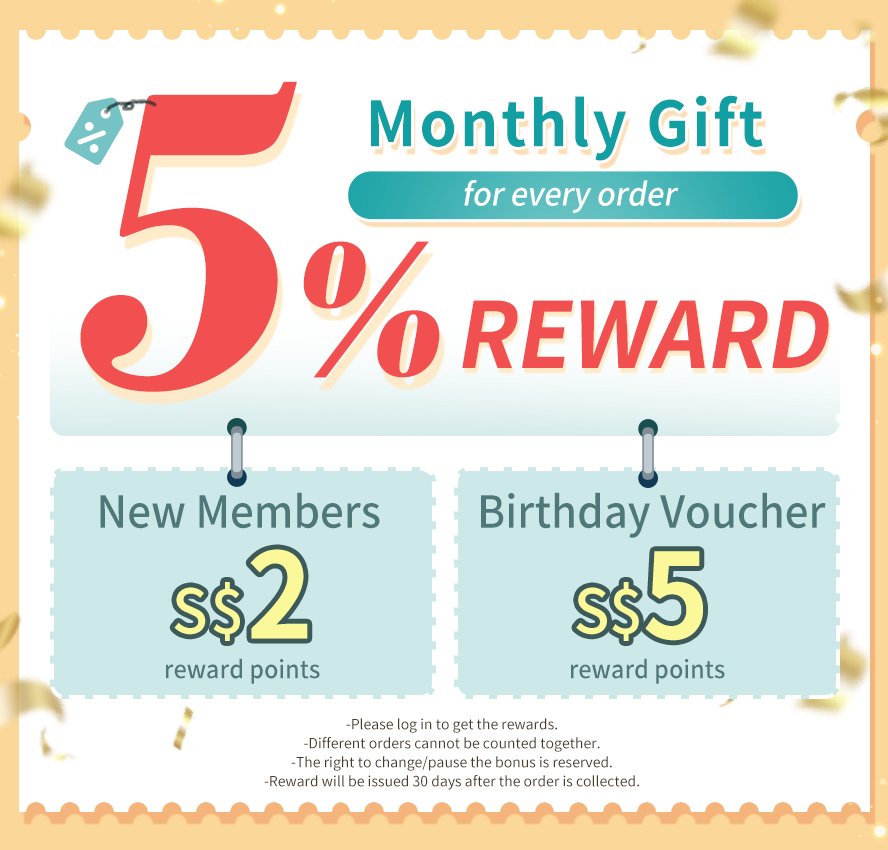 BHK's PregMommy Anti-Stretch Mark Essence Oil Introduction

【Lightening and Repairing Stretch Marks】

Description:

*Huangqi & dangshen
Proven to help increase skin collagen levels to help smooth texture, reduce dullness, and firm and firm.

*Sacha Inchi Oil & Echii Thistle Oil
Rich in polyunsaturated fatty acids, strengthens the skin barrier function and deeply nourishes and moisturizes.

*Natural plant extract
Helps balance skin, soothe itching and keep it healthy.

*Sweet Almond Oil & Rosehip Oil & Jojoba Oil
Rich in fatty acids, delay skin aging and maintains smoothness and suppleness.

The oil-like essence texture reduces the heavy feeling after application, prolongs the moisturizing effect, and enhances the skin's protective barrier.
It is recommended to start using it from the 20th week of pregnancy, and it can be used continuously for one year after delivery.

Main Ingredients:
Plukenetia Volubilis Seed Oil, Prunus Amygdalus Dulcis (Sweet Almond) Oil, Hydrogenated Vegetable Oil, Tocopheryl Acetate, Simmondsia Chinensis (jojoba) Seed Oil.

Directions:
Dispense a small amount of the product on areas that can be prone to marks (lower abdomen, buttocks, waist, thighs) and on existing marks. Apply 2 times daily. Combine it with our "Stretch Mark Cream" for better result.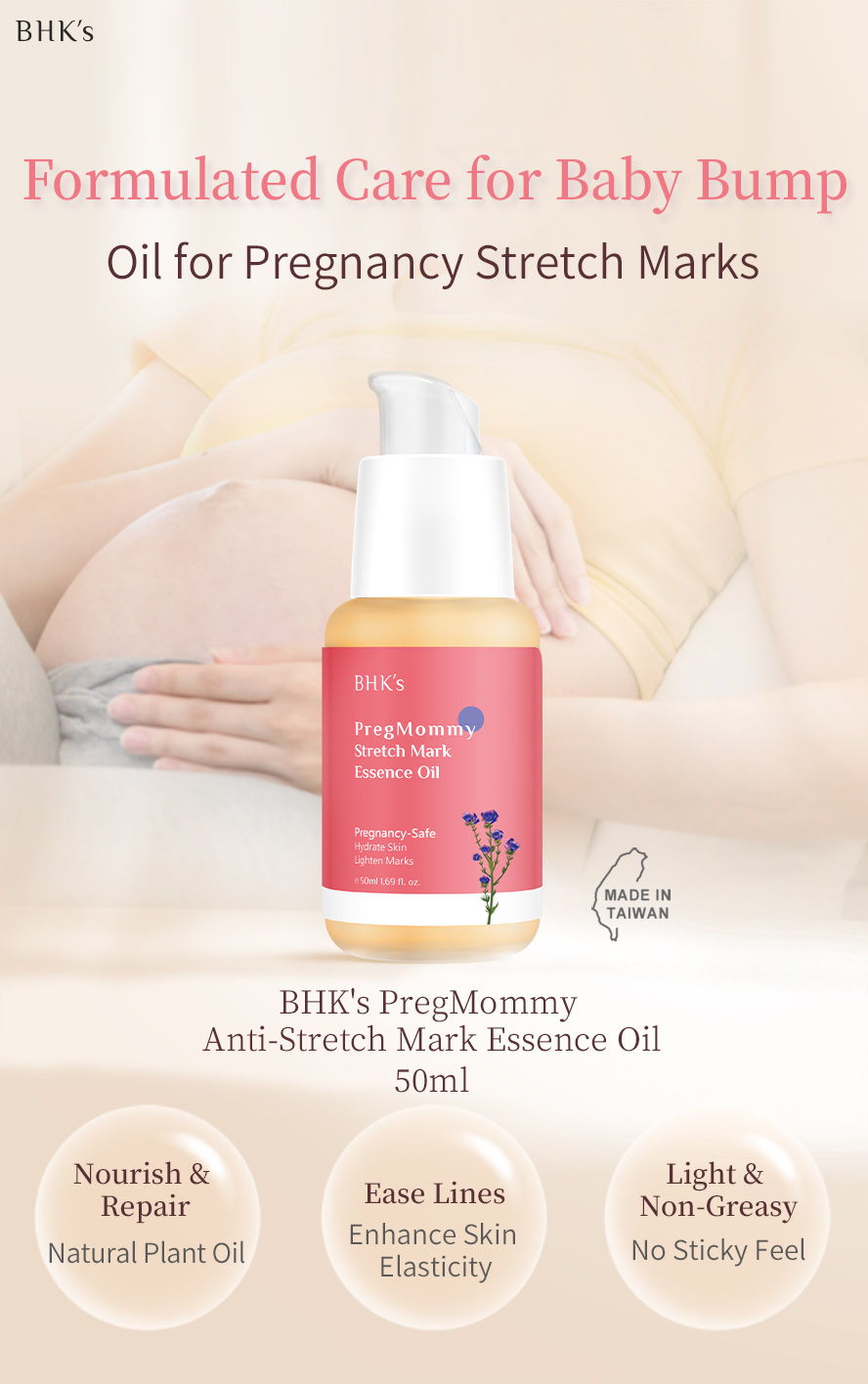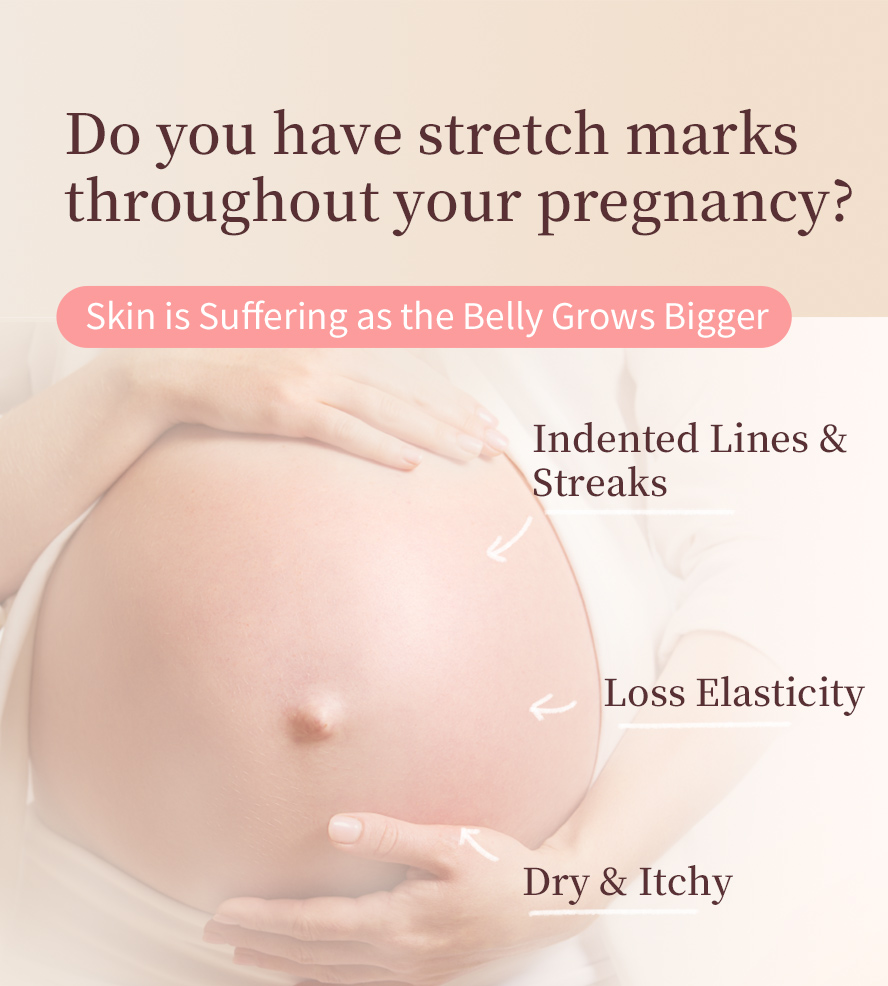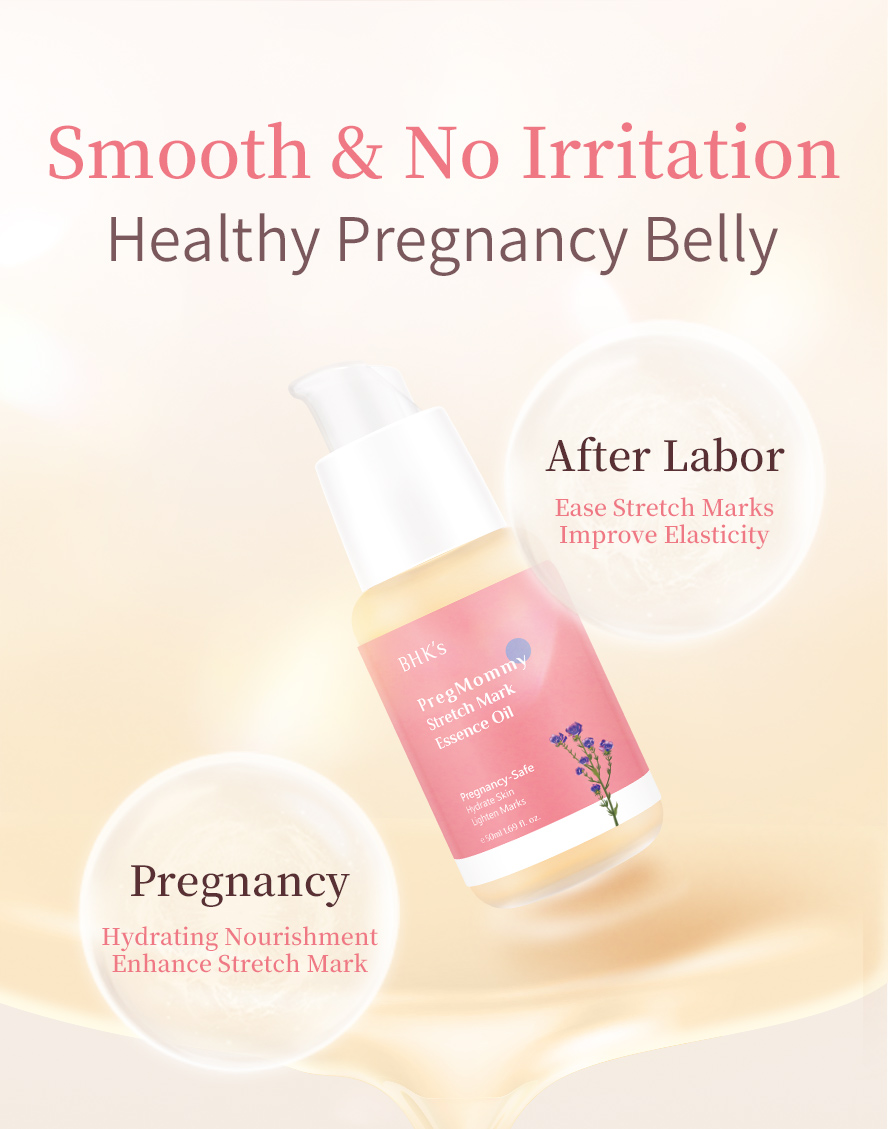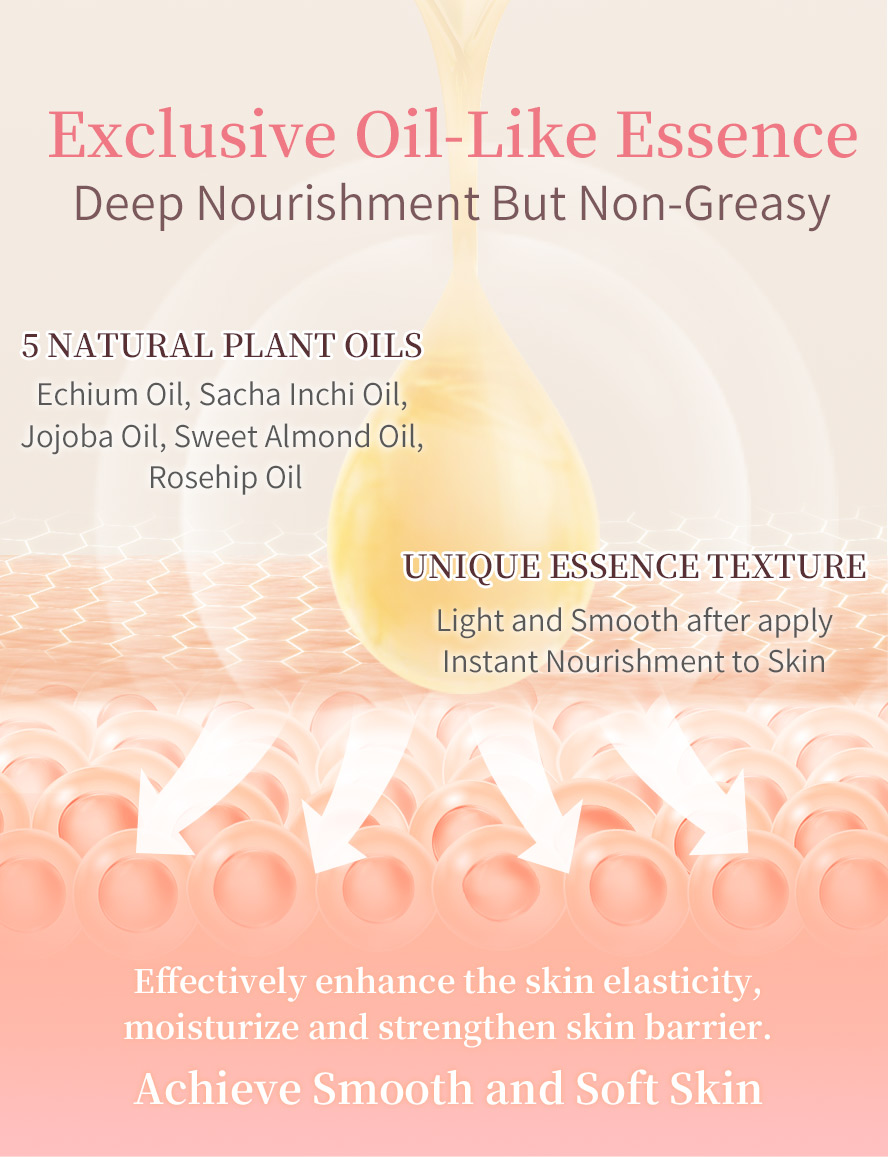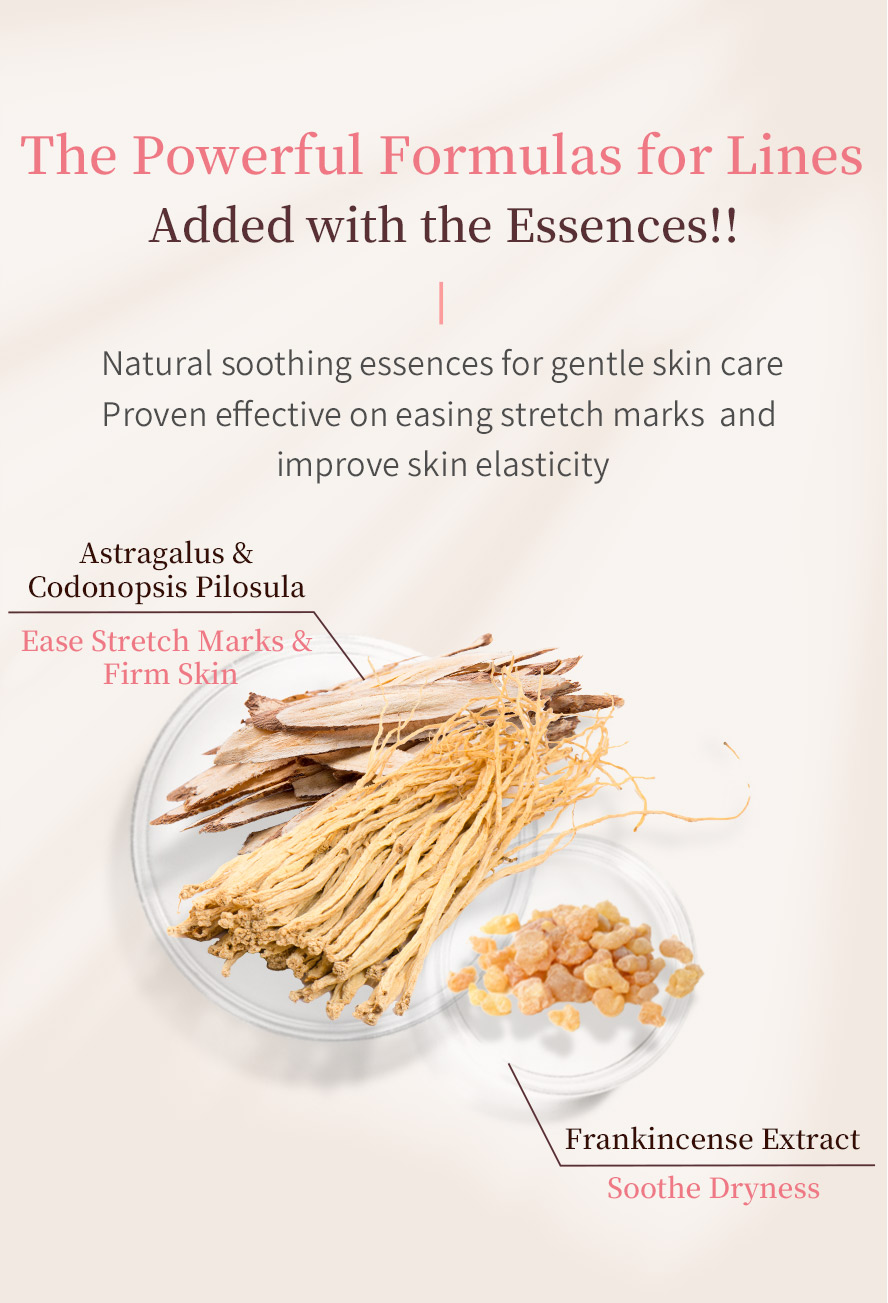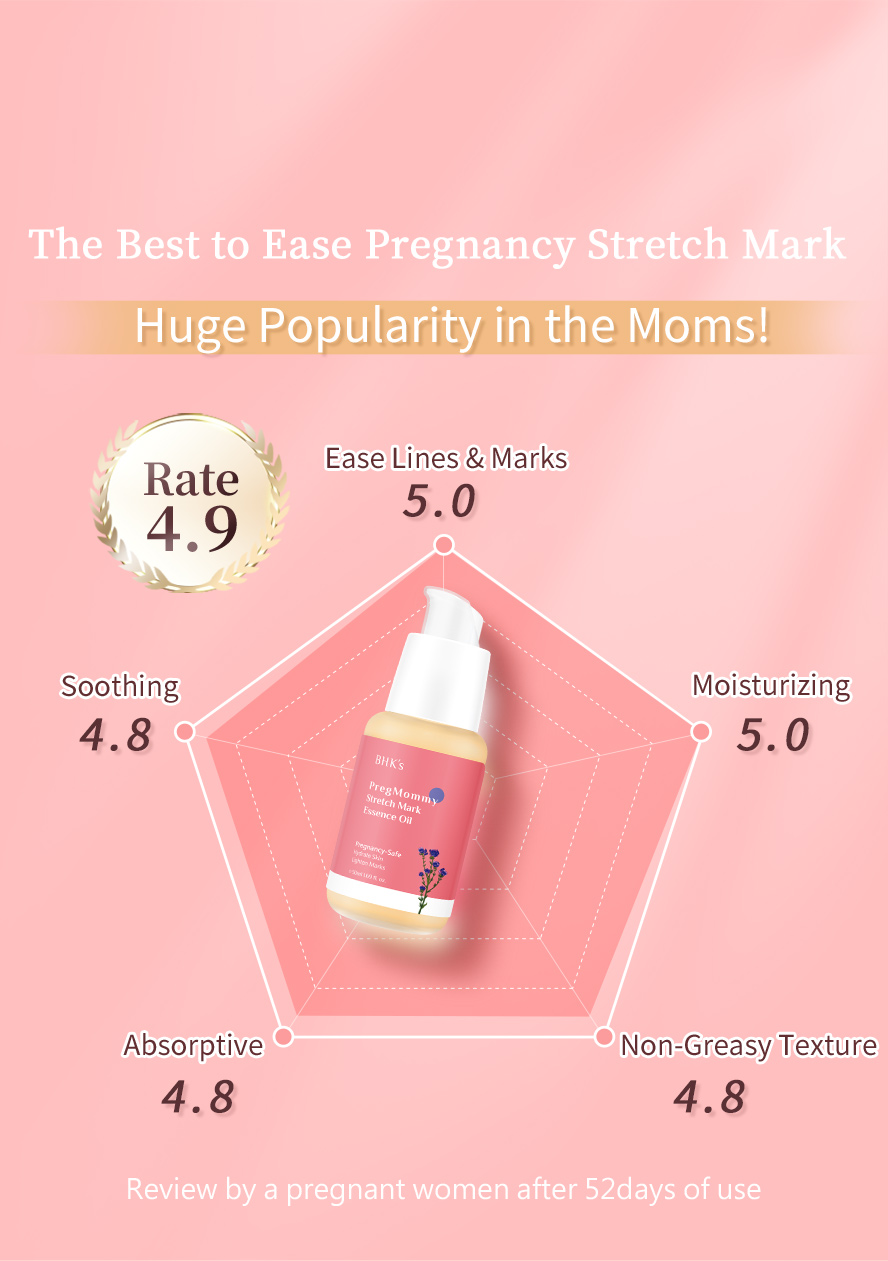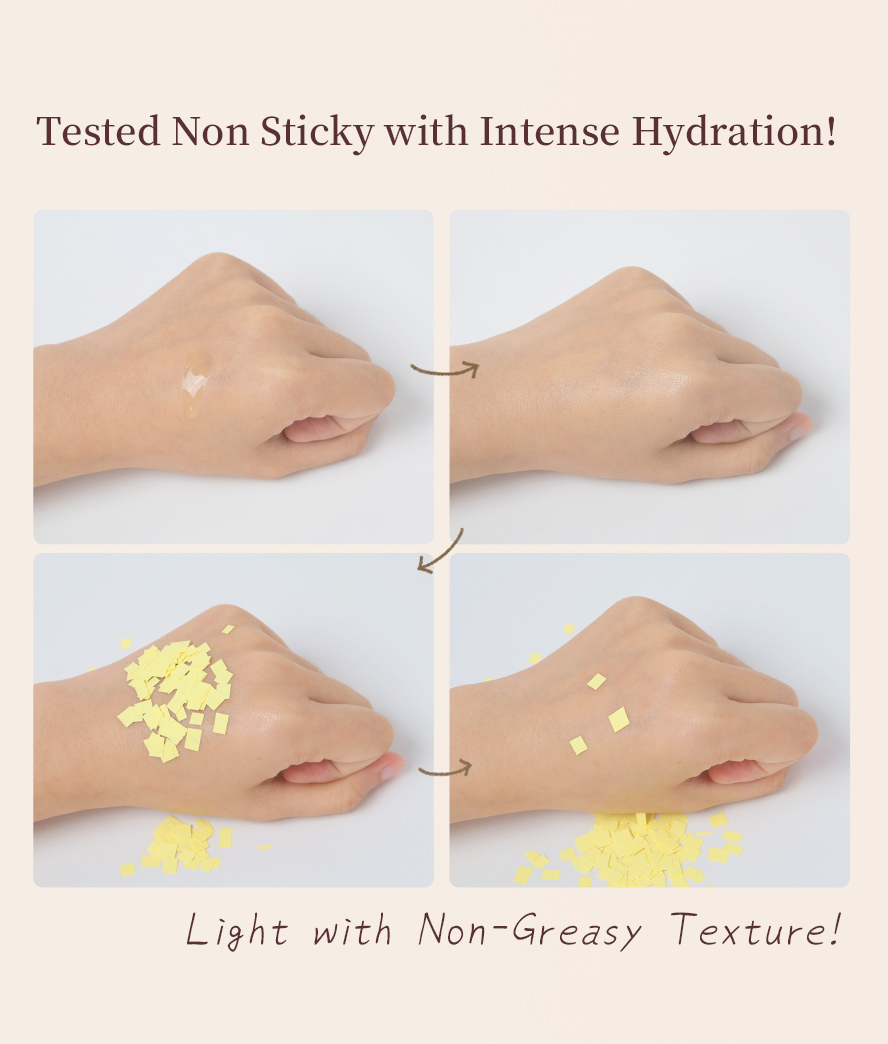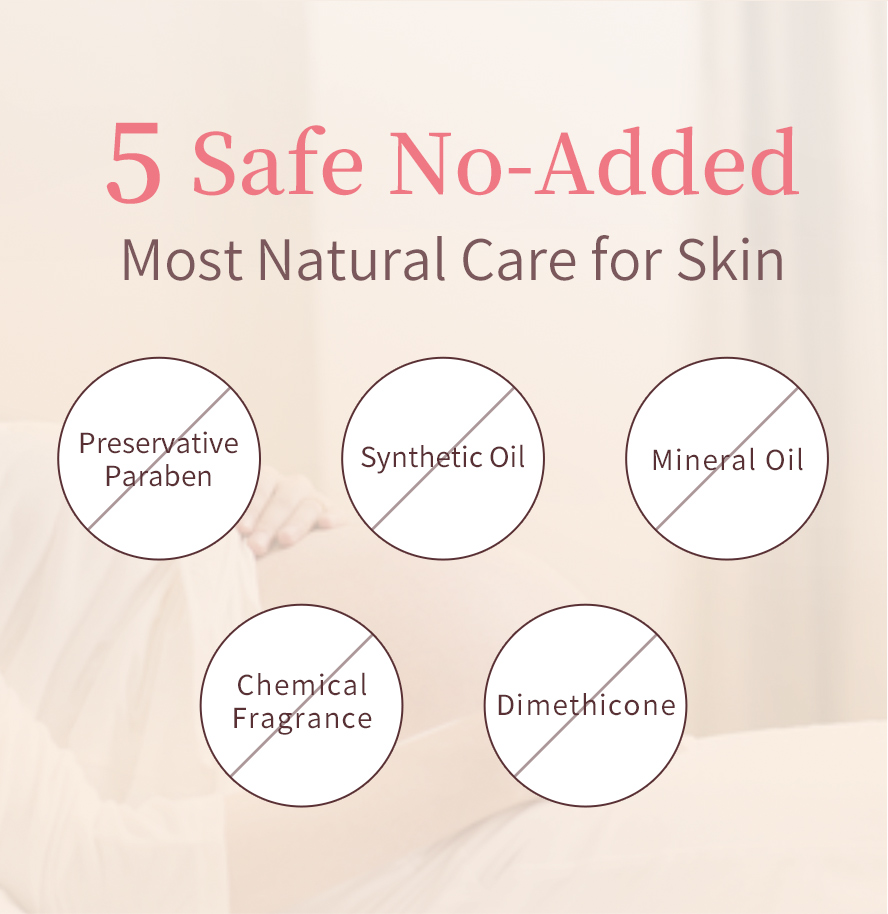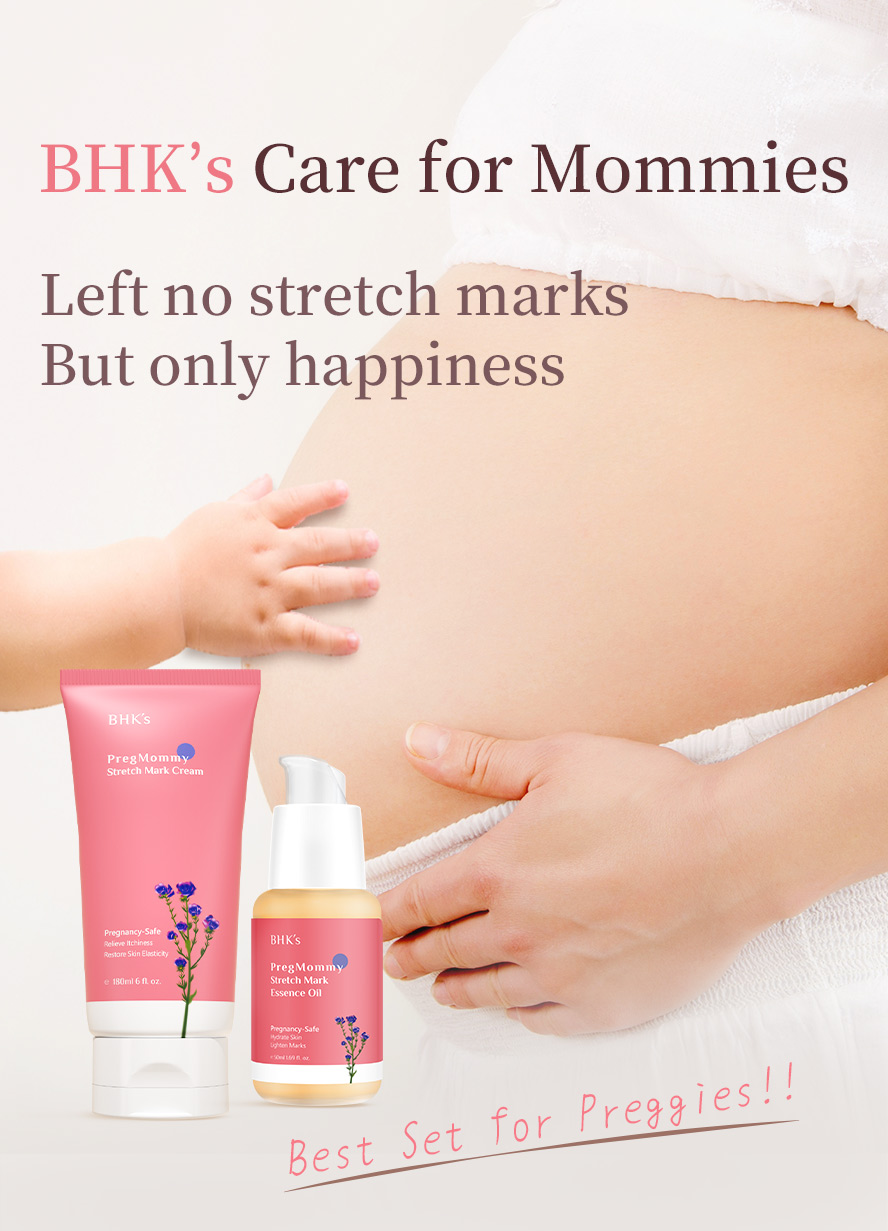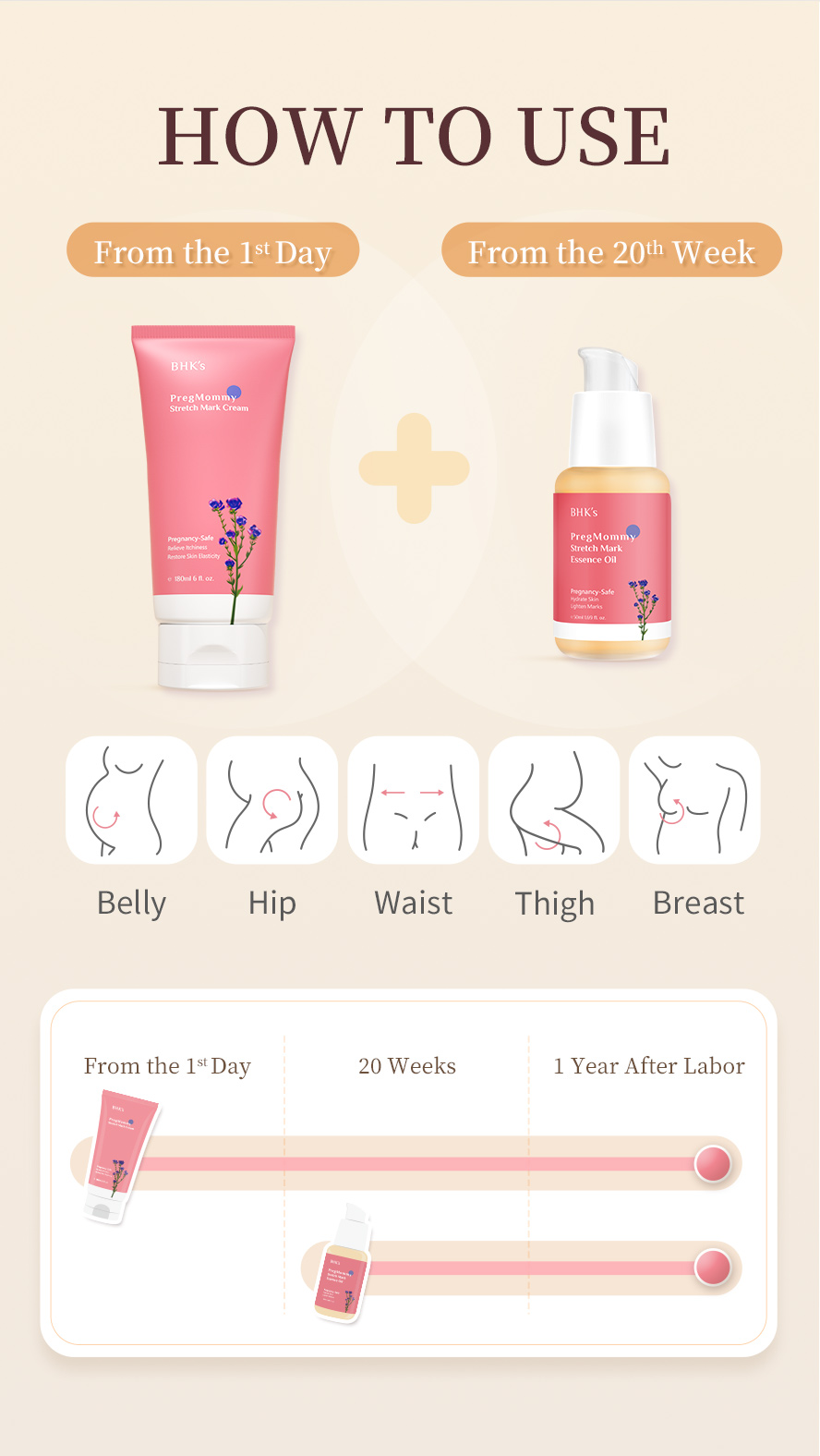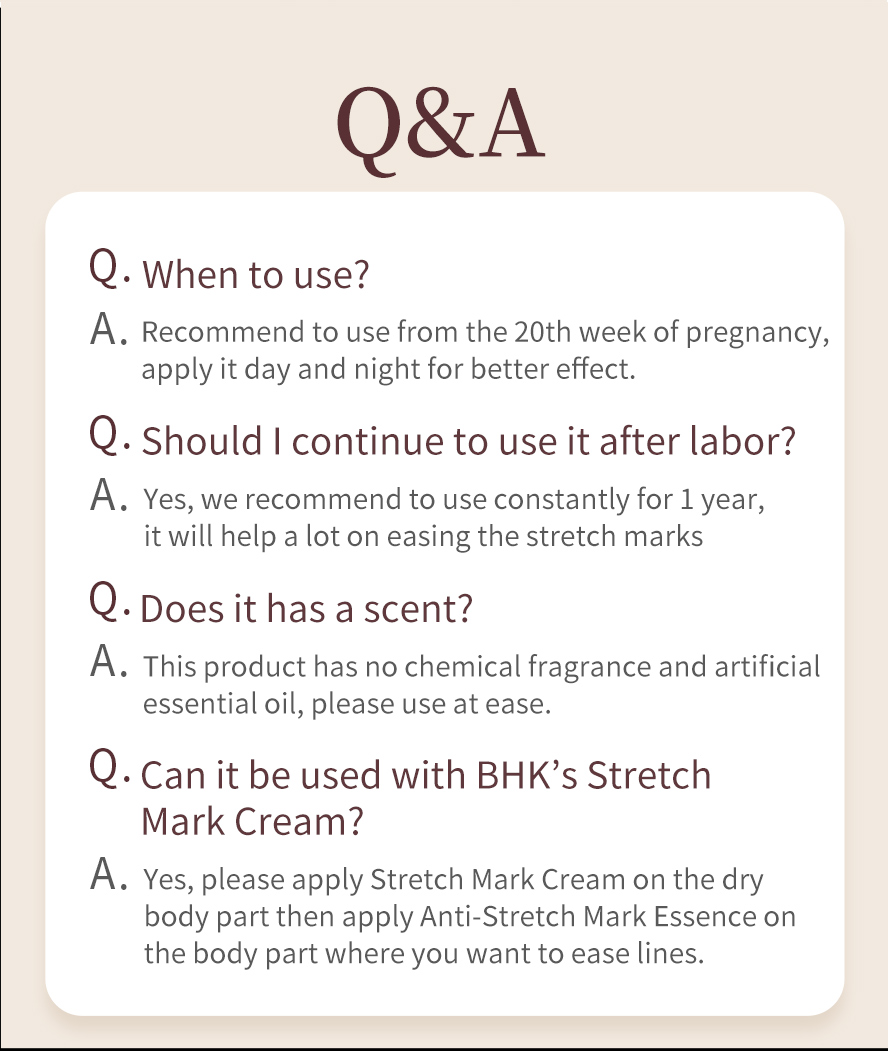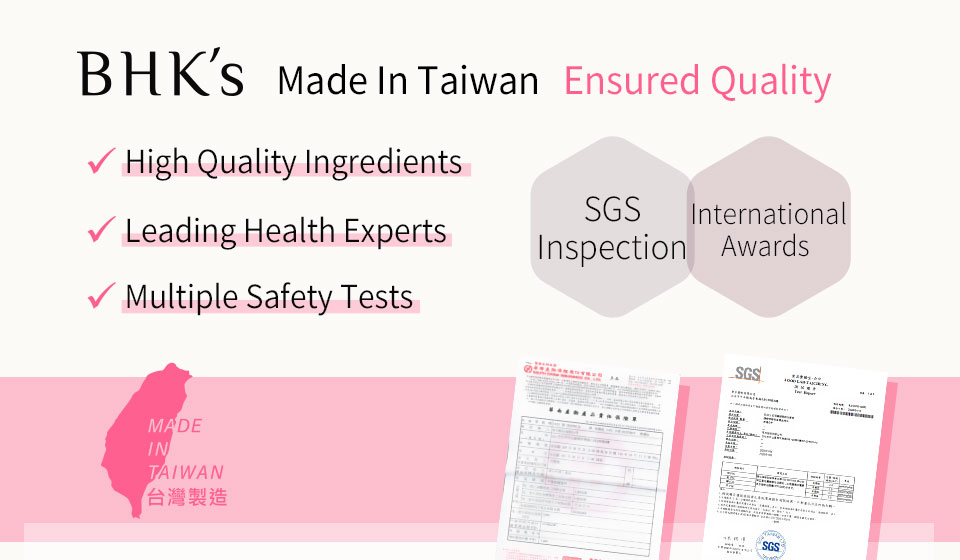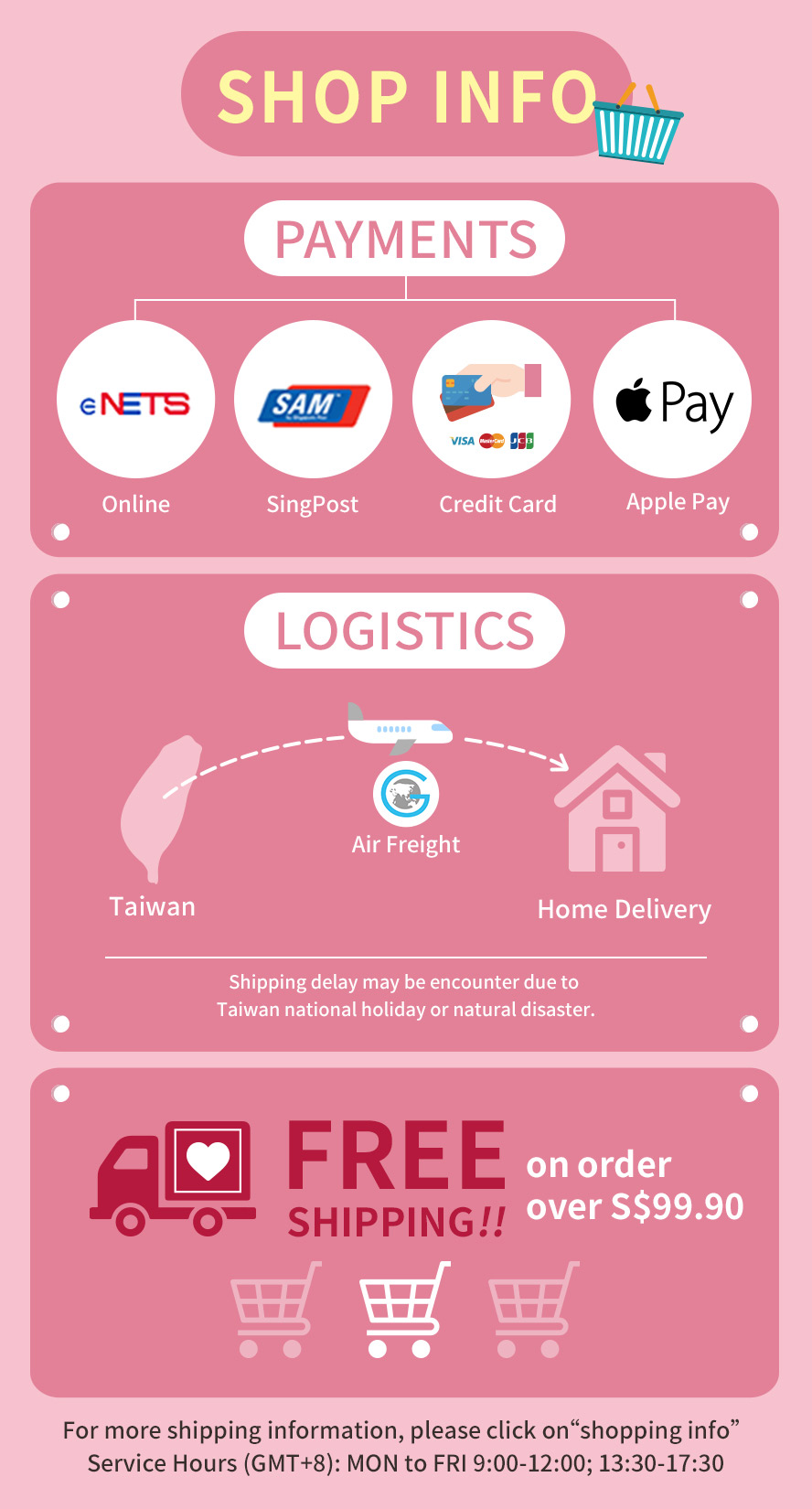 ---
BHK's PregMommy Anti-Stretch Mark Essence Oil (50ml/bottle)【Stretch Mark Serum】
SGD $
78.15 ~ 156.30
SGD $
50.04 ~ 95.02