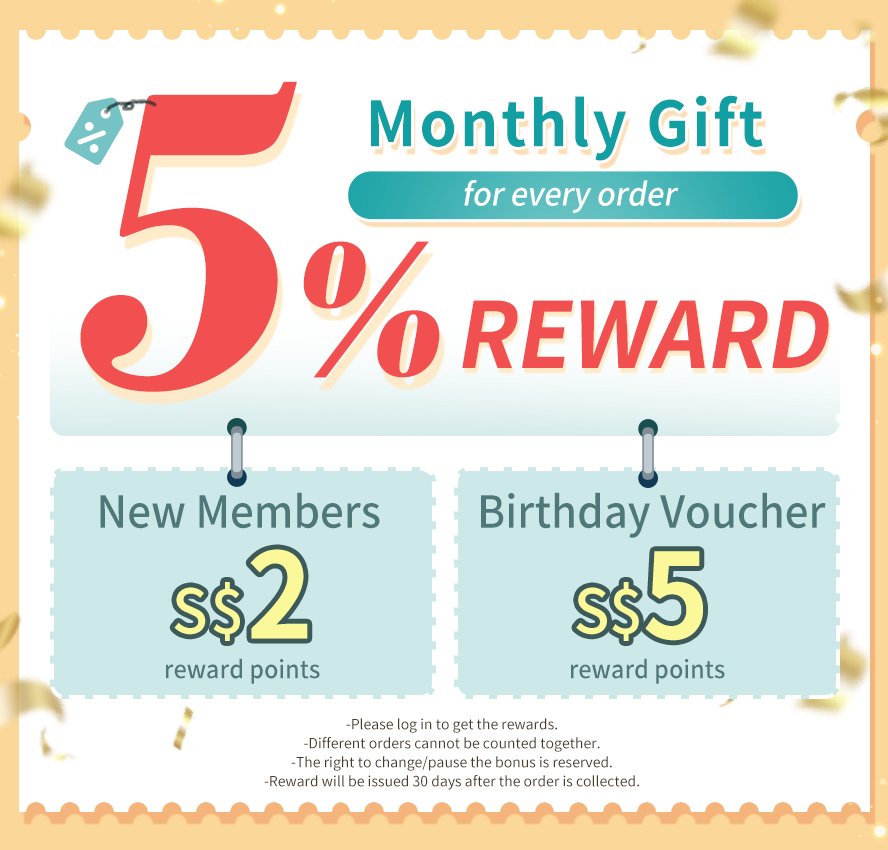 Description:
【Intellectual and witty thinking】
*Patented walnut peptides: small molecule active peptides published in international journals can help react smartly, just like Einstein.
*Patented Hericium erinaceus: quantitatively obtains double-acting active ingredients of fruiting body and mycelium, enhances memory and promotes learning.
*Choline & Vitamin E: antioxidant to help maintain cell membrane integrity.
*Folic acid, vitamin B6& B12: improve the health of the nervous system, and successfully protect it from decline.

The formula has been confirmed by research to help stimulate intelligence and is suitable for students, office workers, and silver-haired people.

Main Ingredients:
Walnut Peptide Powder 100mg
Hericium Erinaceus Powder 100mg

Directions:
Take 1 capsule daily after meal. For better result, take 2 capsules per day. Do NOT take more than 2 capsules per day.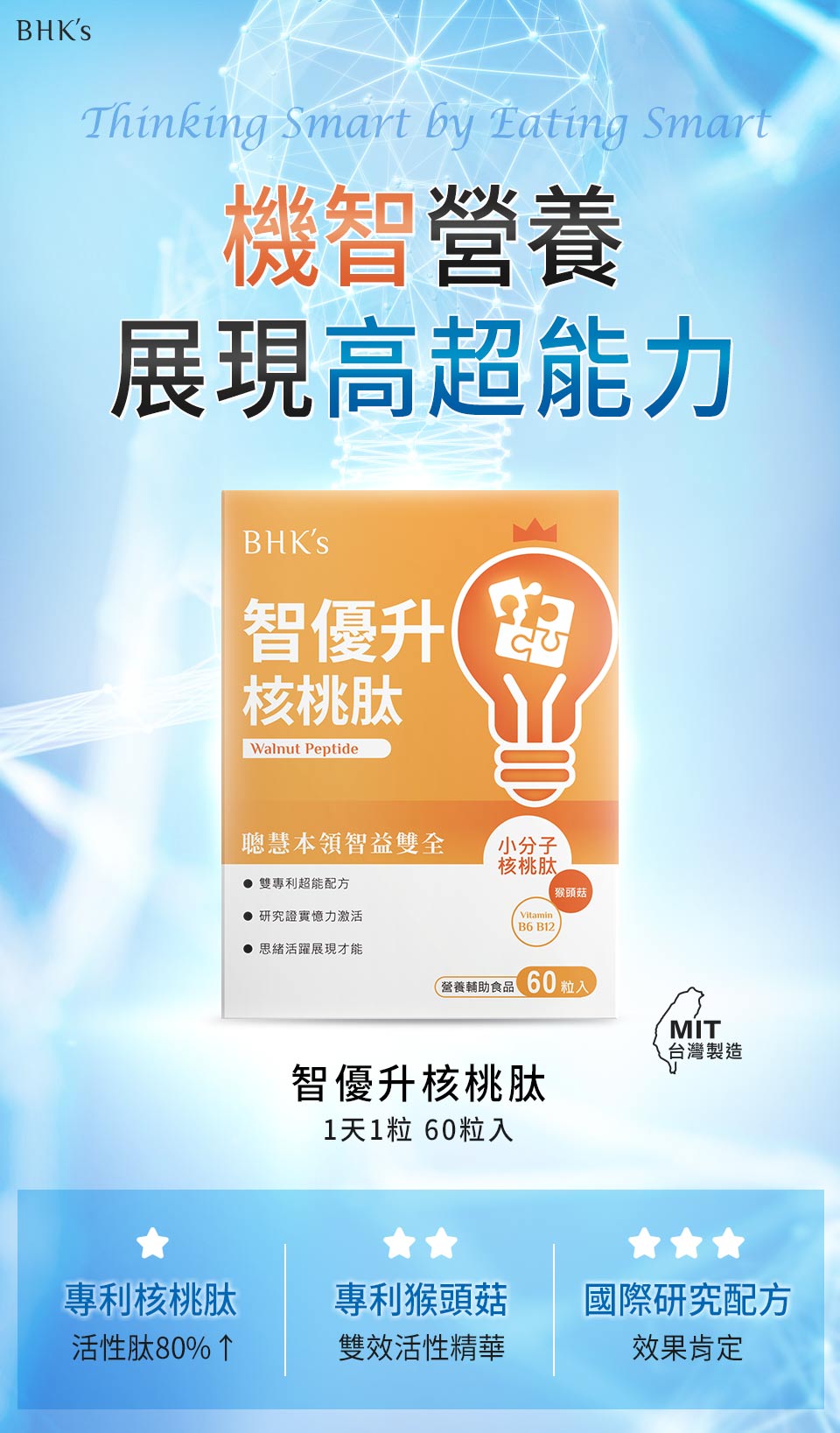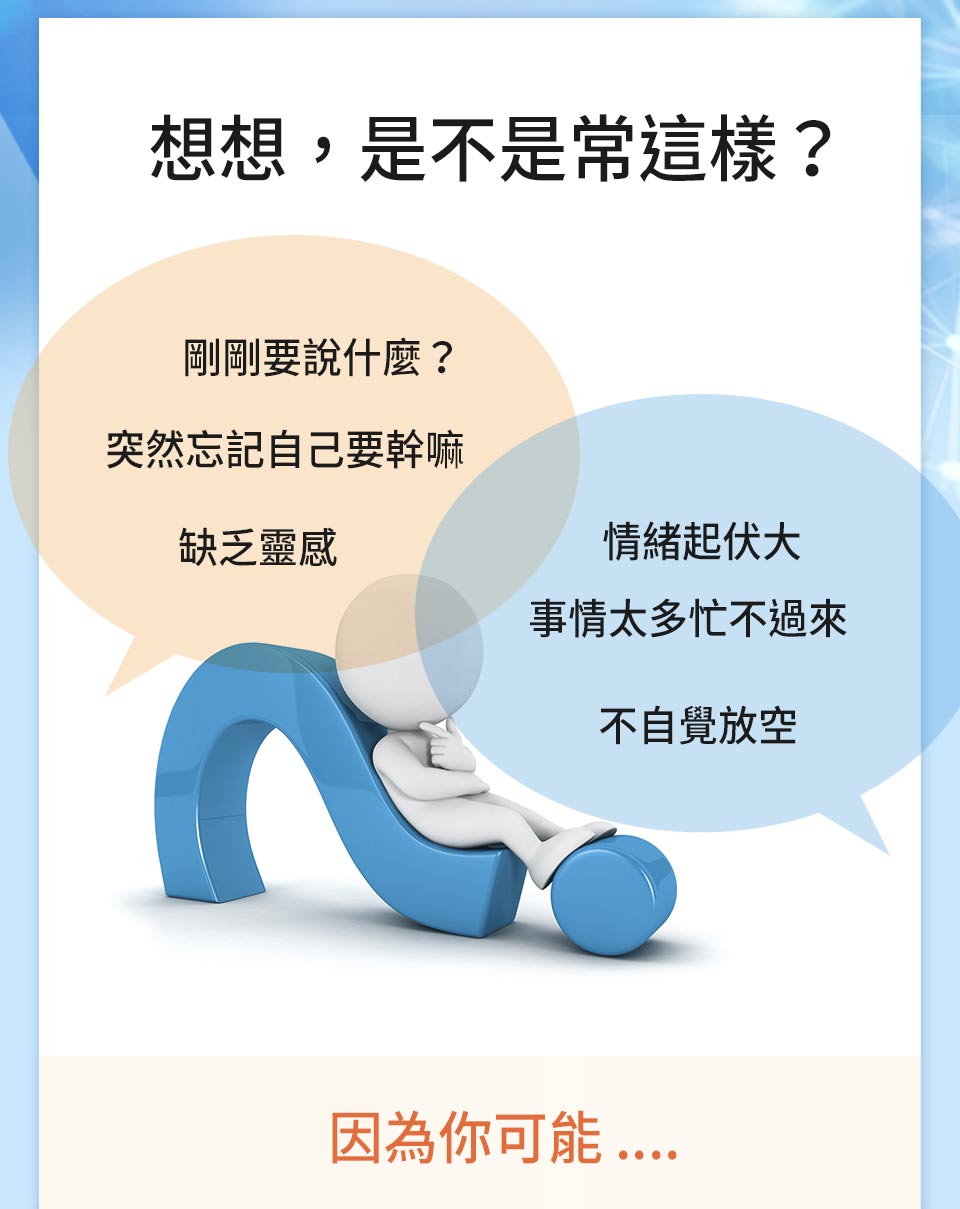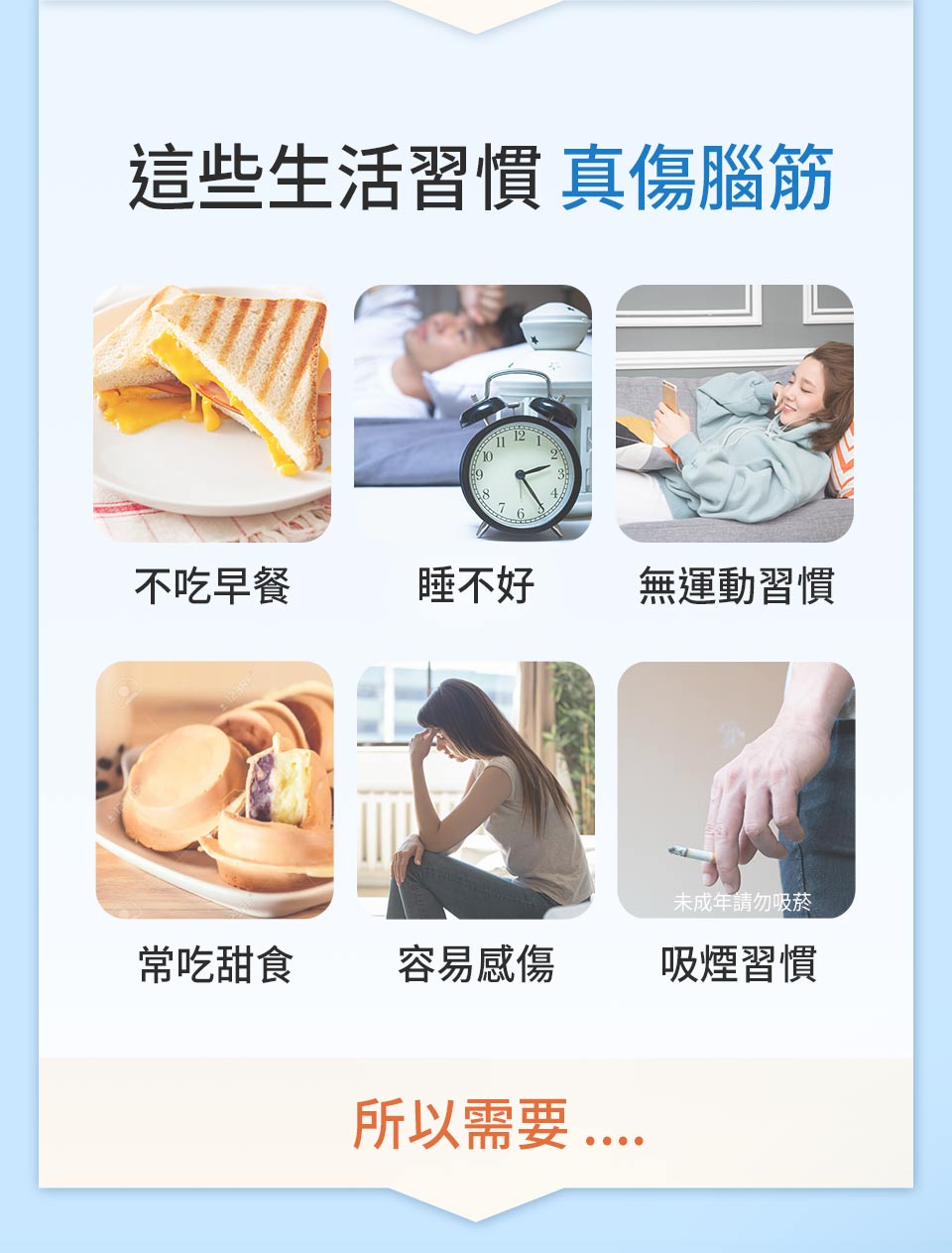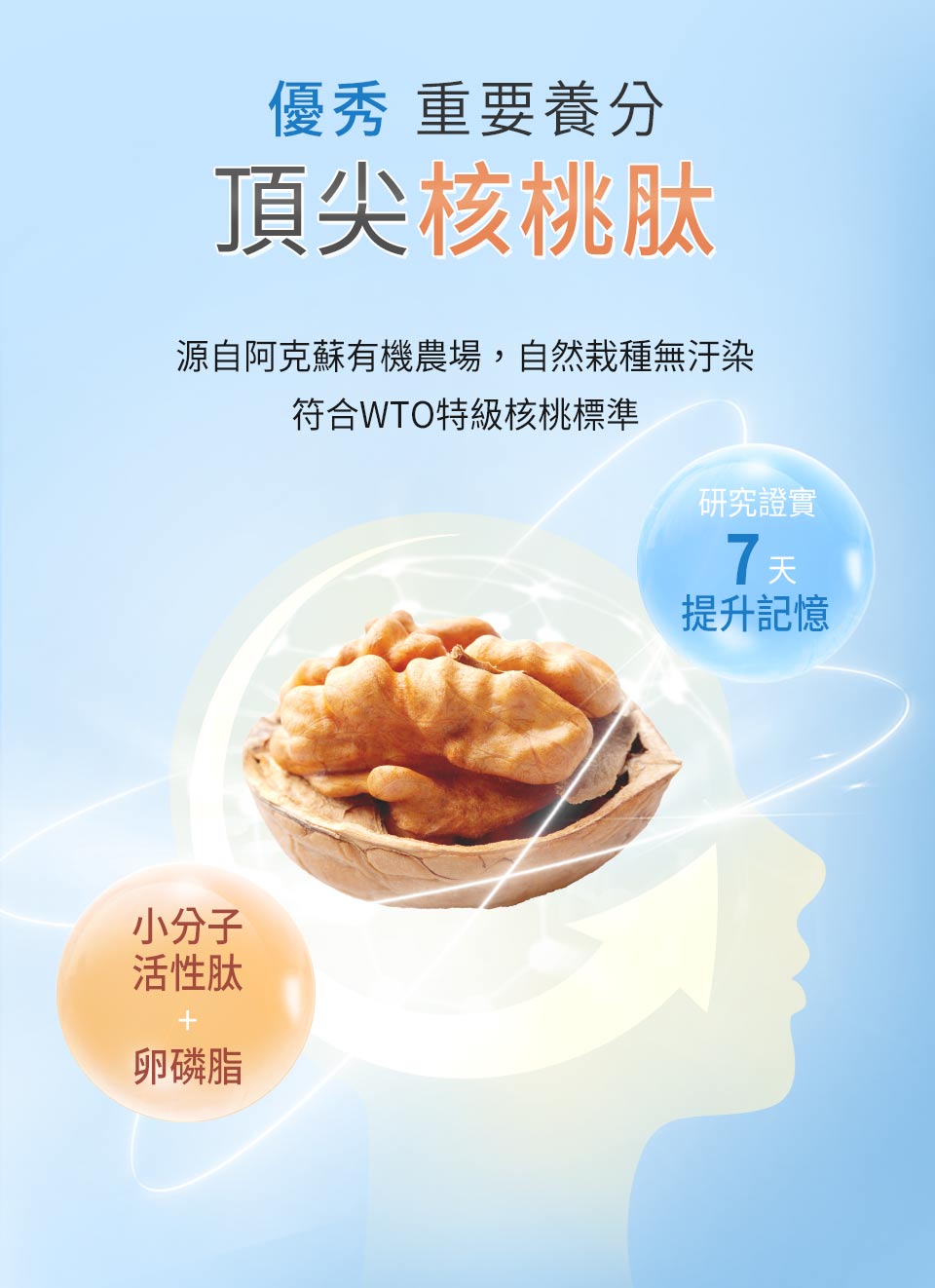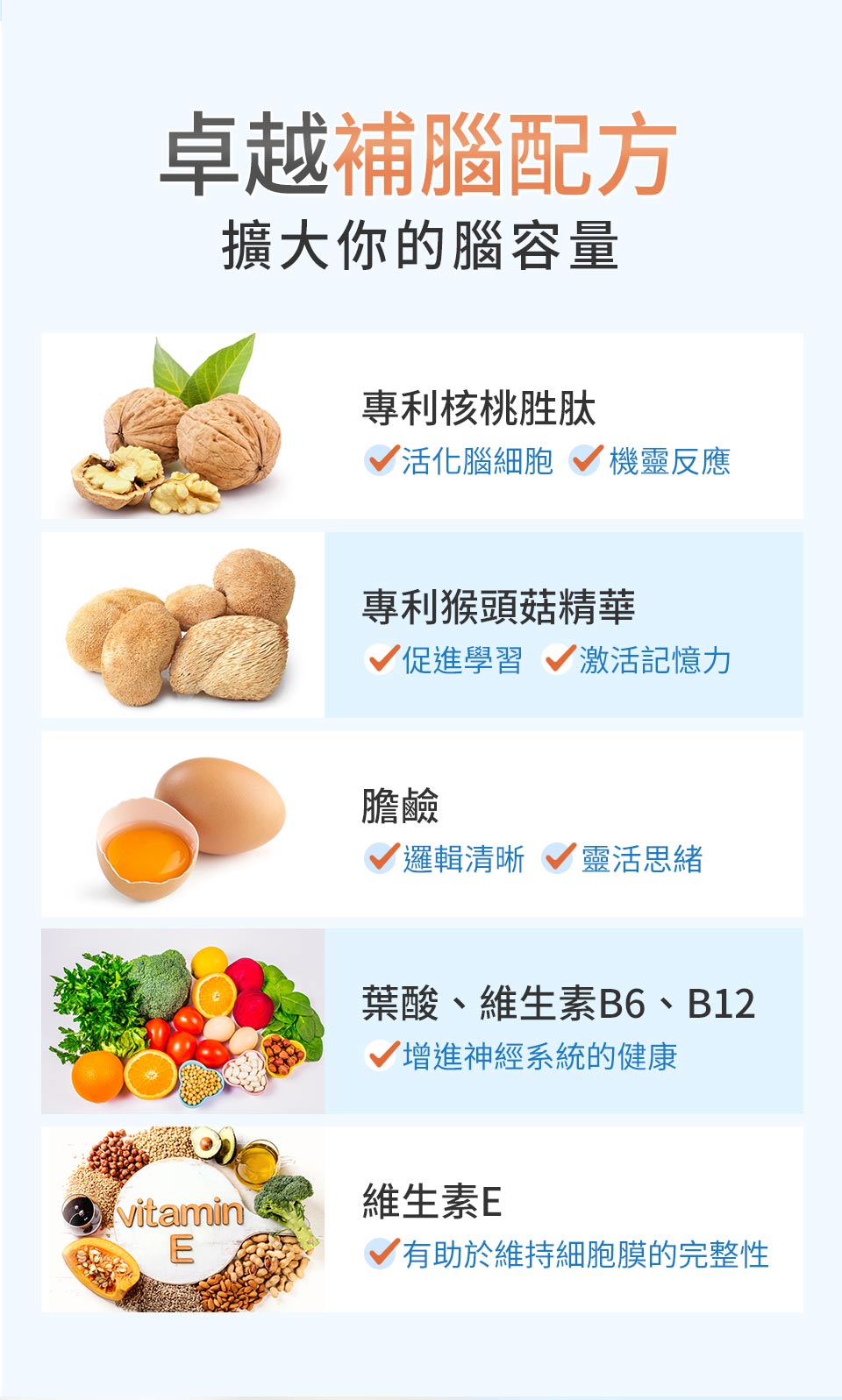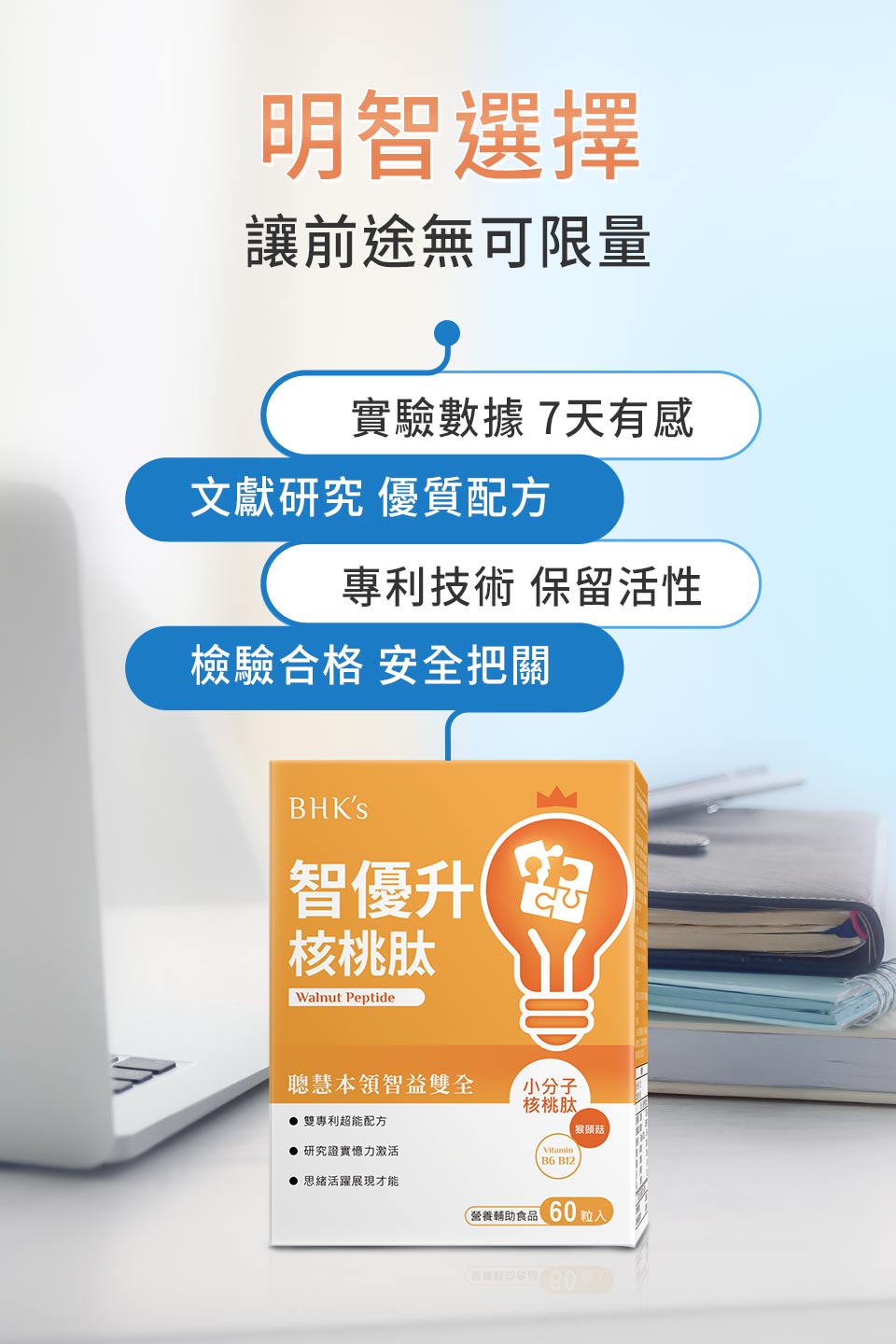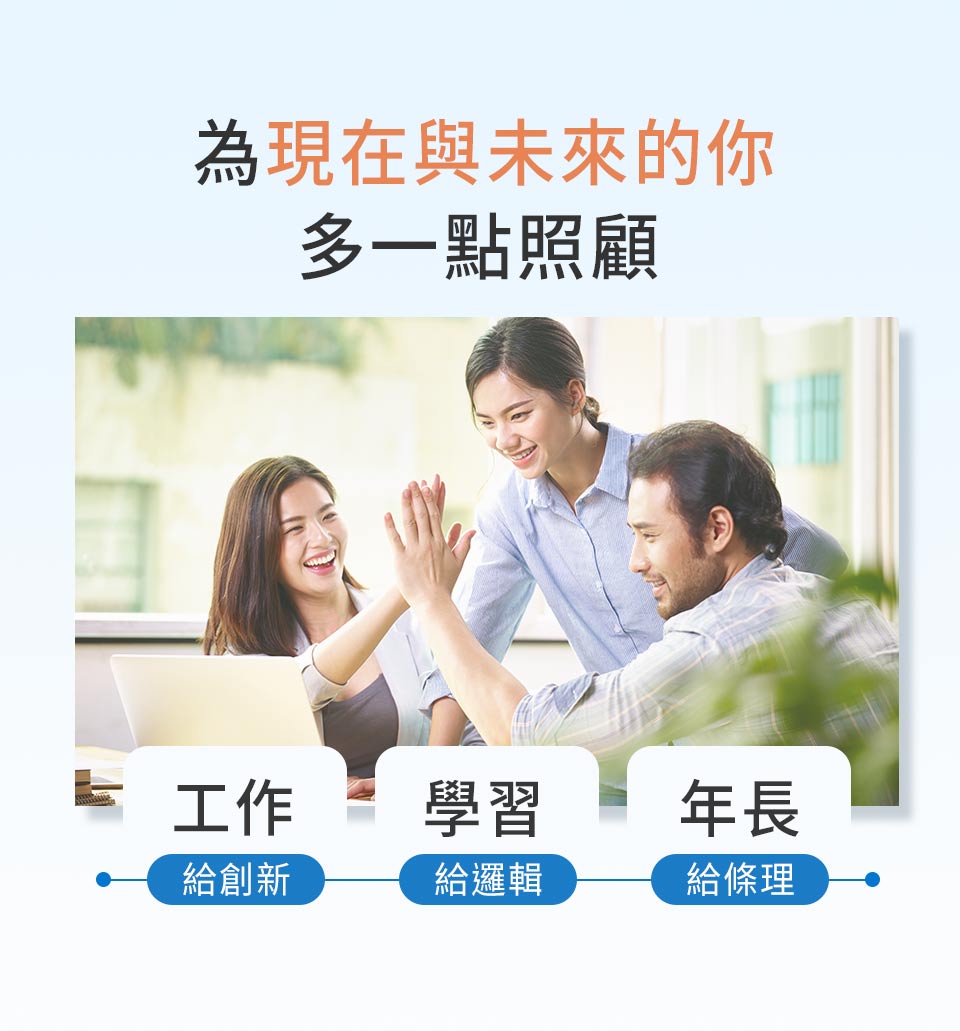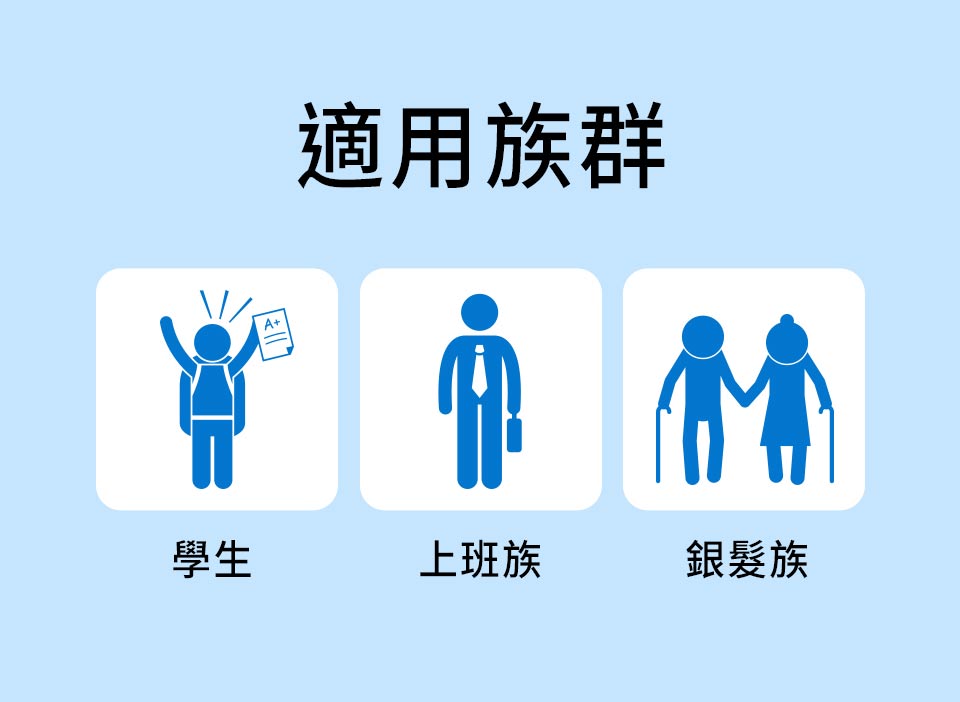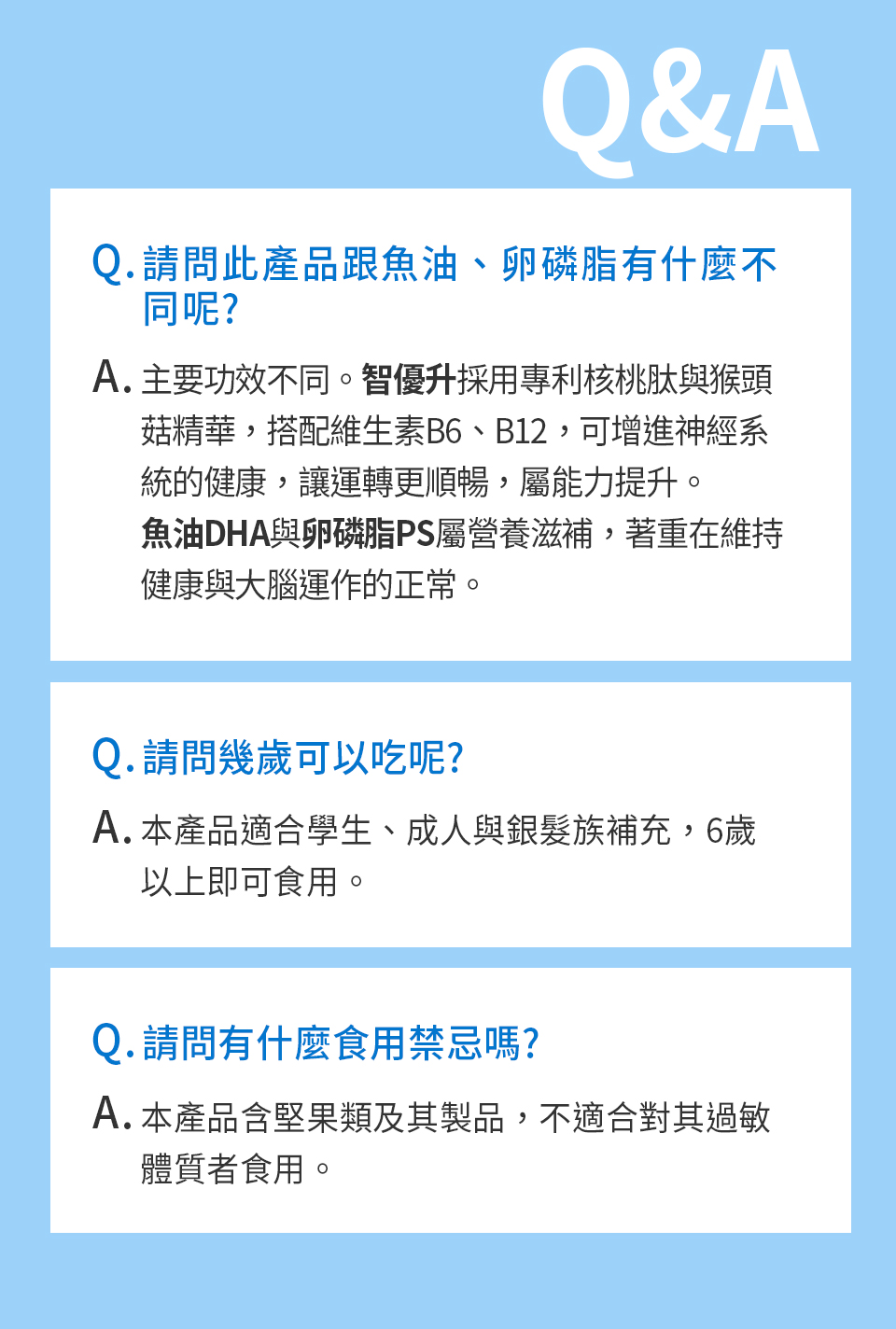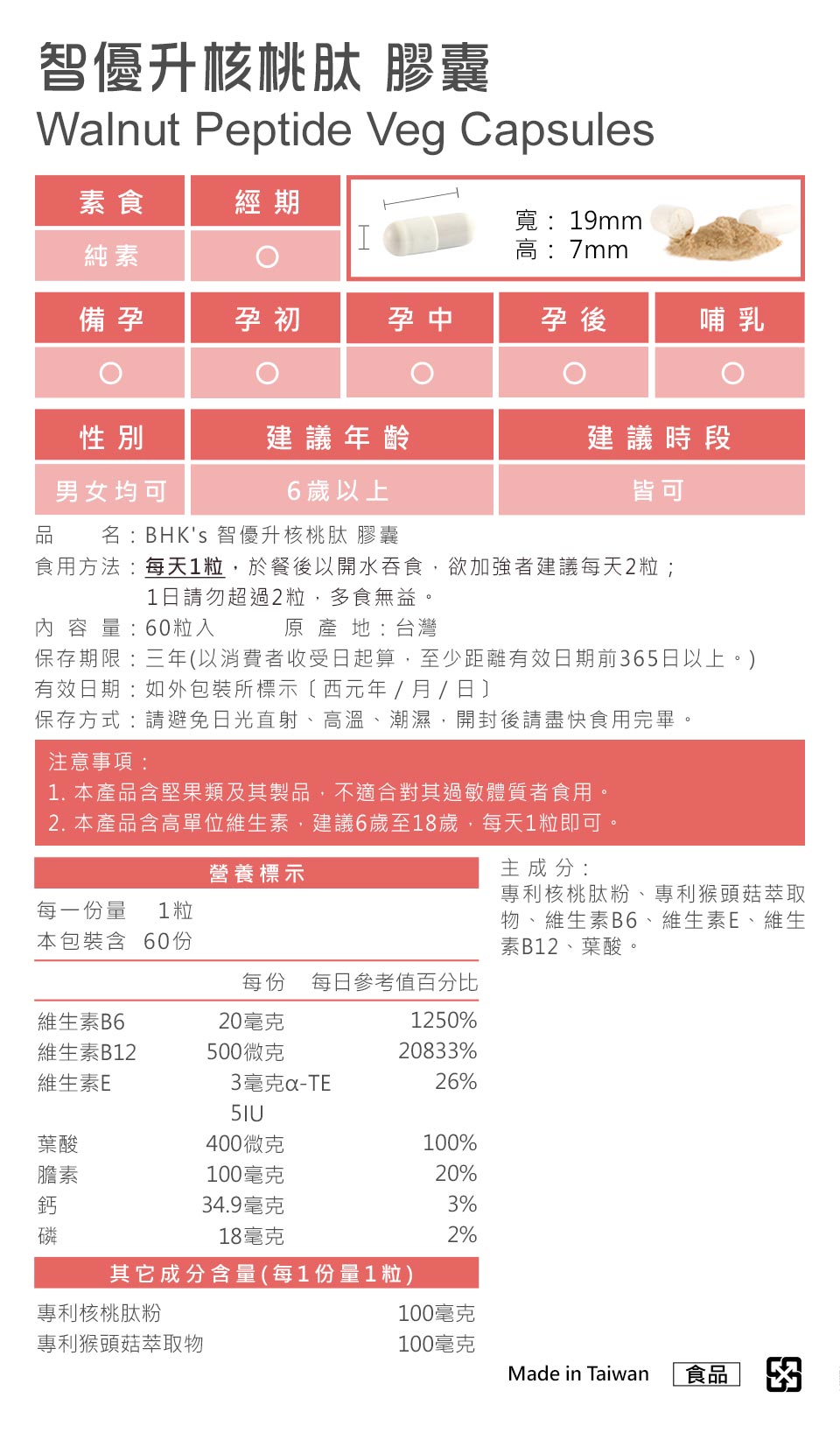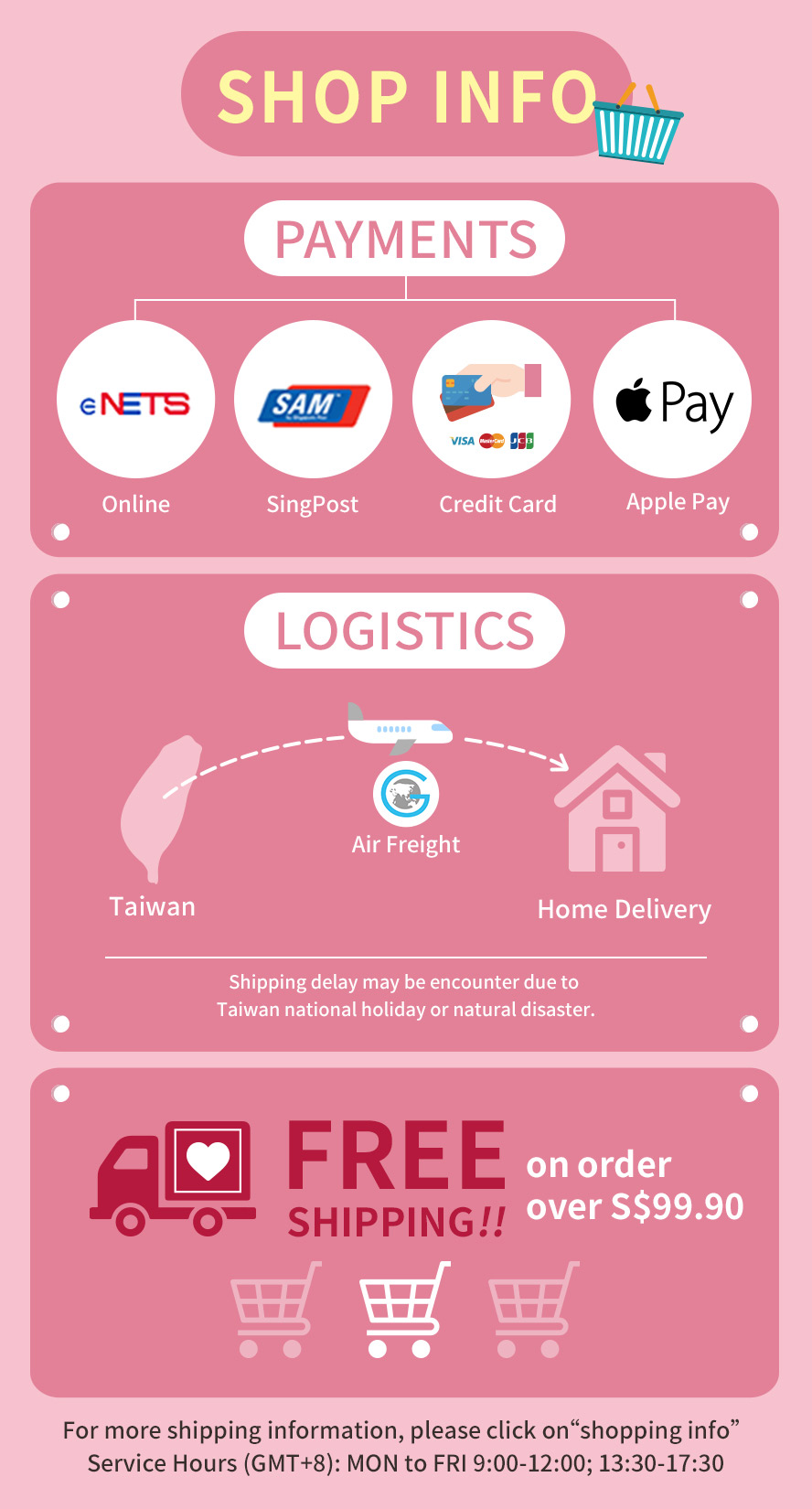 ---
BHK's Walnut Peptide Veg Capsules (60 capsules/packet)【Improve Memory】
SGD $
78.15 ~ 156.30
SGD $
50.04 ~ 95.02