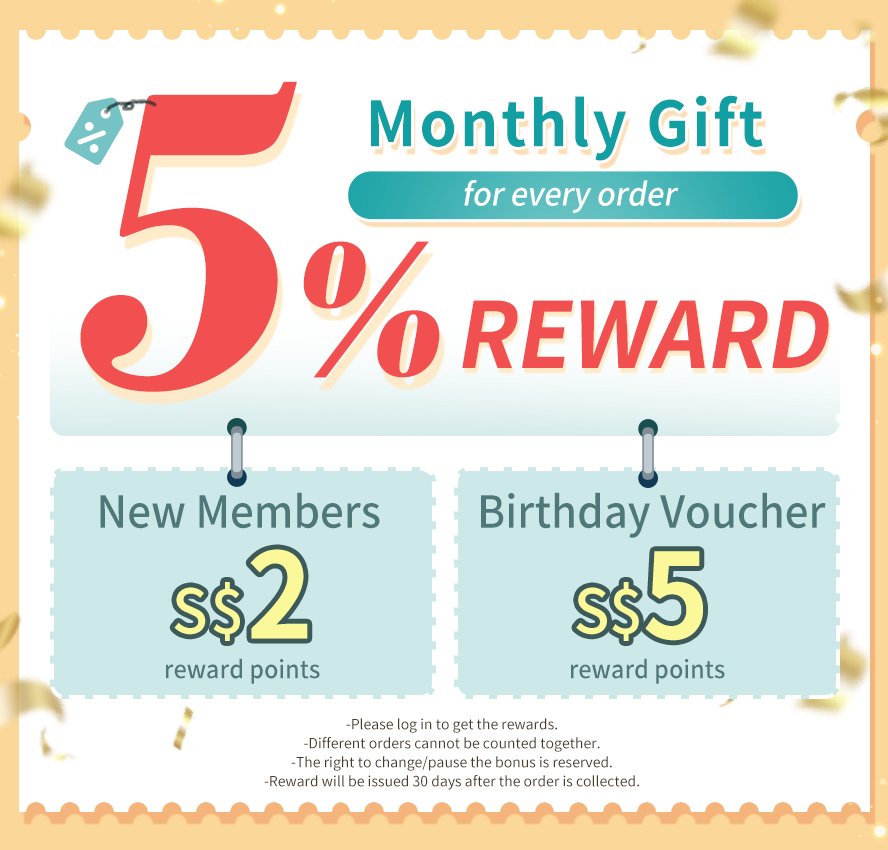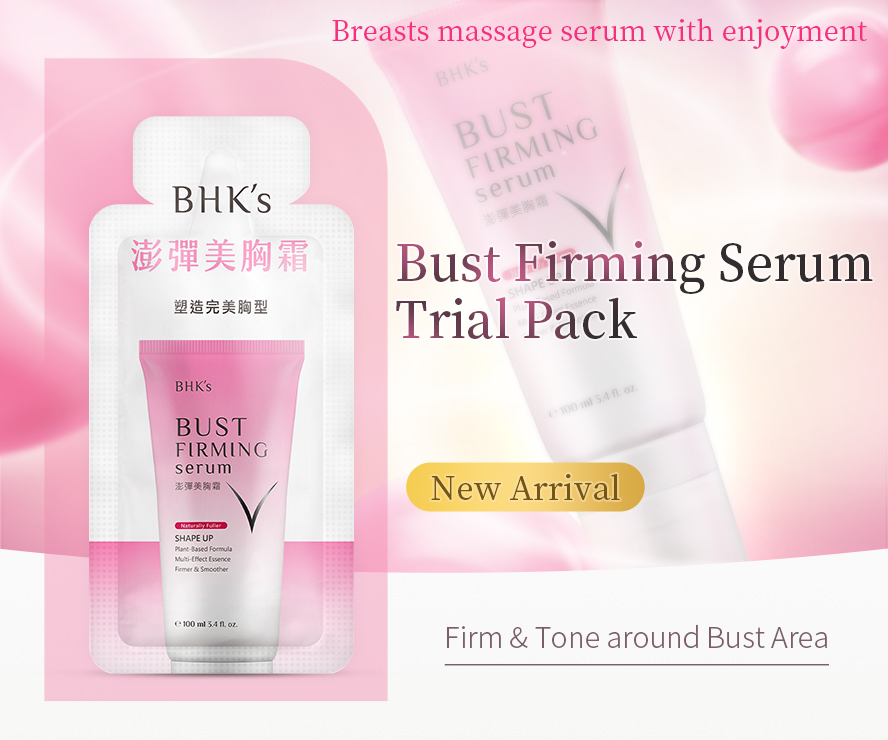 About BHK's Bust Firming Serum Trial Pack
【Full & Beautiful Breast Shape】
1. Patented High Active Peptide
Active peptide from natural amino acid to bring fuller breast shape.
2. Pueraria Lobata
Rich in plant phytoestrogen & pytosterol to promote breast growth.
3. Collagen & Kigelia Africana Extract  Improve breast firmness & elasticity for soft bouncy touch. 
4. Gingko & Papaya Enzyme  Increase the metabolism of skin to rejuvenate breast skin from aging. 
5. Rose Hydrosol & Morocco Oil  Pure & natural essence to soothe dullness & moisturize skin deeply 
Aromatic scent by Ylang-Ylang essence oil, helps calm mood & bring out the charm.
Specially launching the trial pack to provide zero burden body beauty enjoyment!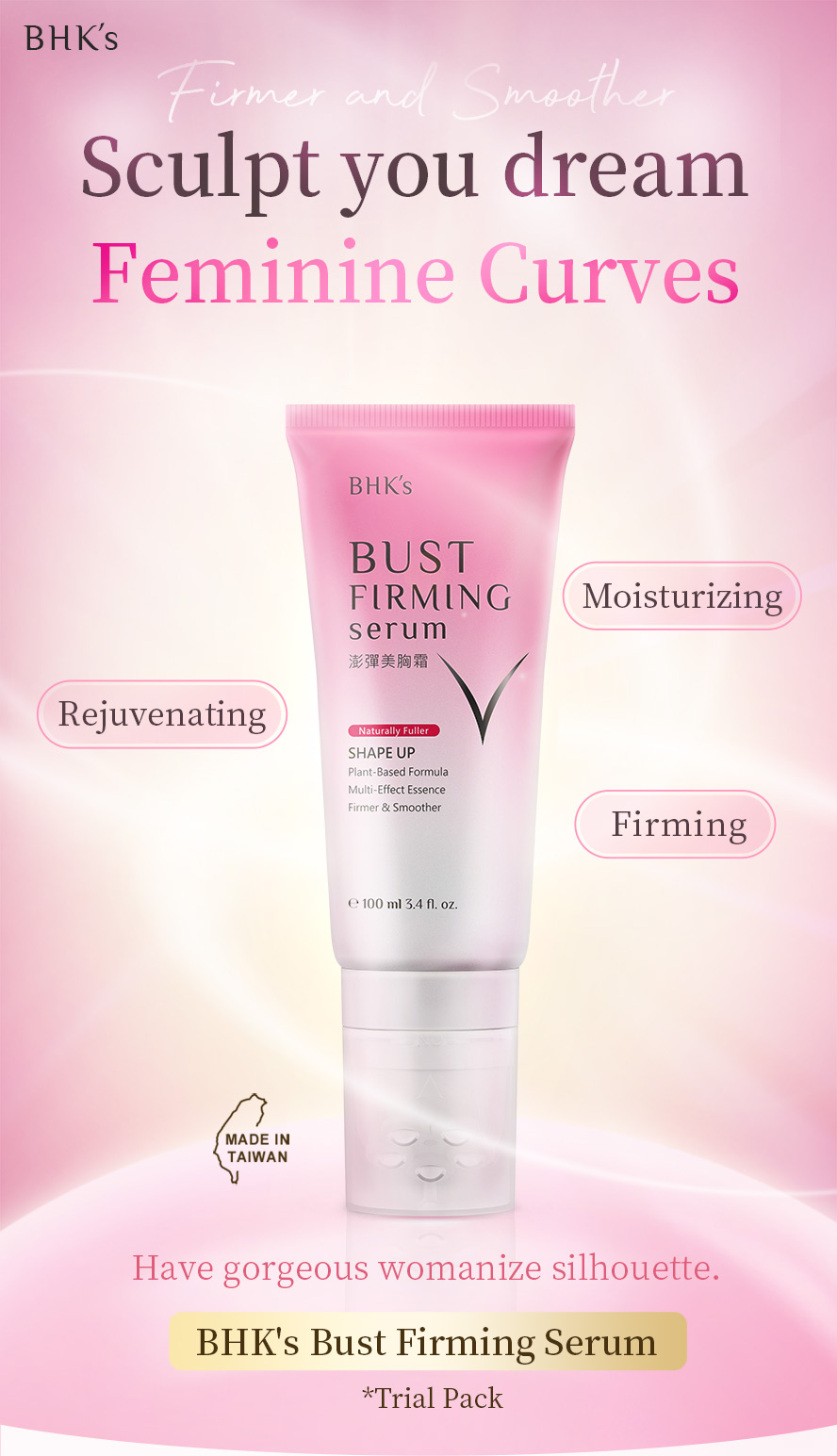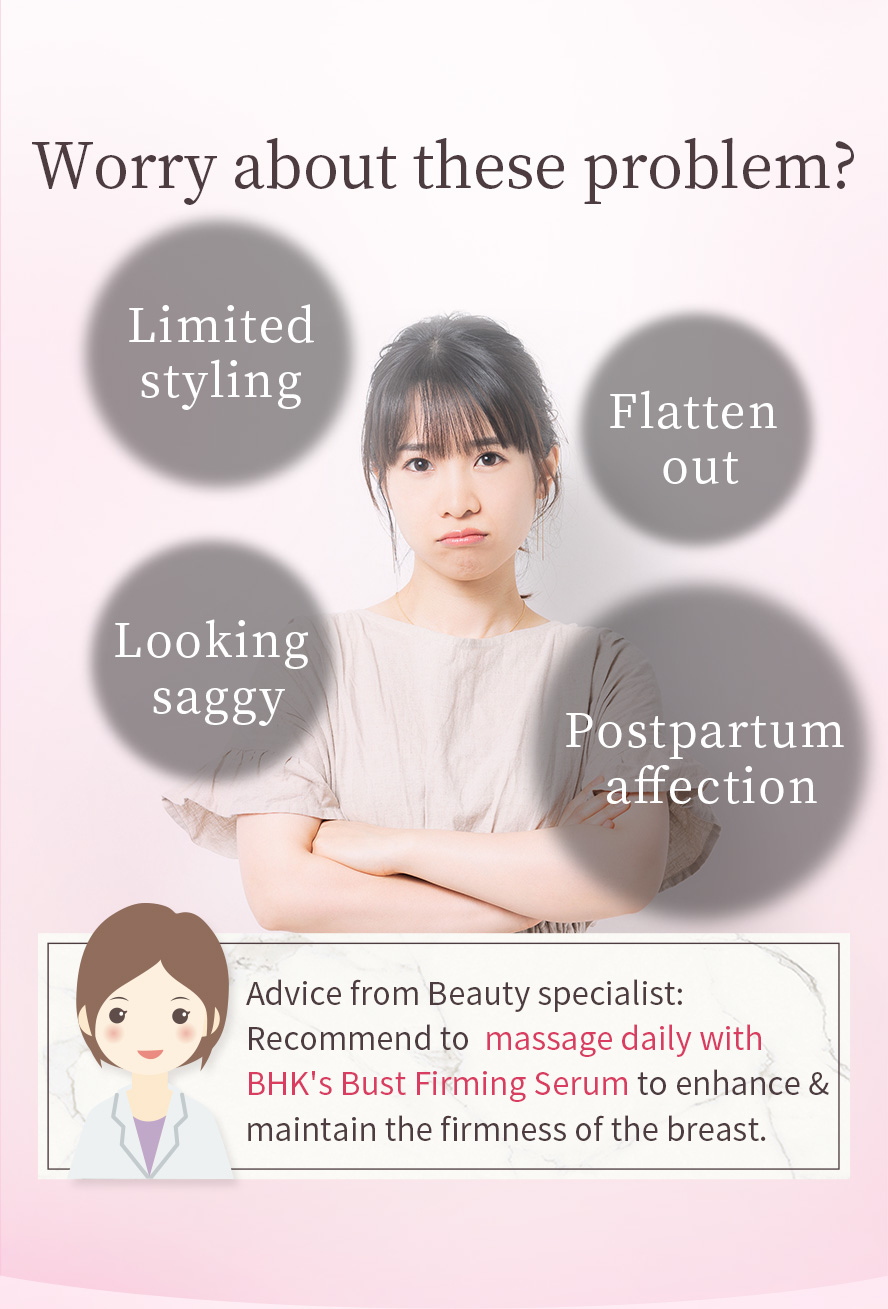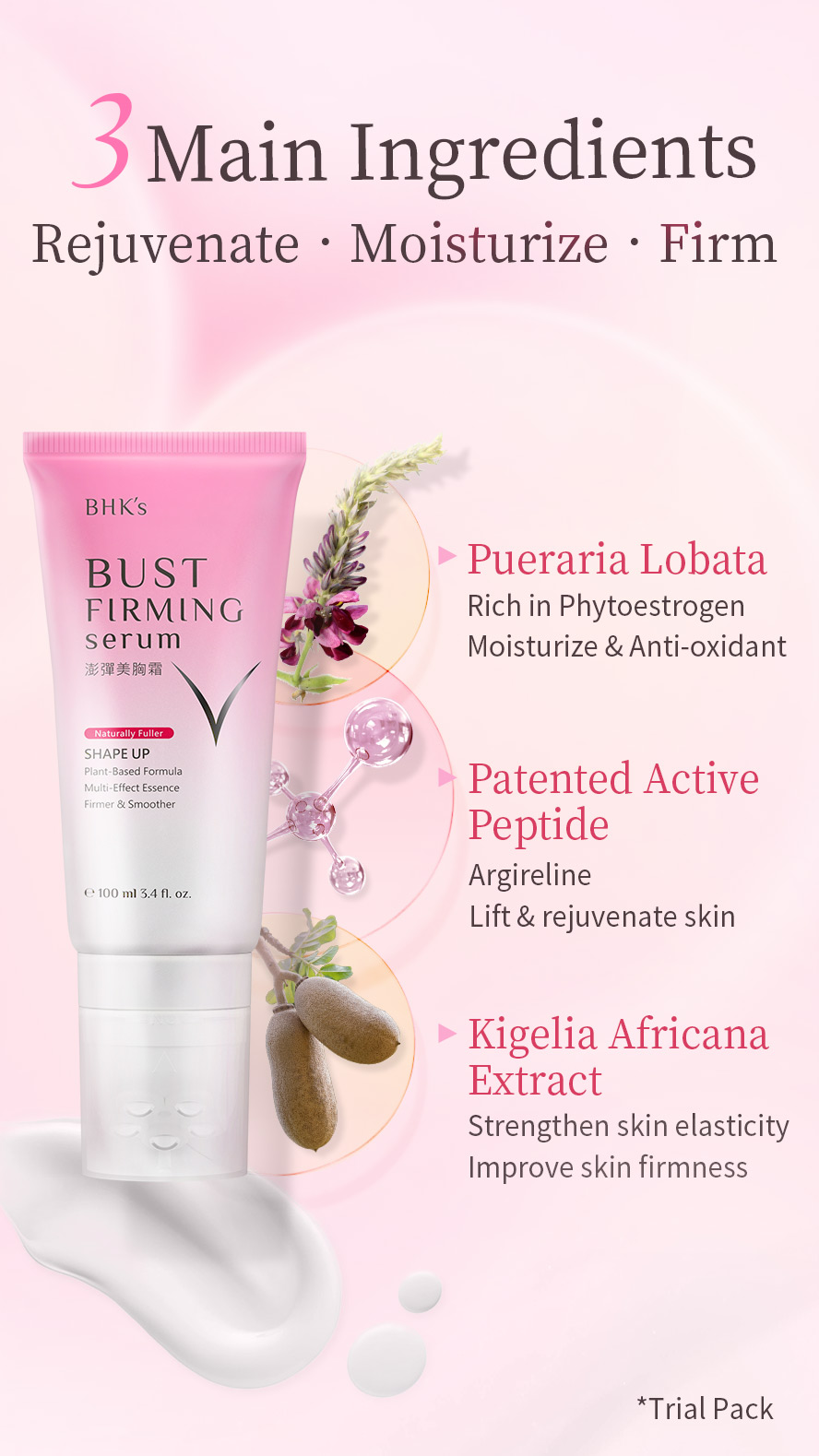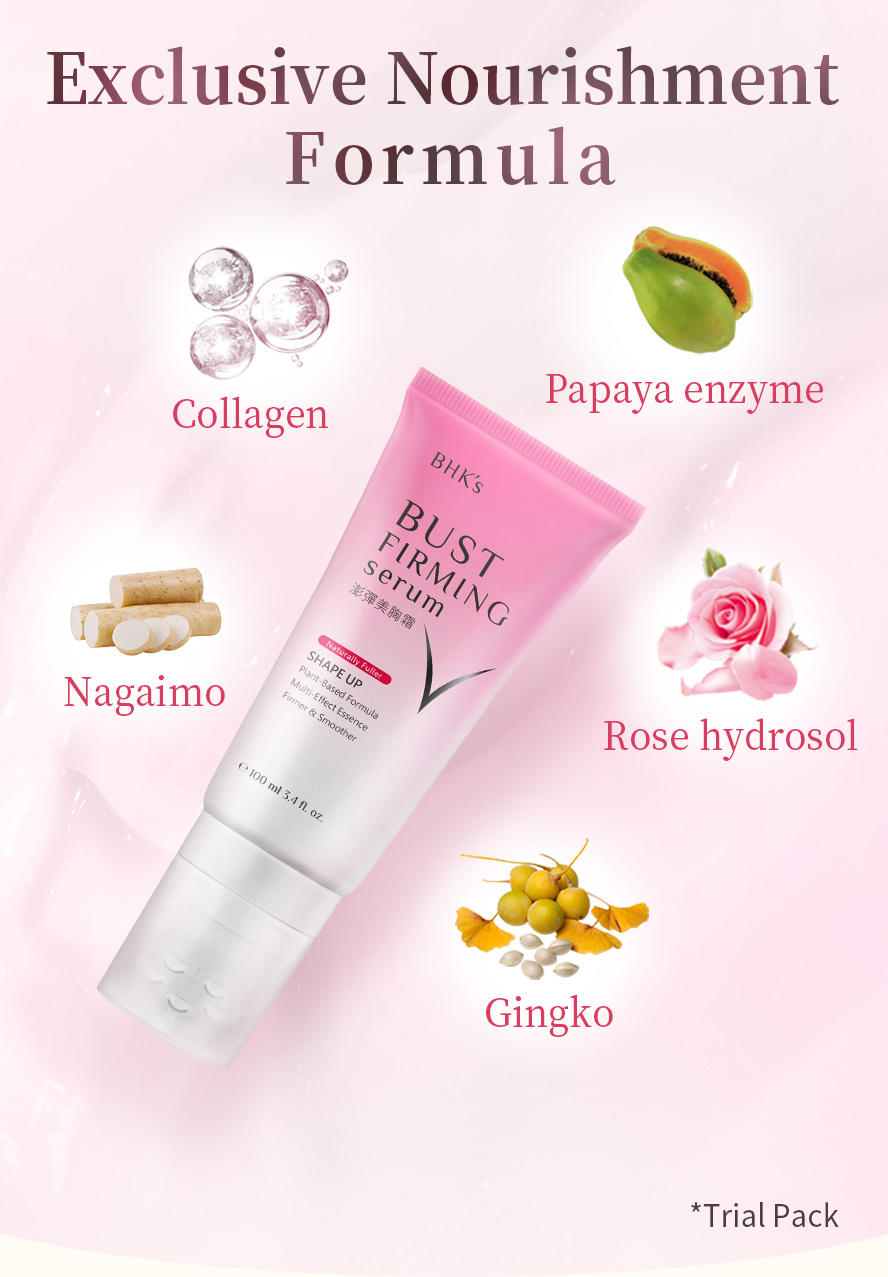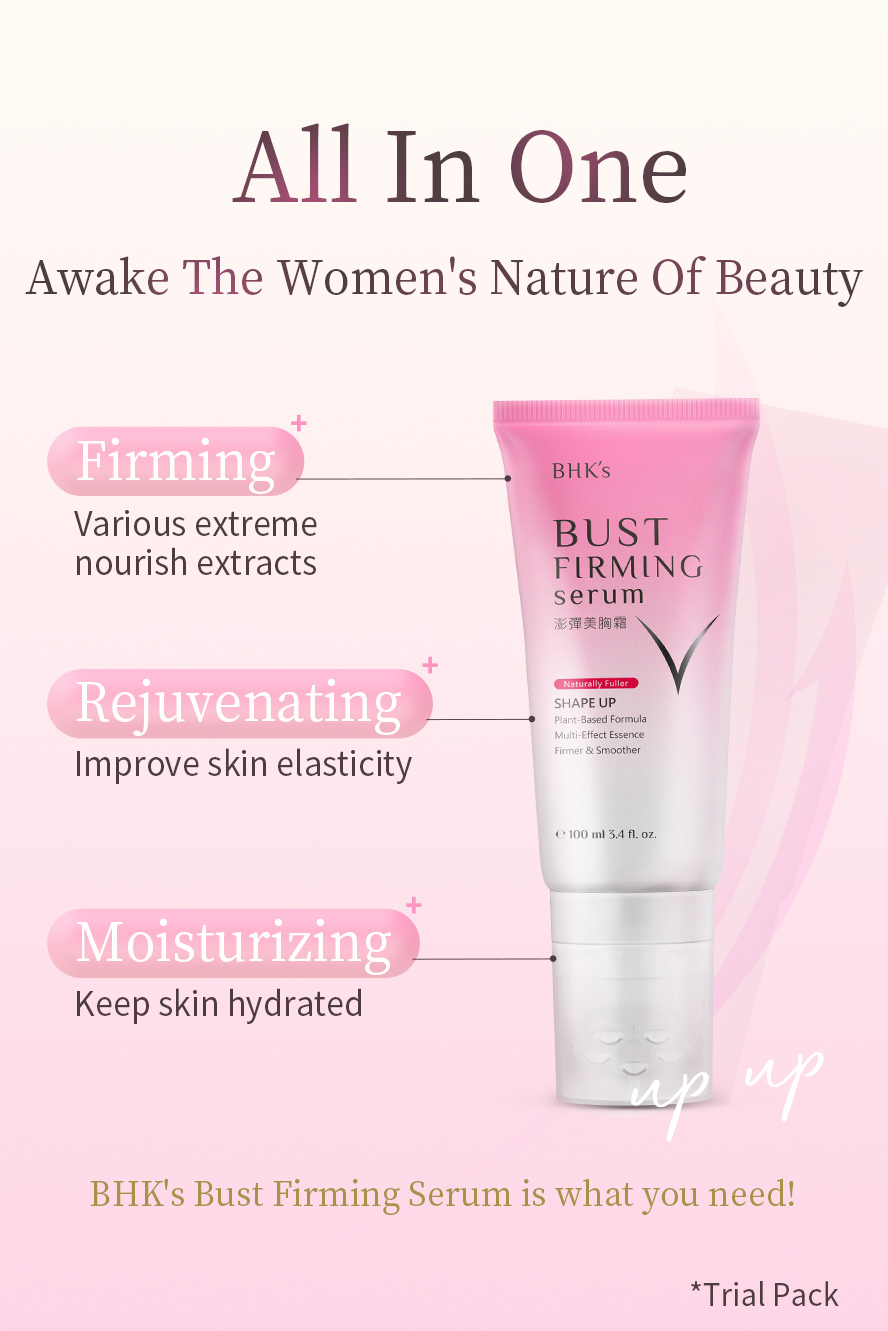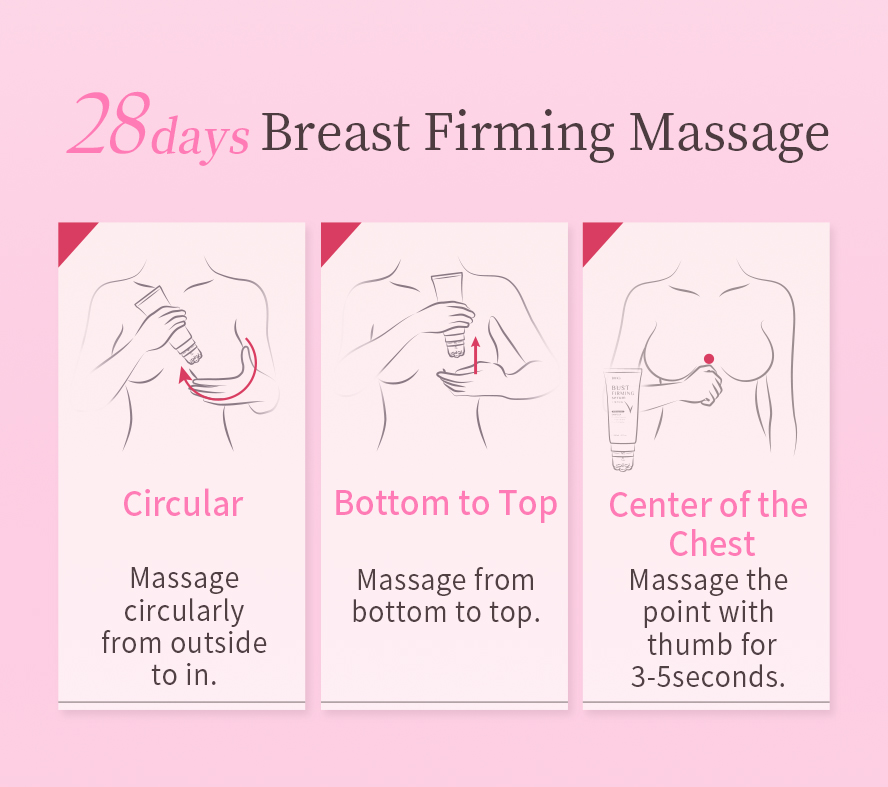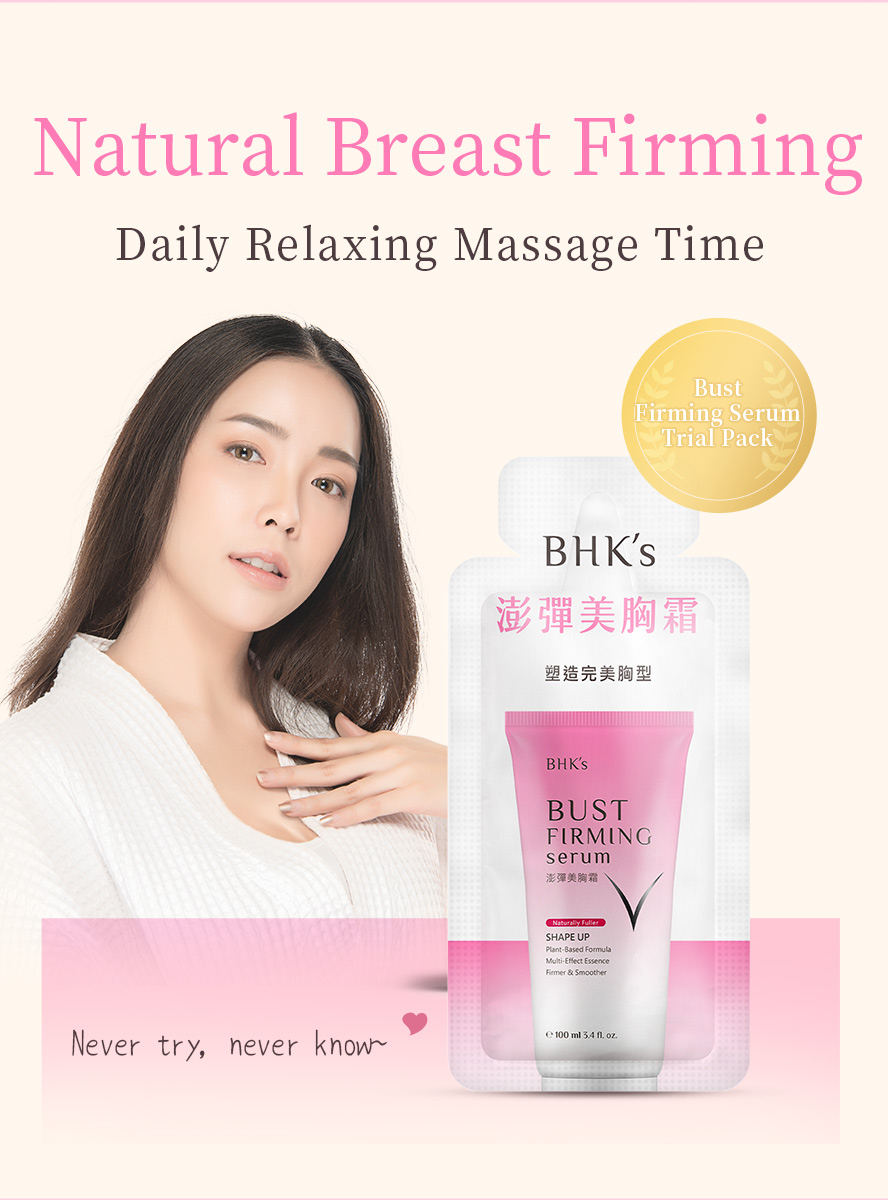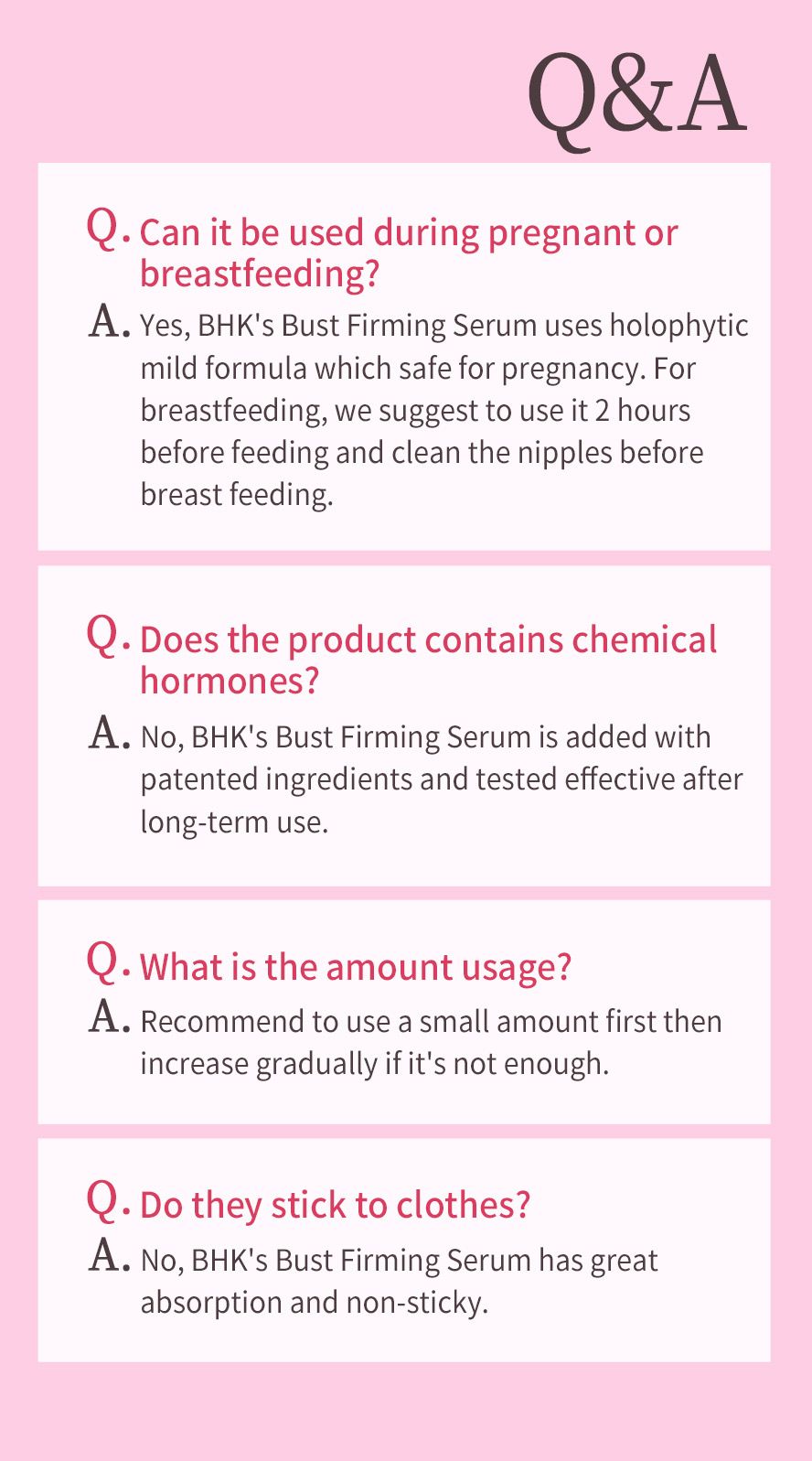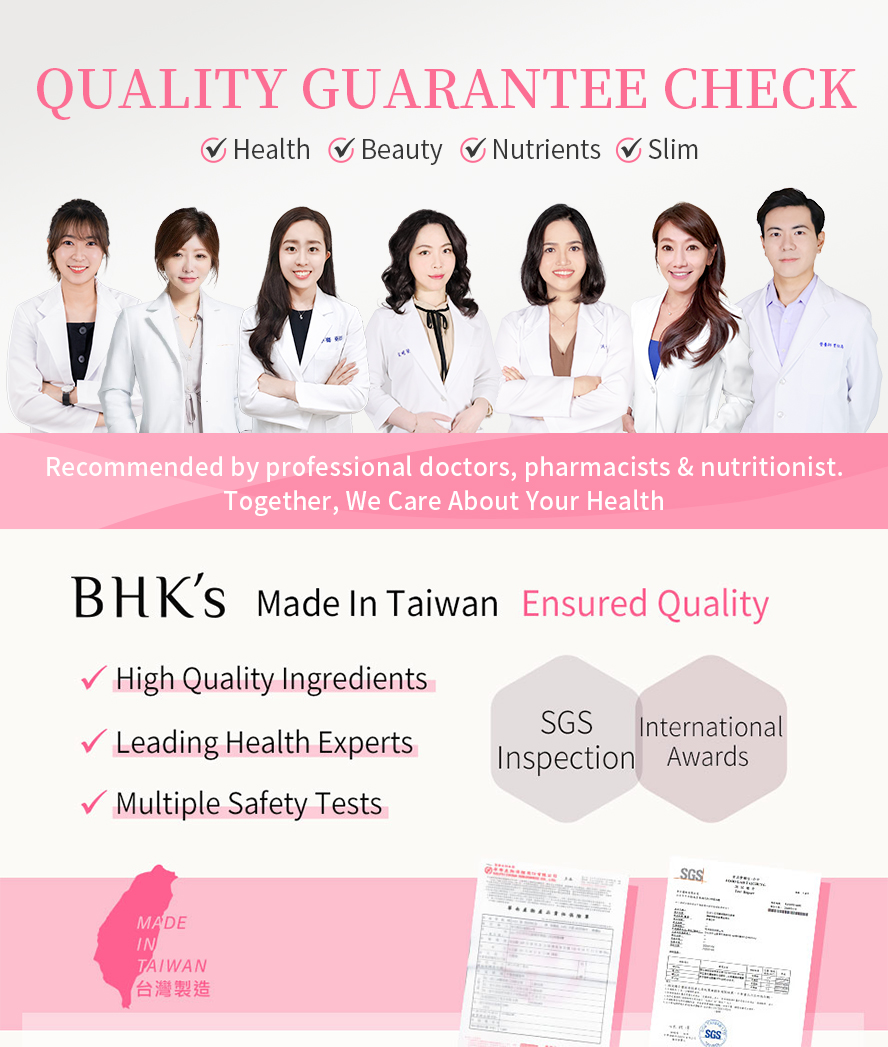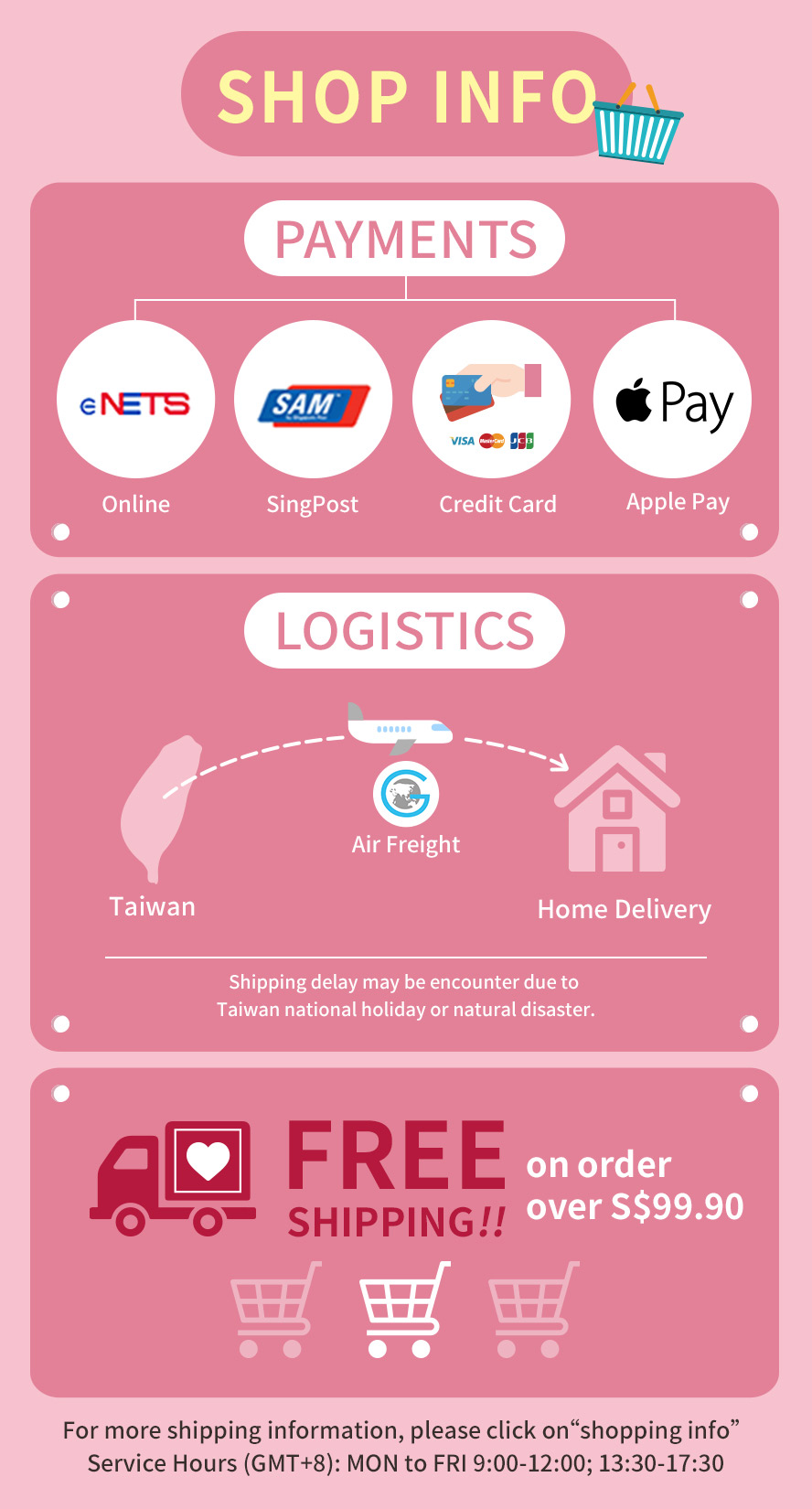 ---
BHK's Bust Firming Serum Trial Pack (2ml/piece)