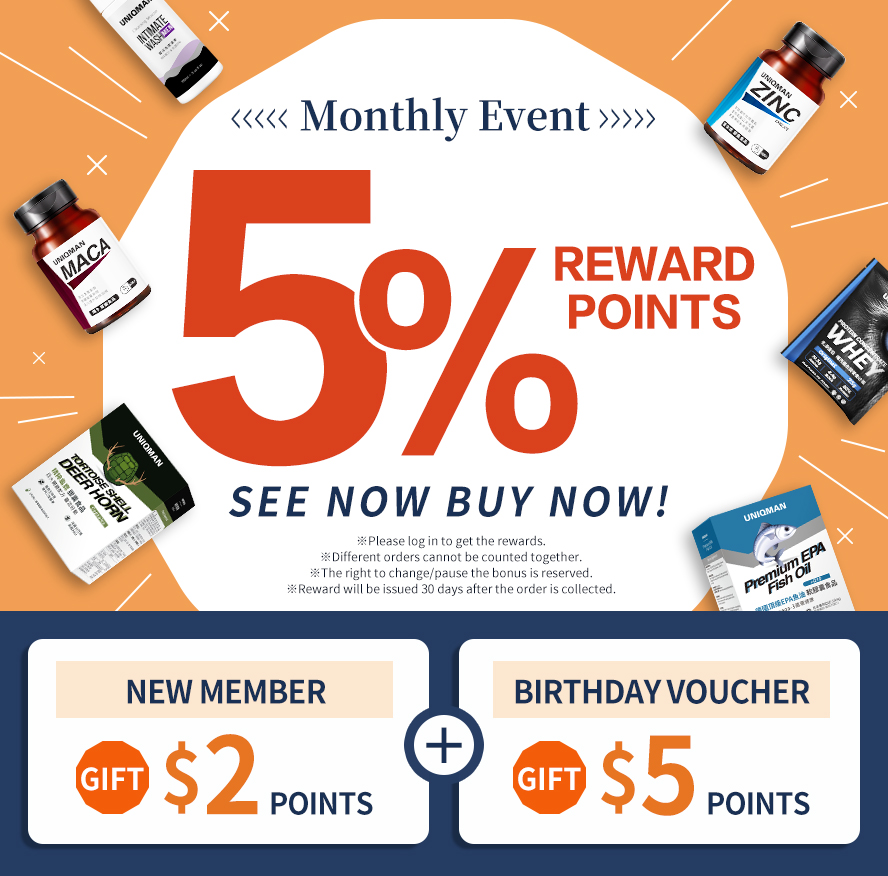 About UNIQMAN Patented Bitter Melon Capsules
How to maintain good metabolism with high GI diet & lack of exercises day-to-day? Besides having regular good habits, you can also keep a balance blood sugar with UNIQMAN Patented Bitter Melon extract!
《 The Only Dual Patents to Stabilize Blood Sugar In The Market》
【 Control & Stabilize】Bitter Melon after a patented fermentation aging technique is rich in free-form polyphenol which is 5X more than common bitter melon.
【Regulate & Protect】Patented Black Garlic with high content of allicin & enhance 4x-8x bioavailability; Special added natural Chromium & Zinc Yeast to maintain metabolize blood sugar.
Recommend to:
1. Elder Care
2. Sweet Tooth
3. Family Inheritance
4. People lack of exercise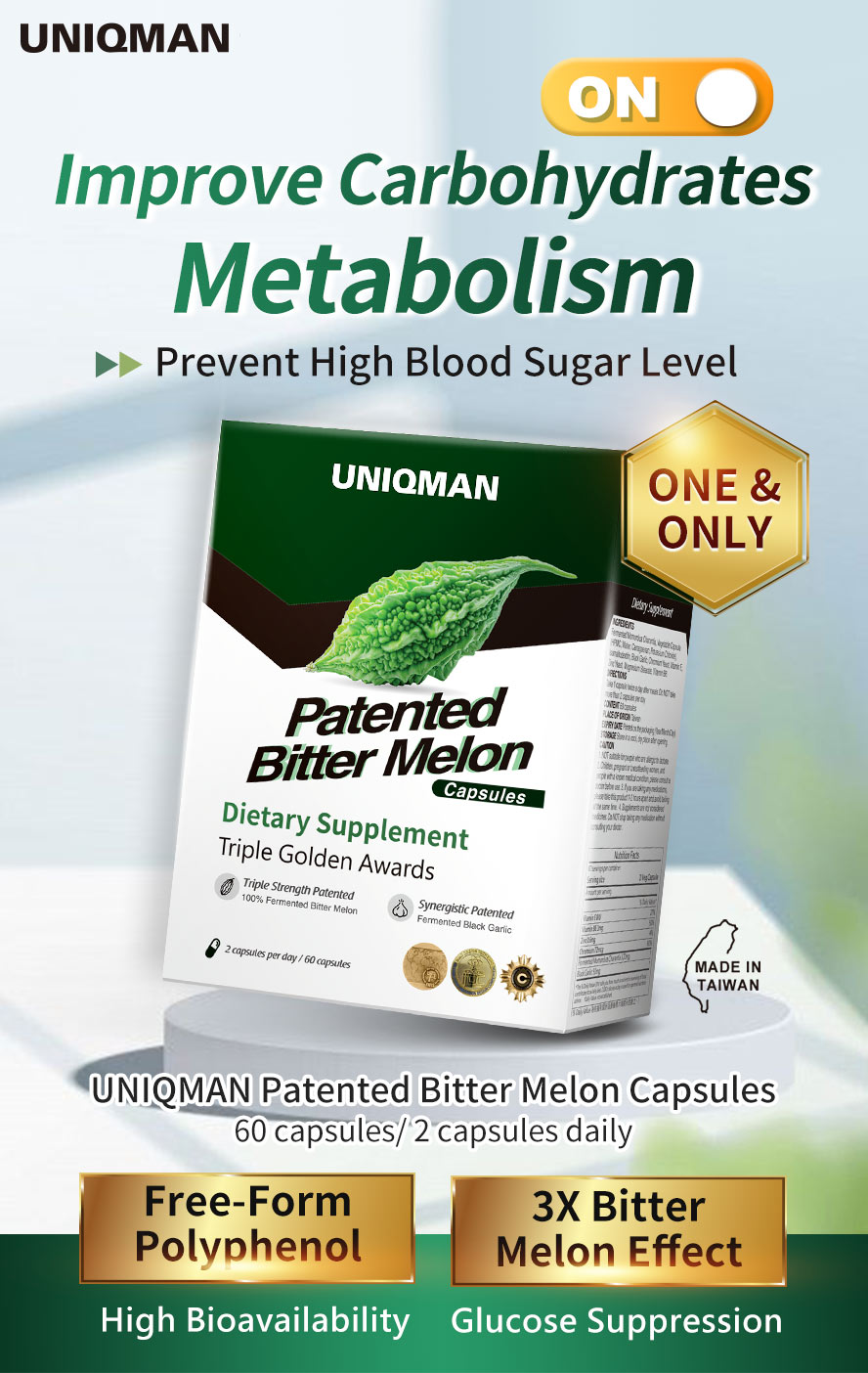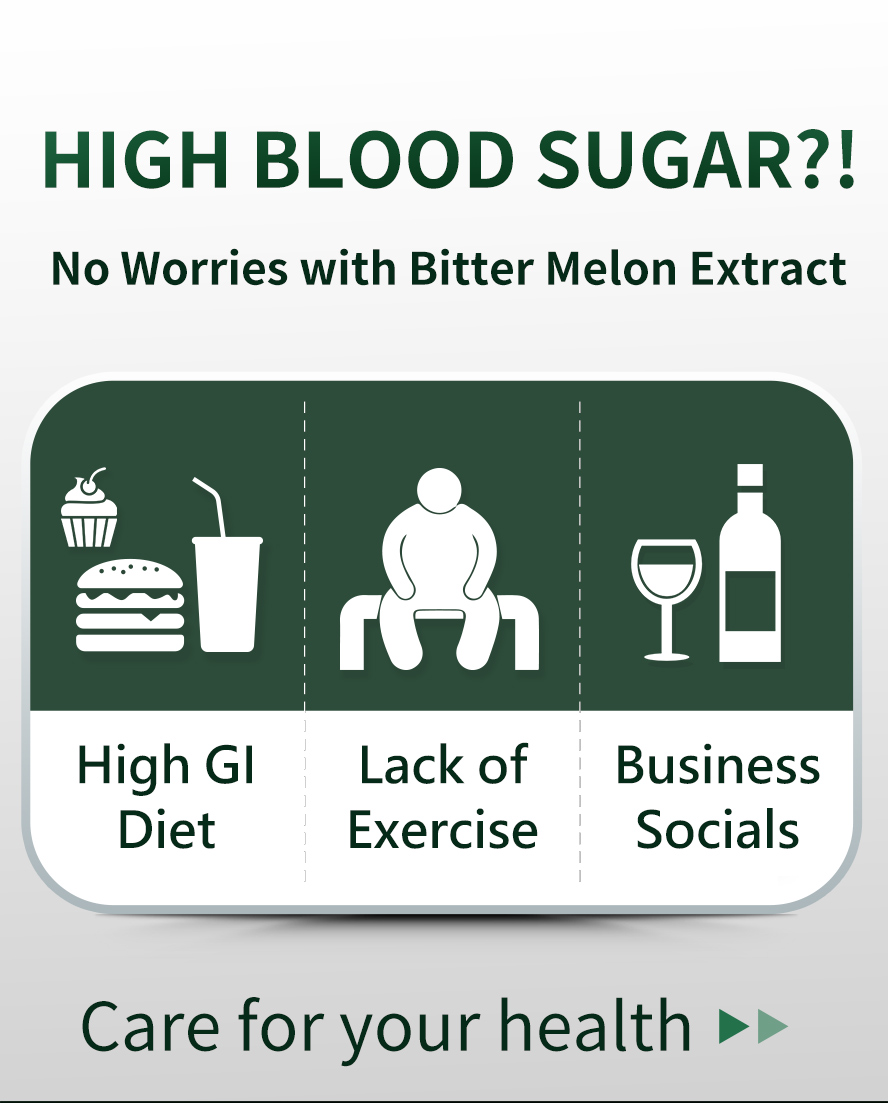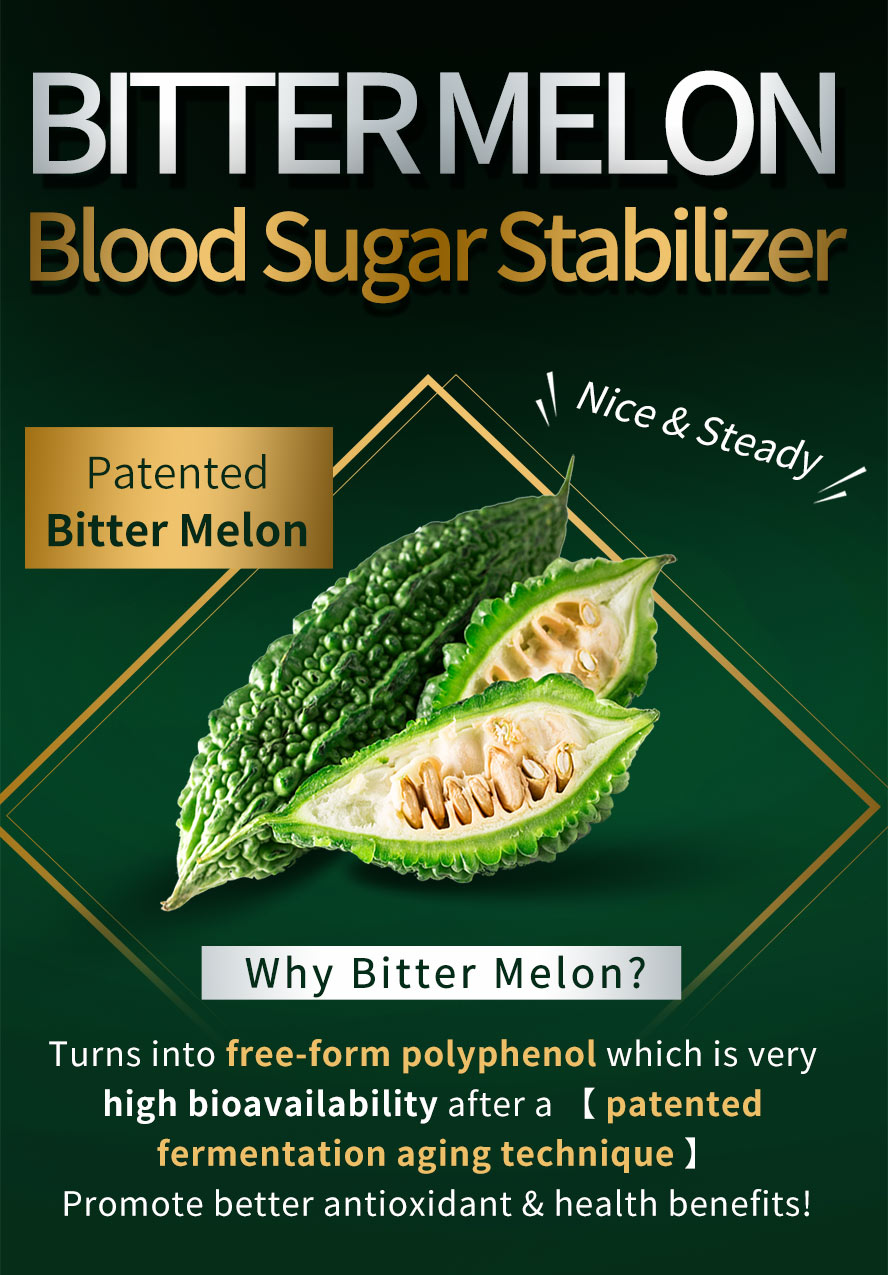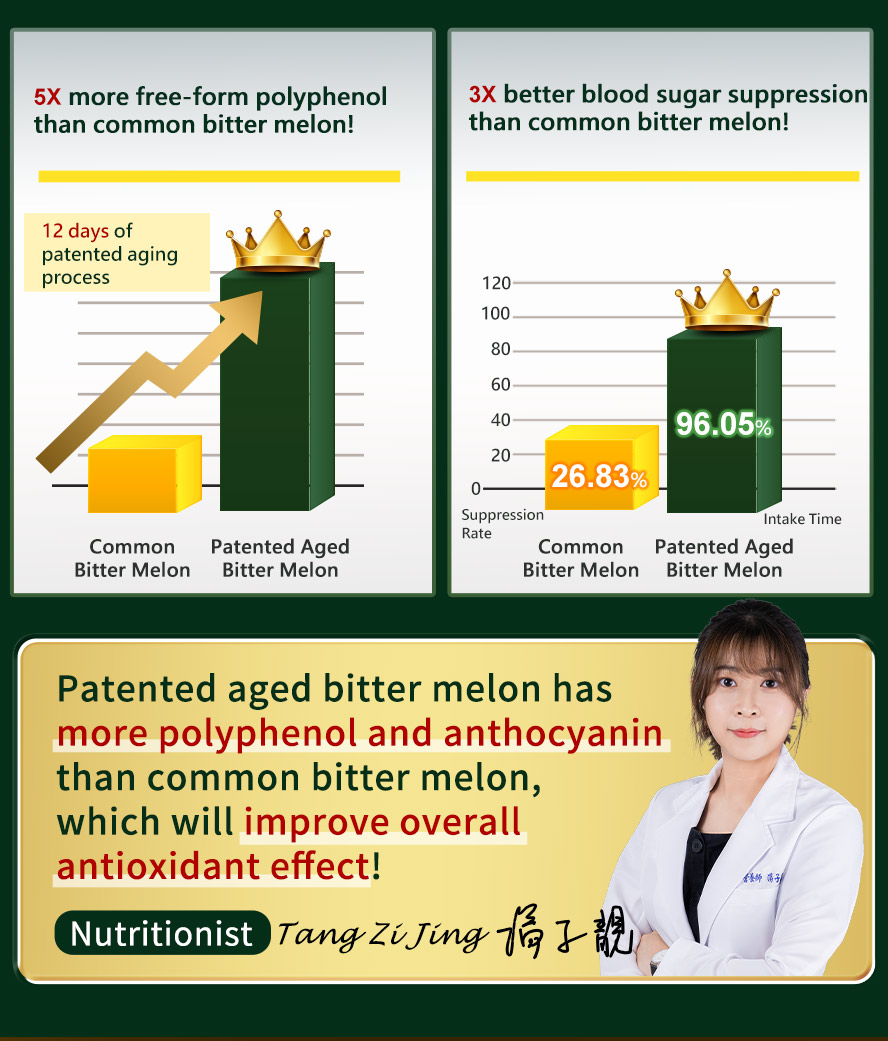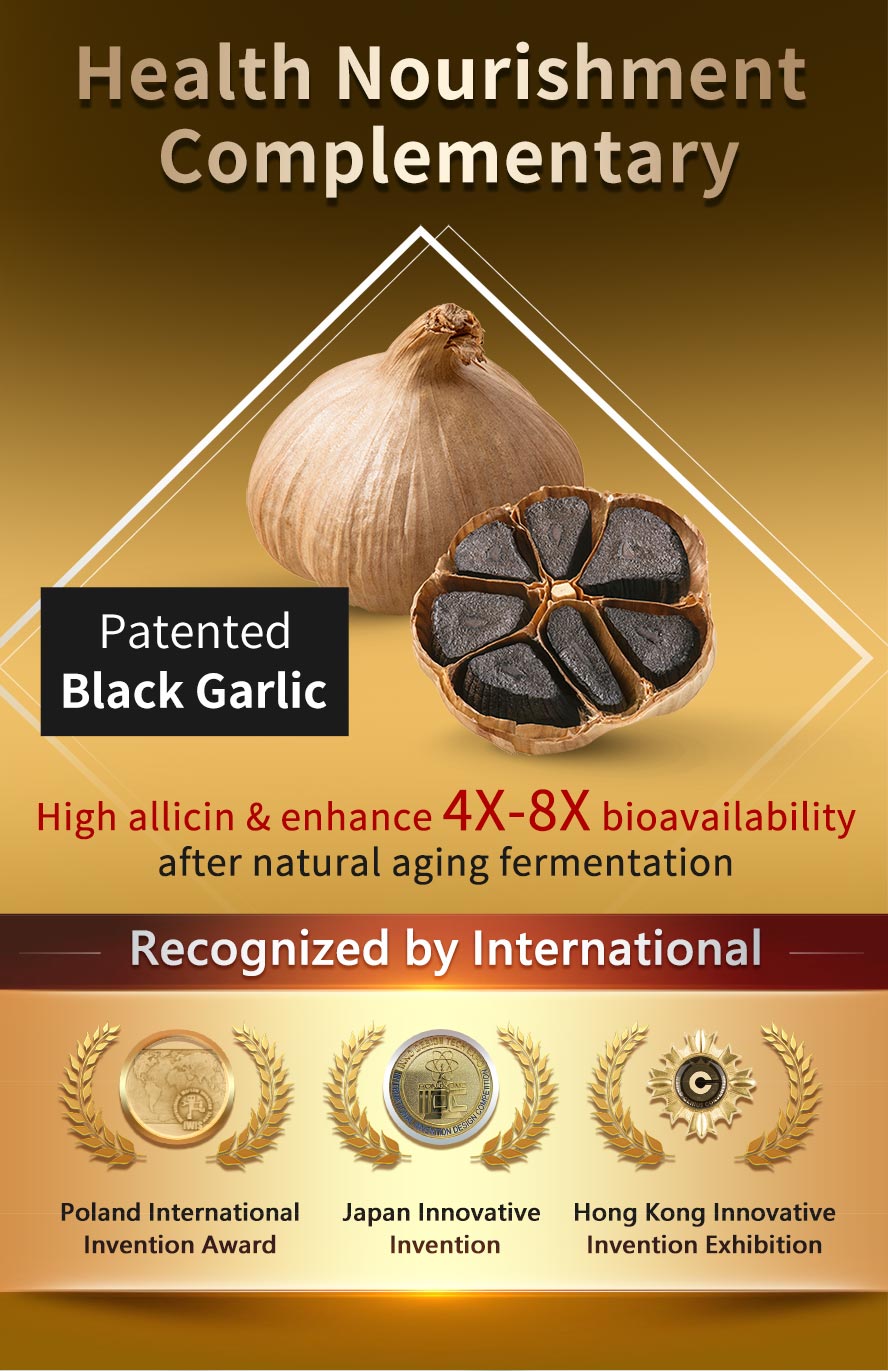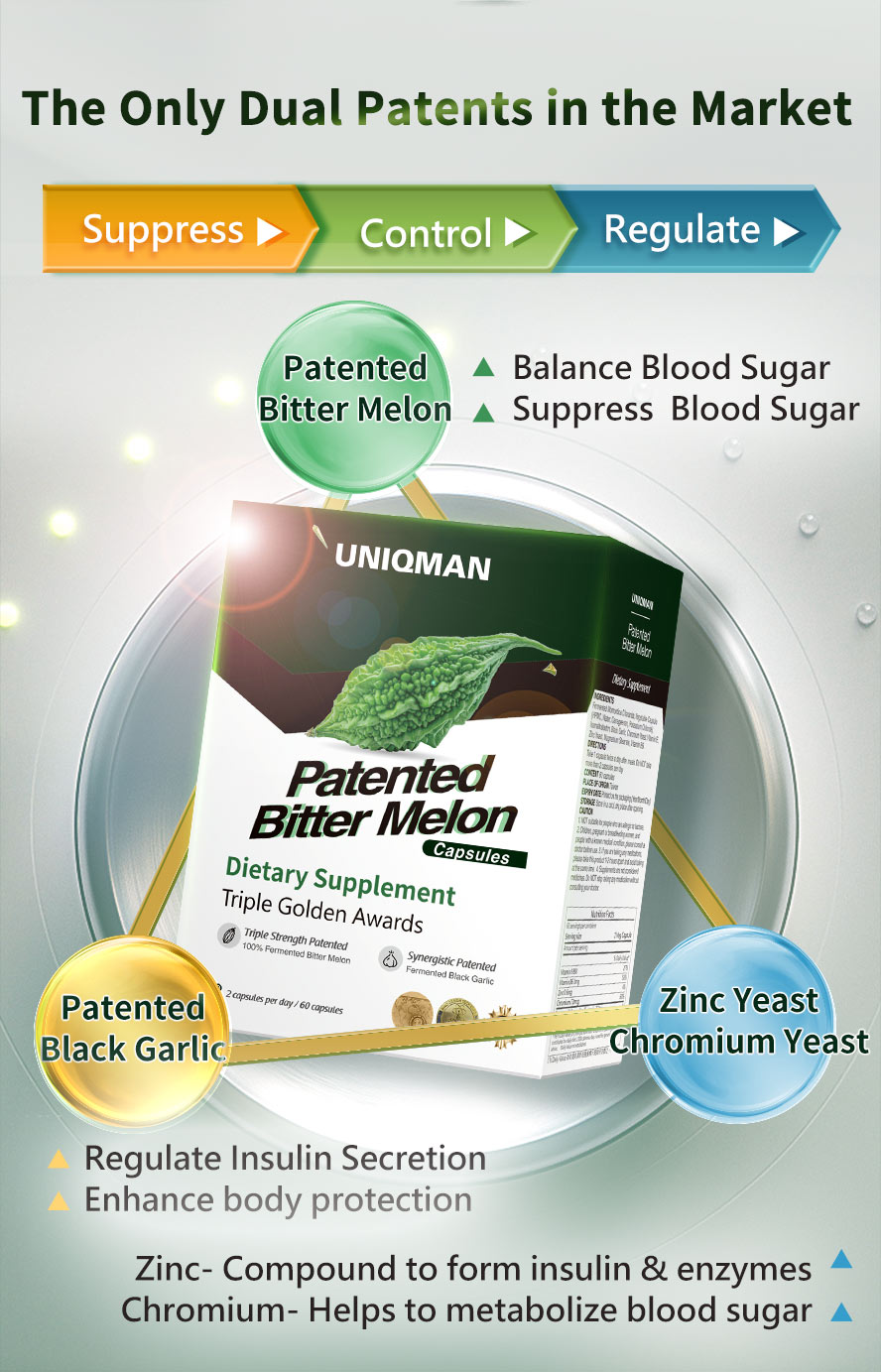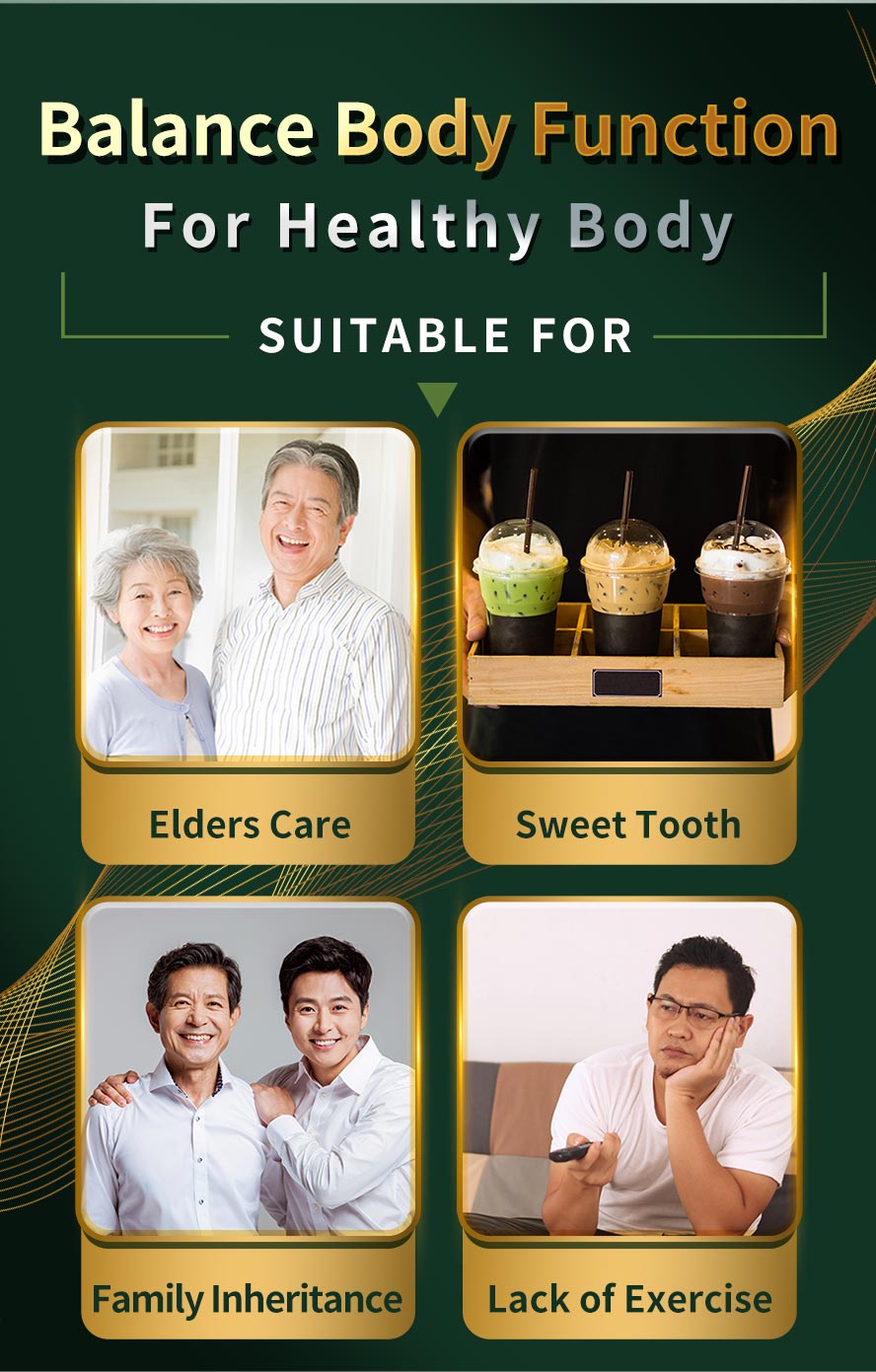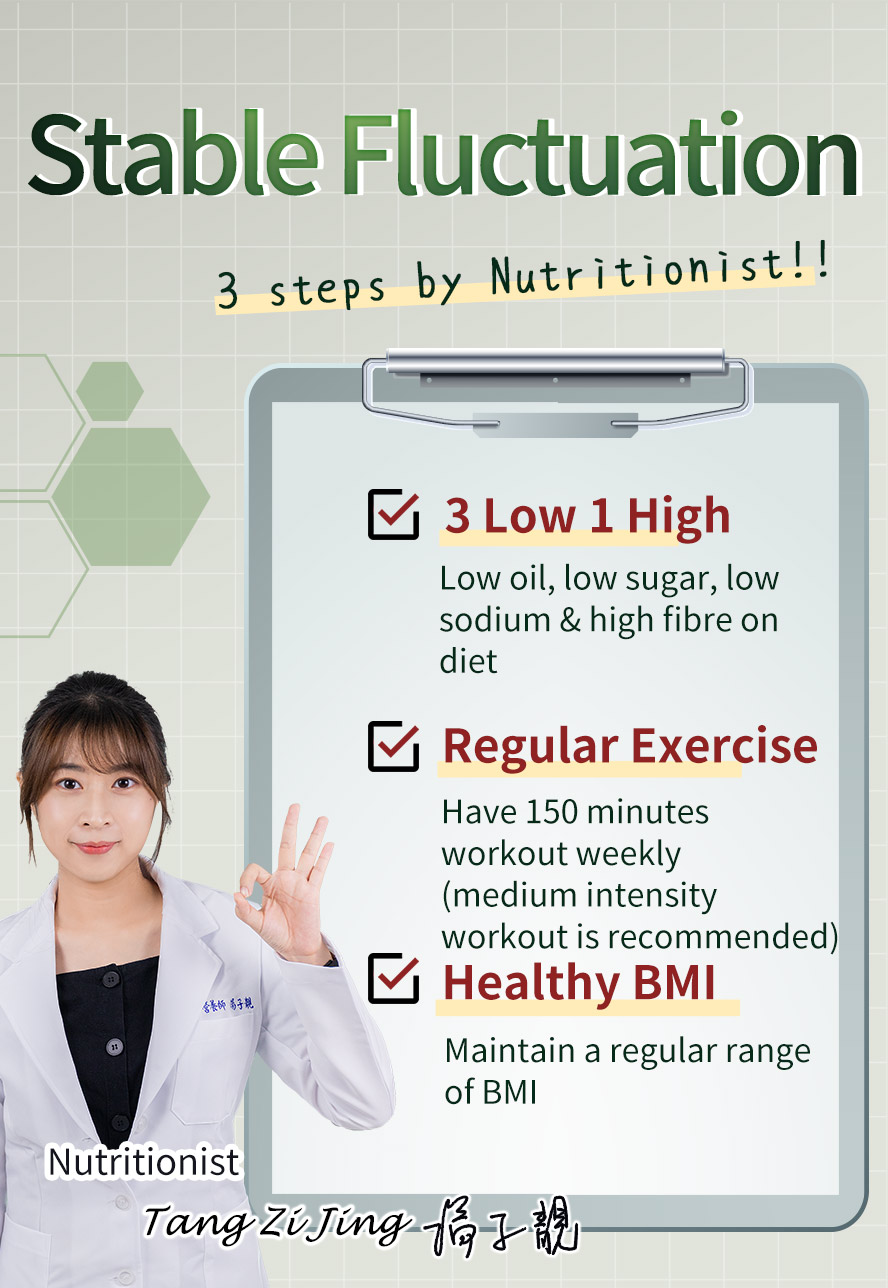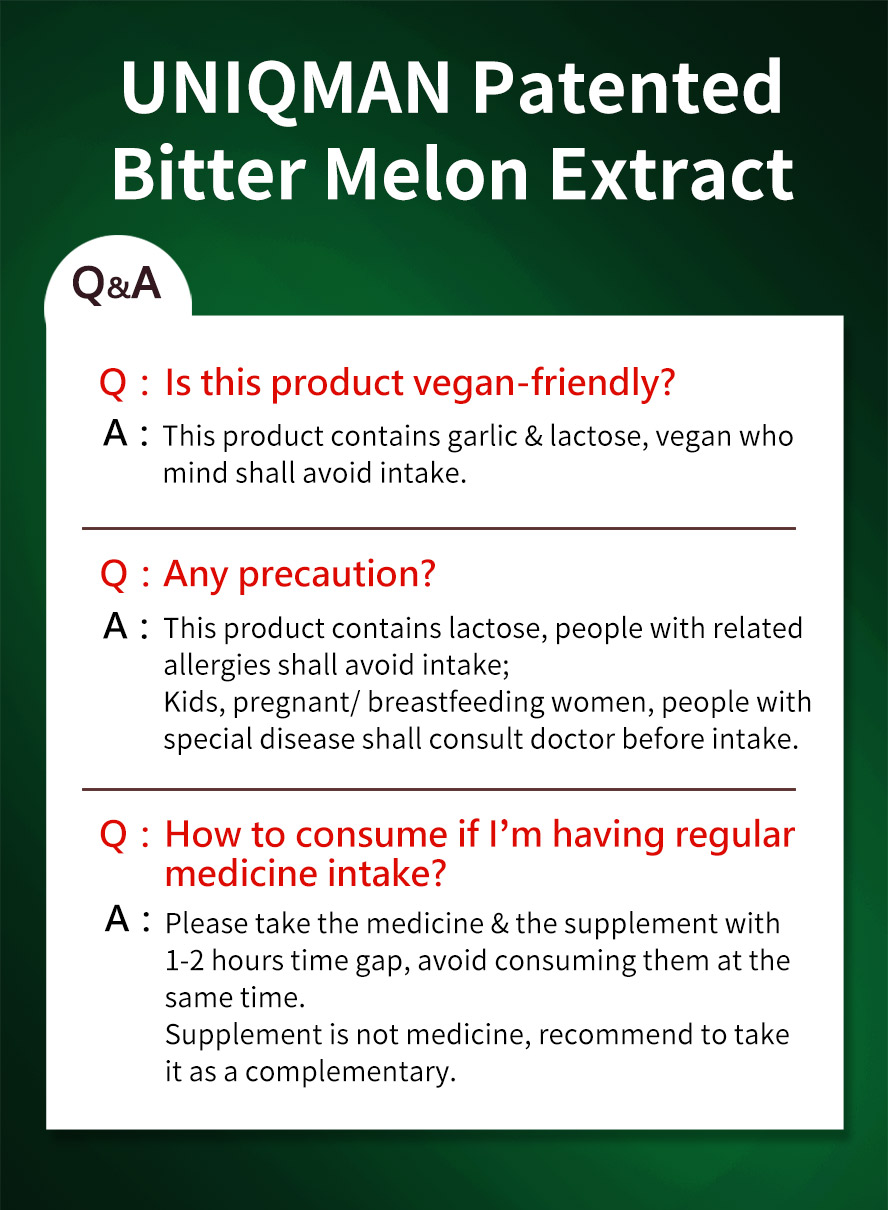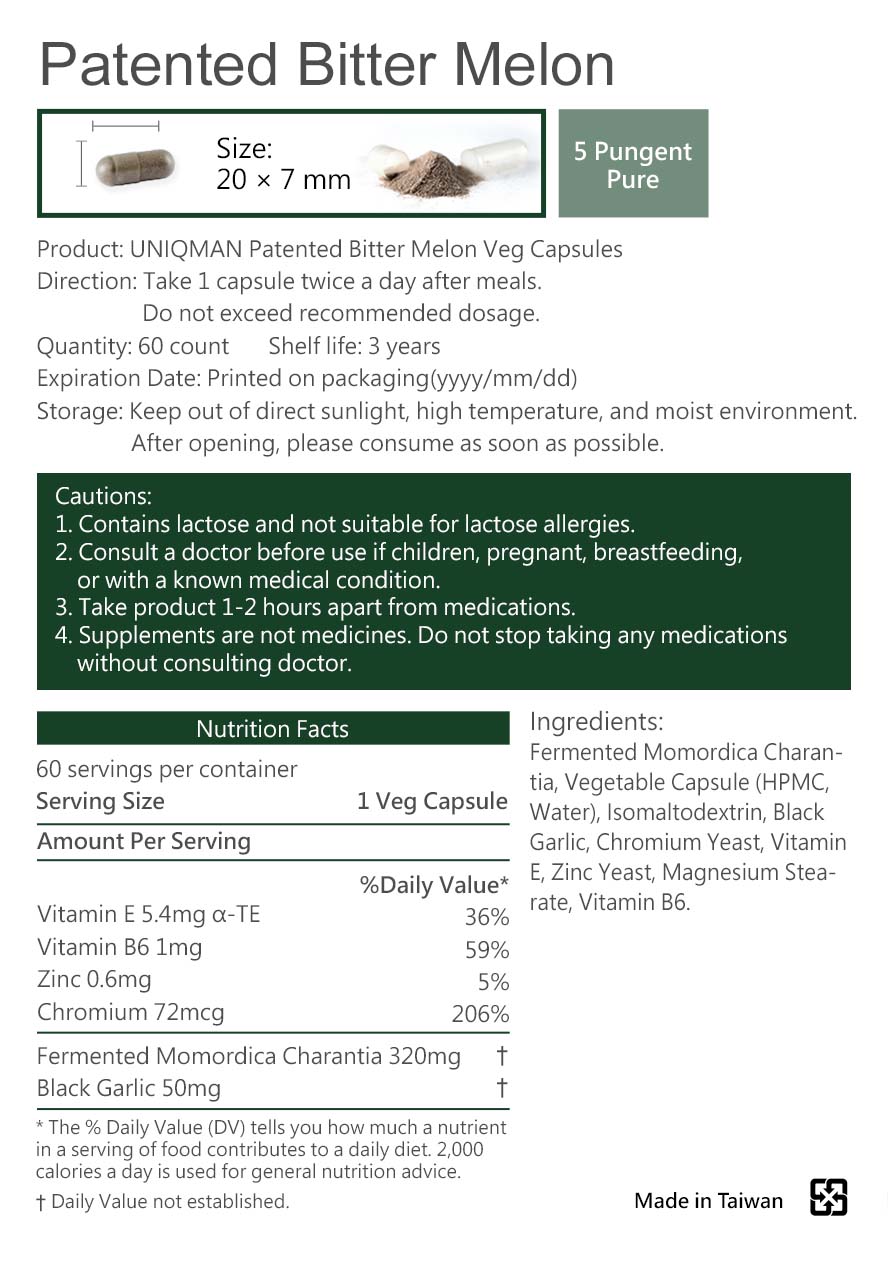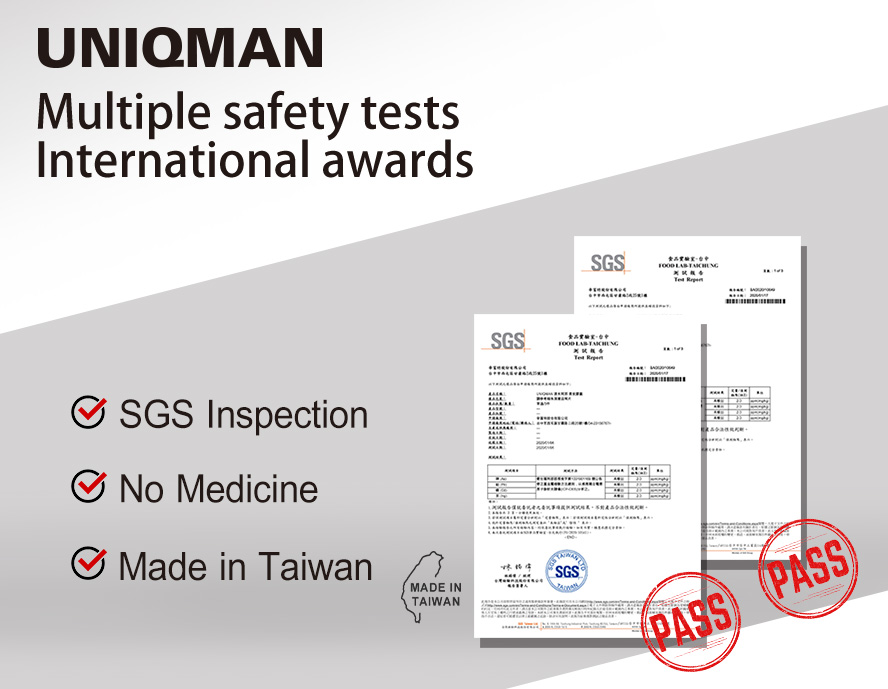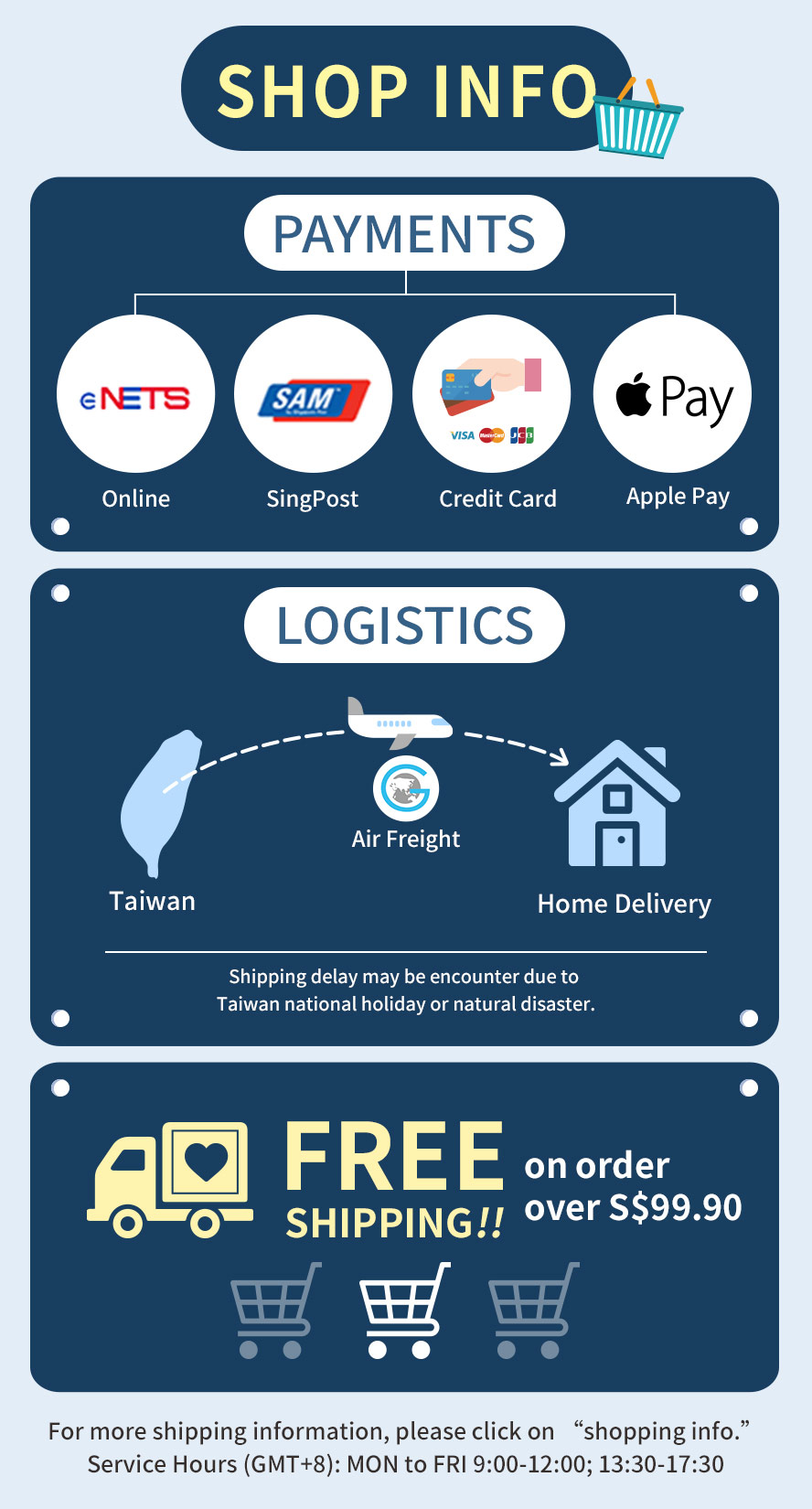 ---
UNIQMAN Patented Bitter Melon Capsules
SGD $
78.15 ~ 156.30
SGD $
50.04 ~ 95.02