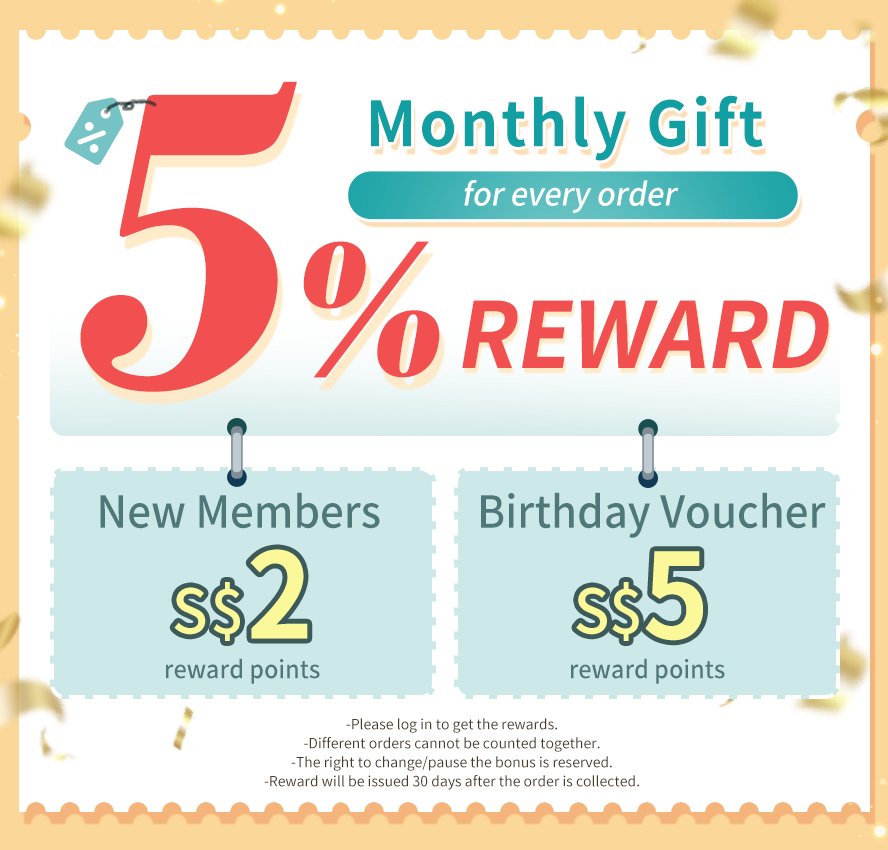 About BHK's Kids Multivitamin
【Various Nutrients for Complete Growth Need】

✔US Multivitamin
Complete formula by US top nutrients manufacturer, boost energy & maintain body health.
✔Postbiotic
Exclusive symbiotic fermentation of lactic acid bacteria, promotes food bacteria in the digestive system & better nutrients absorption.
✔Vitamin C
Natural cherry extract, an antioxidant to enhance protection & iron absorption.
✔Vitamin D
Natural yeast fermentation improves calcium absorption to help the growth & protection of bone & teeth.
✔Yeast Zinc & Yeast Selenium
Natural micronutrients, promote & maintain growth & reproductive function.

Specialized for kids during the growth stage, rich in 15 types of essential nutrients. Nutrients to supply daily body needs with safe & max dosage!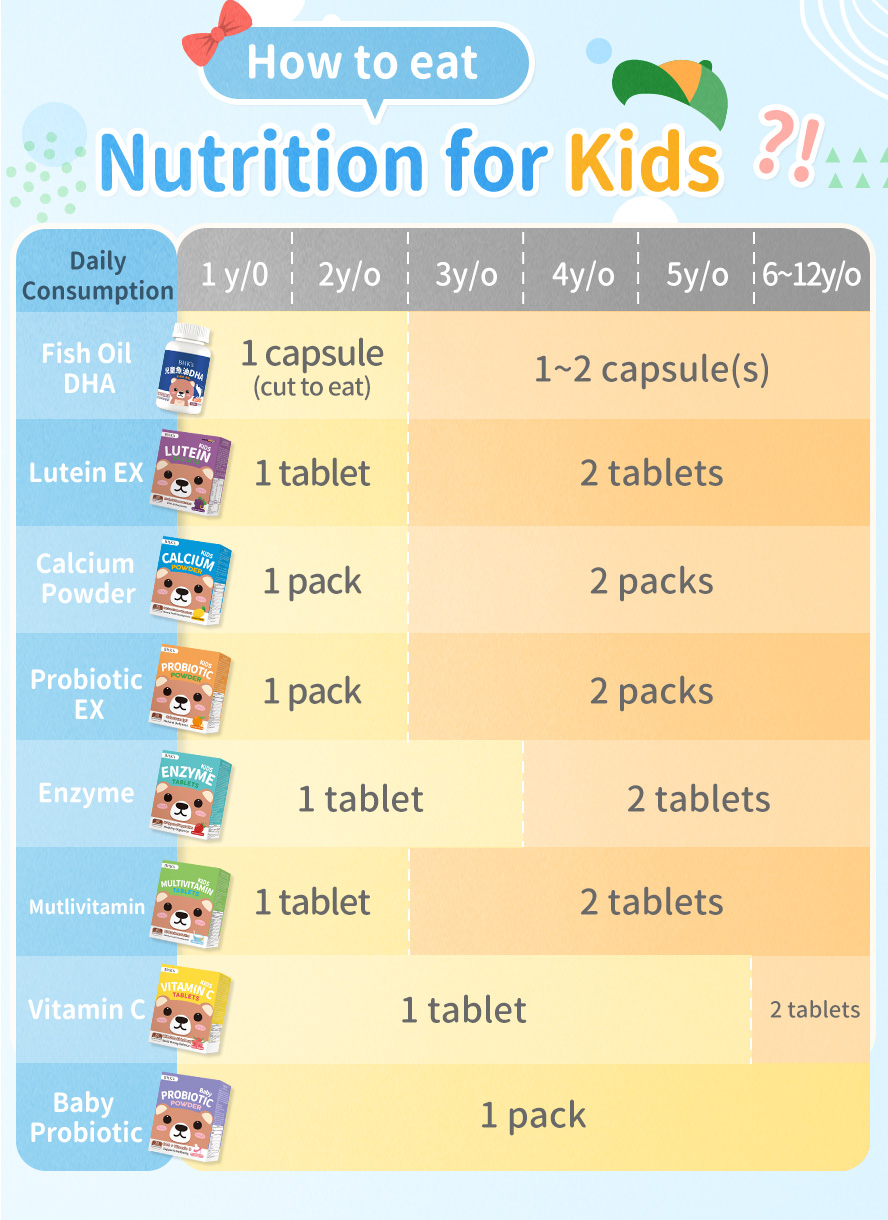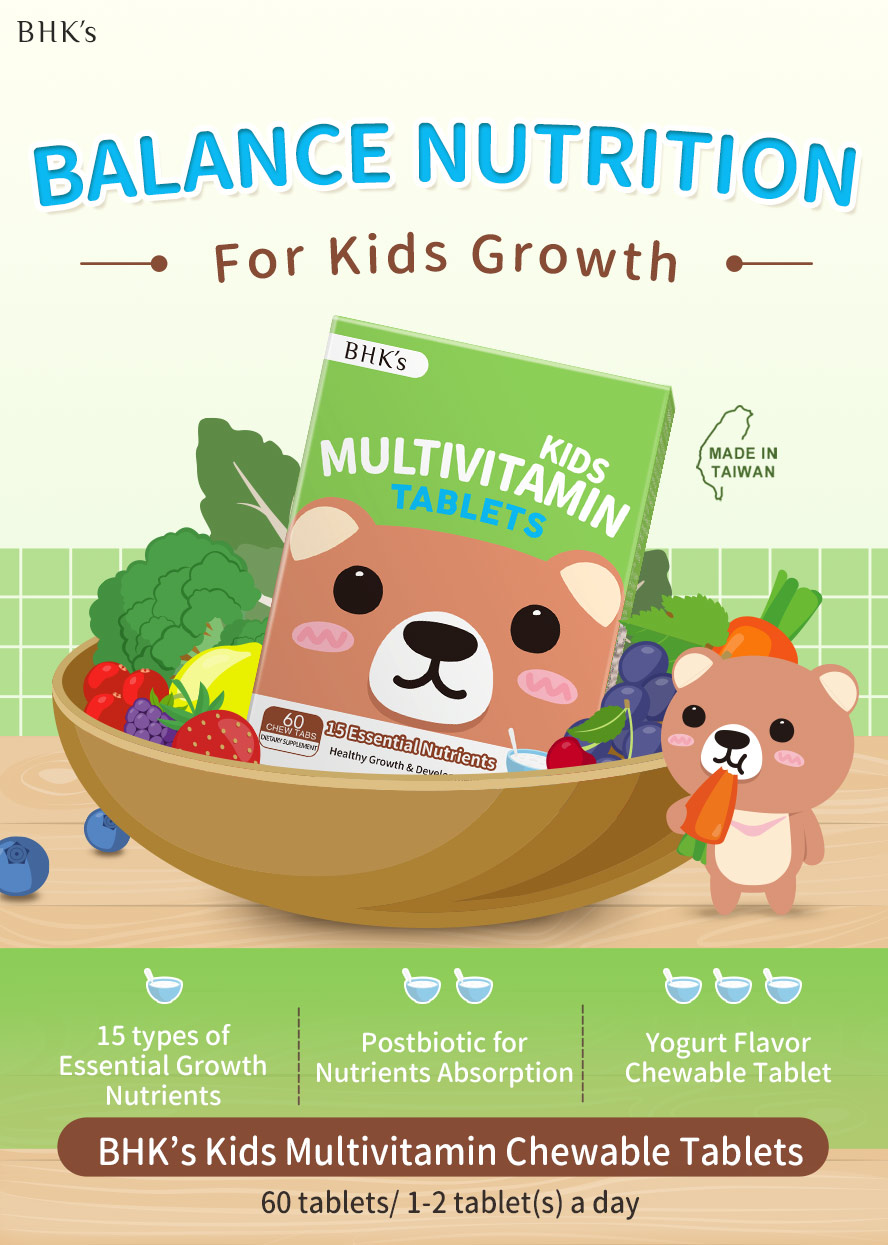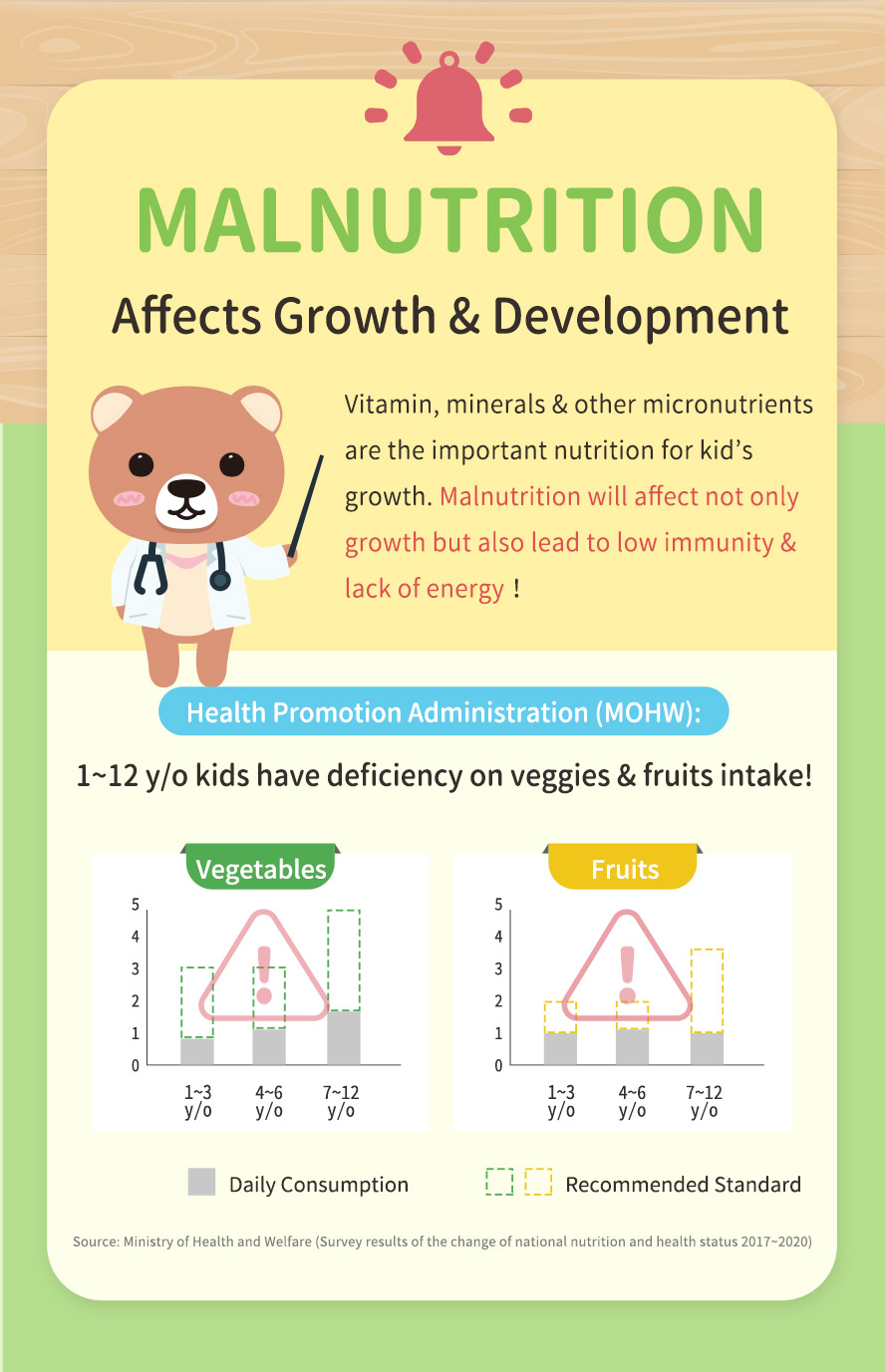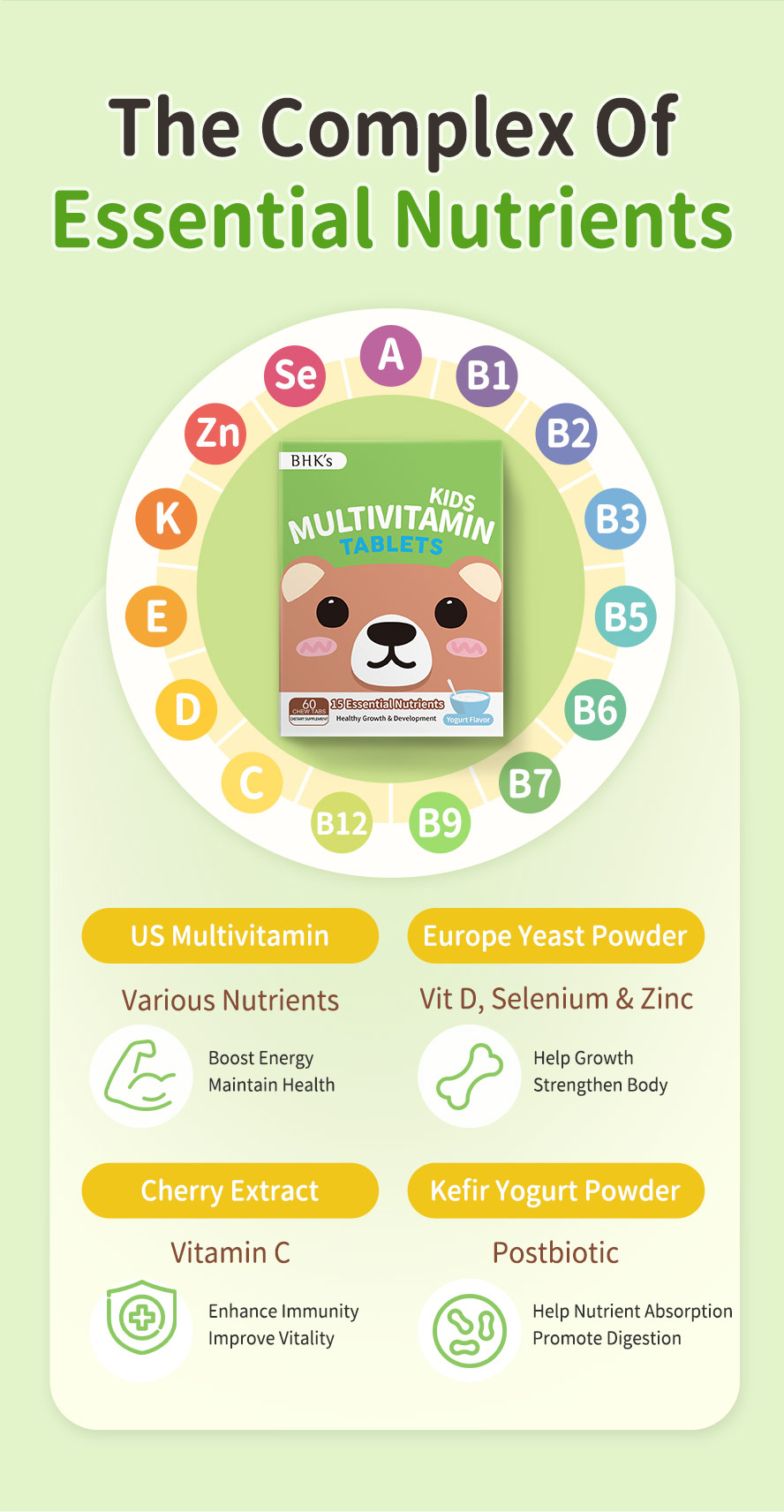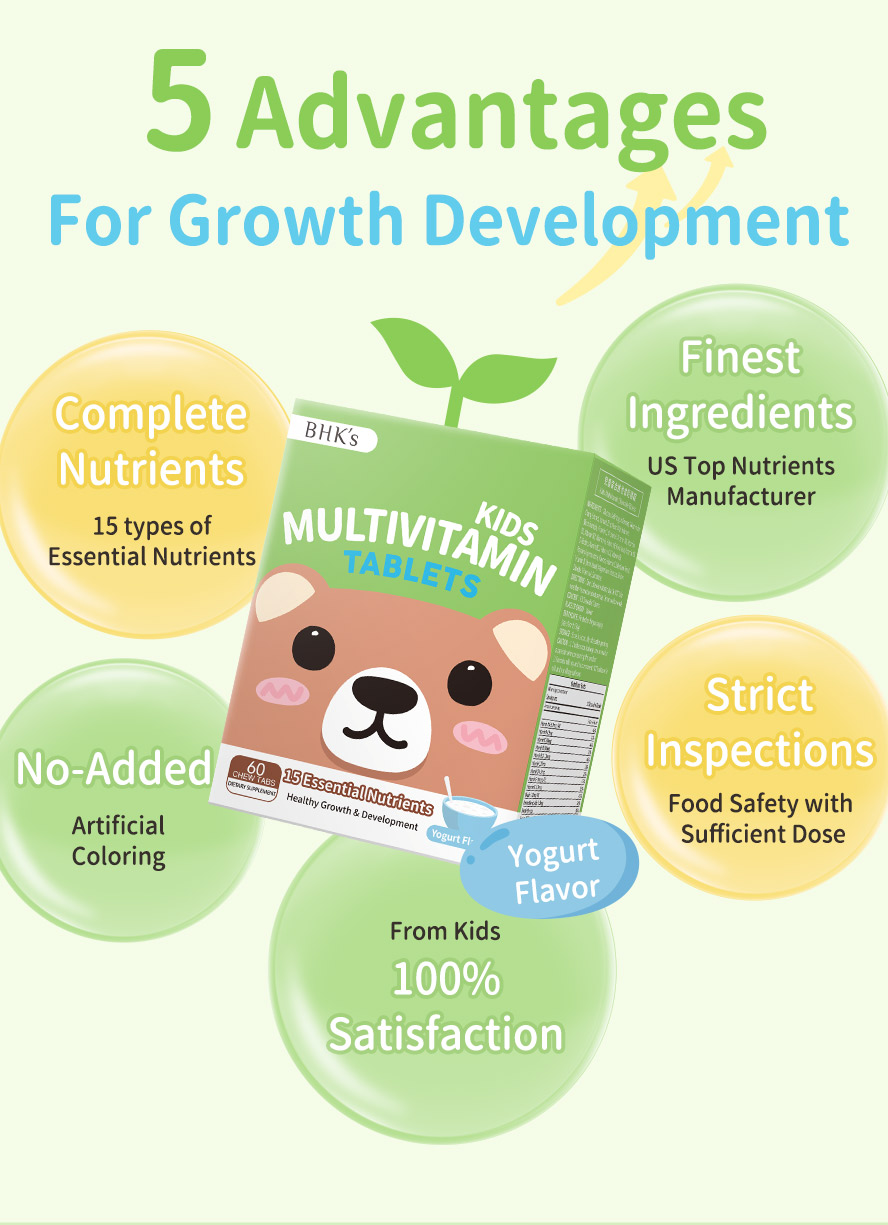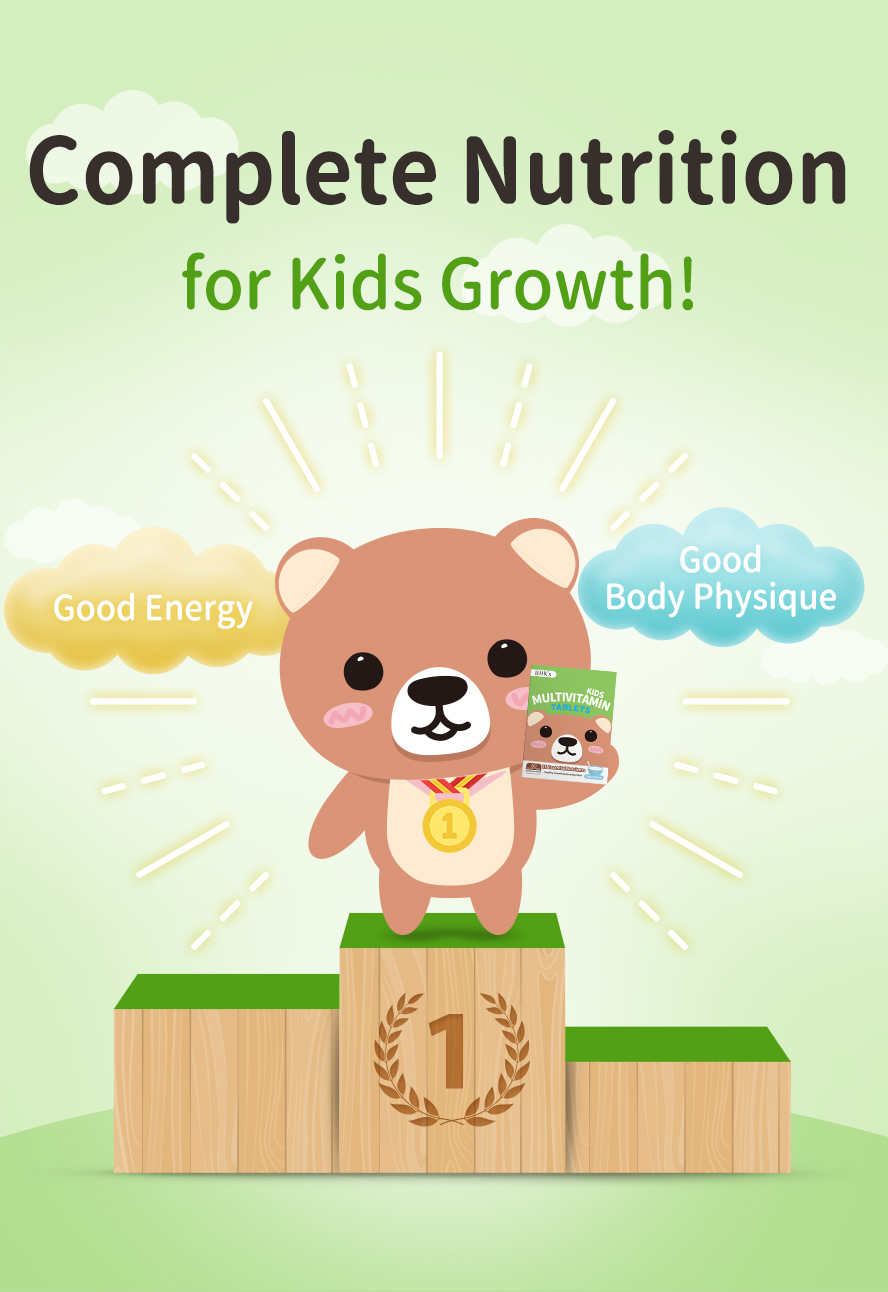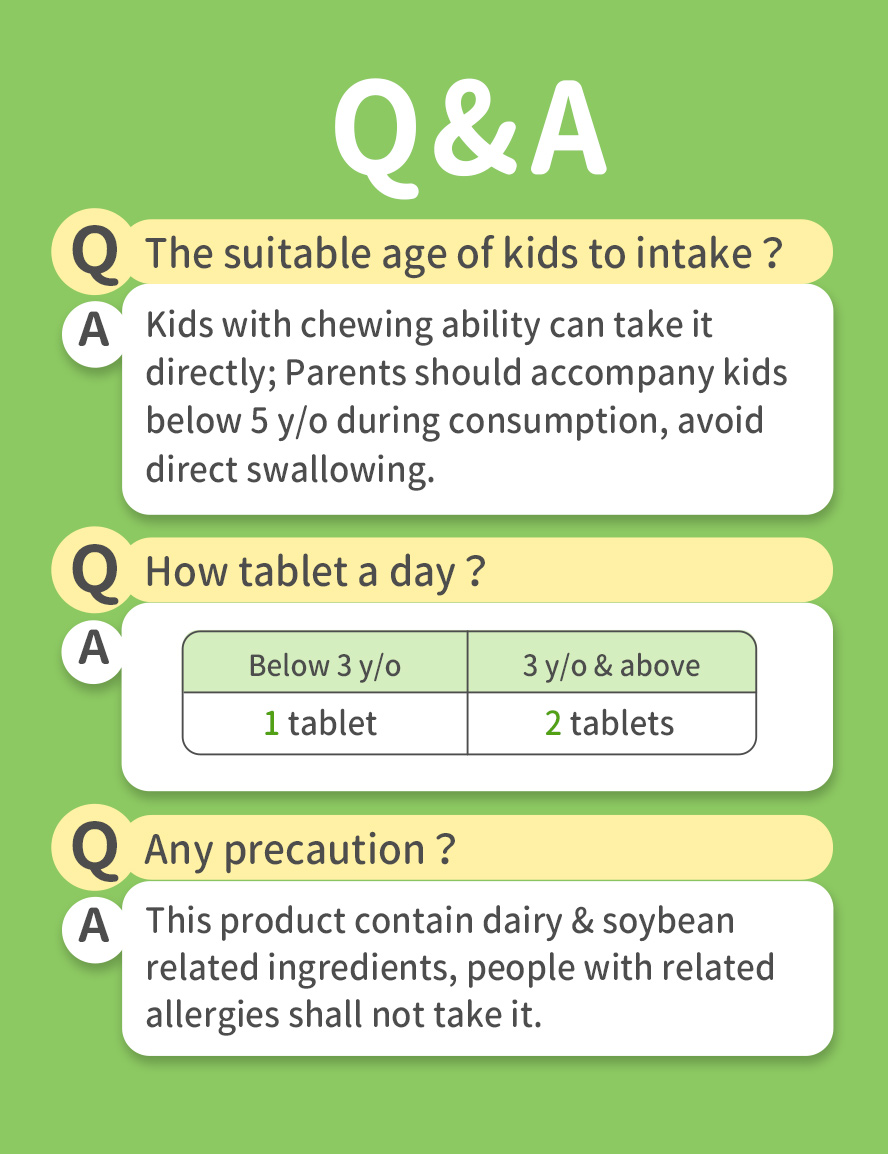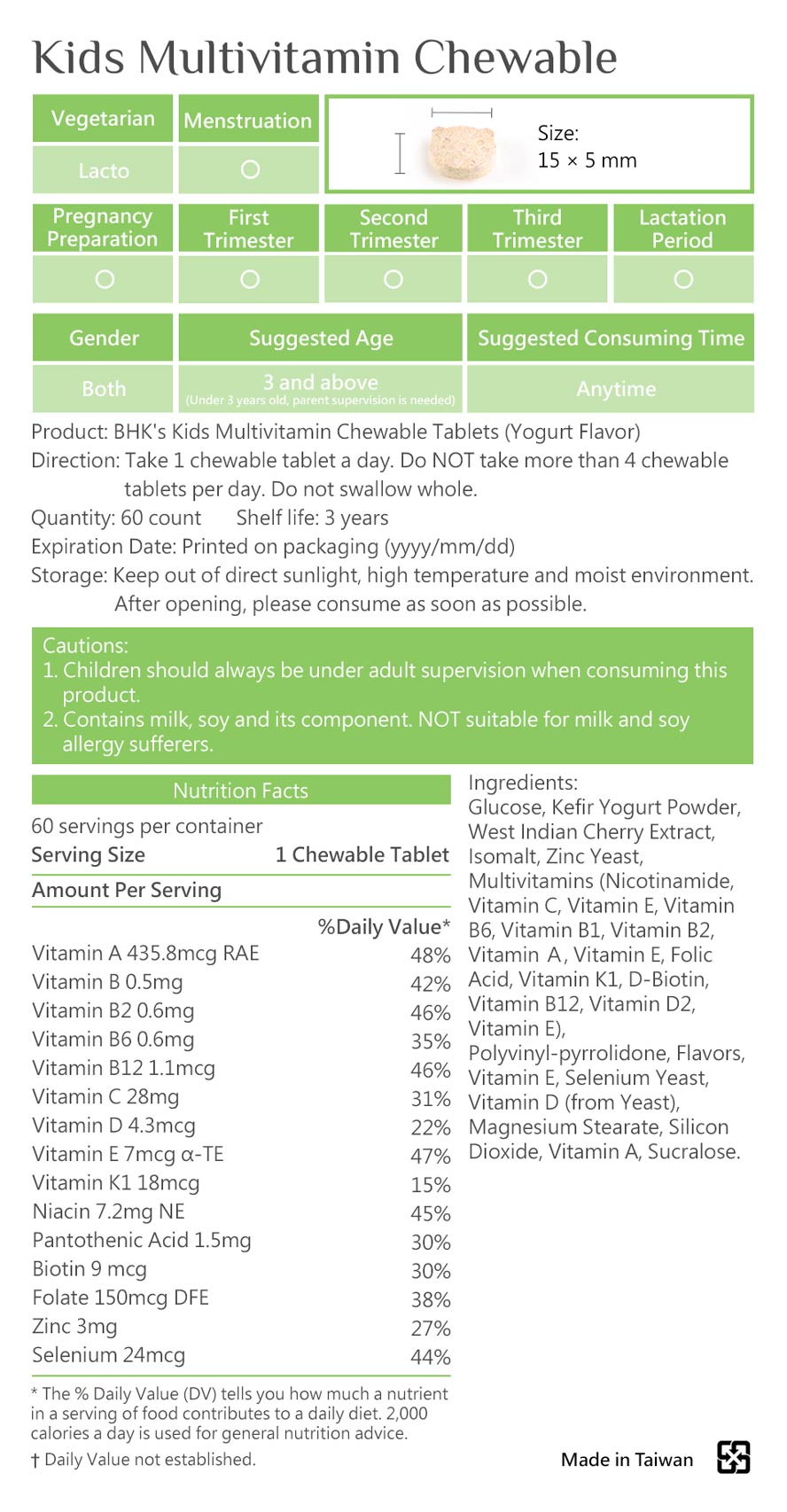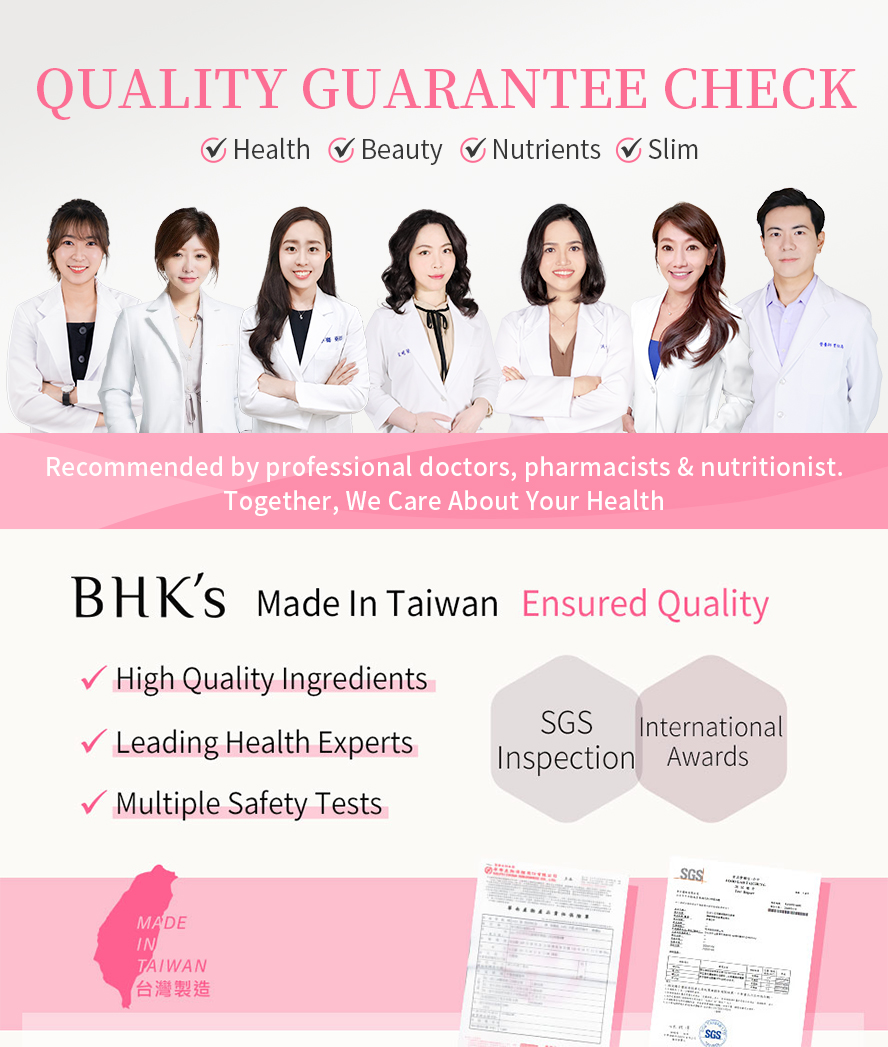 ---
BHK's Kids Multivitamin Chewable Tablets (Yogurt Flavor)【Kids Nutrition】
SGD $
38.79 ~ 77.59
SGD $
27.55 ~ 50.04