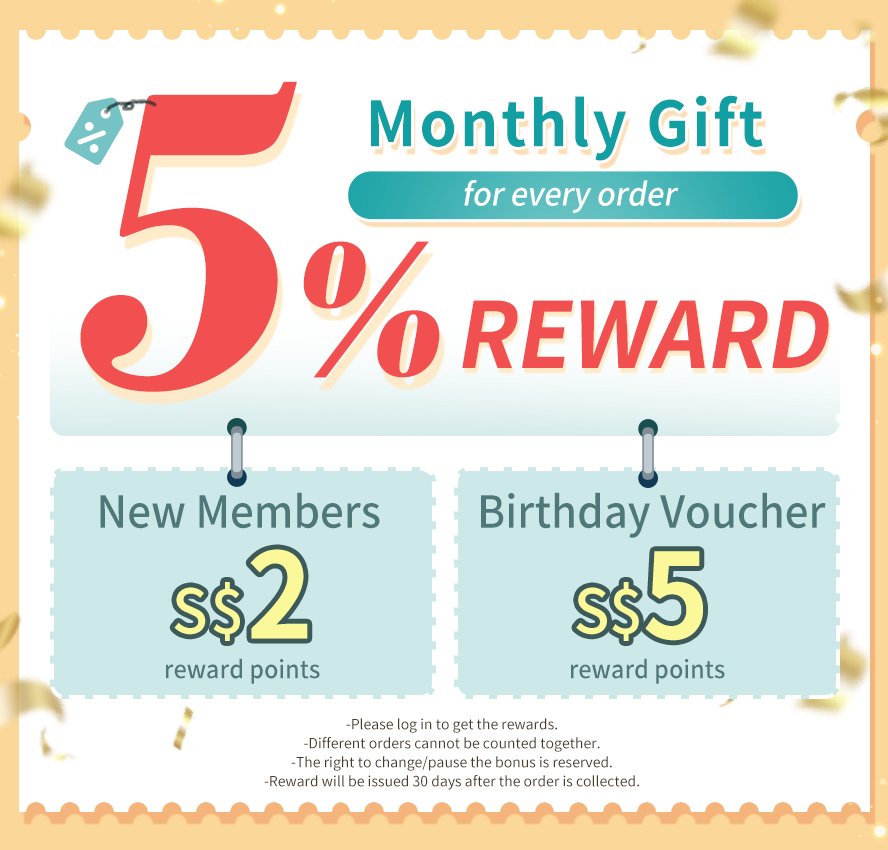 【Inside Out Regulation to Balance & Clarify Oily Scalp】
BHK's Olive Leaf Extract
Herbal purifying formula to regulate from inside out, clear heat & boost detox metabolism; Pure natural regulation without adding medicine.

BHK's Hair Tonic
All in 1 for oil-control & strengthen hair, nourishment to condition scalp & maintain oil-water balance; Cooling & comfortable feel effectively to soothe itchiness & odd odor.

The finest hair care with high customers satisfactions, effectively balance oily scalp & build refreshing healthy scalp. Recommended for long-term use to grow healthy hair.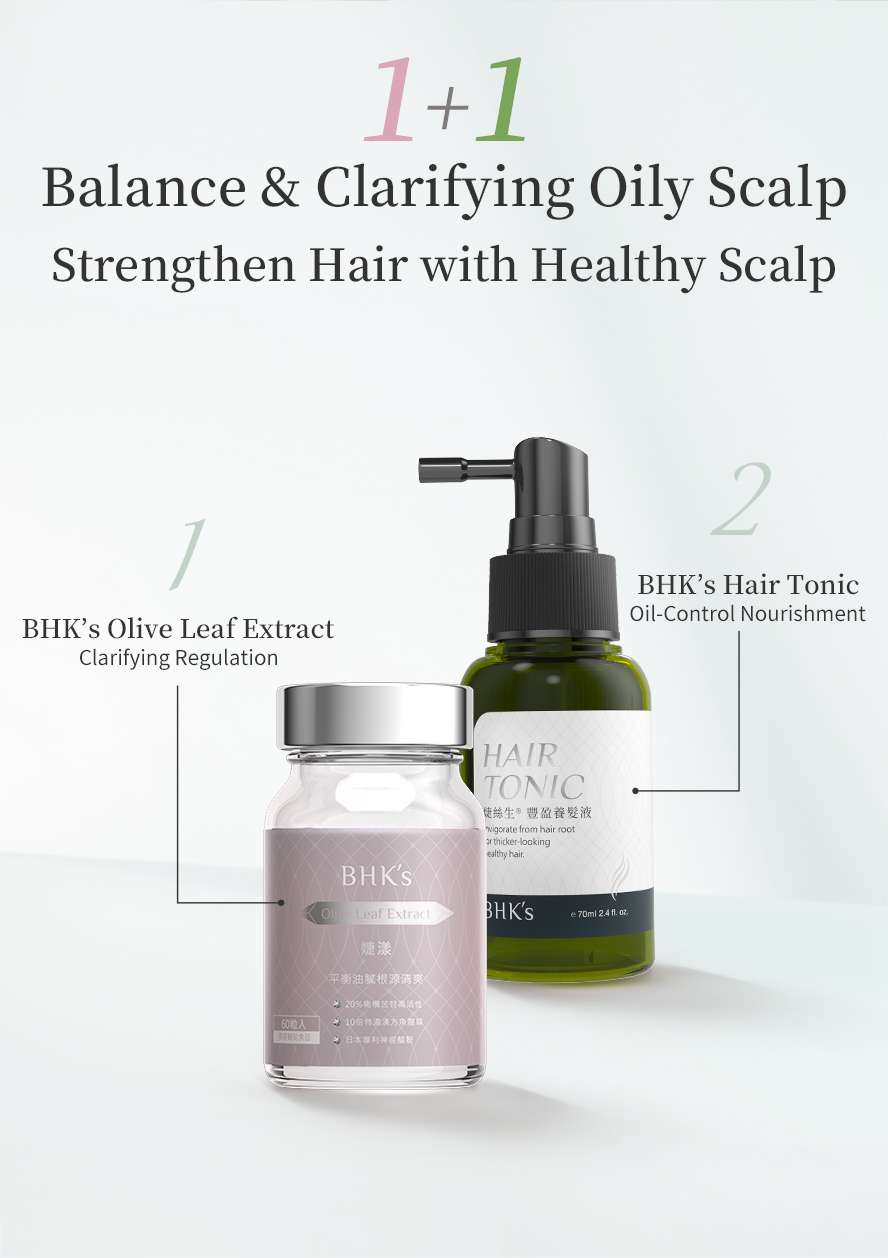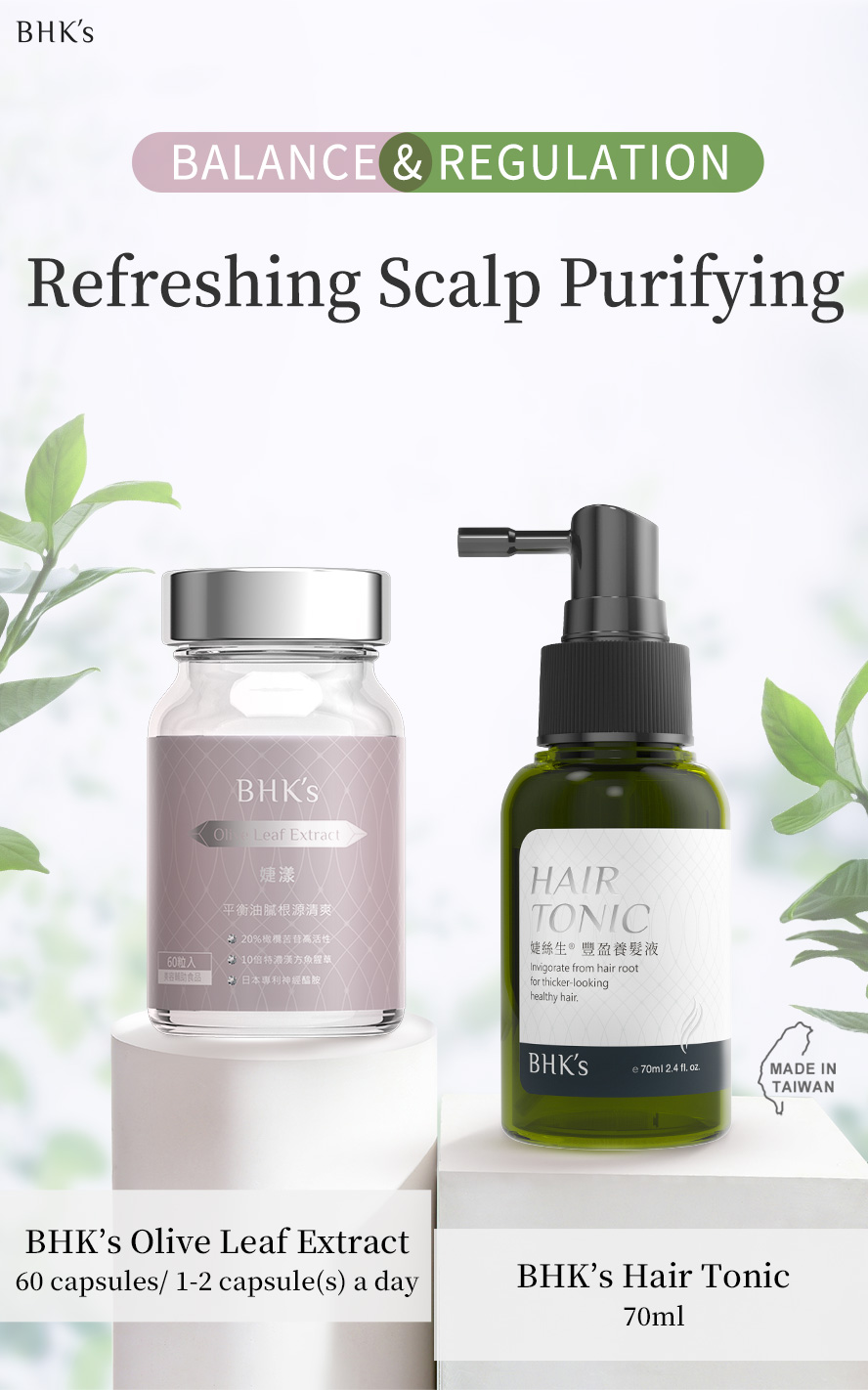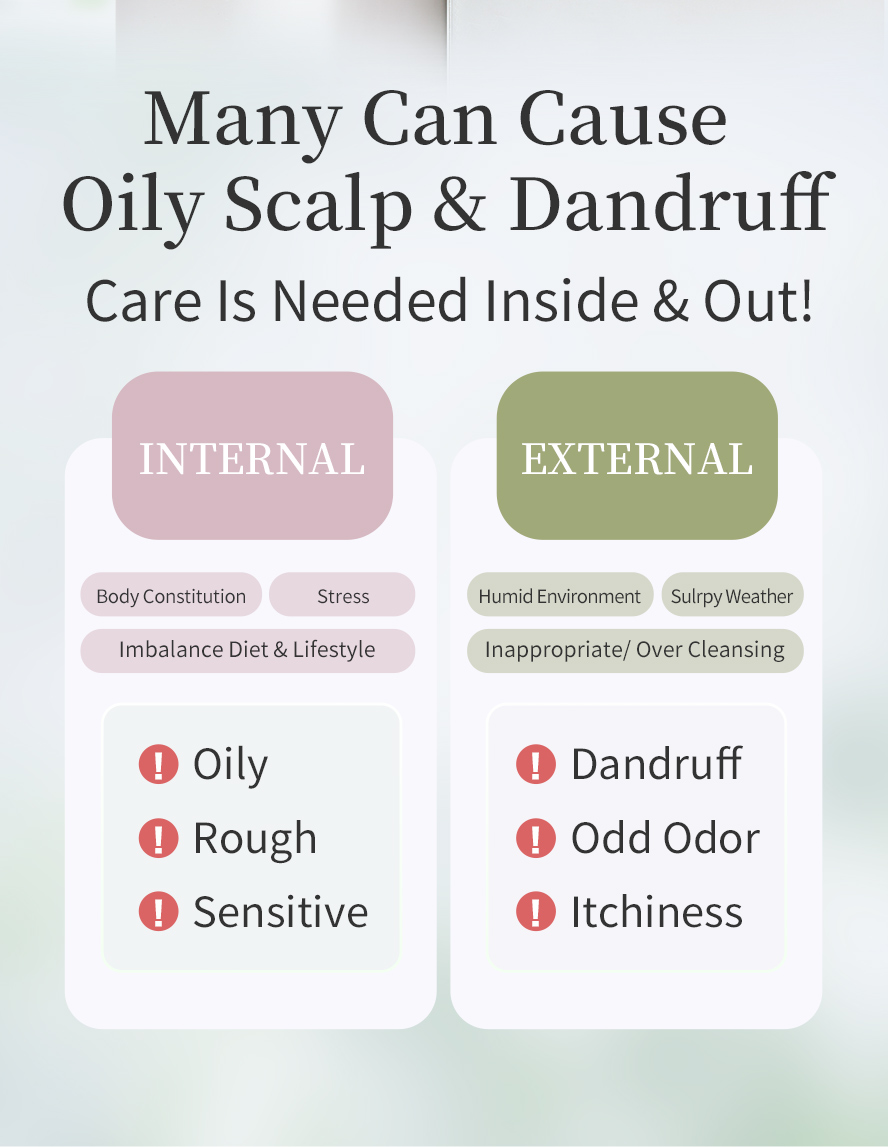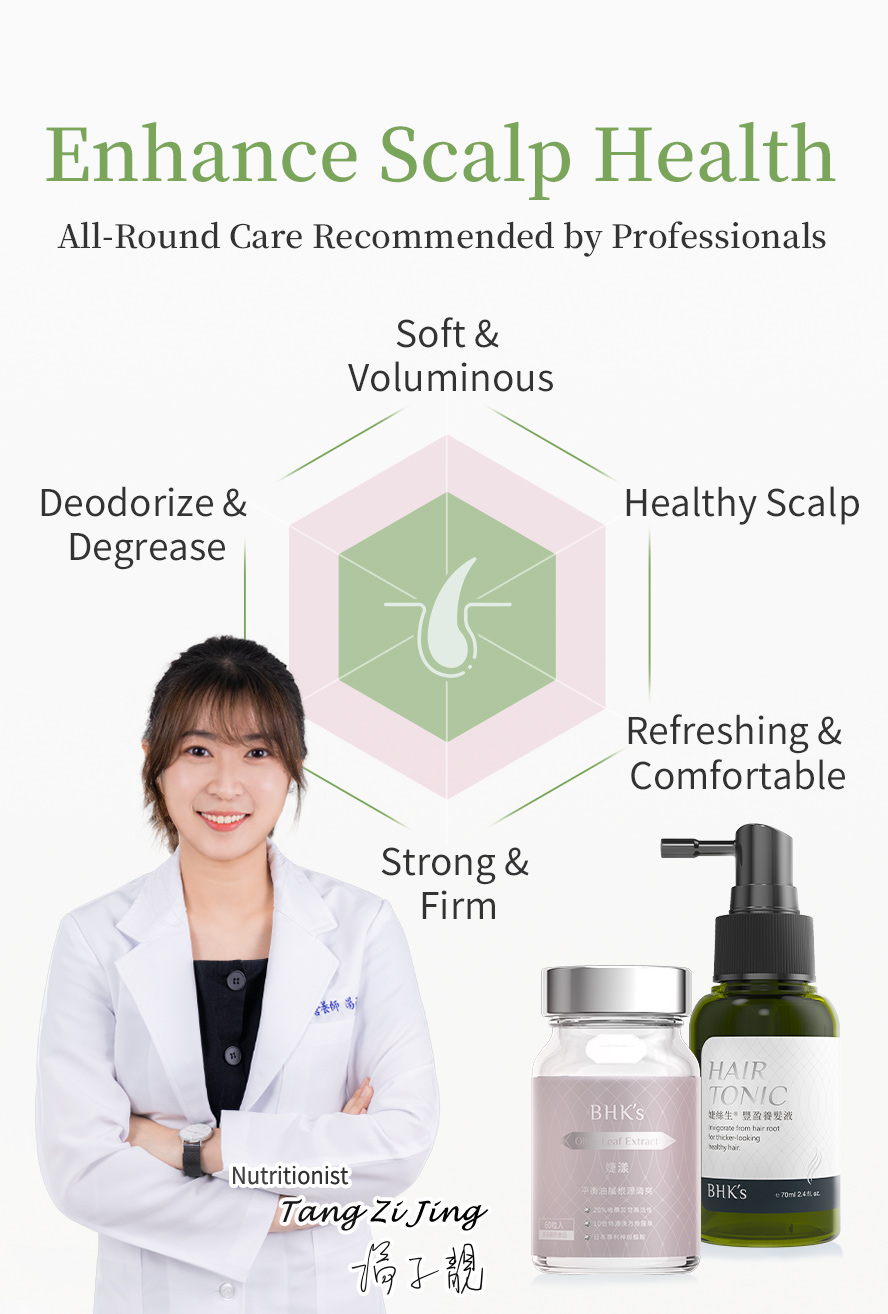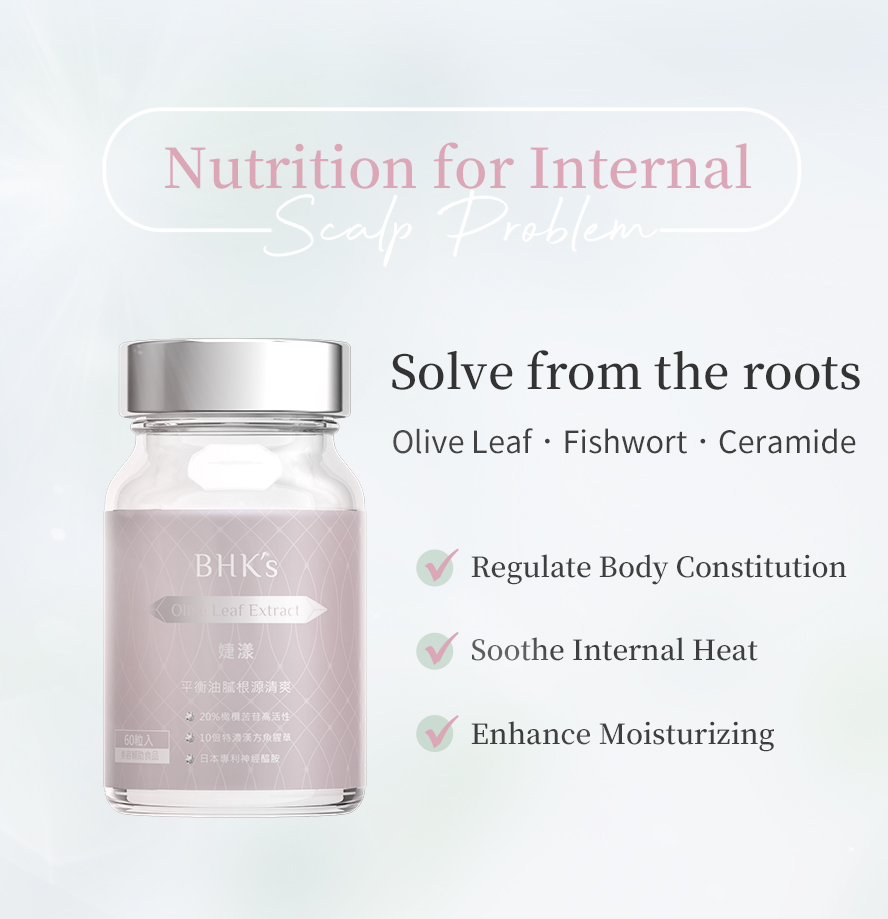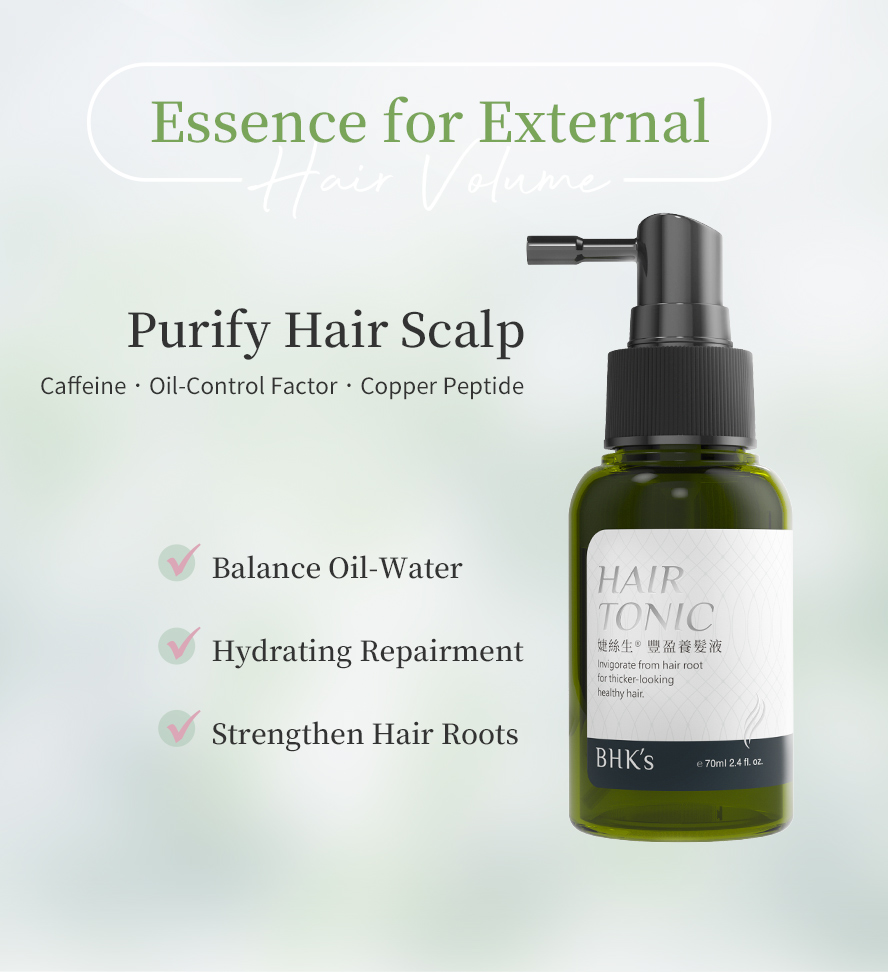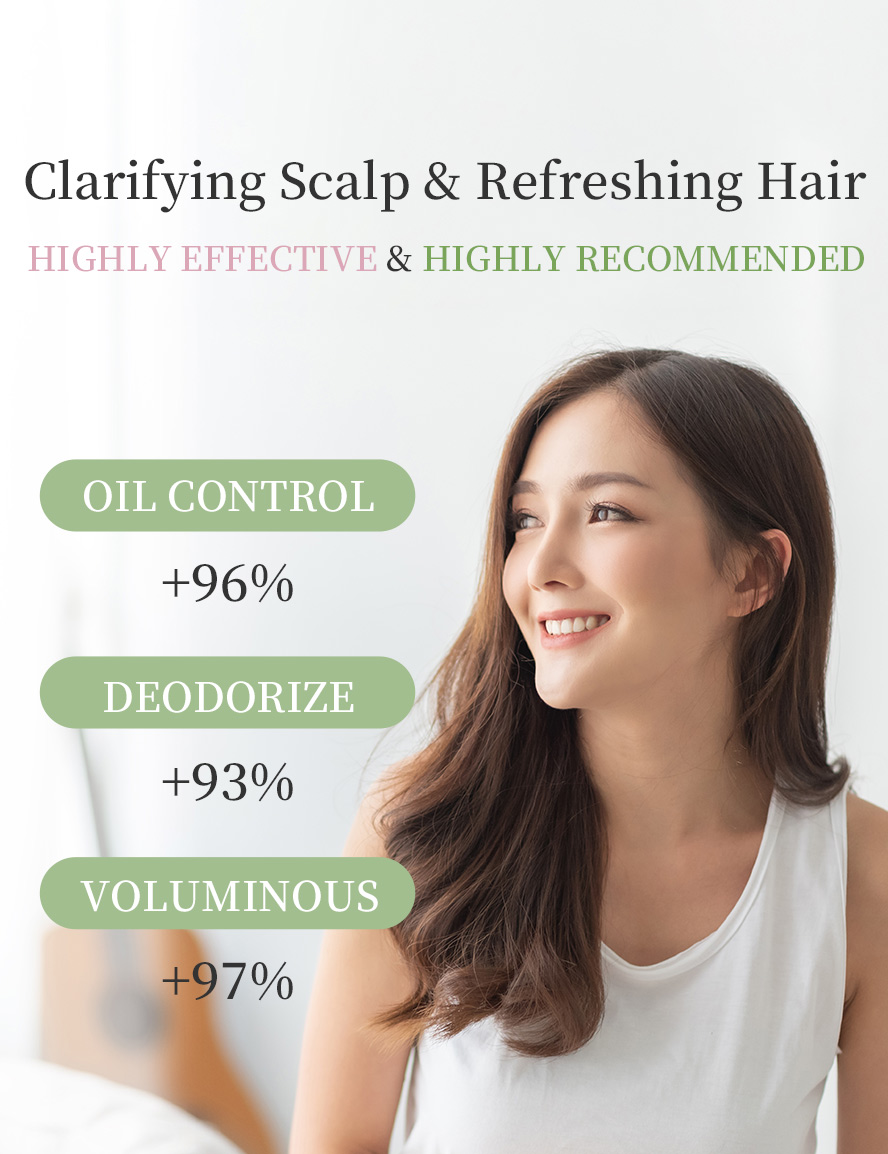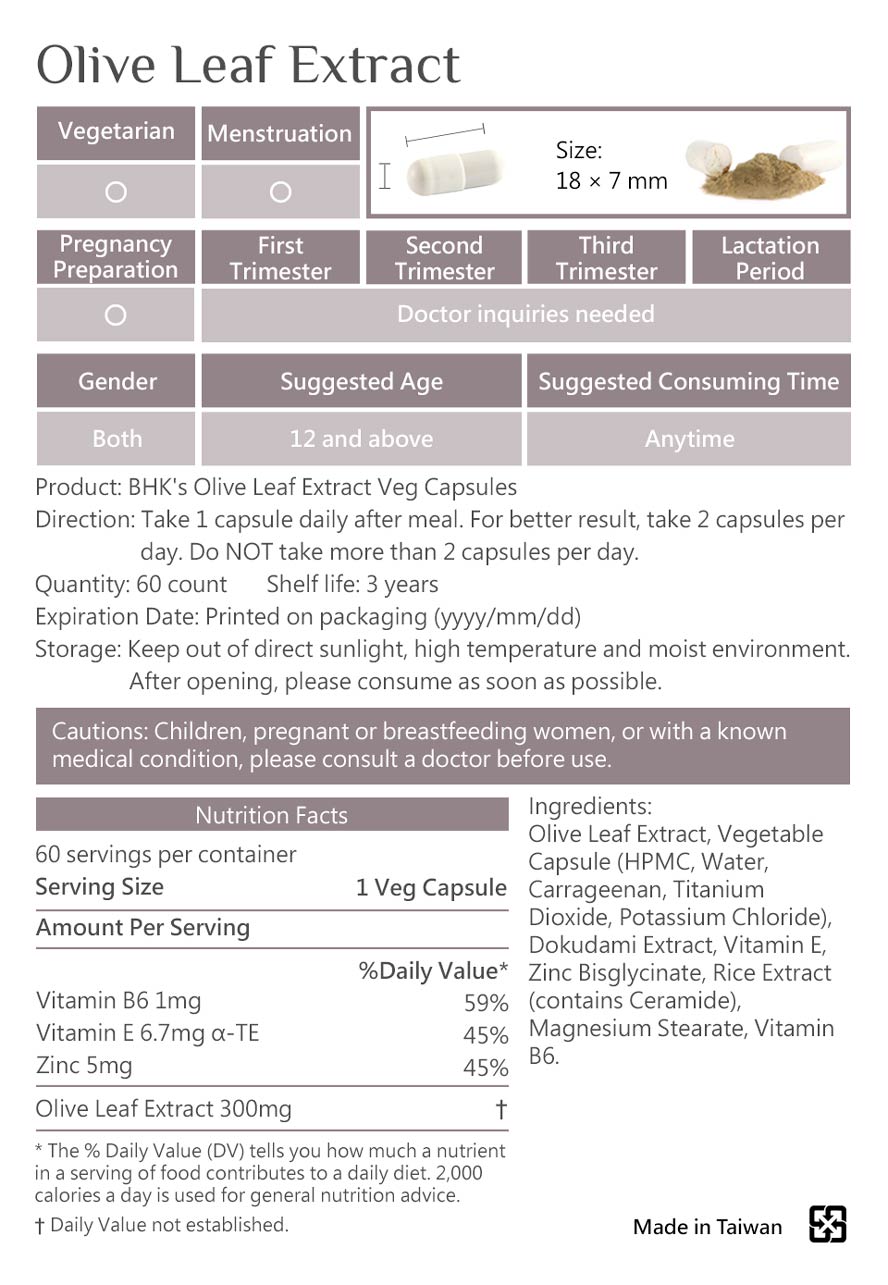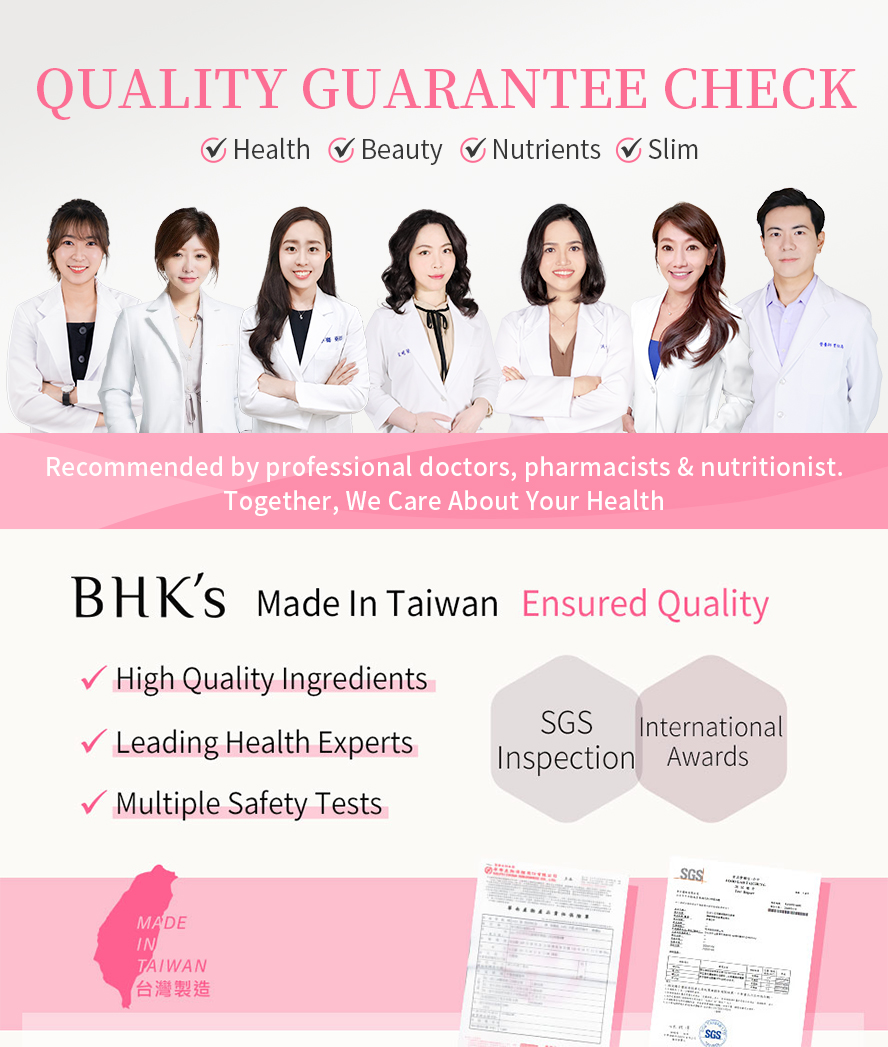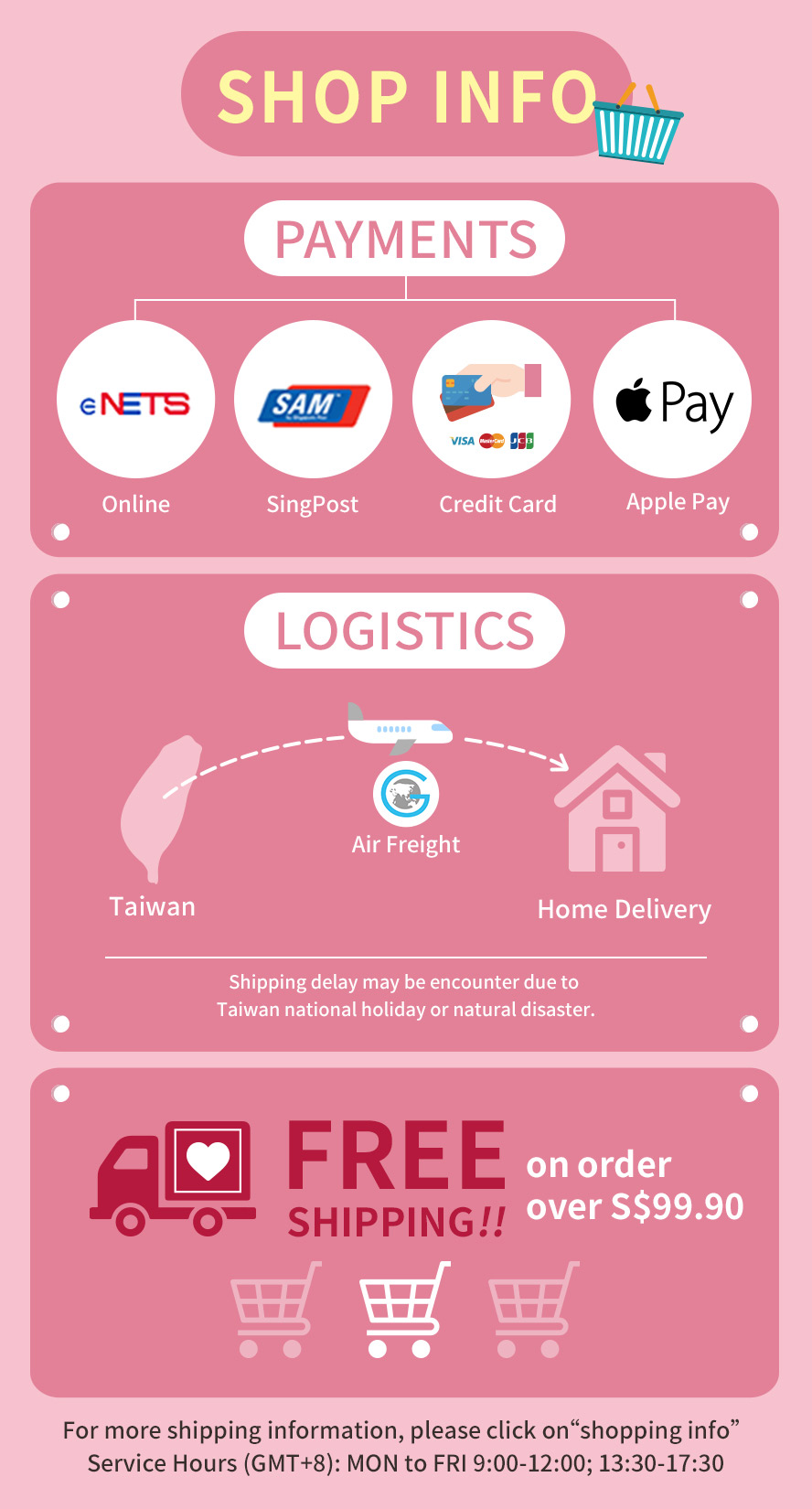 ---
BHK's Olive Leaf Extract Veg Capsules (60 capsules/bottle) + Hair Tonic (70ml/bottle)