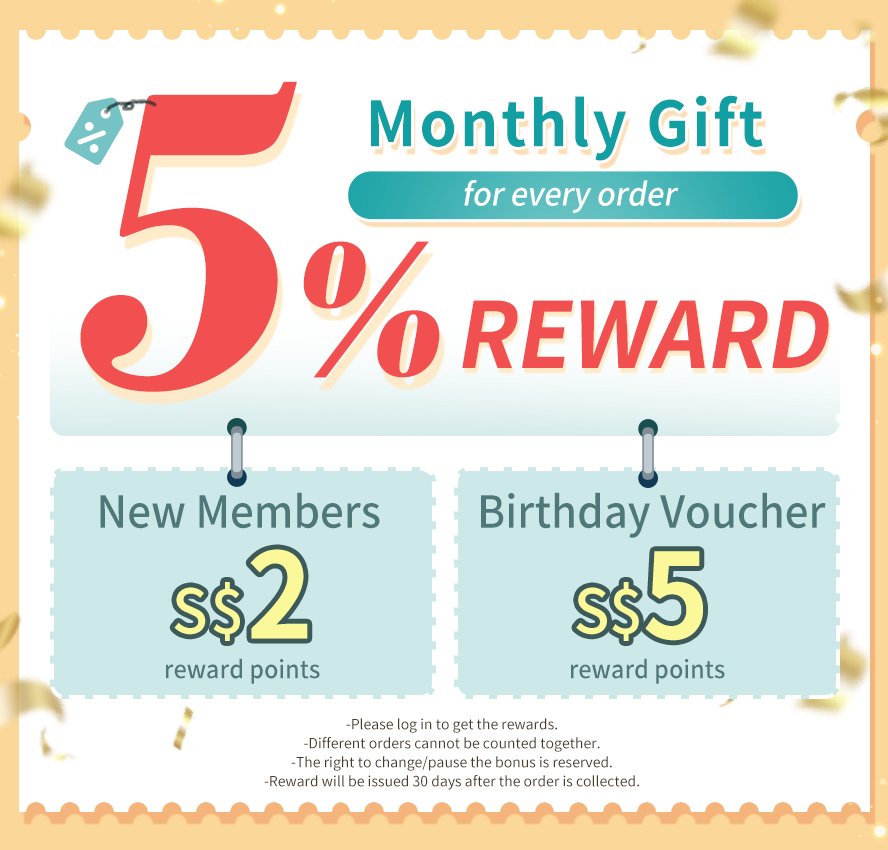 About BHK's Calcium + Vitamin D3 Effervescent Tablets (Lemon Flavor)
【High Efficient of Calcium Supply to Strengthen Bone】
BENEFITS
*Help to maintain the healthy growth of bone and teeth.


*Promote healthy contraction of muscle and heart and the sensibility of nerve system.




*Soothe stress & help for good sleep.




*Regulate body function.




*Maintain healthy body.
SPECIALTIES


*Originally imported from Germany, highest quality standard & recognized internationally.




*500mg high content of Calcium,  satisfied daily calcium need.




*Added Vitamin D to increase the absorption of calcium.




*No preservatives added, low calories with no health burden.
Efficient supply of essential minerals for human body health, smooth with lacto-free, your perfect daily calcium supply choice!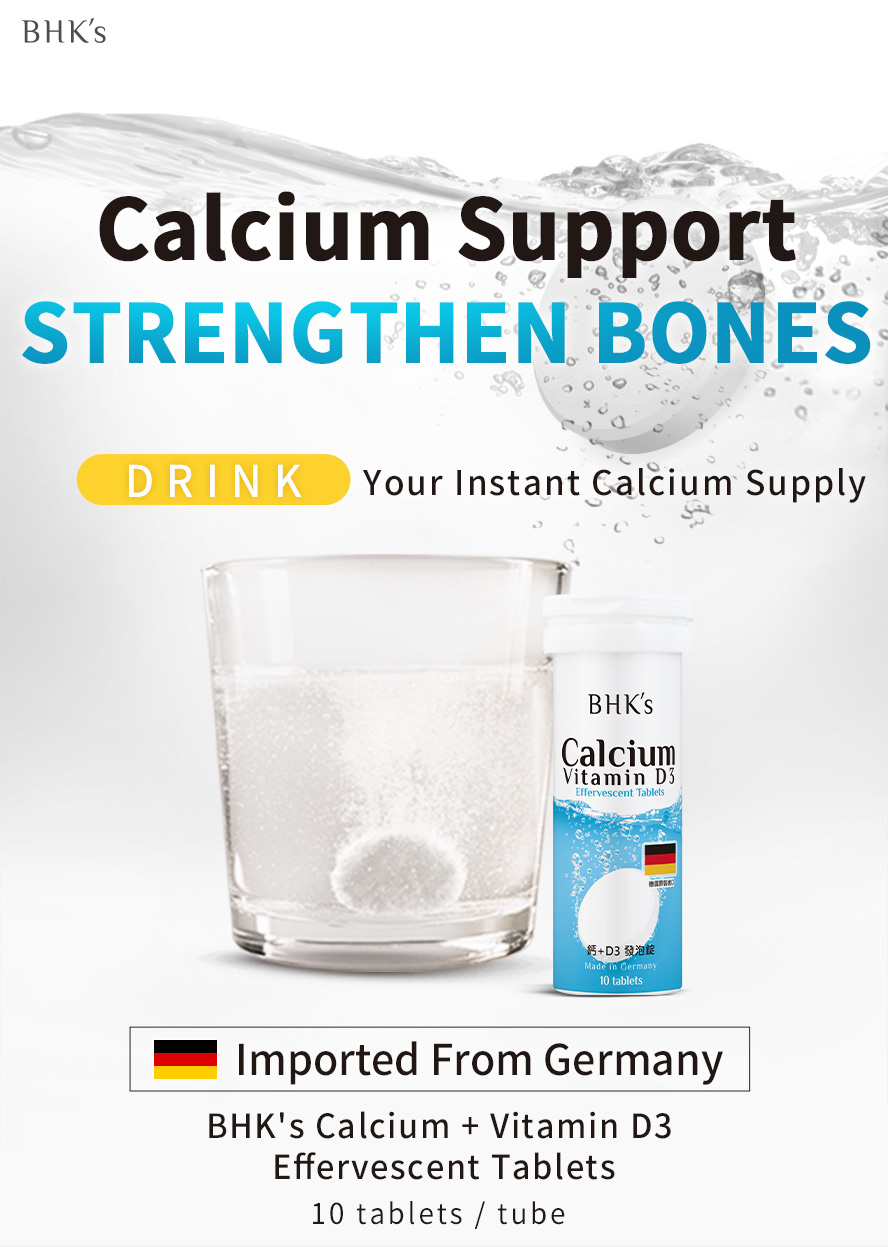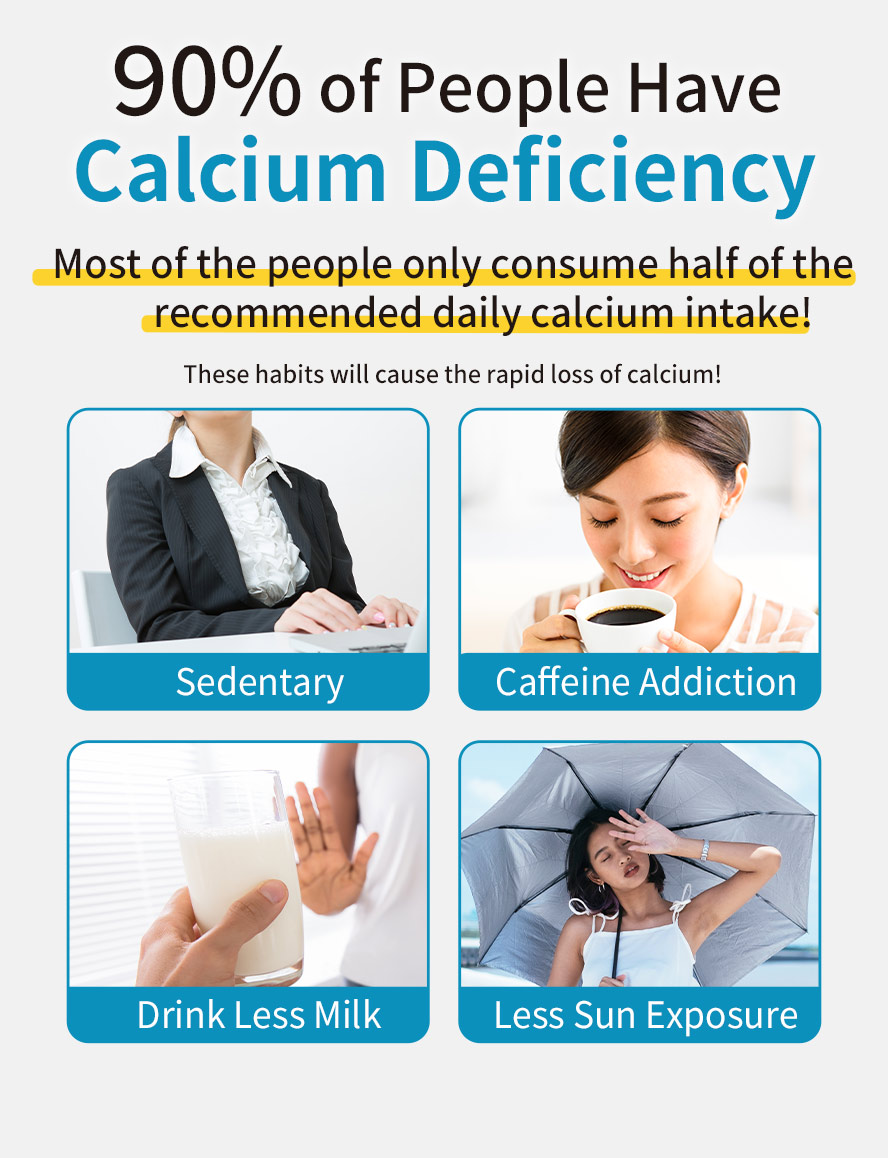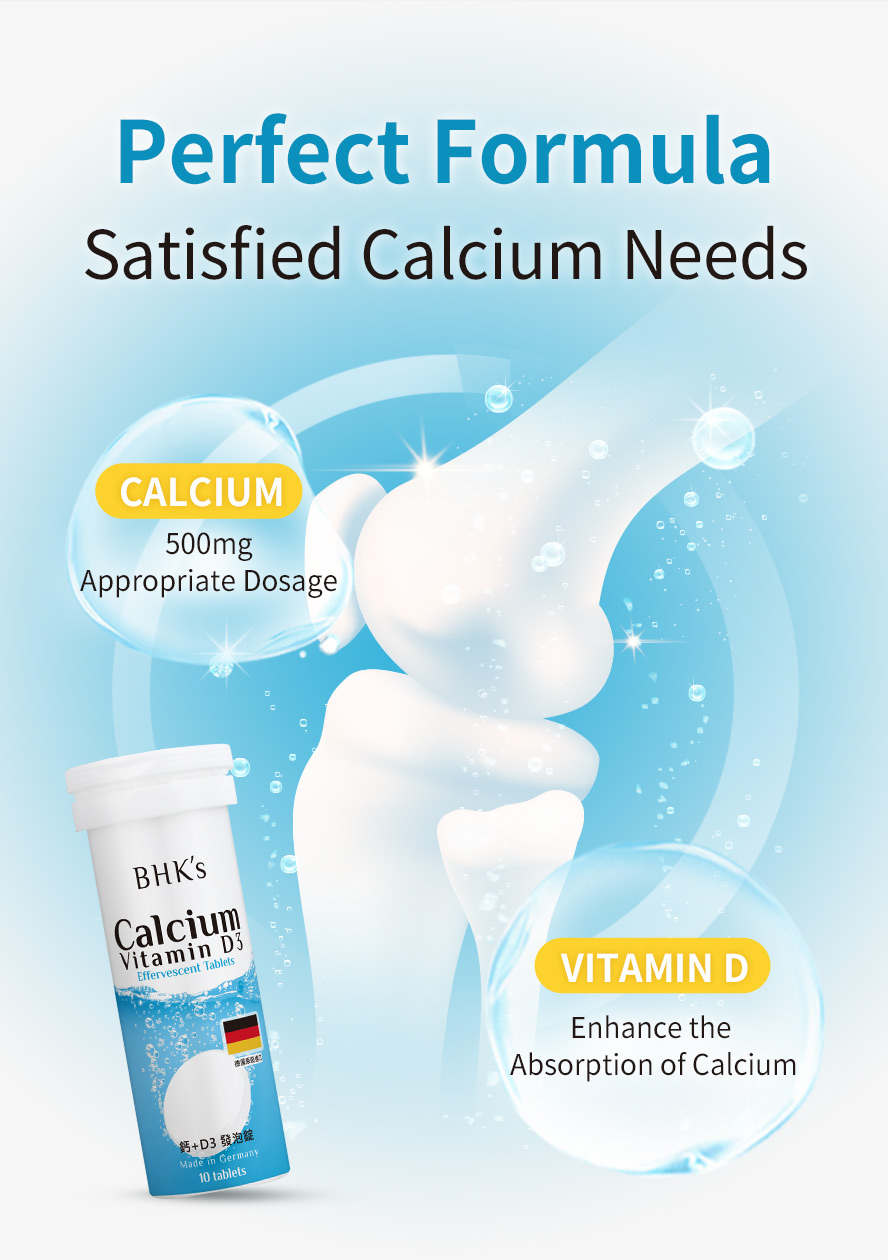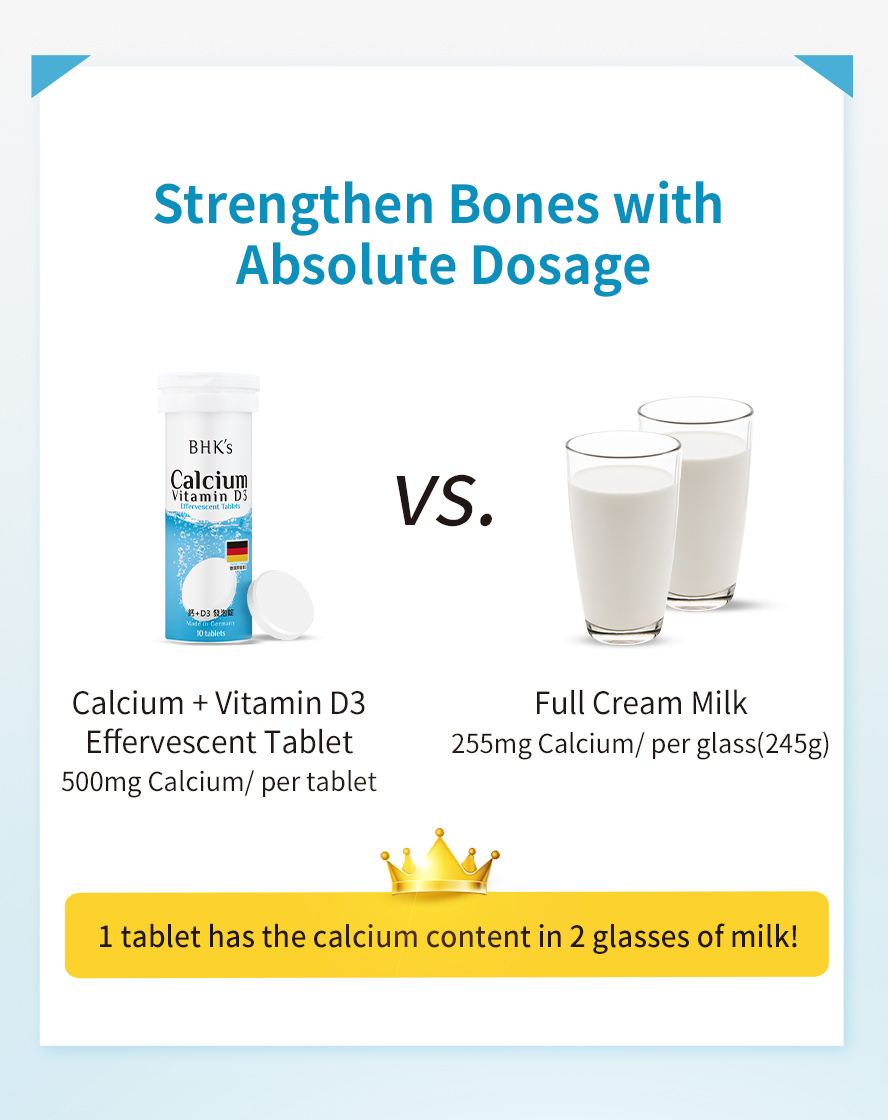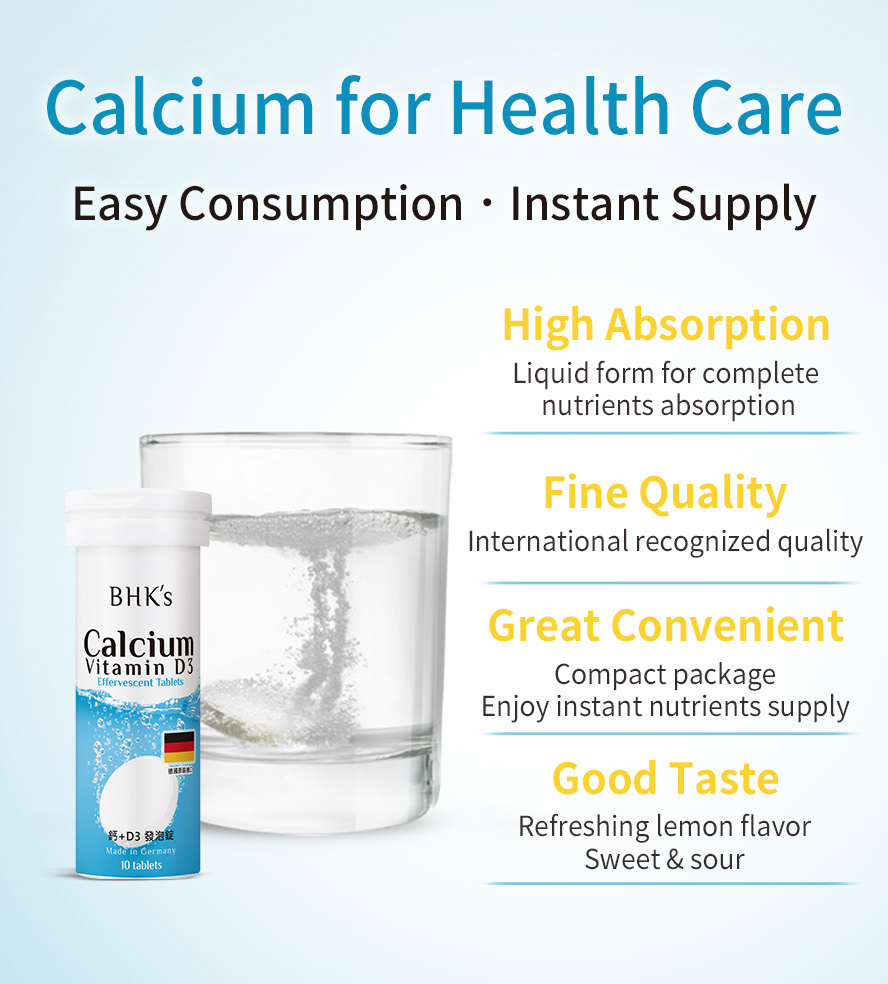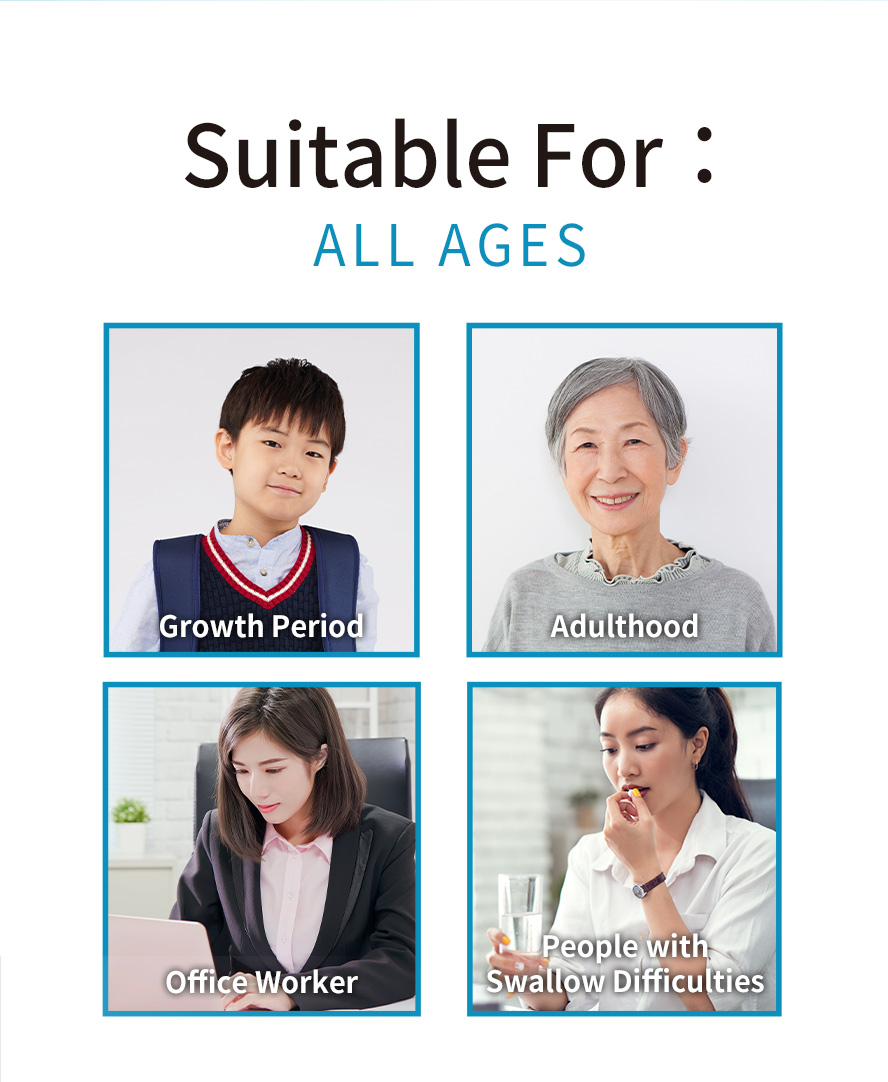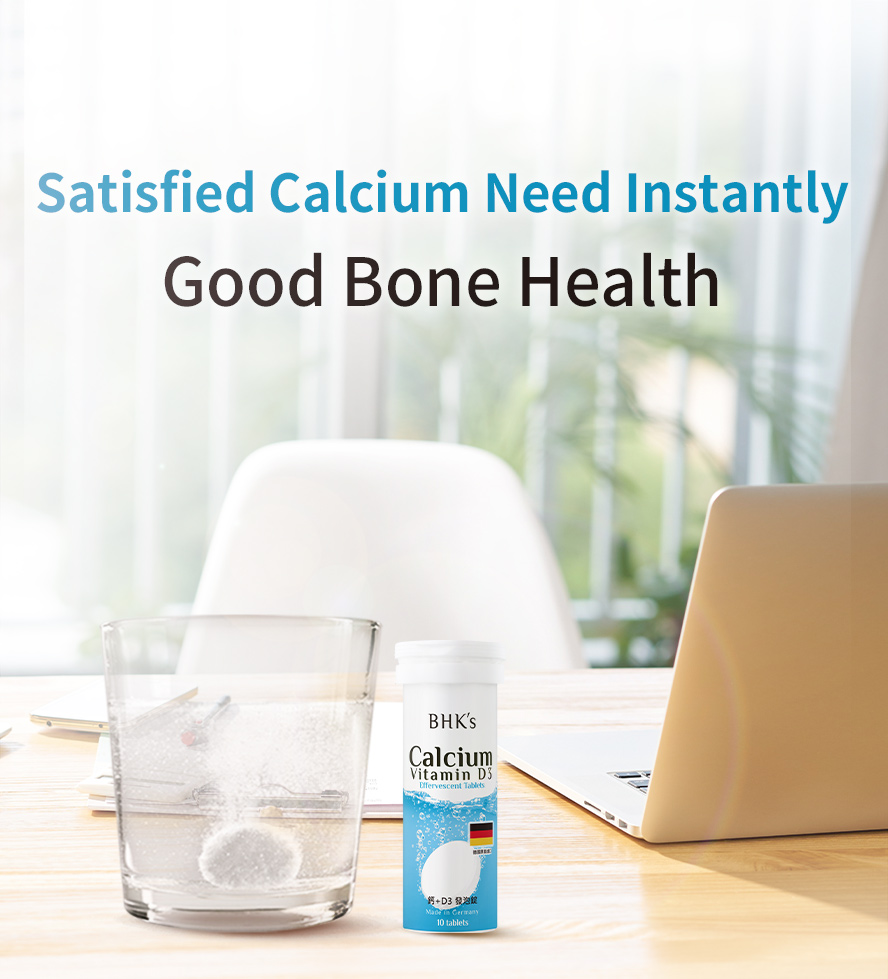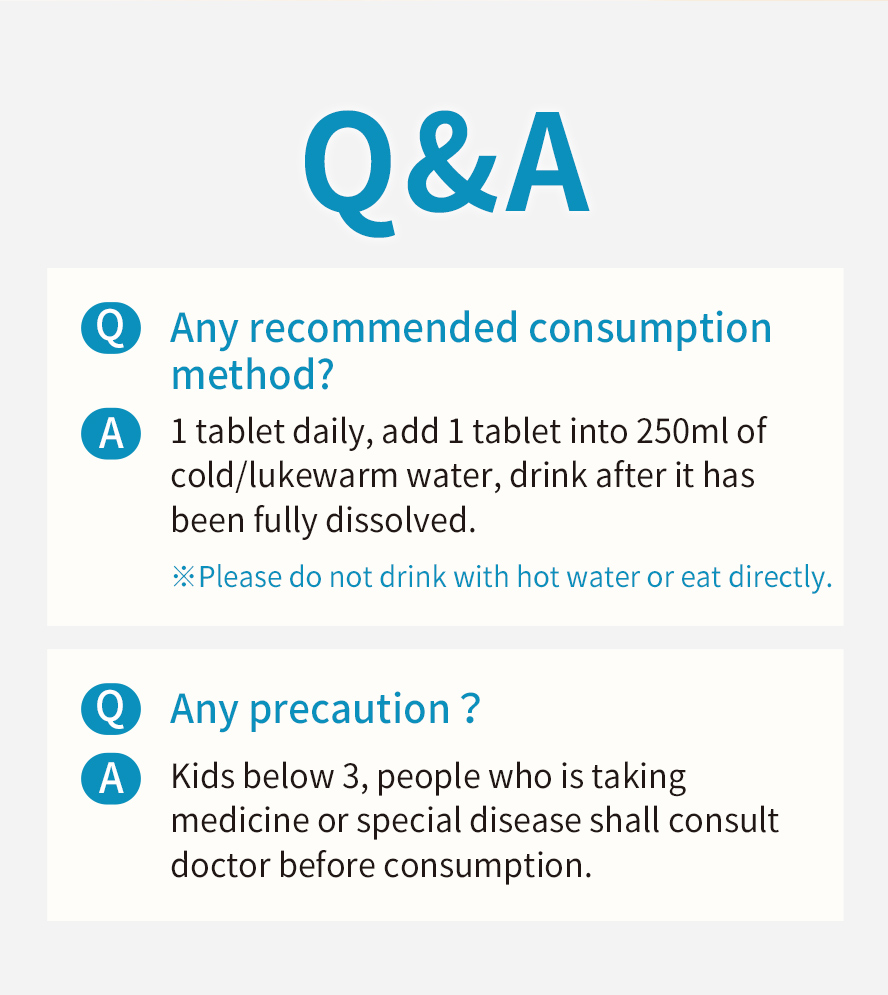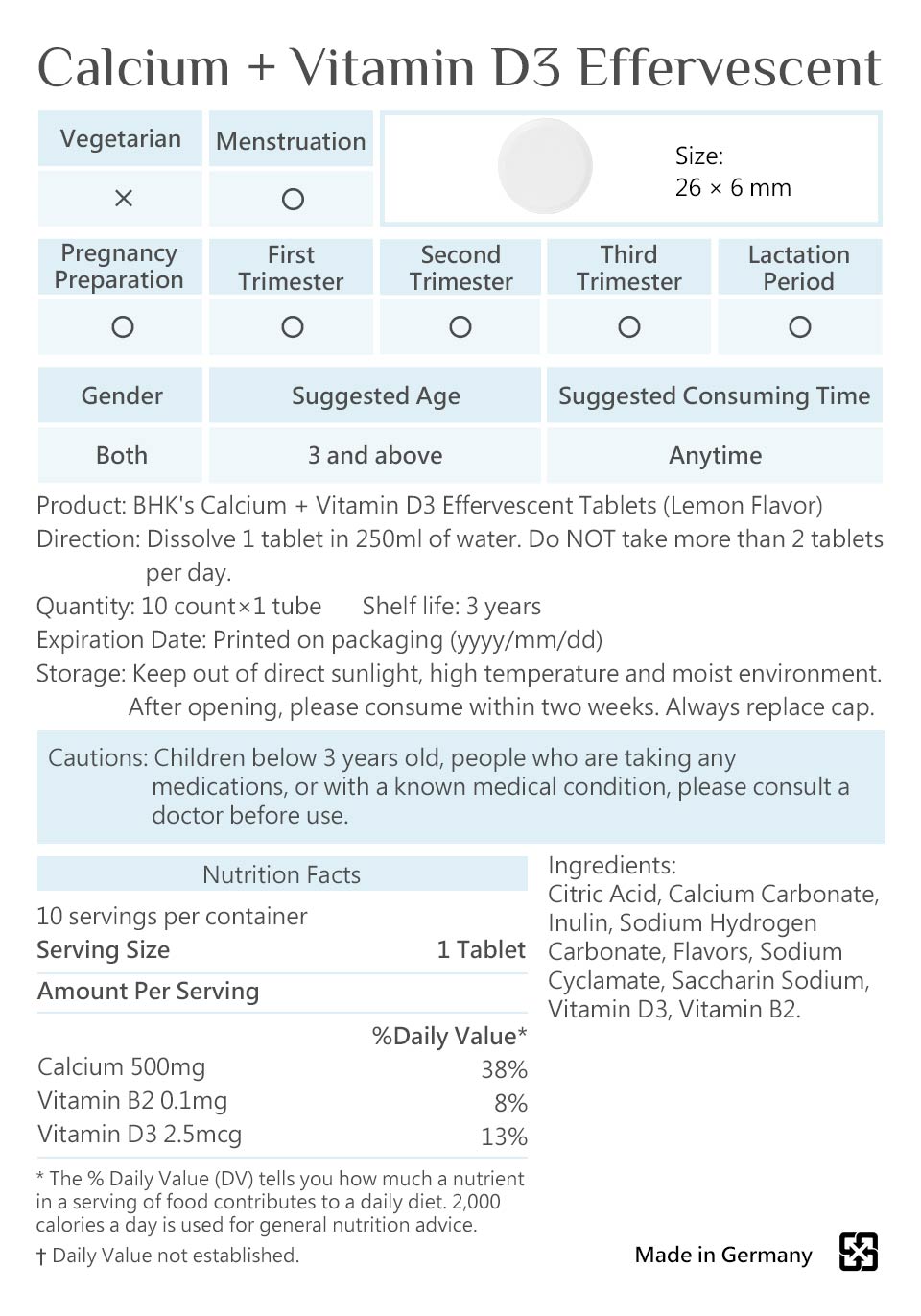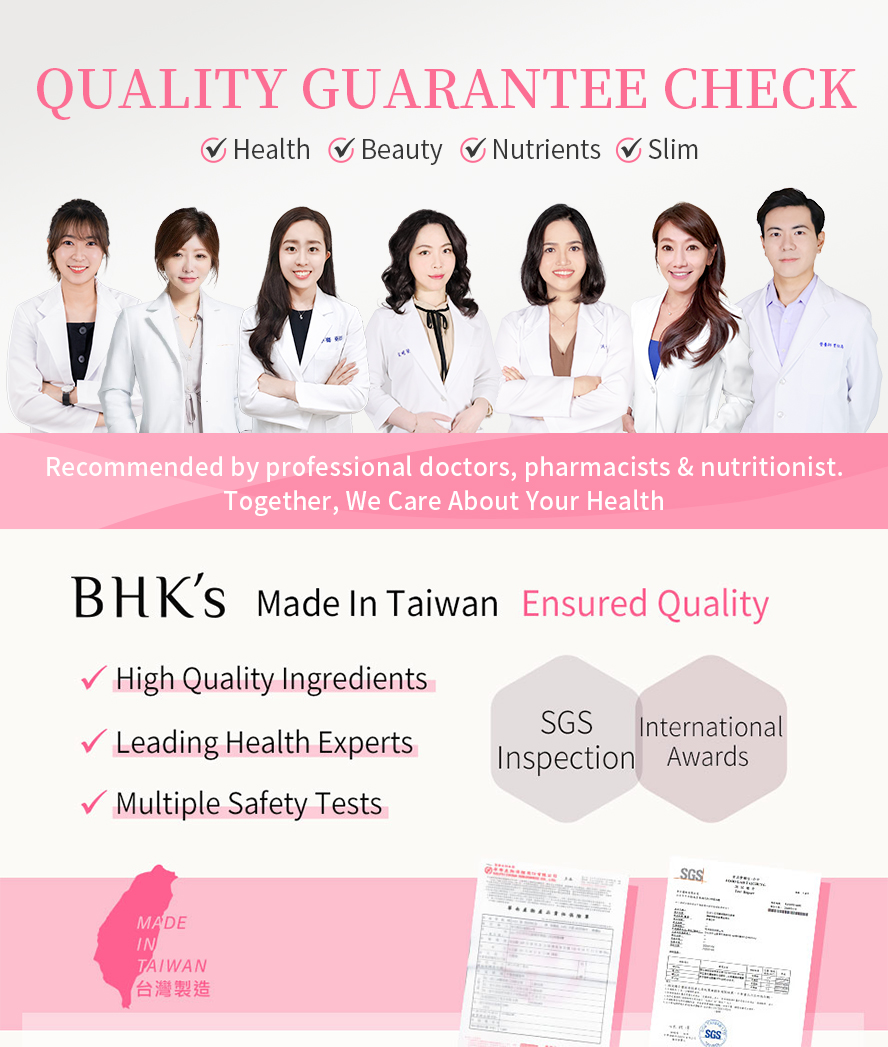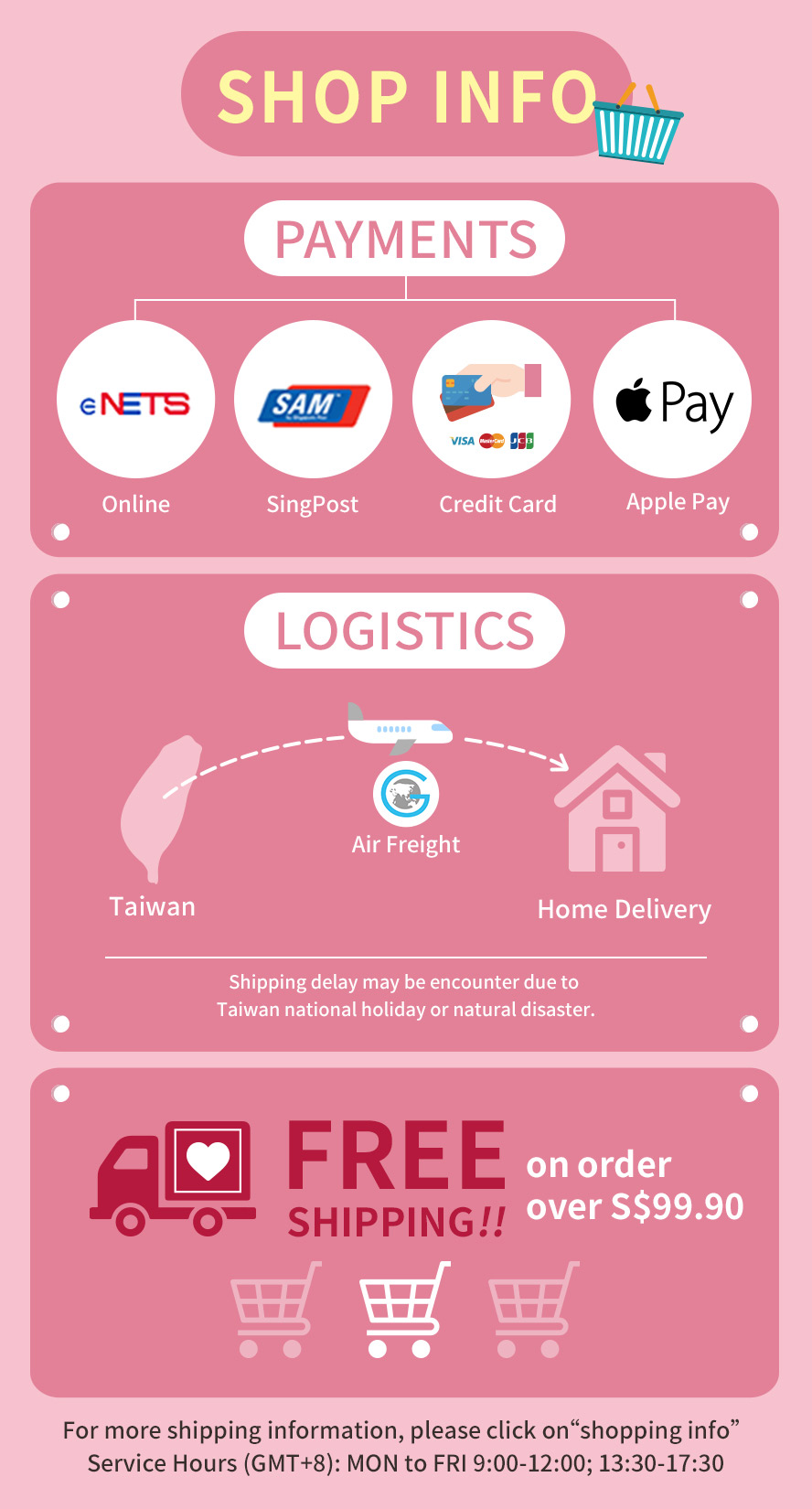 ---
BHK's Calcium + Vitamin D3 Effervescent Tablets (Lemon Flavor) (10 tablets/tube)
SGD $
11.19 ~ 38.79
SGD $
9.50 ~ 21.93