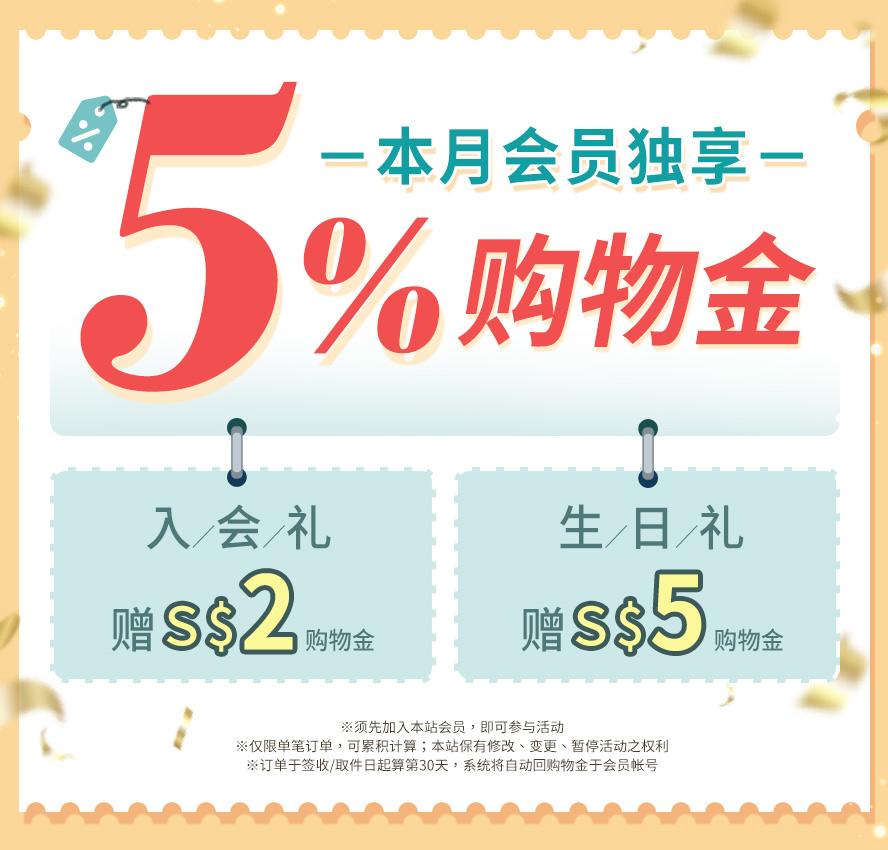 【Have Both Intelligence & Protection!】
Kids DHA Fish Oil
Extracted from deep sea fish, rich in Omega-3 fatty acid; Supply the nutrition need for intelligence development!
Kids Vitamin C
Uses PureWay-C™ complex vitamin C, added with patented elderberry and zinc. Recognized by researches, suitable on children's daily nutrition supply for immunity boost.
The essential supplements for children of school age, better study ability, better vitality and better immunity protection!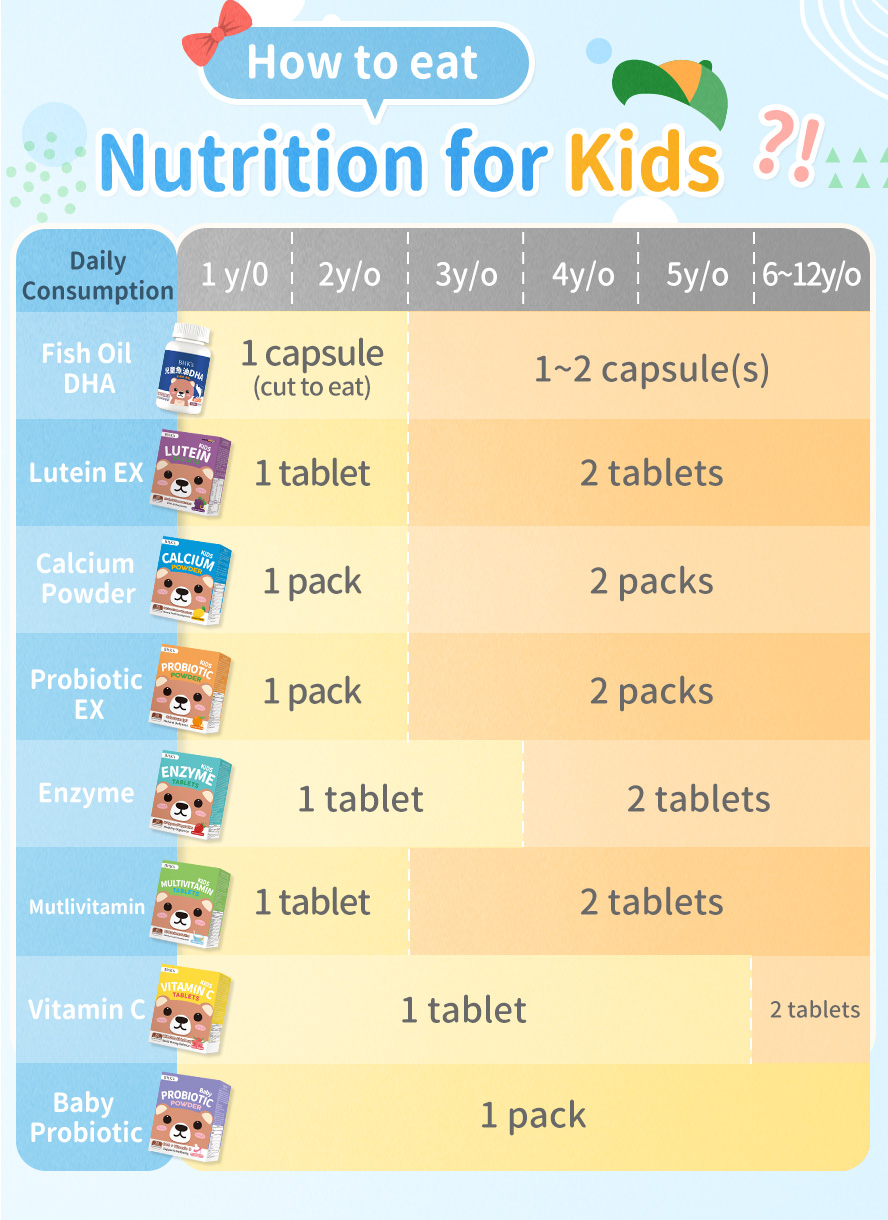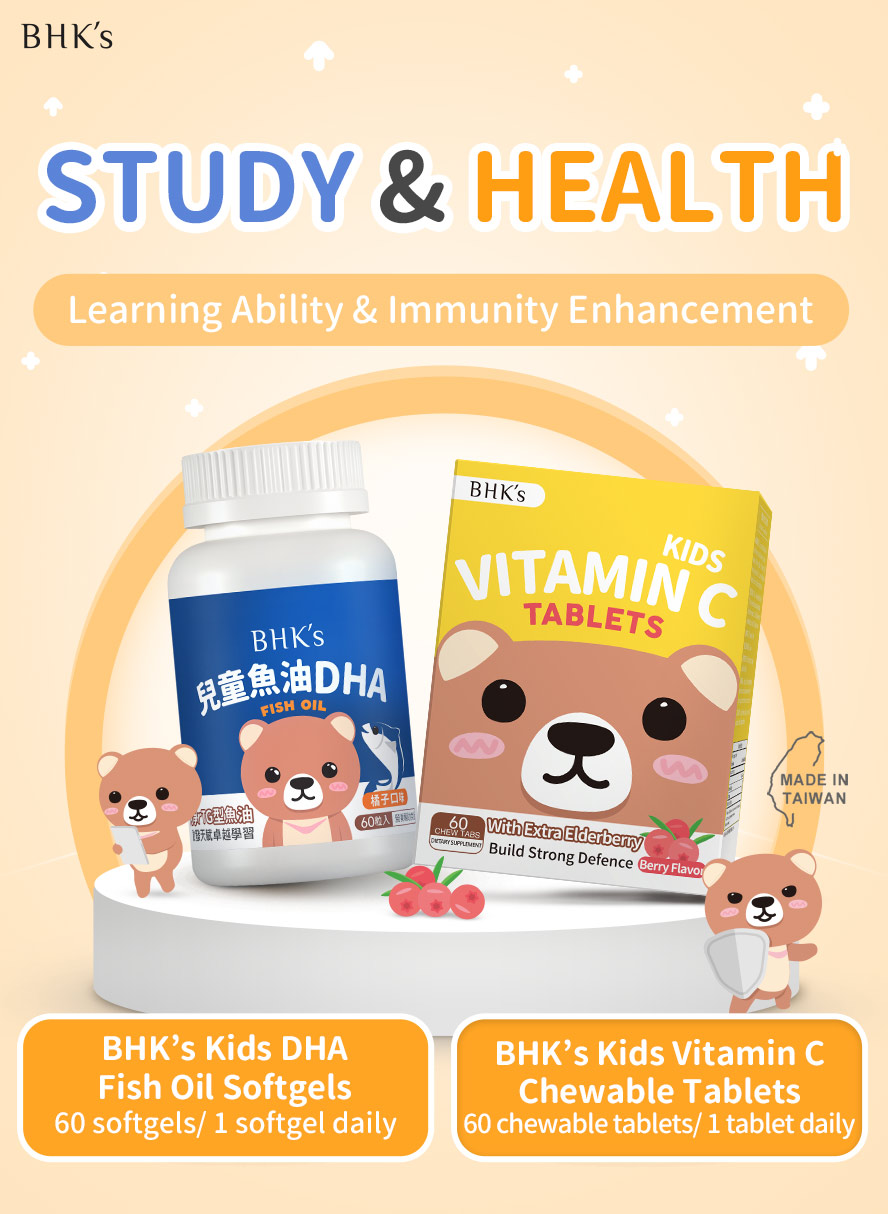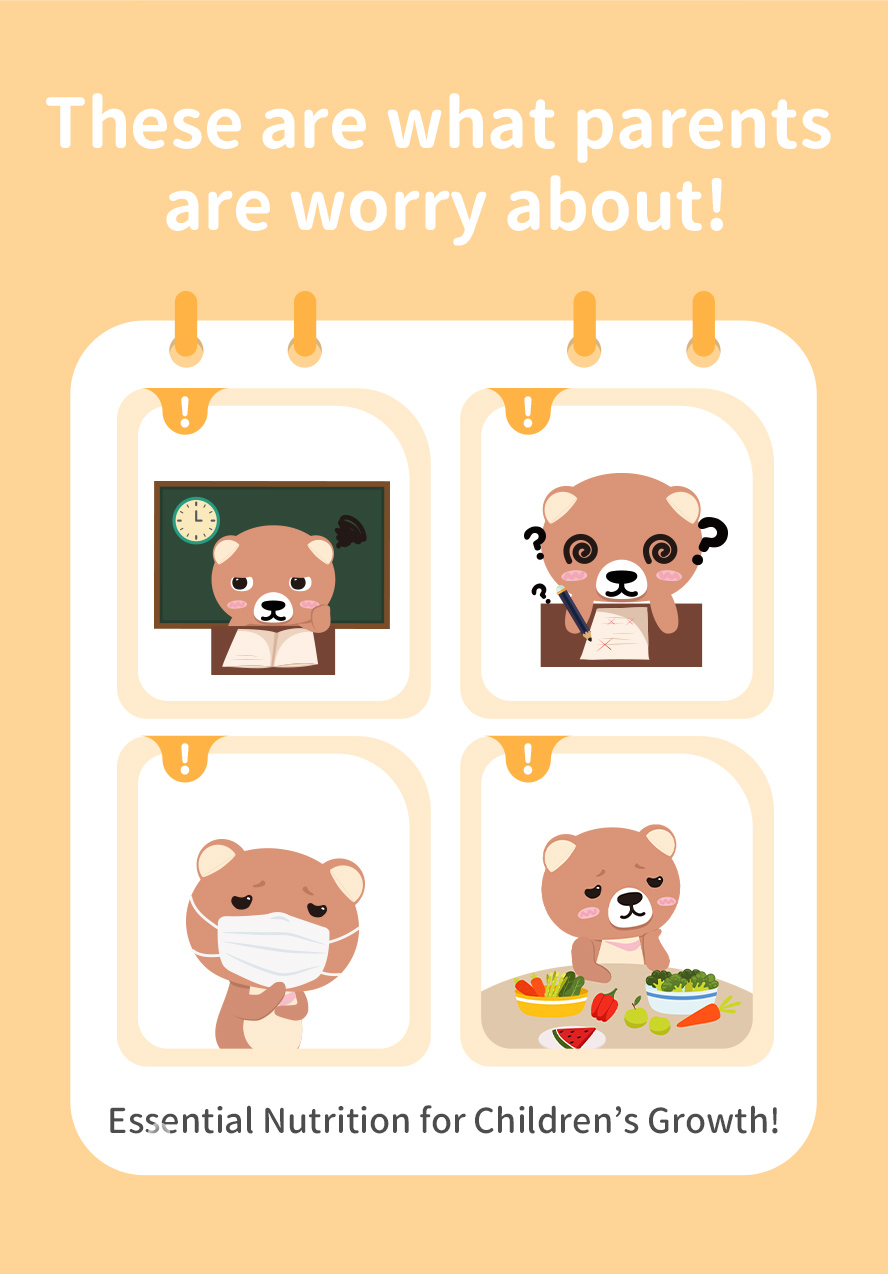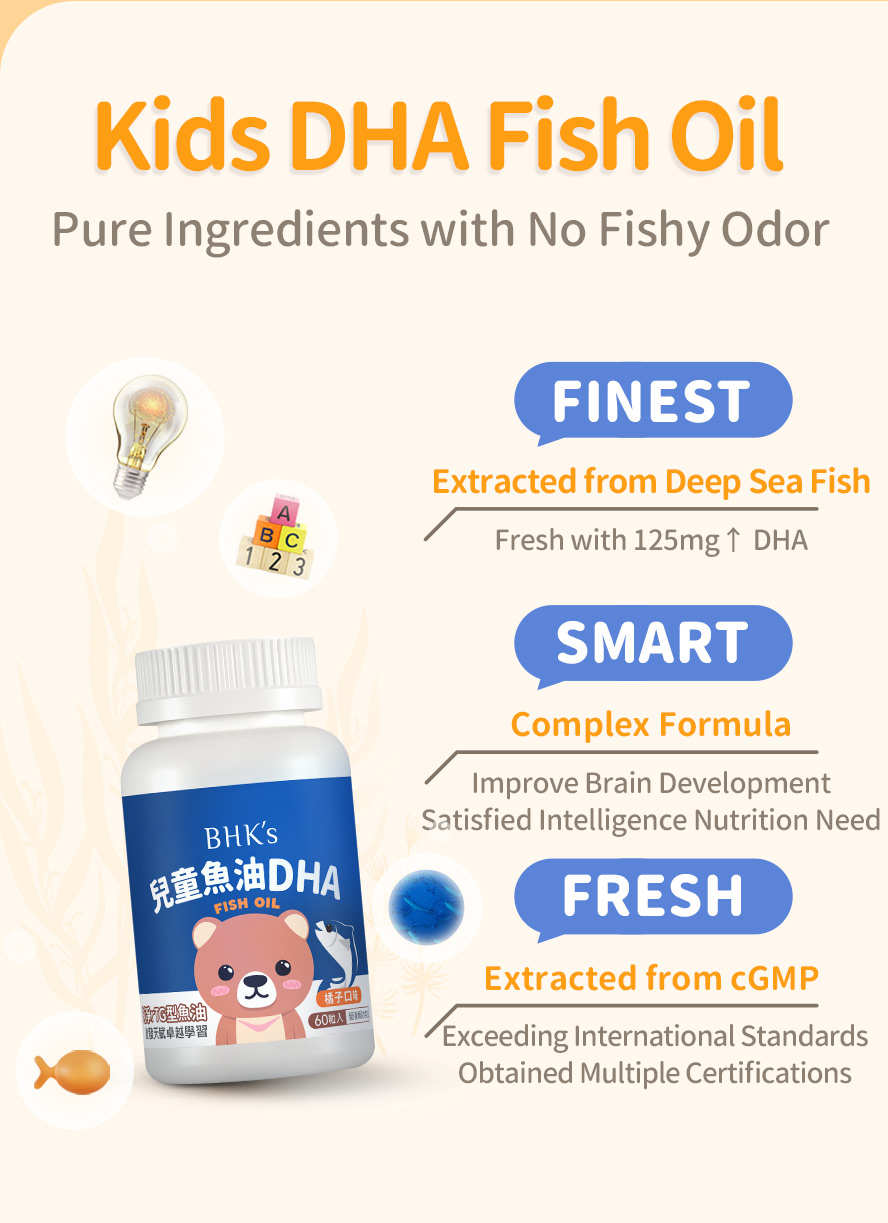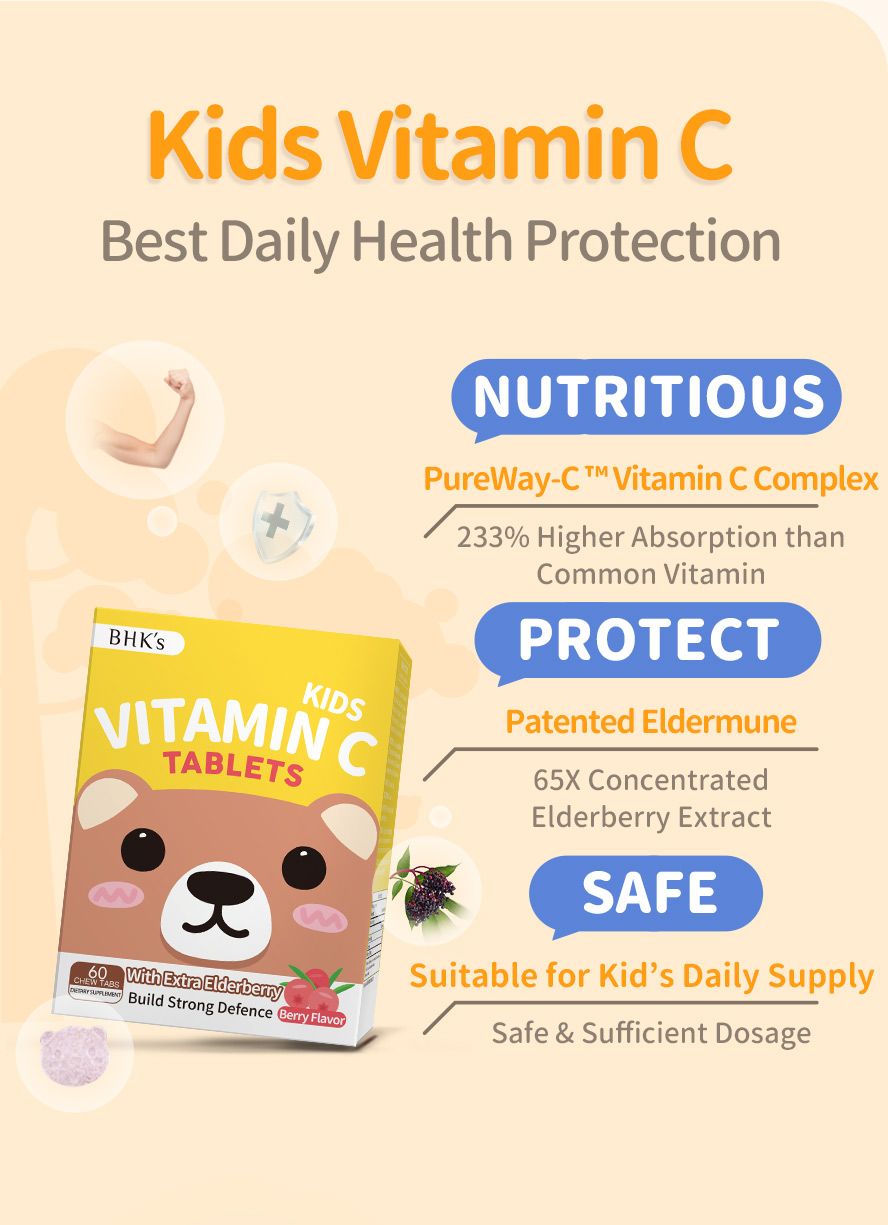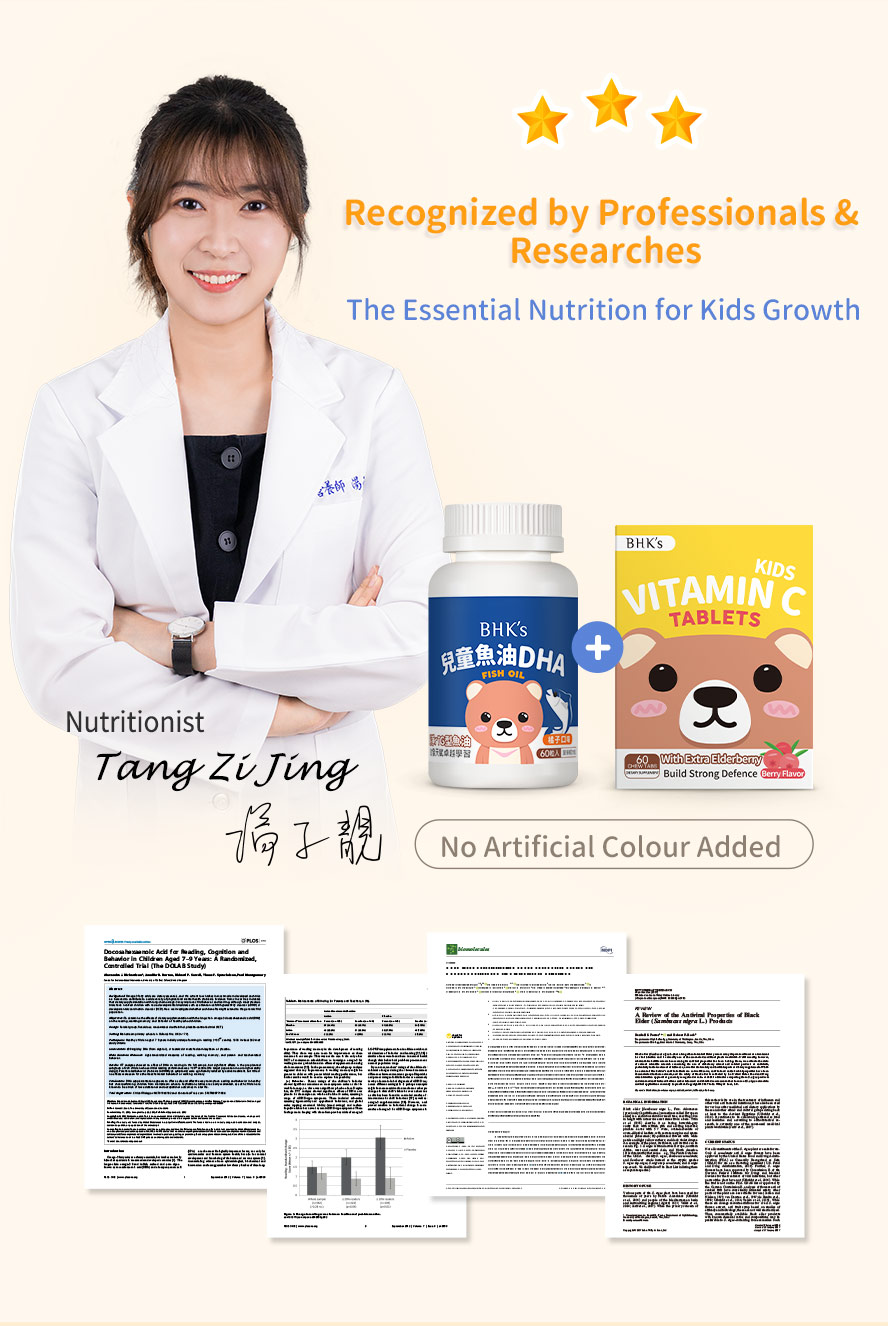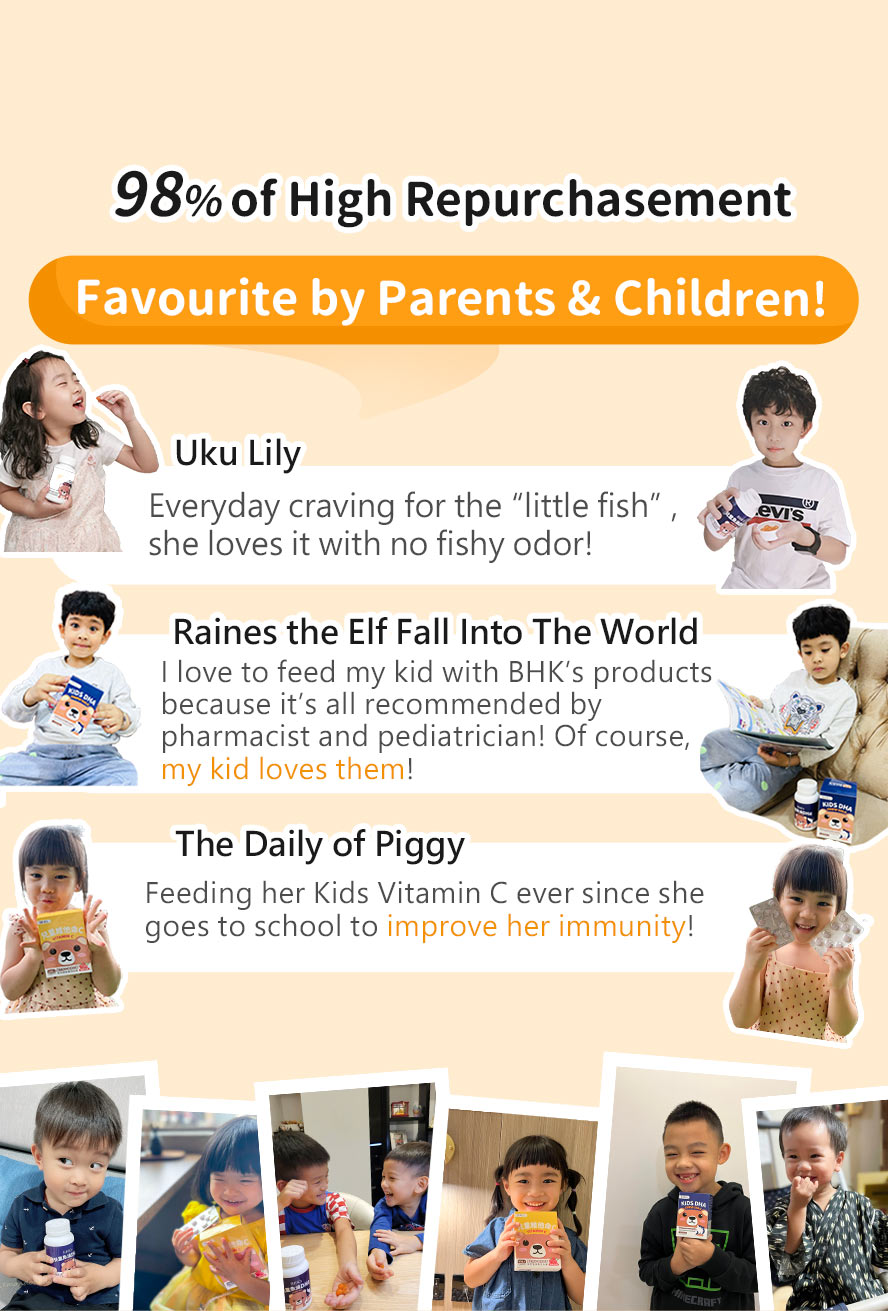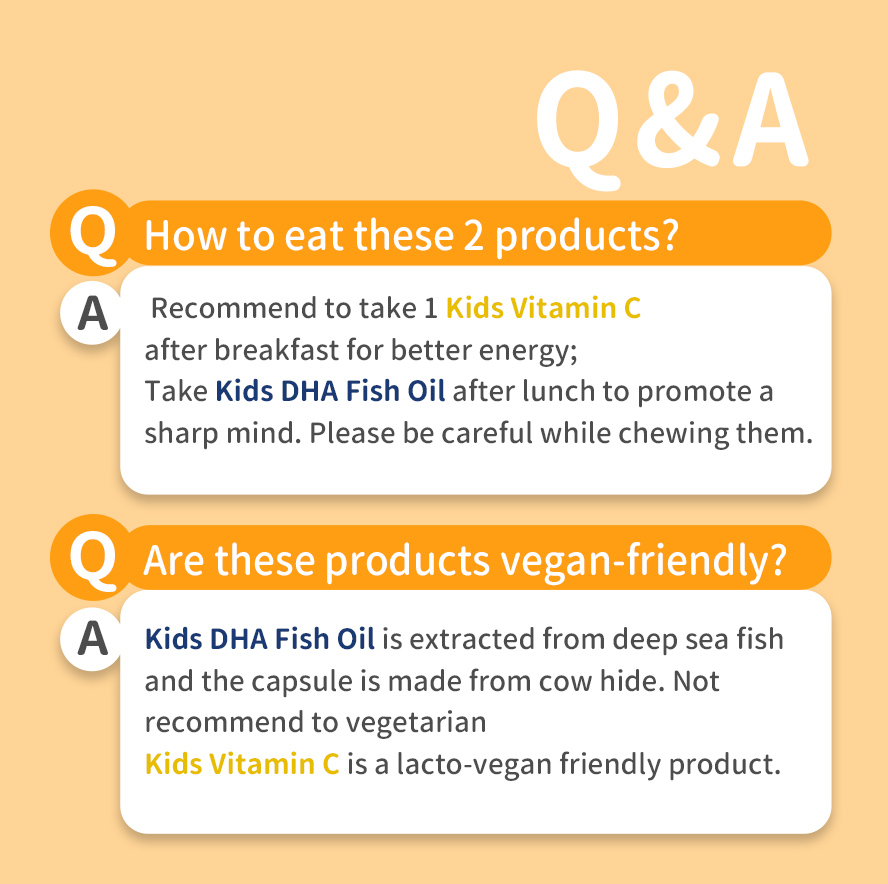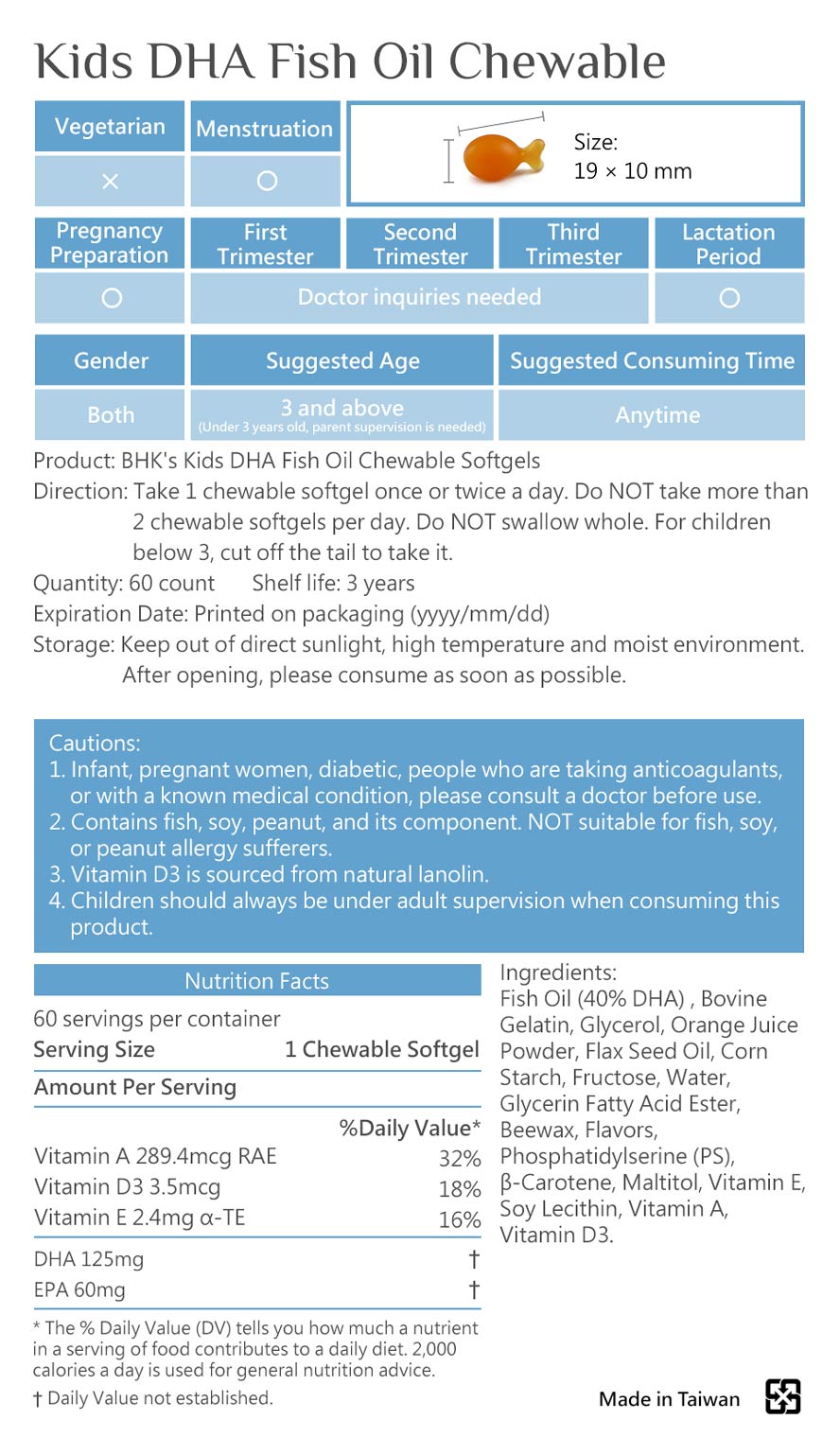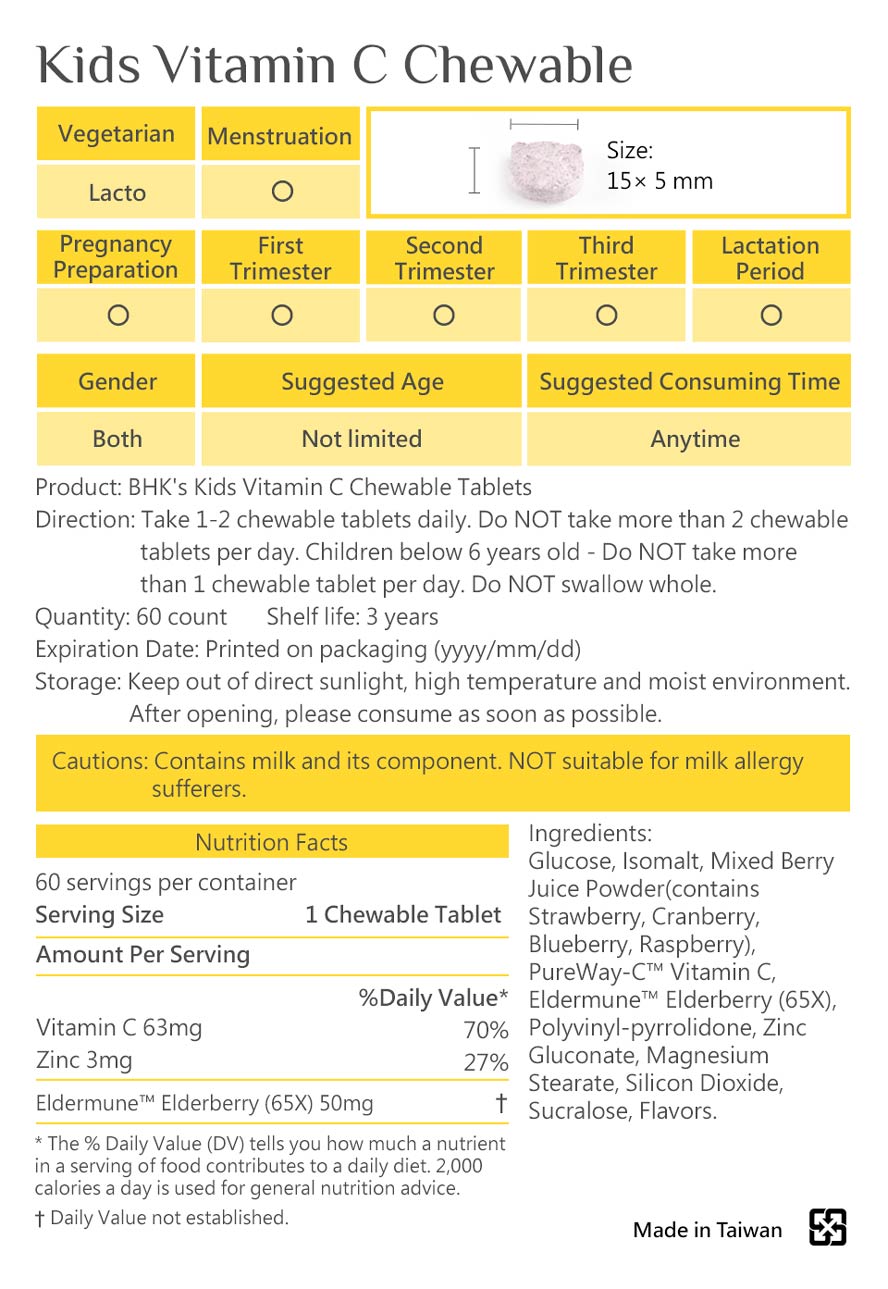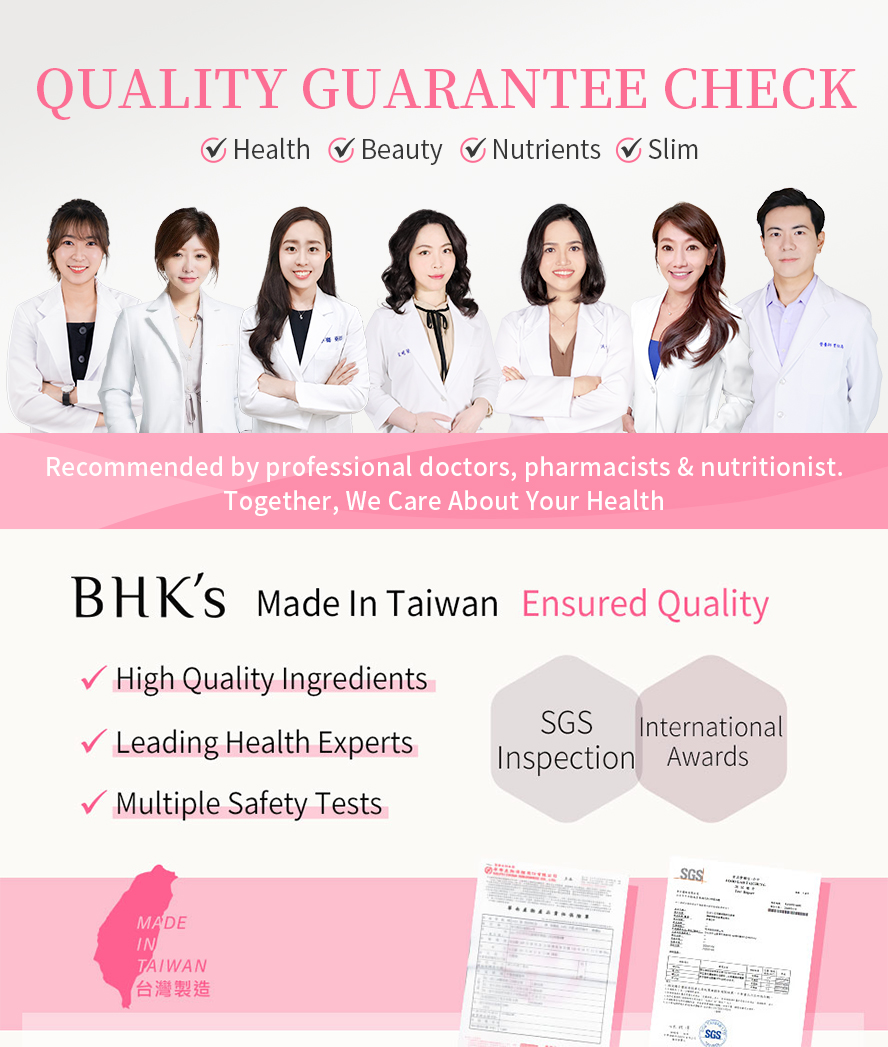 ---
BHK's Kids DHA Fish Oil Chewable Softgels (60 chewable softgels/bottle) + Kids Vitamin C Chewable Tablets (60 chewable tablets/packet)【Smart & Healthy】