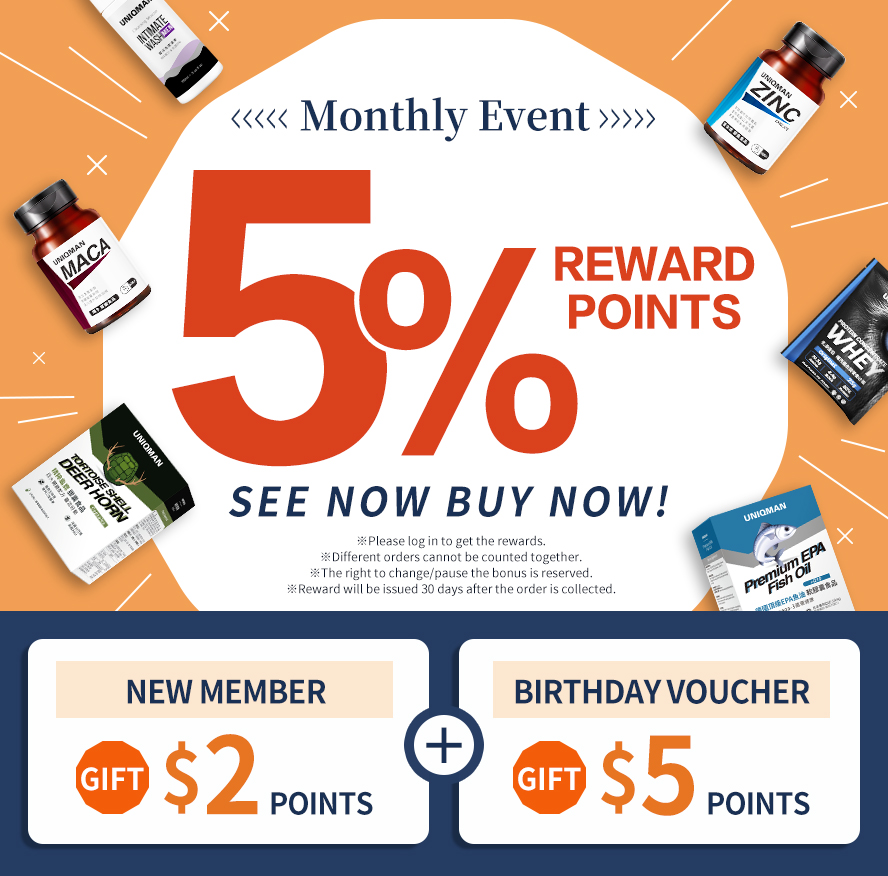 【尽情举杯组 简介】

在应酬聚会中,喝了是跨越社交隔阂的捷径!
带着「尽情举杯组」,让你来者不拒、无往不利!

《应战CP组合 从内强振代谢力》

【姜黄+肝精】减轻酒精对肝脏造成的伤害
95%姜黄素+肝精+专利胡椒素+维生素K

【应酬酵素】促进酒精代谢,缓解宿醉
韩国枳椇子+凤梨酵素+牛磺酸+维生素B群

推荐给江湖男女、交际加班者补充!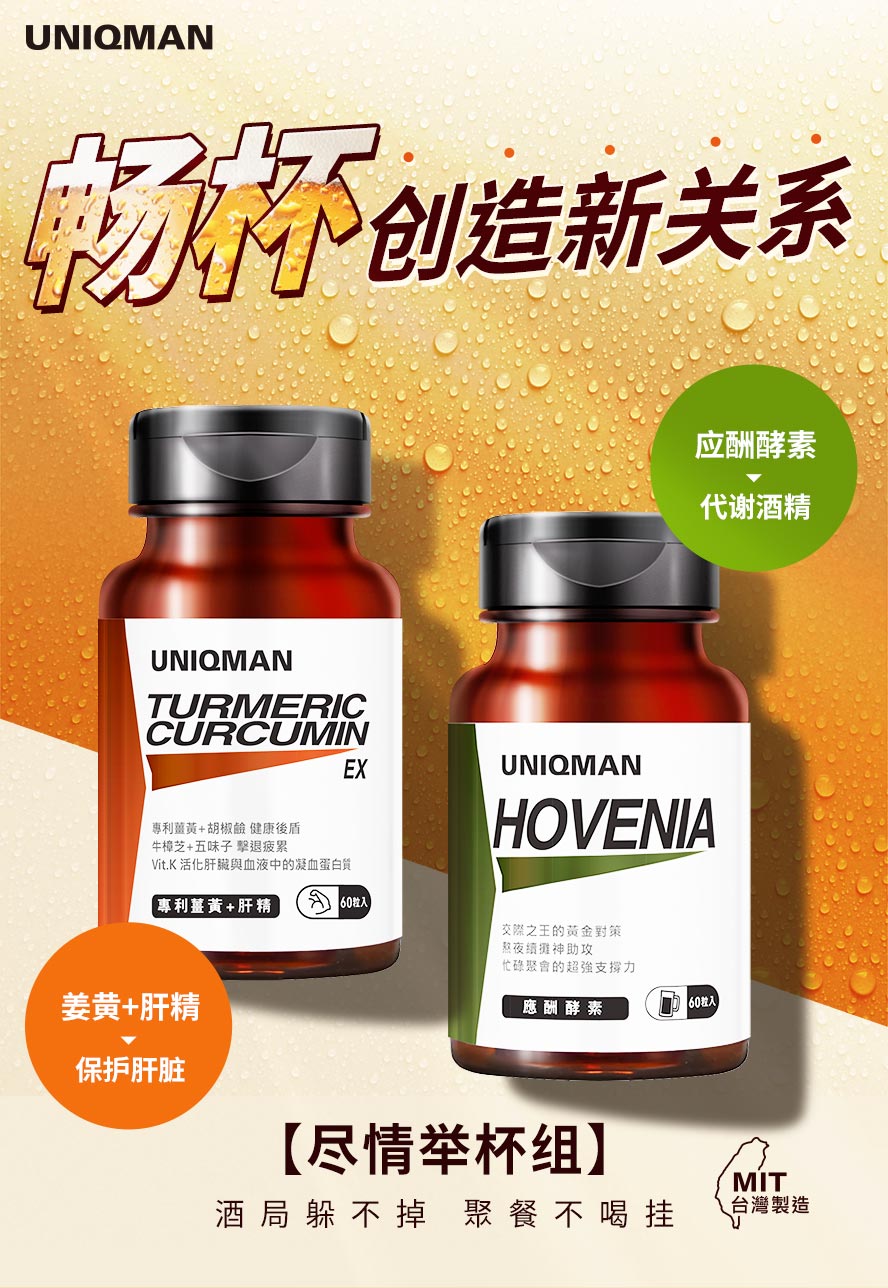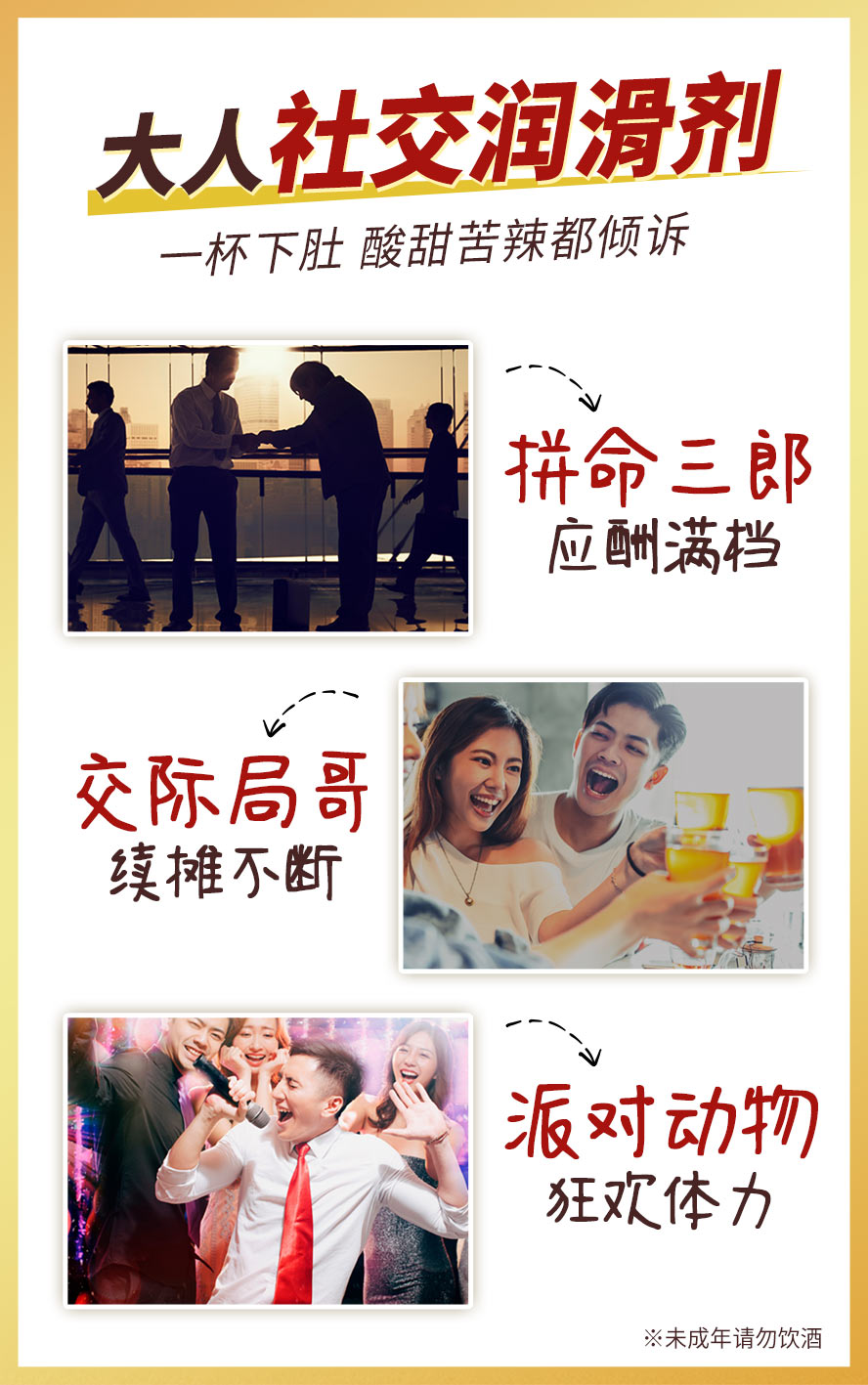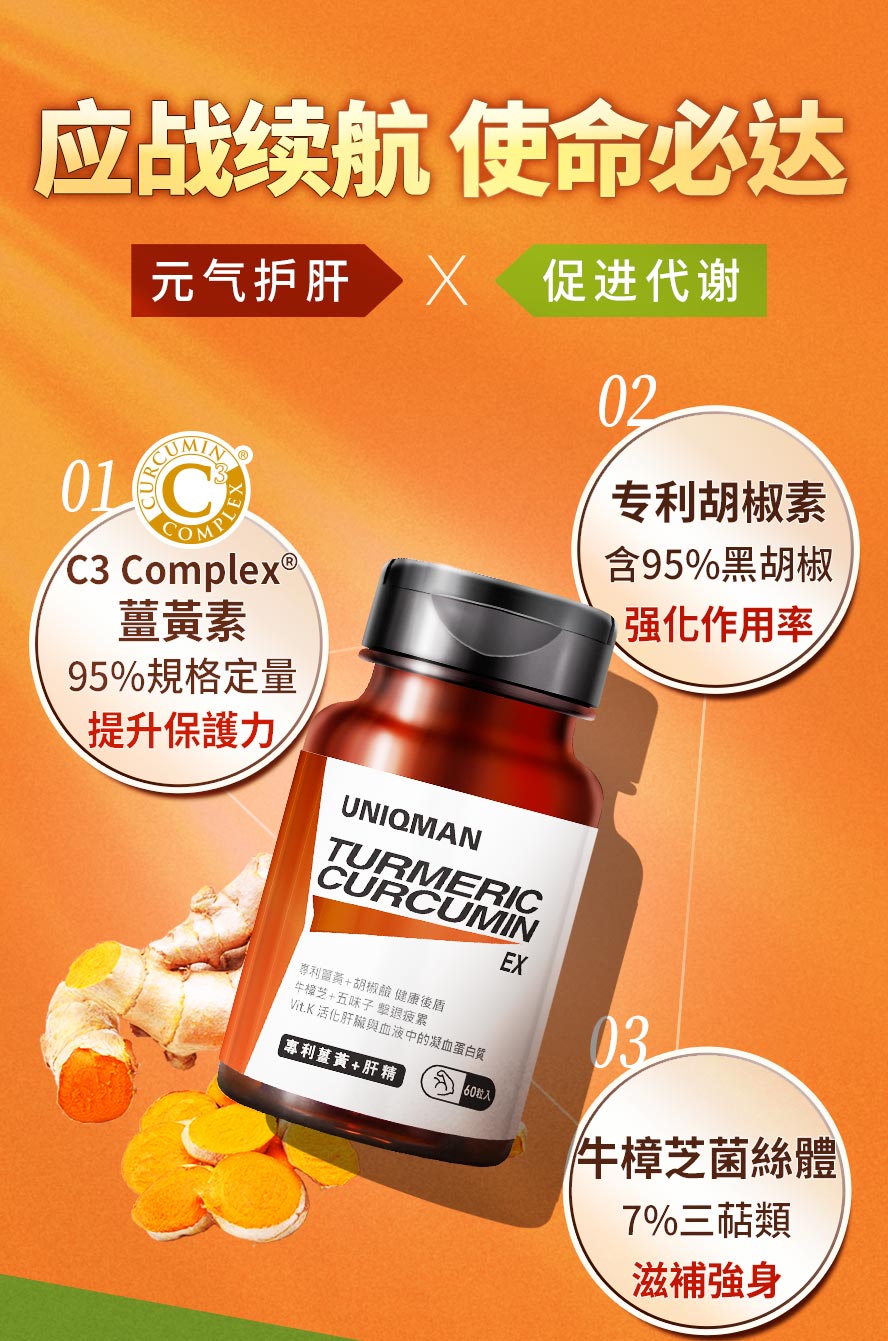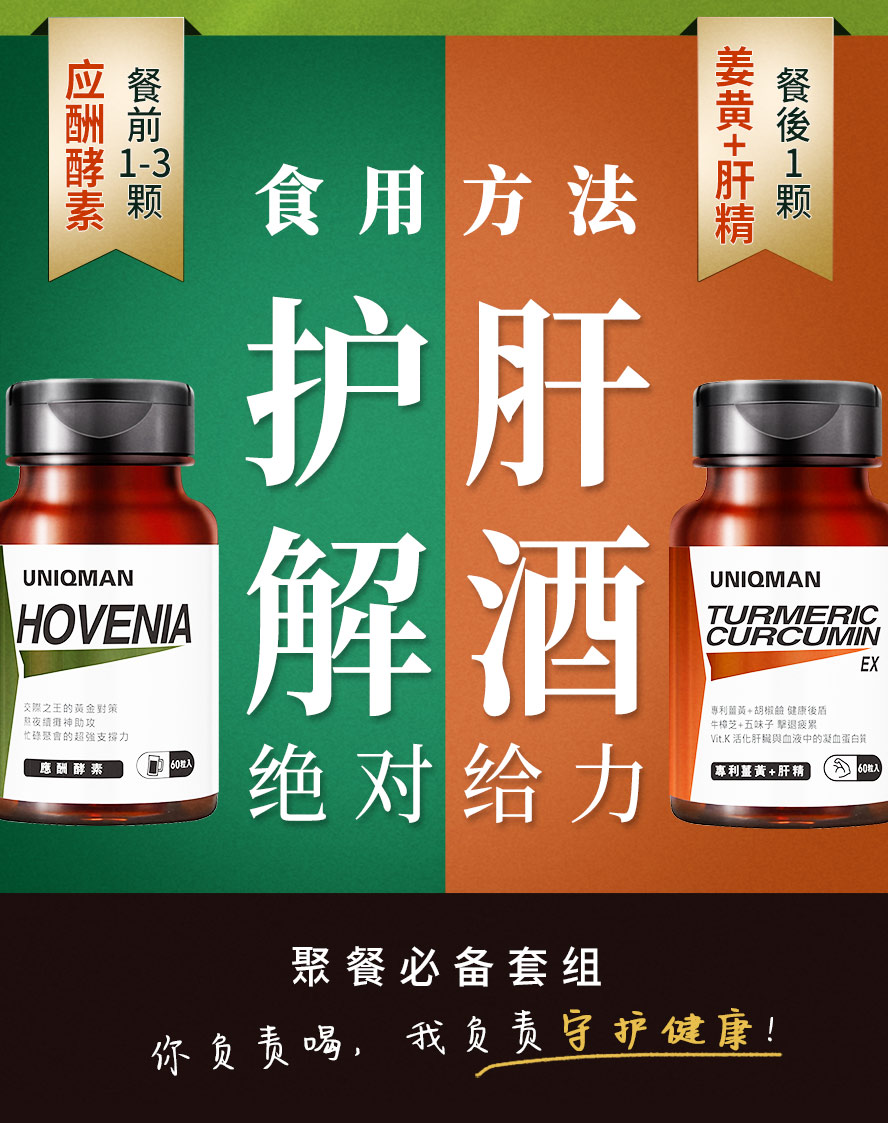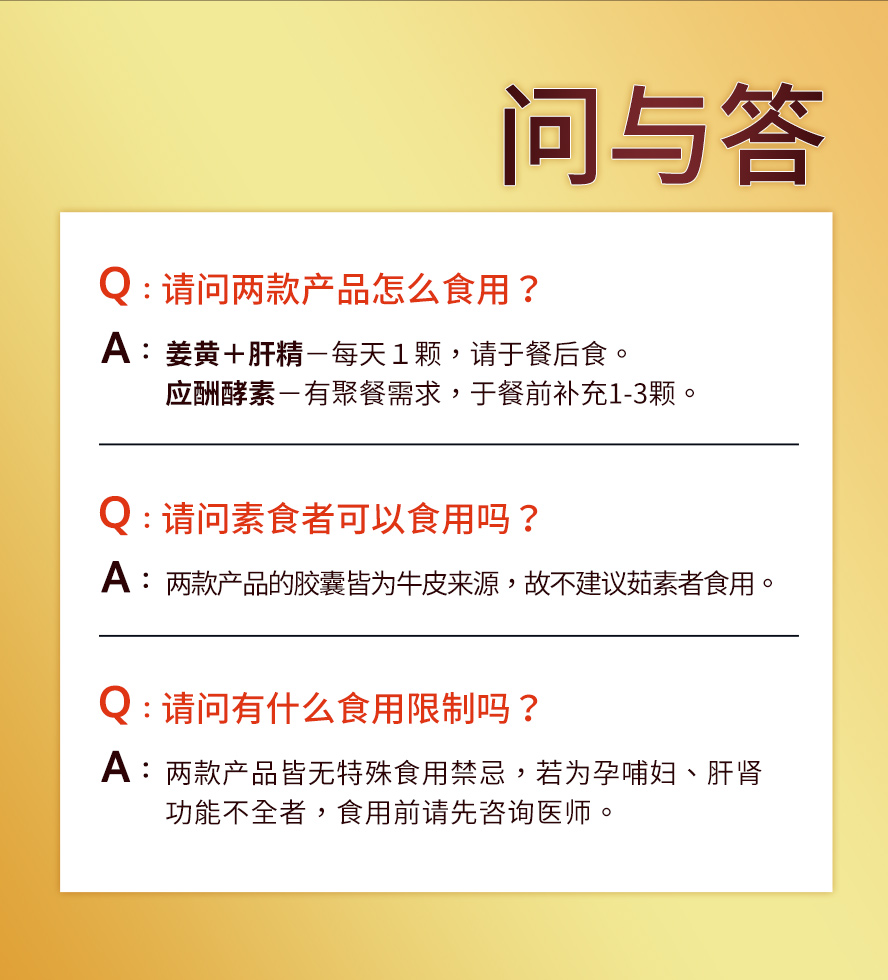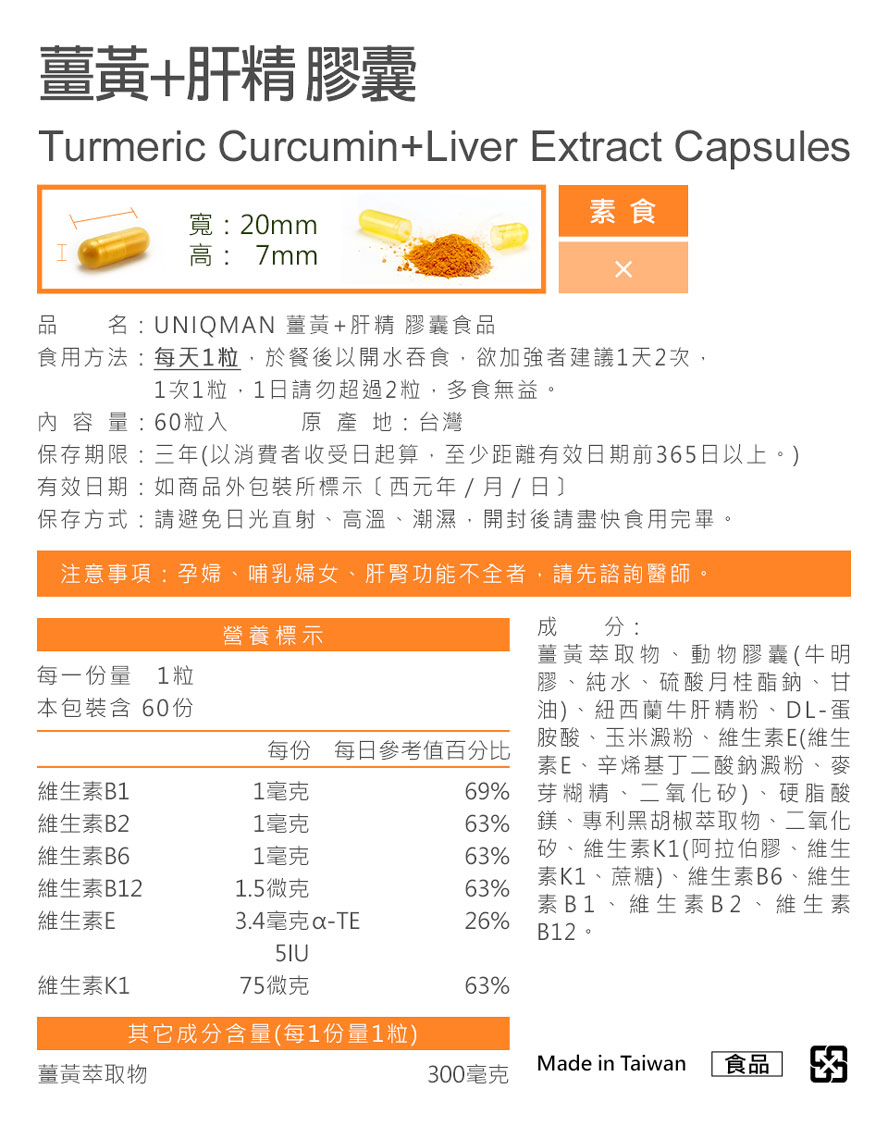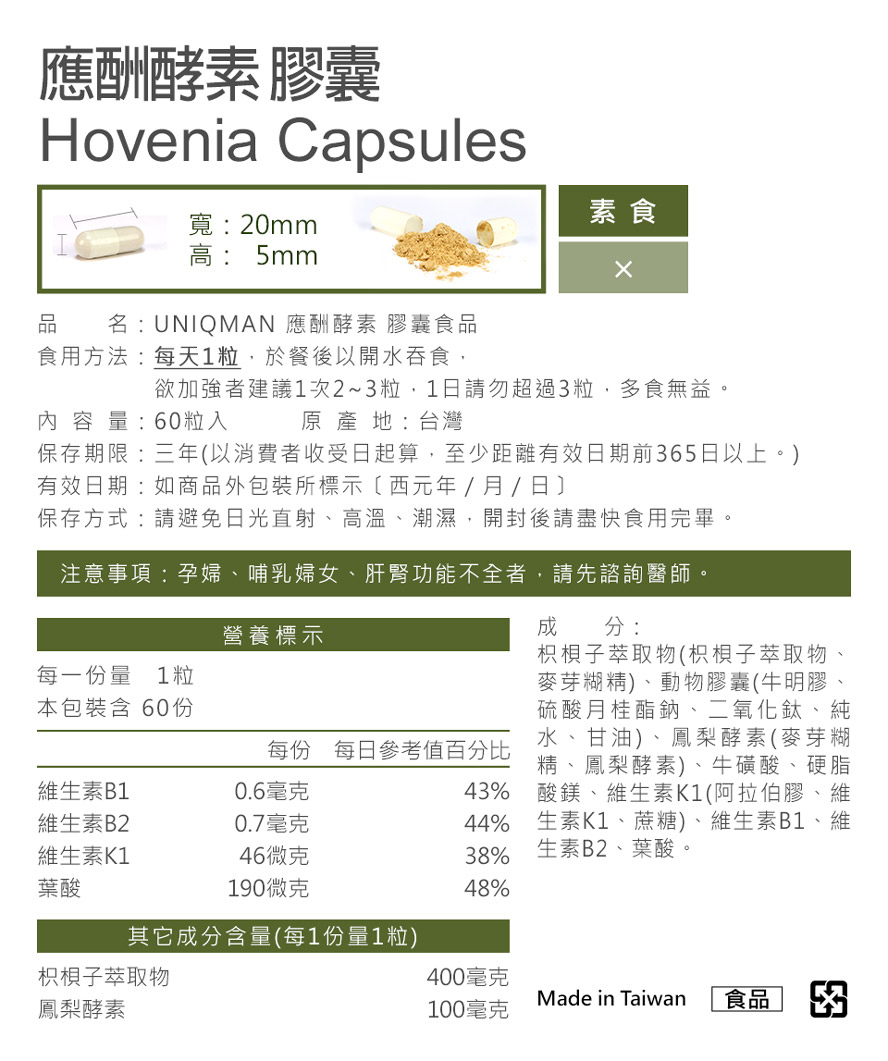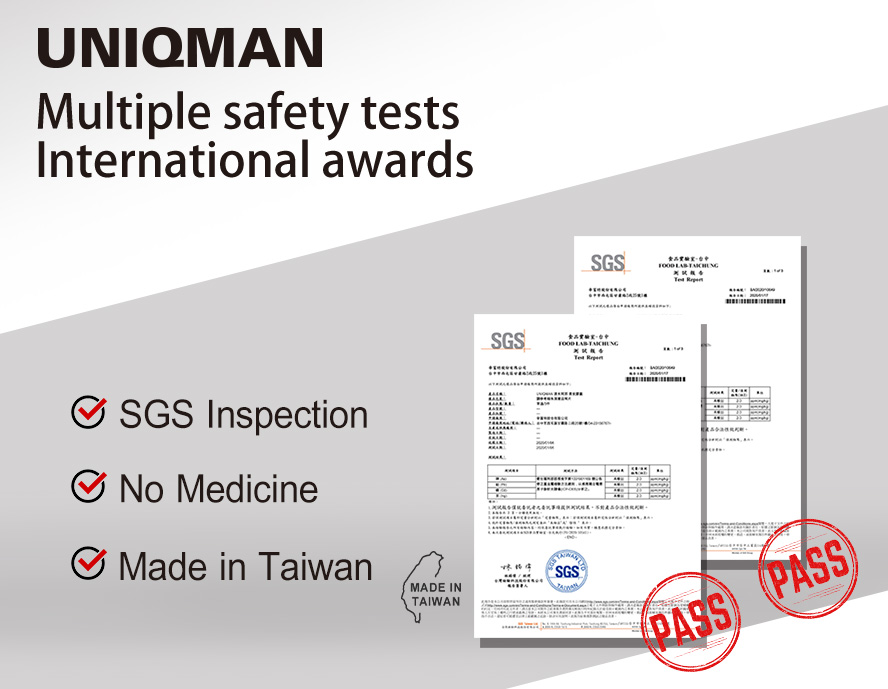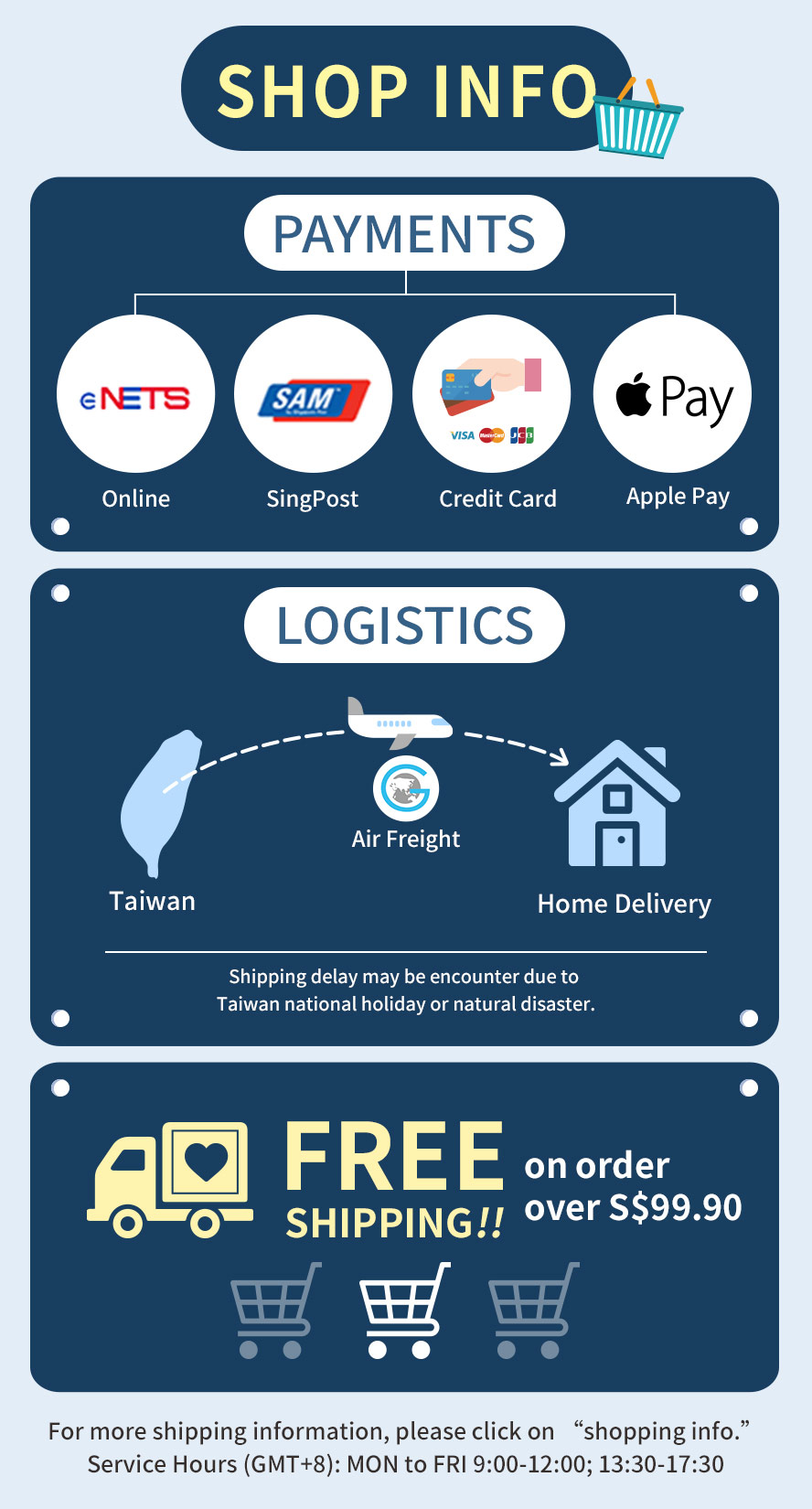 Product

UNIQMAN Turmeric Curcumin Capsules

Main Ingredients




(Per serving)

Turmeric Root Extract, Desiccated Liver, DL-Methionine, BioPerine®Black Pepper Extract

Size

60 caps/bottle; 30 caps/bag

Directions

Take 1 capsule daily after meal.
For better result, take twice per day. Do NOT take more than 2 capsules per day.

Retention Period

3 years

Expiry Date

Printed on packaging (Year/Month/Day)

Origin

Taiwan

Preservation Methods

Keep out of direct sunlight, high temperature and moist environment.




After opening, please consume as soon as possible.




---
UNIQMAN Turmeric Curcumin+Liver Extract Capsules (60 capsules/bottle) + Hovenia Capsules (60 capsules/bottle) 【Liver & Hangover Care】