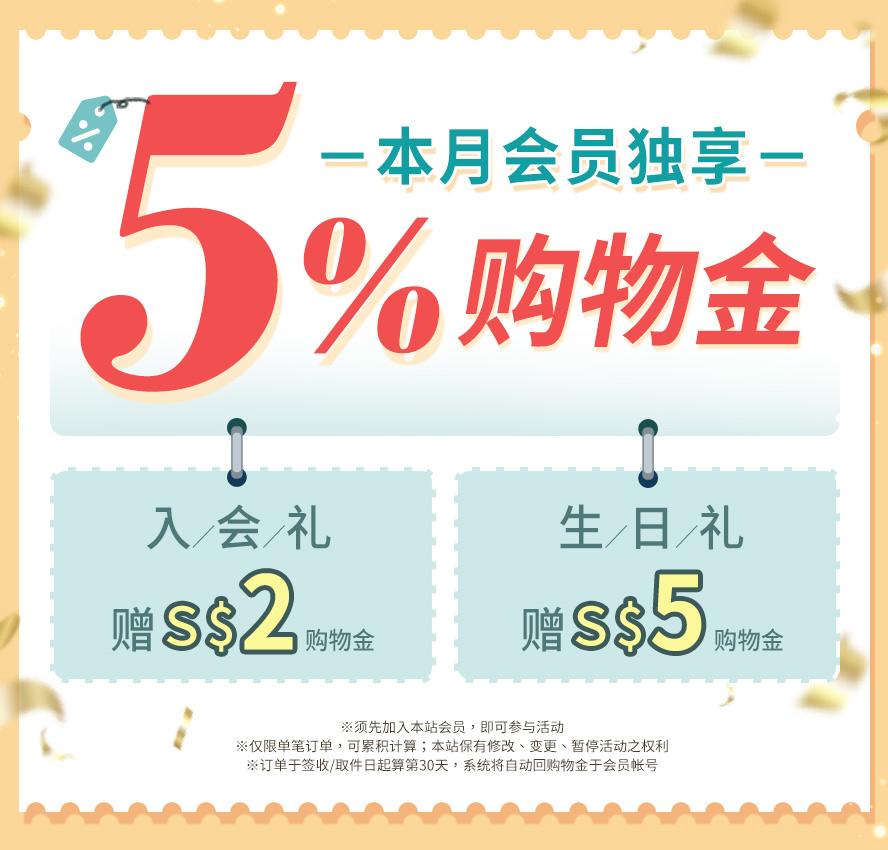 【Good Appetite with Excellent Digestion, Balanced Nutrients for Growth】

Kids Enzyme
Patented fruits and vegetables enzymes complex with 100% natural source, special added lactobacillus and zinc to improve appetite and digestive system function.

Kids Multivitamin
The 15 essential nutrients for growth are balanced nutrients that boost energy and build a healthy constitution.

Recommended by nutritionist and pharmacist to supply daily nutrition needs and improve nutrition absorption for children's growth.

Direction:
1. Children below 3 are recommended to take 1 tablet each daily.
2. Children above 3 are recommended to take 2 tablets each daily.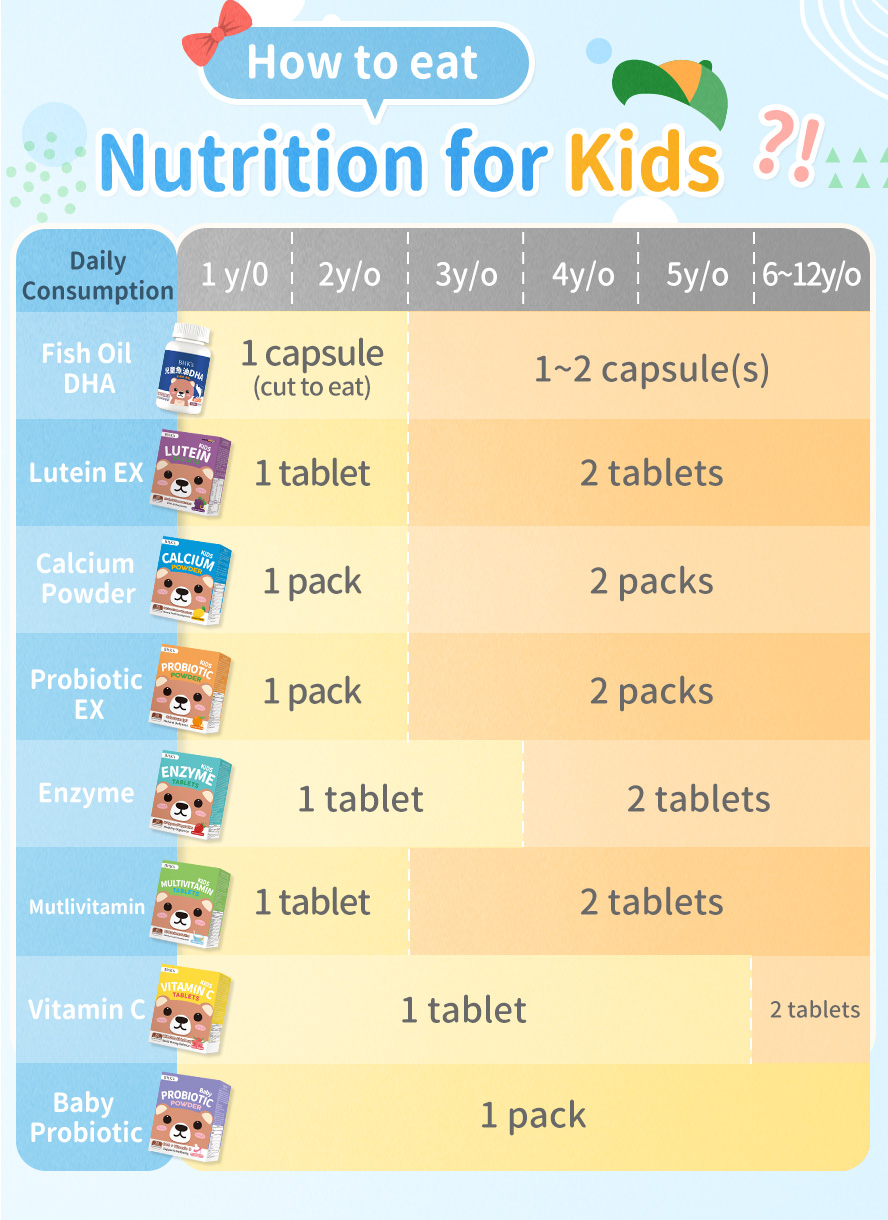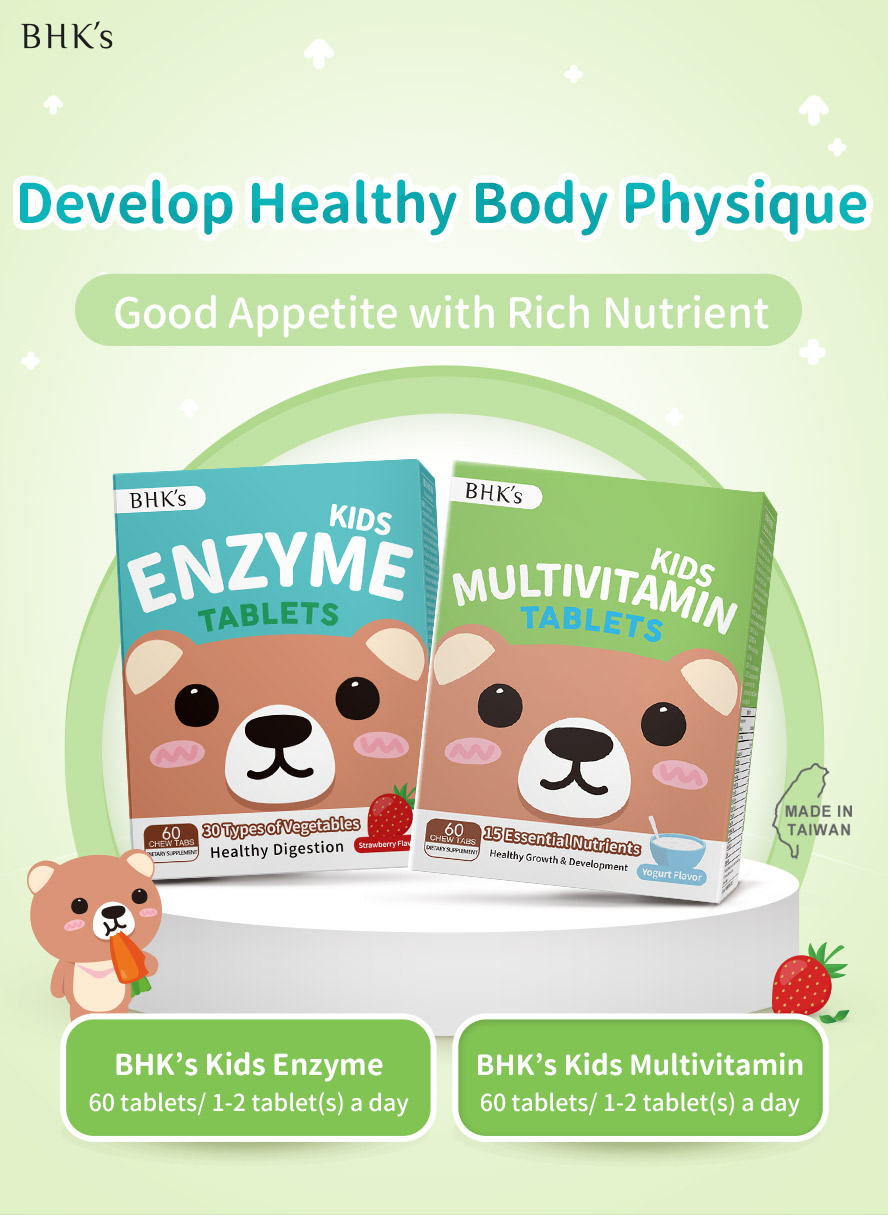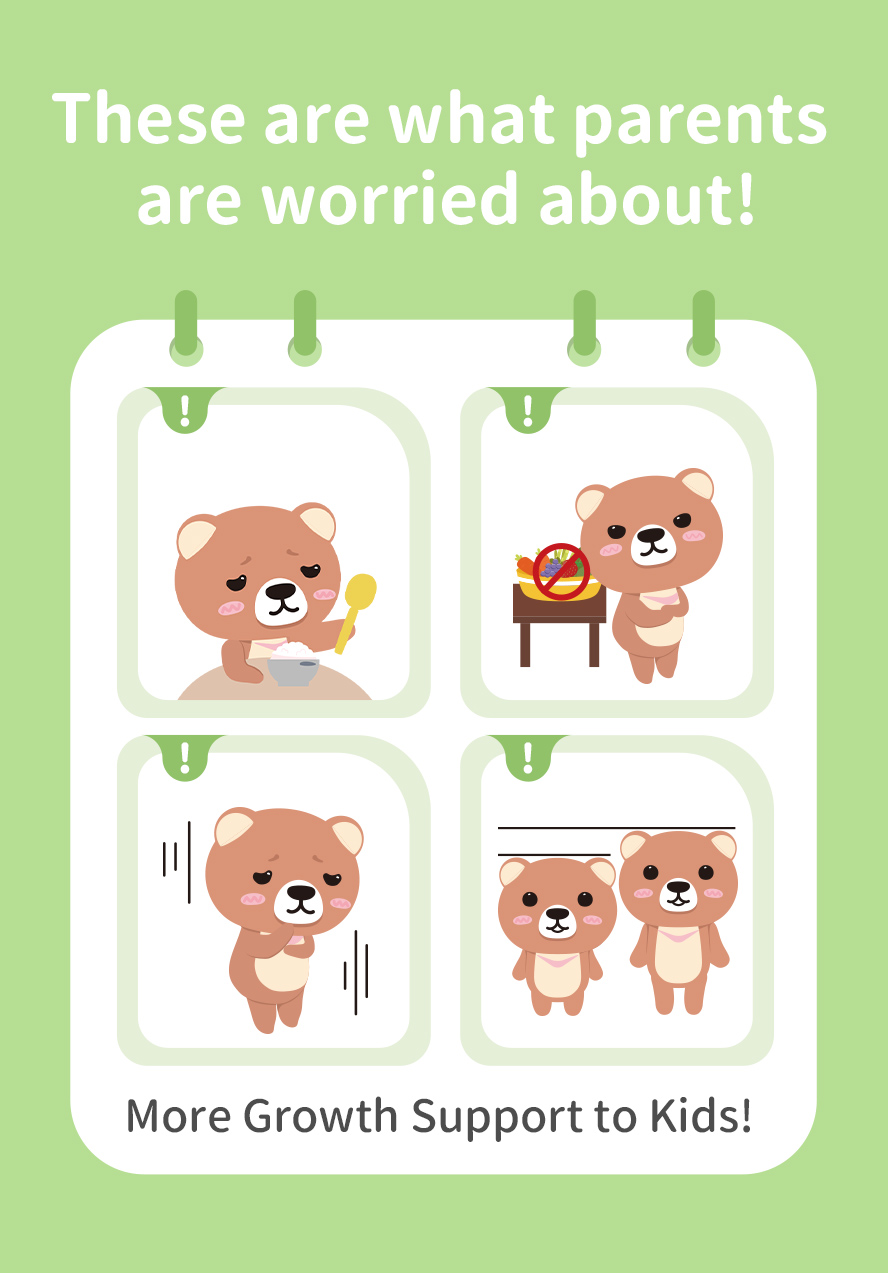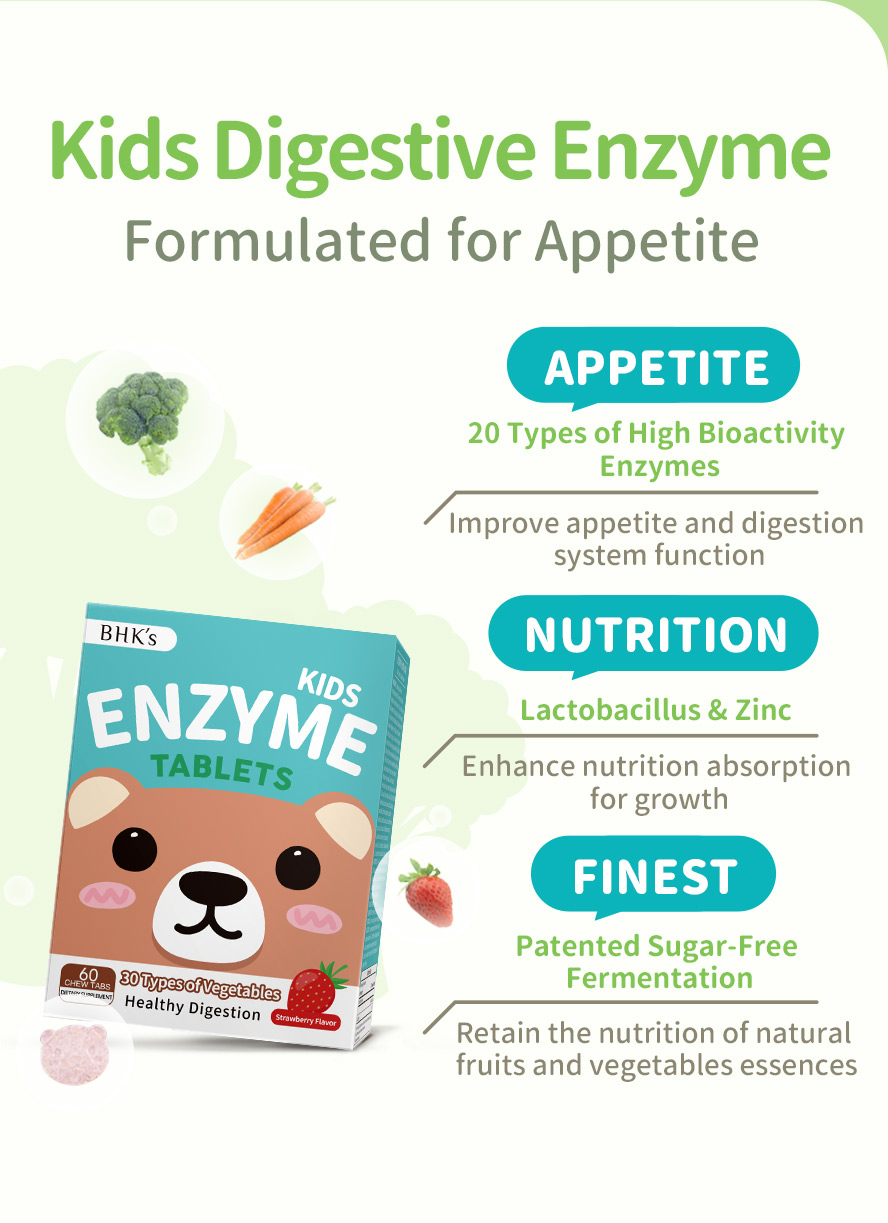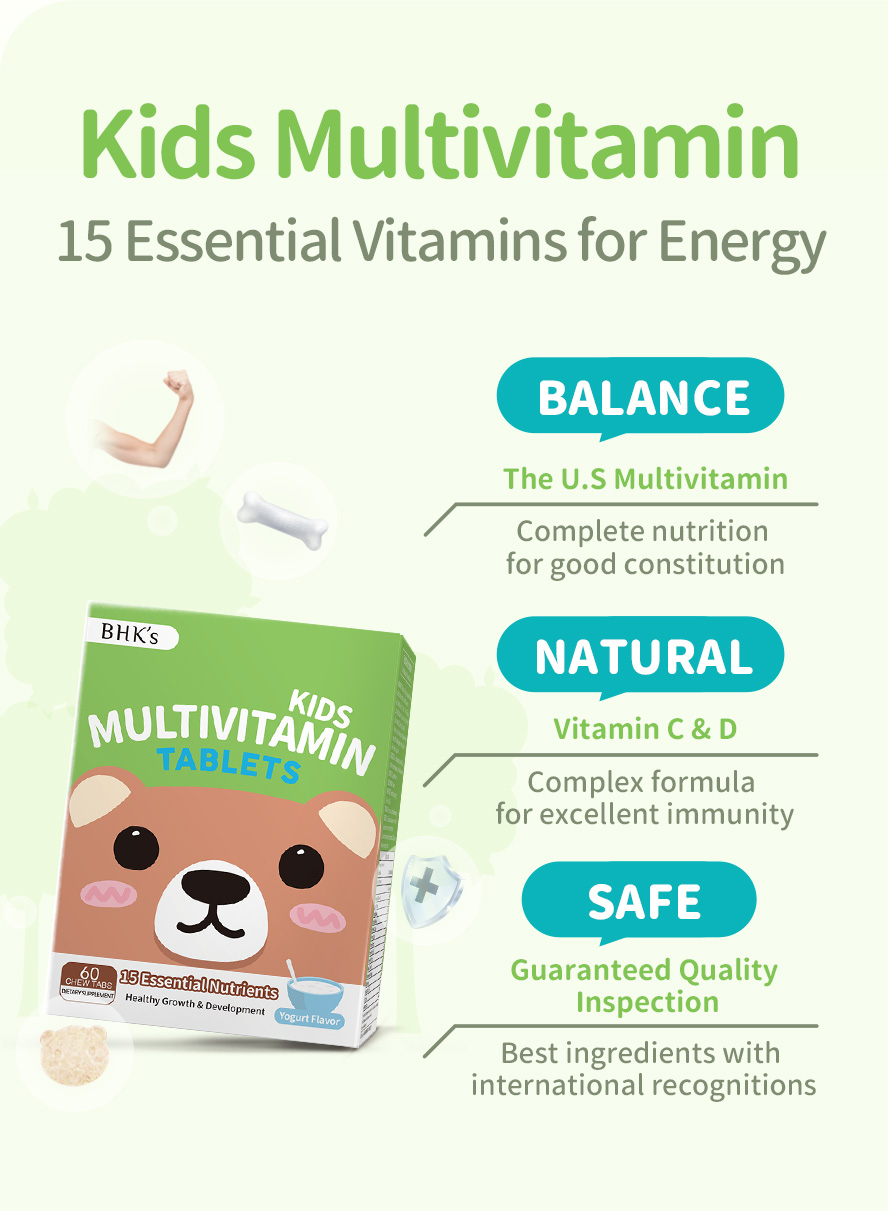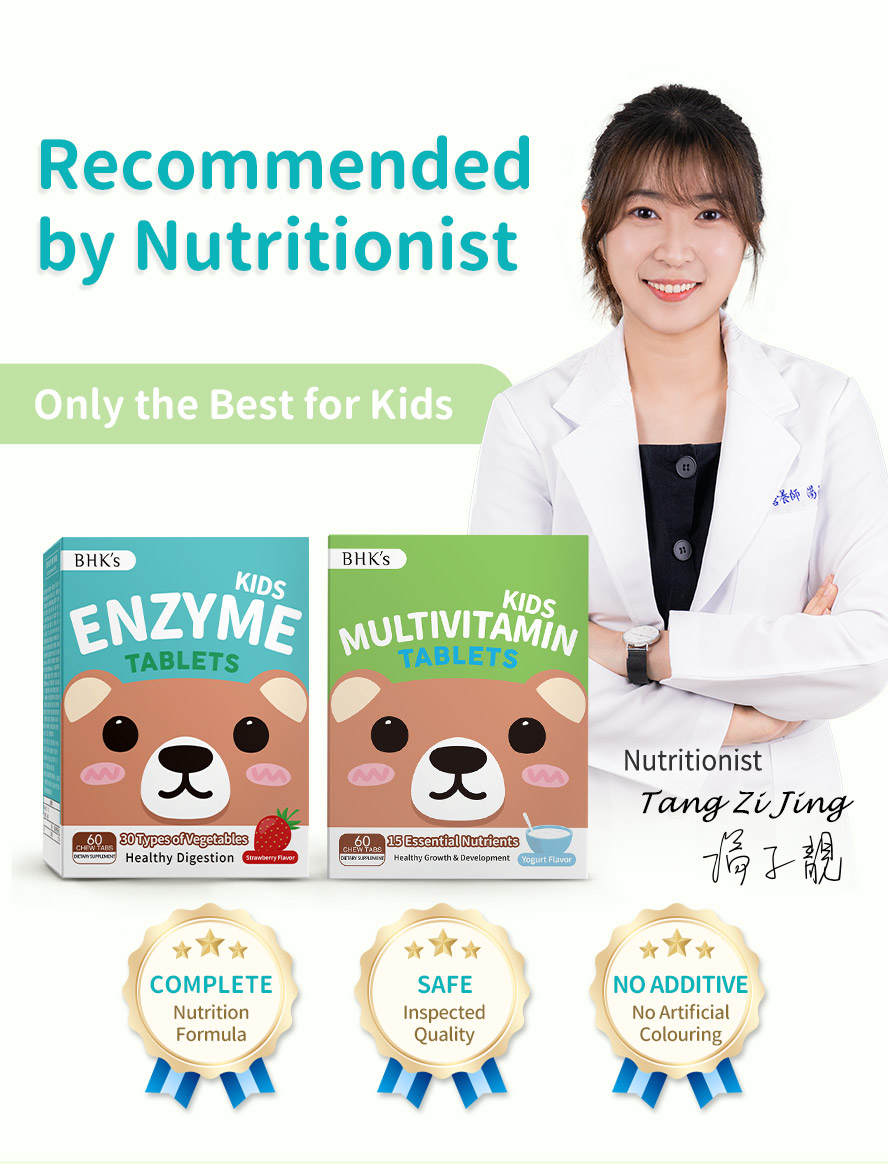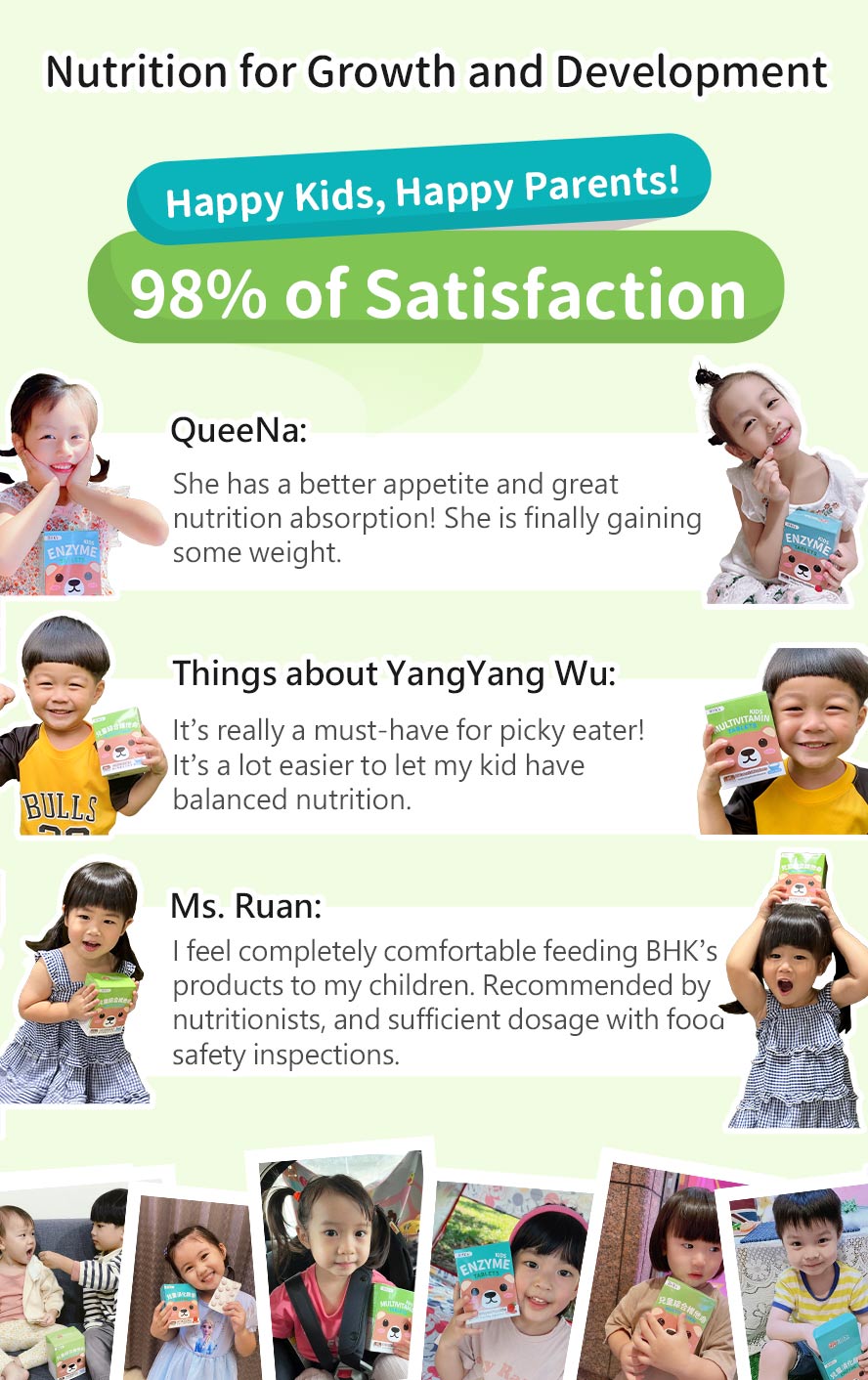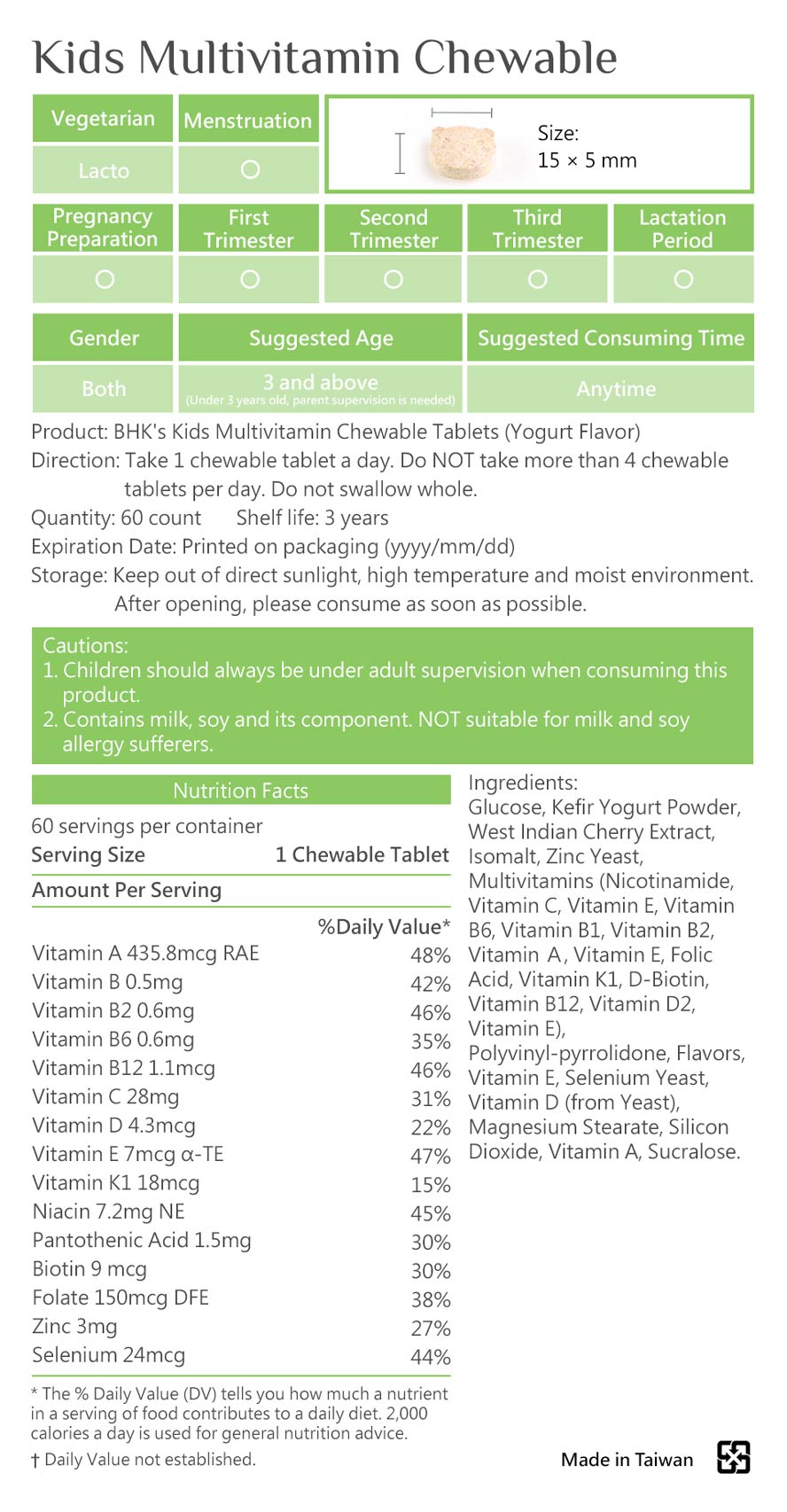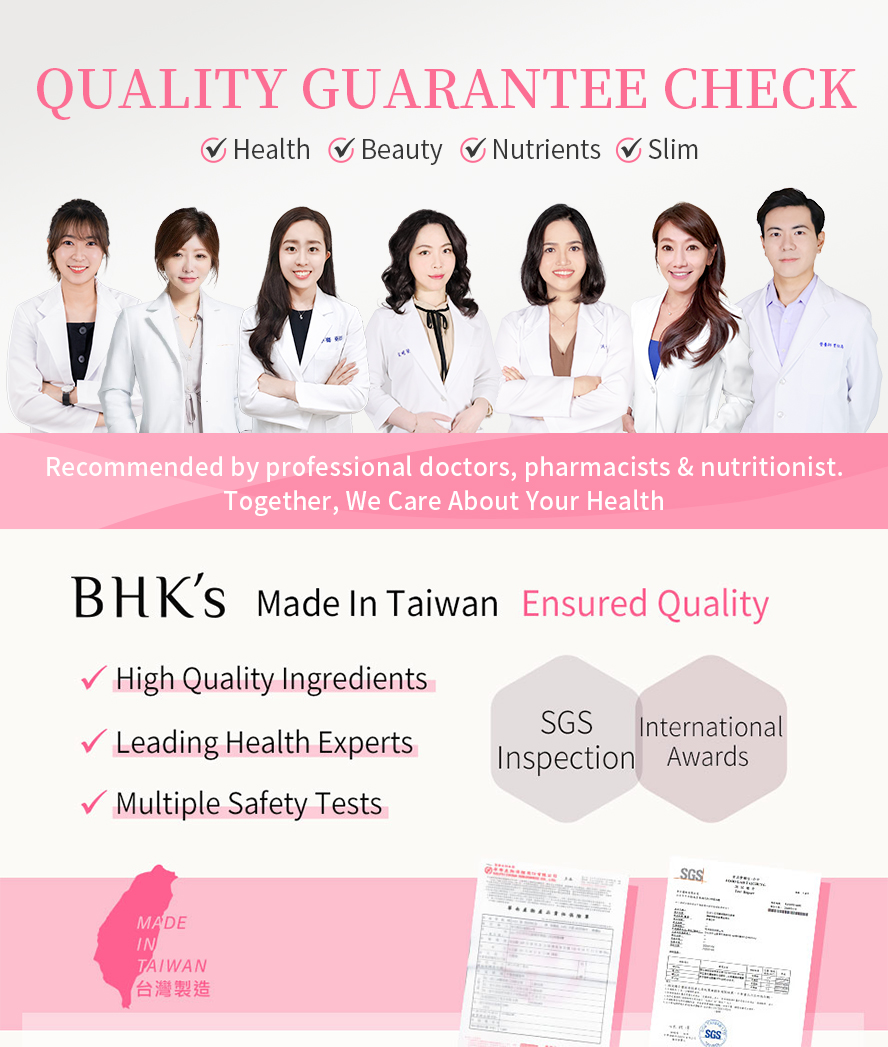 ---
BHK's Kids Enzyme Chewable Tablets (Strawberry Flavor) (60 chewable tablets/packet) + Kids Multivitamin Chewable Tablets (Yogurt Flavor) (60 chewable tablets/packet)【Nutrient Digestion】