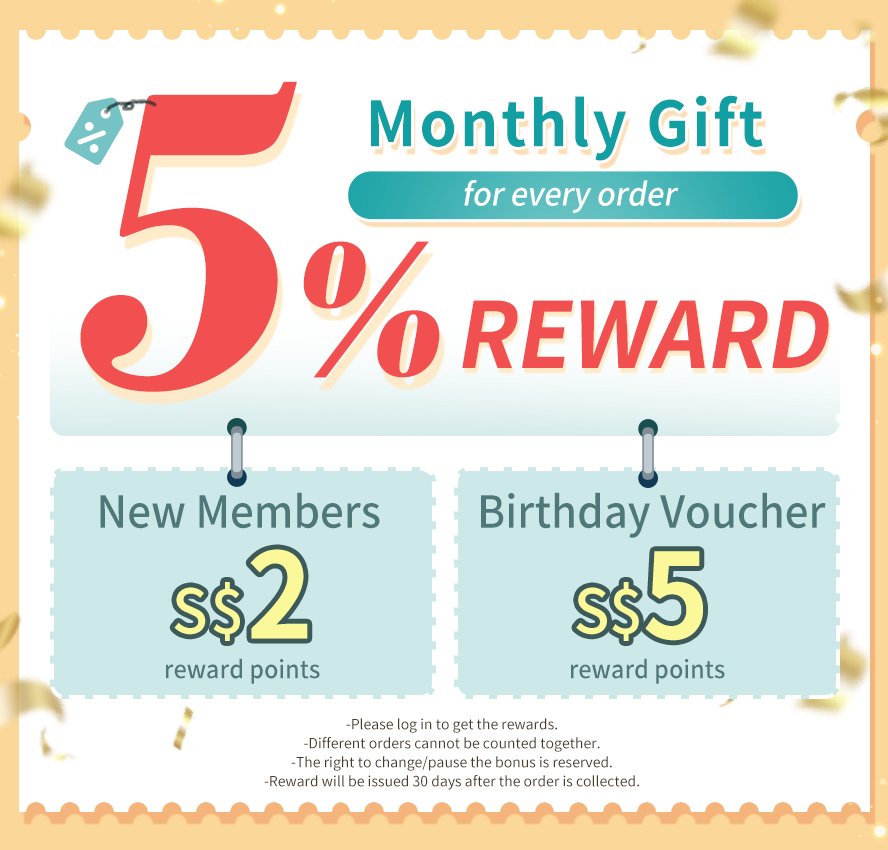 Furluv Relax & Calm for Dogs and Cats

【Emotional Calming Formula for Dogs & Cats】

Pets suffering from overgroom, bad bowel control, often destroy furniture, poor appetite and other concern behaviour?
Environmental changes, car rides, loud noises, and visits to the vet can be cause stress to pets!
Daily emotional care to soothe their anxiety
Tension relief to help regulate emotions and eliminate discomforts

【Mood Relaxing】L-Theanine from Green Tea Extract
From natural tea extract to soothe depress emotion
【Calm Mind】France Chamomile Extract
Rich in polyphenol to comfort pet's tension and ease discomforts
【Regulate Emotions】New Zealand Milk Powder
Essential amino acids(tryptophan, tyrosine, calcium, magnesium) for better physical and mental health

Directions:
1. Dogs and Cats Weight Range: 1-10 kgs
Consume 1-2 stick pack(s) daily
2. Dogs and Cats Weight Range: 10-25kgs
Consume 2-3 stick packs daily
3. Feeding amount adjustment needed accordingly to dogs and cats condition
4. This product is suitable for dogs and cats of all ages, can be eaten directly or mixed with food.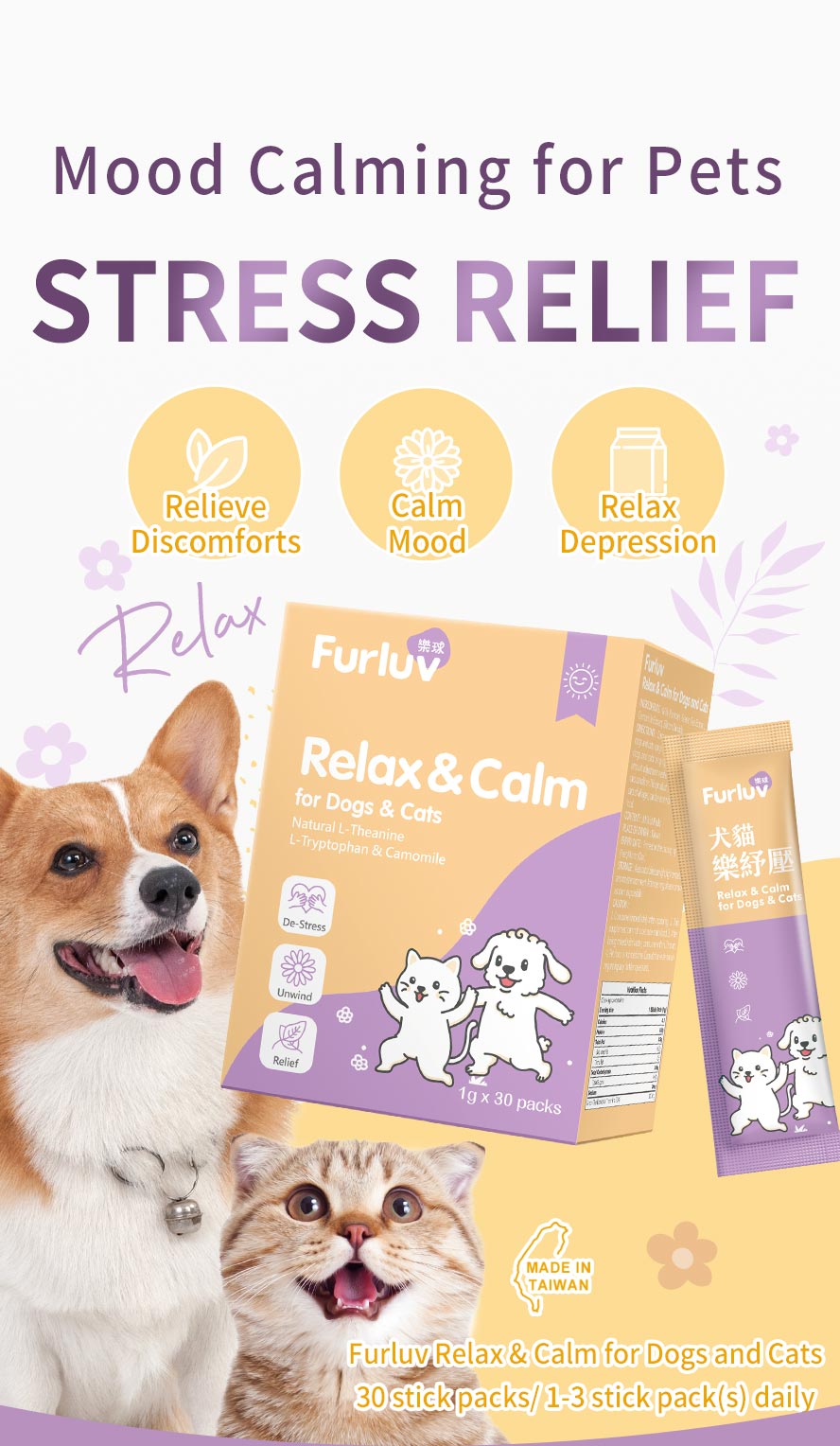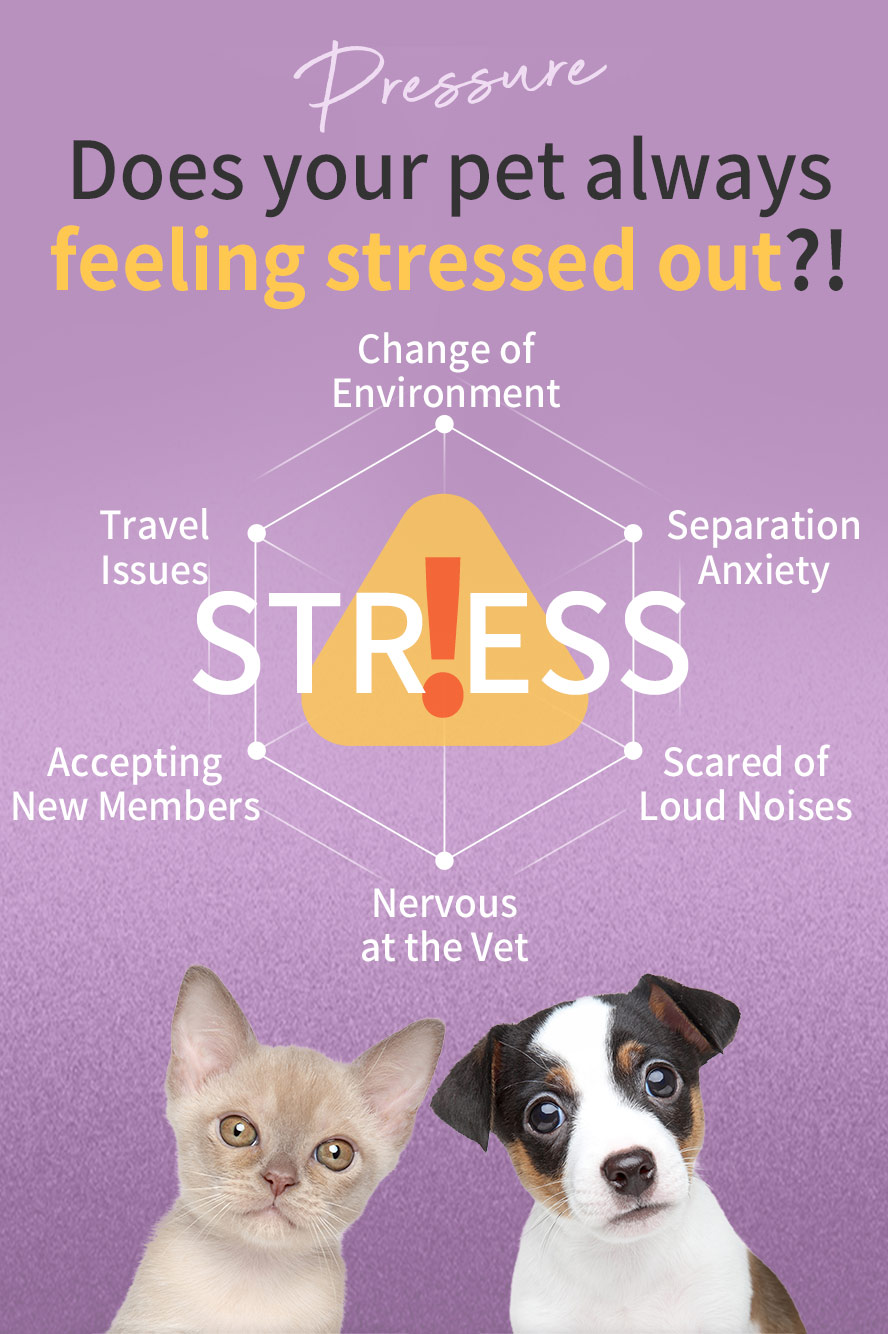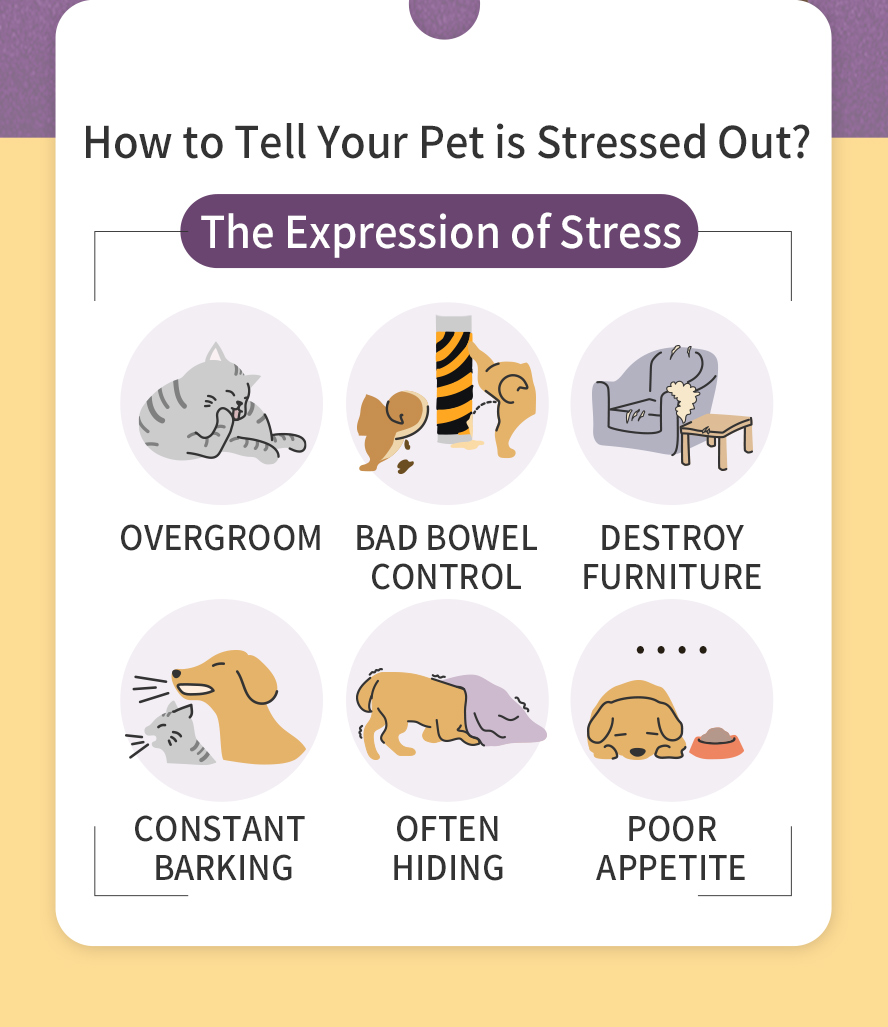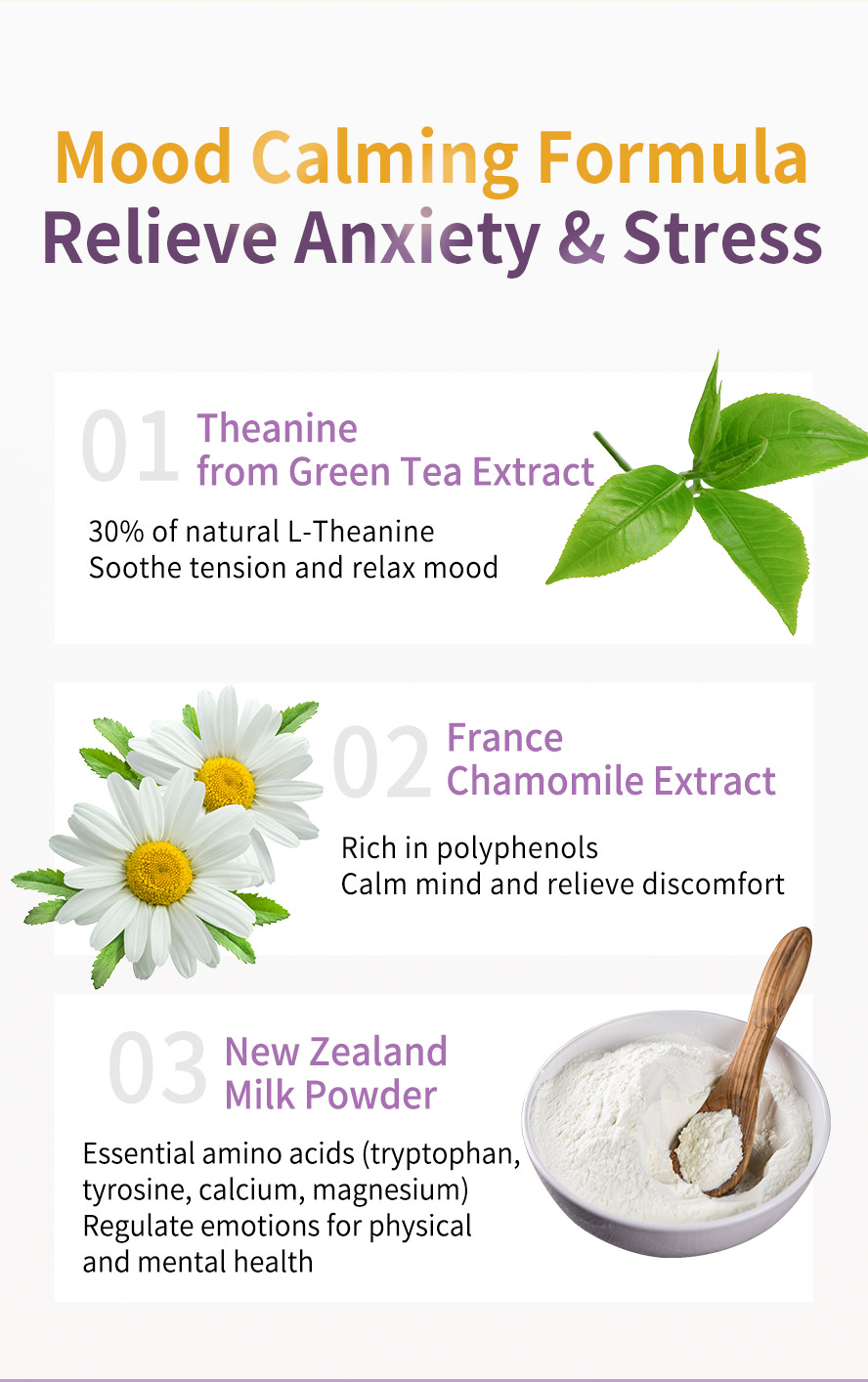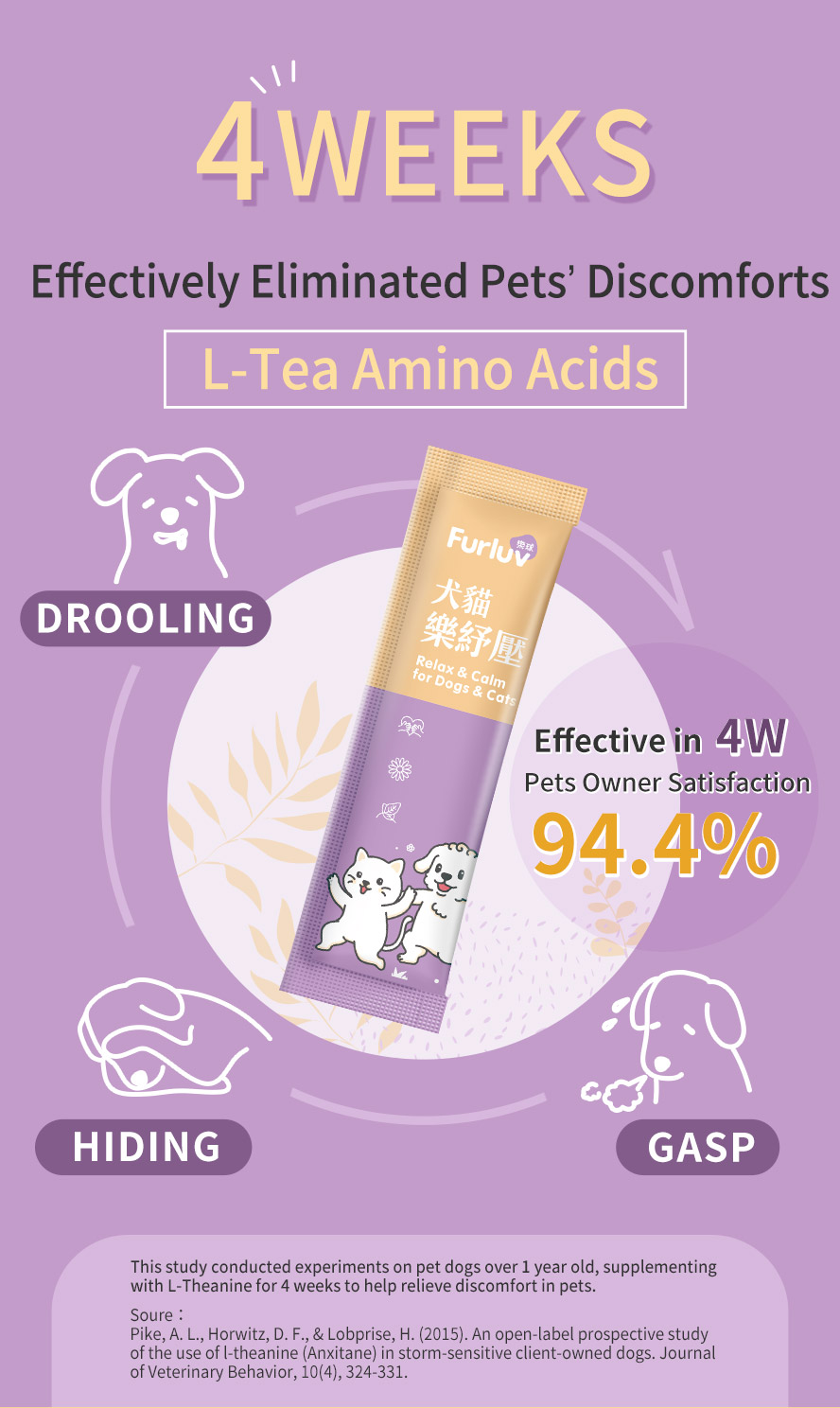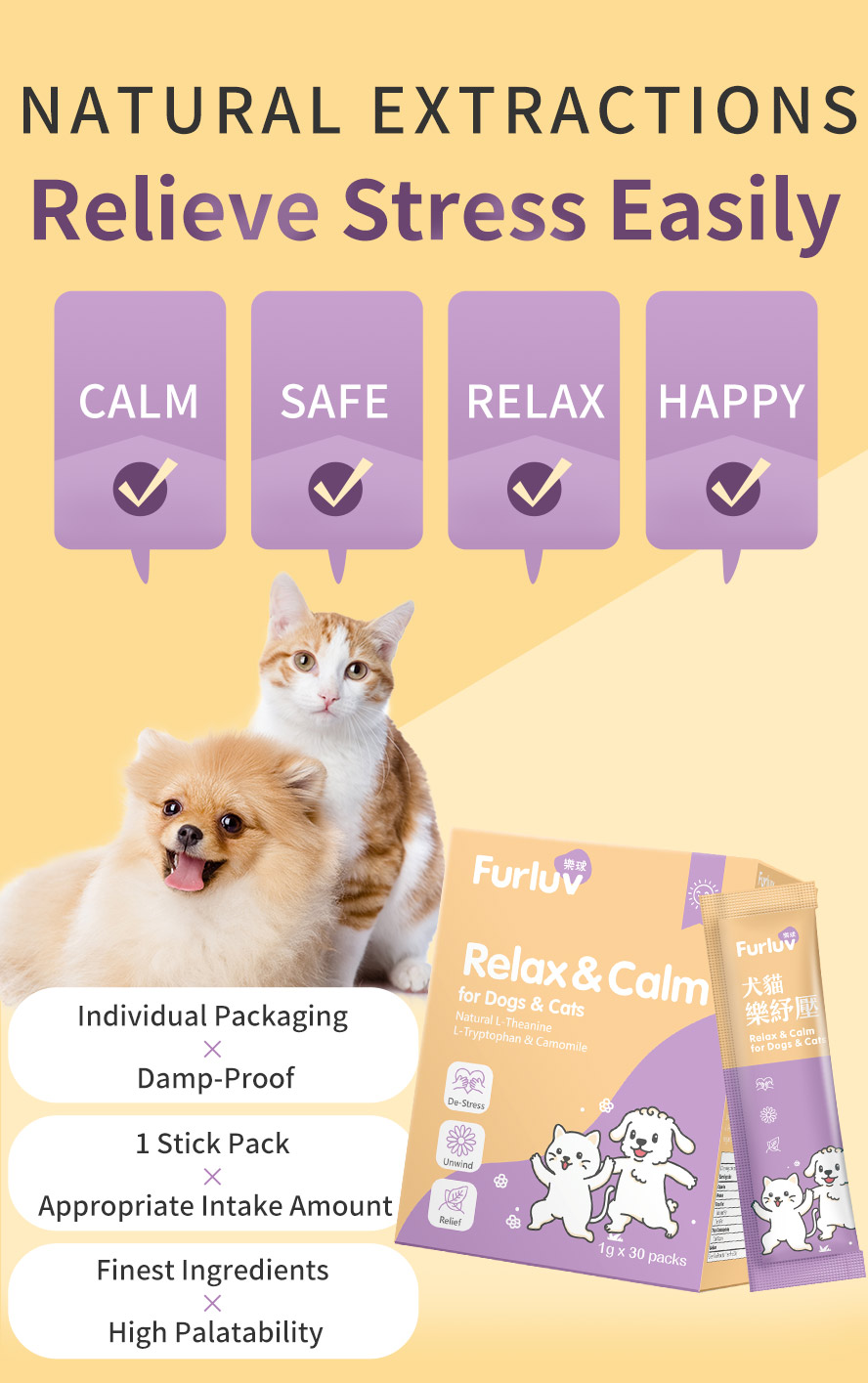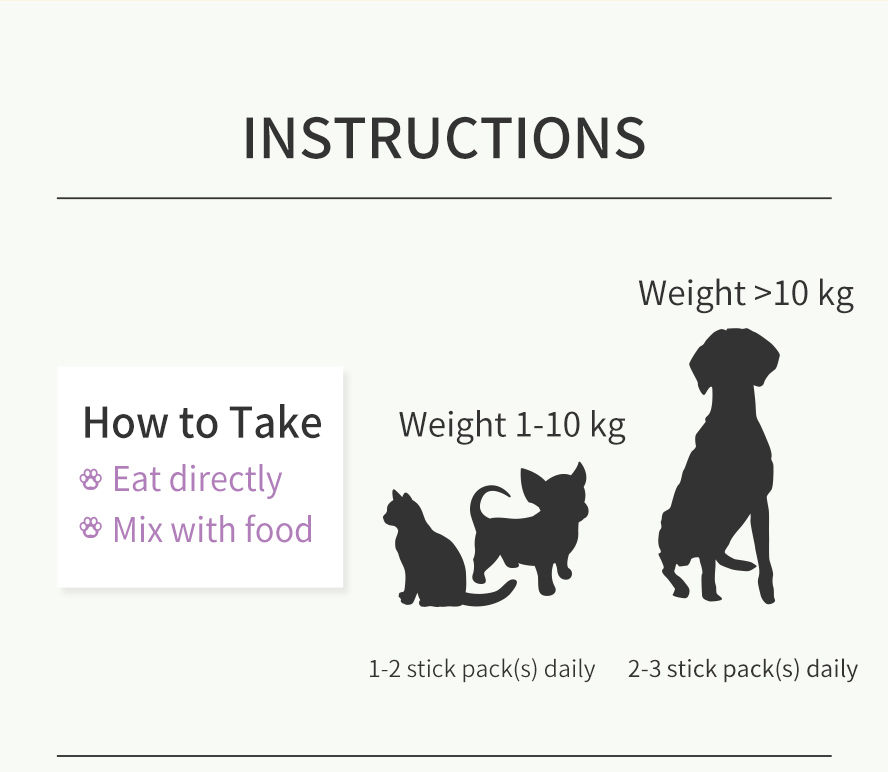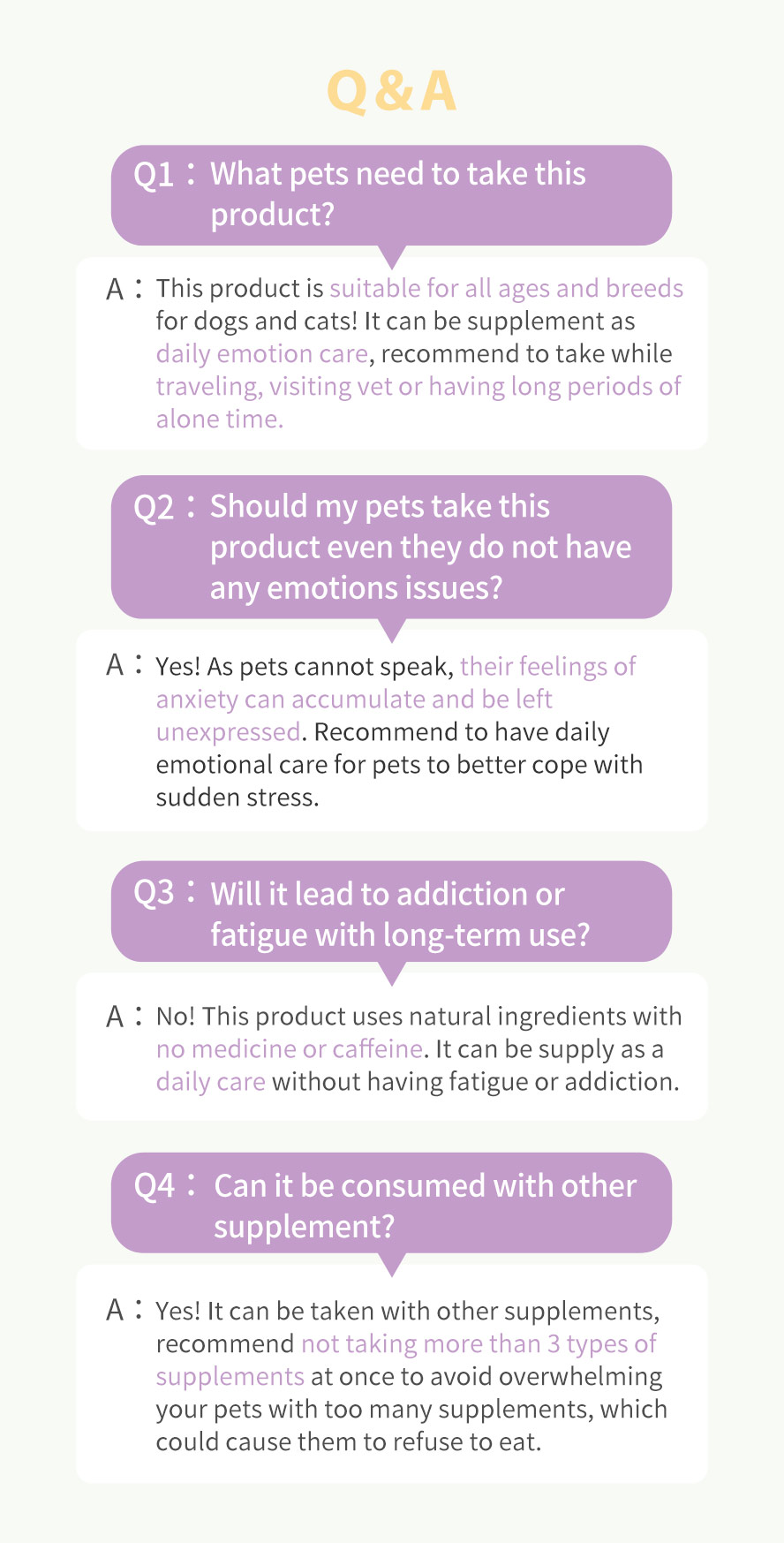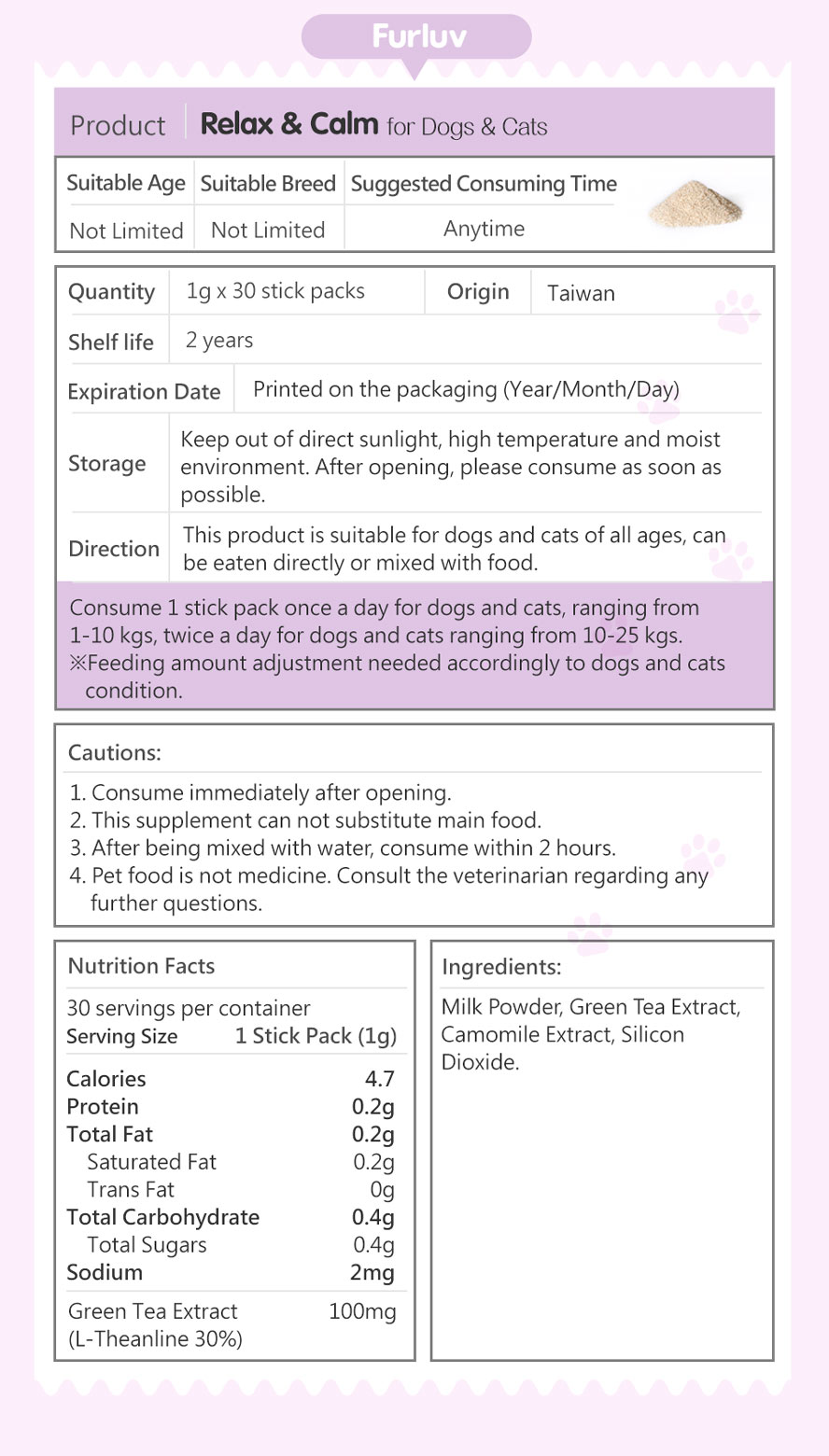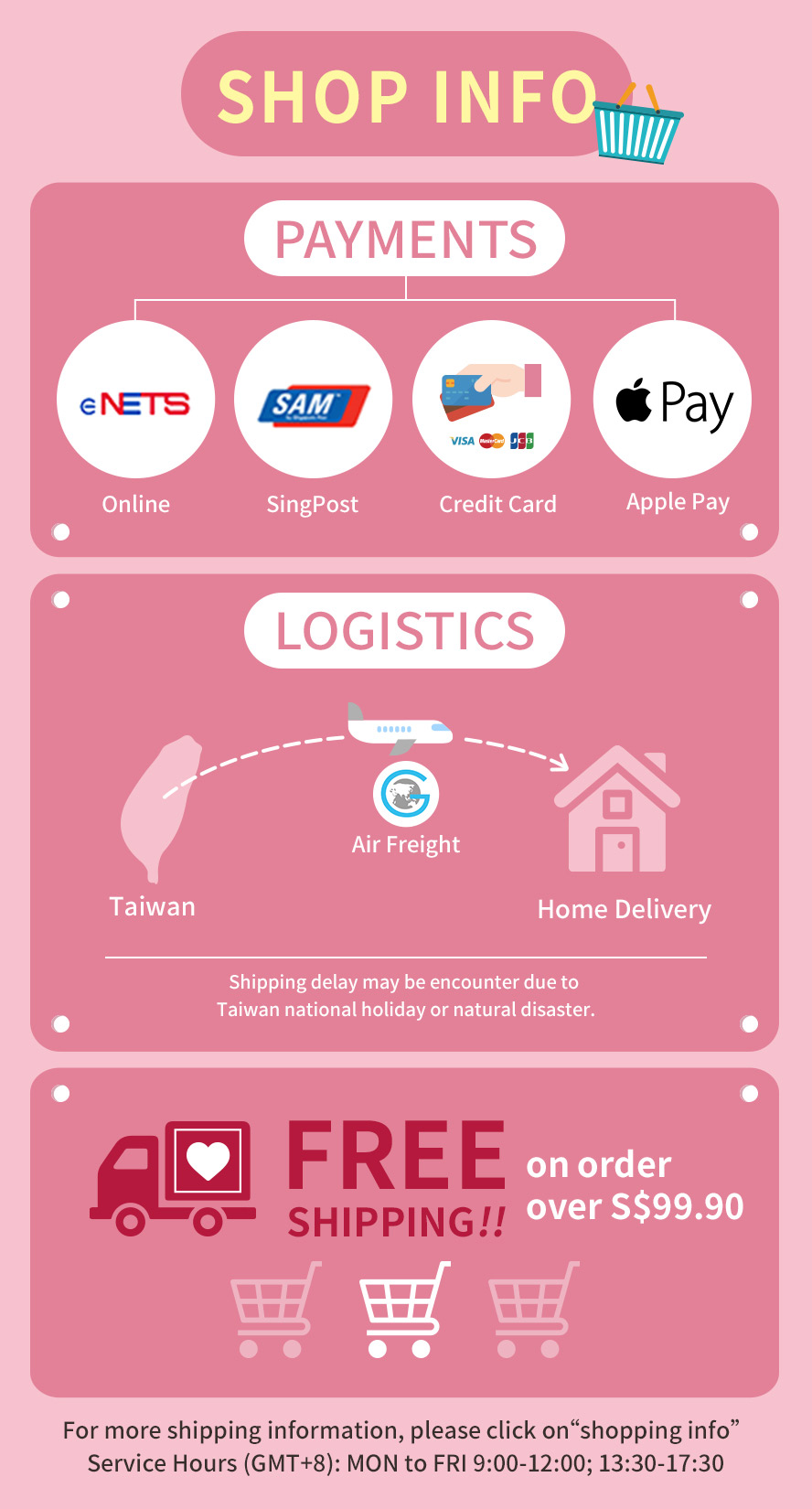 ---
Furluv Relax & Calm for Dogs and Cats (1g/stick pack; 30 stick packs/packet)
SGD $
33.17 ~ 66.34
SGD $
21.93 ~ 38.79