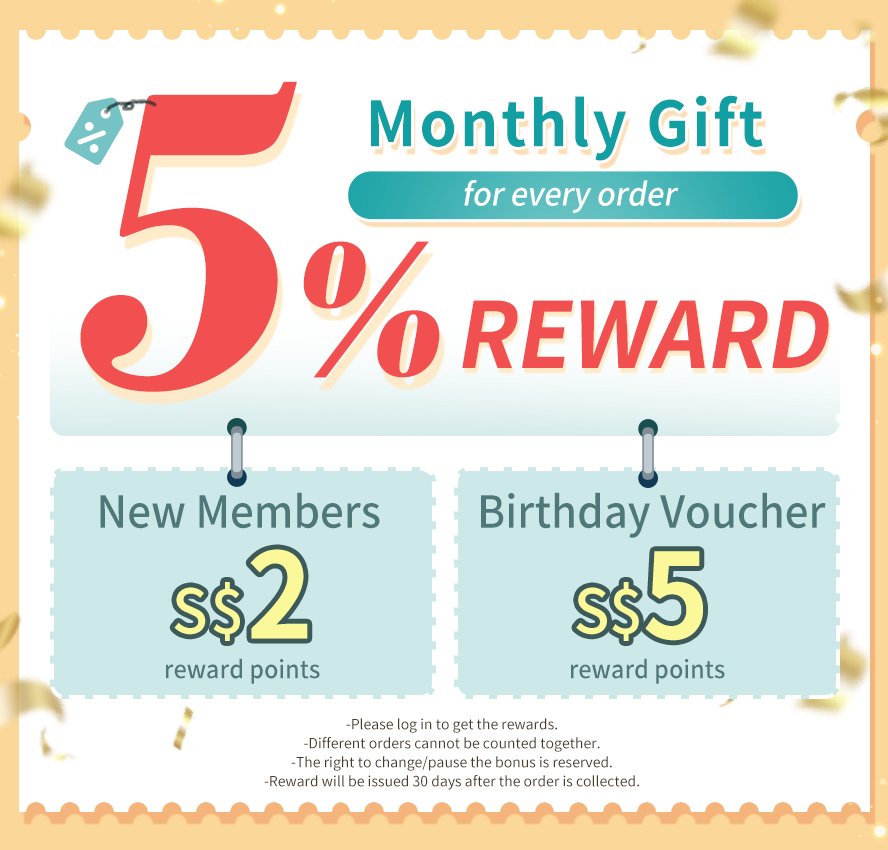 Furluv Skin & Coat Care for Dogs

【Pets Formulated Skin & Hair Care】

Pets suffering from ITCHINESS, ODD ODOR?
Deficiency nutrients of skin can easily cause skin problem!
Formulated skin supplement for dogs to build bright fur & healthy skin❤

【Shedding Prevention】 Terrapin Egg Extract
Finest terrapin eggs rich in amino acids and lecithin for dog's fluffy and healthy hair
【Skin Nourishment】Japan Patented Fish Collagen
Hydrolyzed collagen for easy absorption with small molecule to enhance skin health
【Patented Embedment Technique】Patented Probiotics Complex
8-in-1 Anti-Allergic Probiotics + Ganoderma Lucidum Polysaccharides to regulate physiological functions, enhance immune system, and protect from allergy
【Grow Shiny Fur】Linseed Oil
Plant-based Omega-3 to supply essential fatty acids for dogs

Directions:
1. Dogs Weight Range: 1-10 kgs
Consume 1 stick pack once daily
2. Dogs Weight Range: 10-25kgs
Consume 1 stick pack twice daily
3. Feeding amount adjustment needed accordingly to dogs condition.
4. This product is suitable for dogs of all ages, can be eaten directly or mixed with dog food.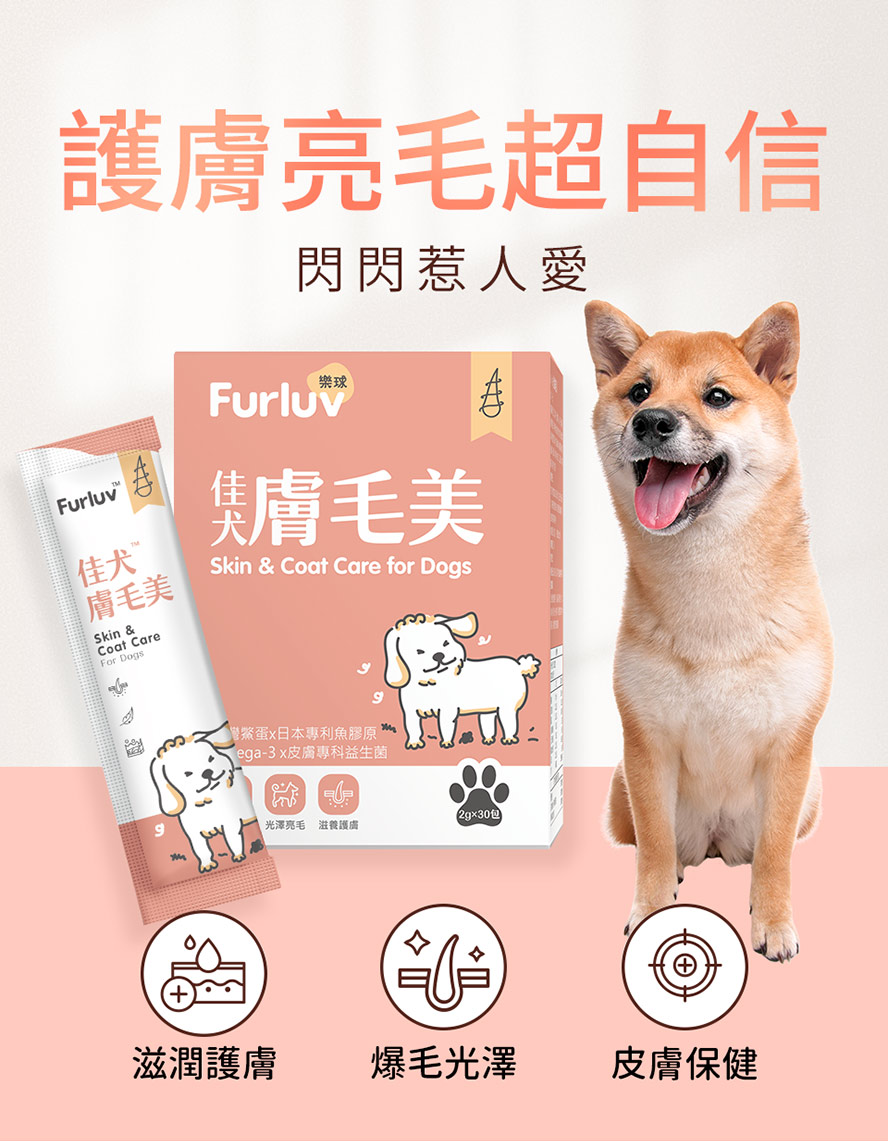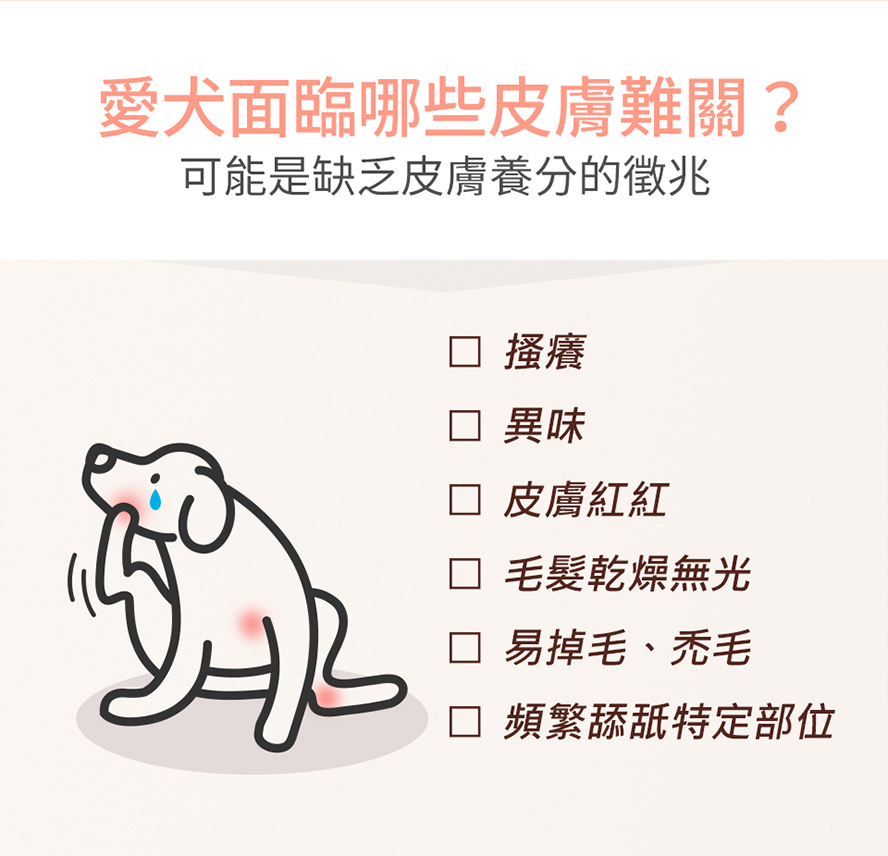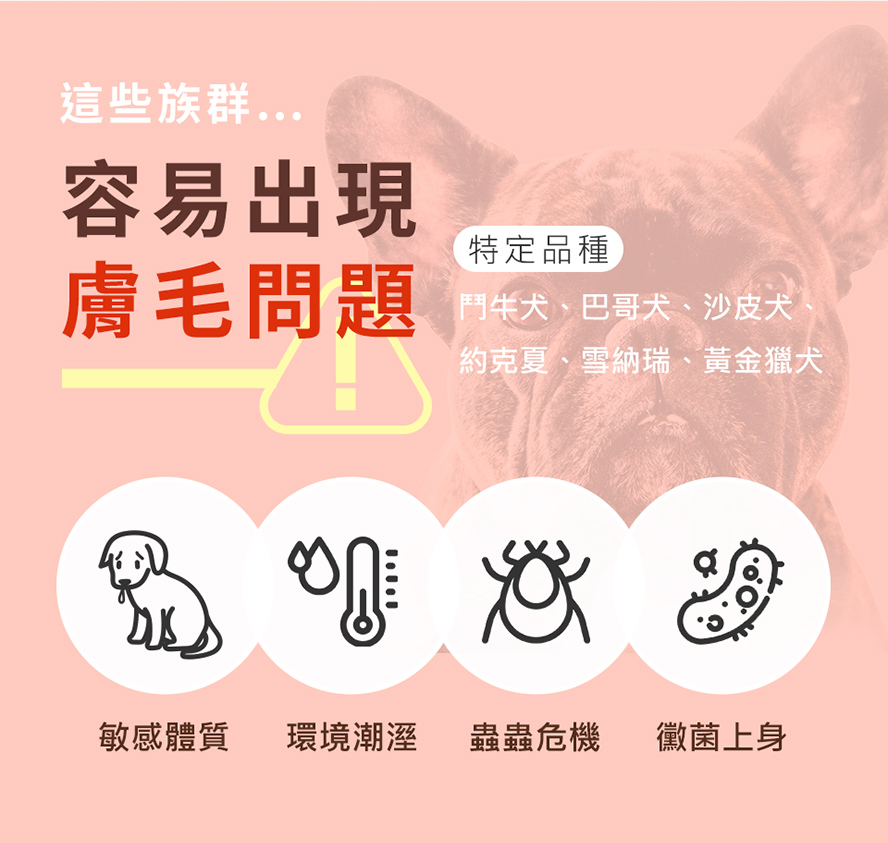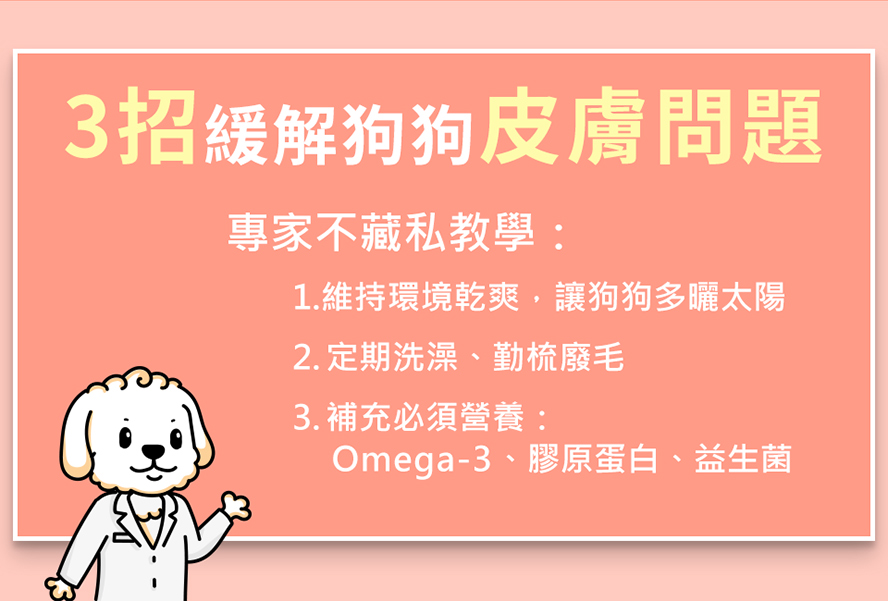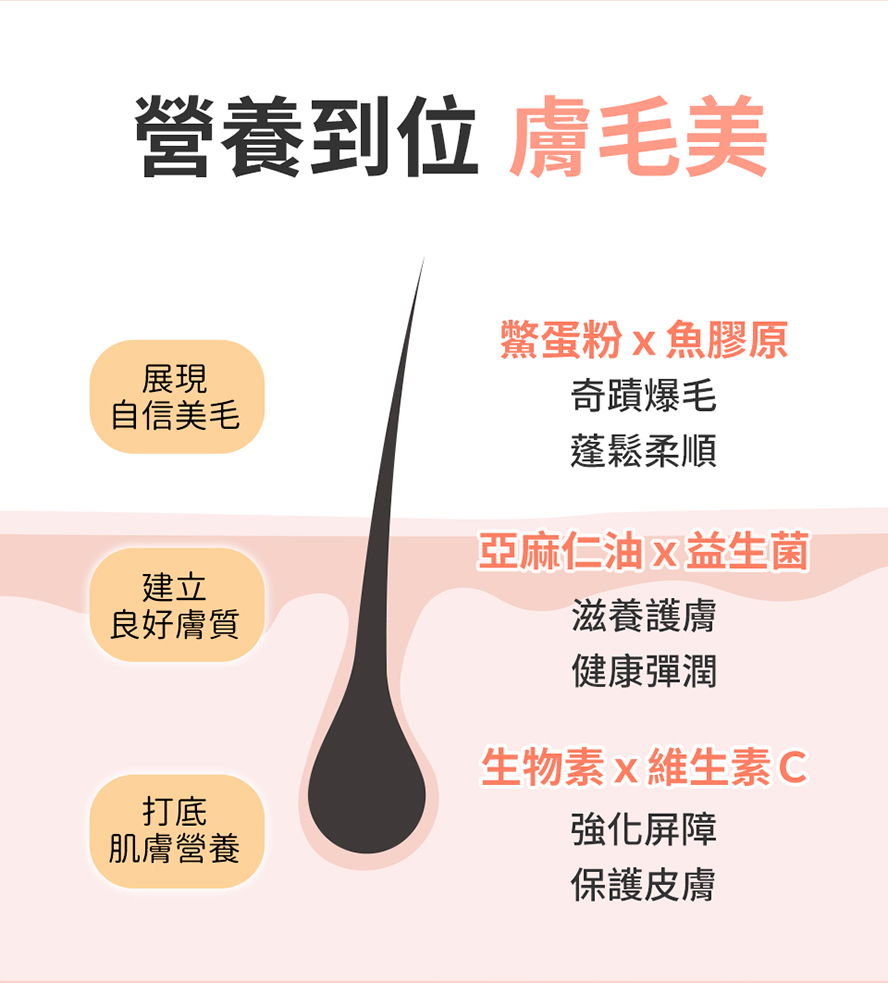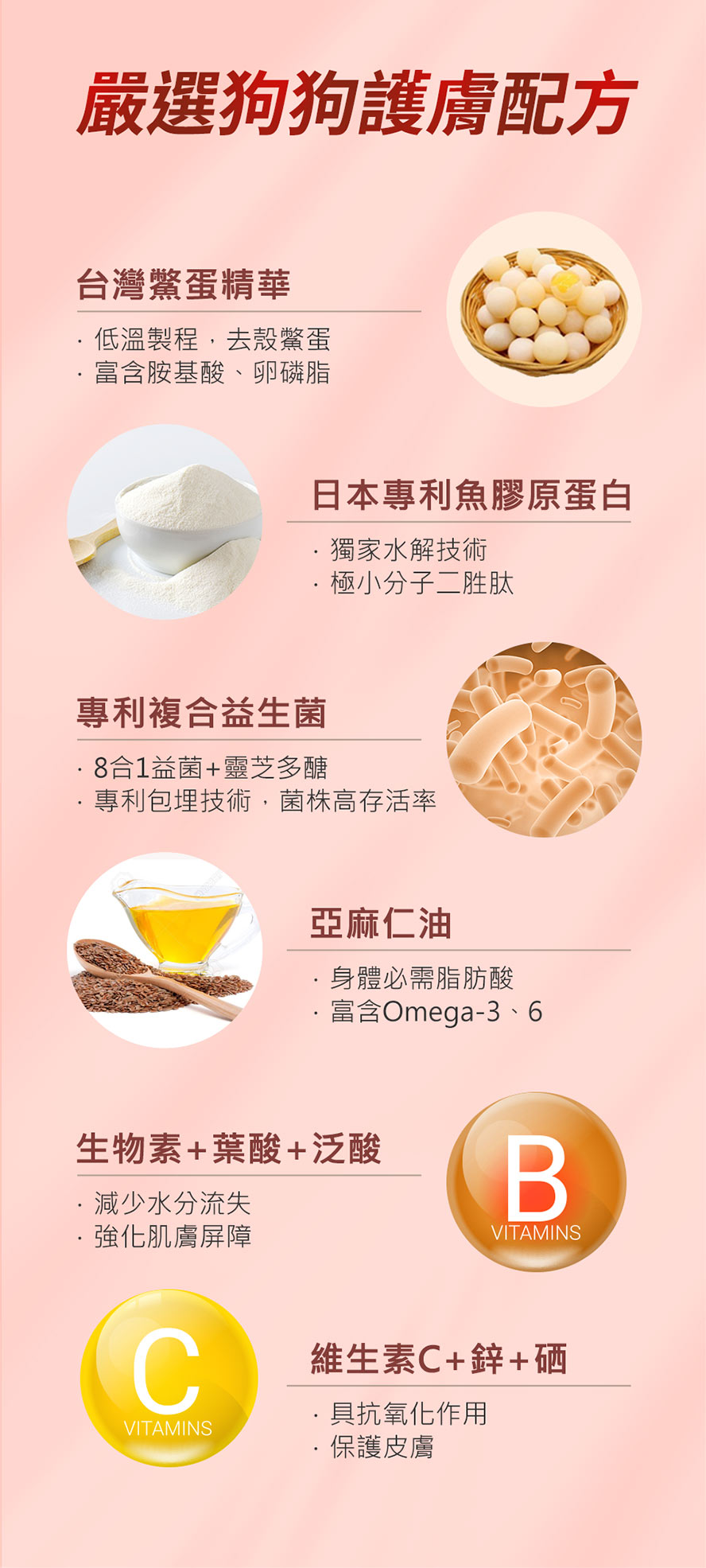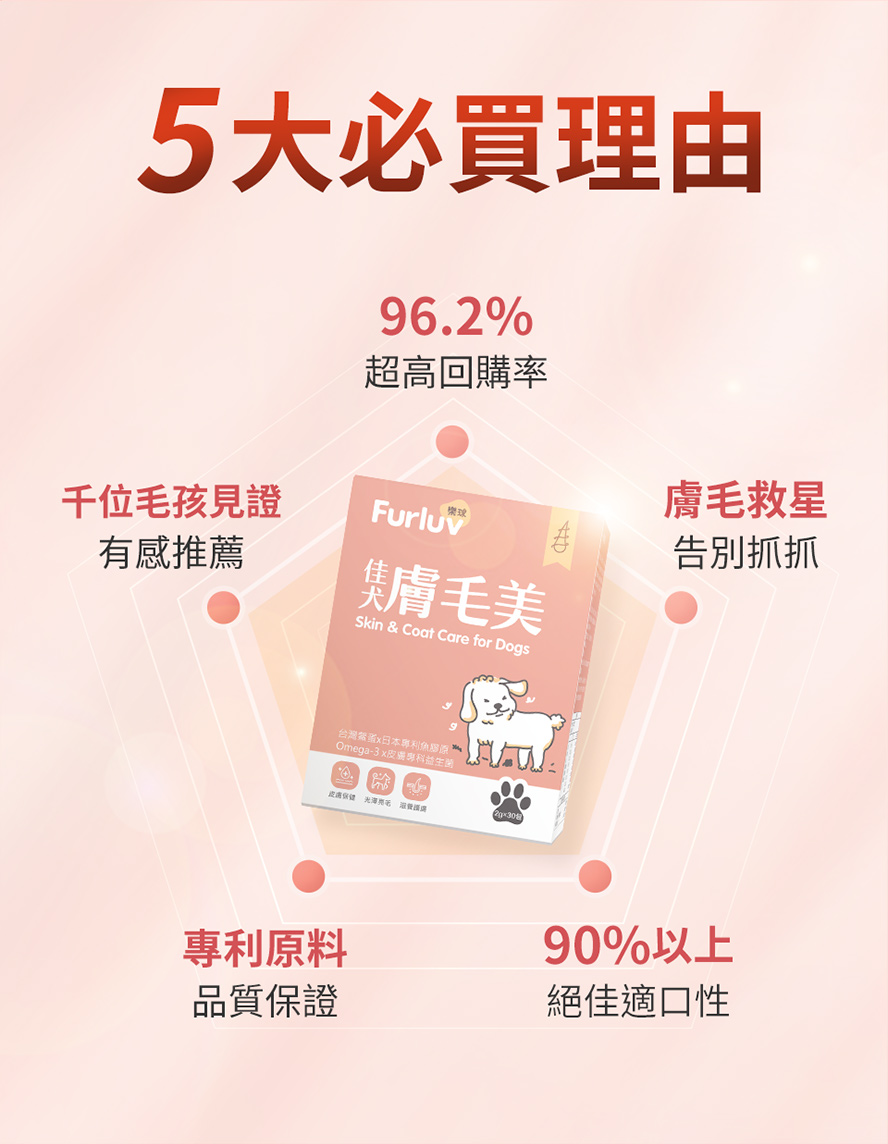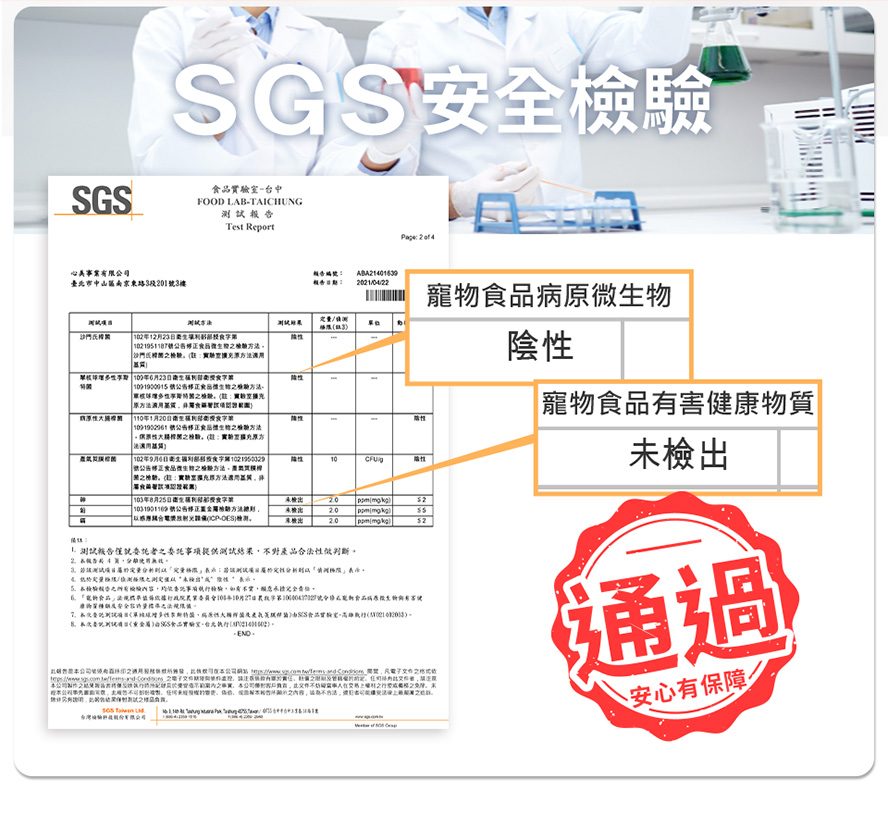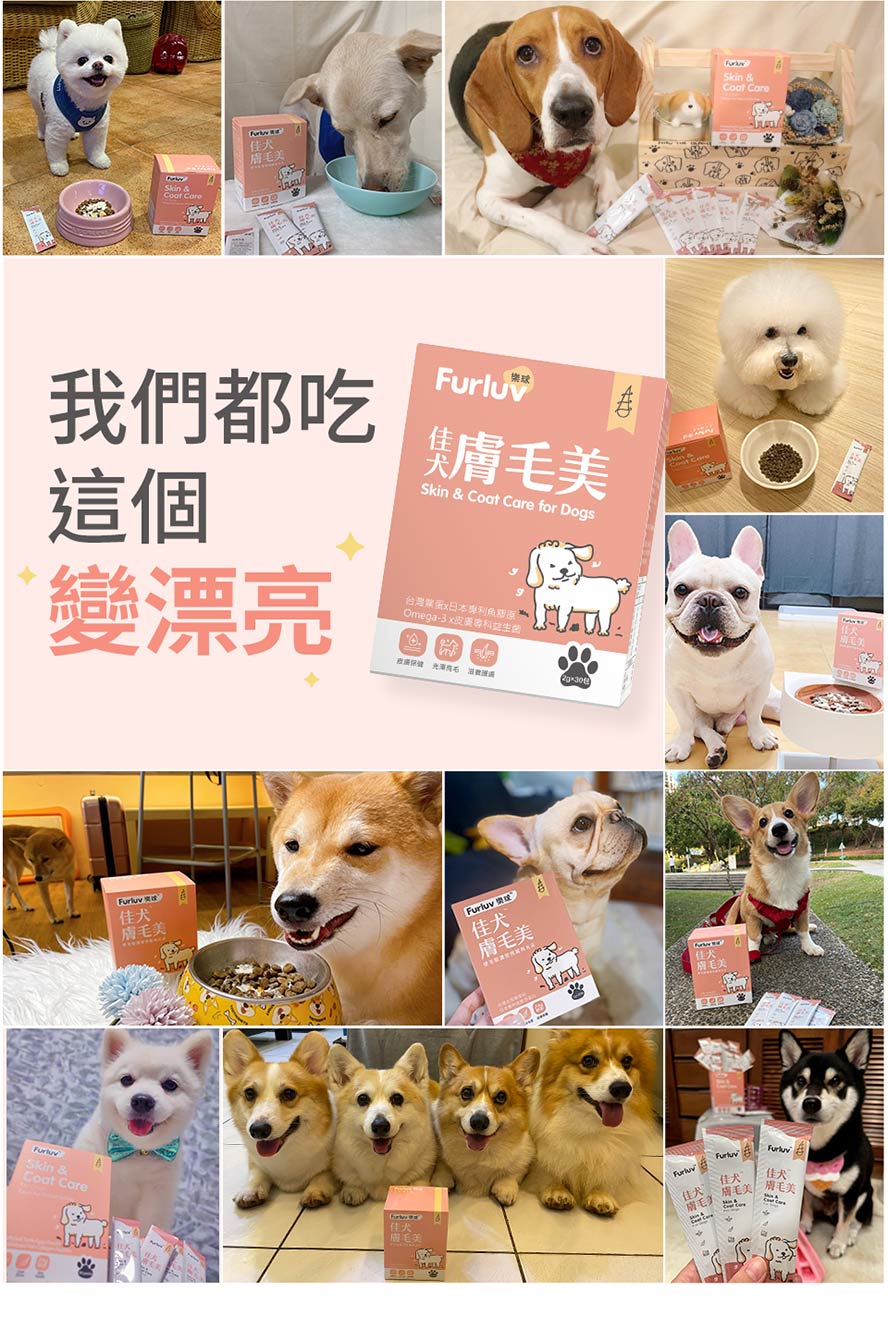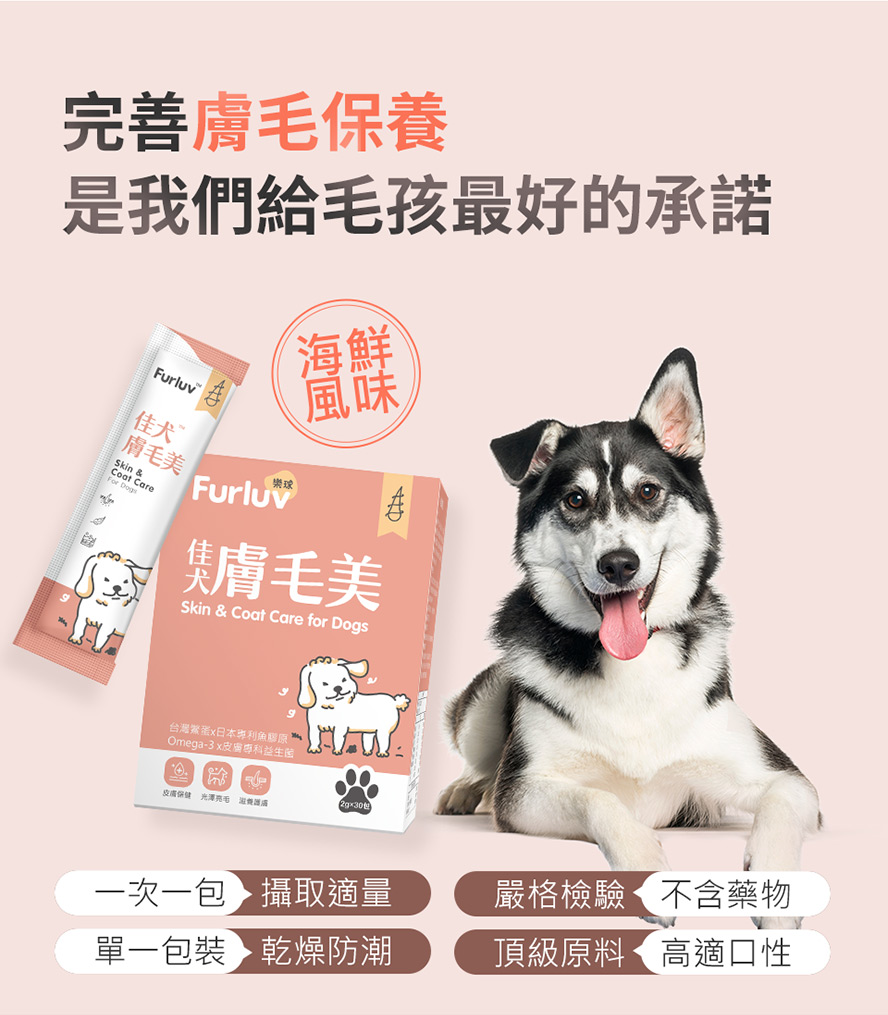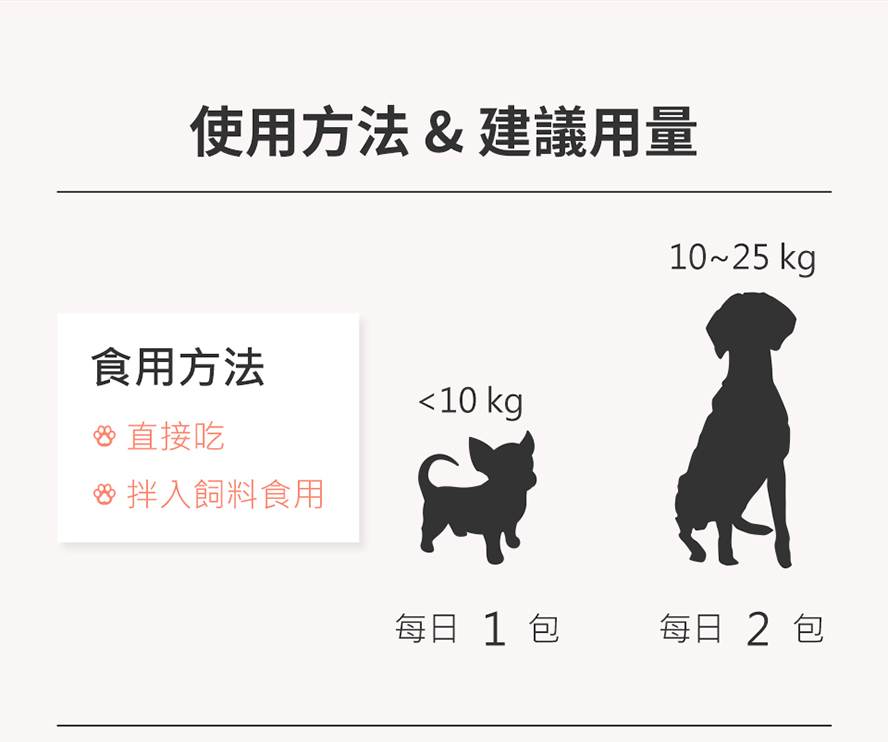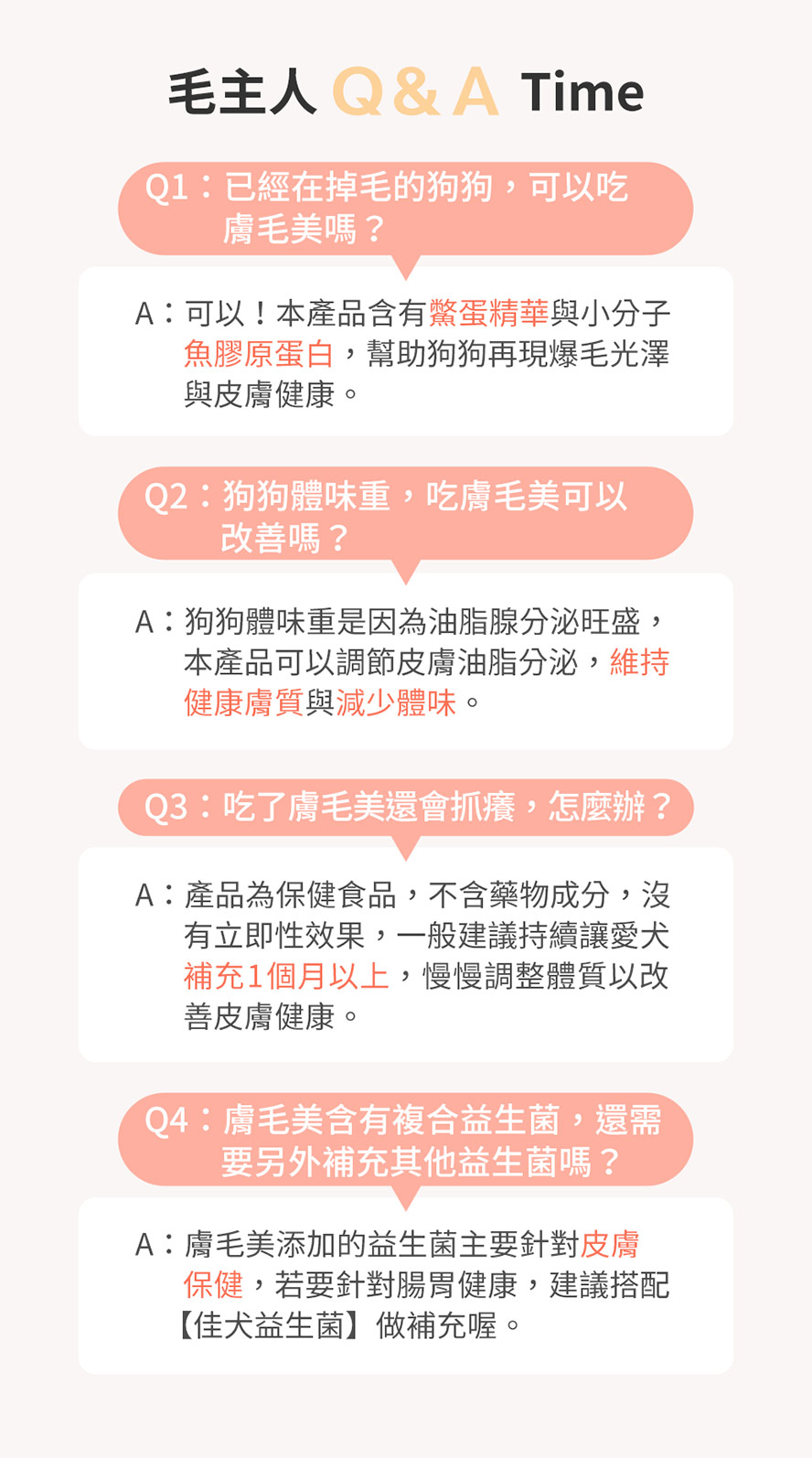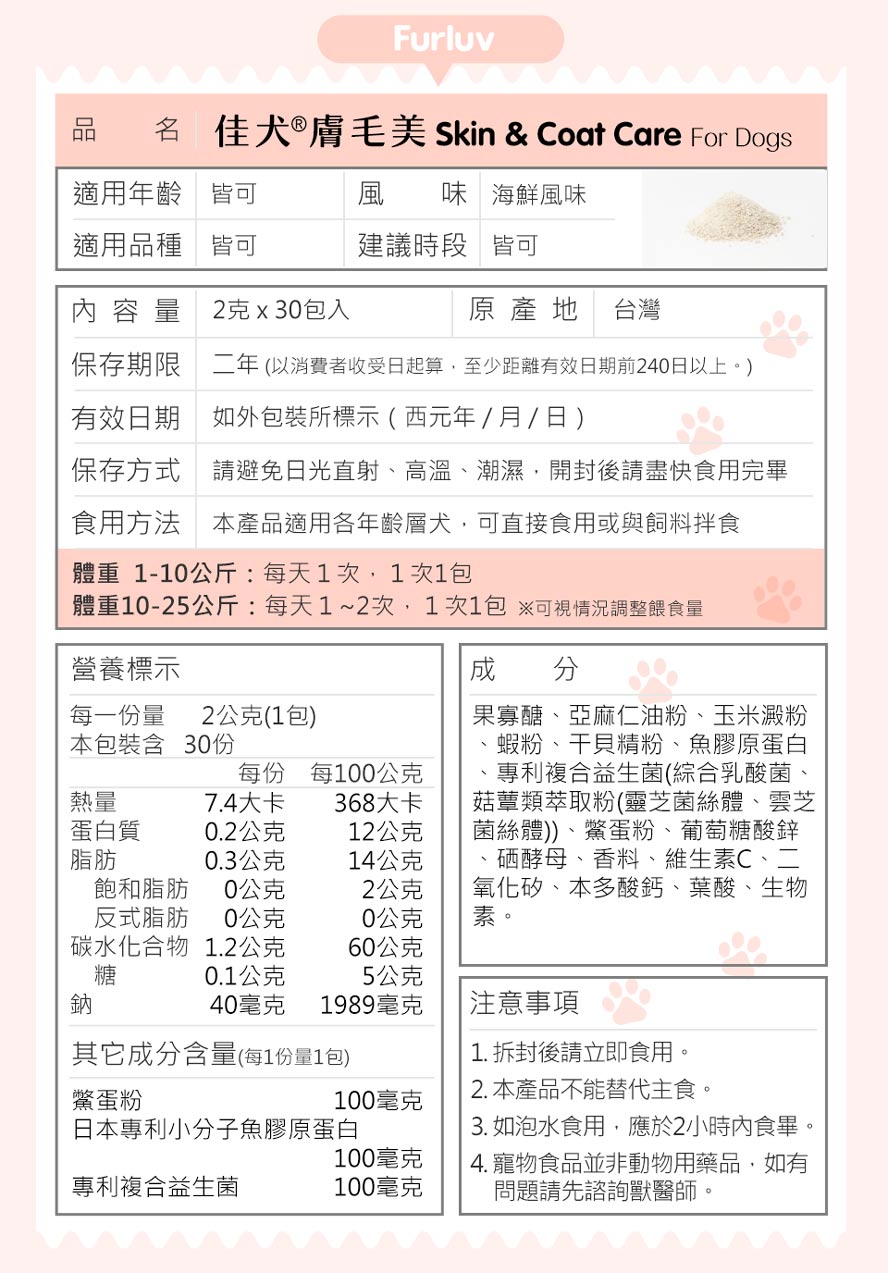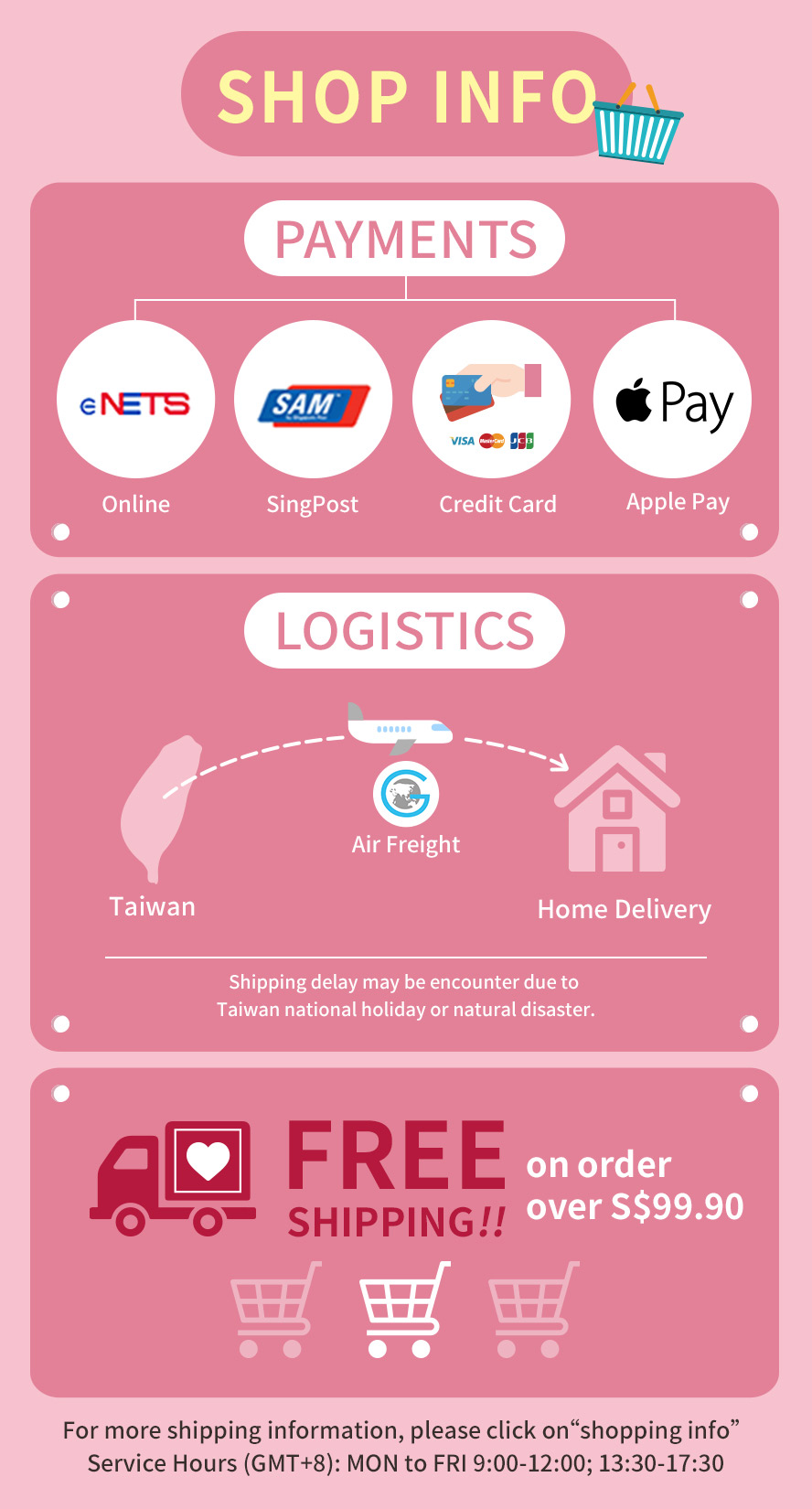 ---
Furluv Skin & Coat Care for Dogs (2g/stick pack; 30 stick packs/packet)
SGD $
55.66 ~ 111.32
SGD $
33.17 ~ 61.28