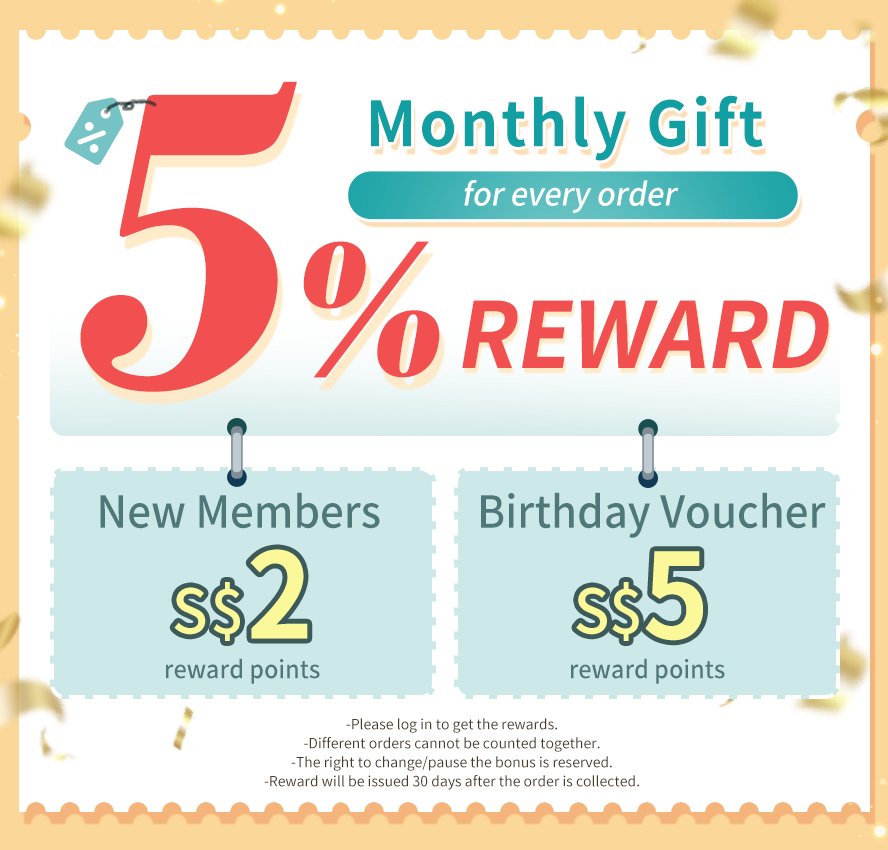 Furluv Skin & Coat Care for Dogs+Furluv Probiotic Powder for Dogs

【Gut Health Support & Skin Allergies Solution】

Damp environment or seasons change can causes itchiness, soft stools, and other dicomforts
Repeated skin problems and gut issues seems very challenging
This bundle of Furluv is specialized to improve immunity of dog
Probiotics and formulated skin care supplement for dogs!

【Furluv Skin & Coat Care for Dogs】
Patented Fish Collagen+Terrapin Egg Extract+Omega-3+Patented Probiotics Complex
→Build good skin condition and maintian glowy coat
【Furluv Probiotic Powder for Dogs】
Patented AB Kerif Probiotic+FOS+Digestive Enzyme+Burdock
→Improve the health of bacteria flora in body and promote smooth bowel movement

Directions:
1. Consume 1 stick pack each once-twice daily.
2. Feeding amount adjustment needed accordingly to dogs condition.
3. These product are suitable for dogs of all ages, can be eaten directly or mixed with dog food.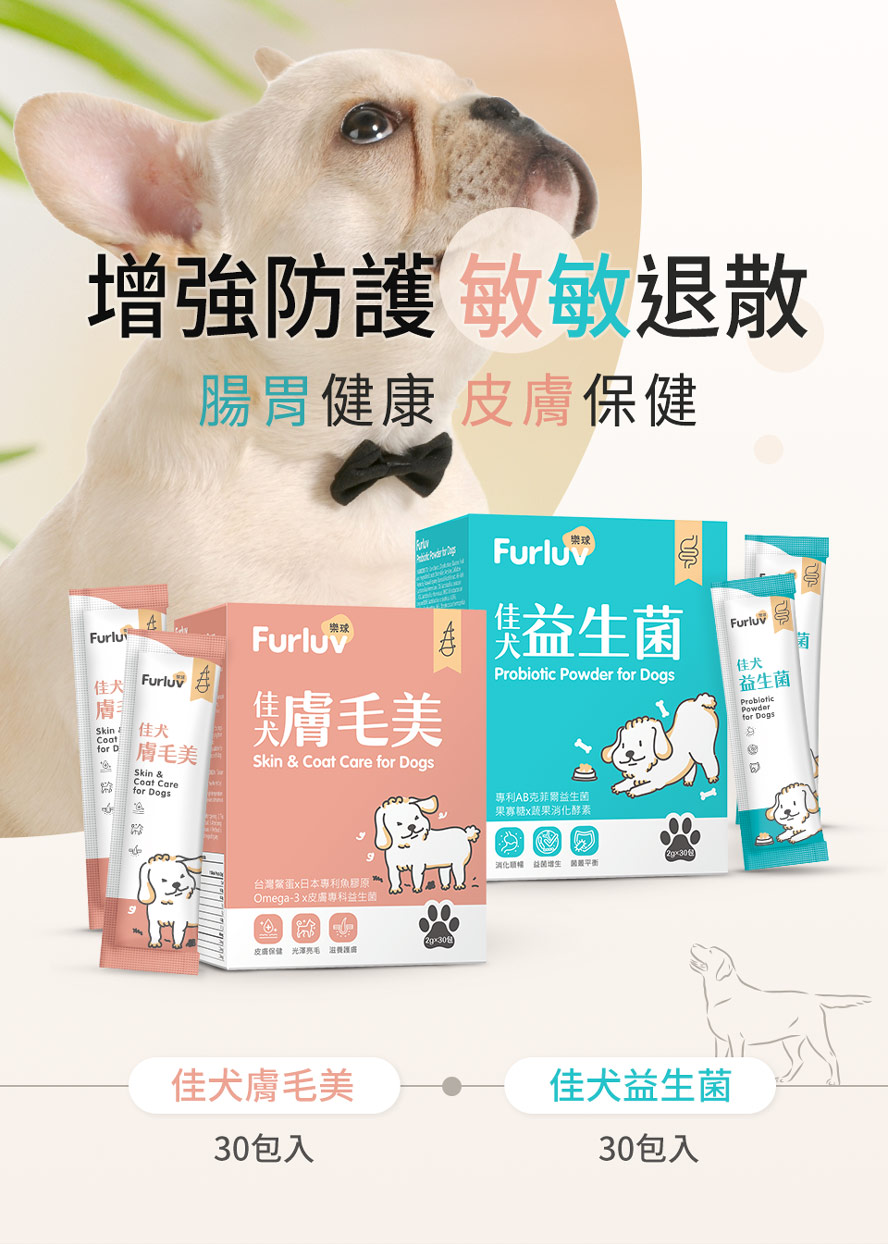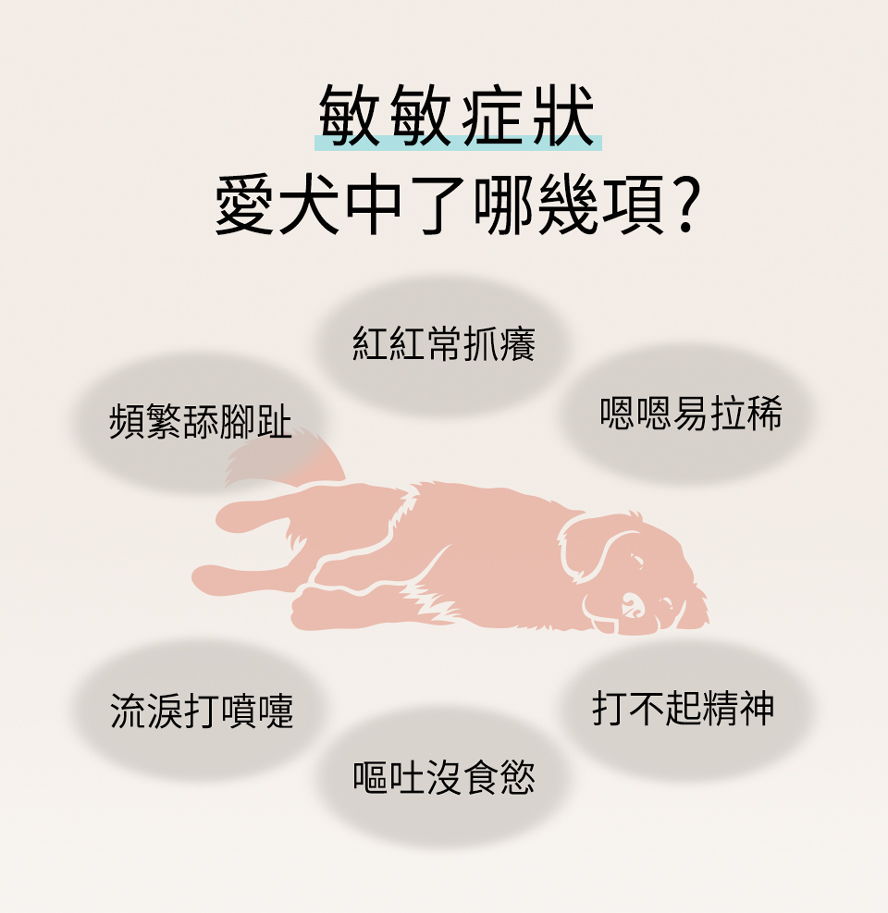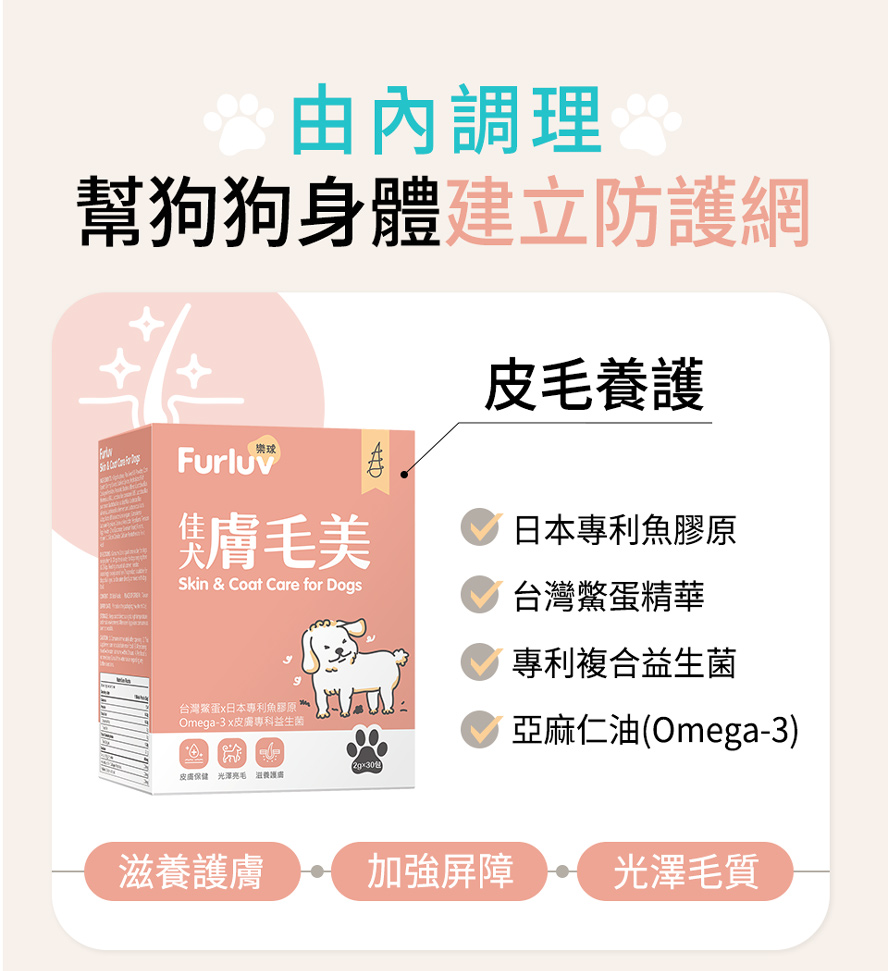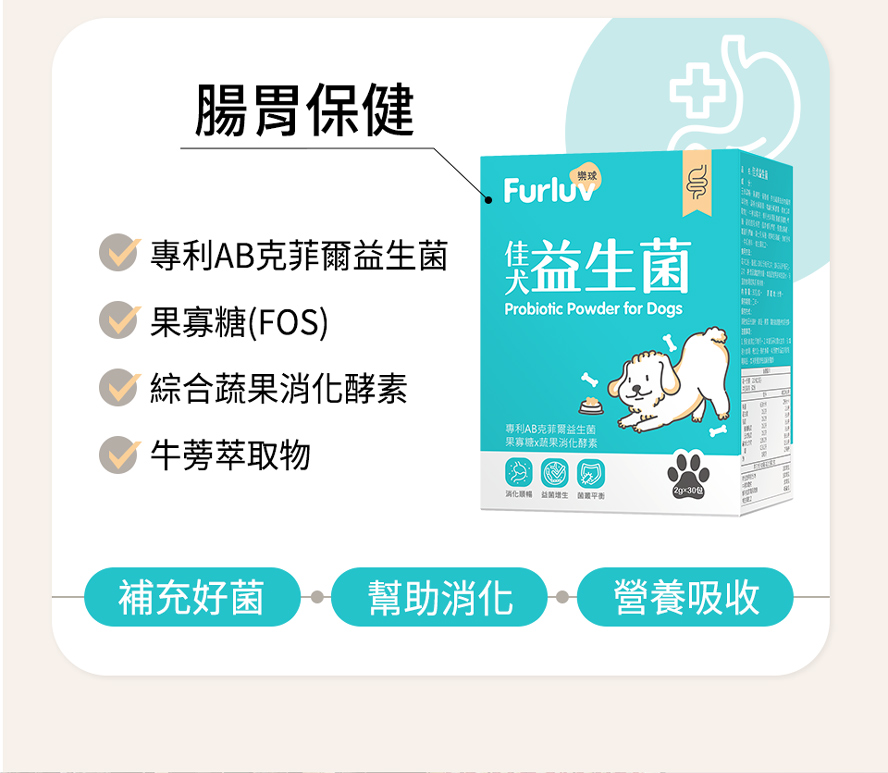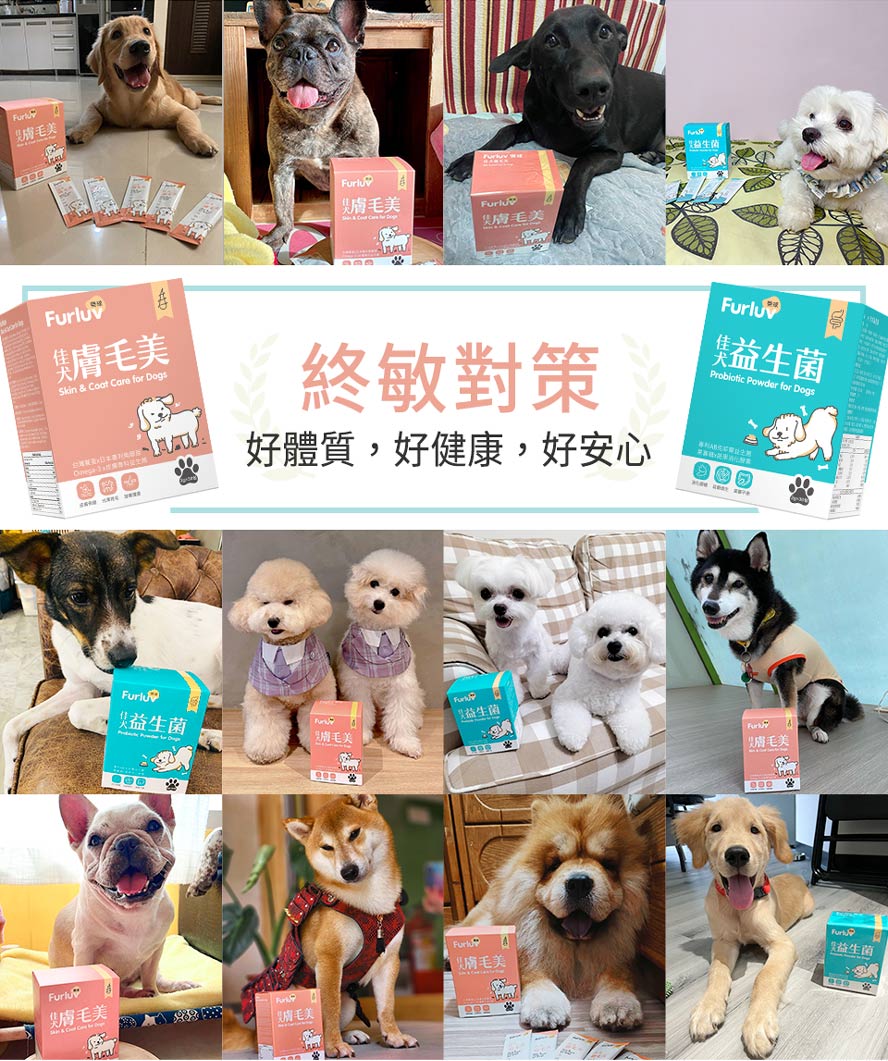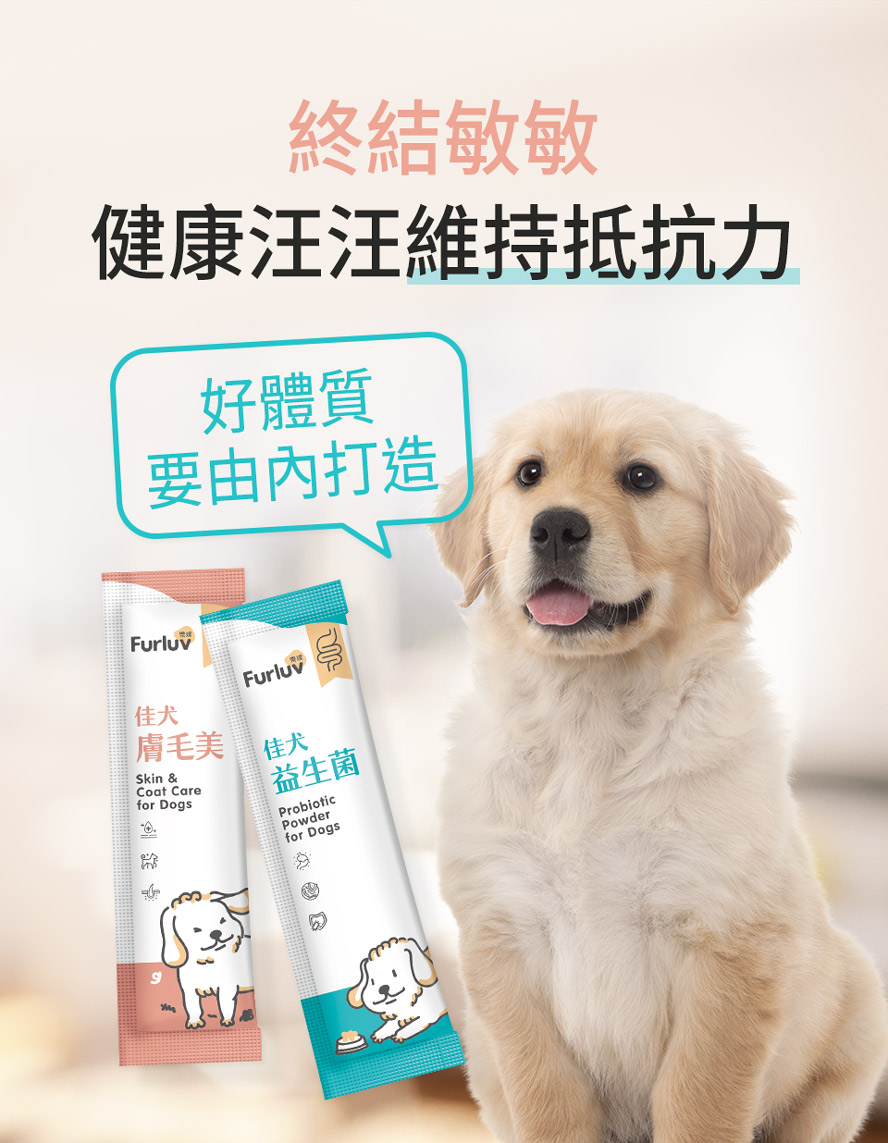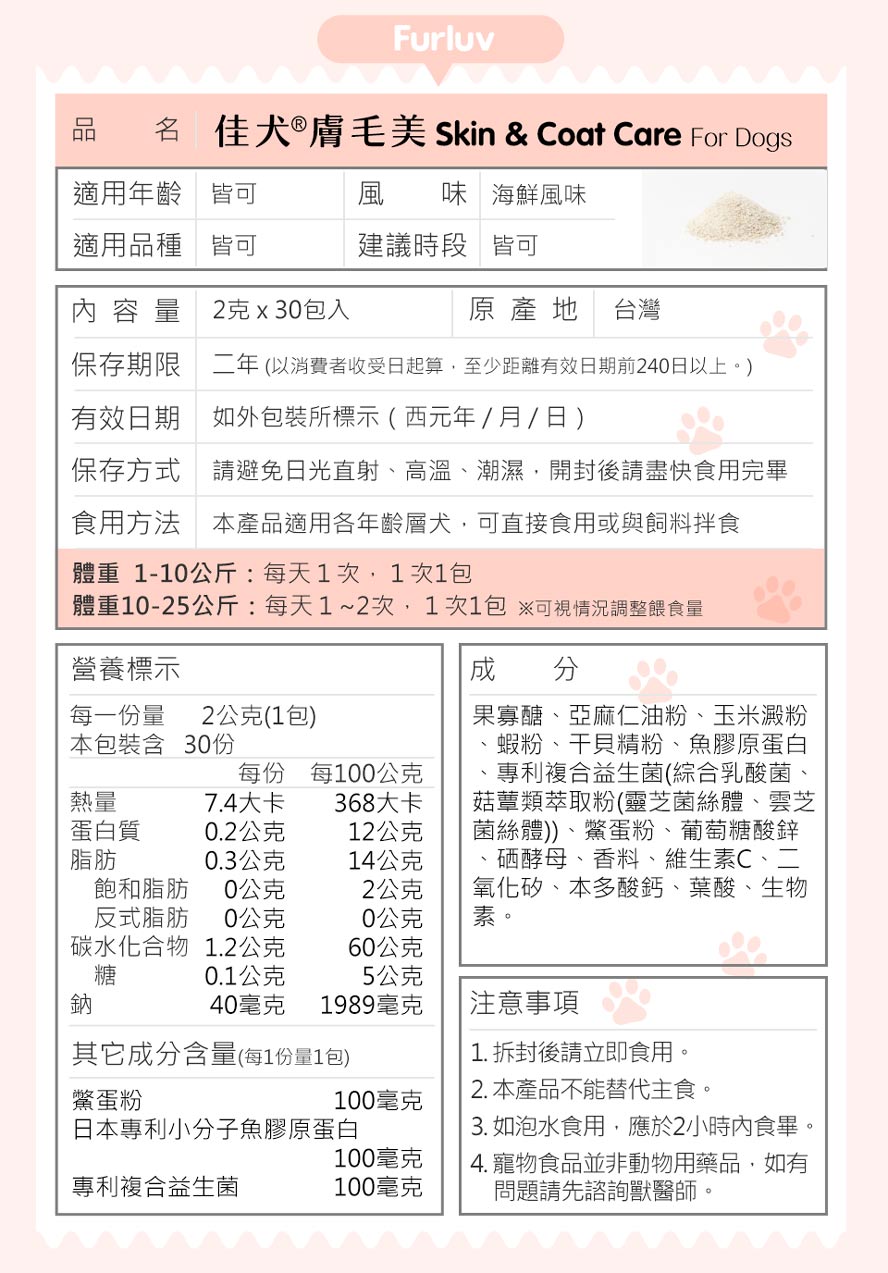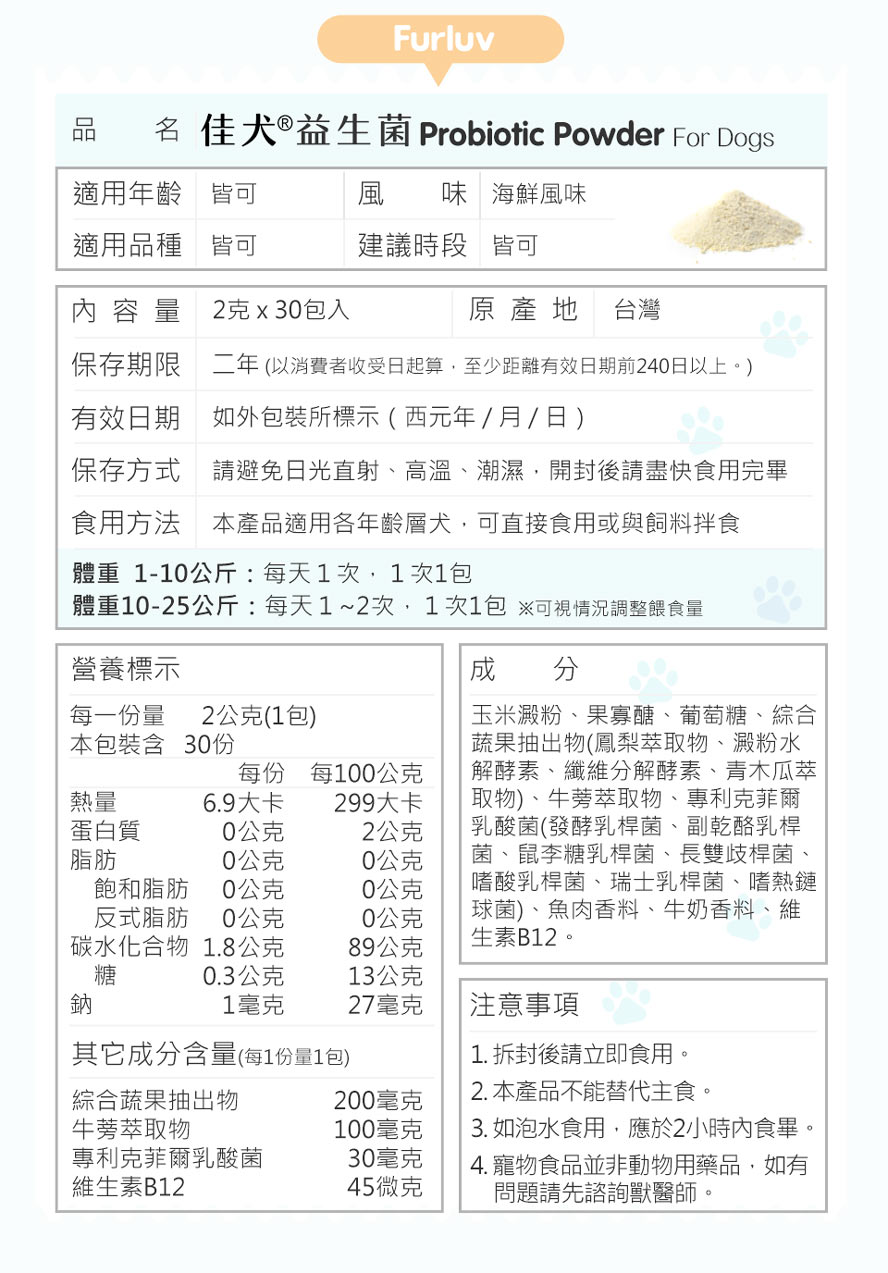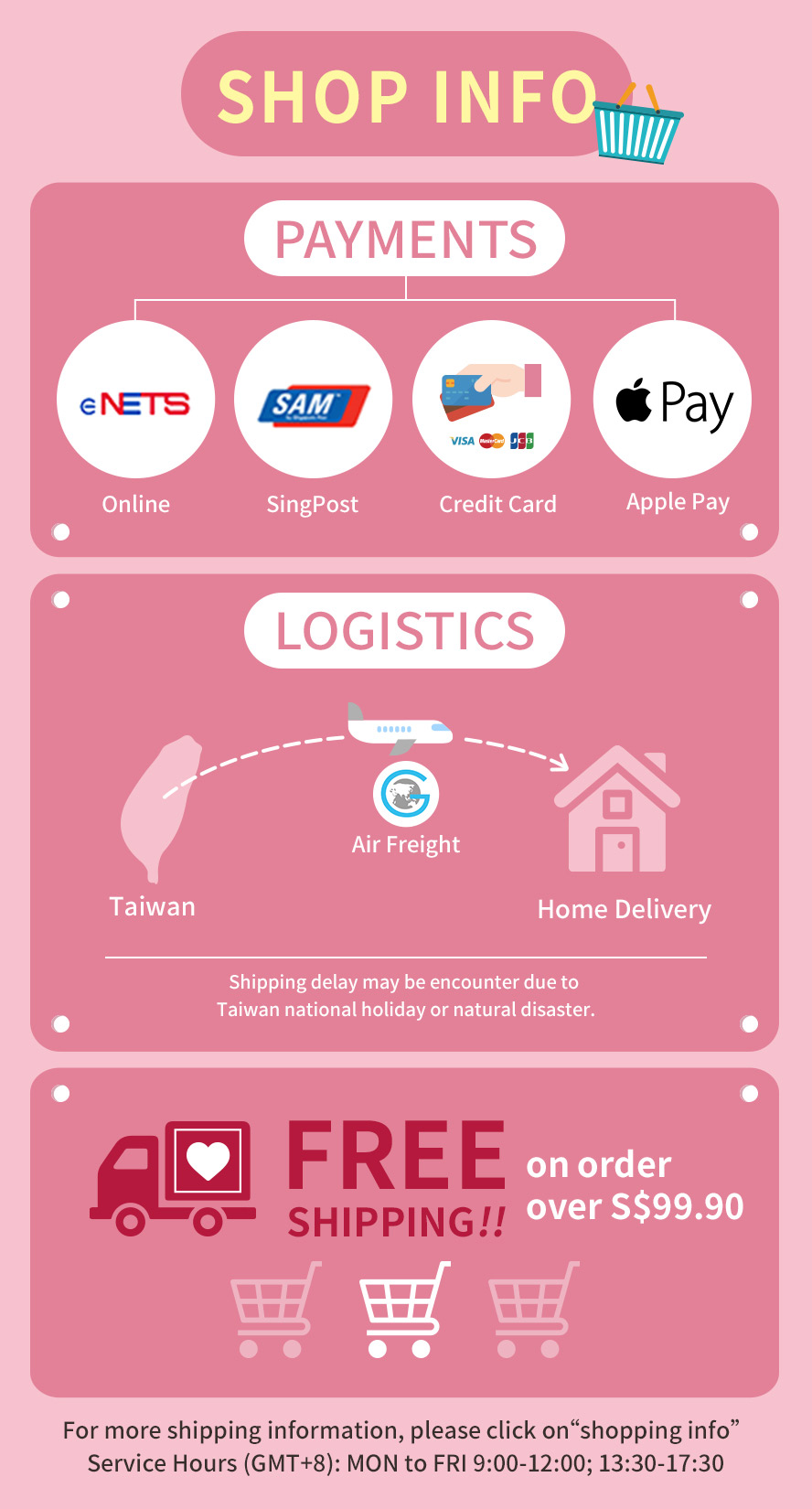 ---
Furluv Skin & Coat Care for Dogs (2g/stick pack; 30 stick packs/packet)+Furluv Probiotic Powder for Dogs (2g/stick pack; 30 stick packs/packet)