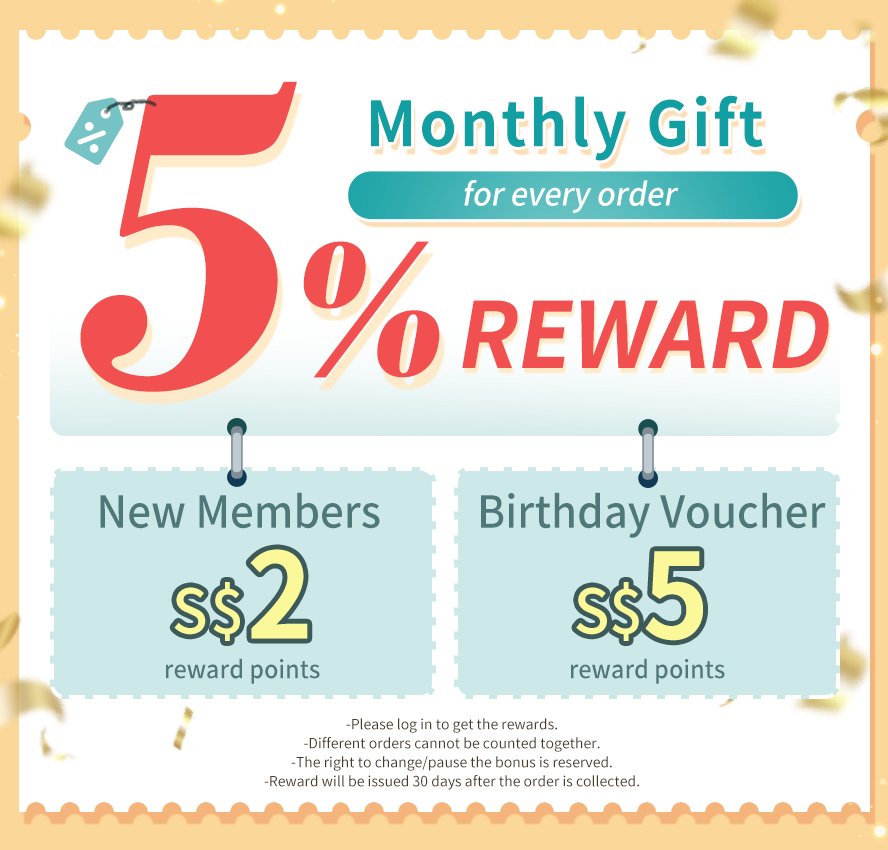 About BHK's Patented Natto with Q10
【Lower Vascular Strain for Better Health】
Patented Bacillus Natto Fermentation
The only strain of Natto Bacillus in the market, containing Nattokinase.
It is produced using food-grade non-GMO soybeans, yeast, and other fermentation substrates. It effectively reduces the risk of blood vessel blockage.
Patented Coenzyme Q10
High quality natto fermentation origin, improves metabolism and enhance vitality.
Vitamin E x Vitamin D x Chelated Zinc
Promote healthy skin and blood cell; Maintain metabolism of energy carbohydrates, protein, and nucleic acid.
Dual-patents to improve all-ound metabolism, relieve body burdern, and strengthen health from inside out.
Suitable for elders, people who often stay up late, eat-out, and always have business social as daily health support to regulate blood flow and metabolism.
Direction:
Take 1 tablet daily after dinner. For better result, take 2 tablets daily. Do not exceed recommended dosage.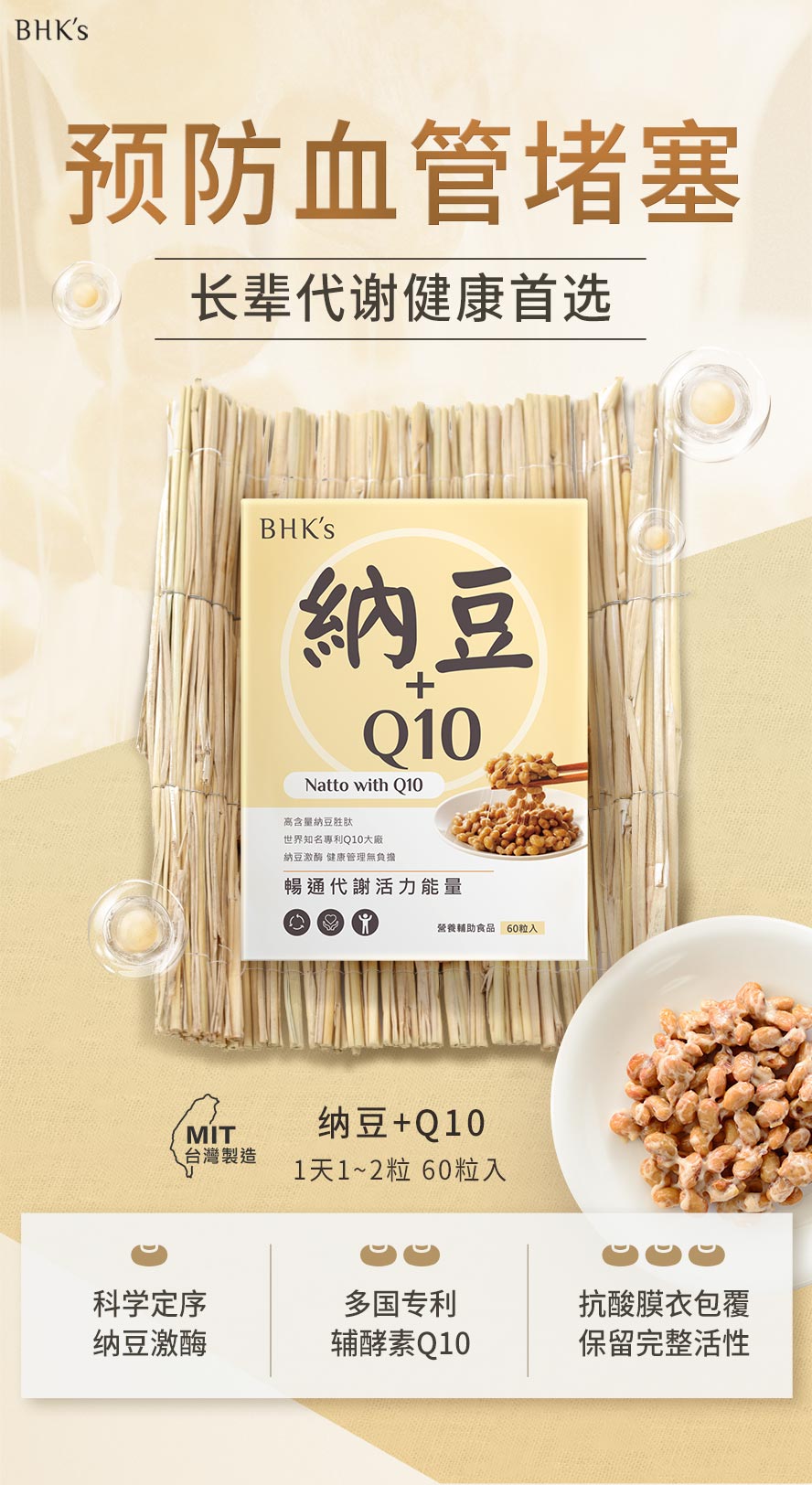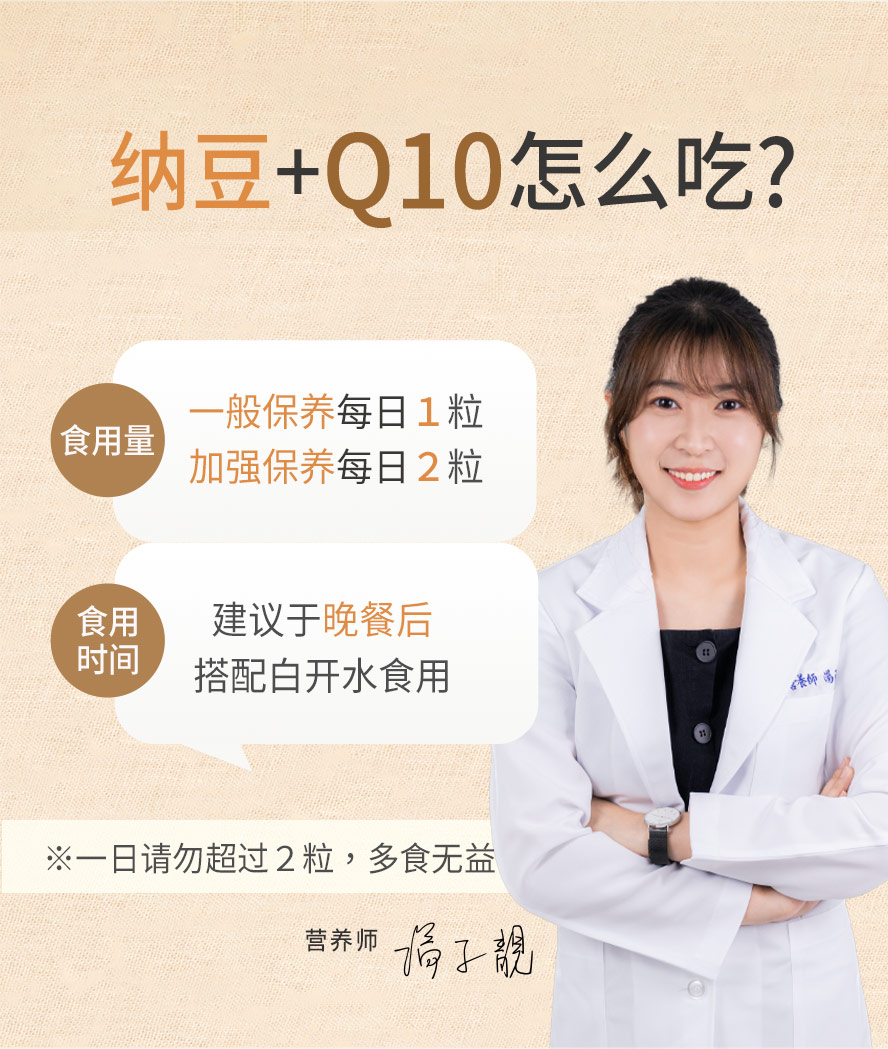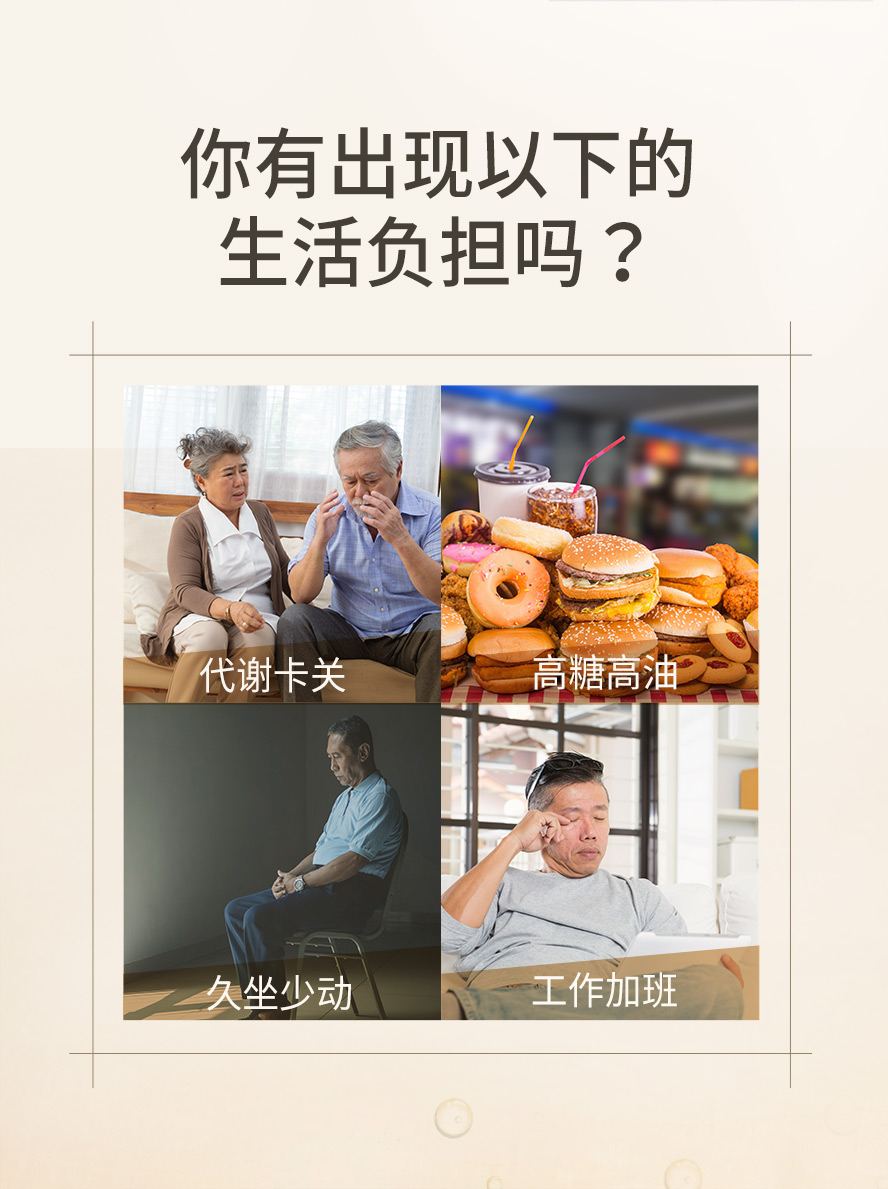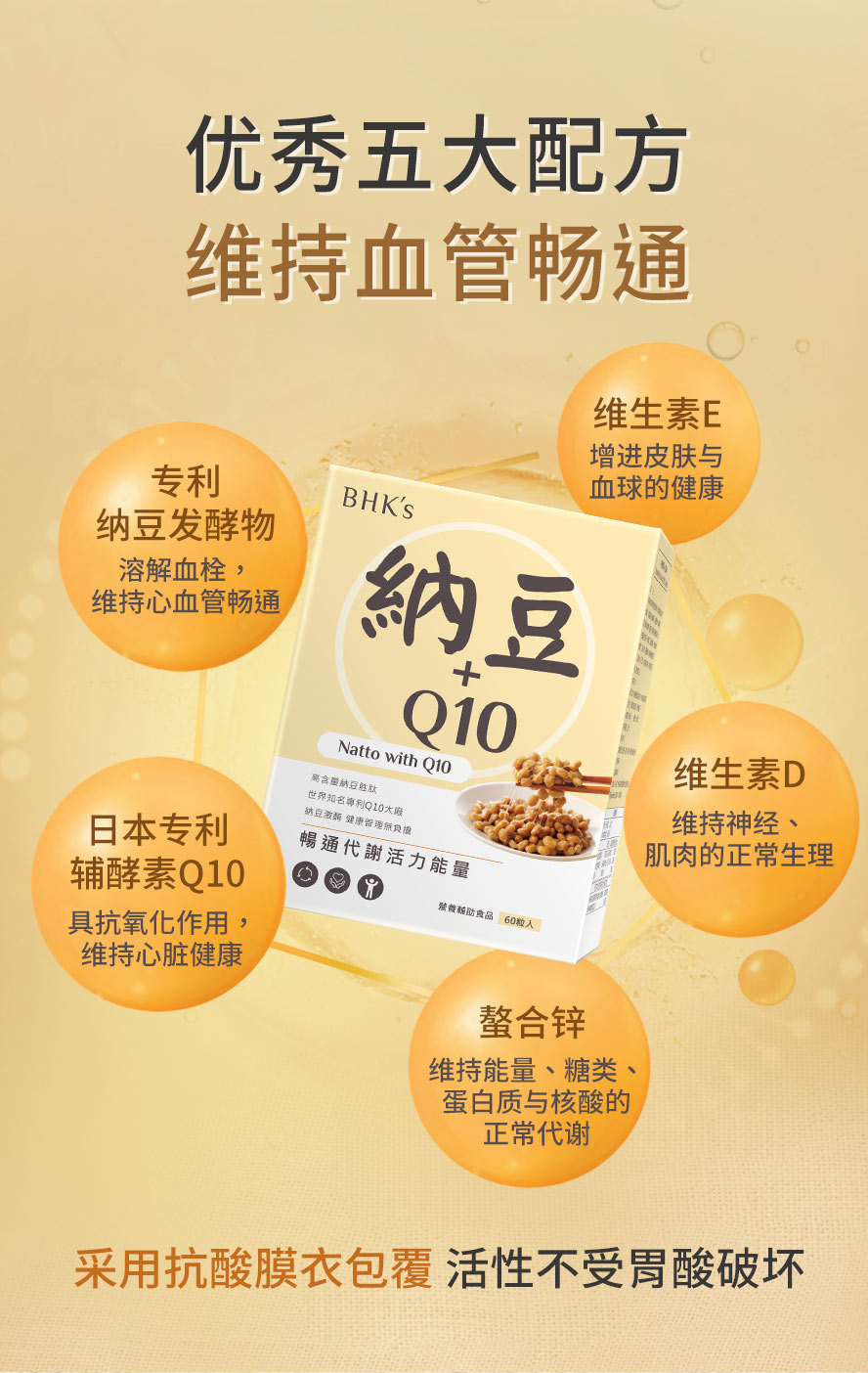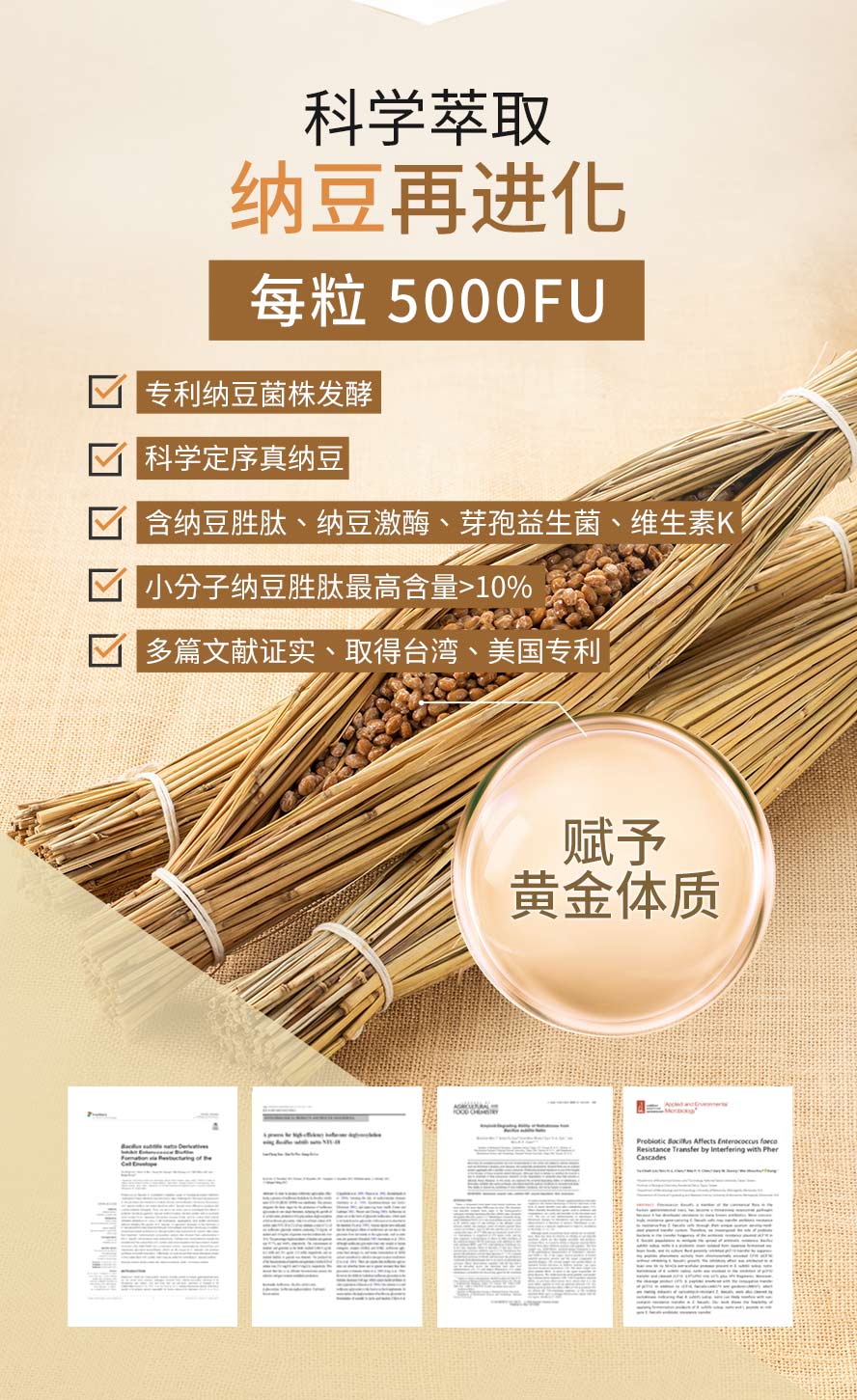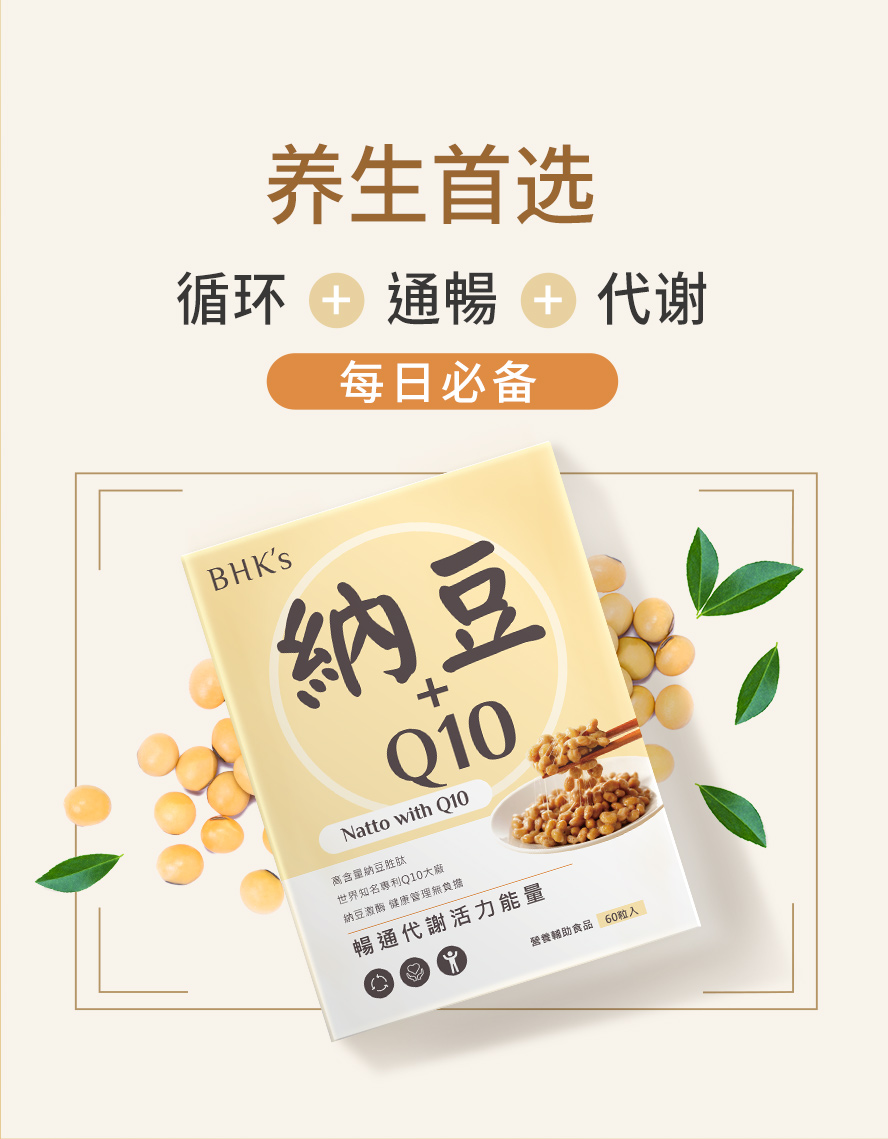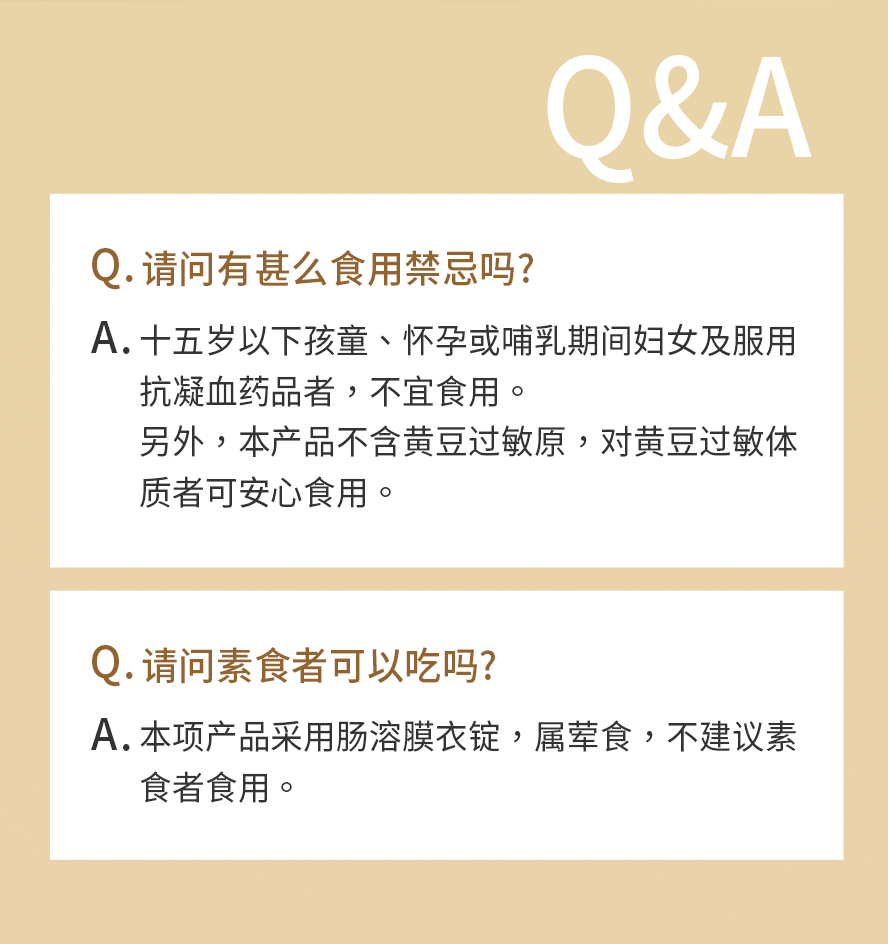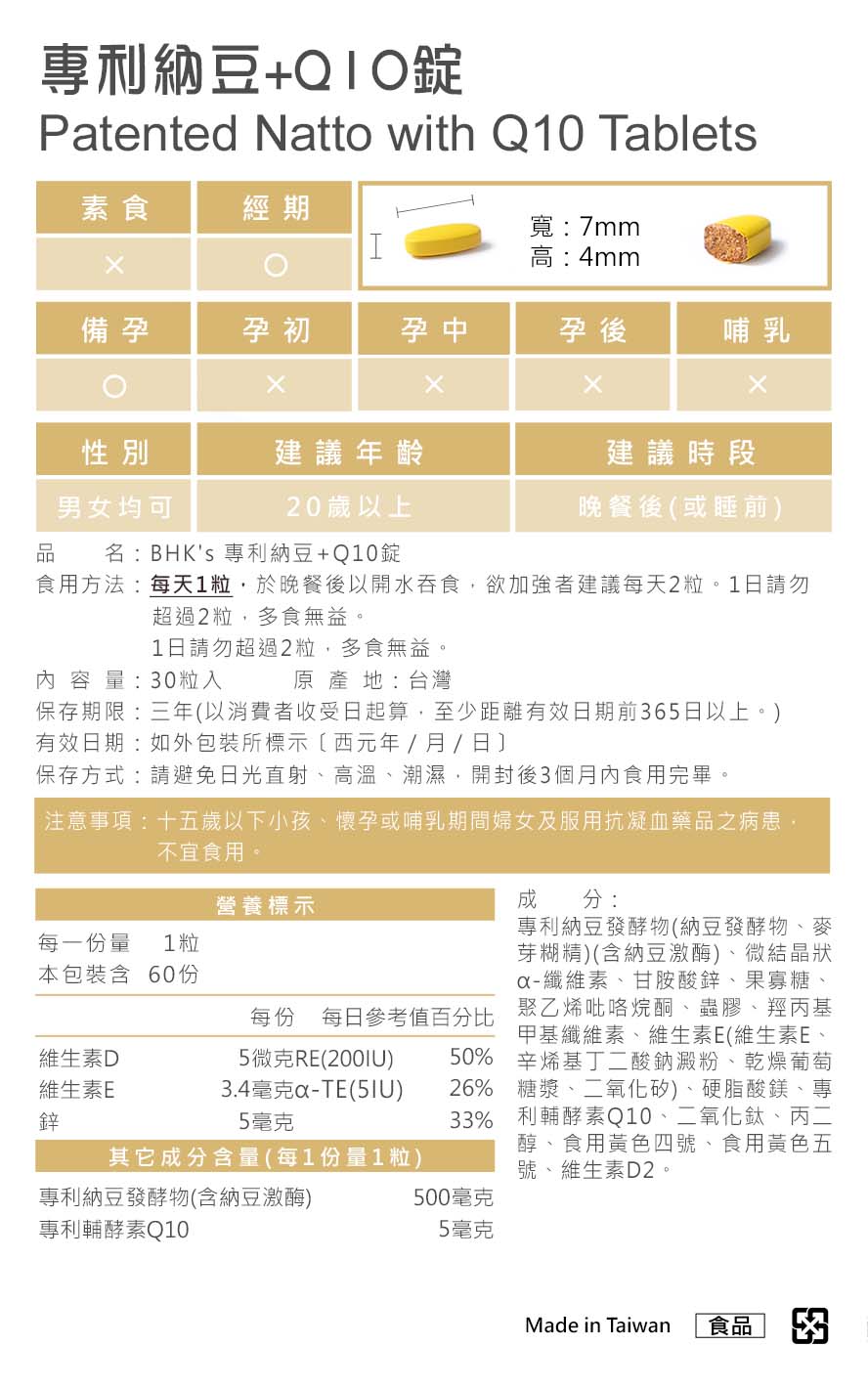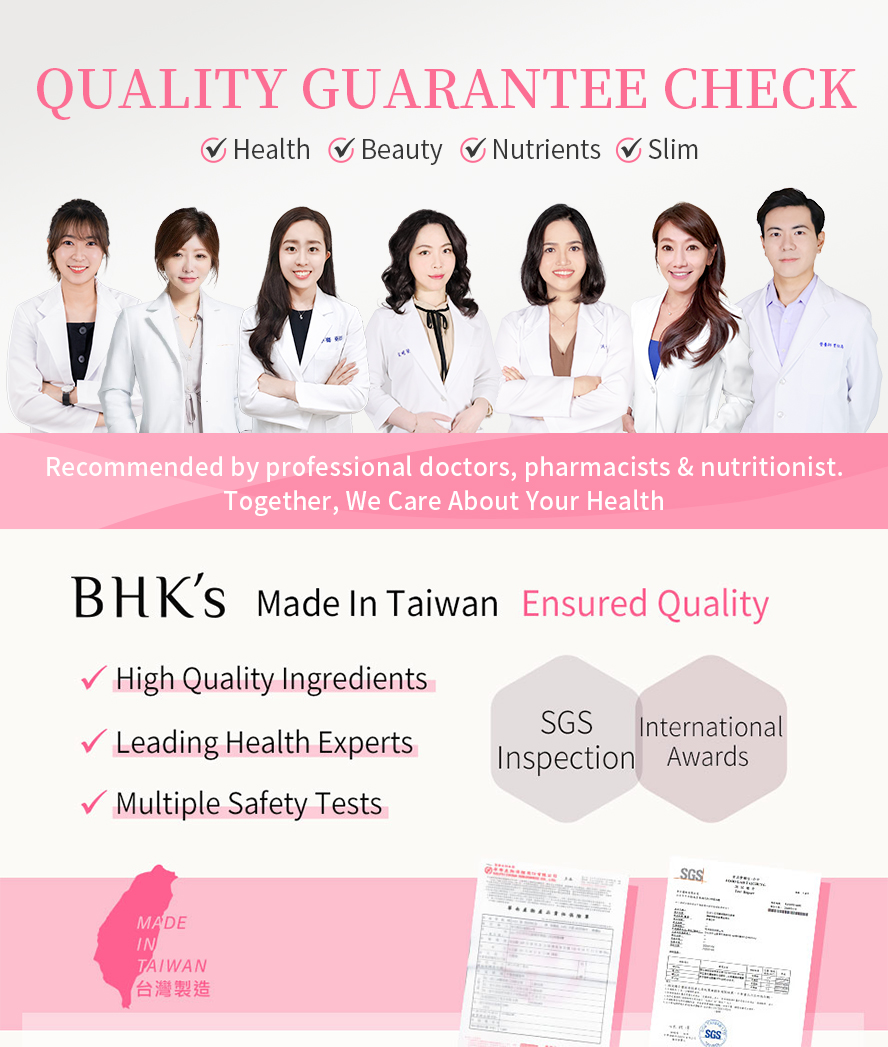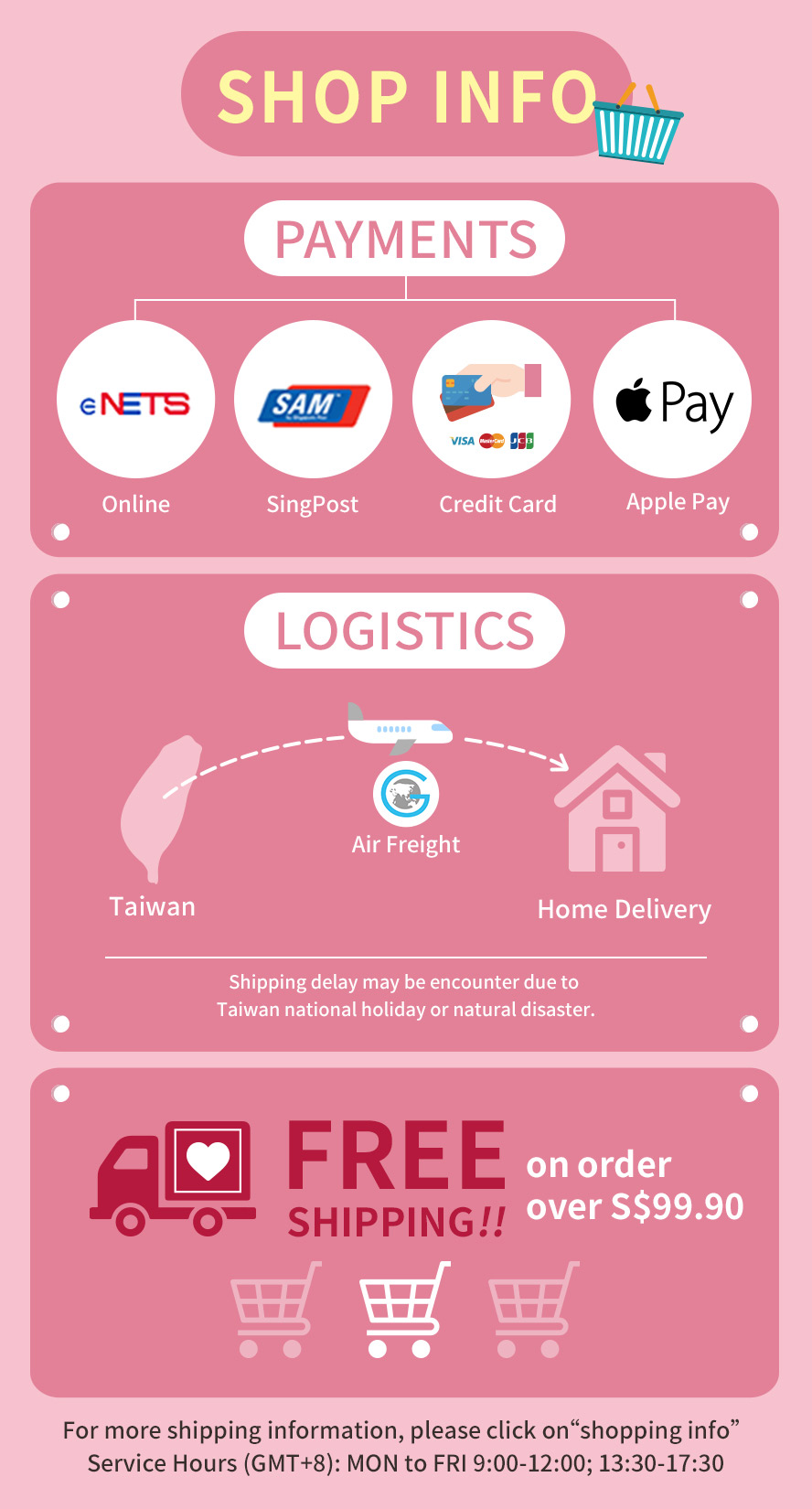 ---
BHK's Patented Natto with Q10 Tablets (60 tablets/packet)【Unclog Vascular】
SGD $
89.39 ~ 178.79
SGD $
55.66 ~ 106.26