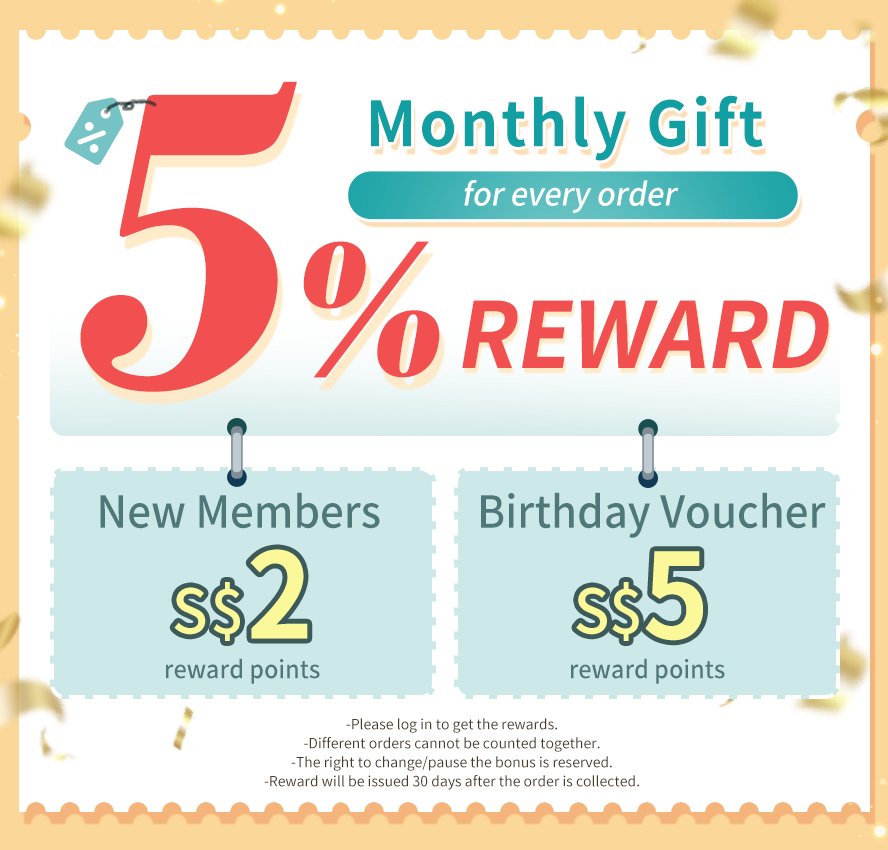 About BHK's Undenatured Type II Collagen Capsules
【Strengthen Joint, Promote Flexibility】
Undenatured Type II Collagen
40mg sufficient dosage help with joint repairment by using exclusive low-temparature technique to retain triple helix structure bioavaibility.
98% High Purity Hyaluronic Acid
World largest manufacturer of hyaluronic acid that meet Europe and Japan Pharmacopoeia; Stable quality to promote good buffering function, lubricate joint, and reduce knee wear and tear.
Patented MSM
99% high purity of world finest MSM with the recognition of U.S FDA; Enhancing the protection of joint and slow down joint degeneration.
Patented Turmeric Curcumin Extract
U.S and EU patent with many researches and journal proven effectively improve mobility, regulate body function, and soothe inflammatory discomfort.
Vitamin C, D, E, K
Promote calcification and boost the growth of body tissue, bone, and teeth.
Direction:
Take 2 capsules at once daily on an empty stomach. Do not exceed recommended dosage.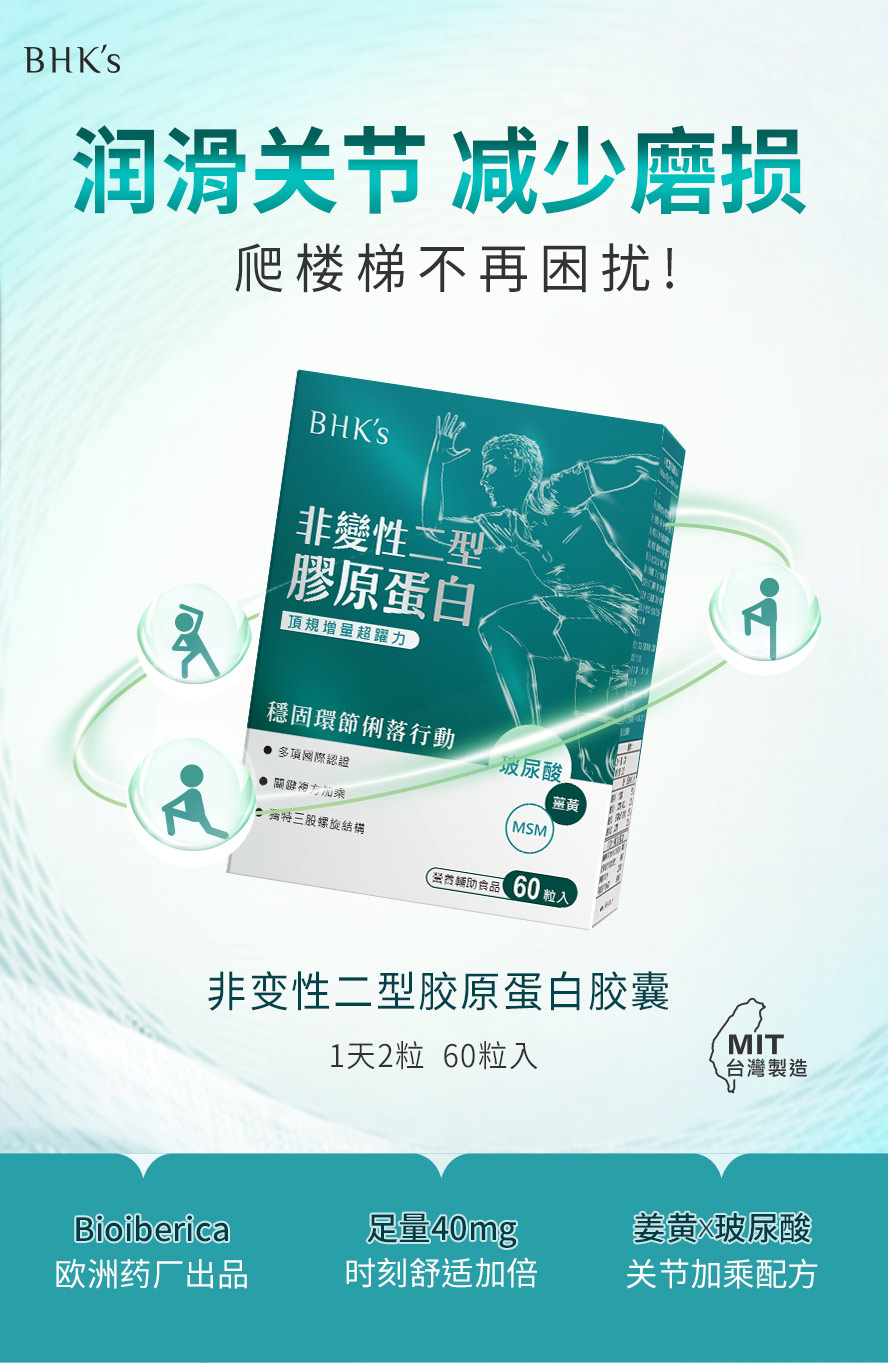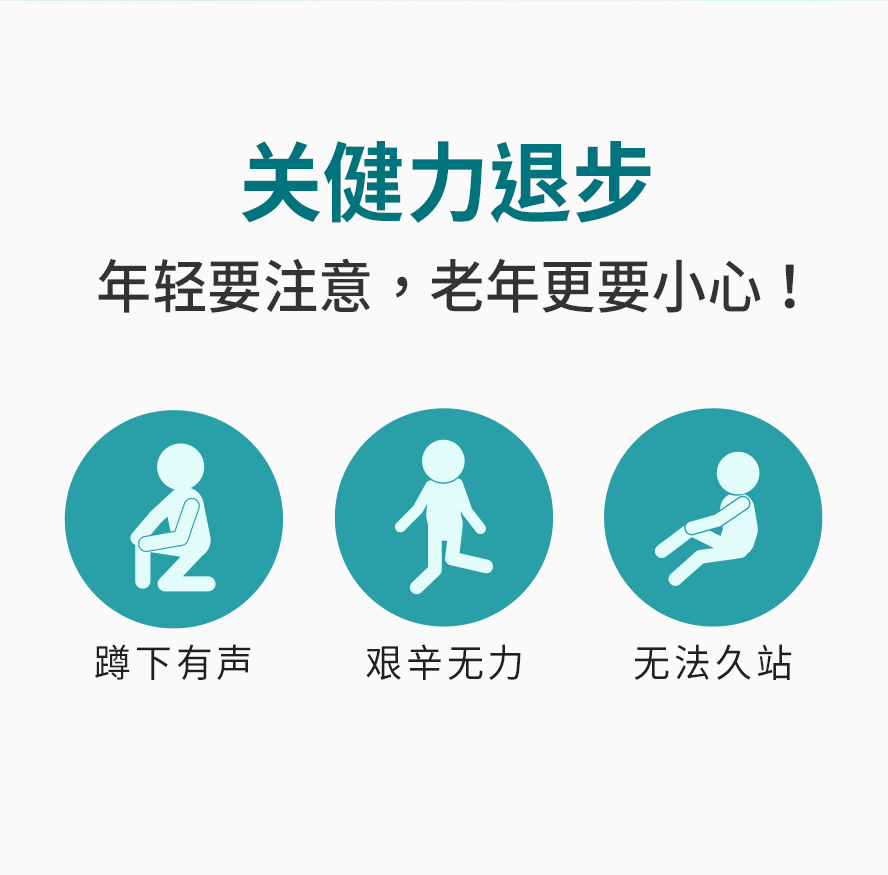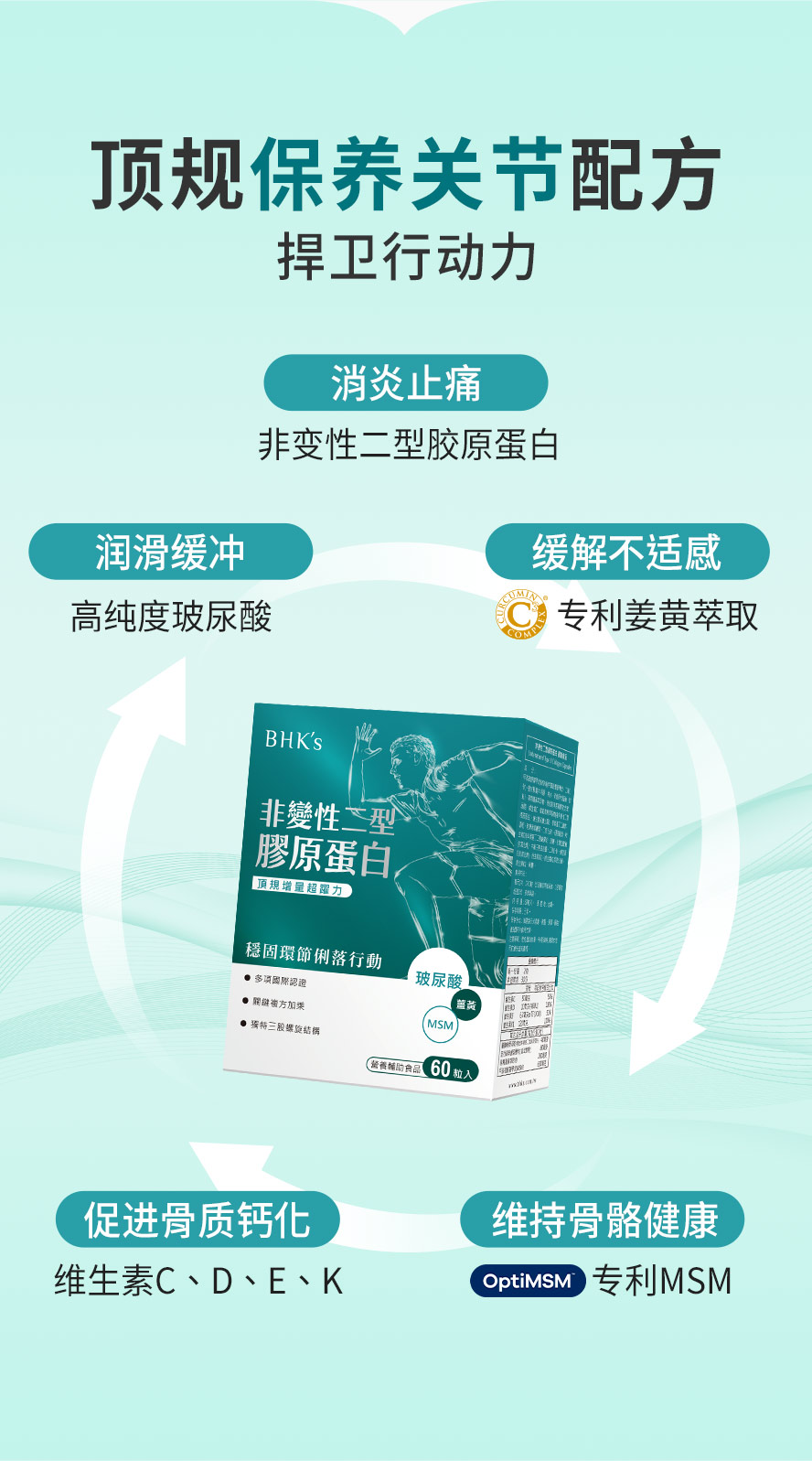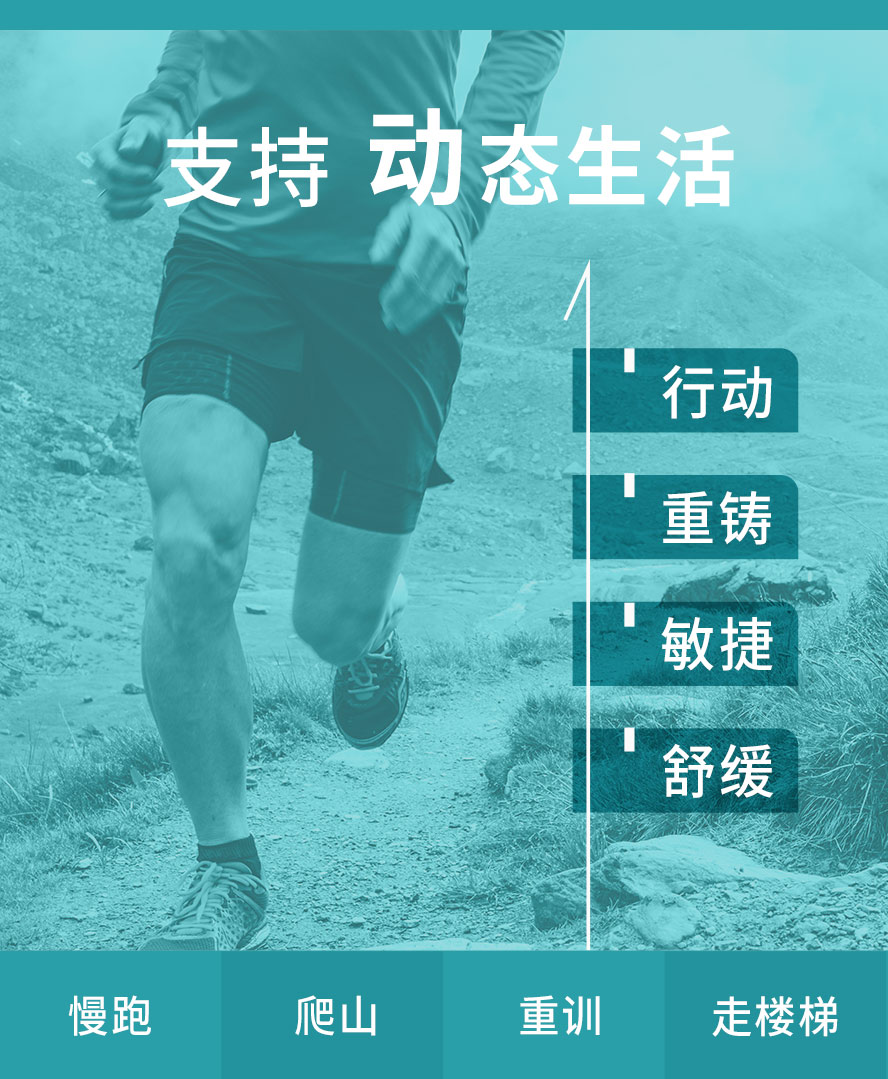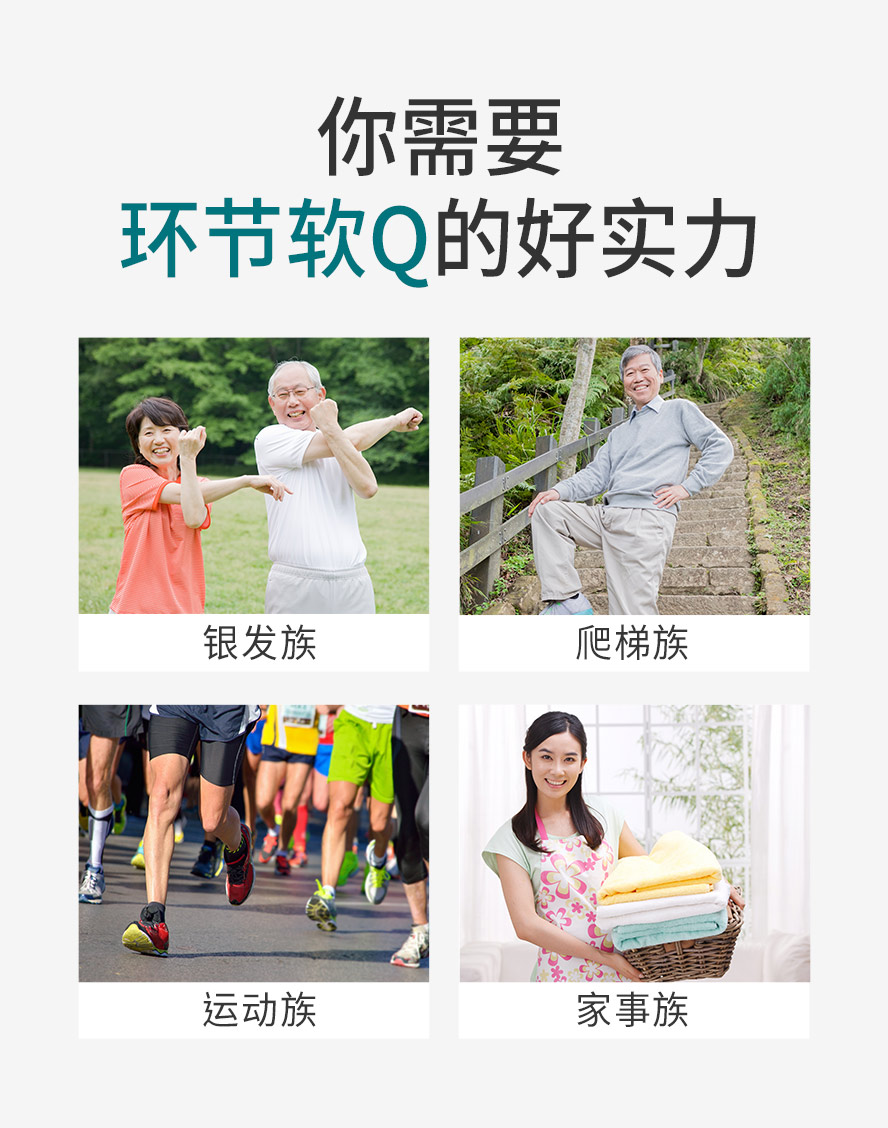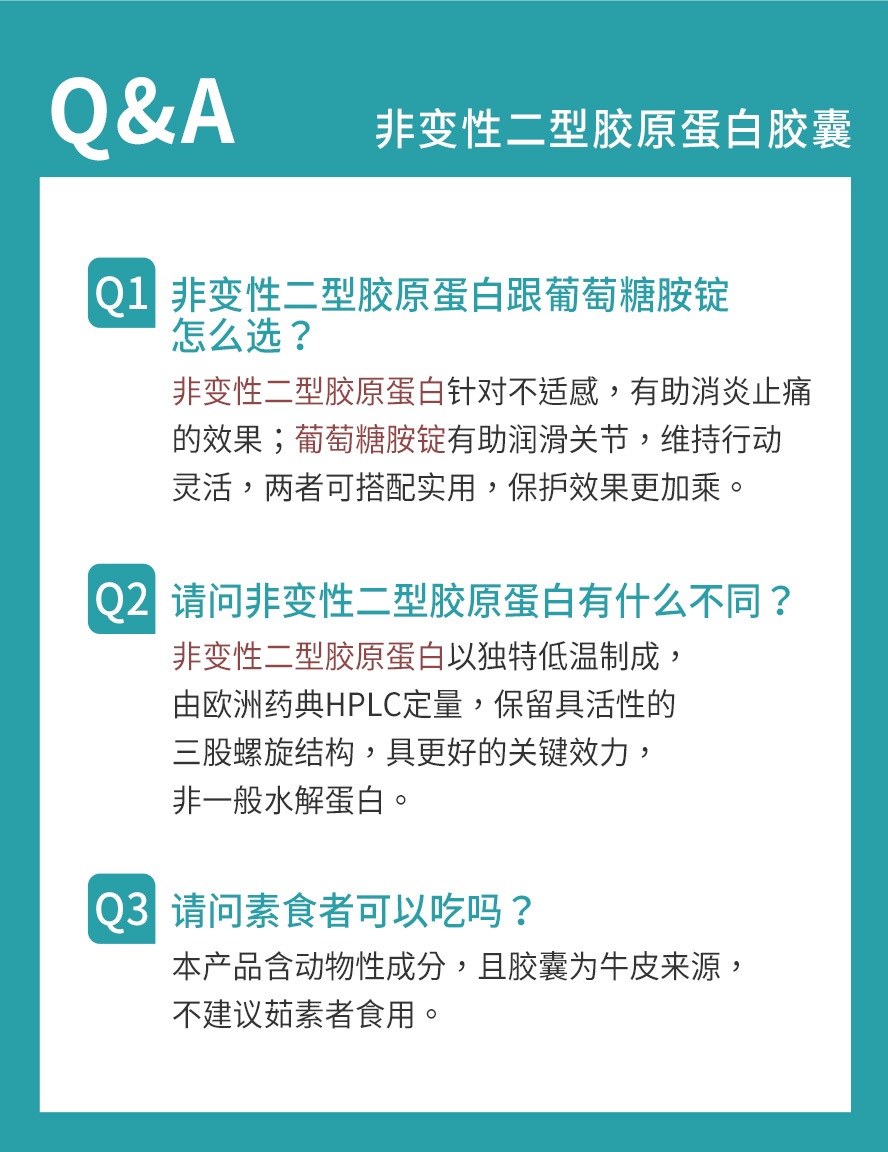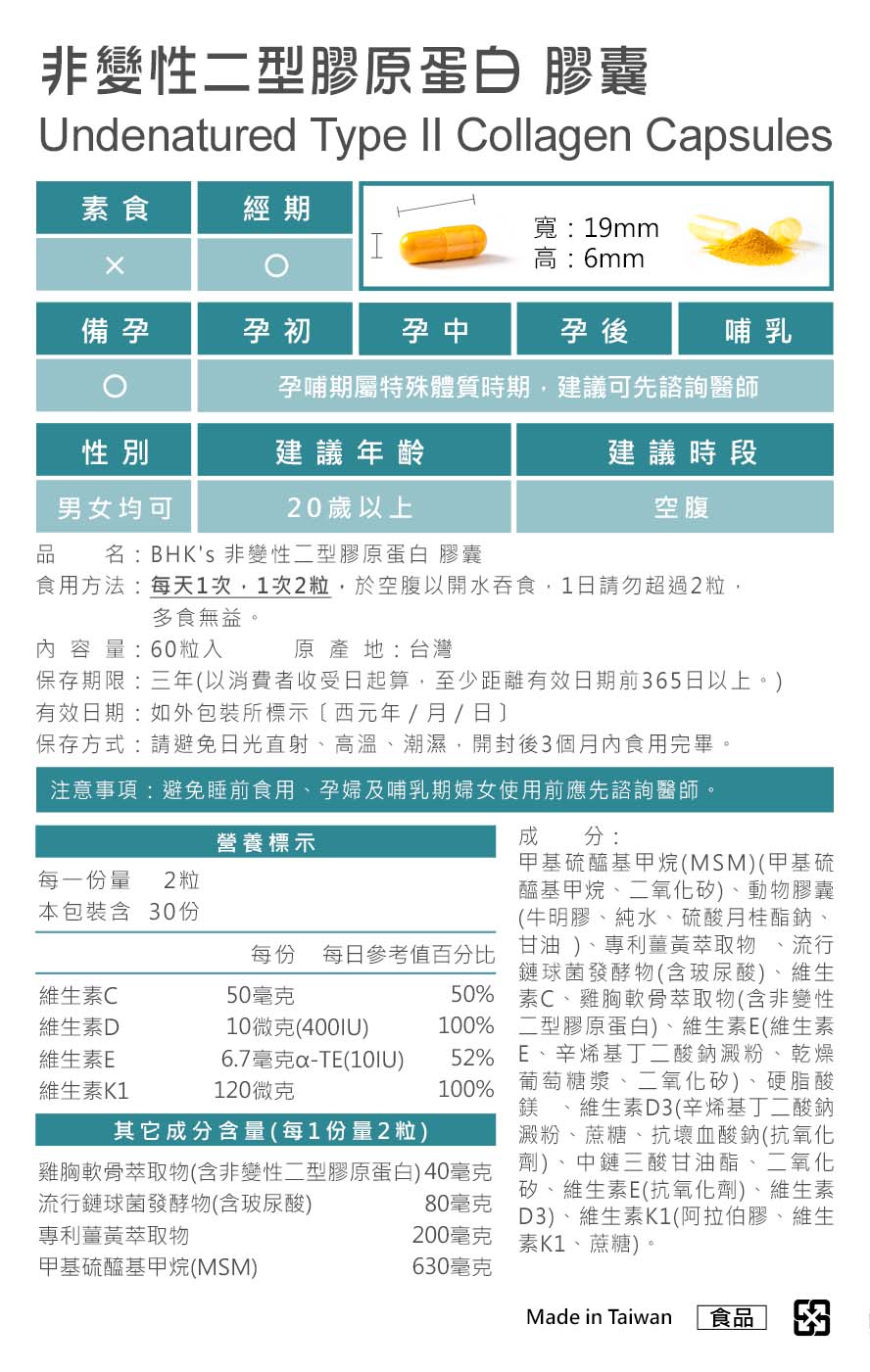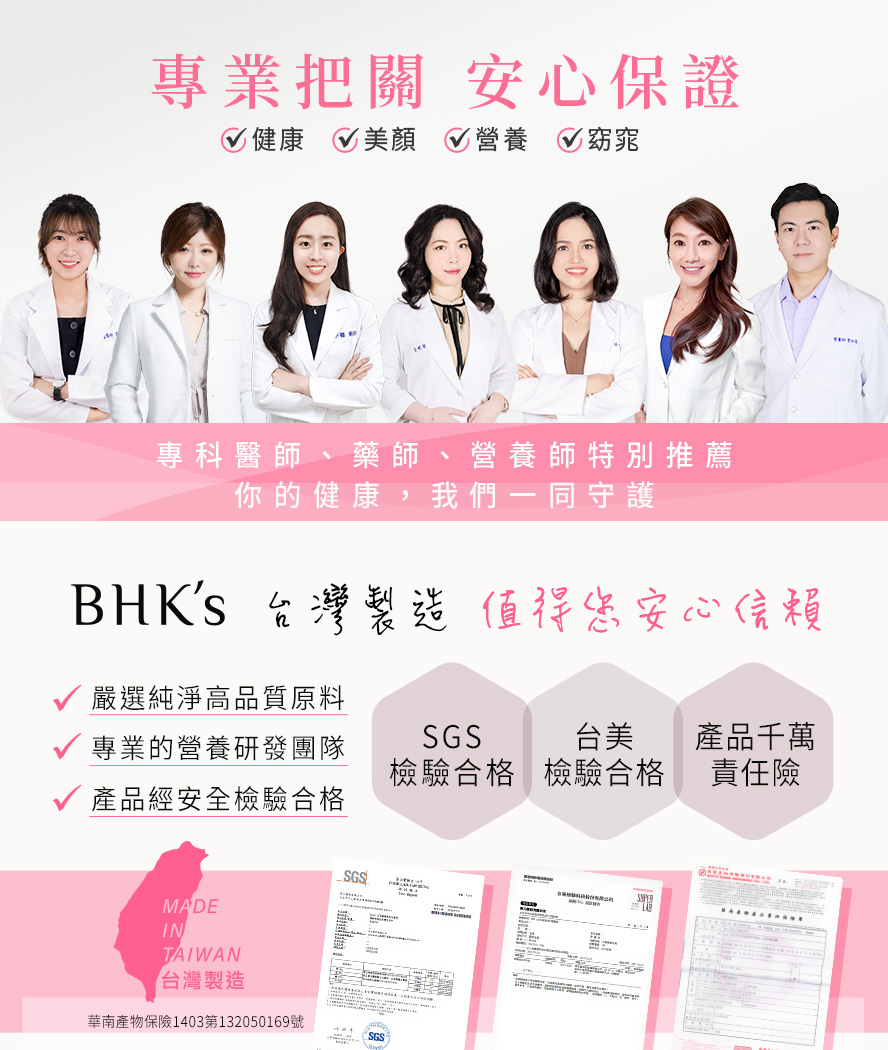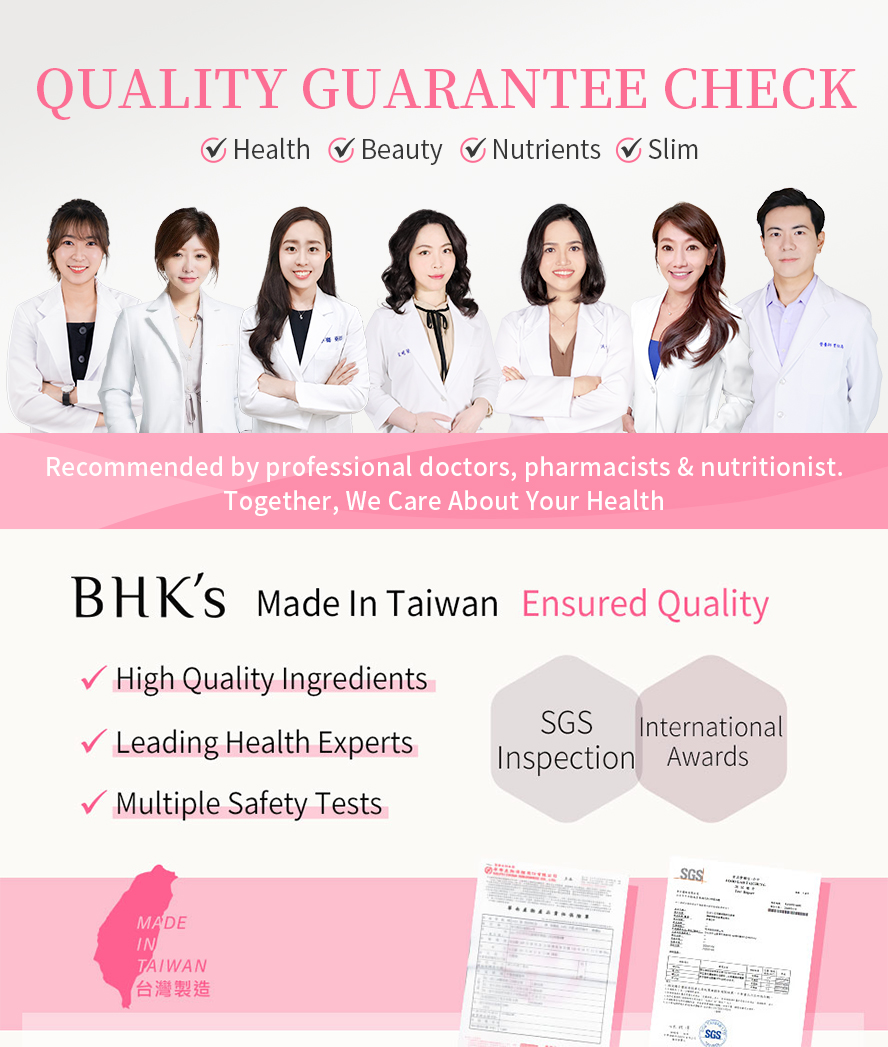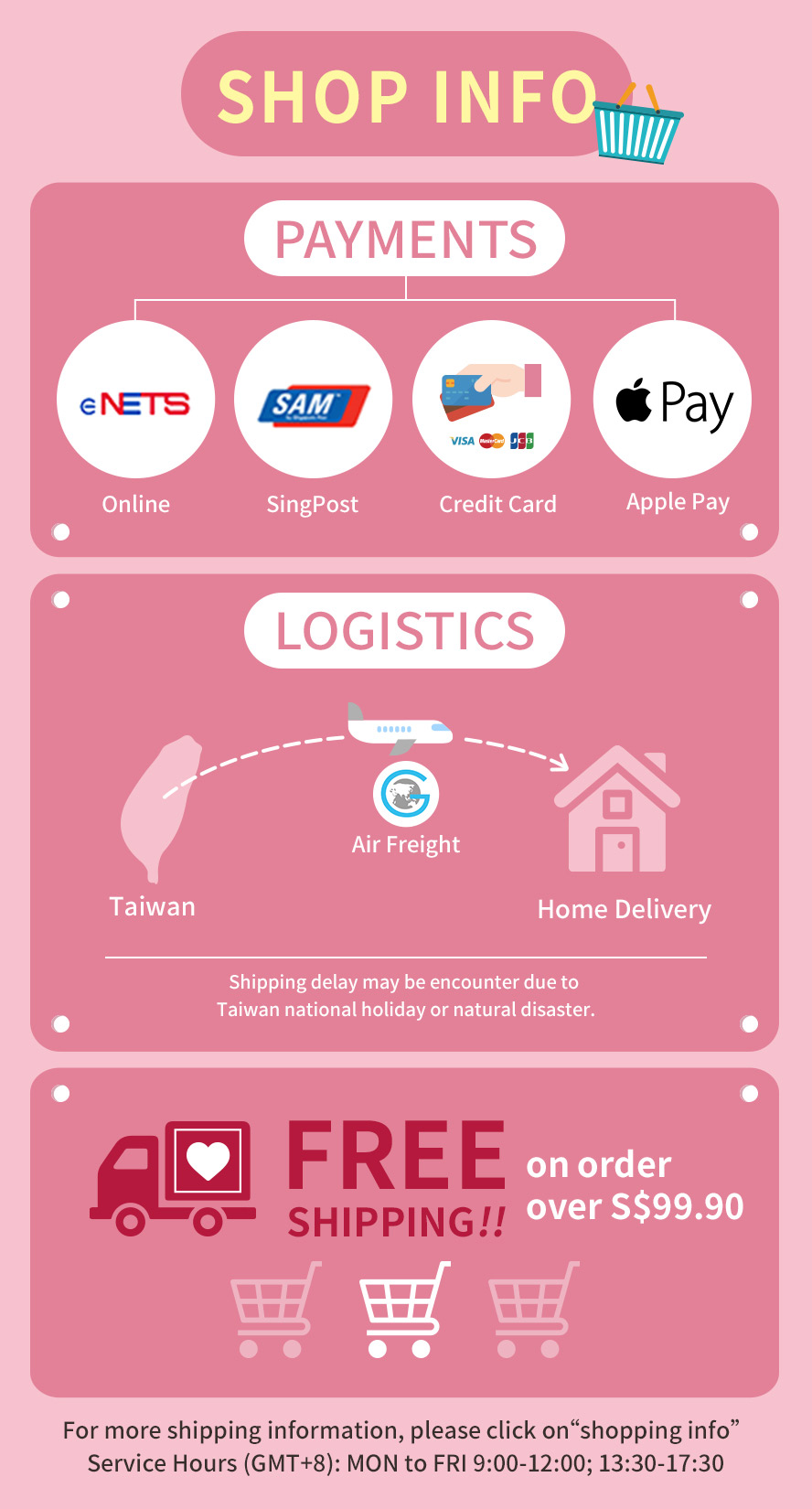 ---
BHK's Undenatured Type II Collagen Capsules (60 capsules/packet)
SGD $
89.39 ~ 178.79
SGD $
55.66 ~ 106.26