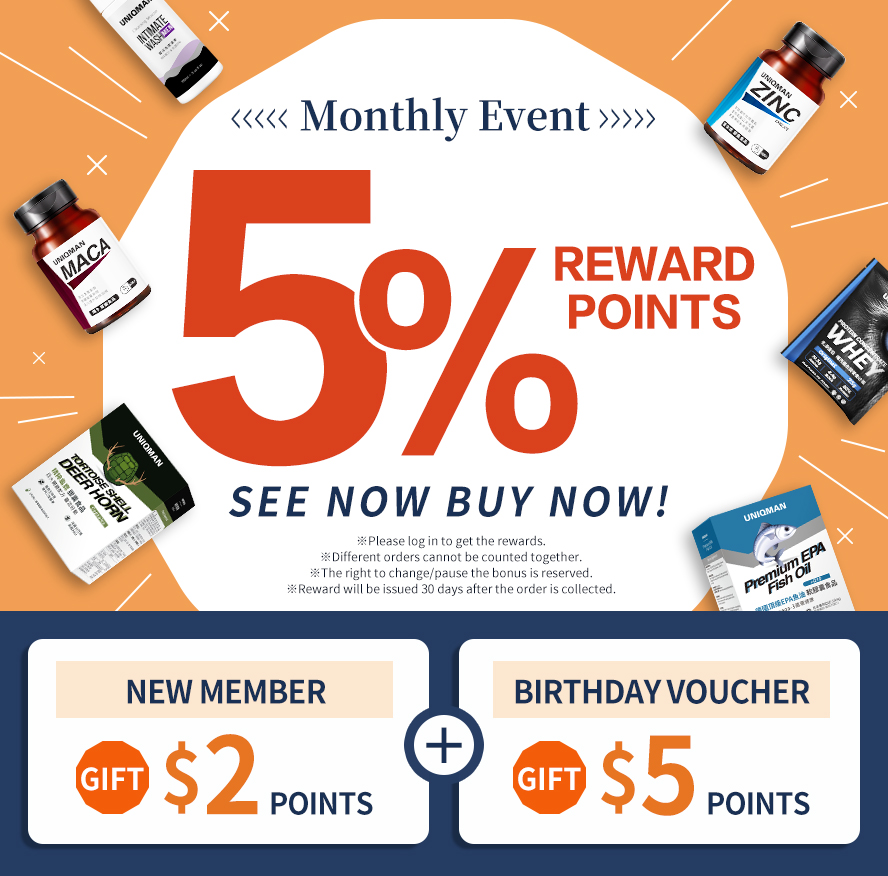 【激量L-精胺酸 冲泡饮 简介】
L-精胺酸(L-Arginine)是人体珍贵的「胺基酸补充剂」,同时也是身体制造一氧化氮不可或缺的原料。
存在于牛肉、坚果、蛋等食物中,身体虽可自行制造,但人体合成量有限,无法达到基本需求量时,必须额外补充。
根据1998年诺贝尔生理医学奖研究指出,长期食用精胺酸,对保健具有正面的作用,有助于提升耐力表现、促进通畅循环、调节生理机能。
《能量迅速补满 每包含2500mg左旋精胺酸》 
【耐力增强,血管舒张】高品质L-精胺酸,严选韩国CJ原料,纯度高达98%以上
【促进血液循环】管花肉苁蓉,具沙漠人蔘美名,含高活性苁蓉总苷
【锌力充沛】元素锌,有助于维持生长发育及生殖机能
本产品为冲泡饮
加入100-150c.c.水中,搅拌均匀即可饮用!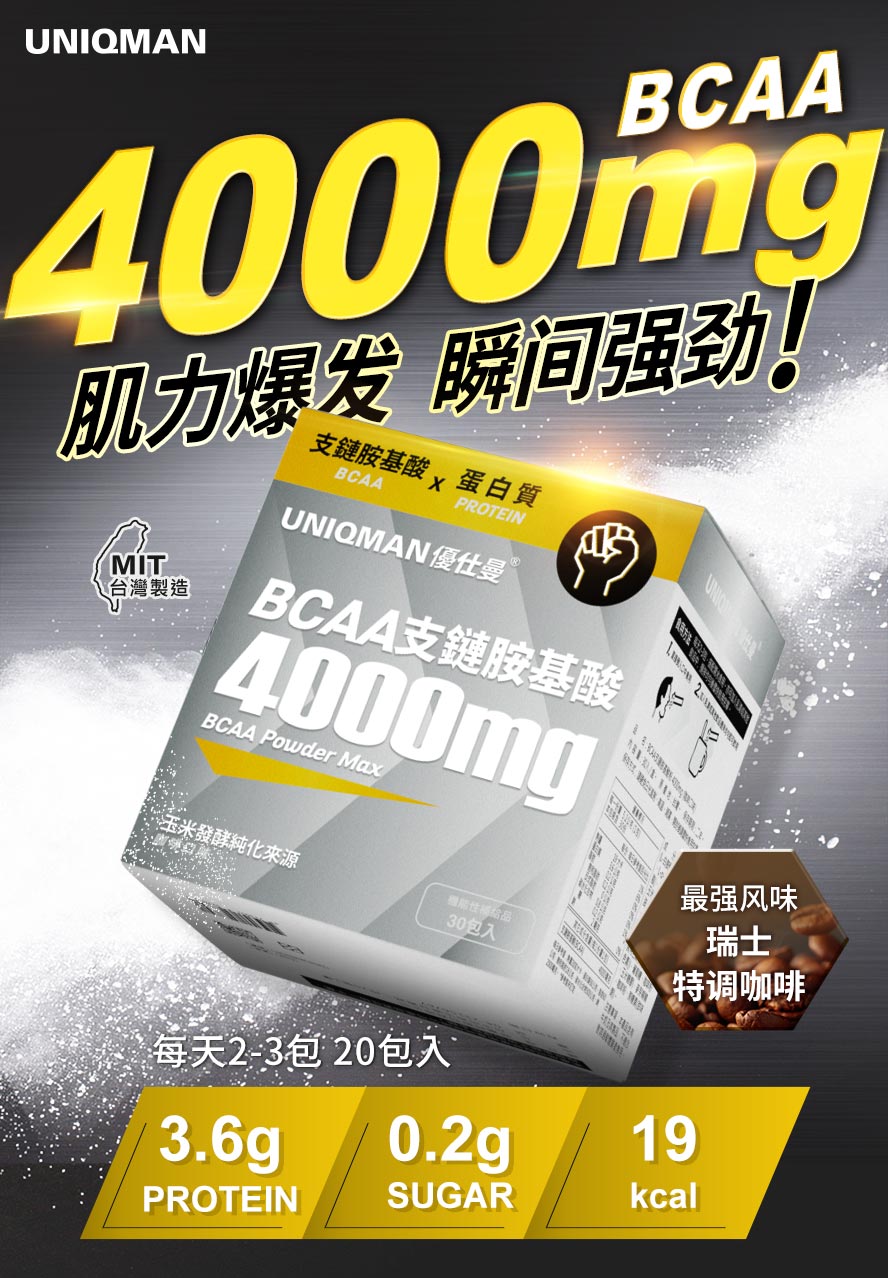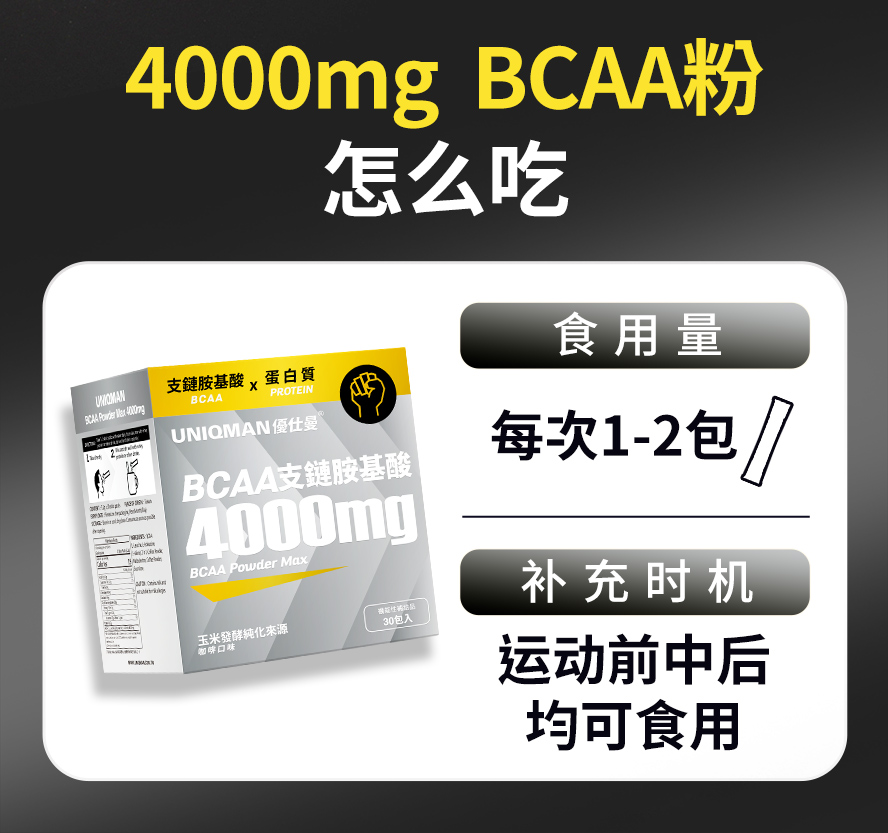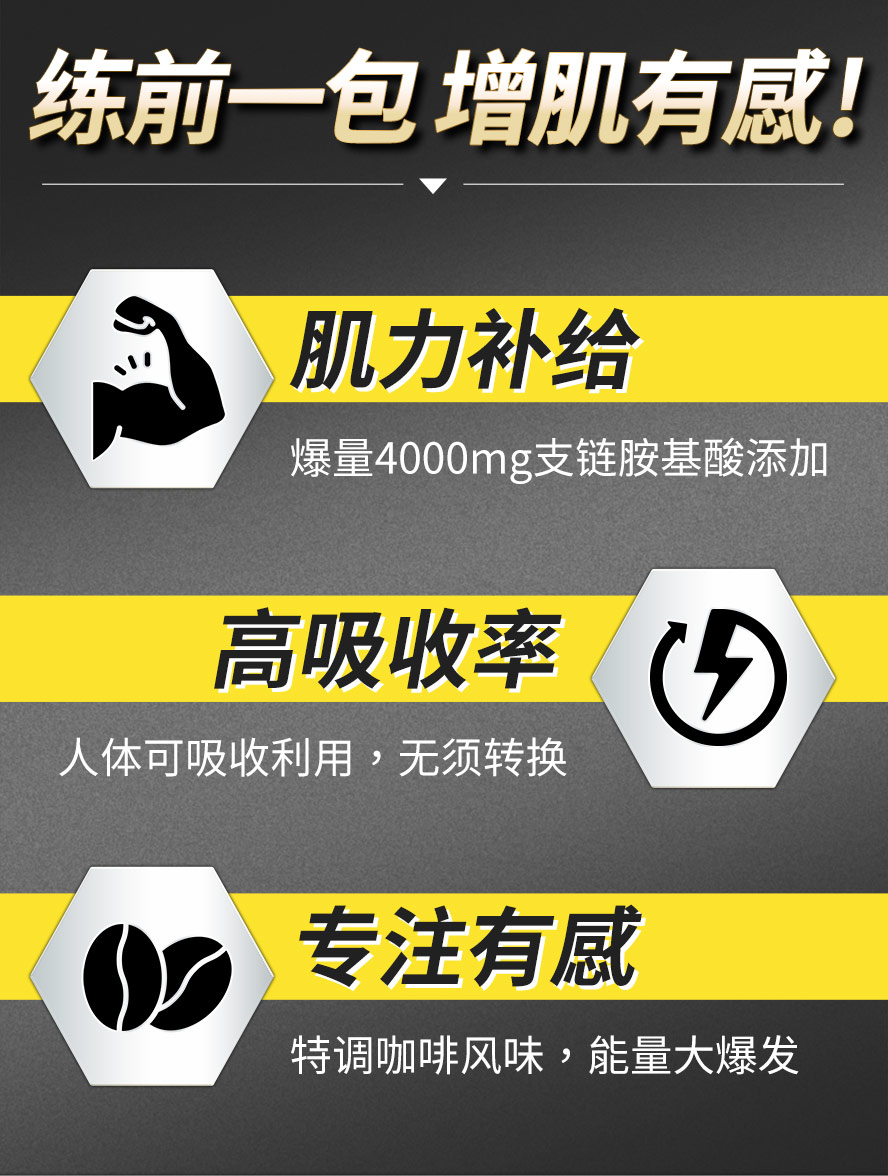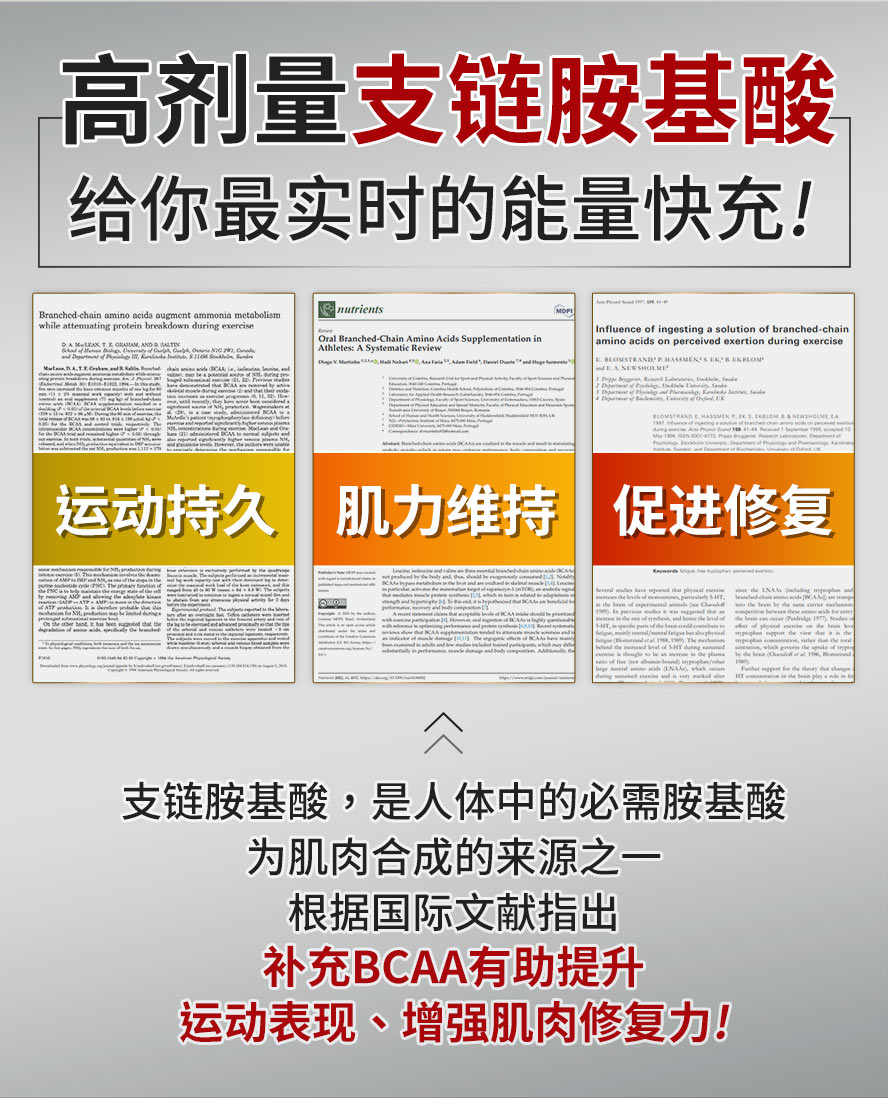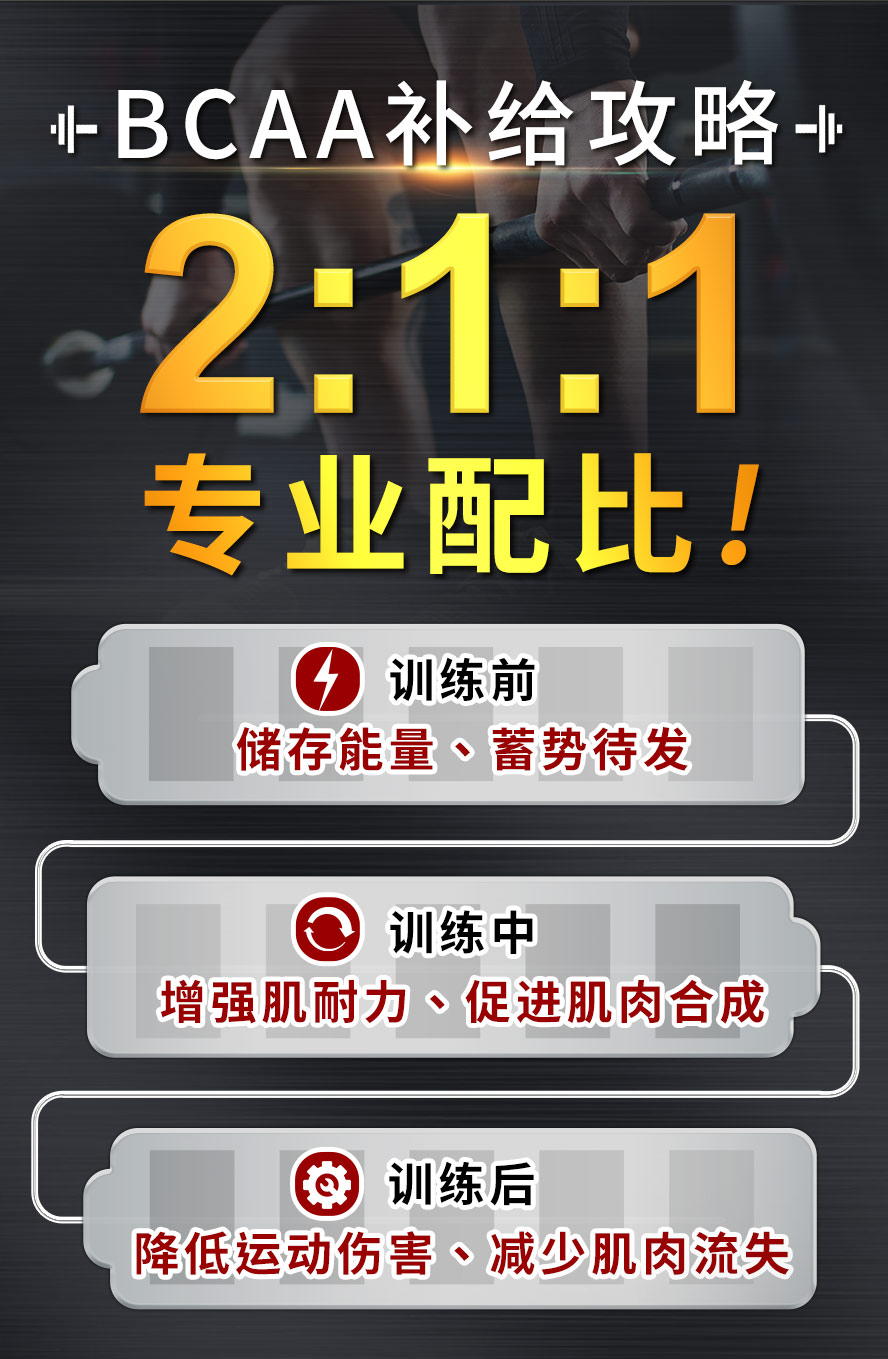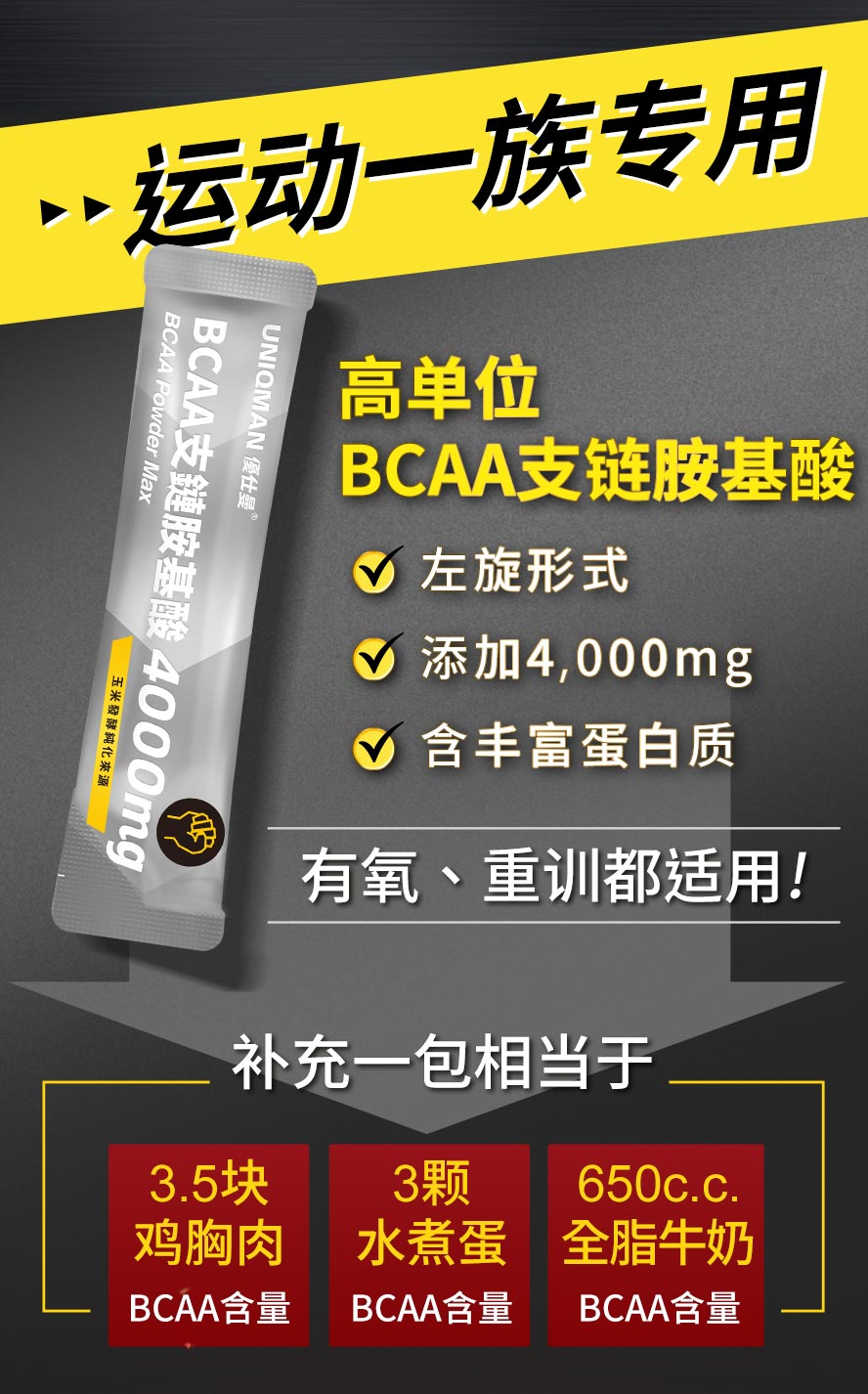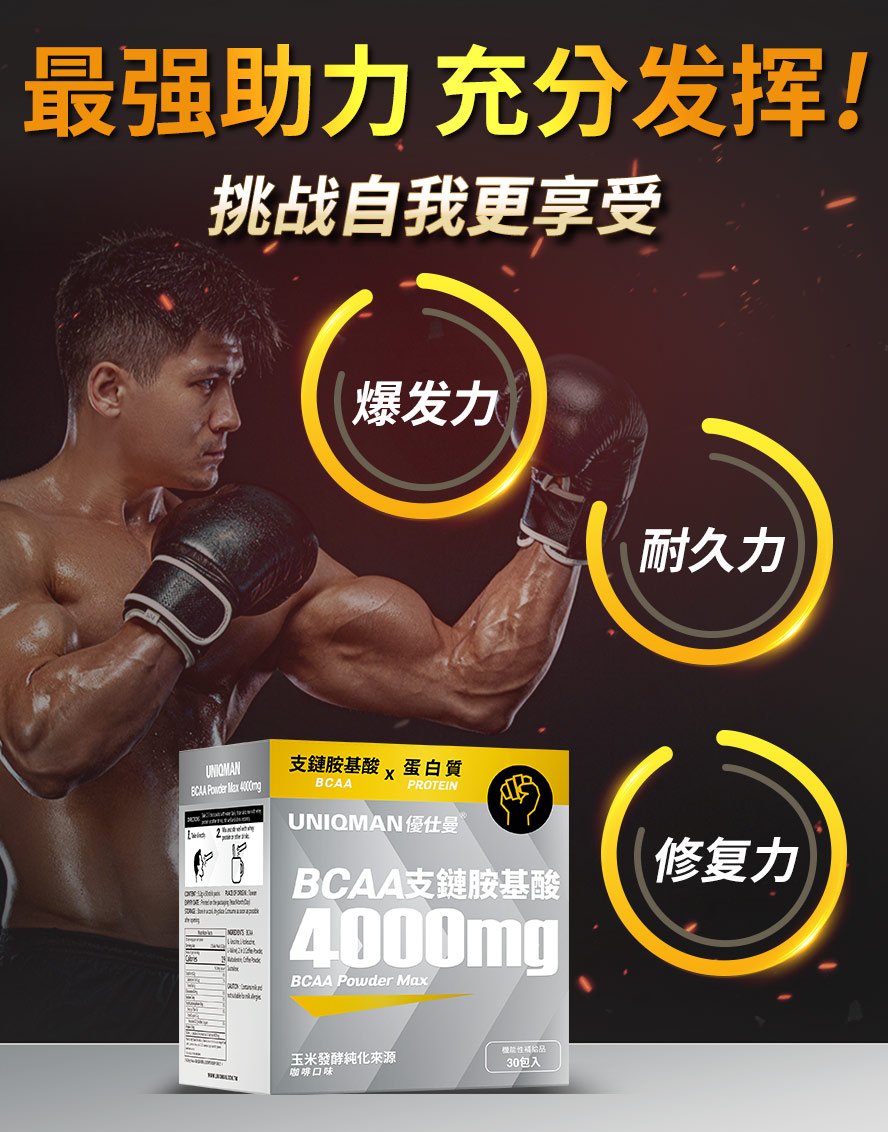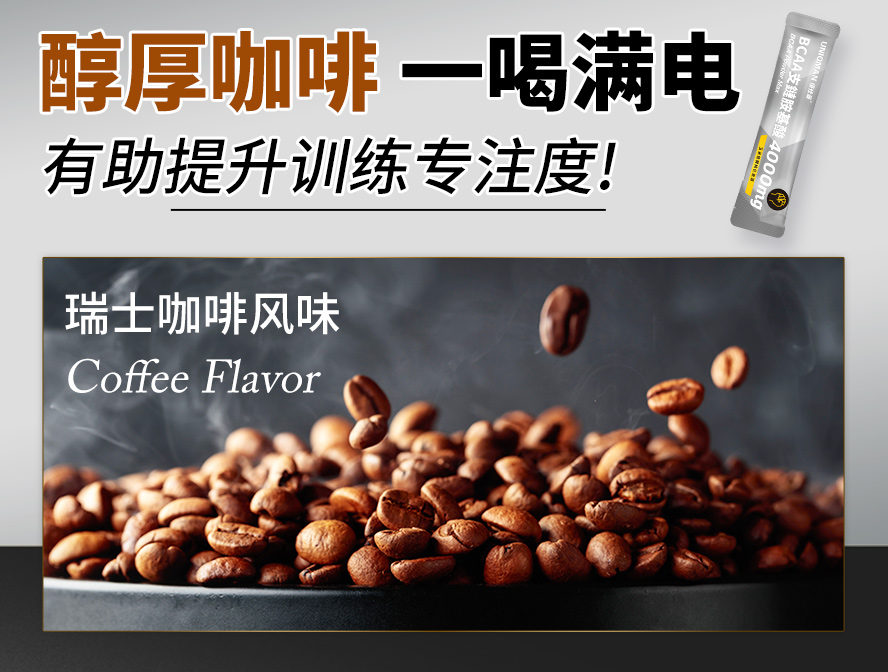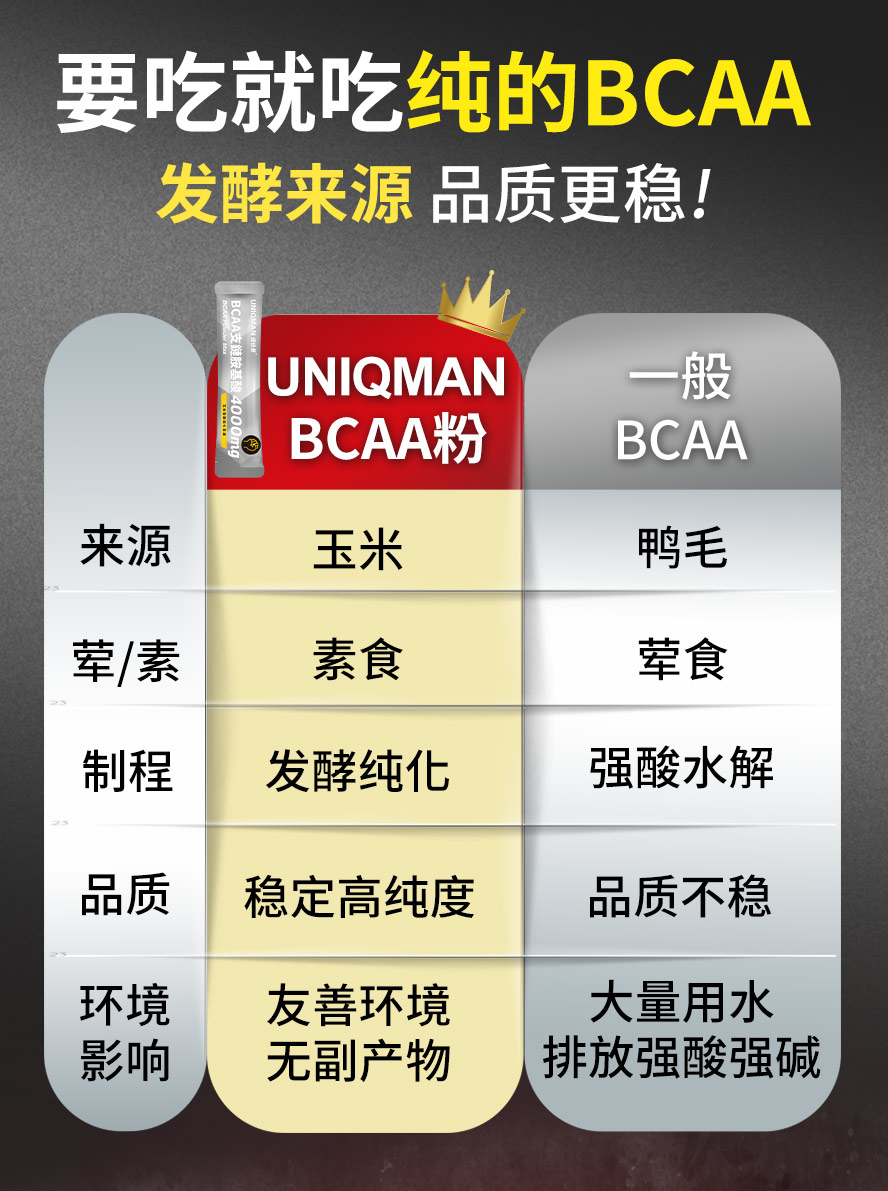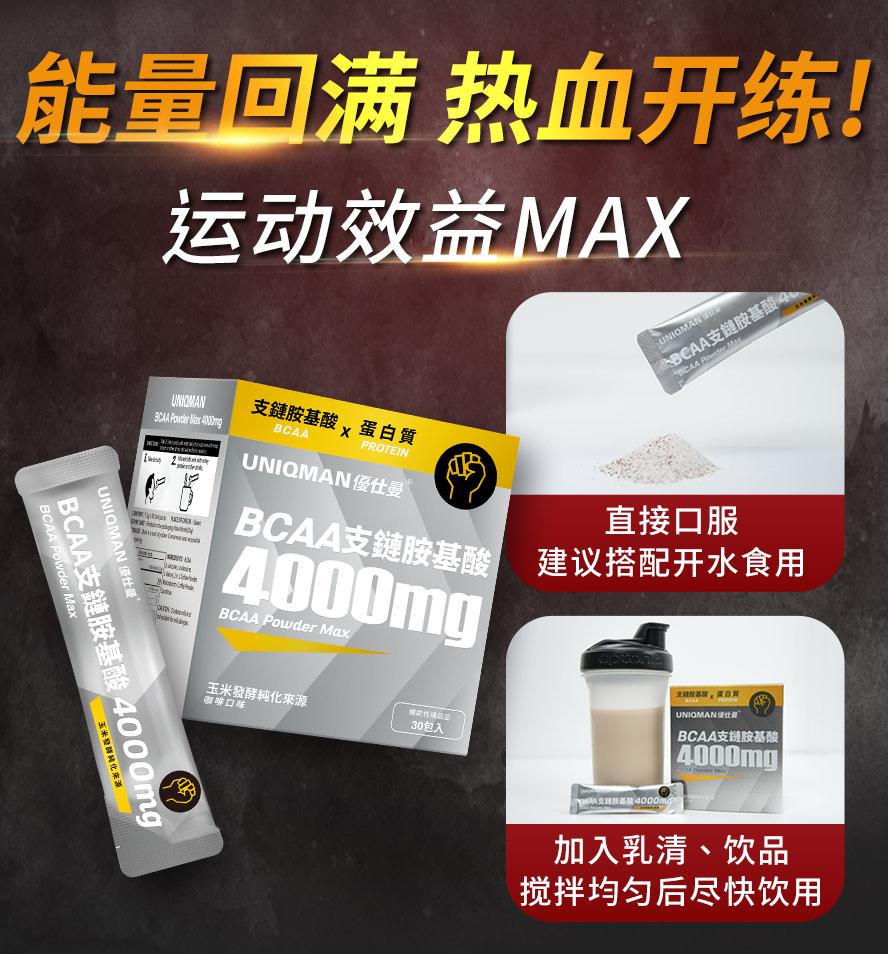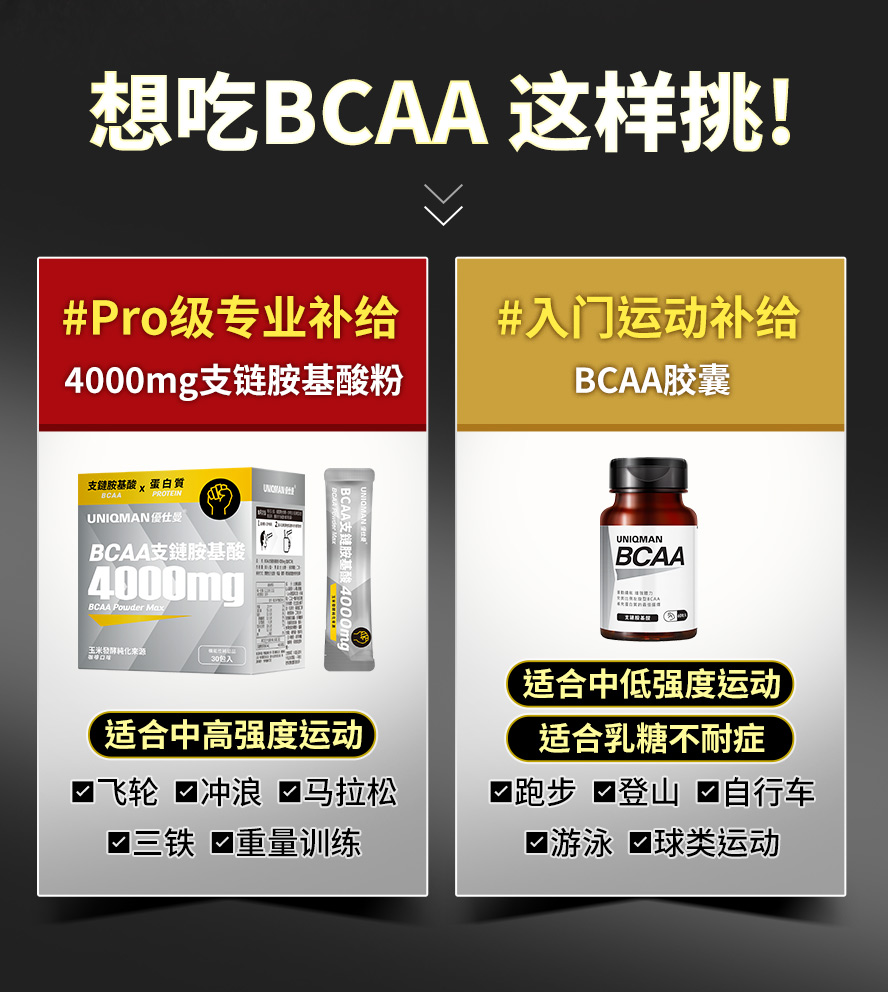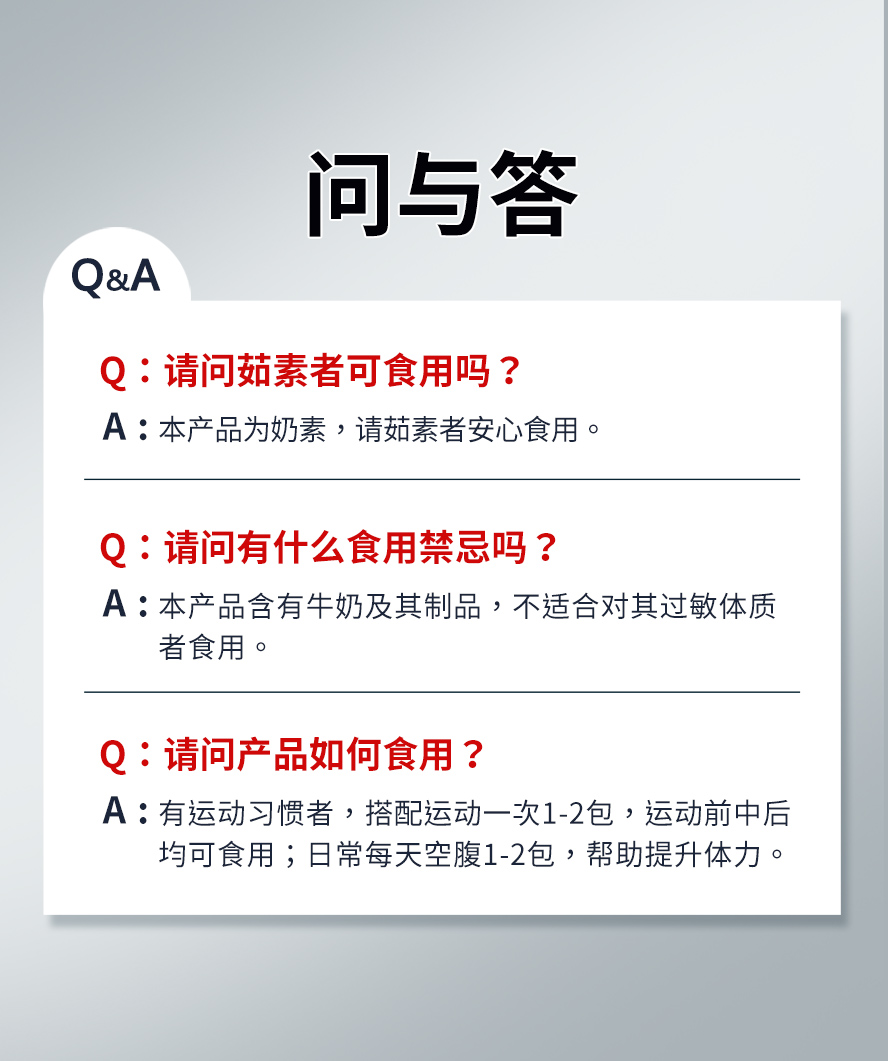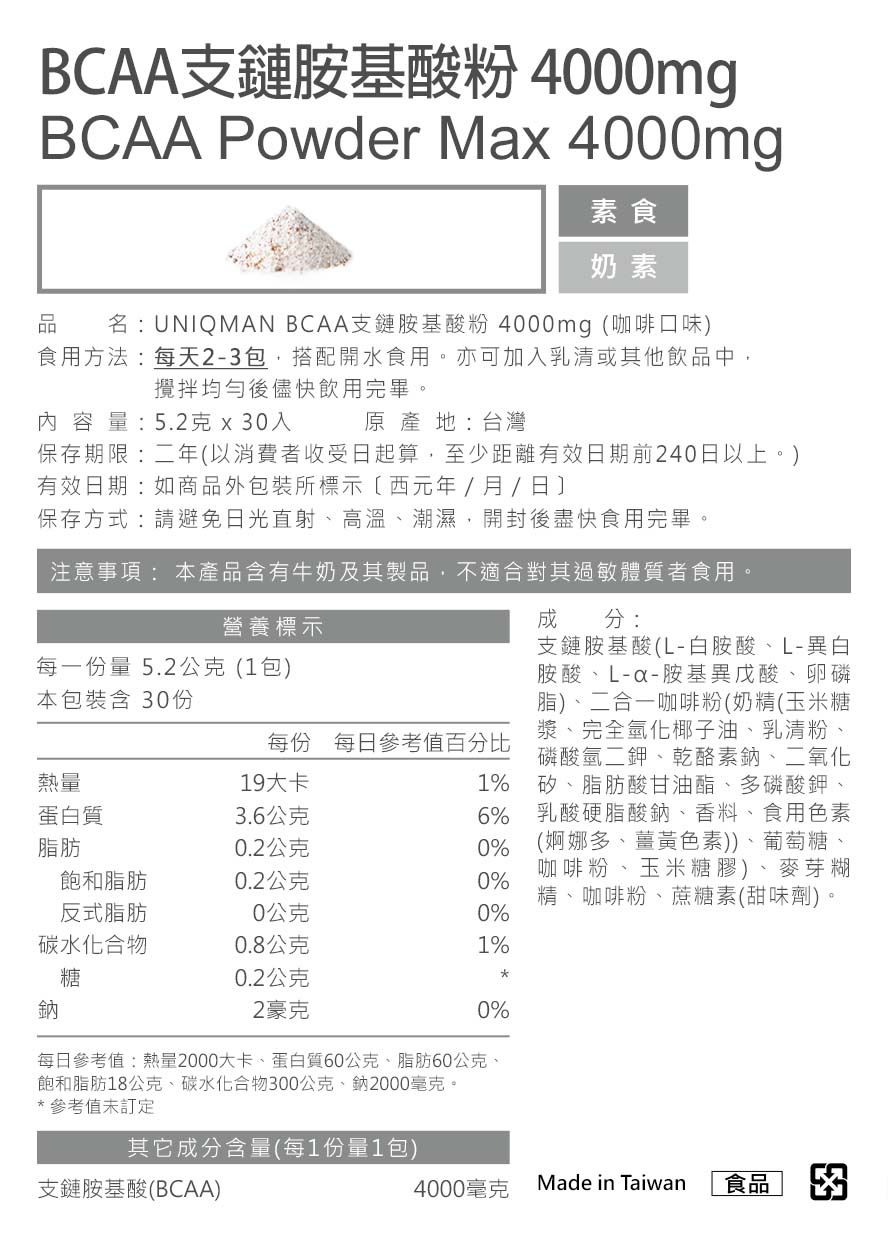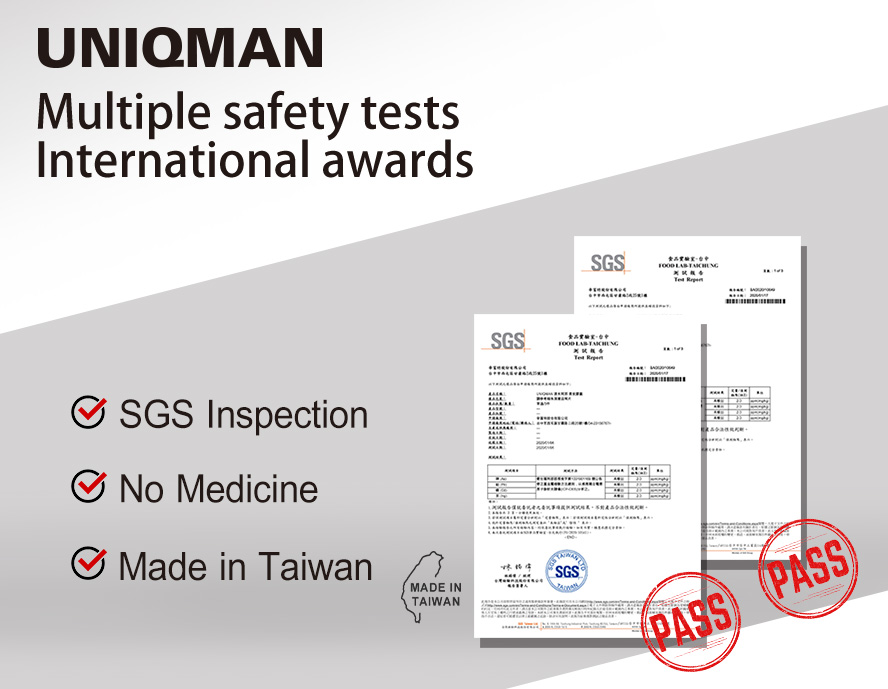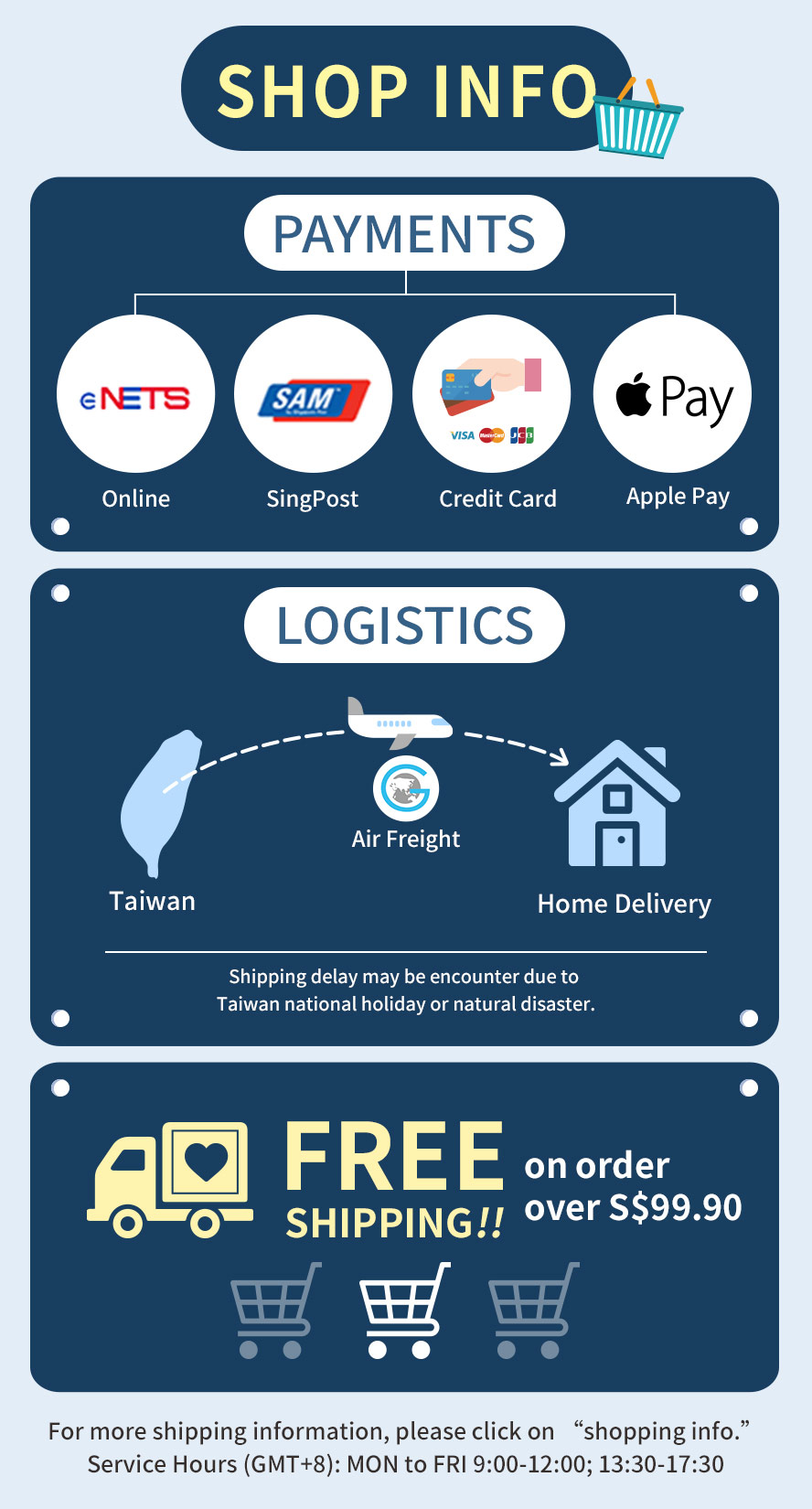 Product

UNIQMAN BCAA Capsules (Vegan)

Main Ingredients




(Per serving)

L-Leucine, L-Isoleucine, L-Valine, HPMC, Magnesium Stearate , Carrageenan, Titanium dioxide, Potassium Chloride

Size

60 caps/bottle; 30 caps/bag

Directions

Take 2 capsules twice a day on an empty stomach.
For better result, use in conjunction with exercise program.

Retention Period

3 years

Expiry Date

Printed on packaging (Year/Month/Day)

Origin

Taiwan

Preservation Methods

Keep out of direct sunlight, high temperature and moist environment.




After opening, please consume as soon as possible.

Caution

Pregnant women, breastfeeding women, and people with liver or kidney disease should consult their doctor first.

Property Insurance

South China Insurance CO., LTD.
---
UNIQMAN BCAA Powder Max 4000mg (Coffee Flavor)【Boost Sports Stamina】
SGD $
78.15 ~ 156.30
SGD $
50.04 ~ 95.02