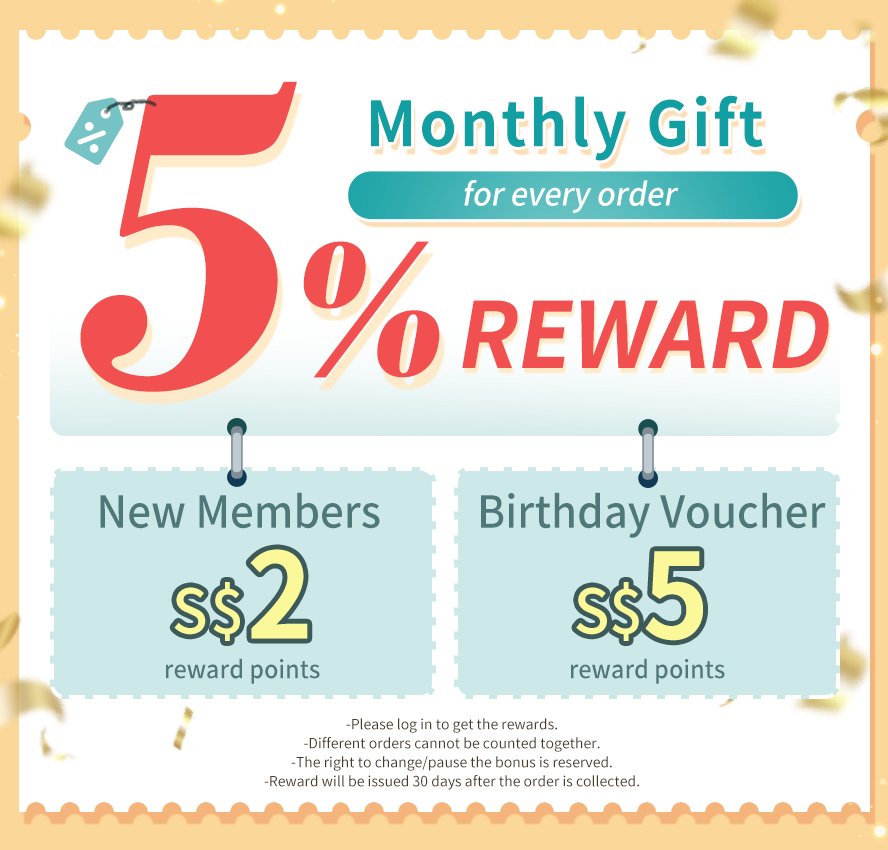 BHK's Soy Isoflavones+Red Clover Veg Capsules【Menopause Support】

Description:
*Deglycosylated isoflavones, easily absorbed, quality assurance and high safety standard *Isoflavones exert effects on a variety of women's health outcomes, including maintain beauty, optimizing body performance, help to get a good night's sleep, and maintaining energetic vitality. *High absorption rate, helps increase and maintain a healthy level of isoflavones
*Boost energy level & get glowing skin from the inside out
Main Ingredients (Per serving):
Red Clover (Trifolium pratense) (Flower Tops) 100mg
Soy Isoflavones Aglycones (from Soy Extract) 24mg
Directions: Take 1 capsule daily after meal. For better result, take 2 capsules per day. Do NOT take more than 2 capsules per day.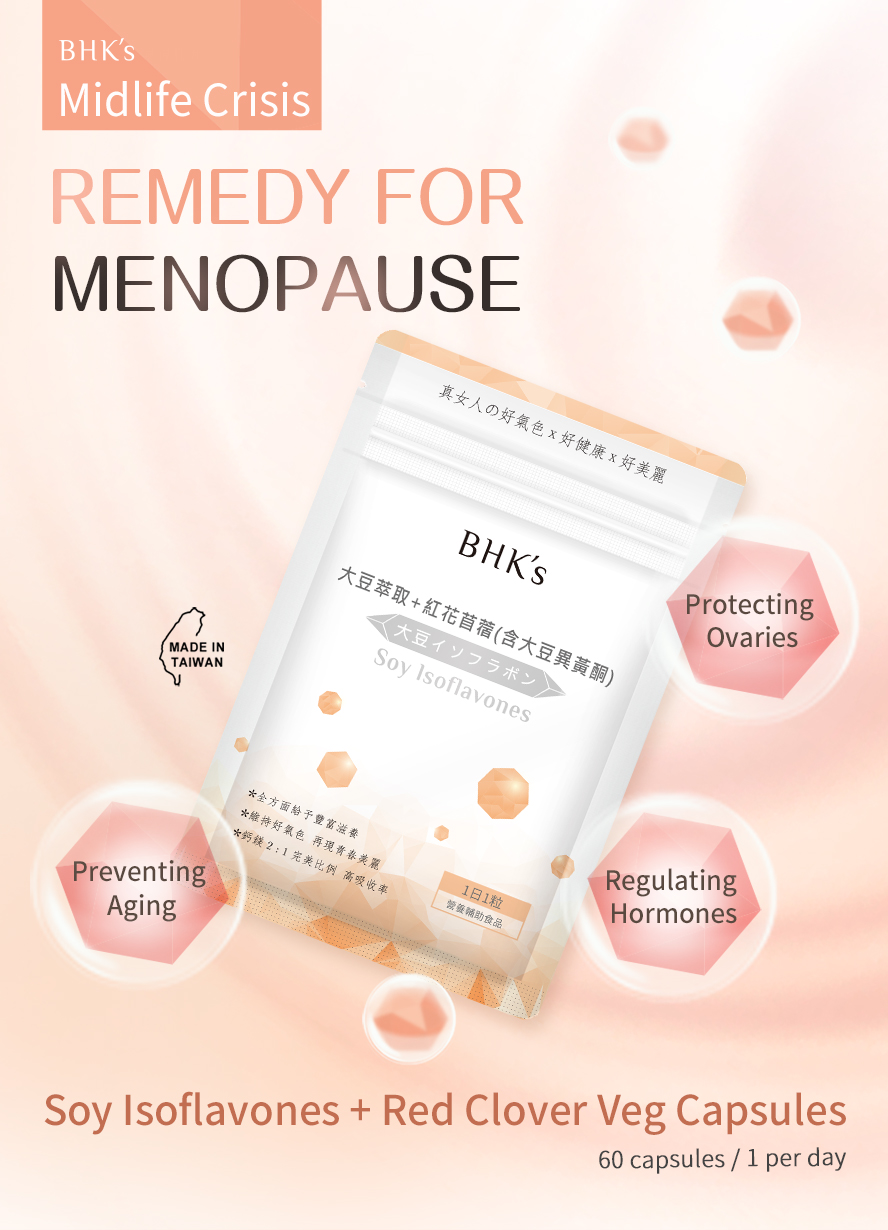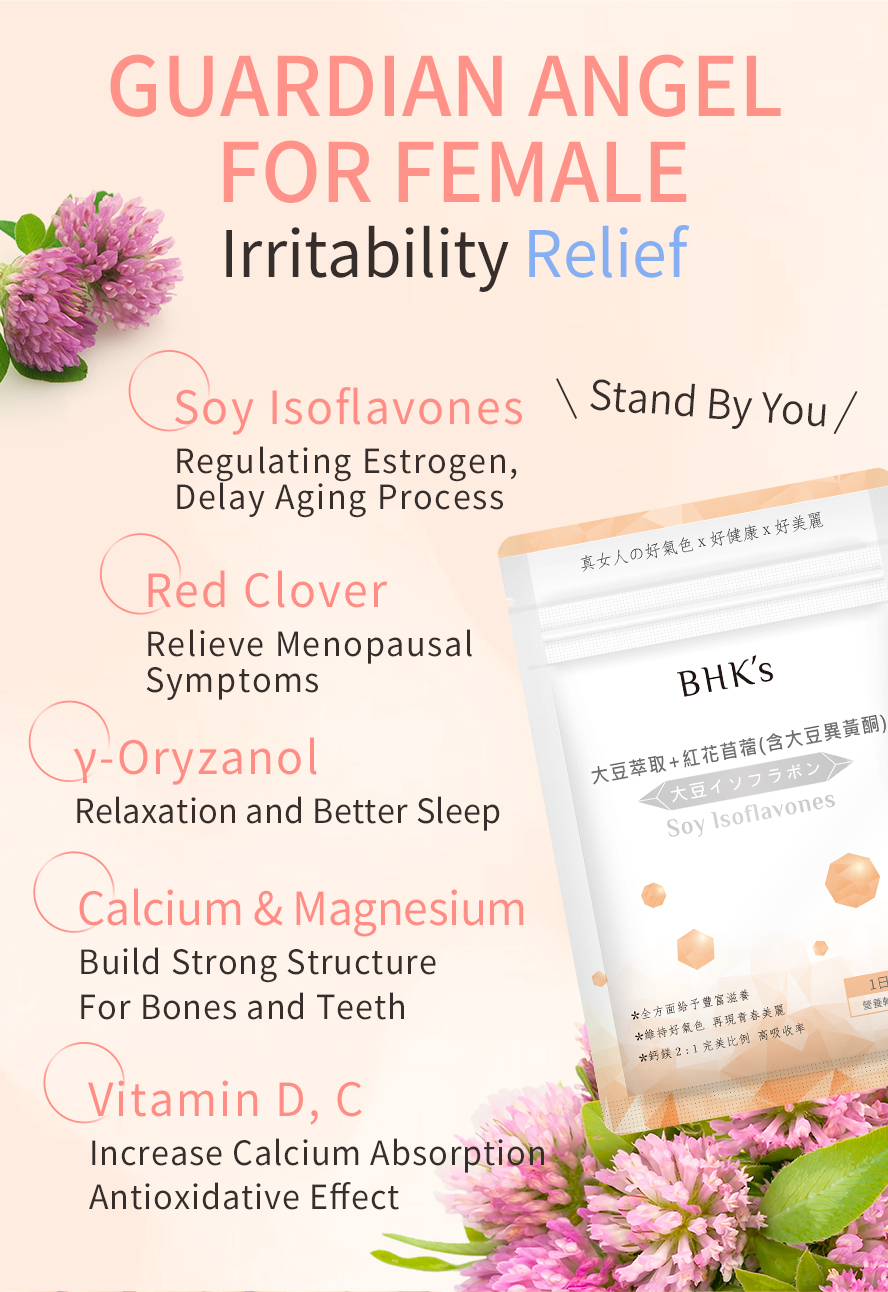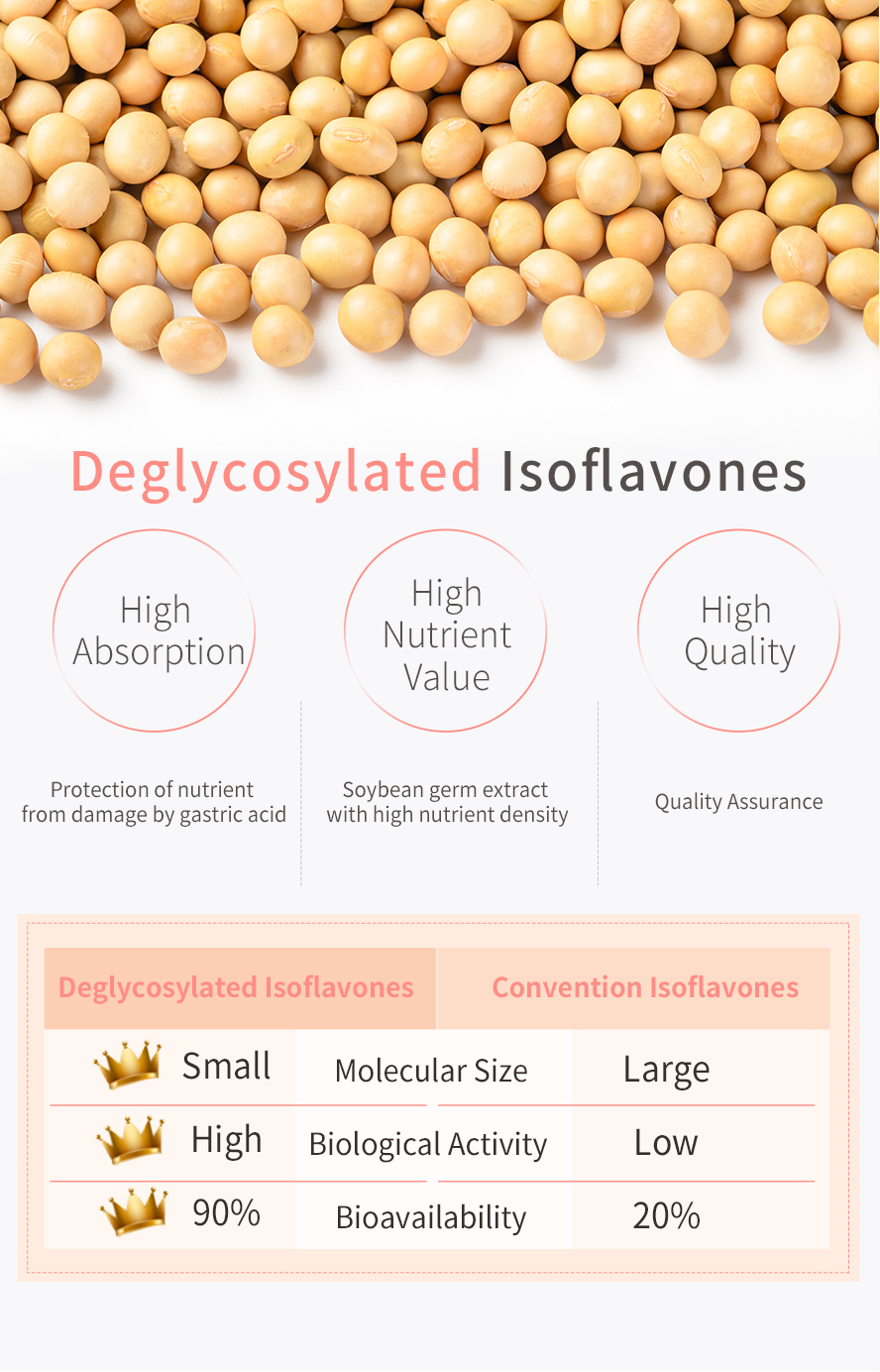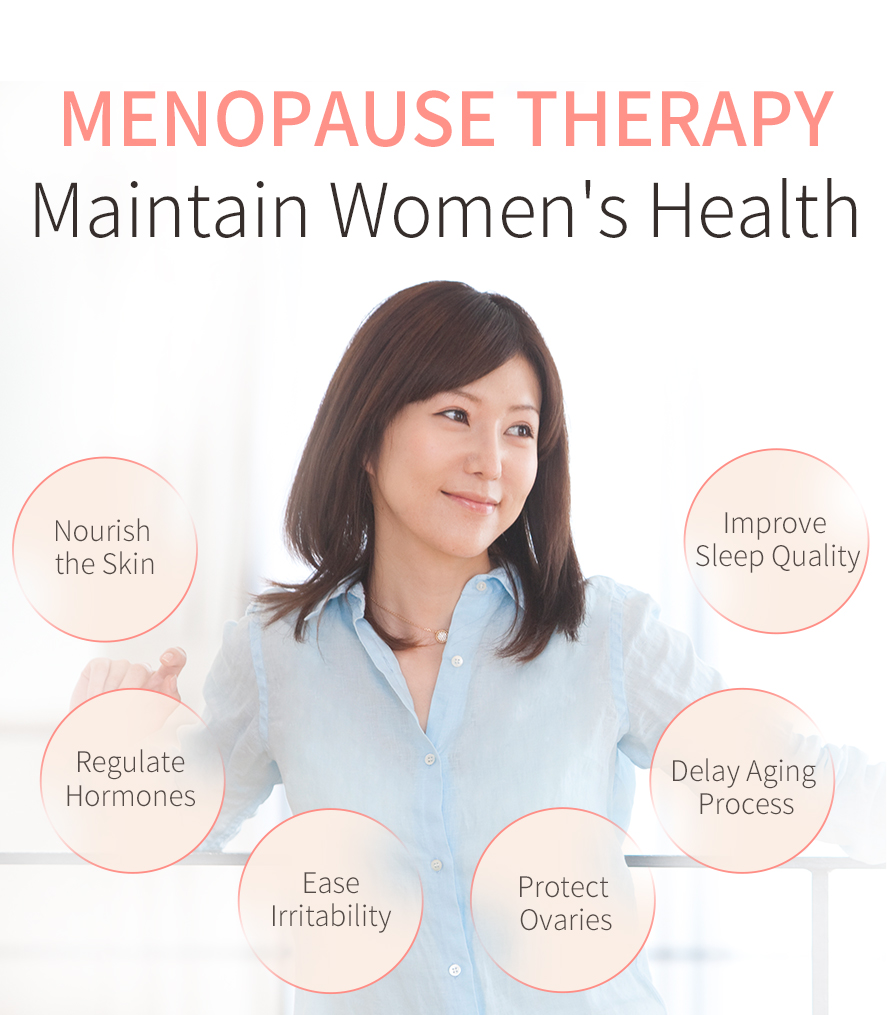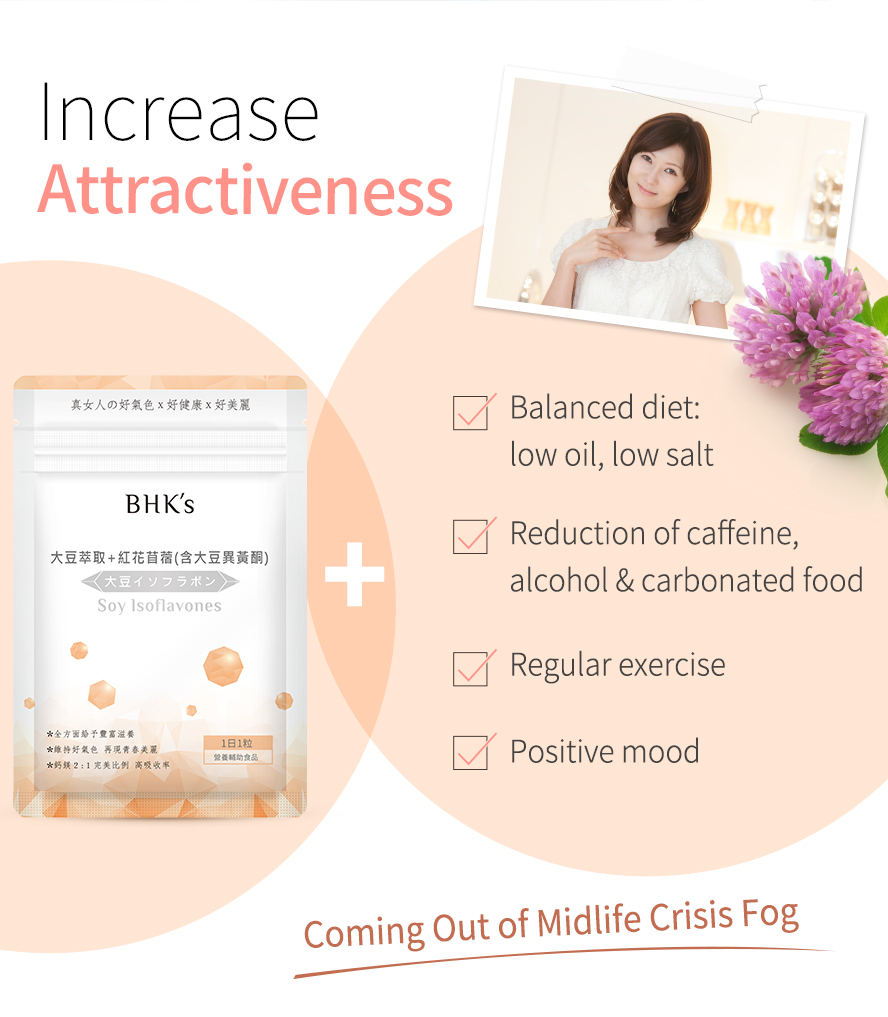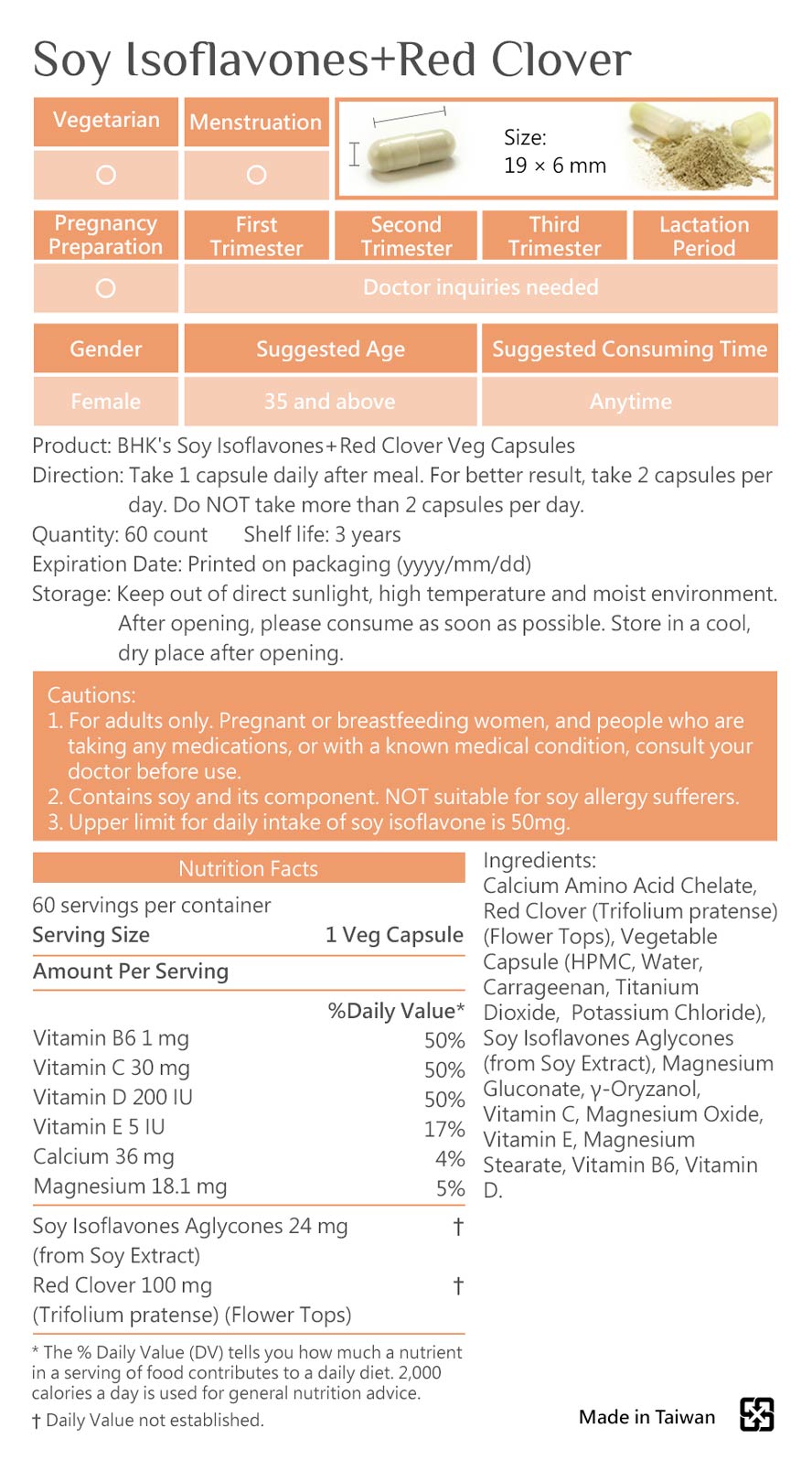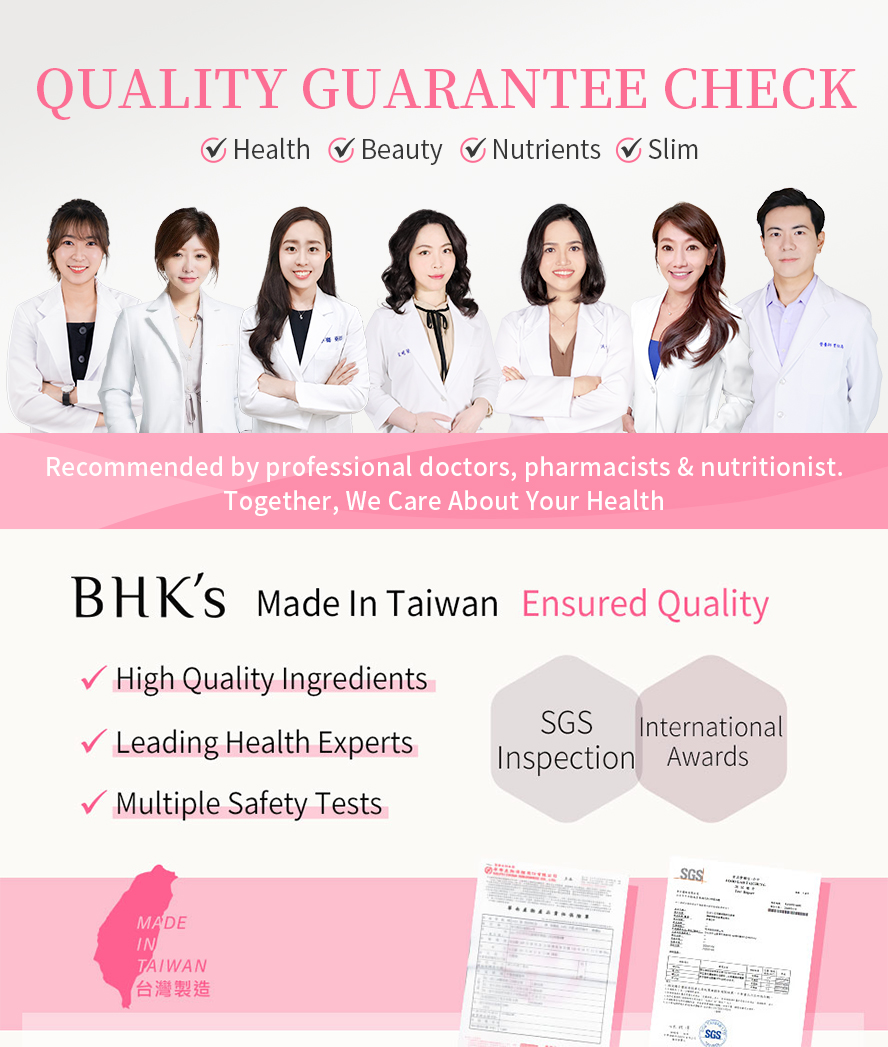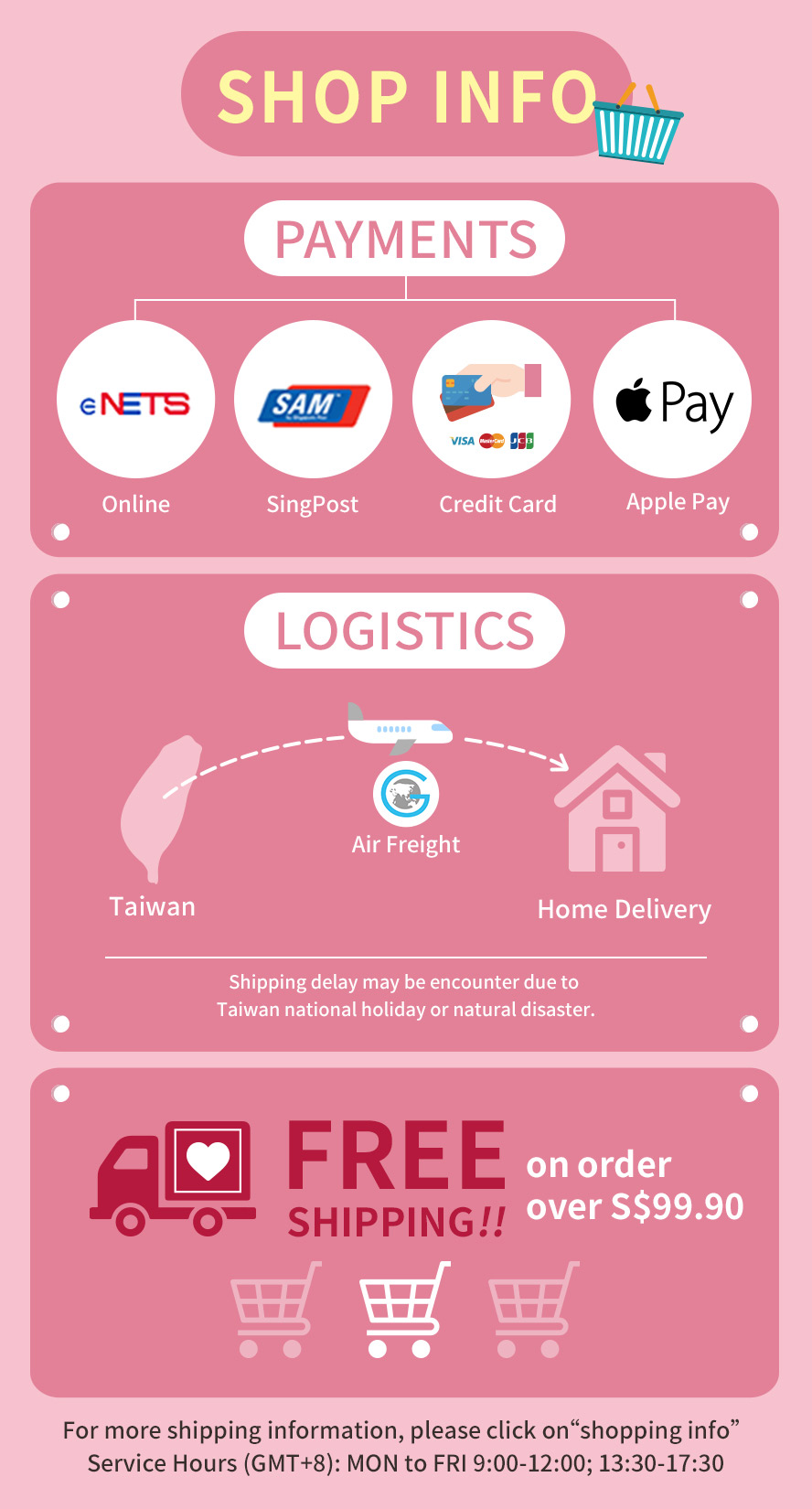 ---
BHK's Soy Isoflavones+Red Clover Veg Capsules【Menopause Support】
SGD $
84.16 ~ 168.33
SGD $
50.04 ~ 89.39