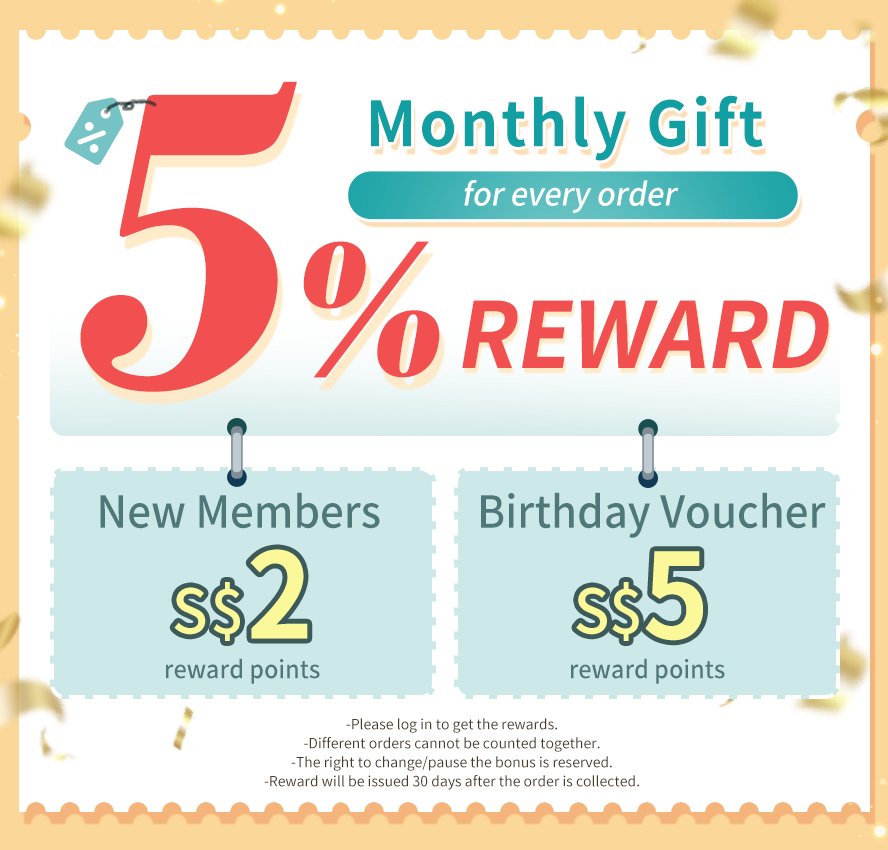 Description:
• Specially designed for moms to keep good skin condition during pregnancy
• 100% pomegranate whole fruit extract with more than 50% polyphenol
• Pregnancy-friendly skin care supplement
• Sialic acid, kiwi fruit enzyme, vitamin C and E added
• Lacto-vegetarian

Main Ingredients (Per serving):
Pomegranate Extract (fruit) 150mg

Directions:
Take 1 capsule daily after a meal. Do NOT take more than 2 capsules per day. Recommended to take throughout pregnancy to lactation.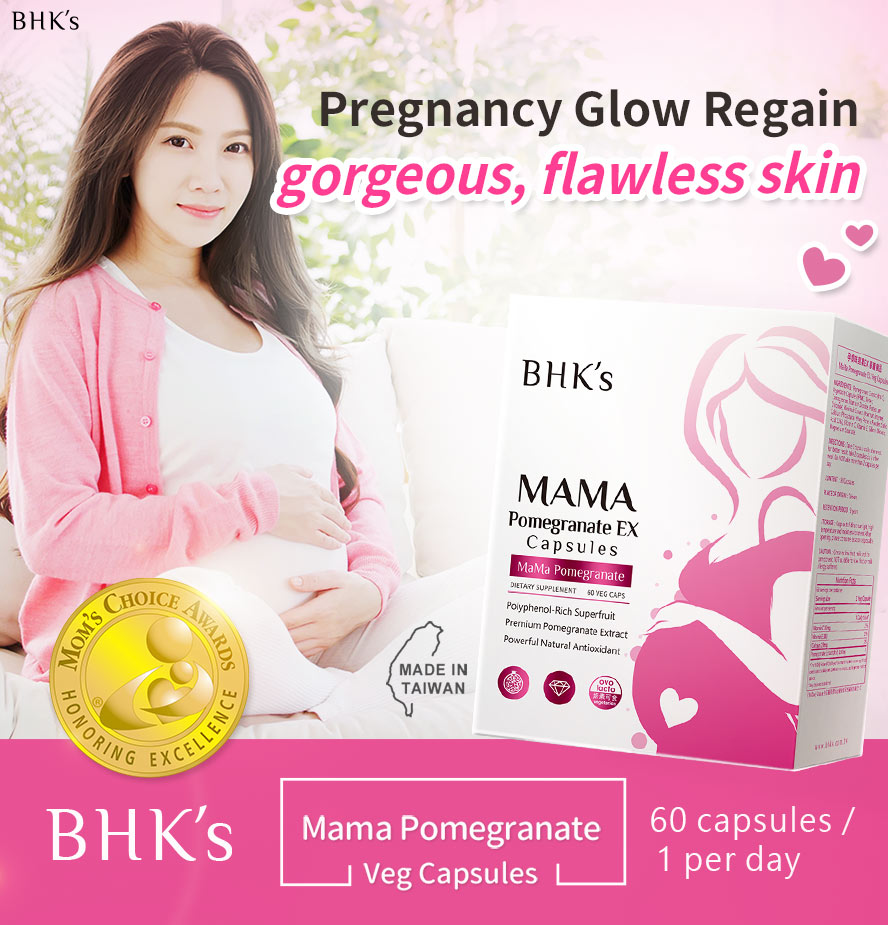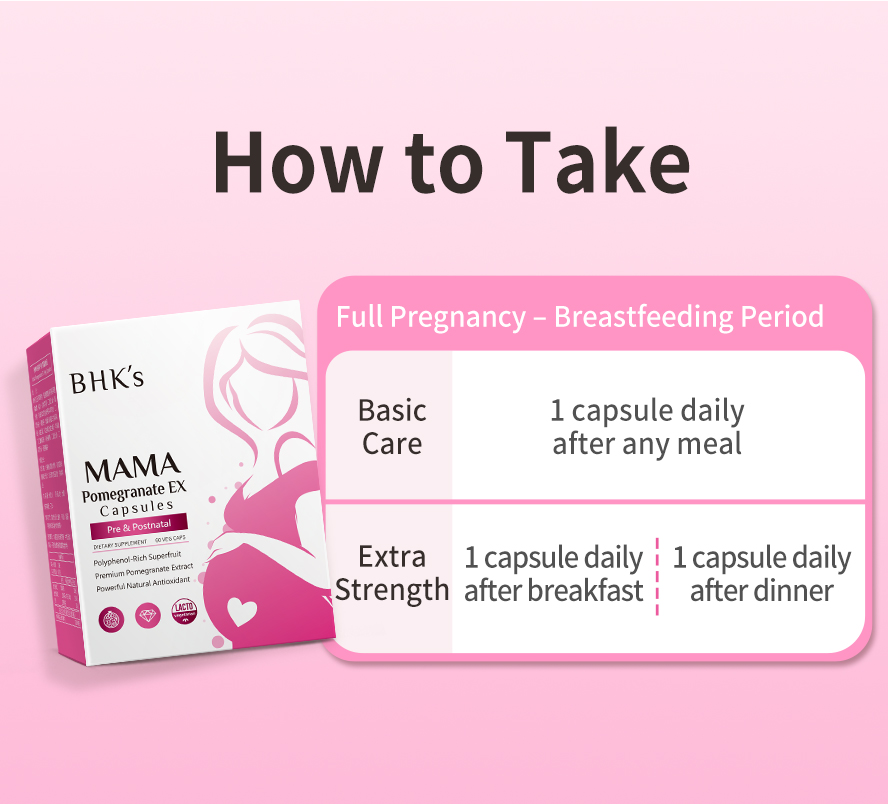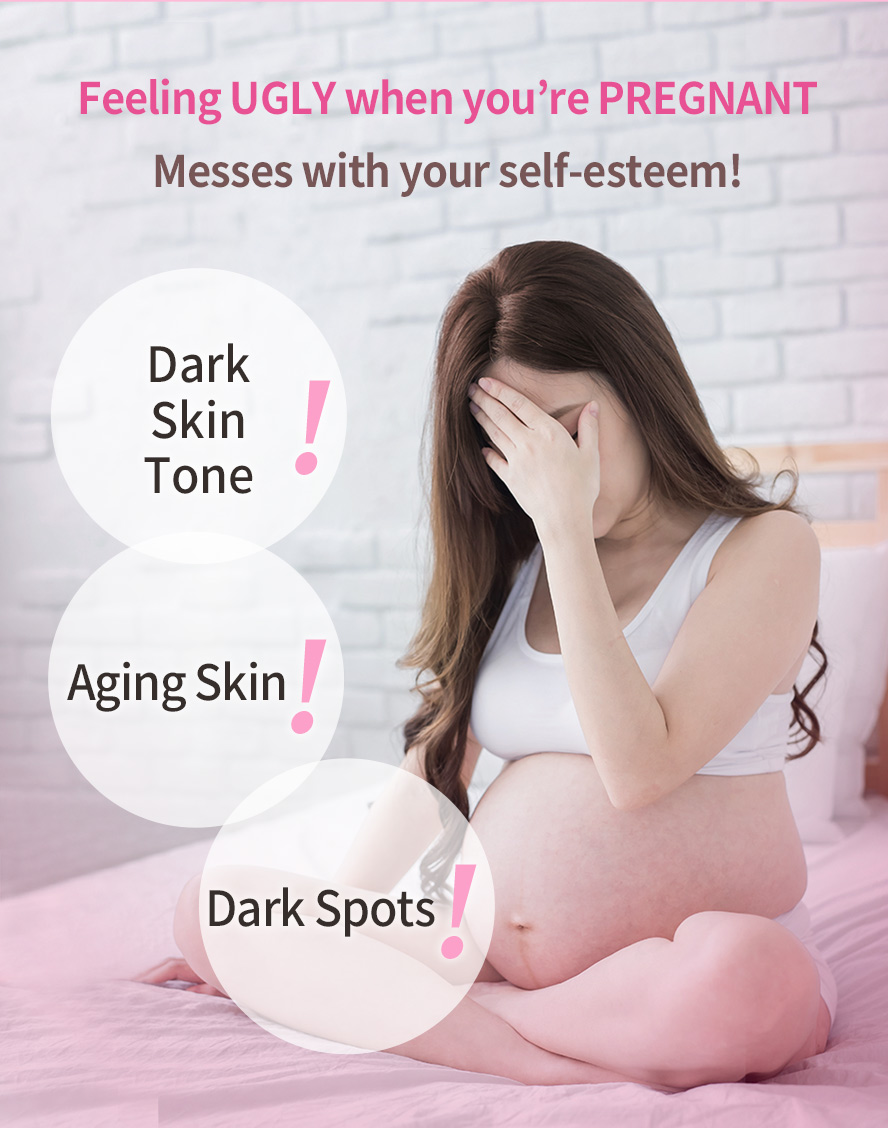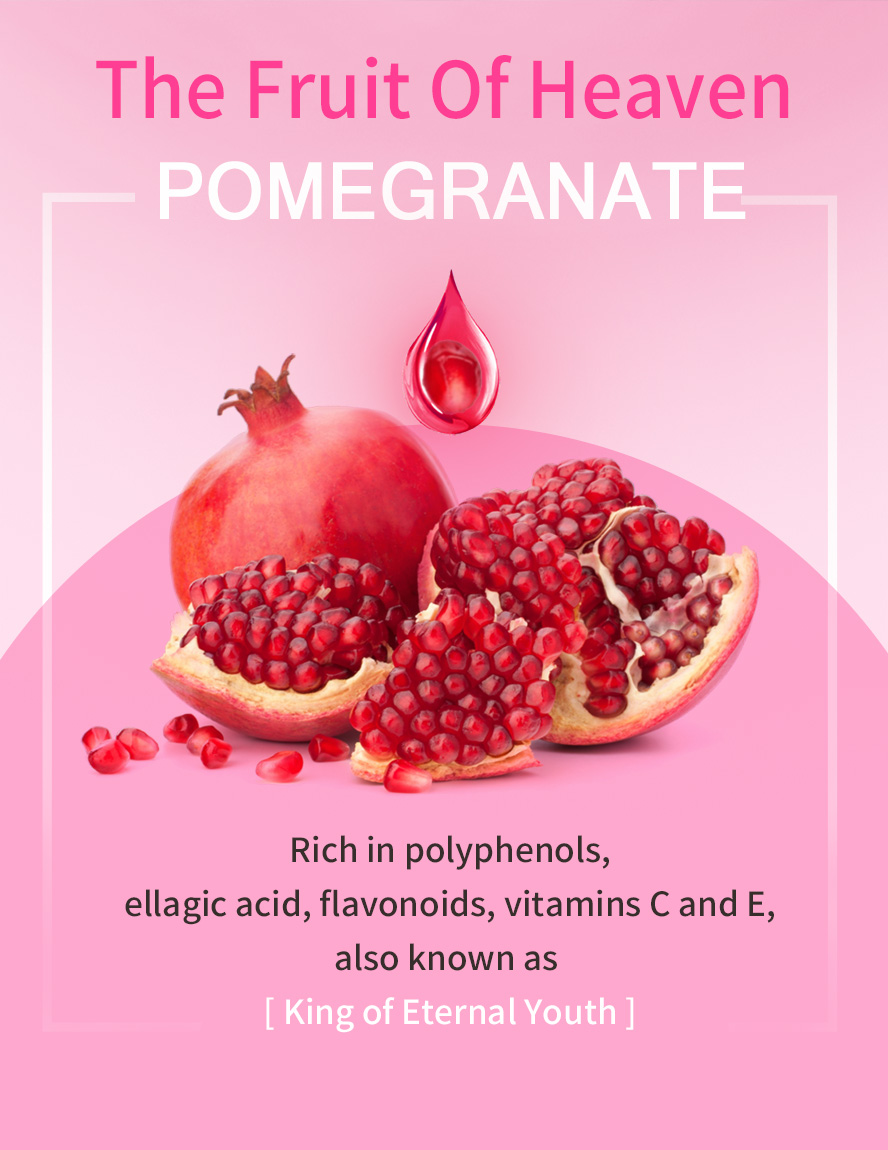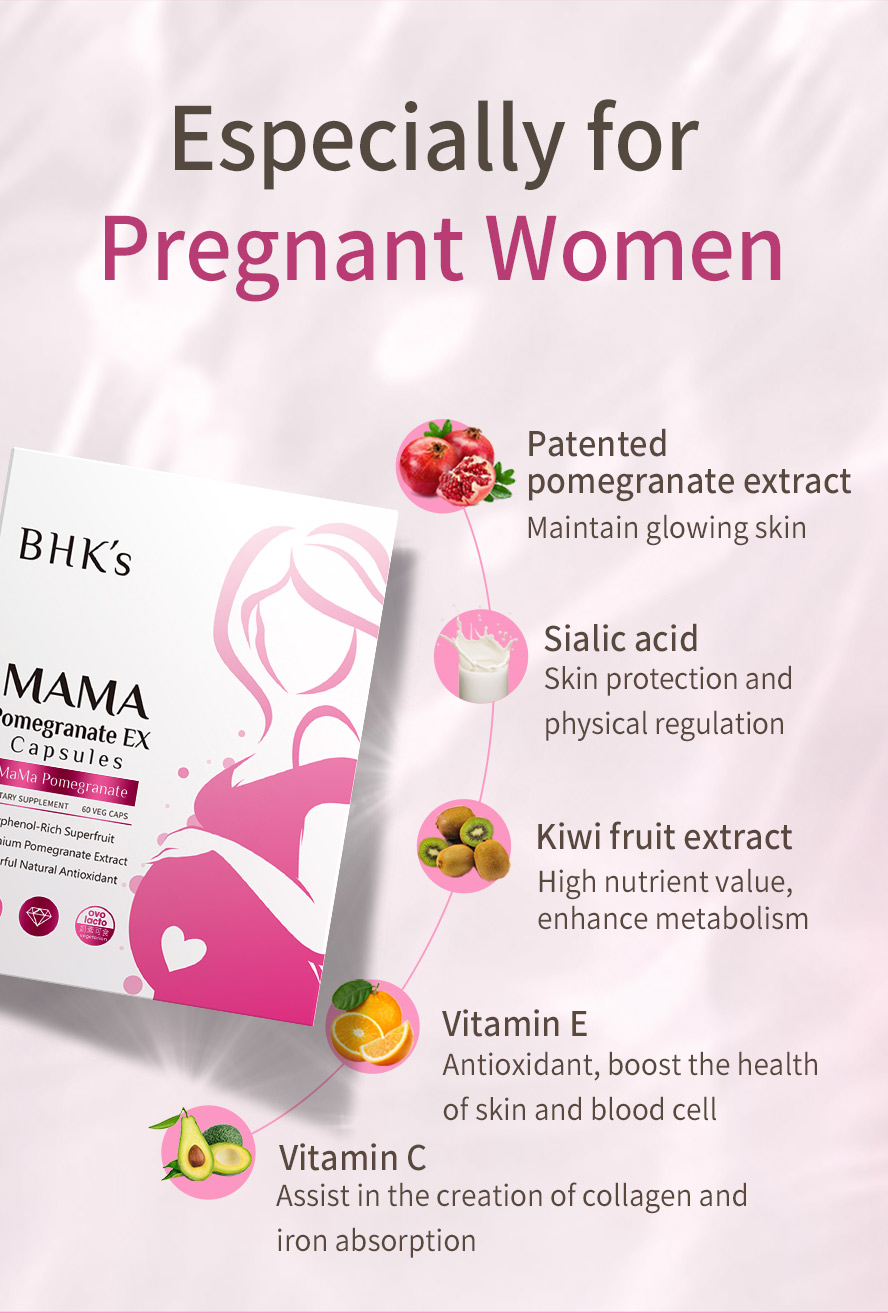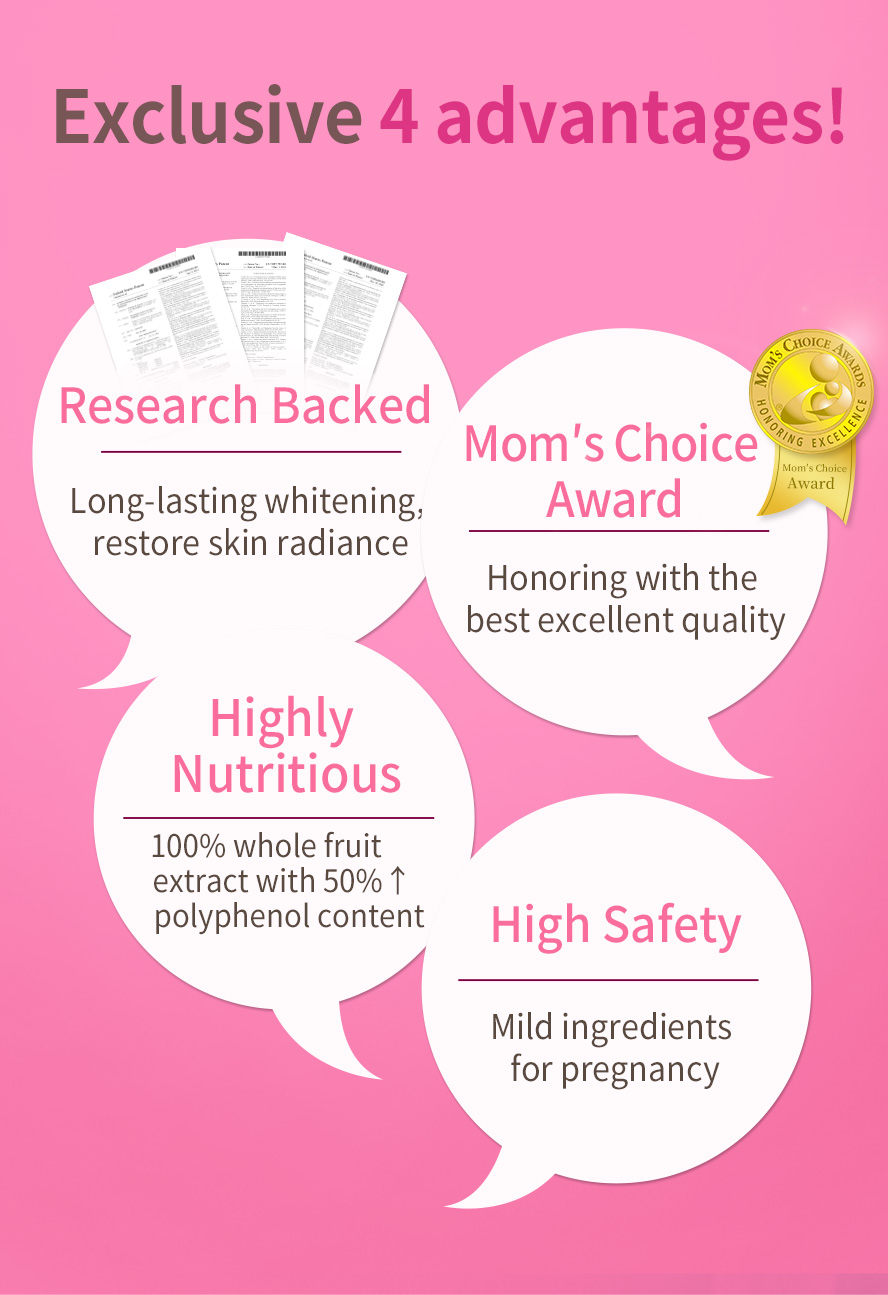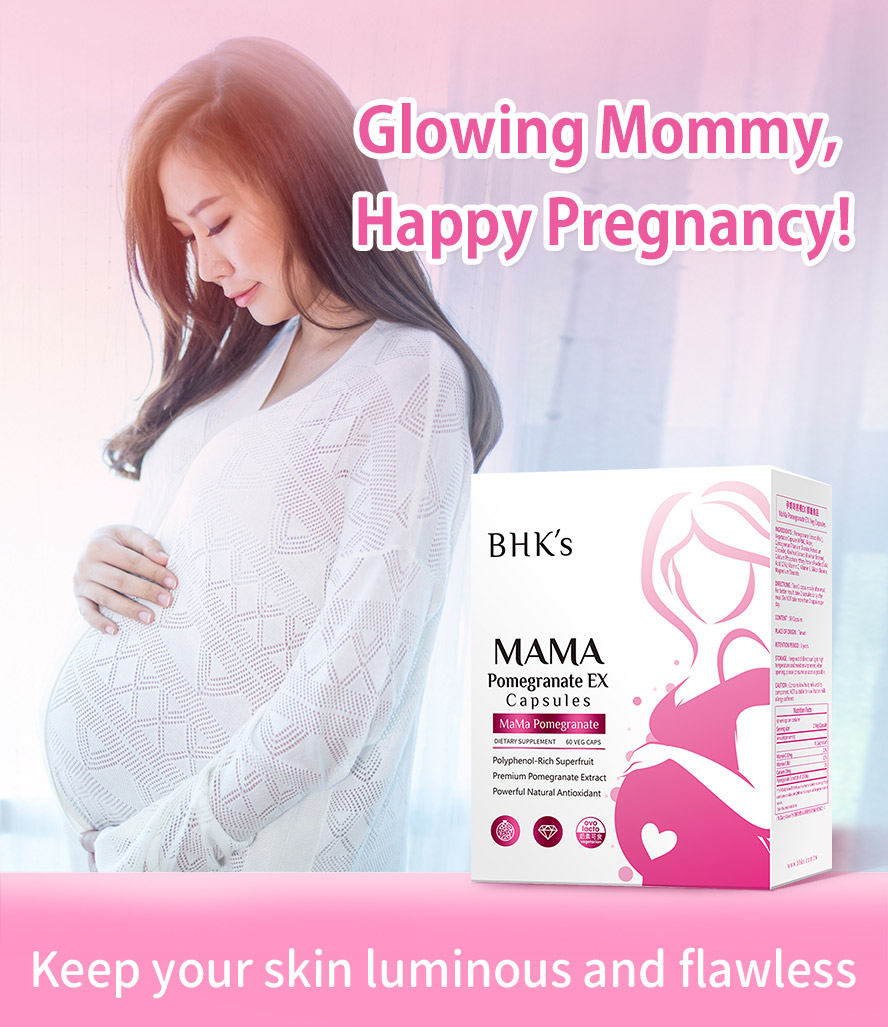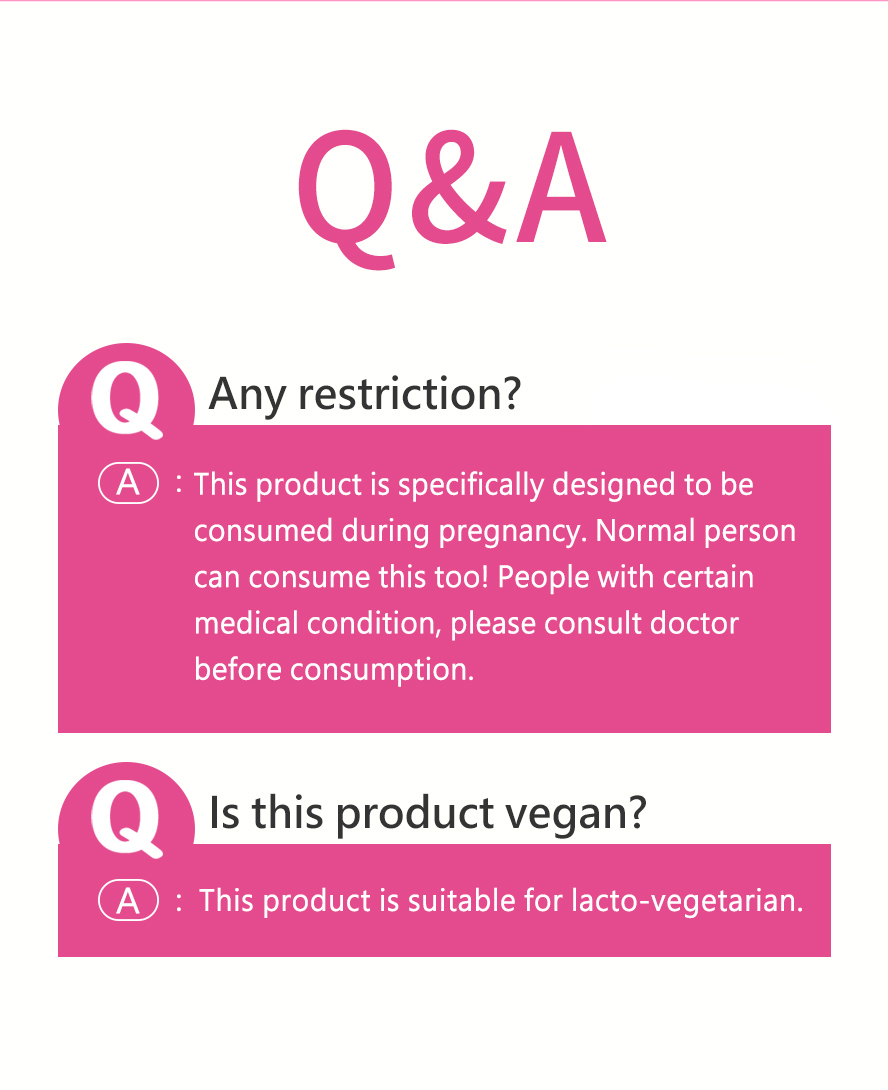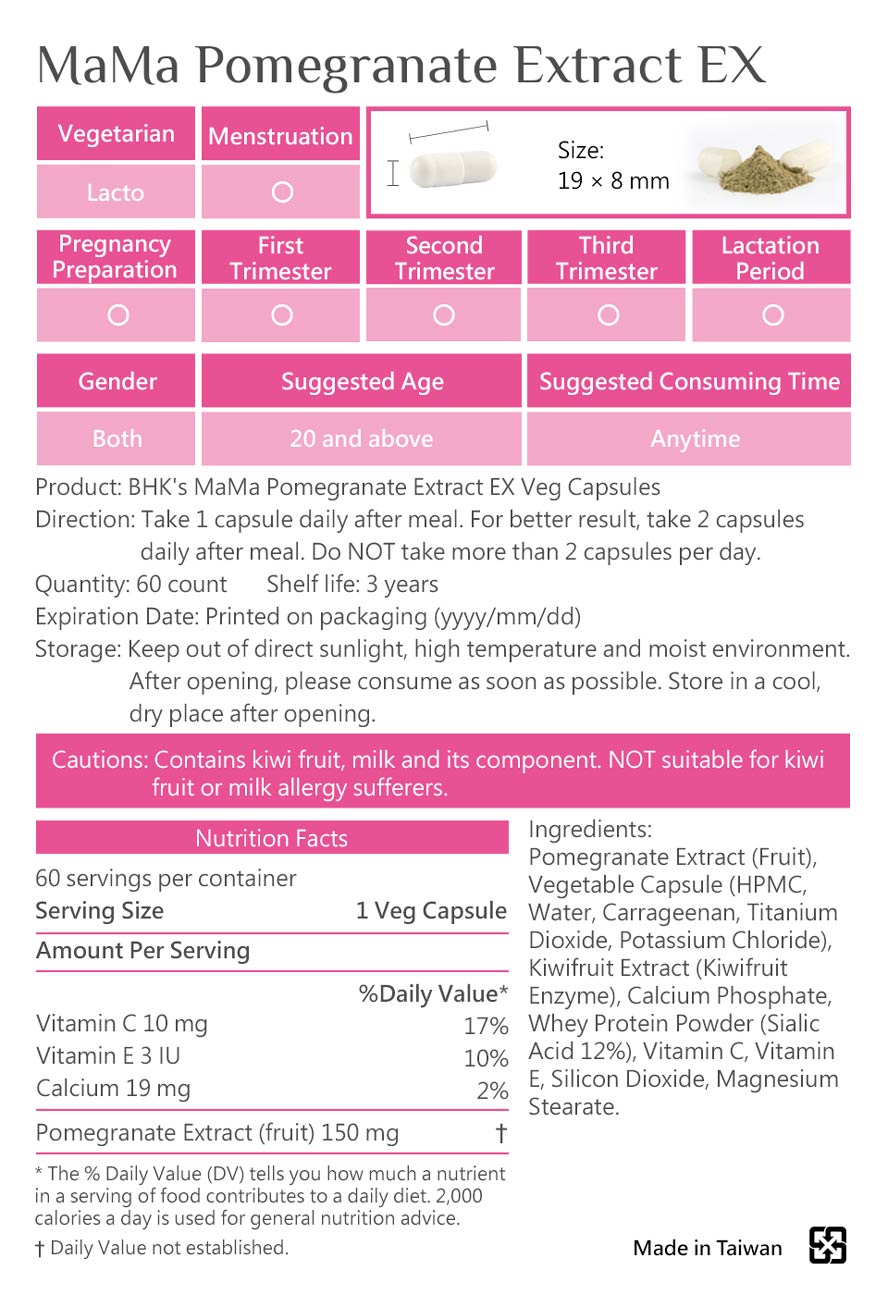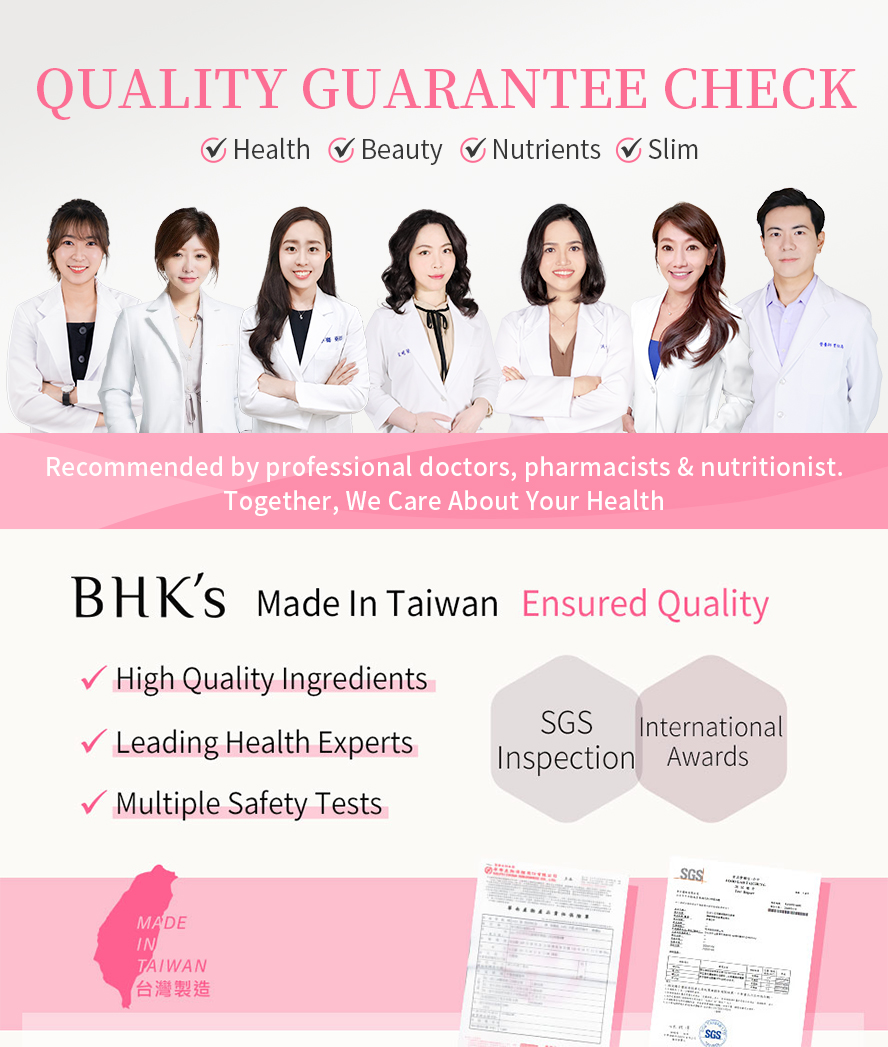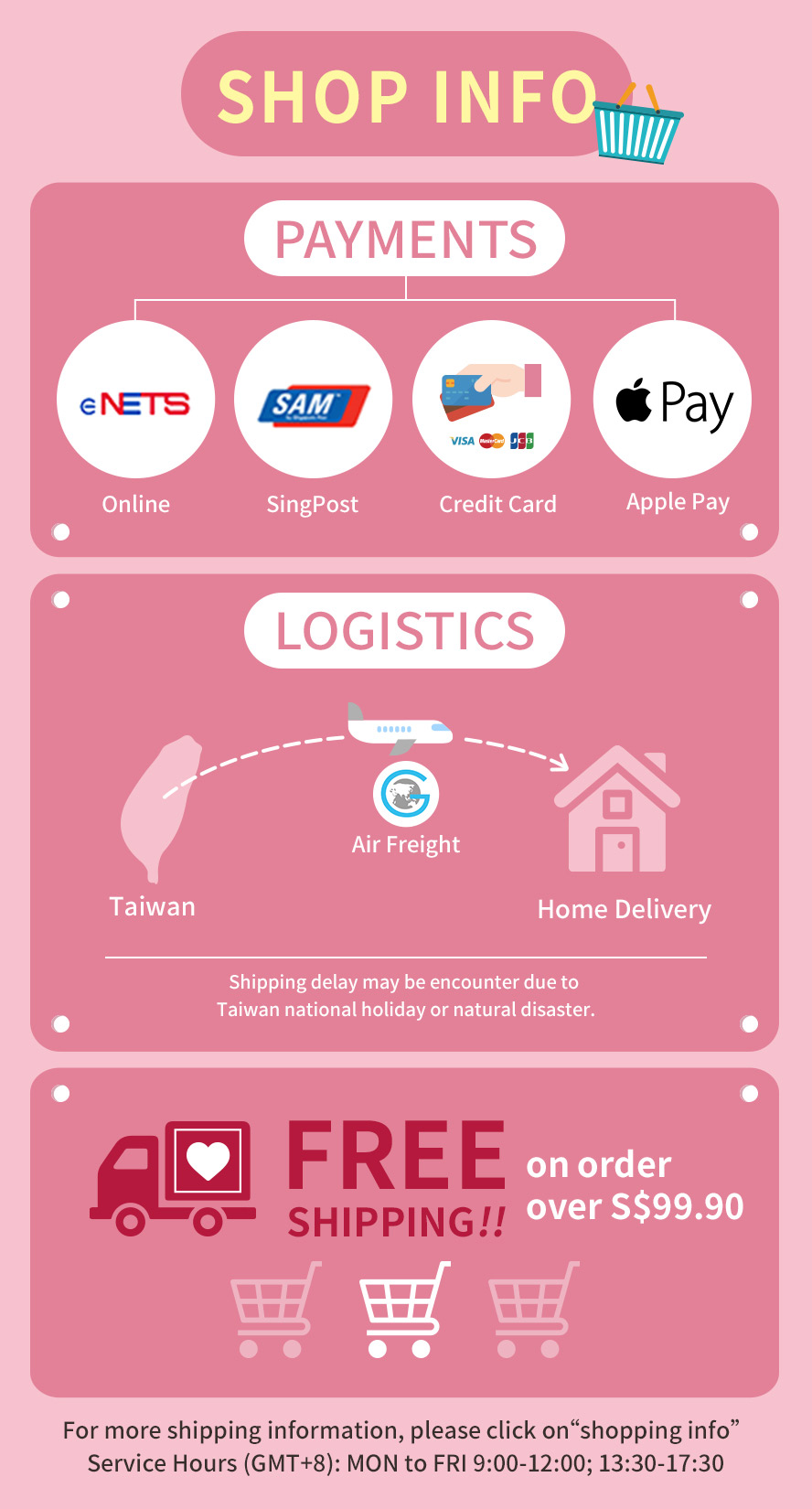 ---
BHK's MaMa Pomegranate Extract EX Veg Capsules【Skin Lightening】
SGD $
67.41 ~ 134.82
SGD $
50.04 ~ 95.02