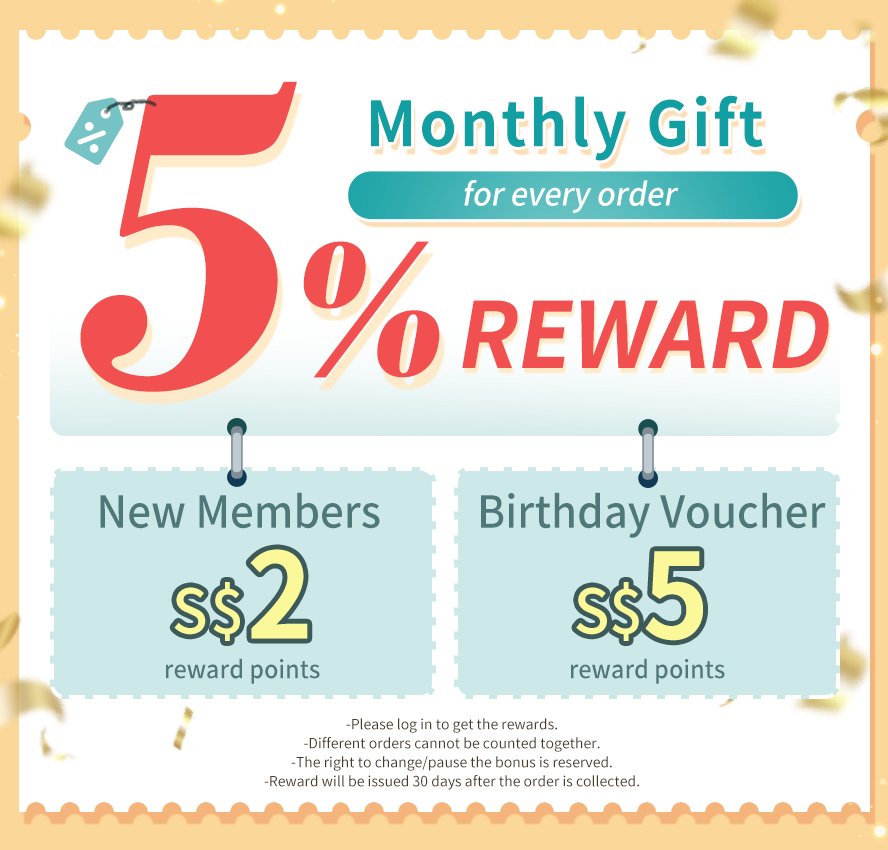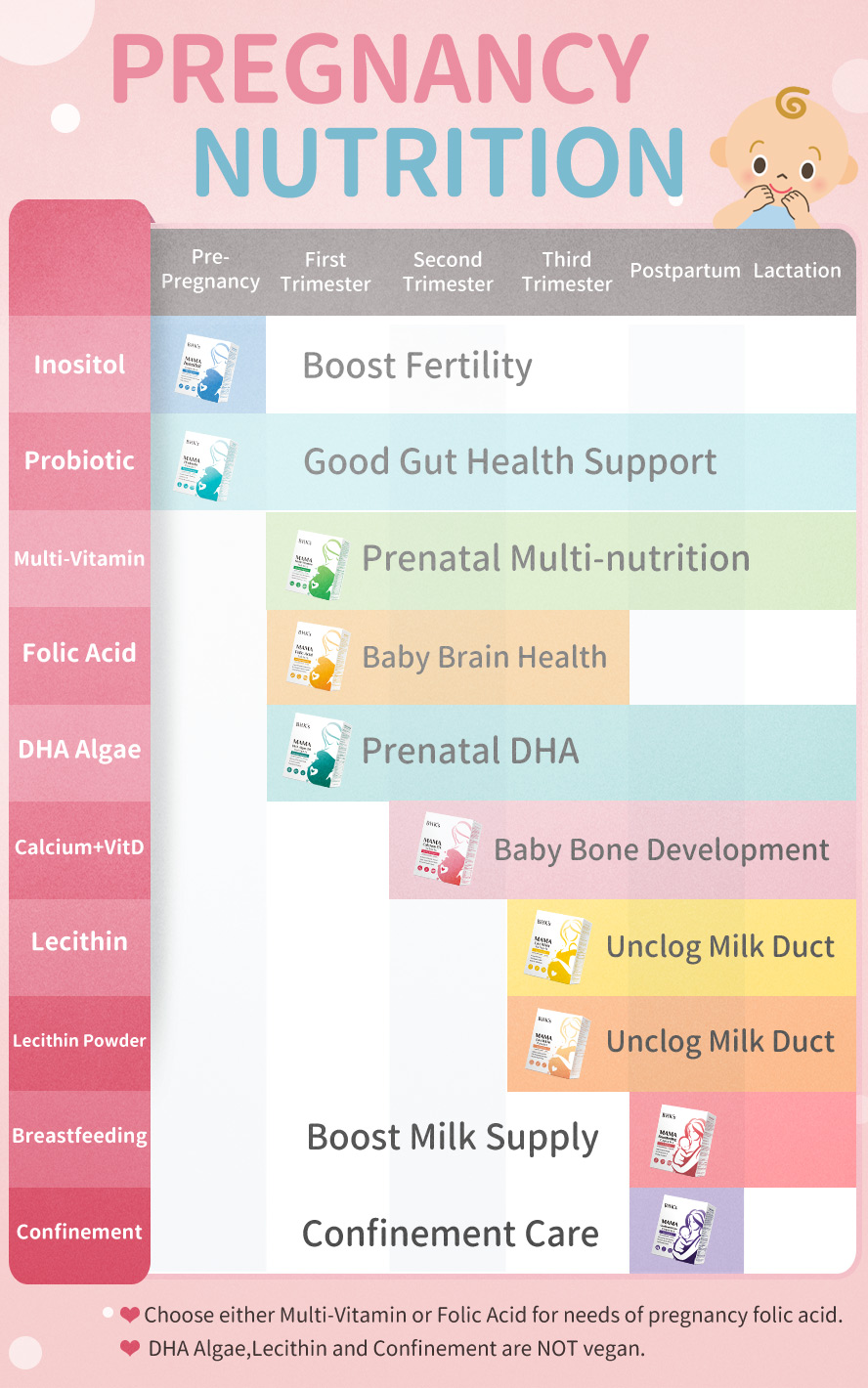 Description:
• One tablet is sufficient for daily pregnancy nutrition needs
• 17 kinds of vitamins and minerals for all-round nourishment
• 34-times concentrated patented cranberry extract for protecting vaginal health
• Sufficient folic acid for fetus development
• Moisture proof coated tablet for better nutrition preservation and vegan friendly

Main Ingredients (Per serving):
Vitamin A 2003.2IU
Vitamin B1 1.9mg
Vitamin B2 2.2mg
Vitamin B6 2mg
Vitamin B12 3.5mcg
Vitamin C 110mg
Vitamin D3 590IU
Vitamin E 21IU
Vitamin K1 90mcg
Niacin 18mg
Pantothenic acid 6.4mg
D-Biotin 100mcg
Folate 580mcg
Choline 20mg
Iron 5mg
Calcium 41mg

Directions:
Take 1 tablet daily after a meal. Do NOT take more than 1 tablet per day. Recommended to take throughout pregnancy to lactation.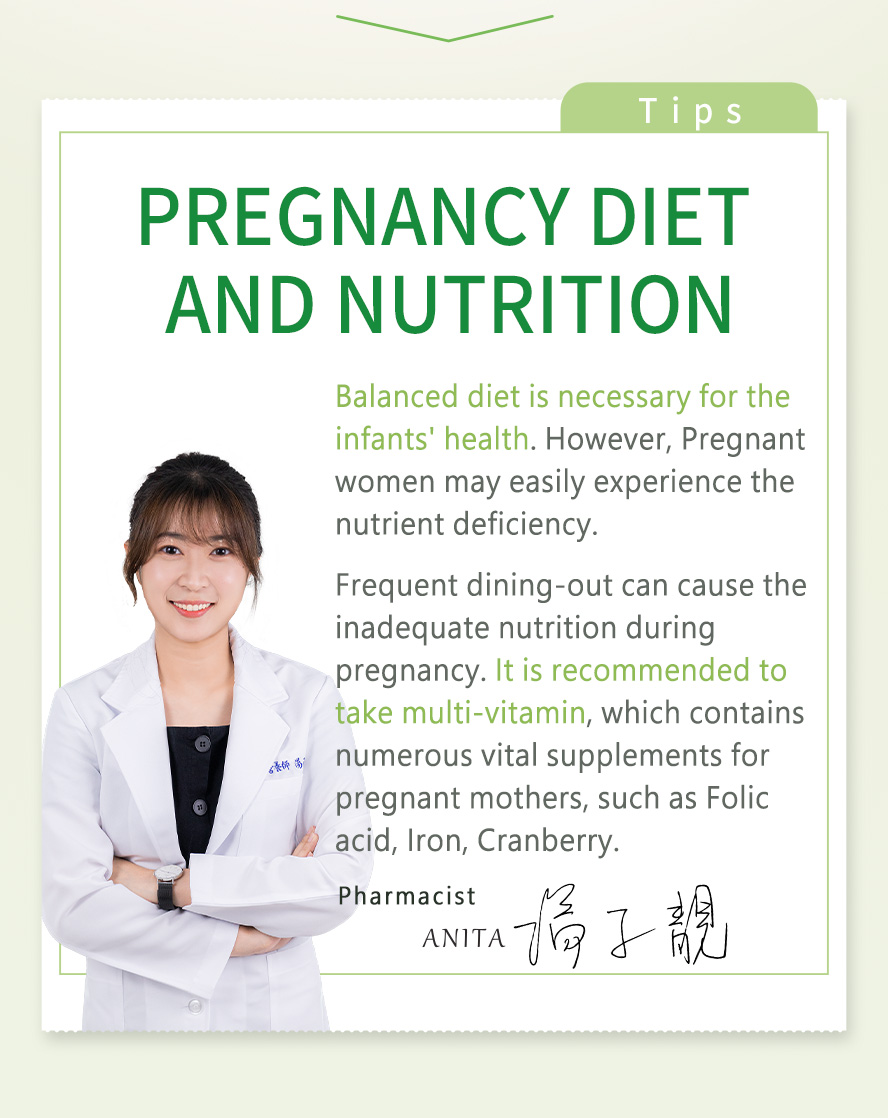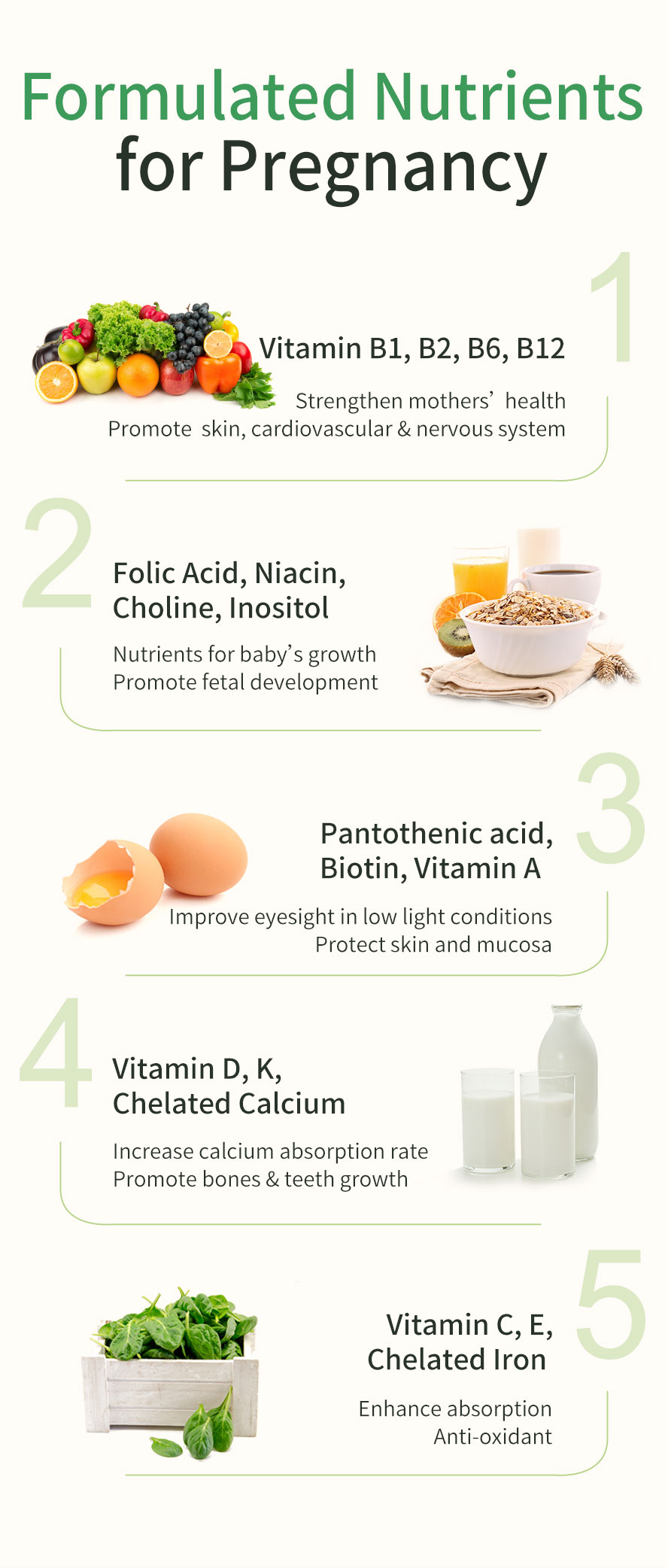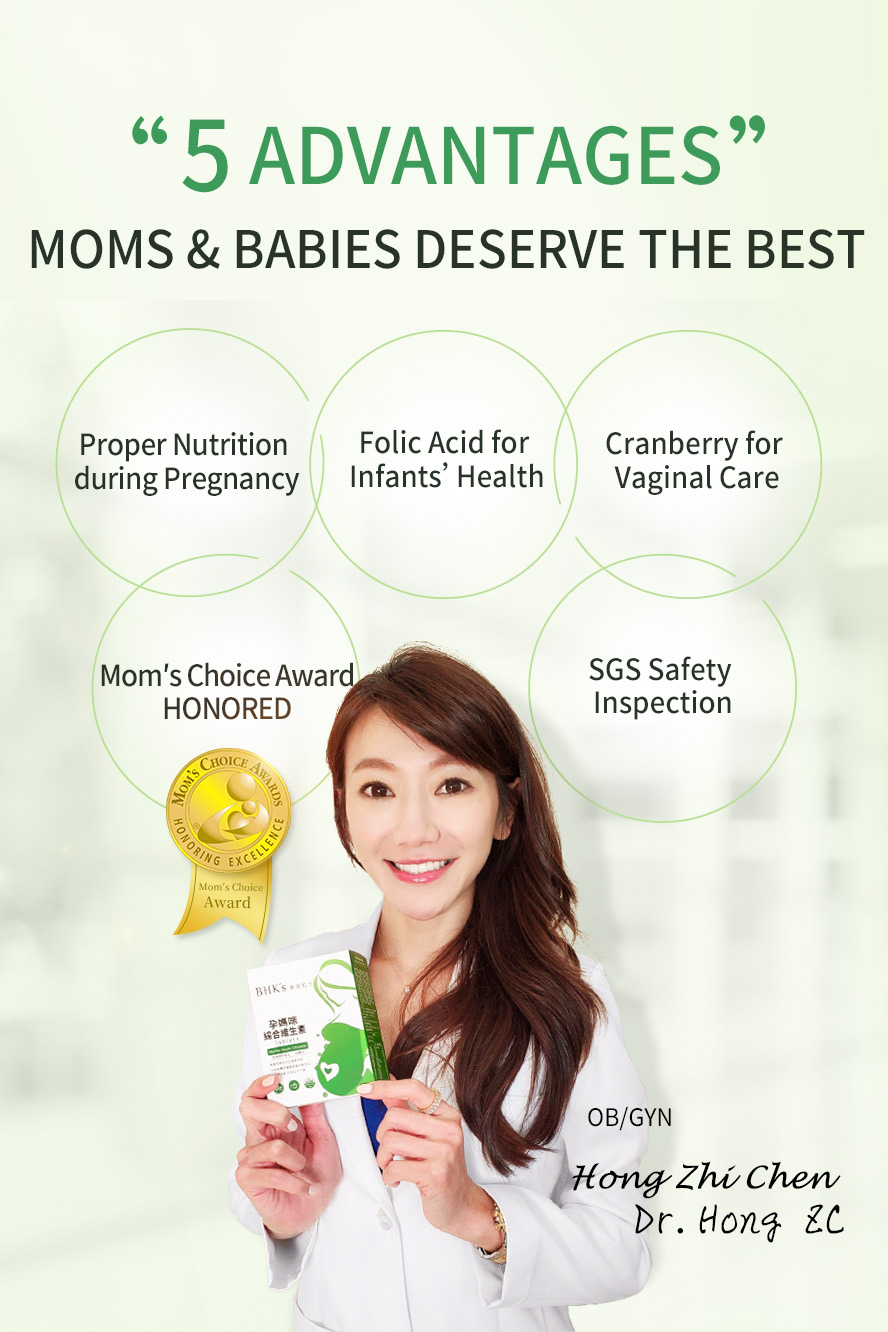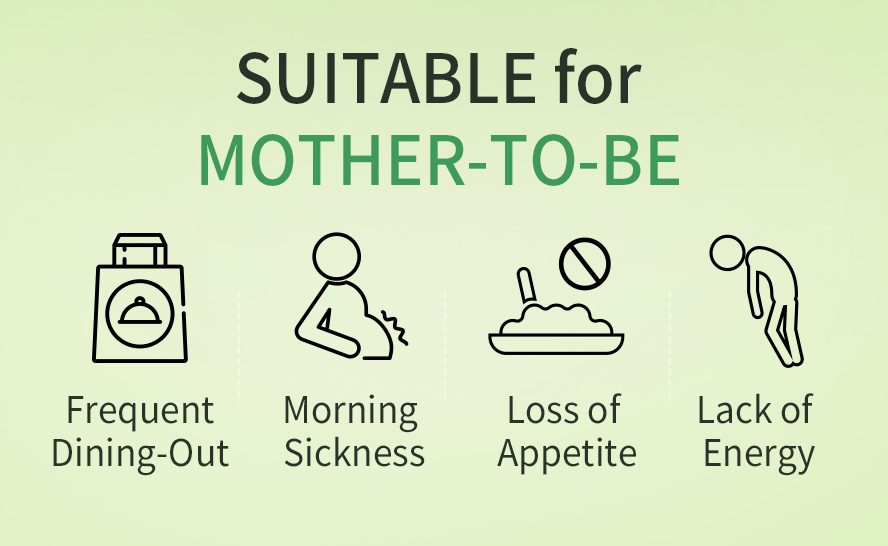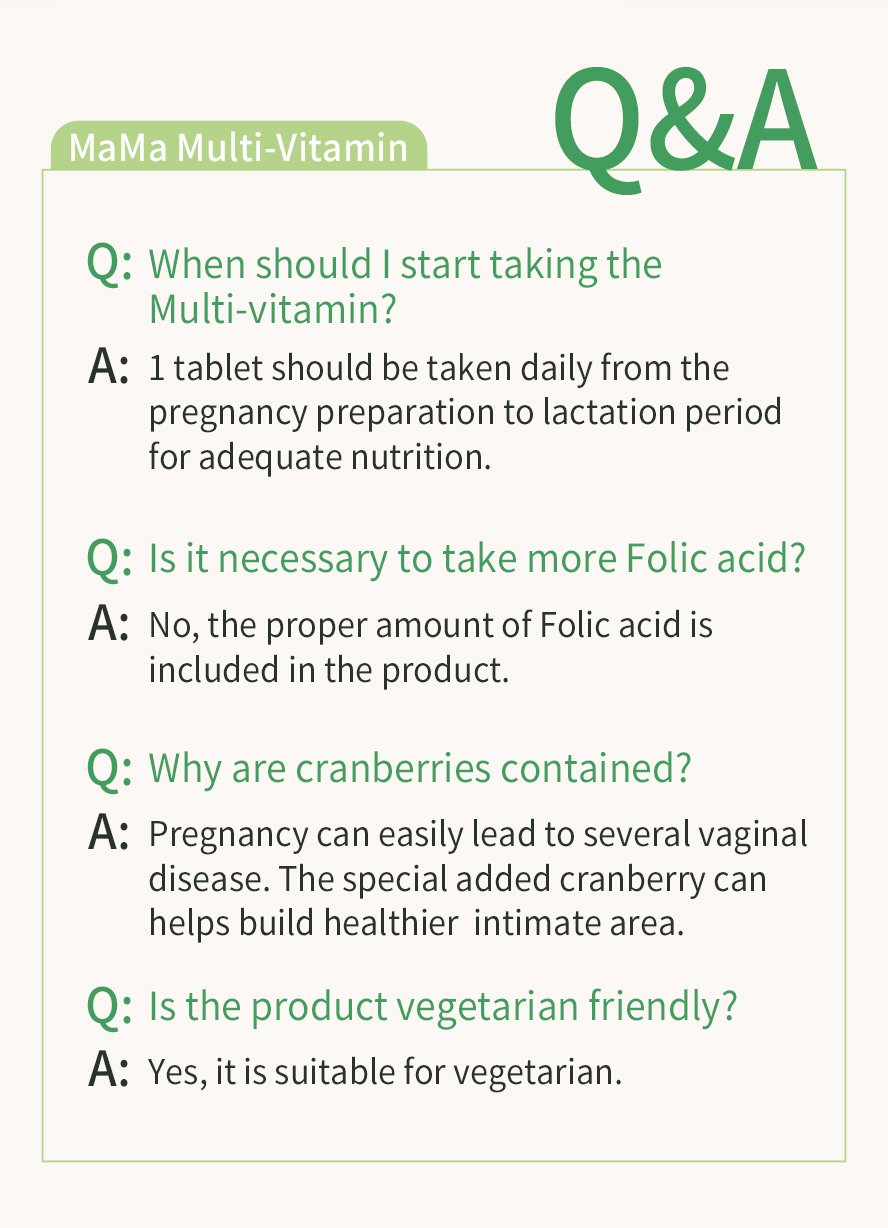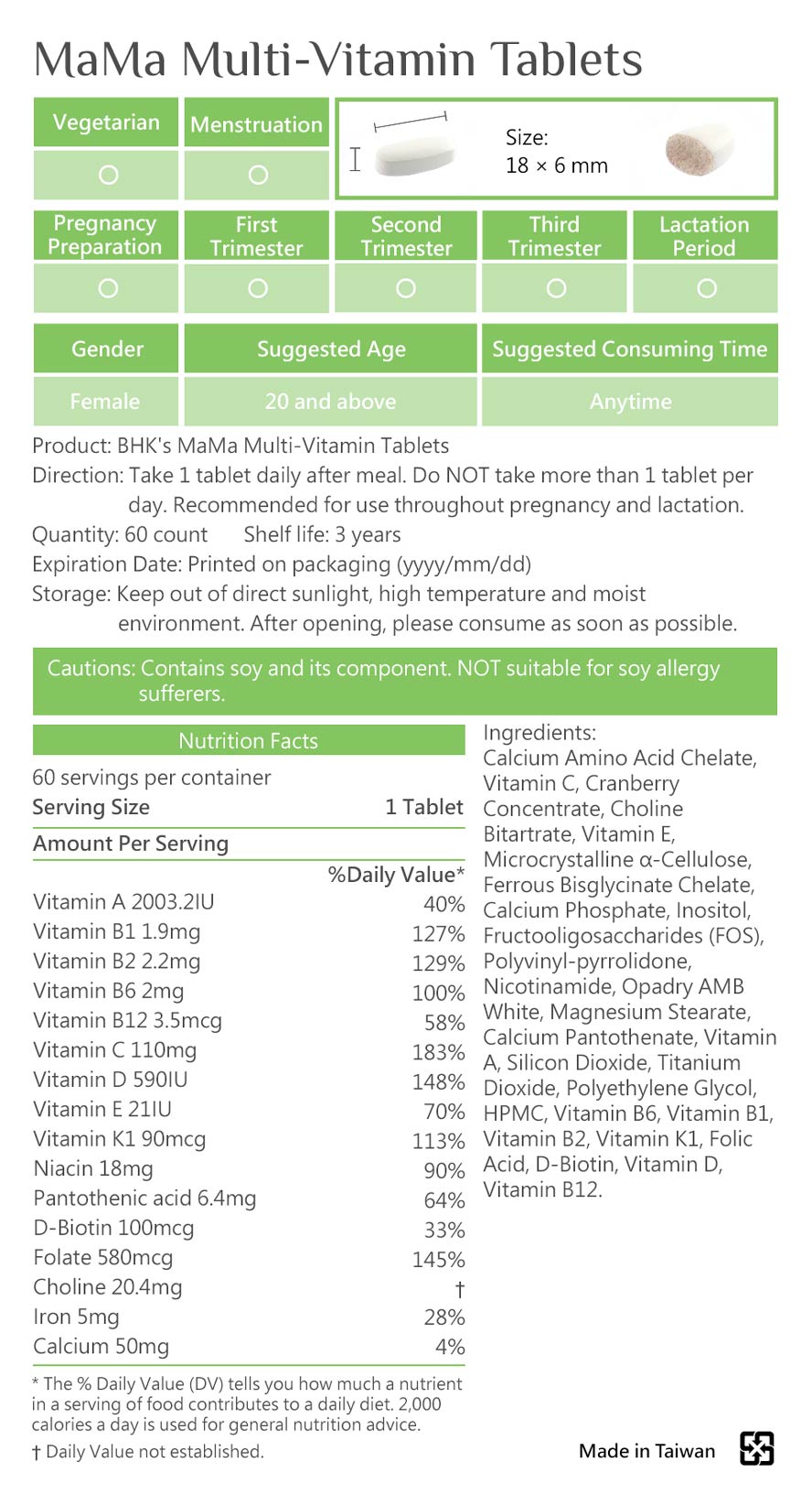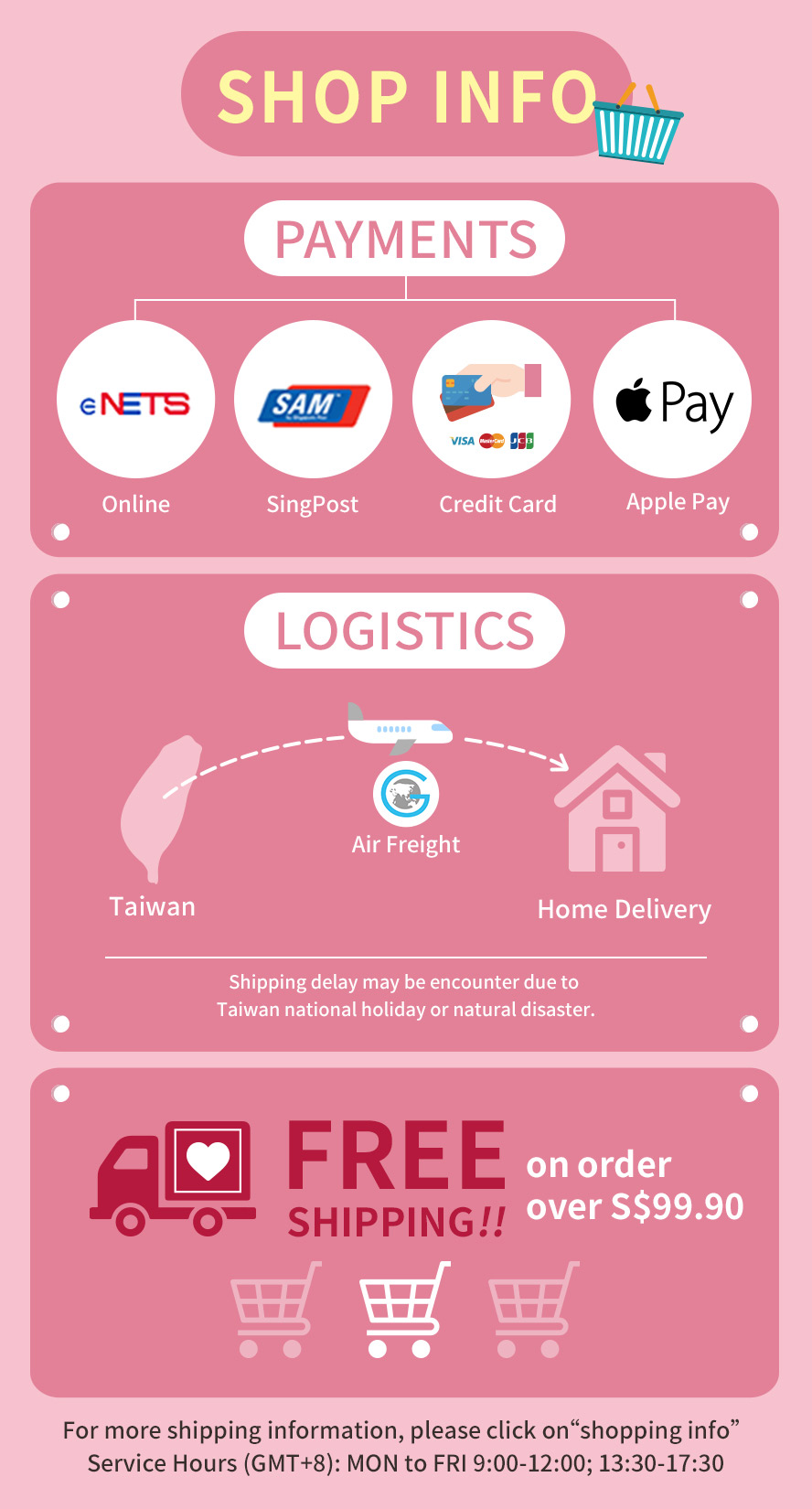 ---
BHK's MaMa Multi-Vitamin Tablets【Prenatal Vitamins】
SGD $
56.17 ~ 112.33
SGD $
33.17 ~ 61.28