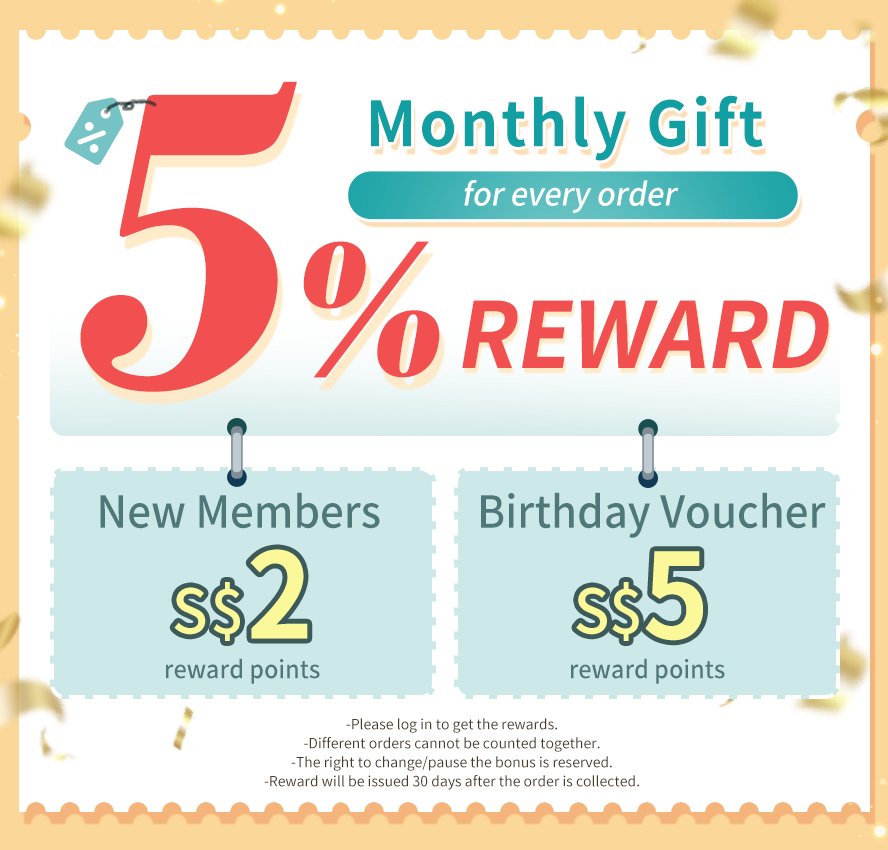 BHK's Pueraria Mirifica Capsules + Advanced Collagen Plus Tablets (Bundle)【Busty & Firm】

BHK's Pueraria Mirifica Capsules 【Busty Cleavage】
Description:
* Helps you to get Sexy Deep Cleavage
* Latest technology with traditional herb that has been used by royal family for centuries
* Helps your boobs look bigger, tighter and firmer, boost confidence with Pueraria Mirifica now
Main Ingredients (Per serving):
Pueraria mirifica Root Extract (Thai Kudzu) 300mg
Hydrolyzed Fish Collagen Peptides 100mg
Green Papaya Extract 50mg
Fenugreek (seed) Extract 50mg
Directions:
Take 1 capsule daily after meal. For better result, take 2 capsules per day. Do NOT take more than 2 capsules per day.
-----
BHK's Advanced Collagen Plus Tablets【Skin Firmness】
Description:
* Patented collagen peptide+vitamin C: enhance collagen synthesis, improves skin's elasticity
*Controlled Release Technology with superior coating
- 3-times-better absorption
- coats and protects the nutrients until it gets into the small intestine
Main Ingredients:
Hydrolyzed Fish Collagen Peptides 800mg
Chicken Sternal Cartilage Extract 200mg
Directions:
Take 2 tablets at once daily after meal. For better result, take 2 tablets twice per day. Do NOT take more than 6 tablets per day.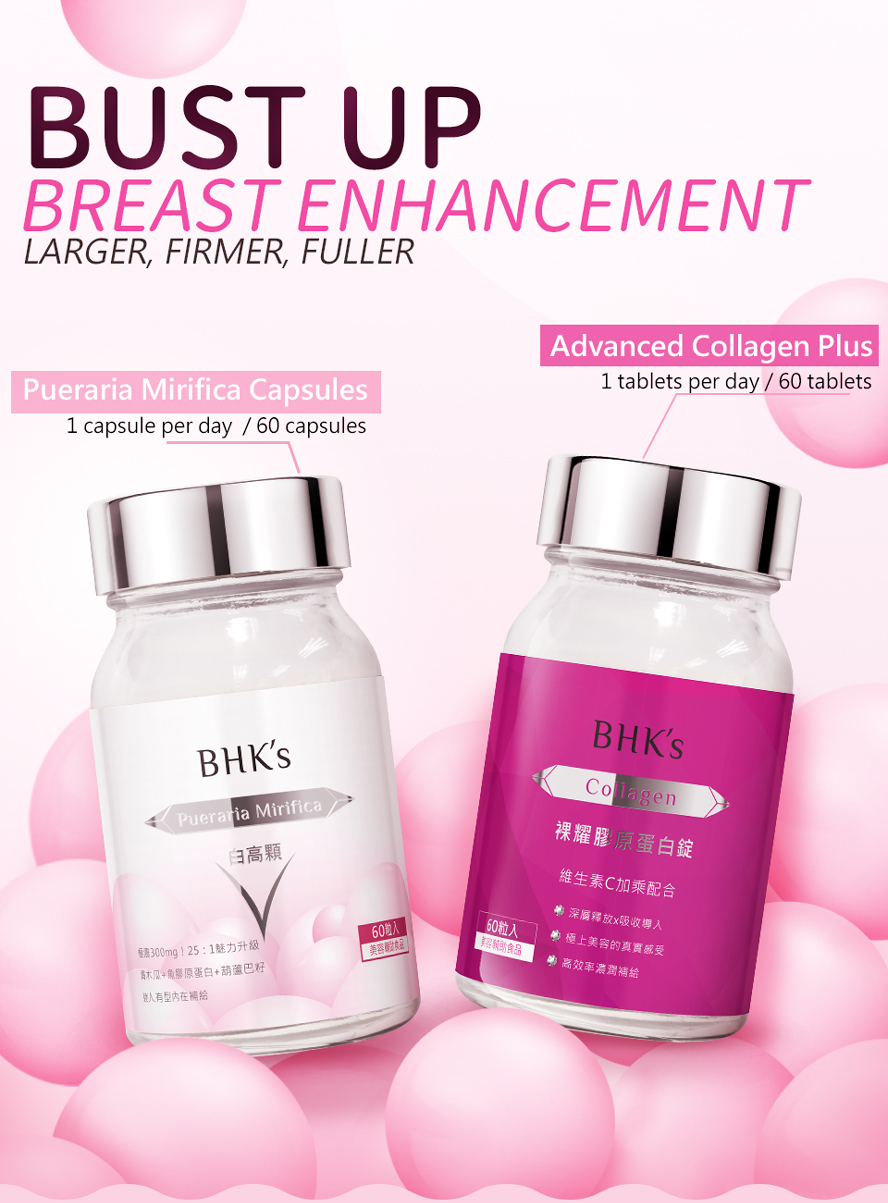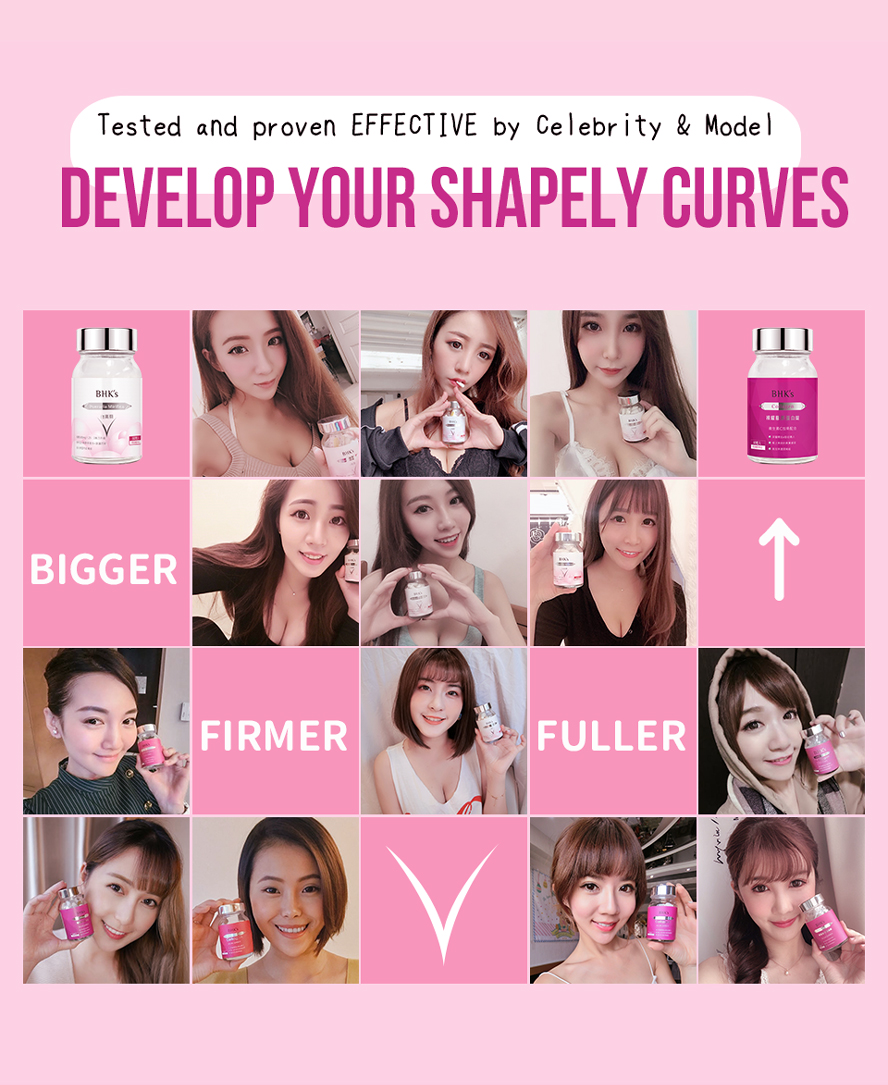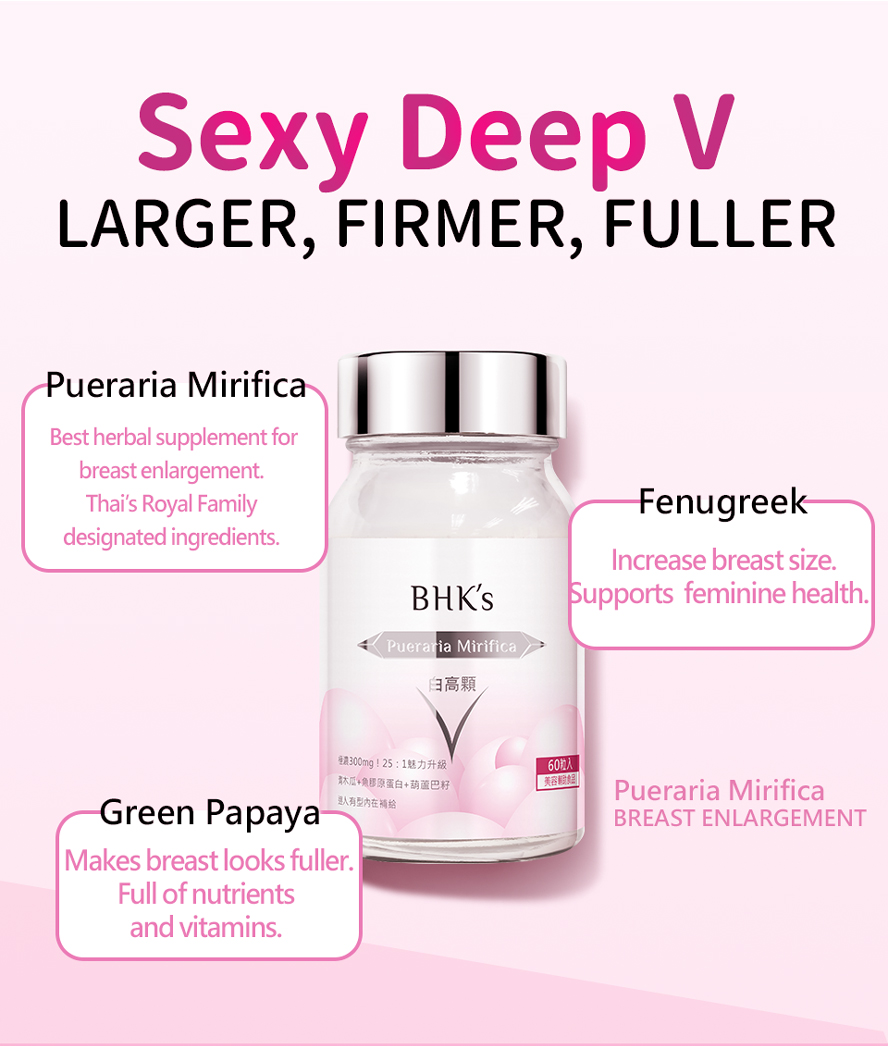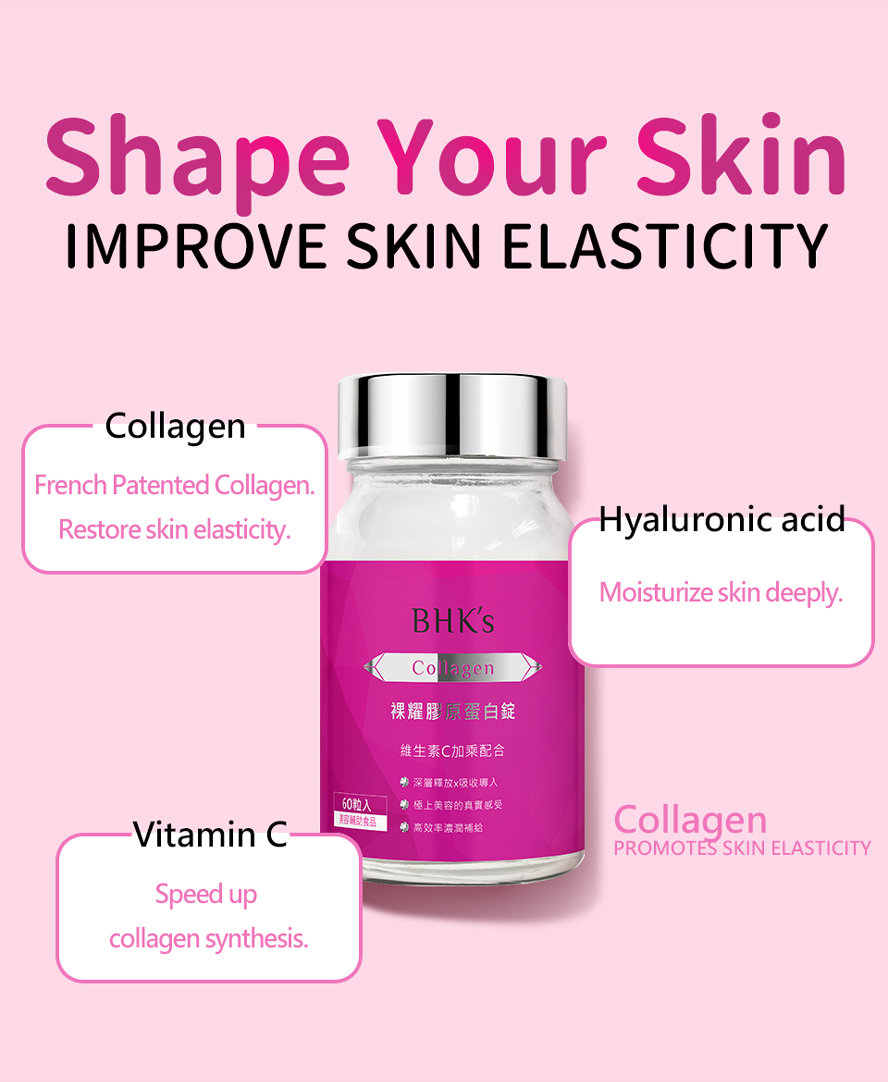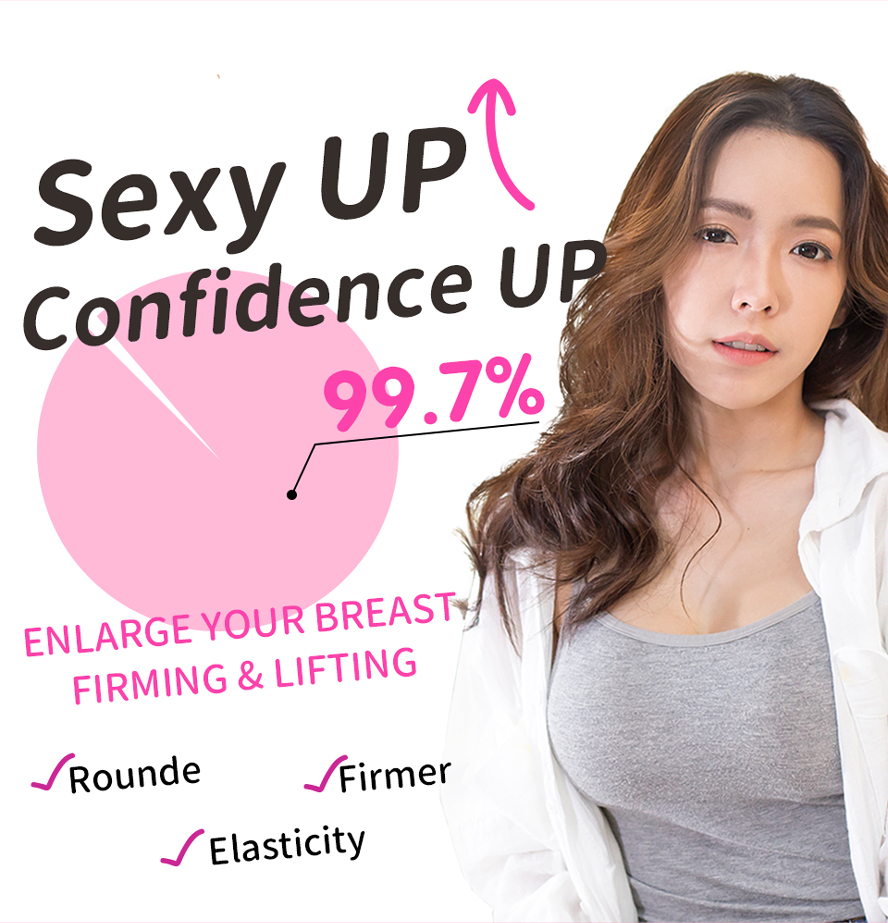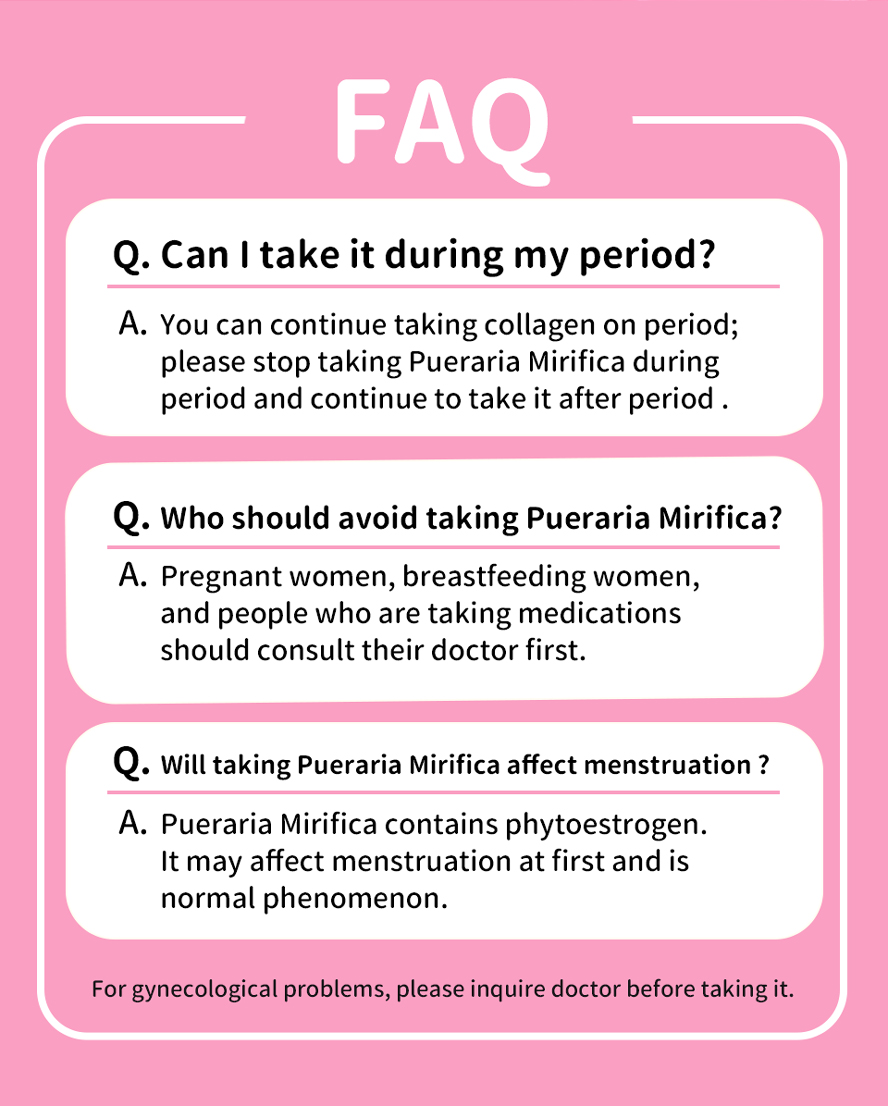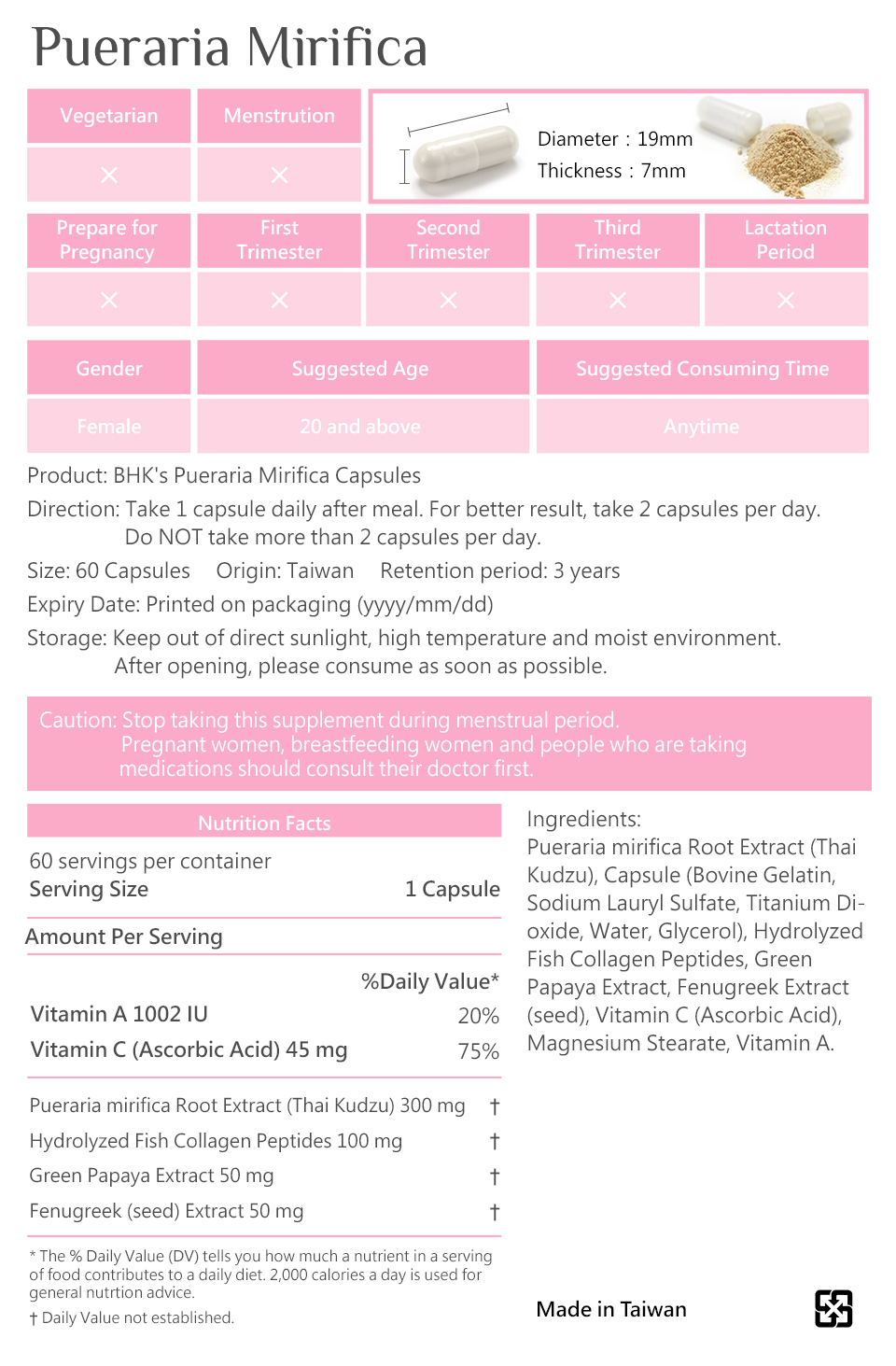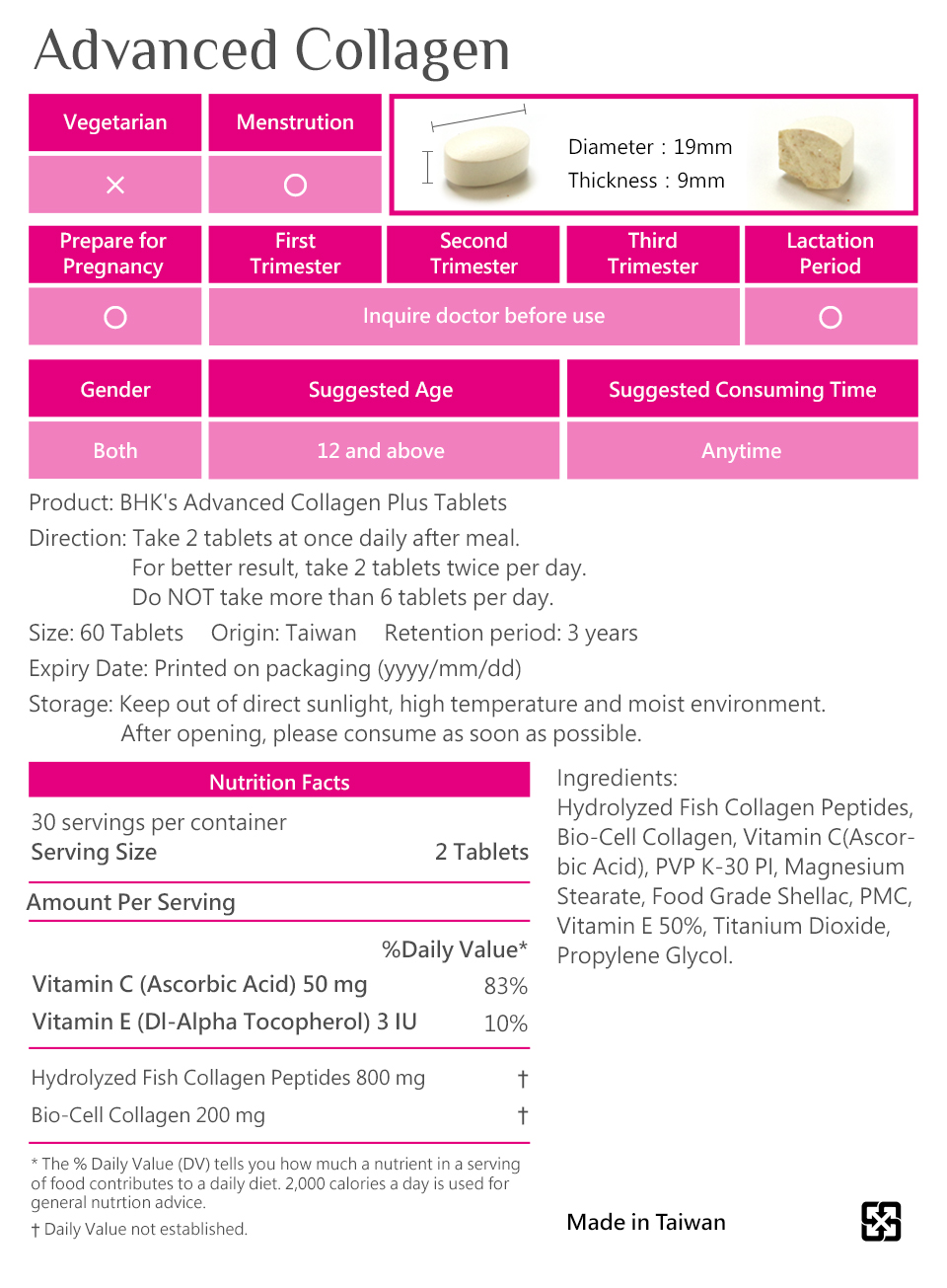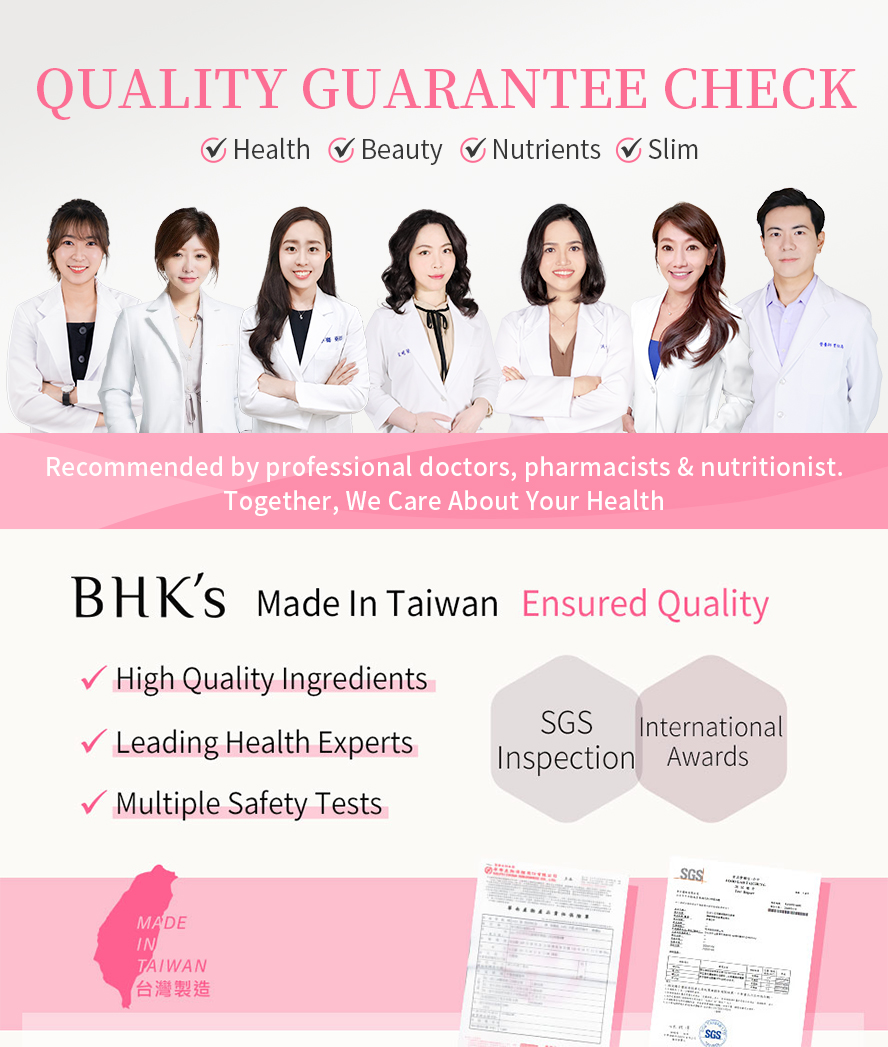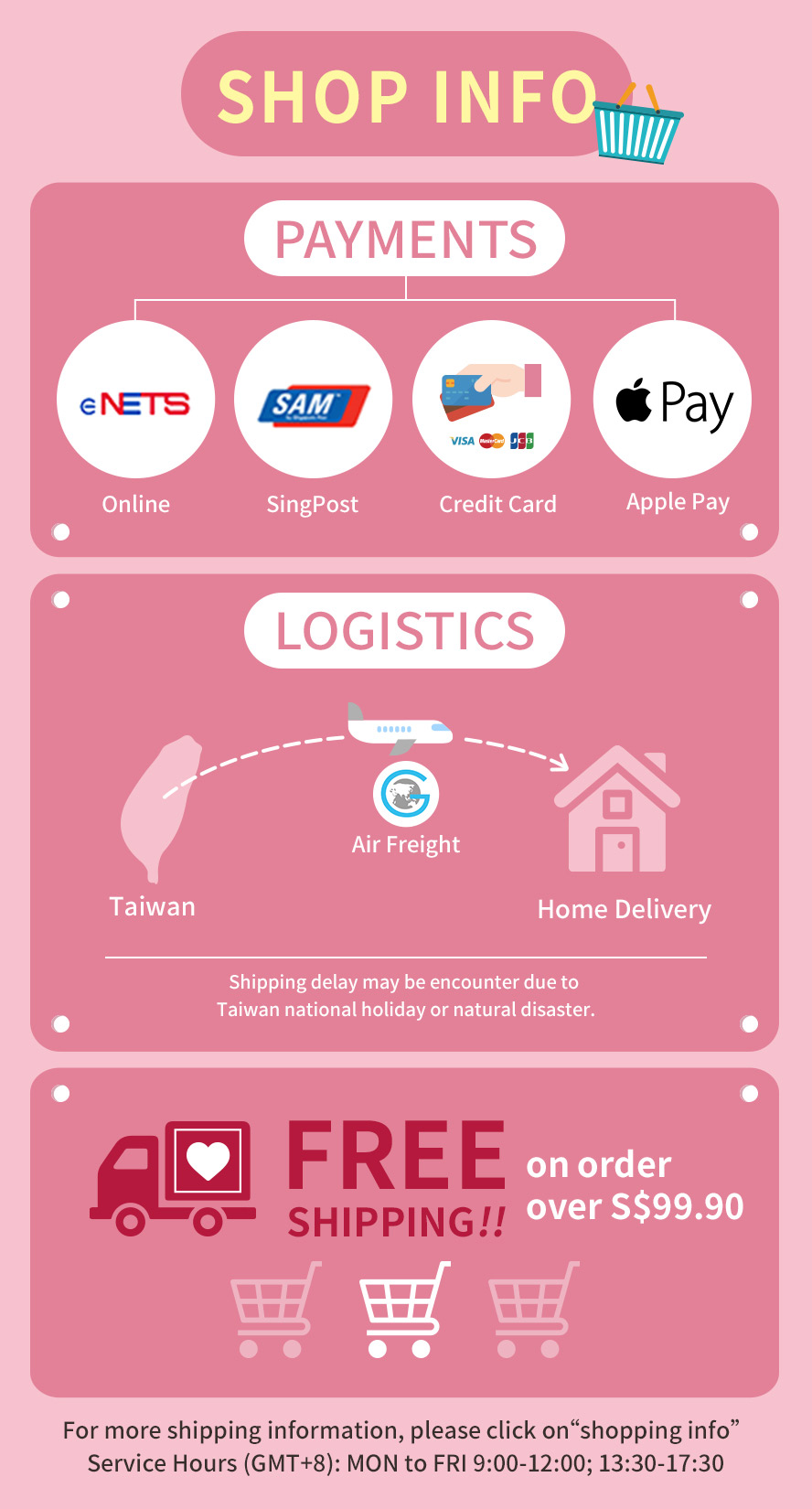 ---
BHK's Pueraria Mirifica Capsules + Advanced Collagen Plus Tablets (Bundle)【Busty & Firm】