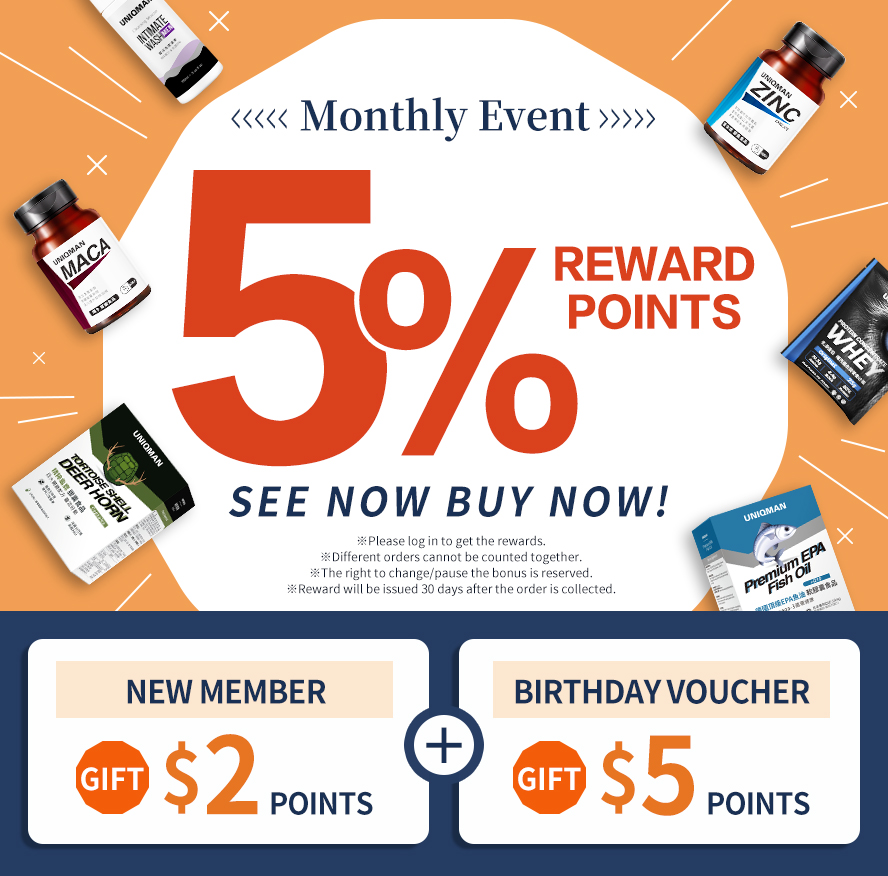 UNIQMAN Branched Chain Amino Acids Veg Capsules + L-Carnitine Veg Capsules + Glucosamine+Chondroitin Capsules【Sports Nutrition】

UNIQMAN Branched Chain Amino Acids Veg Capsules (BCAA)
Challenge your limits!
Description:
*Branched Chain Amino Acid (BCAA) contains 3 types of amino acids:
-Leucine, Isoleucine and Valine. These essential amino acids cannot be synthesized in the body and thus must be supplied by diet
.Easily absorbed
.Increase protein and muscle synthesis
.Reduce muscle fatigue after exercise
.Accelerate recovery
.Enhance exercise performance
.Improve strength development
*Start to build a lean and fit body now!

UNIQMAN L-Carnitine Veg Capsules
Description:
*L-Carnitine is a metabolism booster which helps to manage your weight
*Can be obtained in small amount from meat, fish, dairy products, wheat, avocado, etc.
*The amount of L-Carnitine synthesized naturally by human body is unable to meet our body demand which may affect the normal metabolism rate
*Lysine and Methionine are essential amino acids used by our body in the growth and maintenance of health, needed by our body to produce carnitine.
*Coenzyme Q10 not only plays an essential role in cellular energy production, but also helps to boost and speed up your metabolism.
*Vitamin B Complex is good for energy metabolism, helps to boost our immune system, heart health and soothe skin disorders
*L-Carnitine has gained a reputation for promoting fat burning without causing muscle wasting, making it ideal for athletes and bodybuilders.

UNIQMAN Glucosamine+Chondroitin Capsules
Provide you an exclusively better joint nourishment and protection
Description:
*Specially designed for athletes which is rich in key nutrients for joints and cartilage
*Able to absorb impact and cushions our joints when we move
*Glucosamine is one of the building blocks of cartilage, in which the cartilage covers and protects the ends of the bones, allowing bones to move smoothly against each other
*Chondroitin sulfate from shark cartilage helps to draw water and nutrients into cartilage, keeping it spongy and healthy
*Patented MSM is used to decrease joint or muscle pain
*Collagen which is rich in amino acids play an important role in the building of joint cartilage and perform anti-inflammatory effects
*Cat claw vine (Dolichandra unguis-cati) specifically decreases inflammation around bones and joints and supports bone marrow at the same time
*Vitamin B and C regulate bone formation and maintain bone health

Directions:
Supplements with exercise: Take 1 glucosamine before breakfast, take 2 carnitines and 2 BCAA before exercise. Consume 2 BCAA after exercise.
Daily maintenance: Take 1 glucosamine before breakfast, 1 carnitine after breakfast and 1 carnitine after lunch.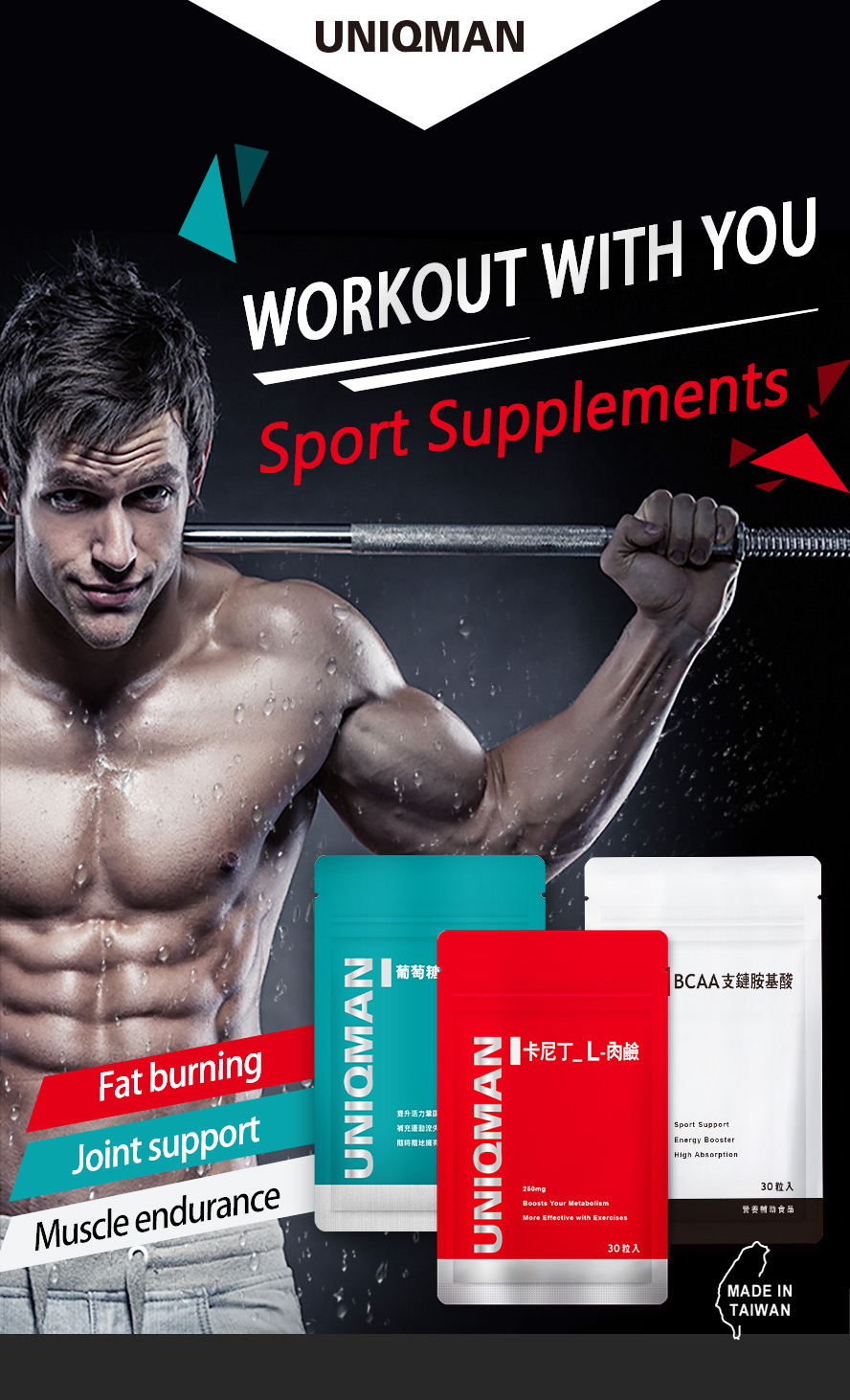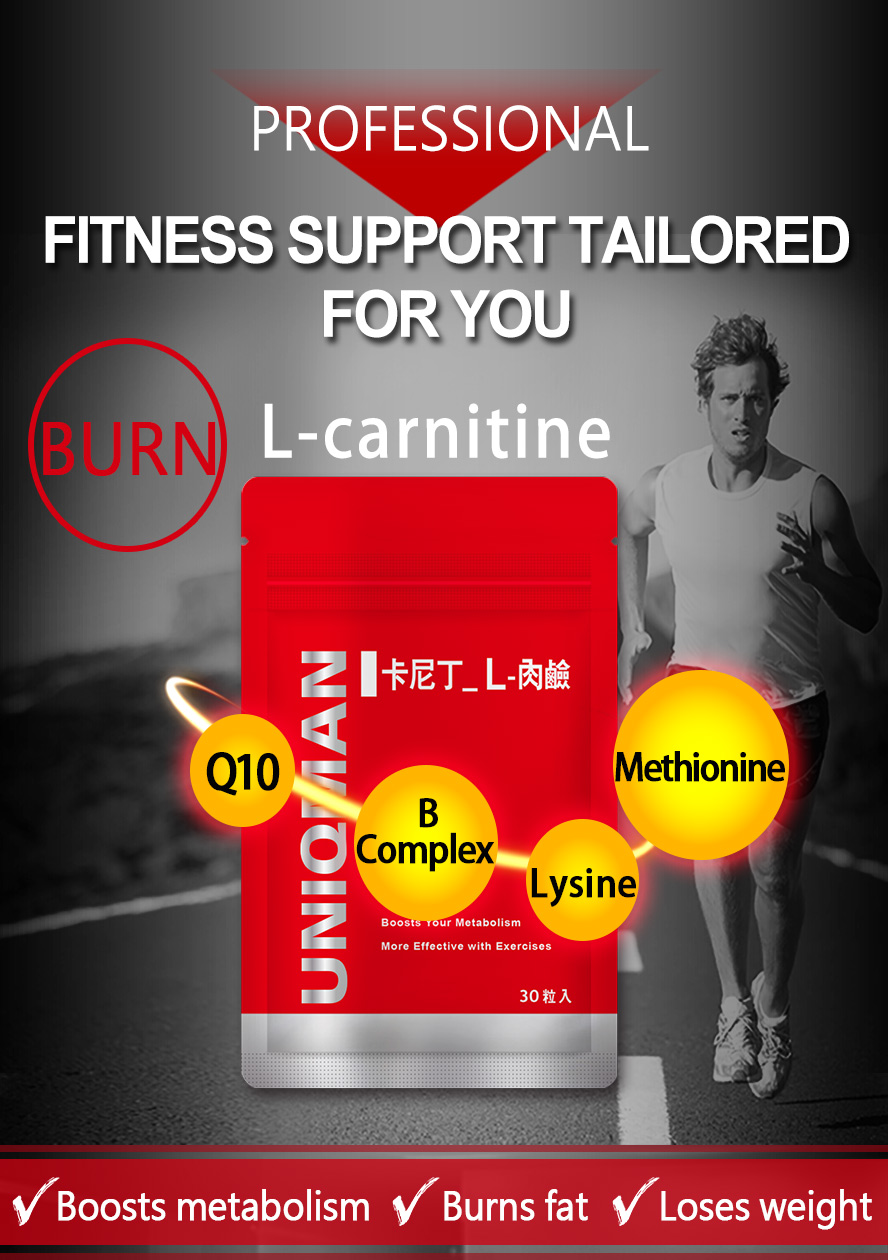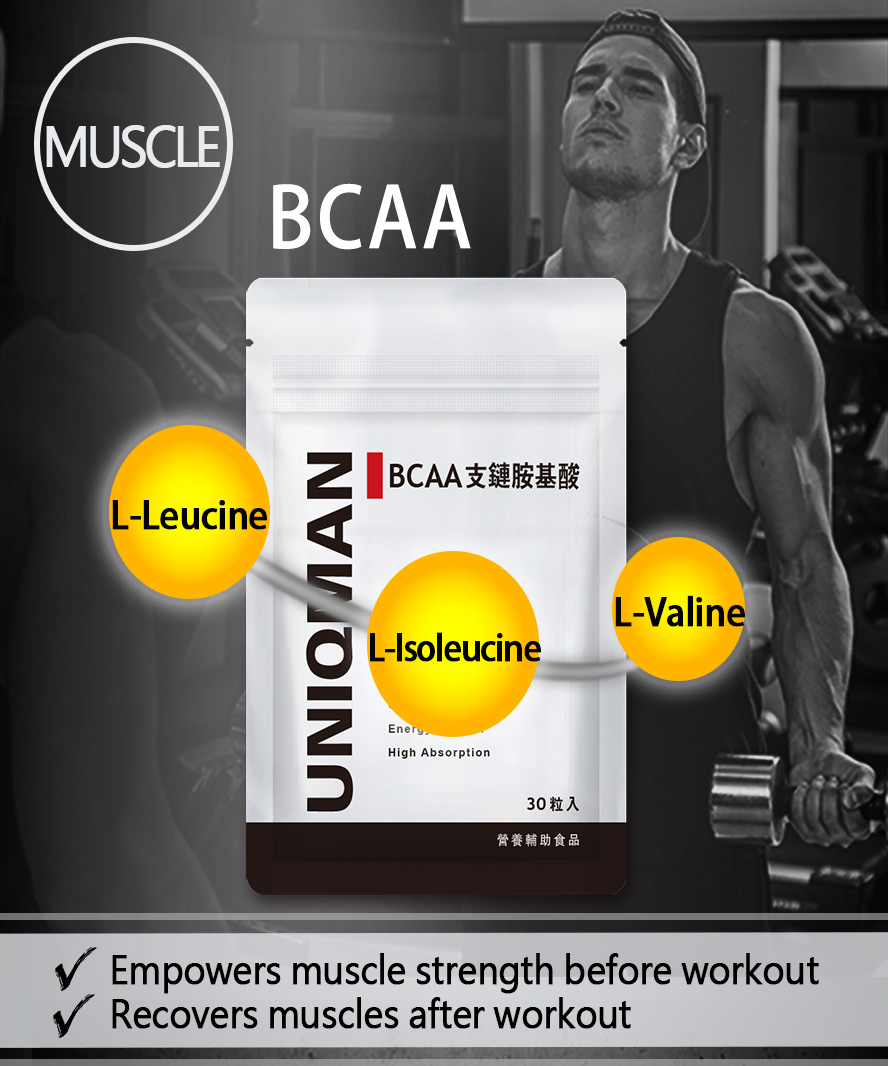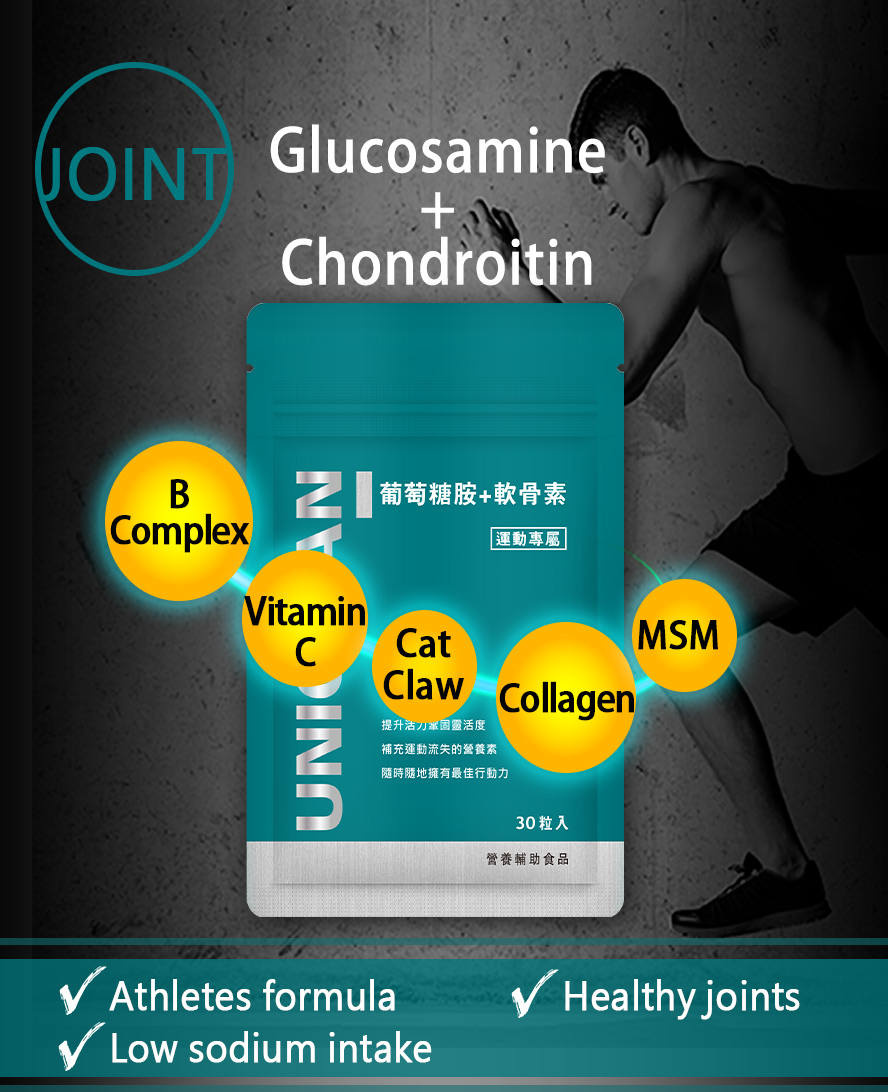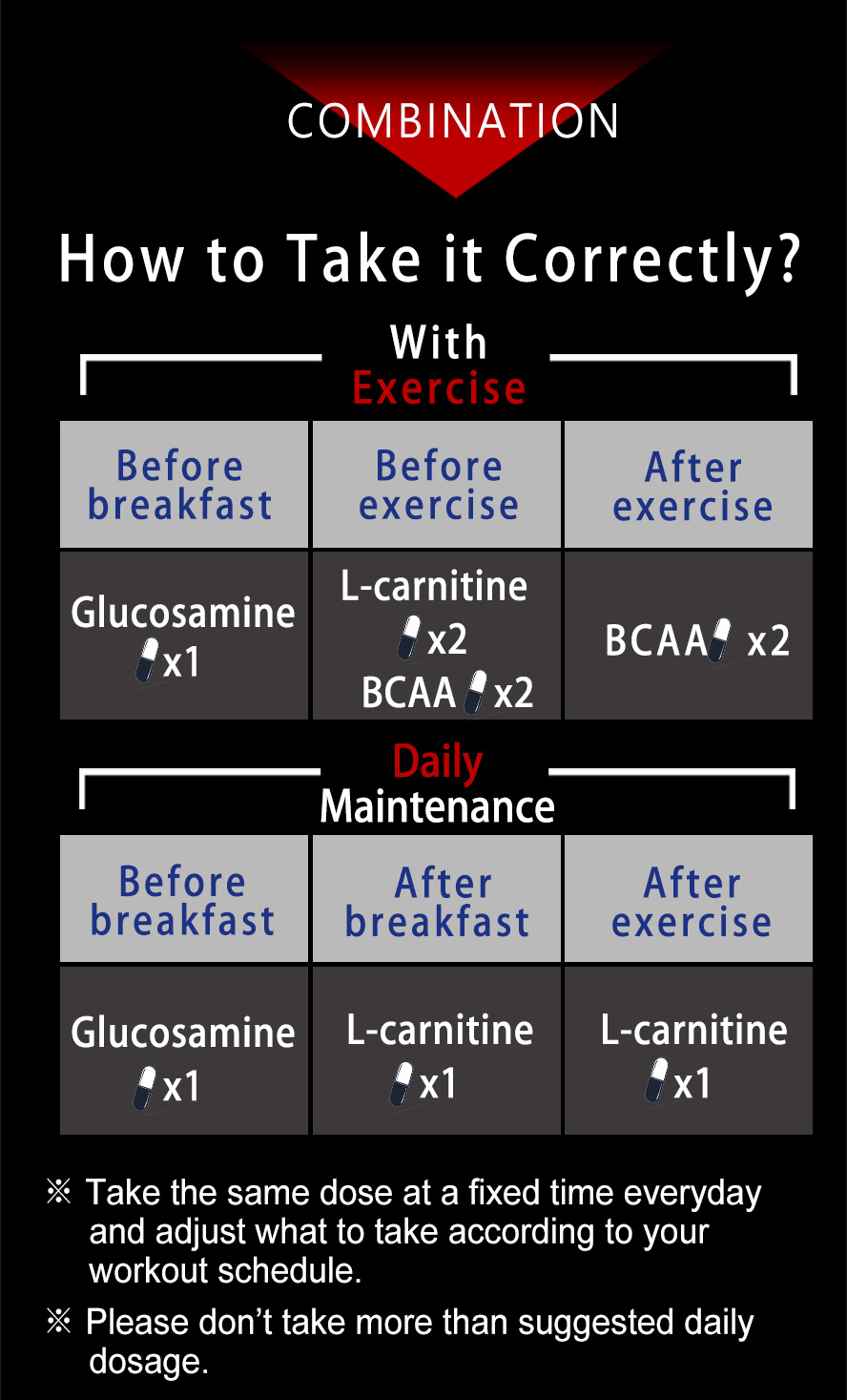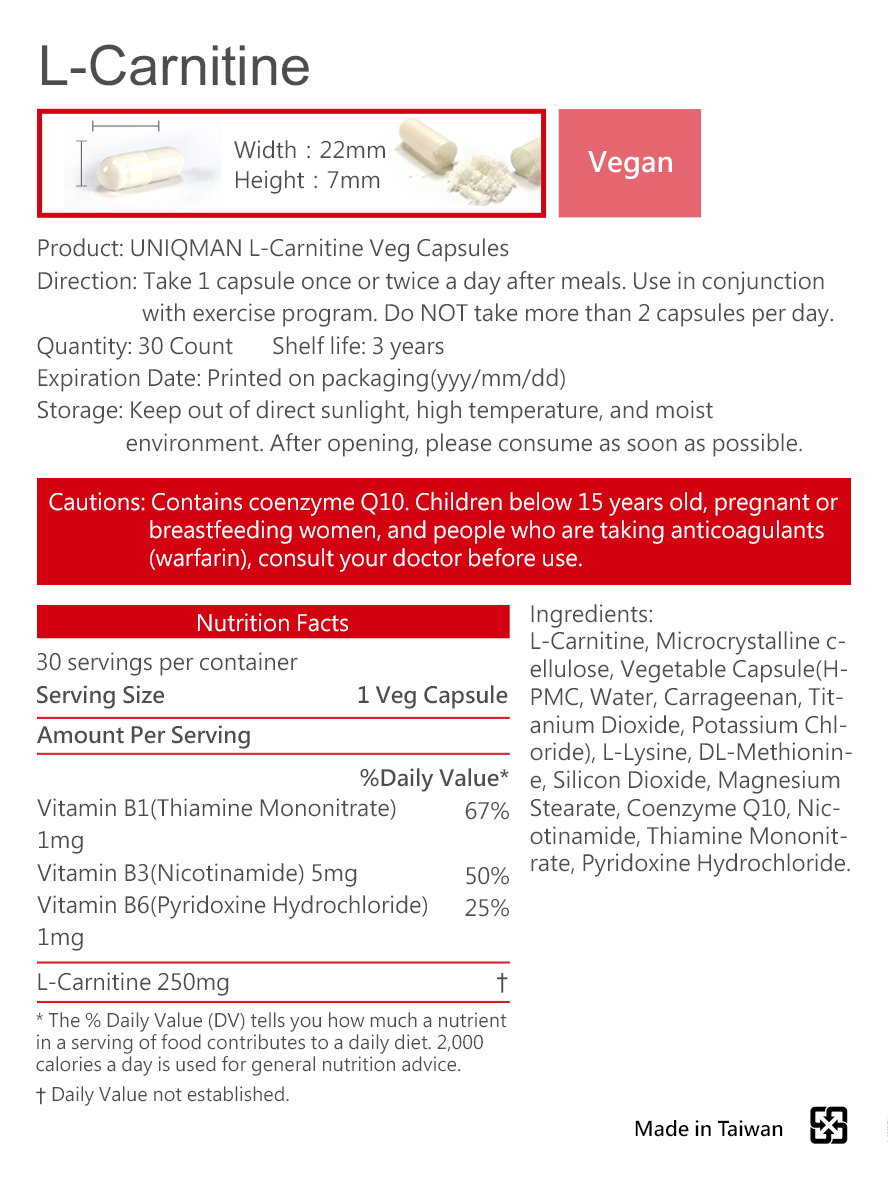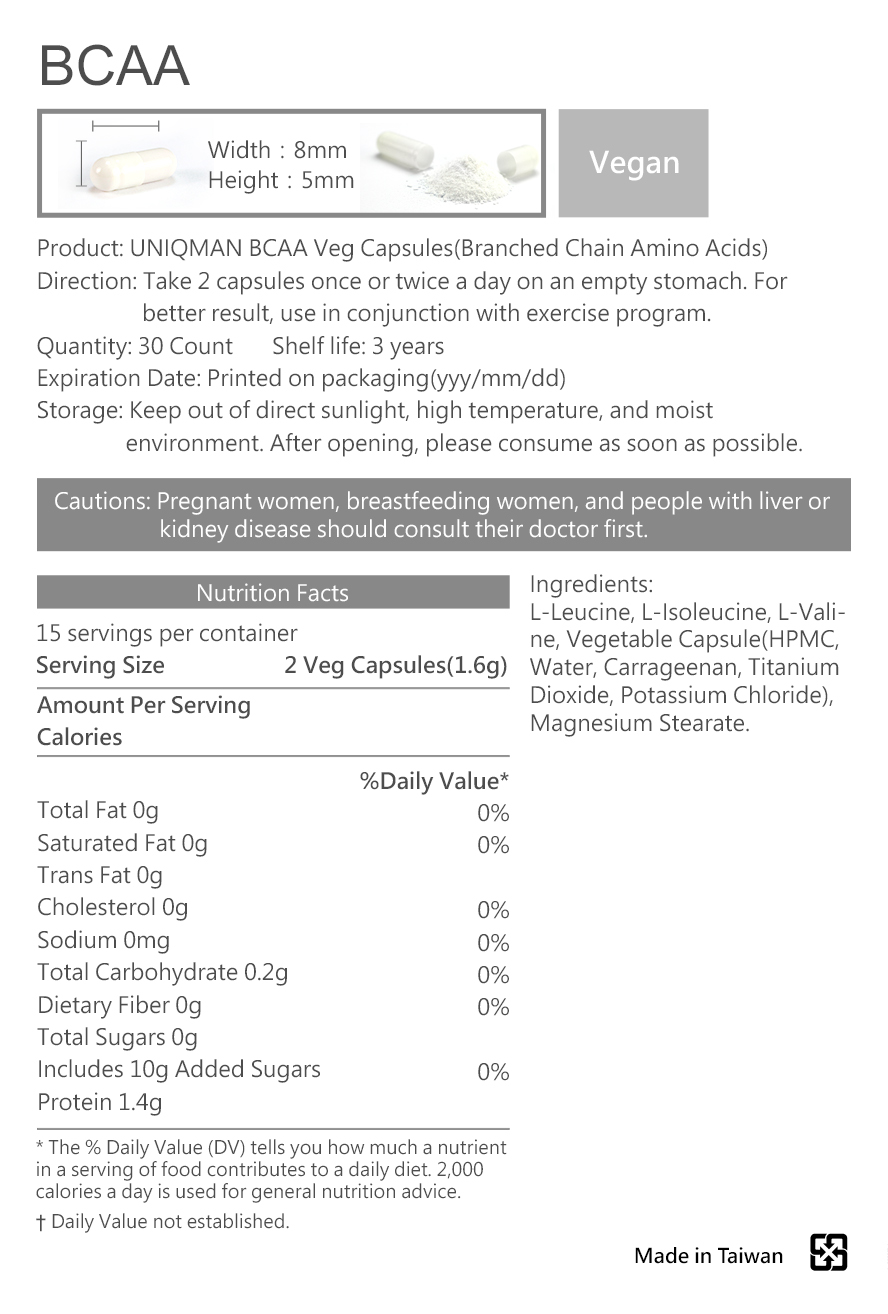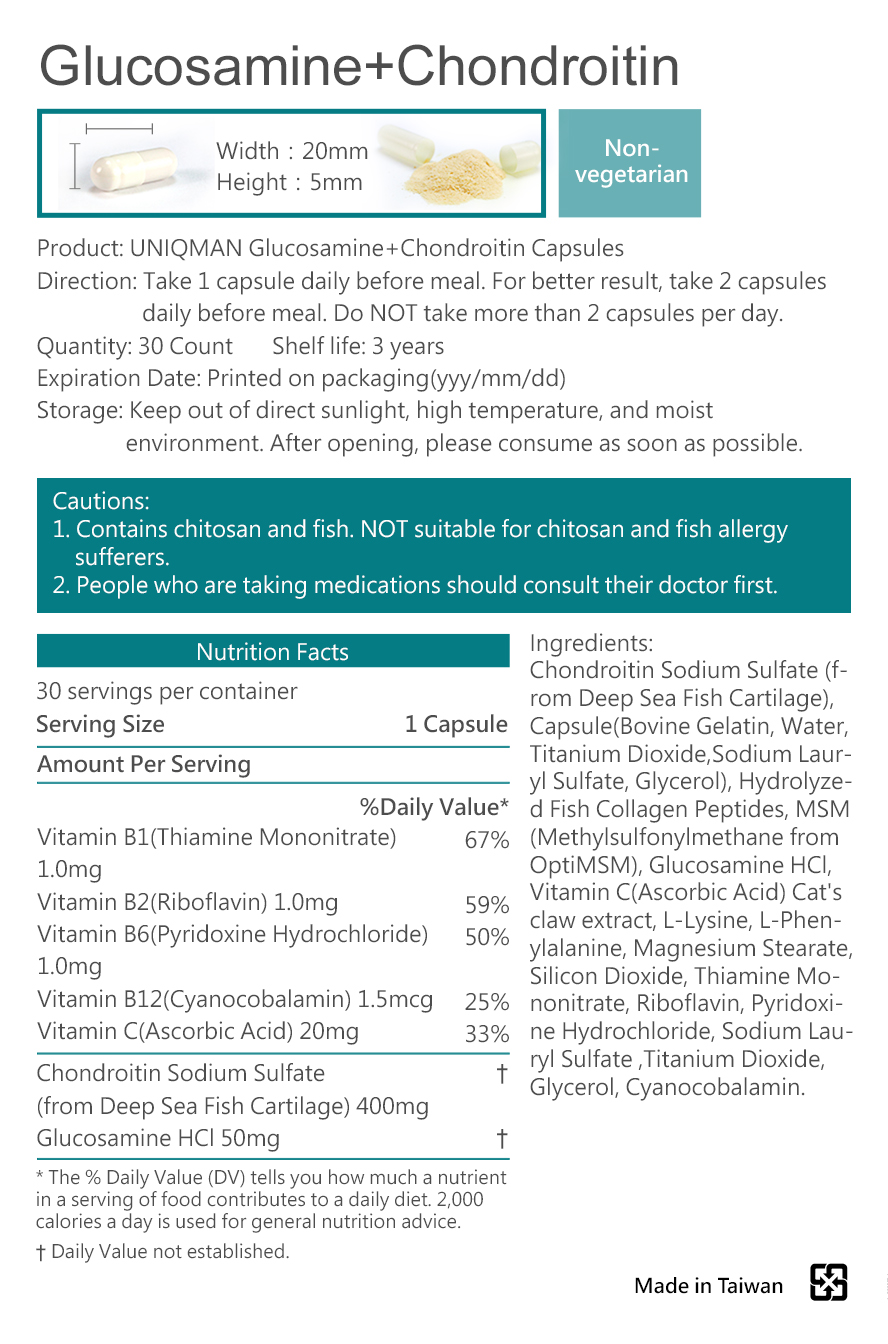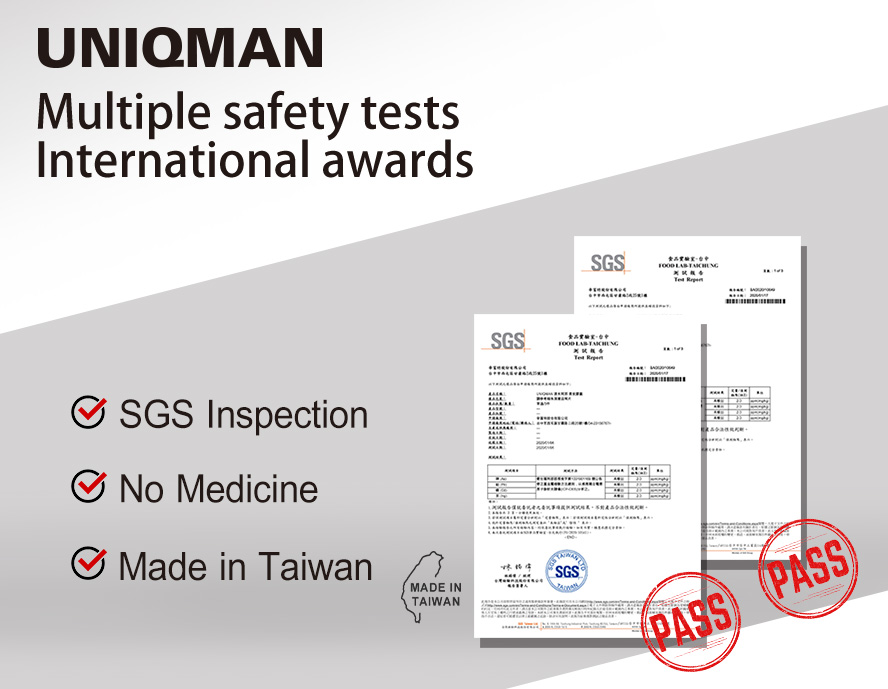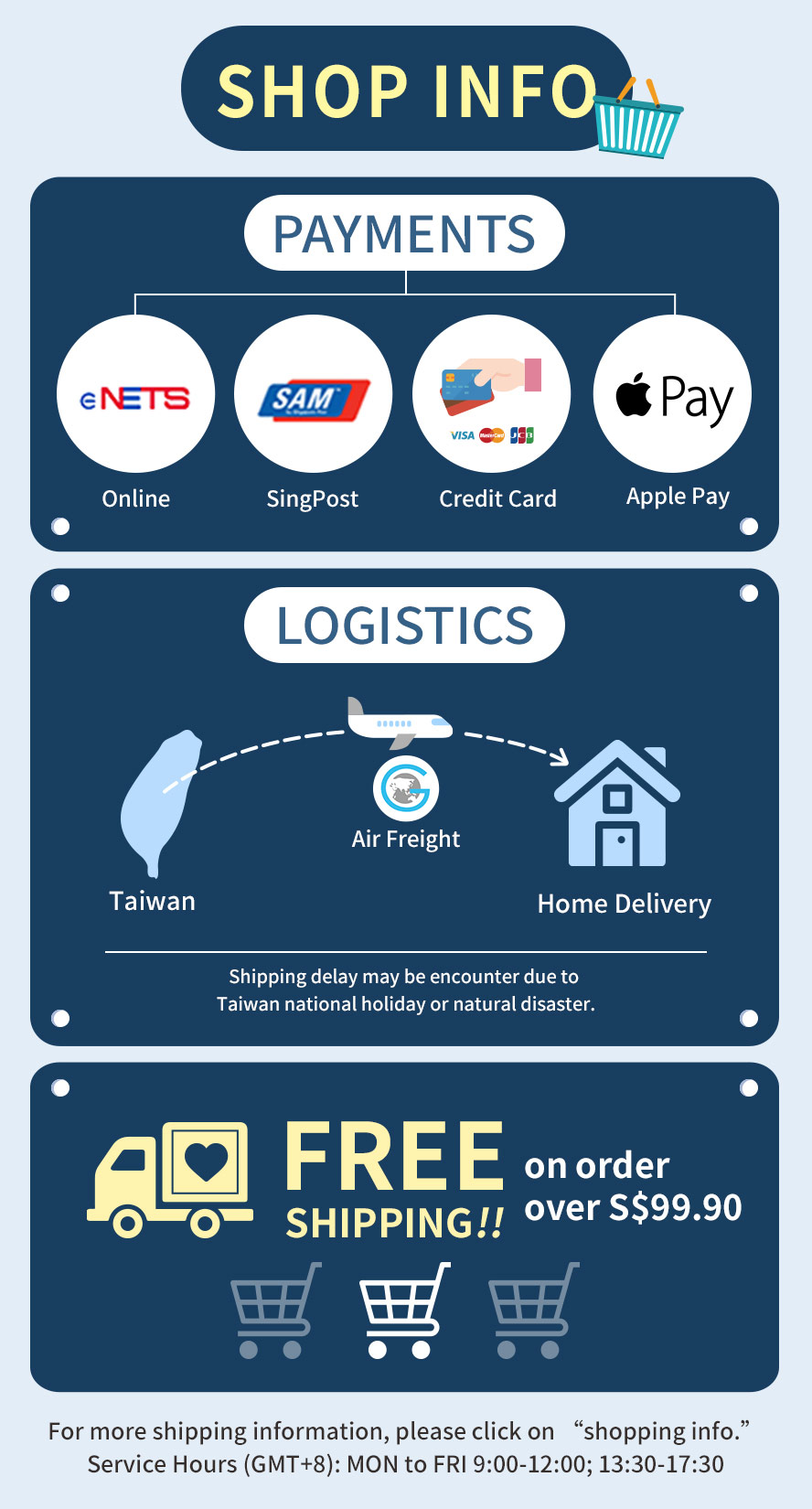 ---
UNIQMAN Branched Chain Amino Acids Veg Capsules (30 capsules/bag) + L-Carnitine Veg Capsules (30 capsules/bag) + Glucosamine+Chondroitin Capsules (30 capsules/bag)(Bundle)【Sports Nutrition】