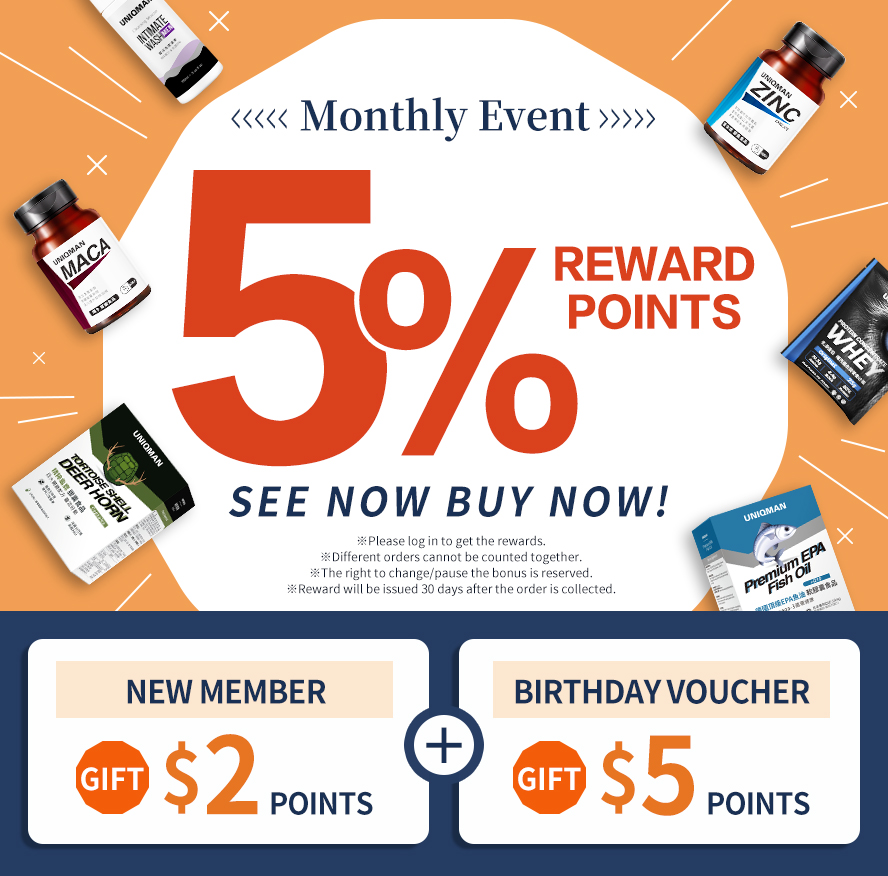 UNIQMAN Maca Capsules + Chelated Zinc Tablet 【Enhance Fertility】

UNIQMAN Maca Capsules
*The maca plant, known scientifically as Lepidium meyenii, is referred to as Peruvian ginseng.
*There are four colors of maca, yellow, red, purple and black.
*Black maca is the maca for men, performs the best effect on increasing quantity and quality of reproductive ability, as well as to increase male desire
*UNIQMAN Maca contains up to 95% of pure black maca, 6 times concentrated through low temperature extraction
*The Best Equation for Manhood: Maca & Antlers & Chelated Zinc
*Savior for man with low desire for bed performance and bad endurance

UNIQMAN Chelated Zinc Tablet
*Zinc, needed for happier relationship
*Up to 95% of chelated zinc with high absorption is utilized
*Assists in increasing fertility, boosts energy metabolism and improves functioning difficulty
*Zinc may also enhance desire, increase stamina and endurance
*Vitamin B complex and vitamin C are added

Directions:
Take 2 Maca after breakfast and 1 Chelated Zinc after lunch.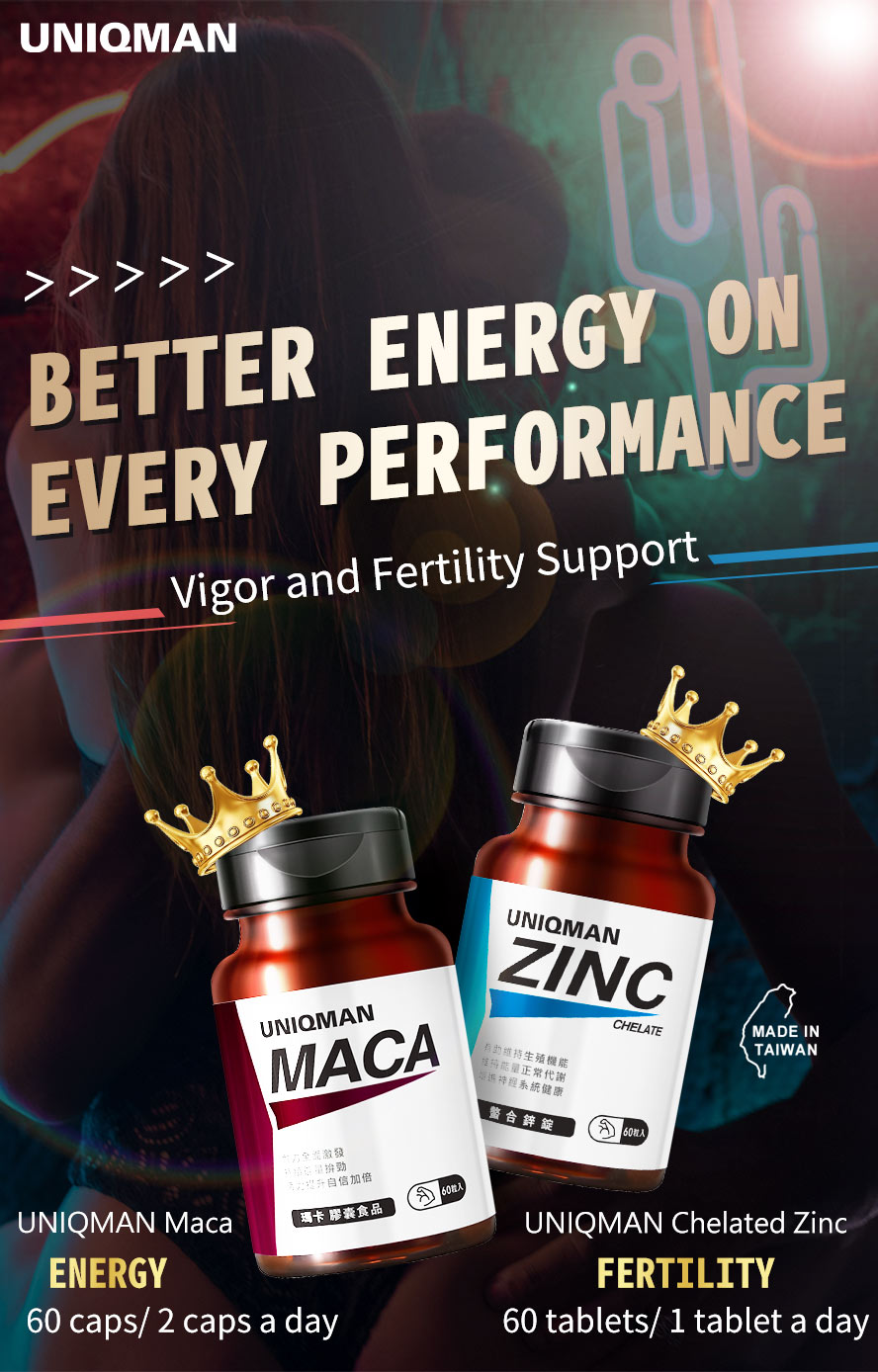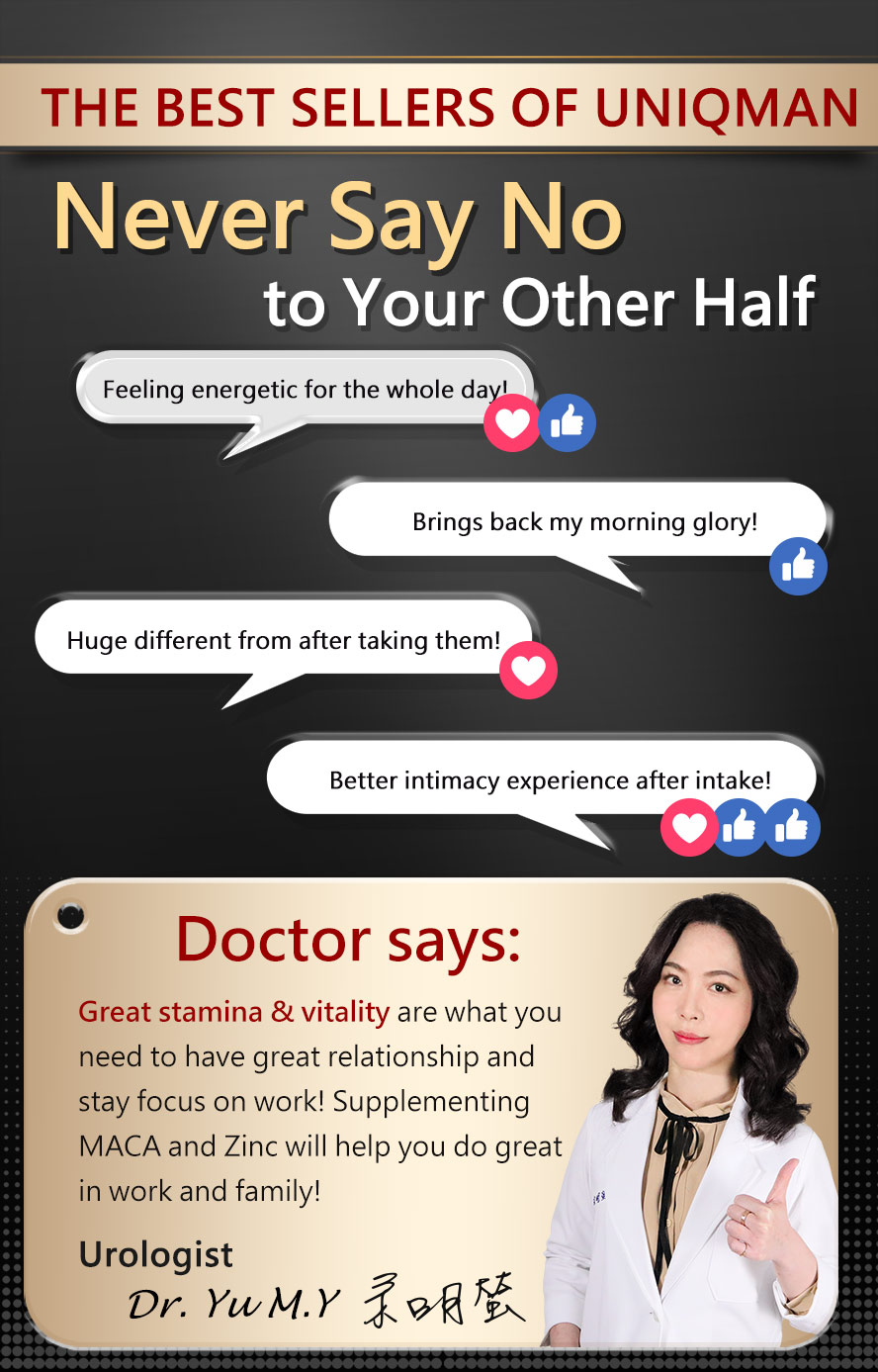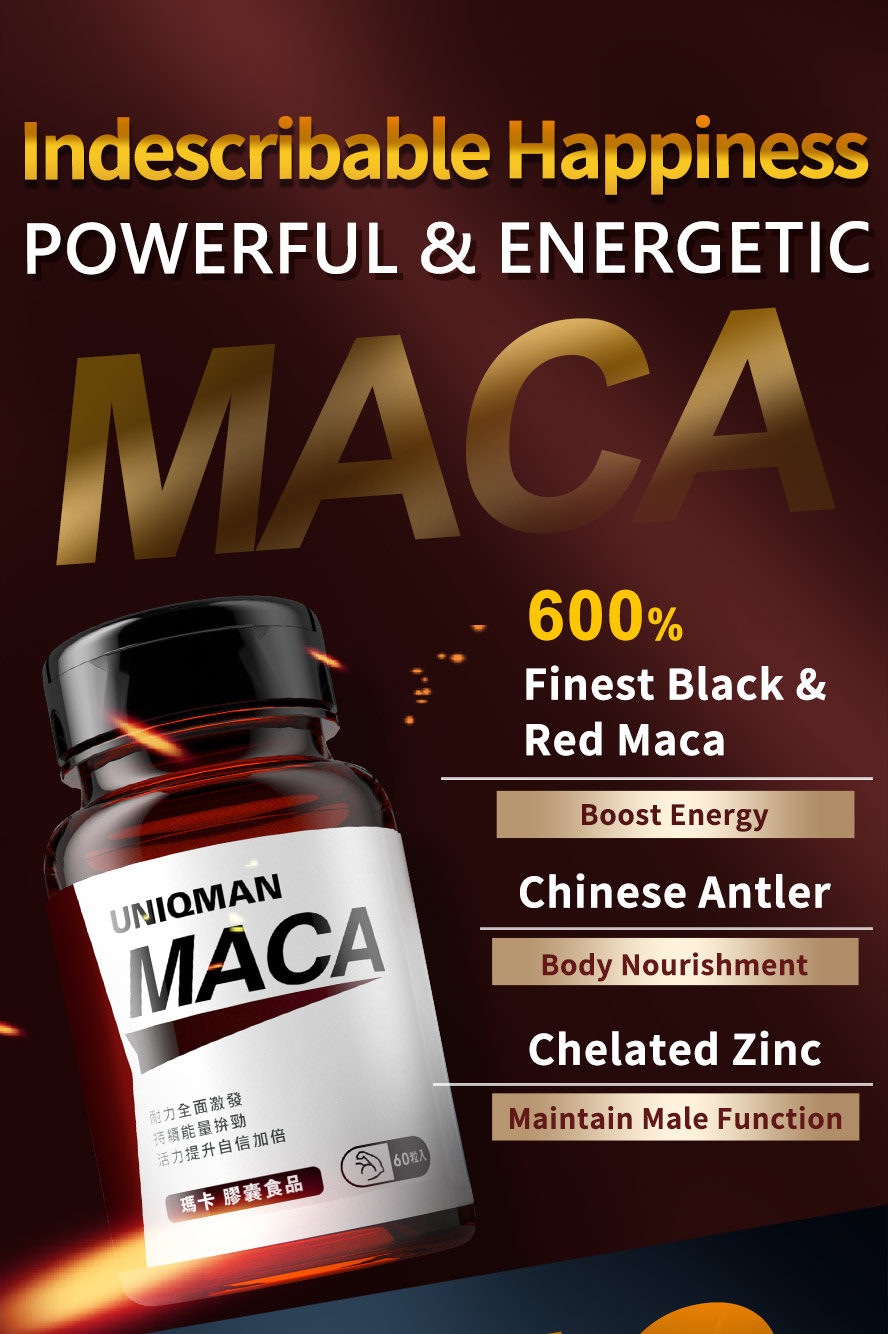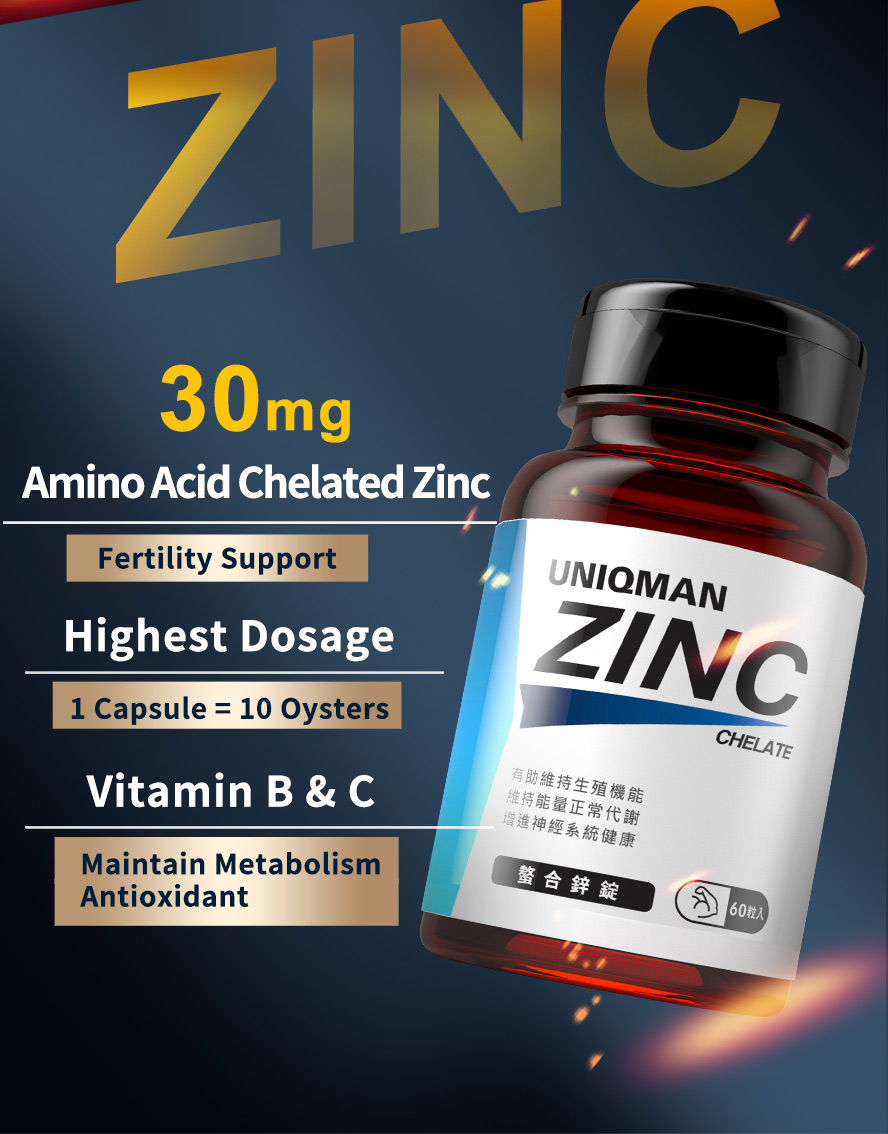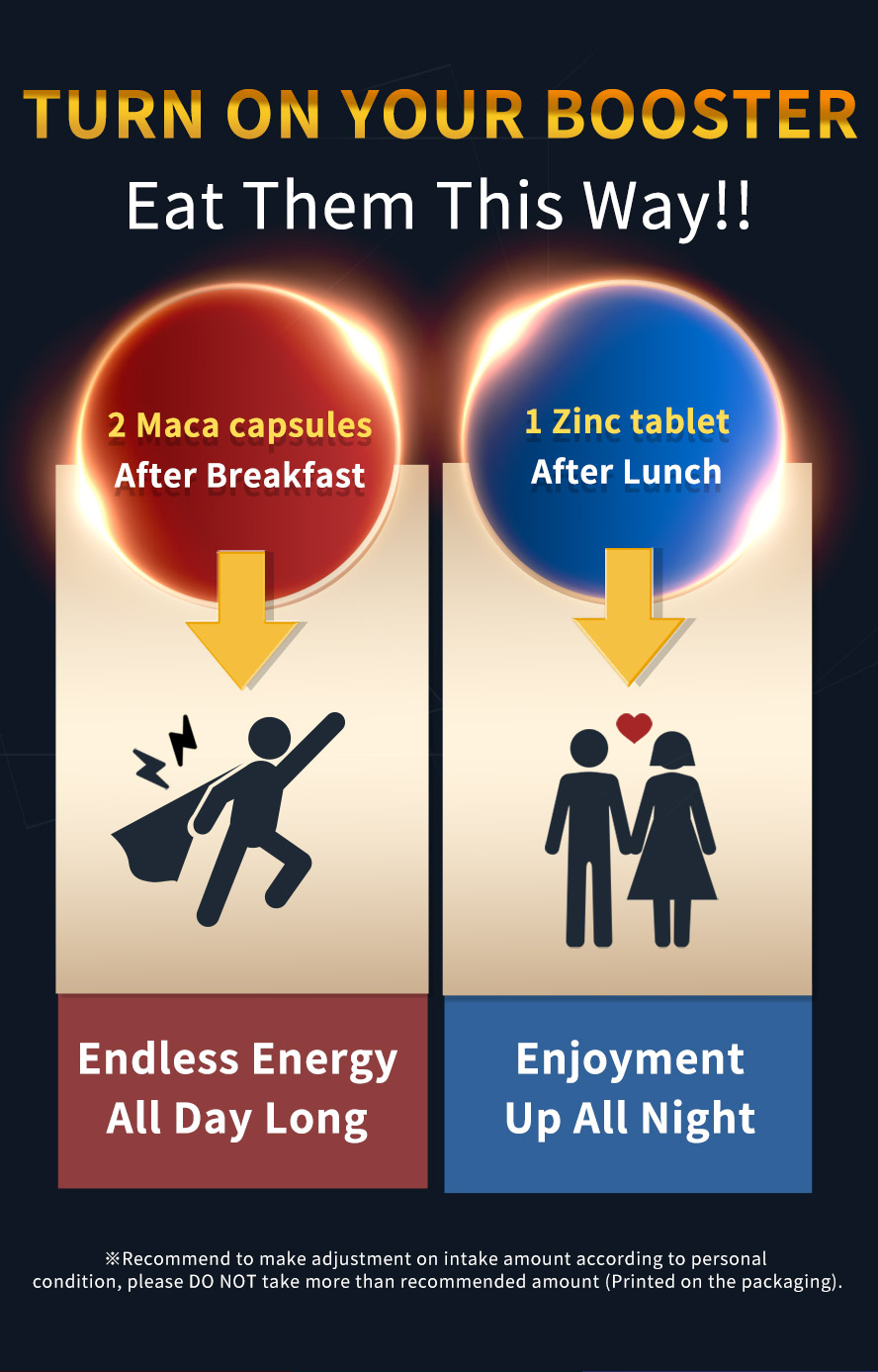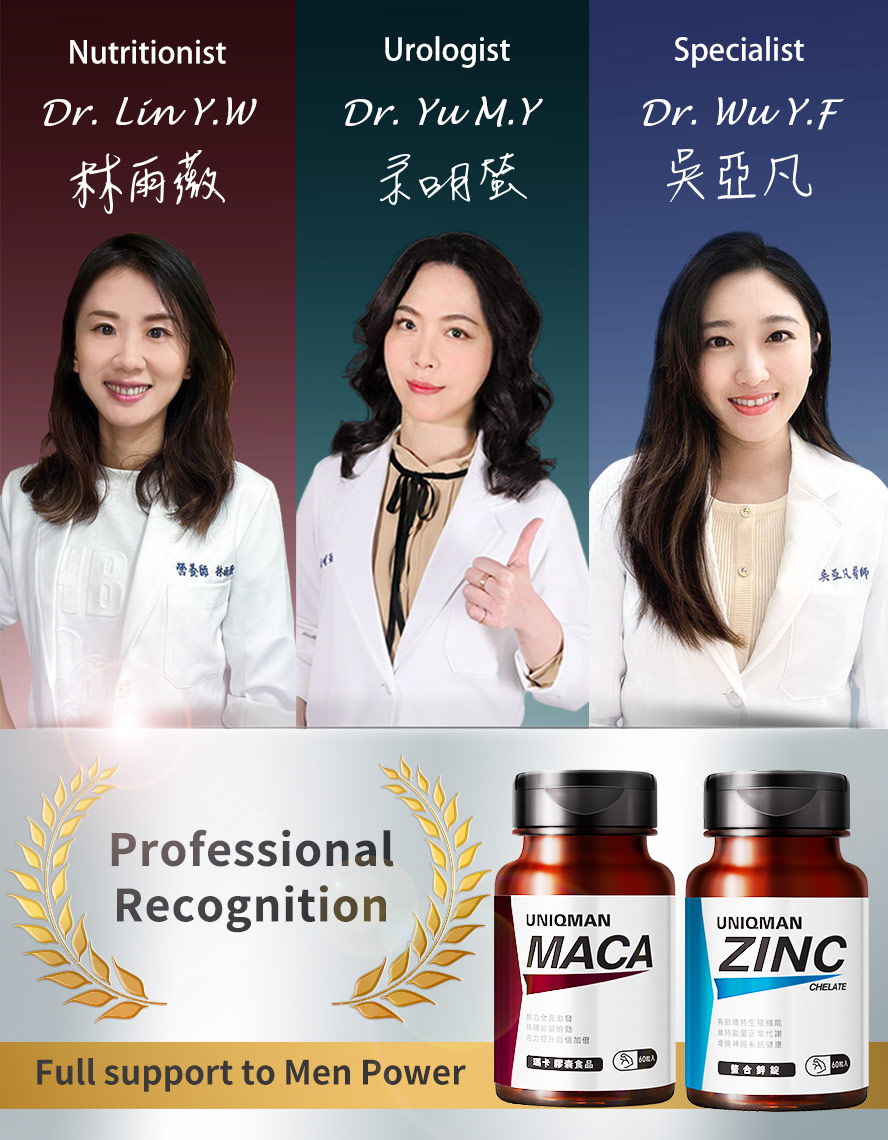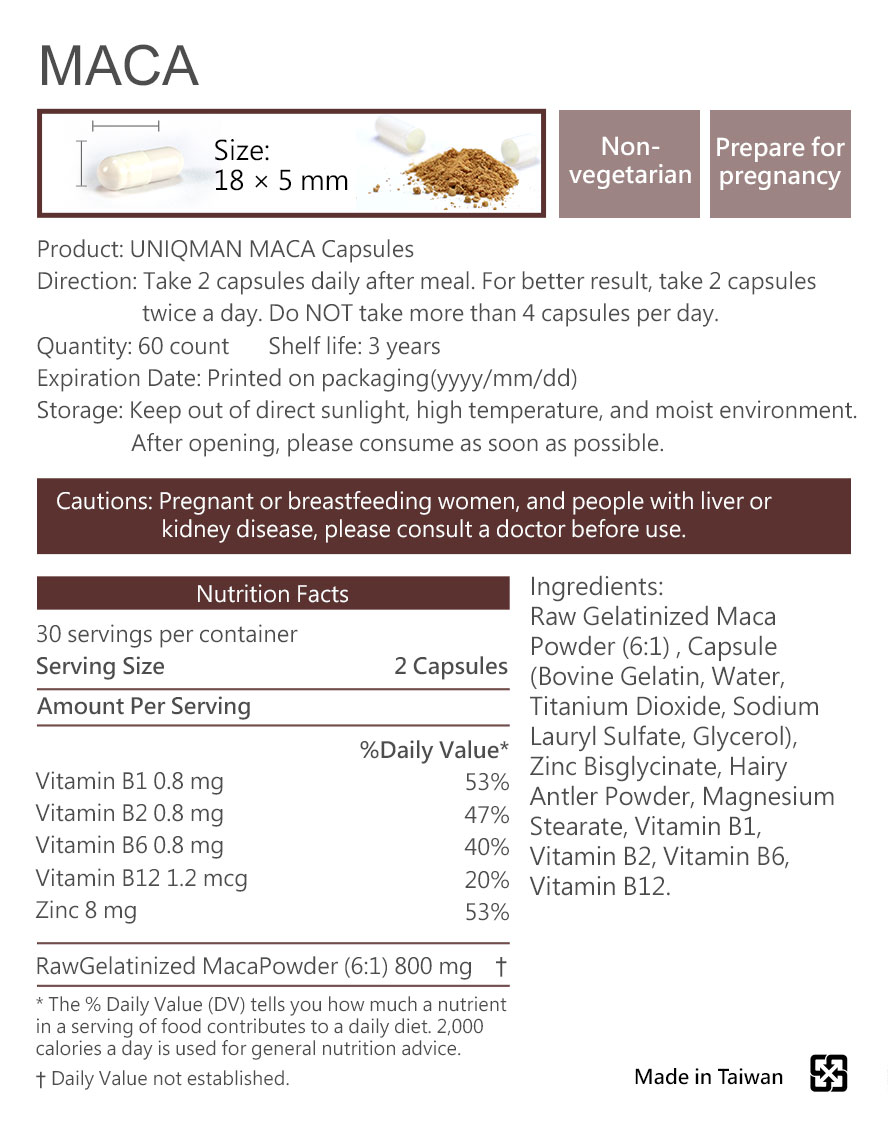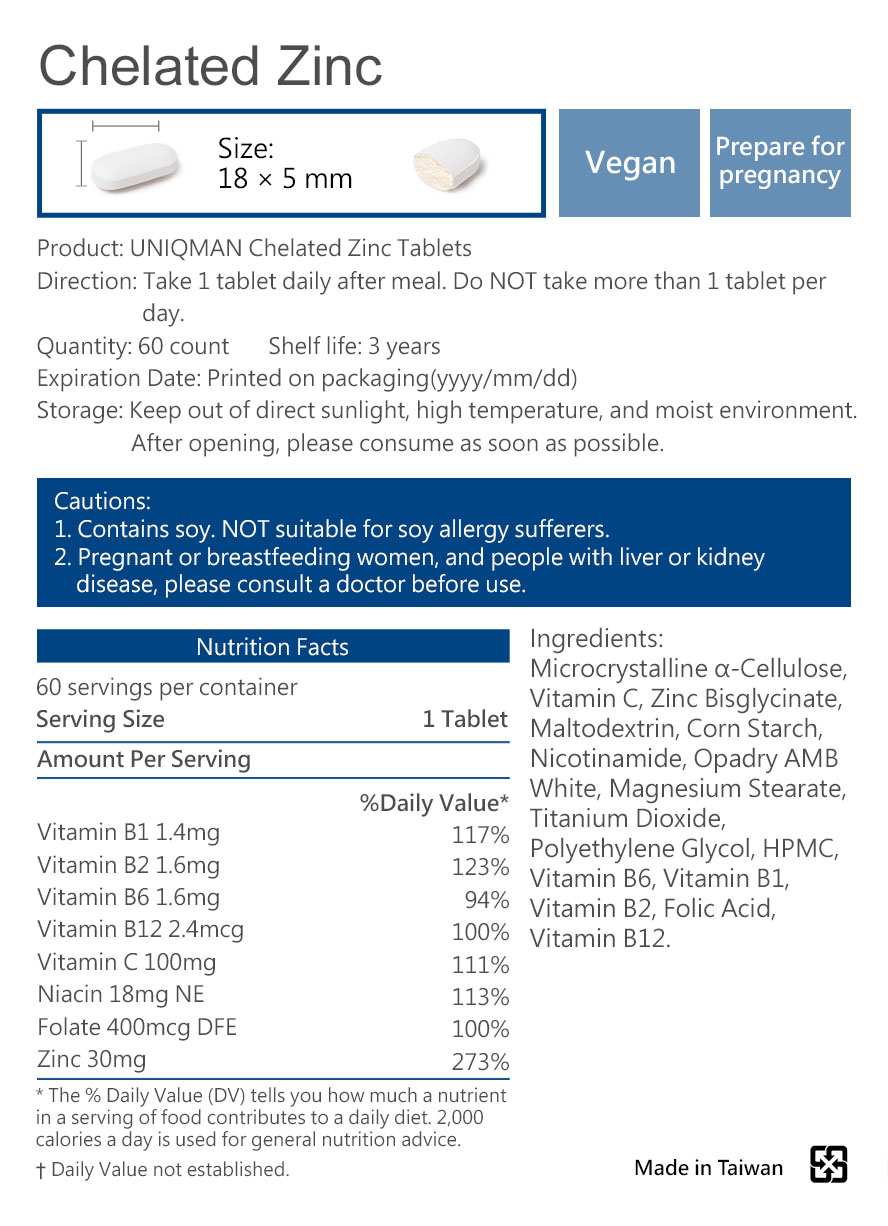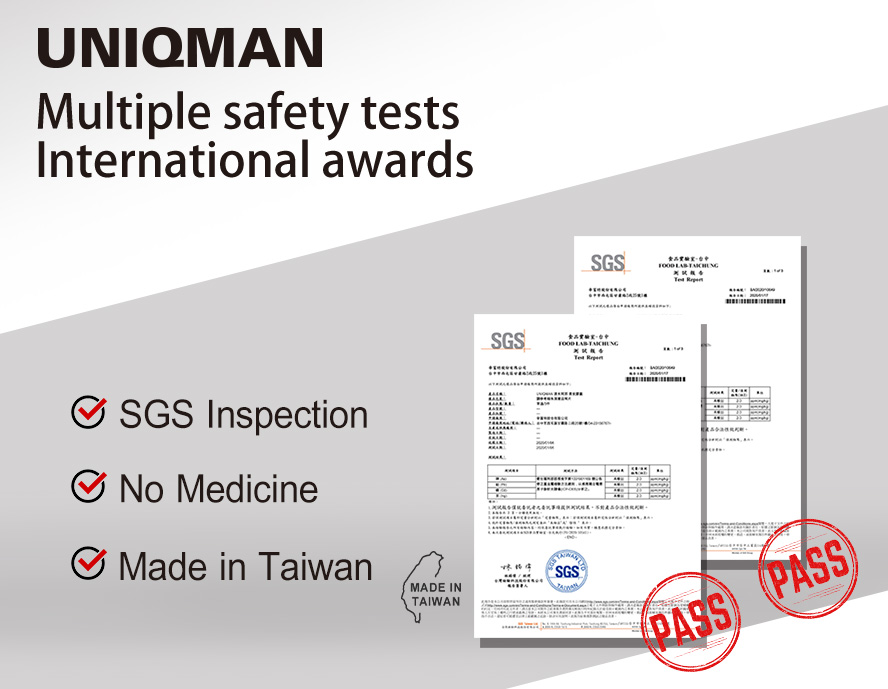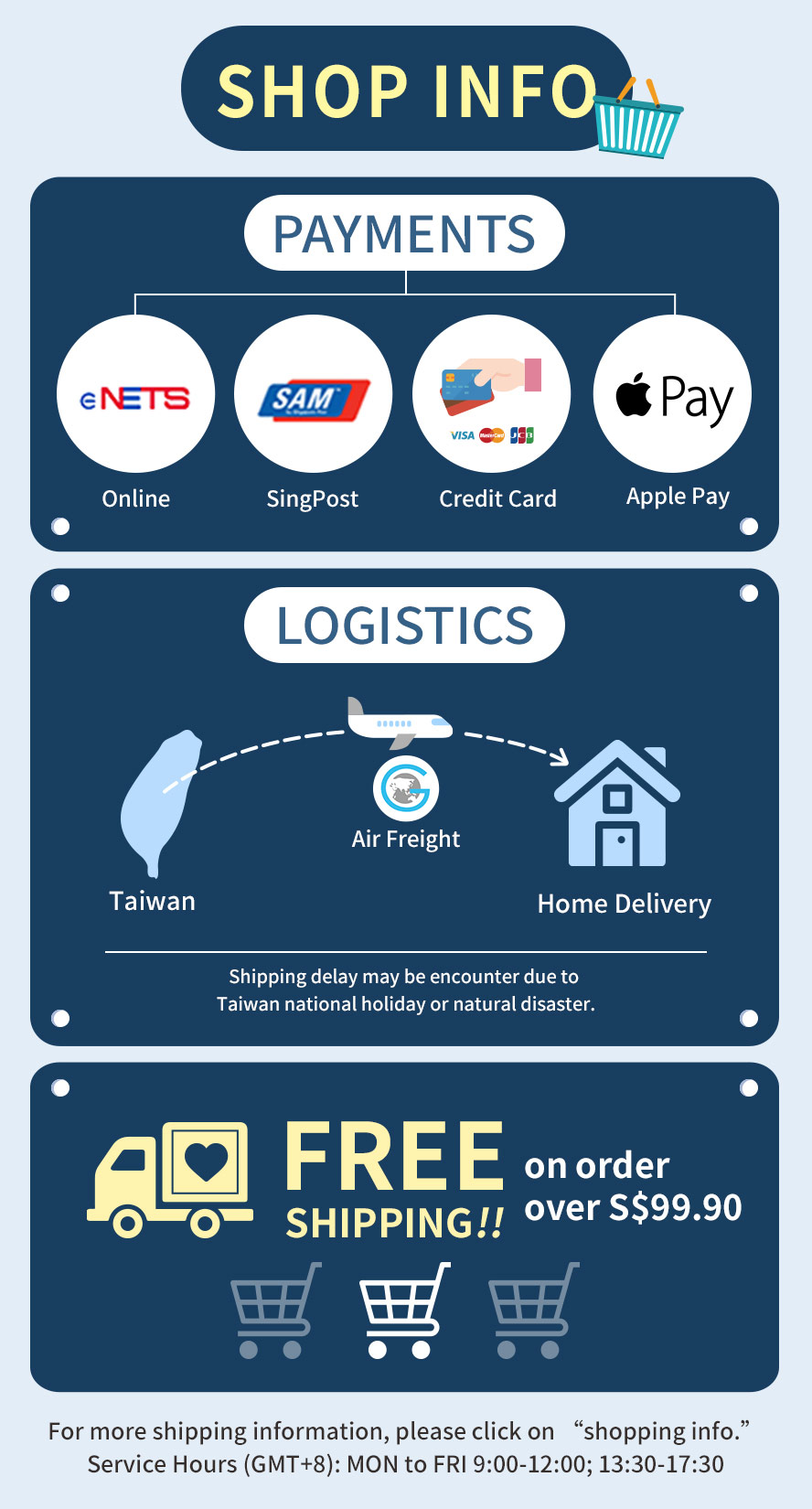 ---
UNIQMAN Maca + Chelated Zinc Veg (Bundle)【Enhance Fertility】