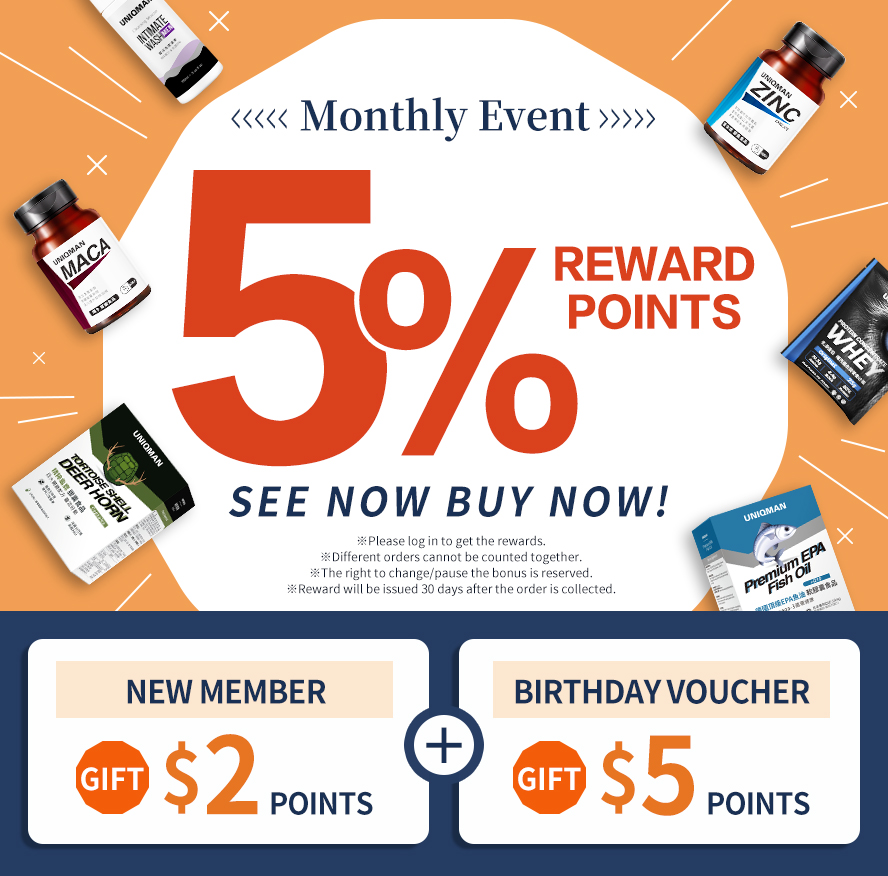 UNIQMAN Sports Probiotics with Creatine Veg Capsules【Muscle Power】

Description:
*Lactobacillus plantarum, helps to increase muscle mass, improve exercise performance and exert anti-fatigue effects.
*German Creatine, beneficial for muscles to produce more energy and improve exercise endurance.
*Guarana extract, performs fat burning effect, energy supply and reduces fatigue after workout.

Main Ingredients(Per serving):
Lactobacillus plantarum 100mg
Creatine 300mg

Directions:
Take 2 capsules at once daily upon waking or before workouts. For better result, take 2 capsules twice a day. Do NOT take more than 4 capsules per day.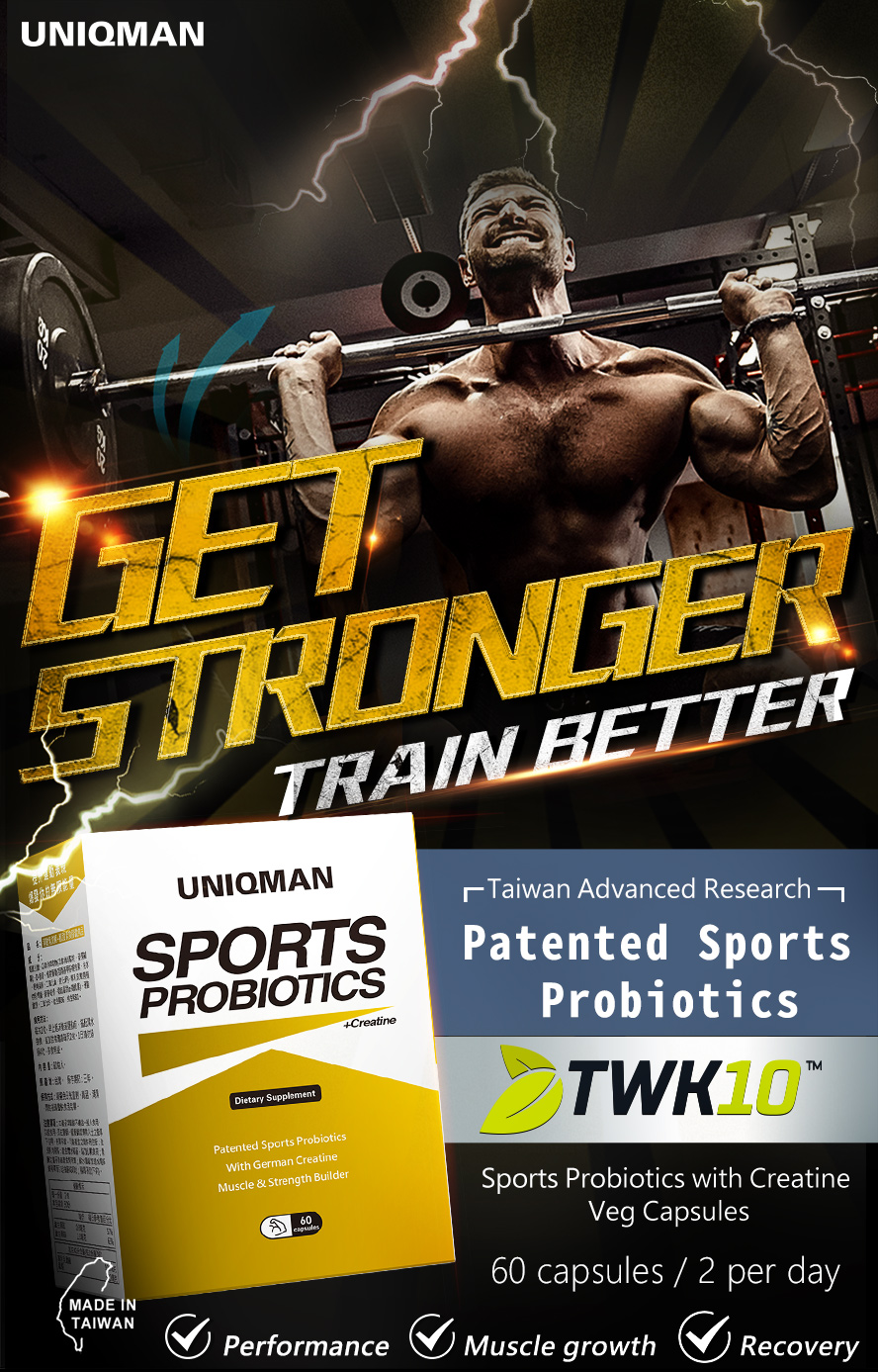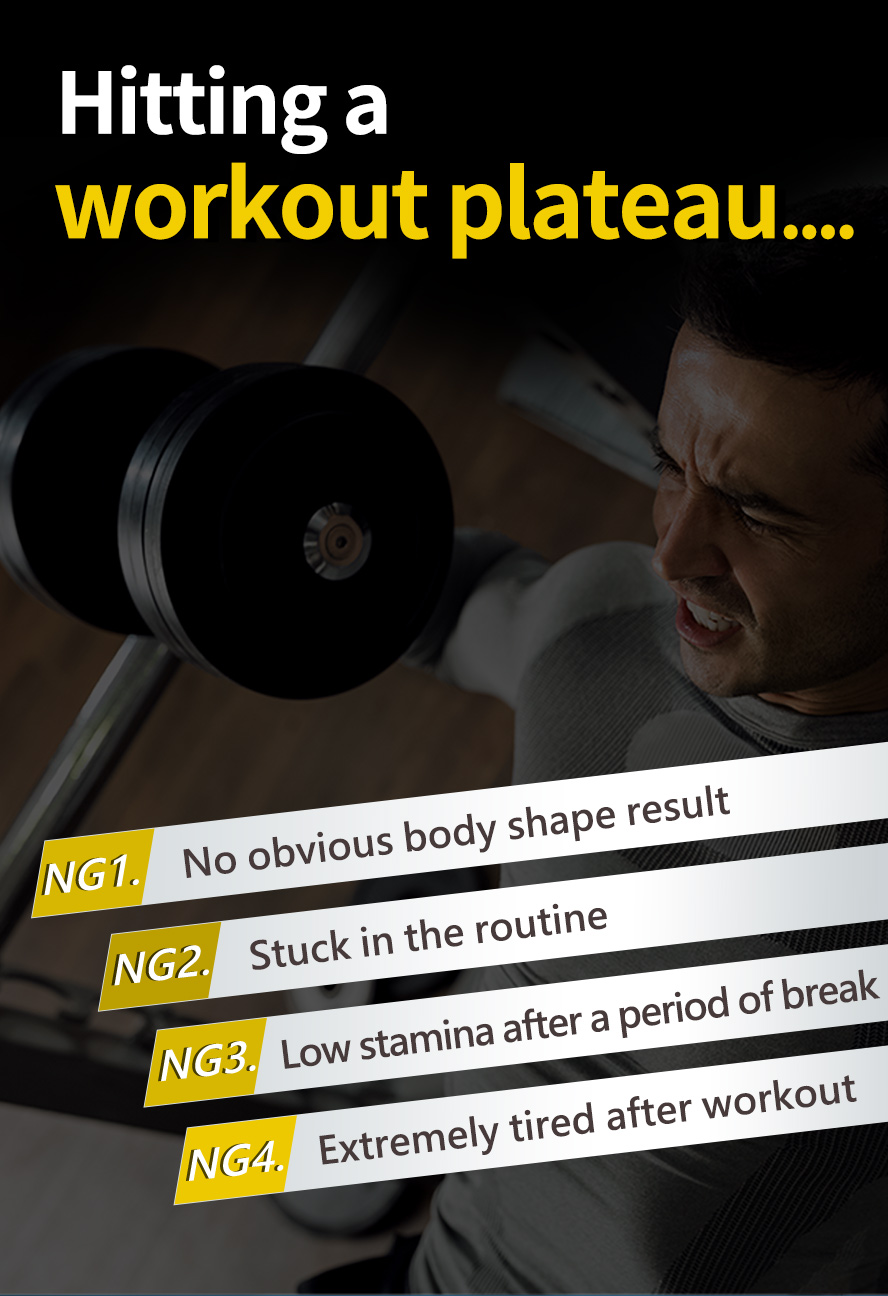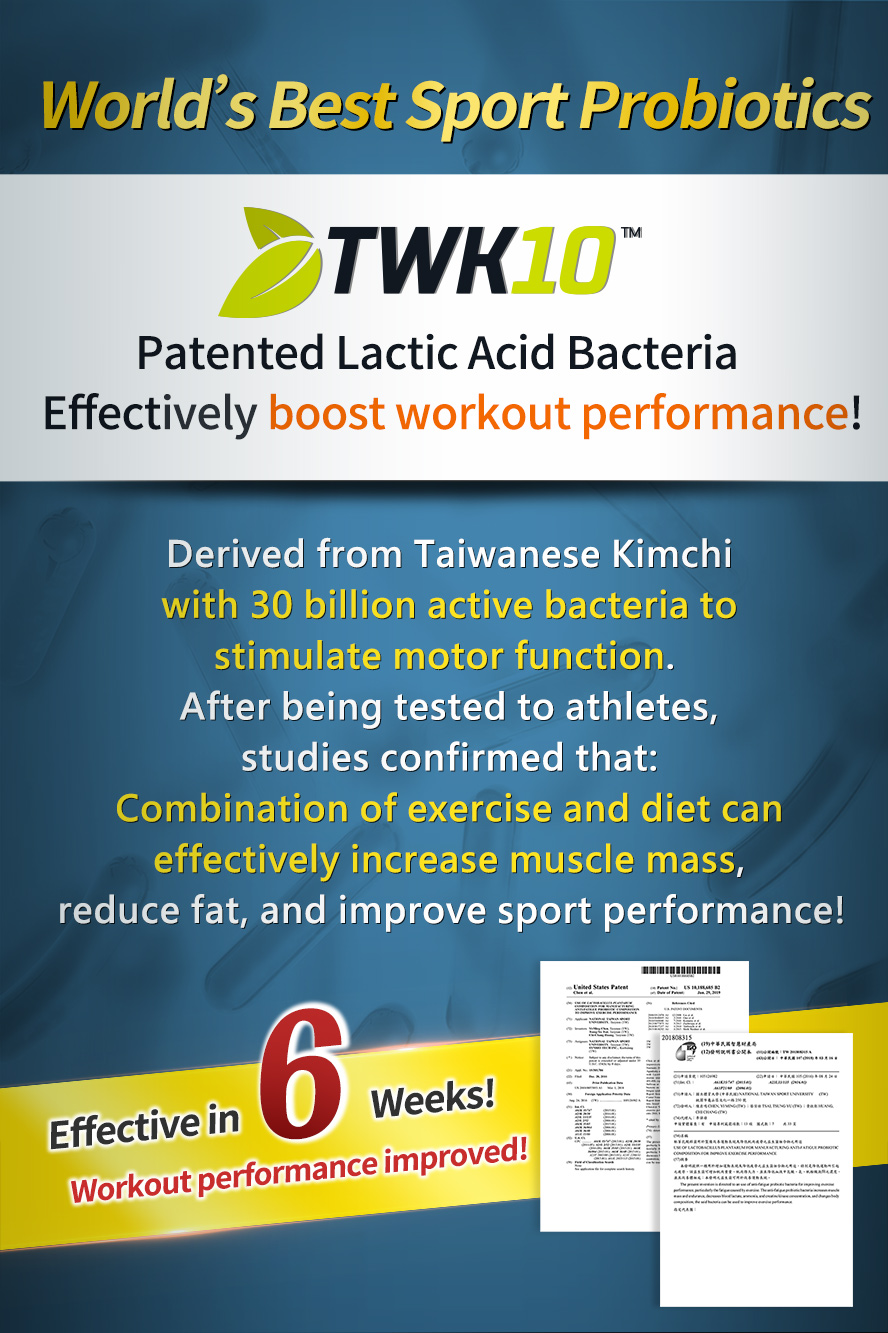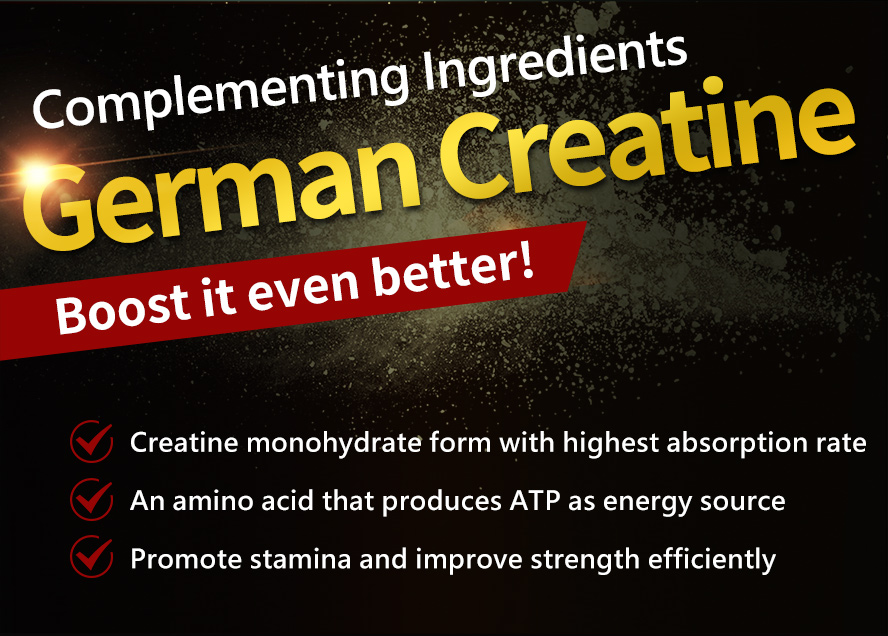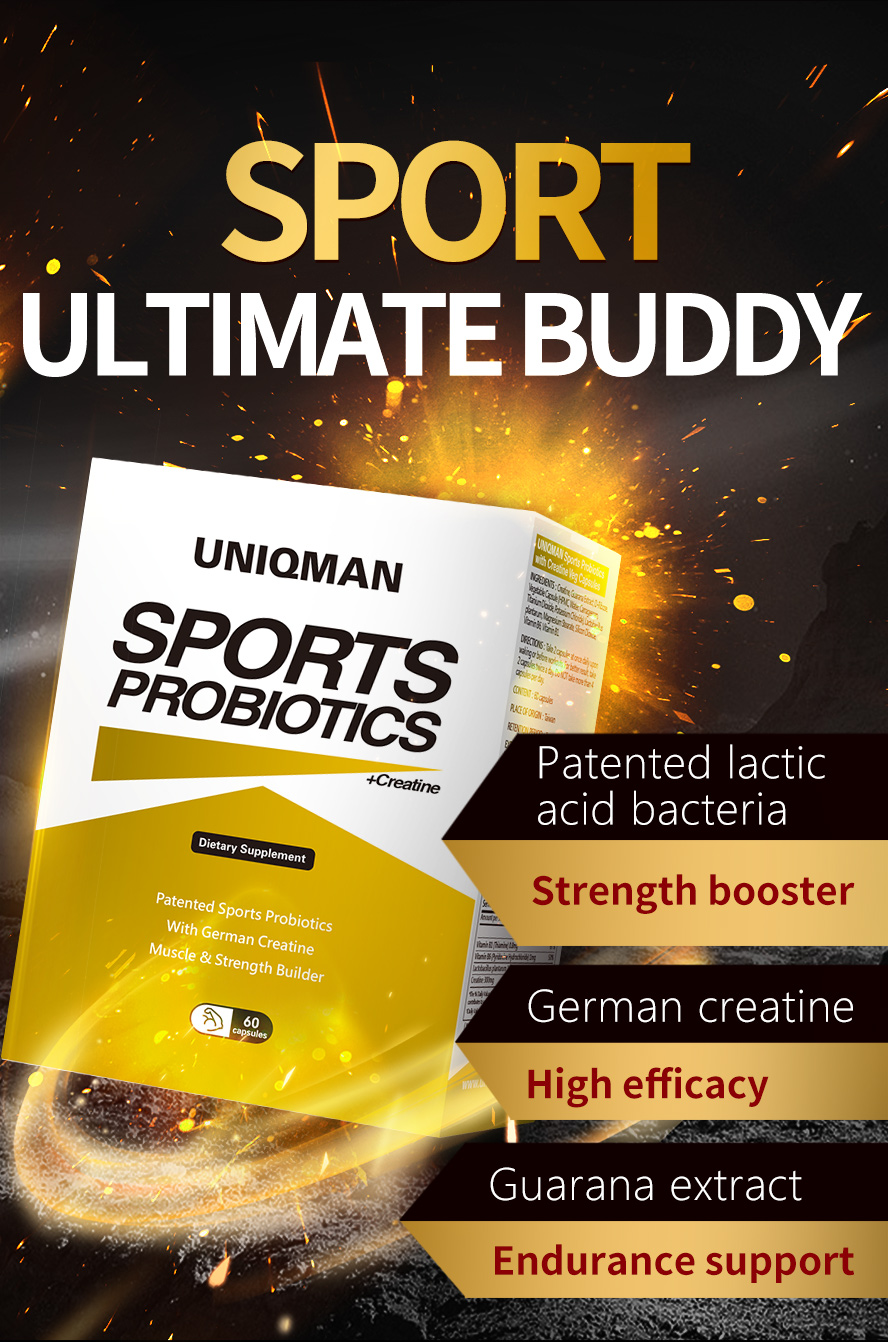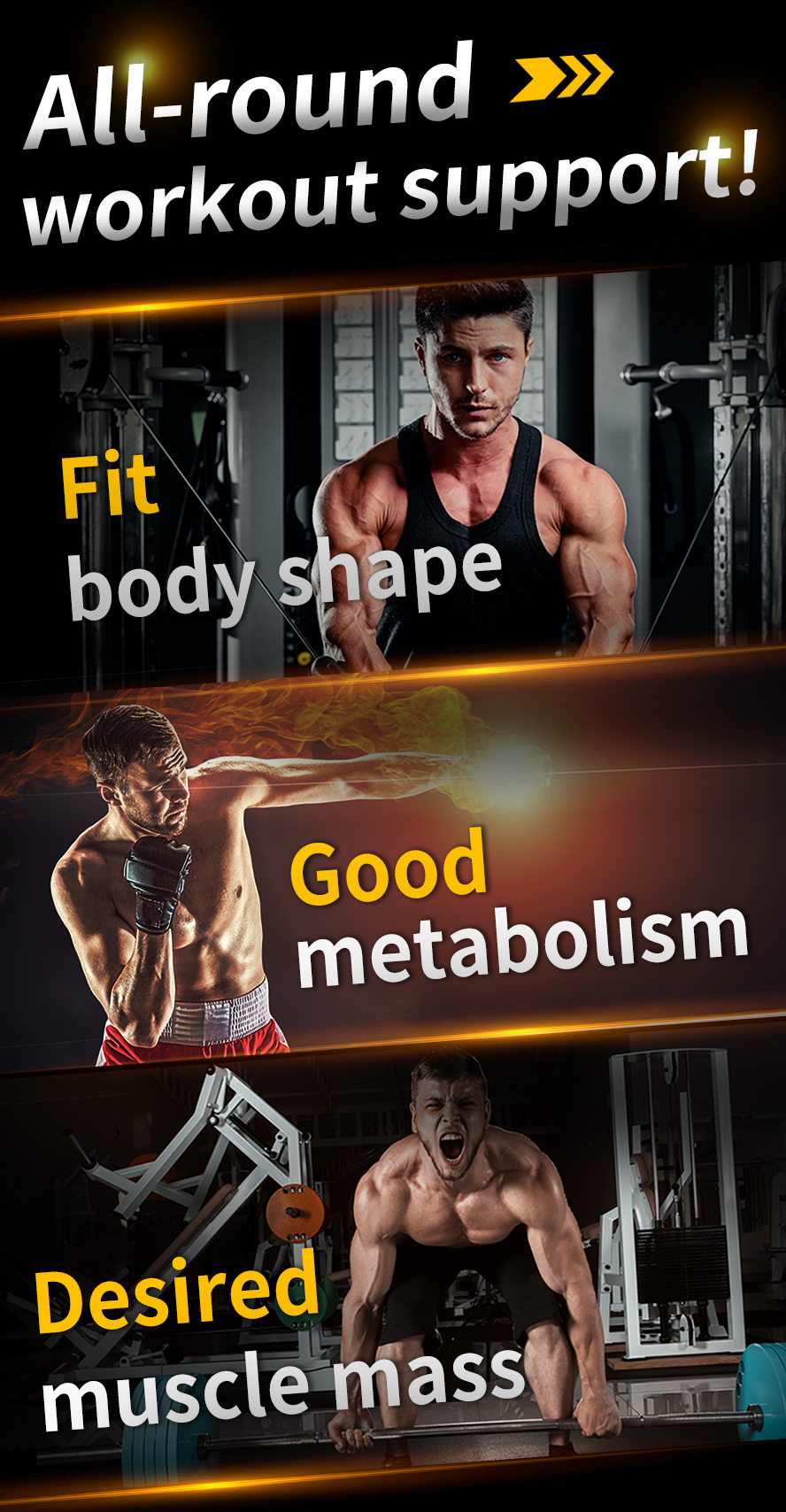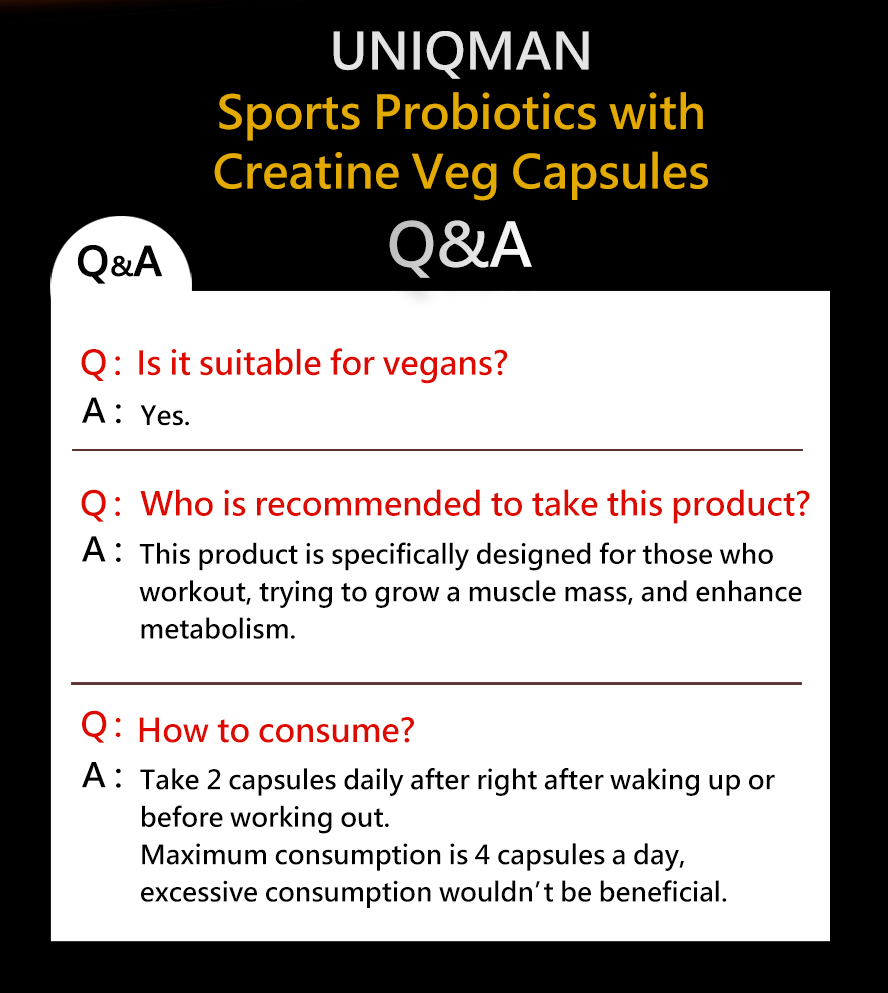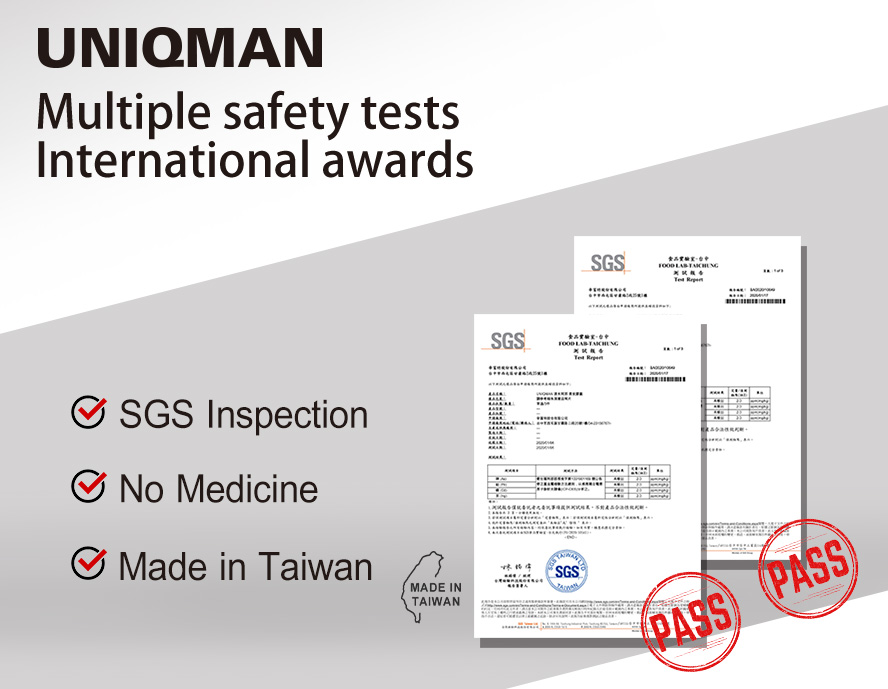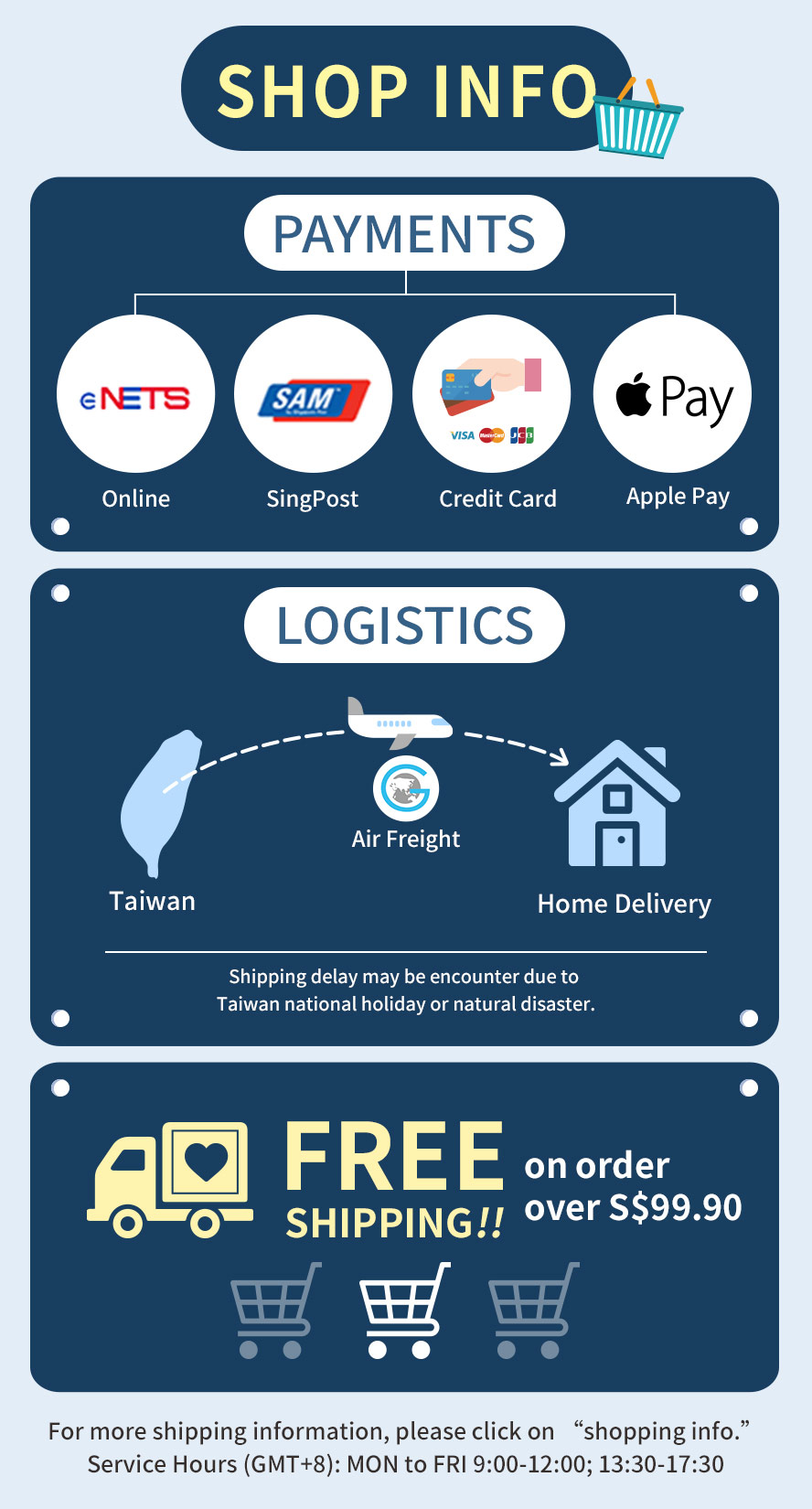 商品名称

UNIQMAN 运动乳酸菌+肌酸 素食胶囊(纯素)

主成分




(每颗)

专利乳酸菌 100mg、肌酸 300mg。

内容量

60粒入

食用方法

每次2粒,早上起床后或运动前,以开水吞食,欲加强者建议每天2次。
1日请勿超过4粒,多食无益。

保存期限

三年(以消费者收受日起算,至少距离有效日期前365日以上。)

有效期限

请见外包装(西元年/月/日)

原产地

台湾

保存方式

请避免日光直射、高温、潮湿,开封后请尽快食用完毕。

注意事项

本产品含肌酸不适合一般人食用。如拟食用,须在医师、营养师或专业人士之指导下使用。




使用不当,可能产生之副作用包括:造成肌肉裂伤;产生体水滞留,增加心脏负荷;肾脏功能不佳者产生肾衰竭;饮水量增加造成电解质稀释而引起抽筋或呕吐;肠胃不适(下痢)。

产物保险

已投保千万责任险。
---
UNIQMAN Sports Probiotics with Creatine Veg Capsules【Muscle Power】
SGD $
78.15 ~ 156.30
SGD $
44.42 ~ 83.77