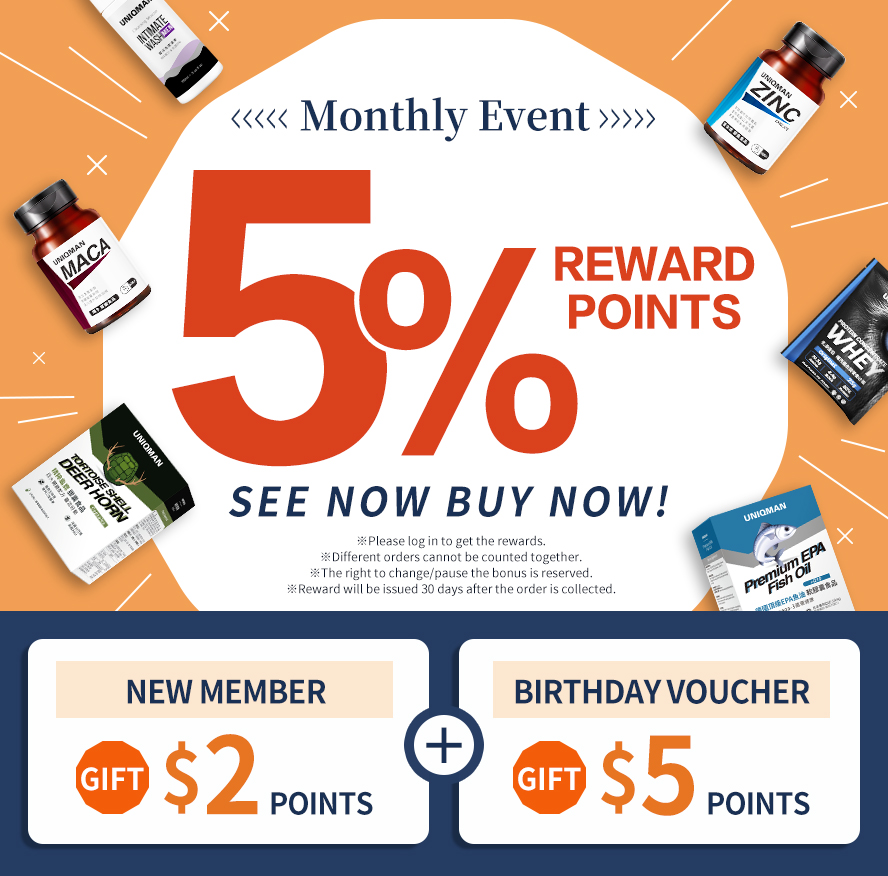 UNIQMAN Sesamin+Vitamin E Tablets【Sleep Aid】

Description:
Research shows that 4 out of 10 people suffer from insomnia. A bad sleep will cause a lot of health issues. UNIQMAN Sesamin + Vitamin E Tablets helps
you ease your mind, deal with your sleeping problem for a healthier life.

3 Golden Formulation for your sleep:
1. Sesamin
Carefully selected ingredients to protect your liver and help your sleep
2. Active Vitamin B1
Actively working in the body longer than other ingredients to improve muscle soreness, neuralgia, and fatigue.
3. Patented GABA + γ-Oryzanol
Helps with Insomnia and sleeping disorder

Especially recommended for those with heavy workload, stress,anxiety, hard to fall asleep, muscle tension, and other physical discomfort causing difficulty falling asleep.
Doesn't contain western medicine ingredients, no side effects, safe to consume.

Directions:
Take 1-3 tablets daily after meal. Do NOT take more than 3 tablets per day.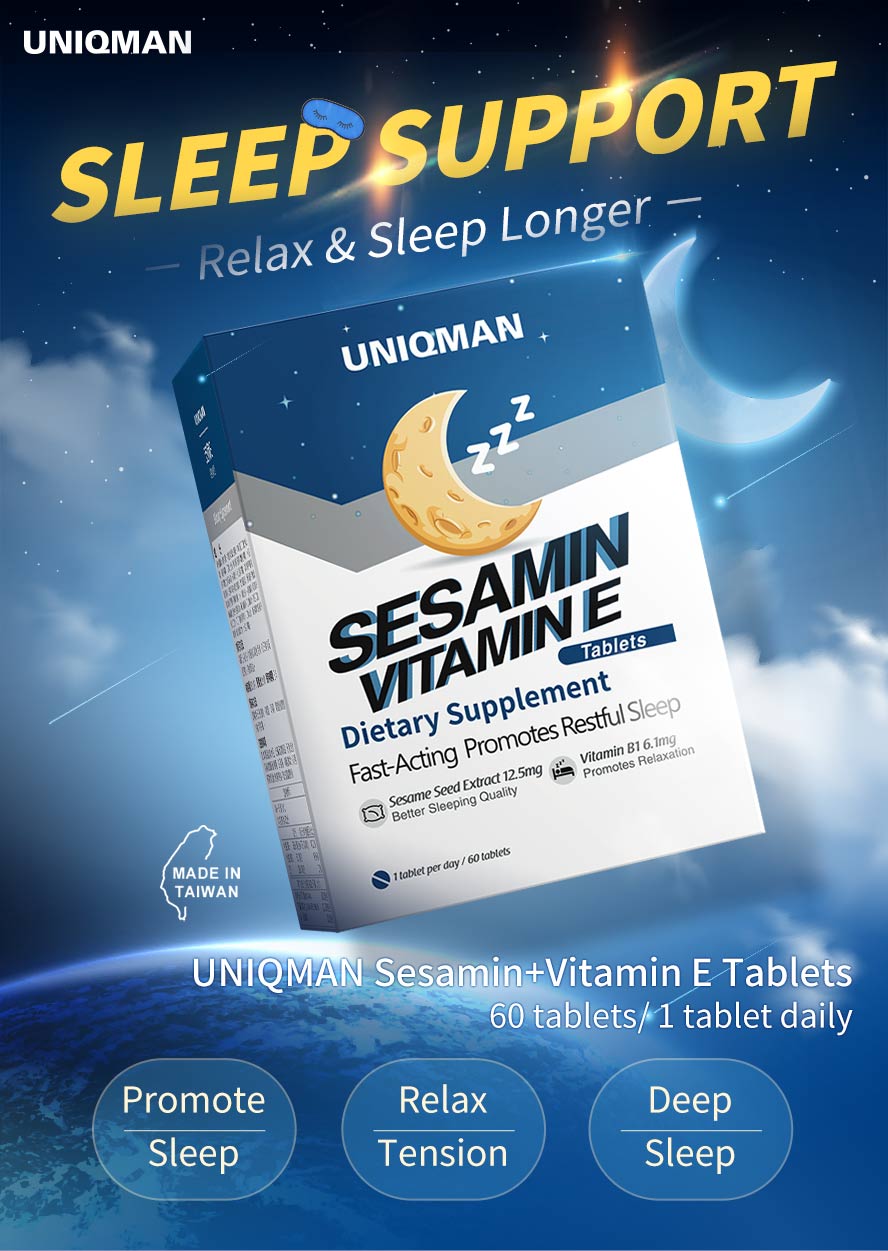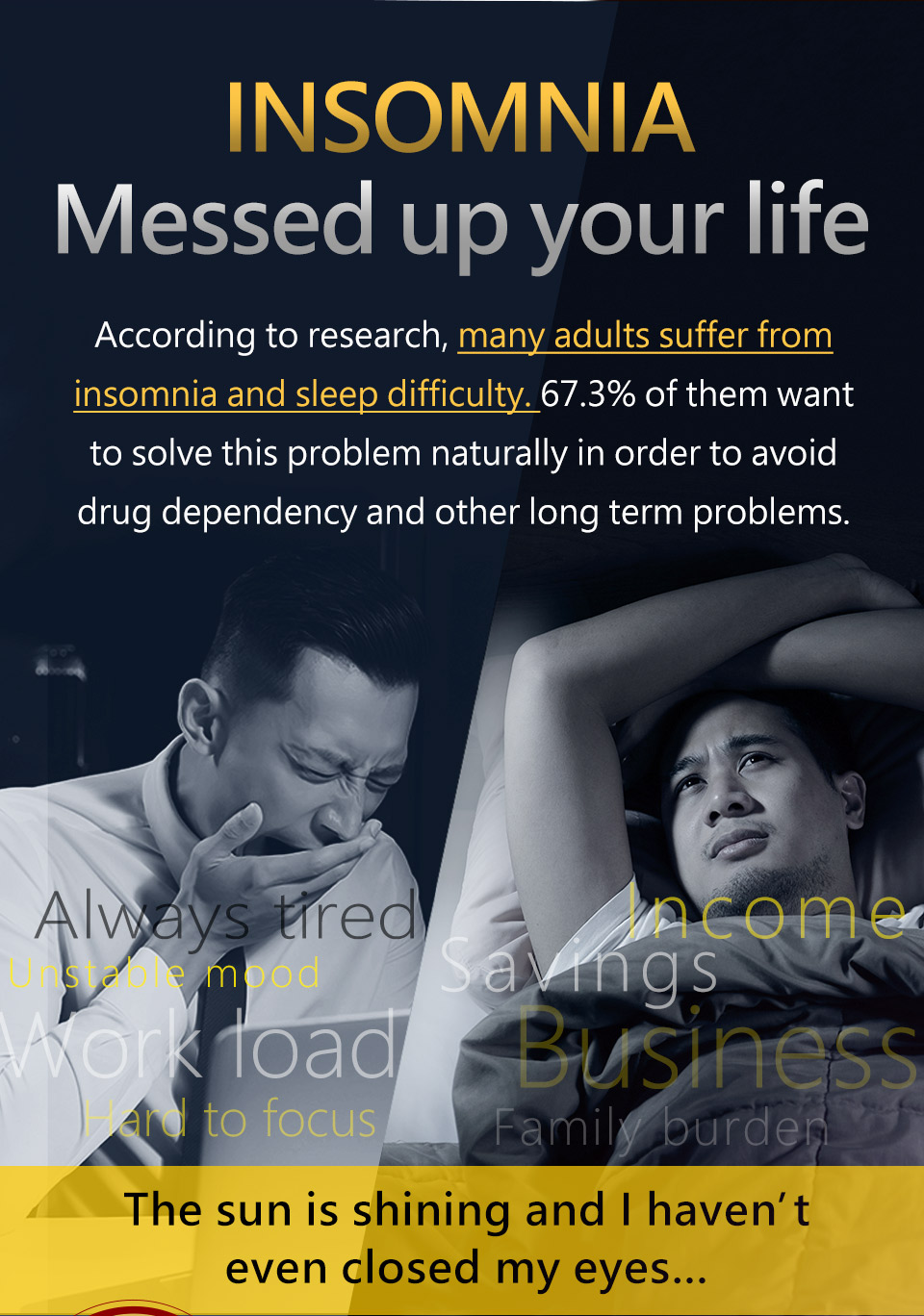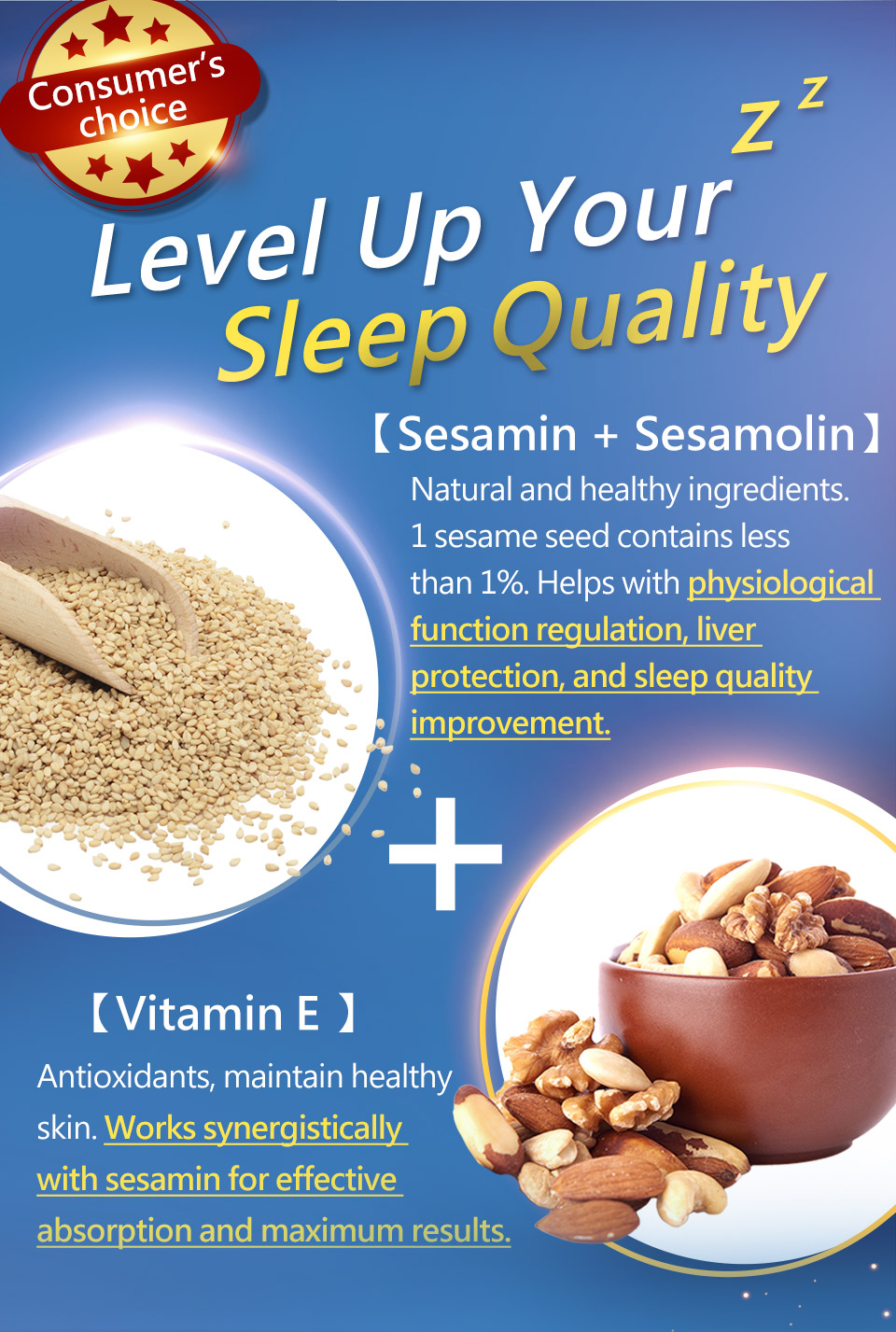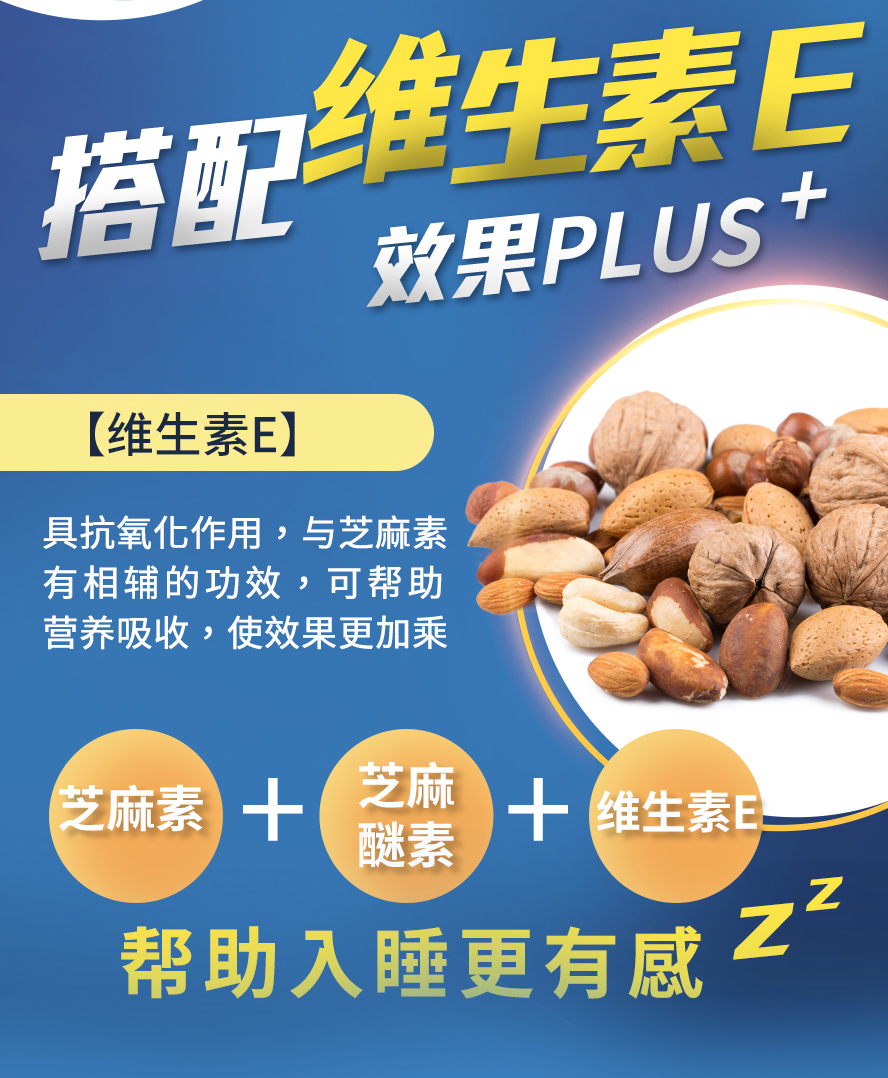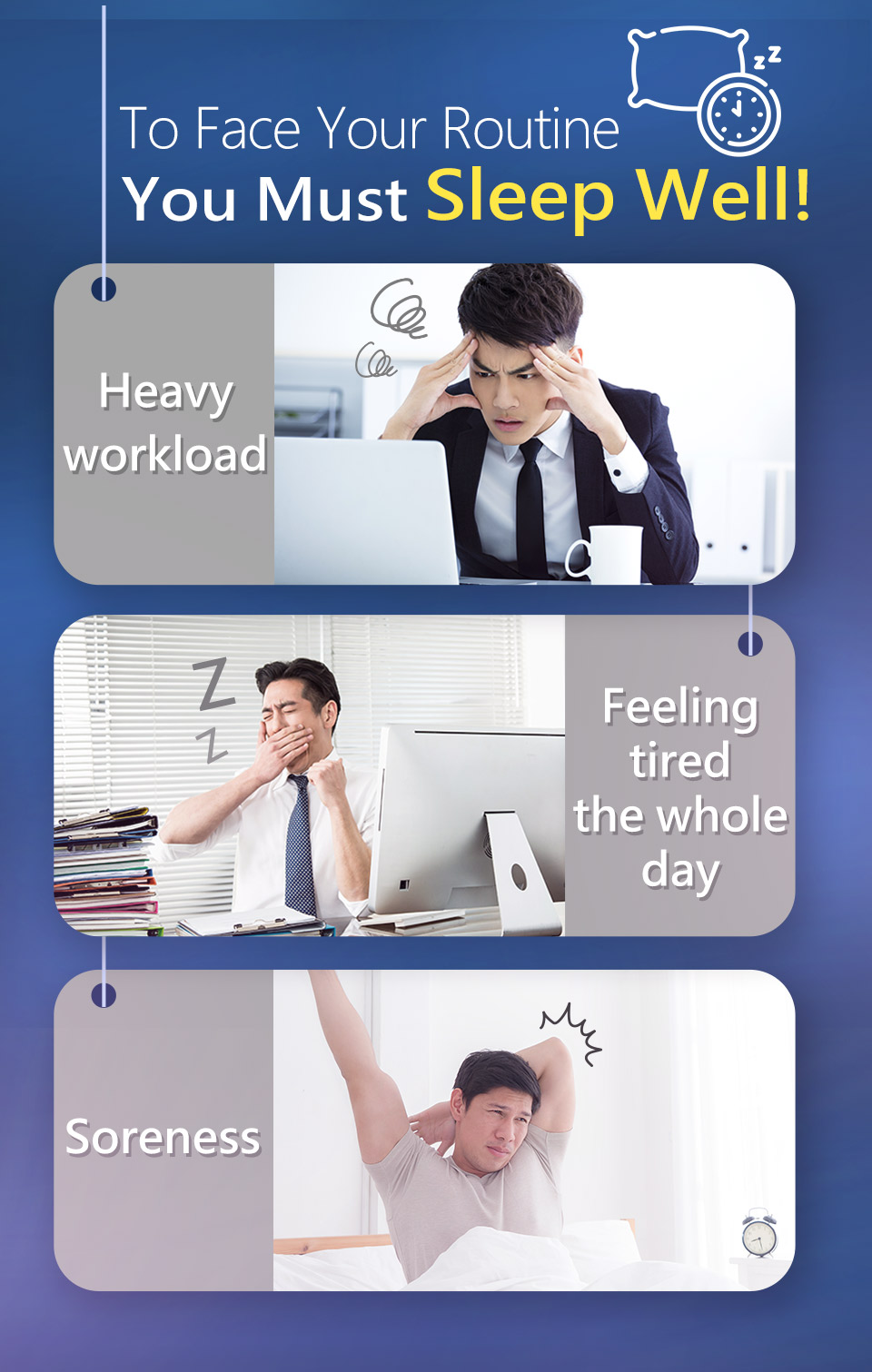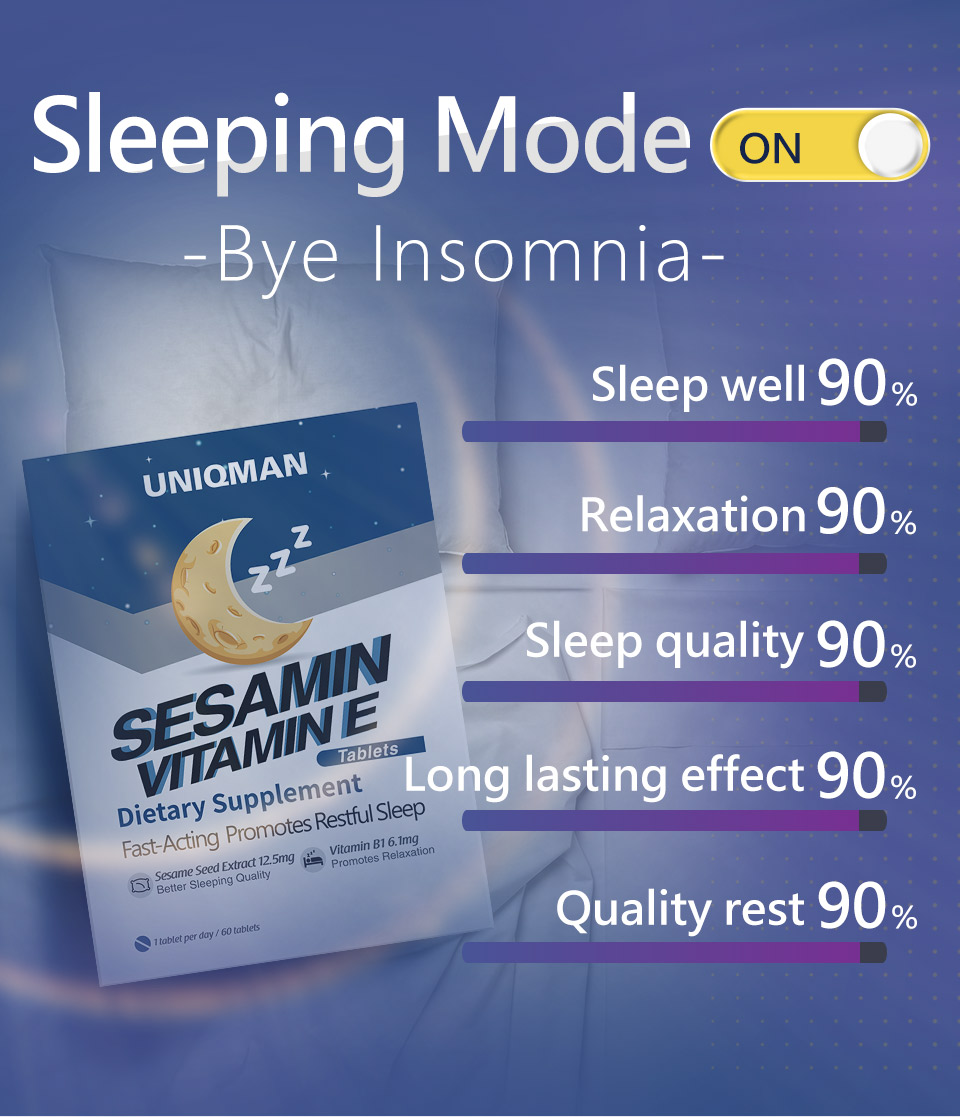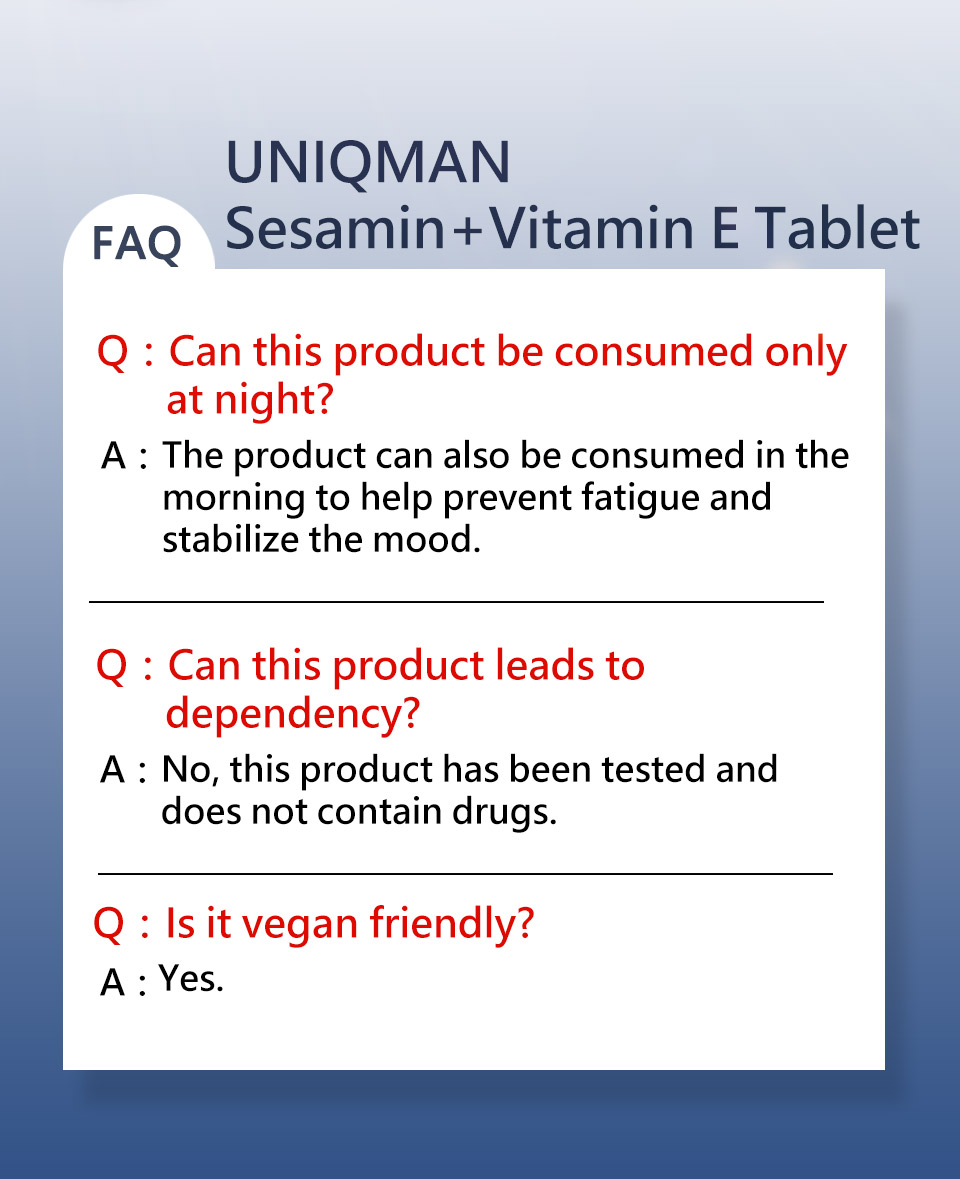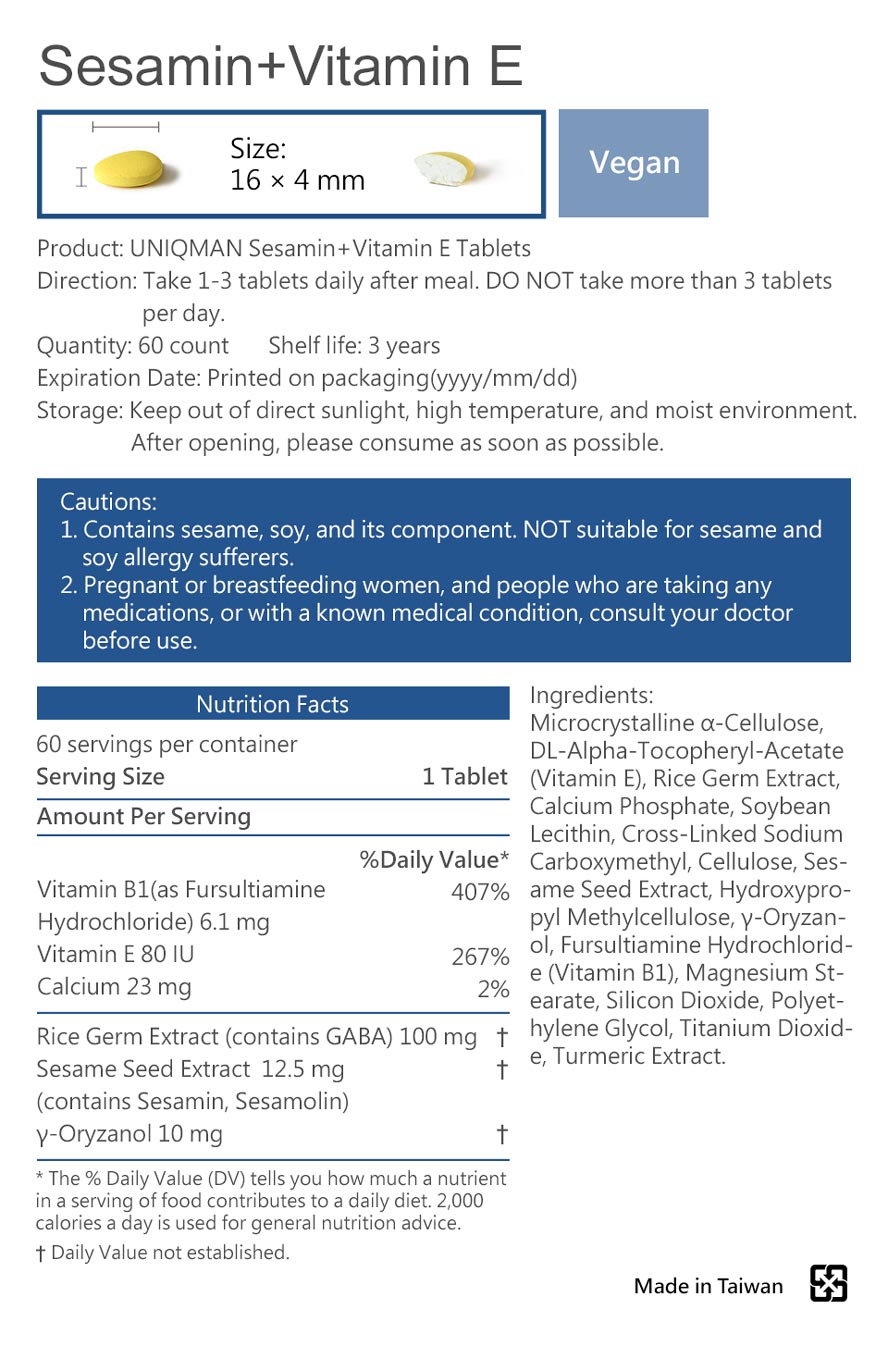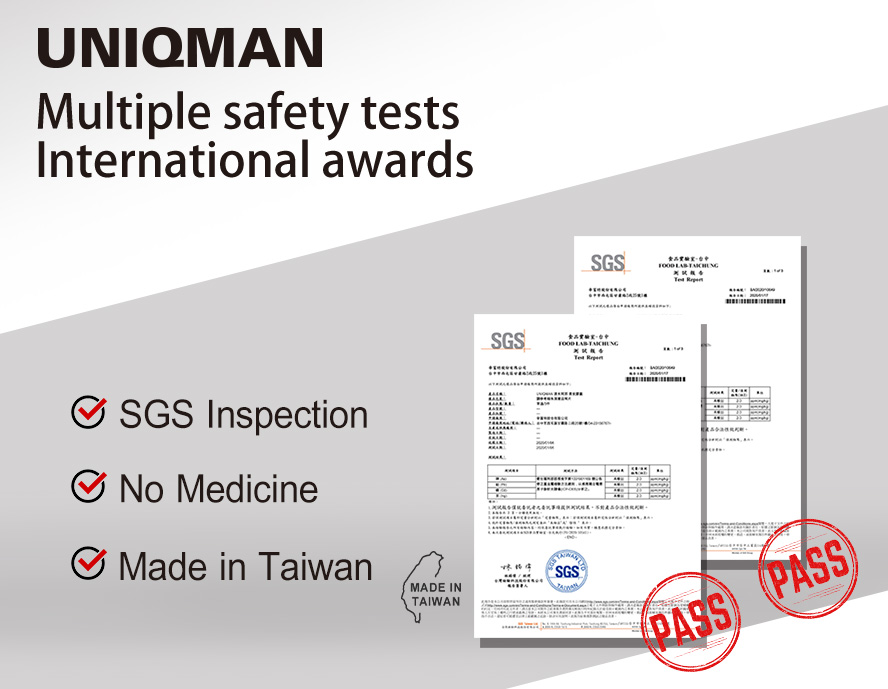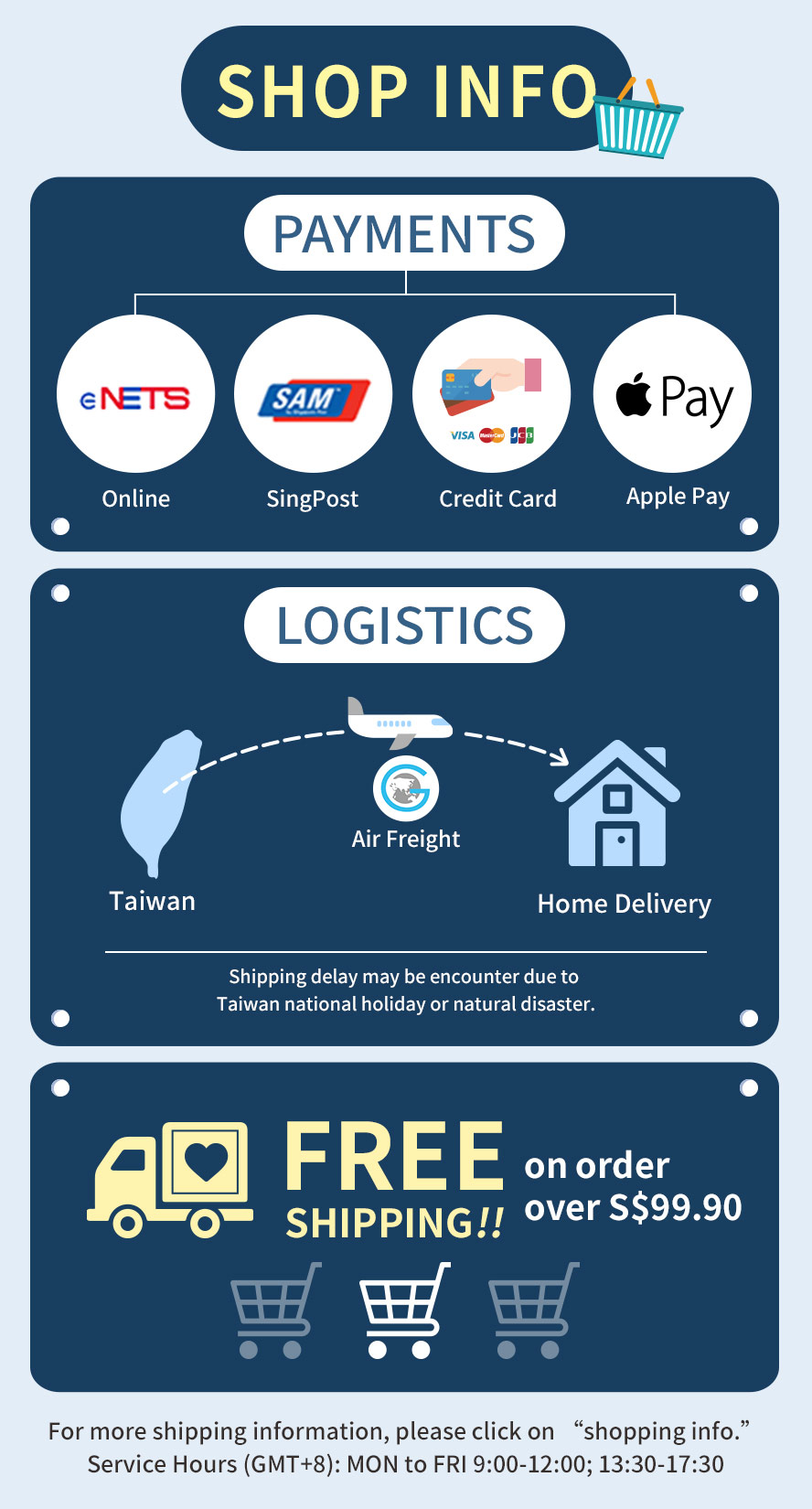 ---
UNIQMAN Sesamin+Vitamin E Tablets【Sleep Aid】
SGD $
78.15 ~ 156.30
SGD $
44.42 ~ 83.77