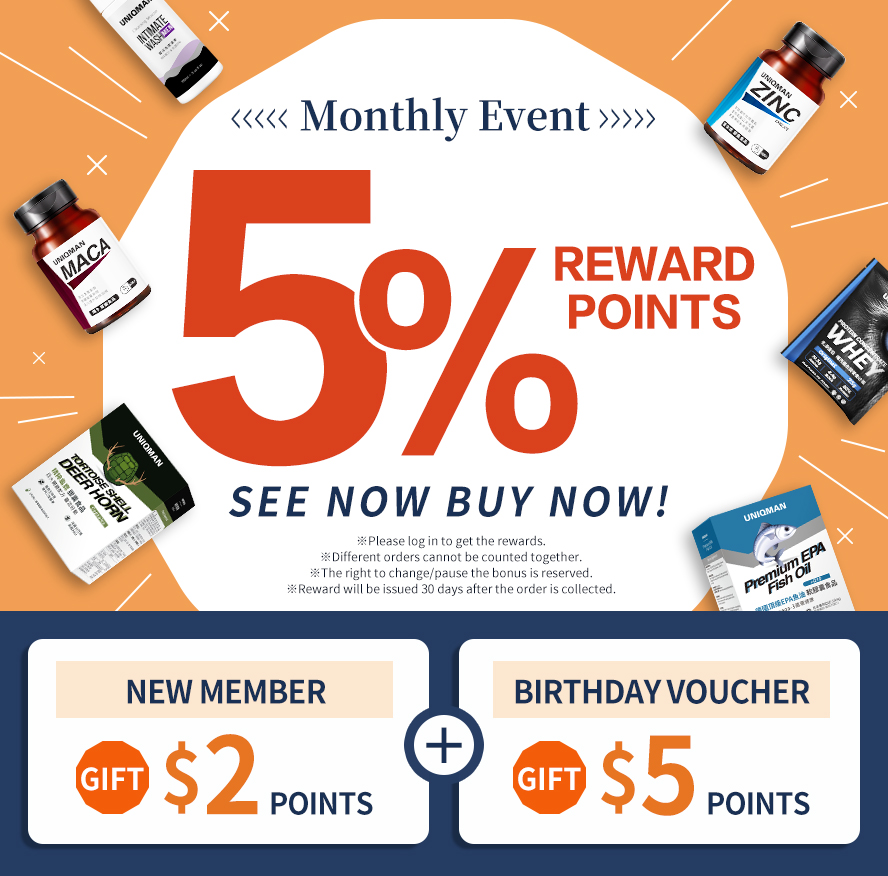 UNIQMAN Luteolin with Bromelain Veg Capsules【Gout Relief】
Deal with gout pain, swelling, inflammition, regulate uric acid production and exretion, reduce crystallization problems

Description:
1. Japanese chrysanthemum extract
Luteolin is beneficial to regulation of uric acid production and metabolism in 4 weeks.

2. Bromelain, pineapple enzyme
Highly active enzymes can alleviate pain, inflammation and enhance digestion.

3. Ramulus Cinnamomi & Ligusticum striatum
Chinese traditional herbs is added to manage discomforts and promote blood circulation.

4. Vitamin B1, B2, E
They can improve nervous system and maintain the integrity of cell membrane.

Main Ingredients(Per serving):
Kiku Flower Extract (10% Luteolin) 100mg
Proprietary Blend(Chuanxiong Rhizoma, Cinnamoni Ramulus) 360mg
Bromelain (2400GDU/g) 400mg

Directions:
Take 2 capsules at once daily after dinner. Do NOT take more than 2 capsules per day.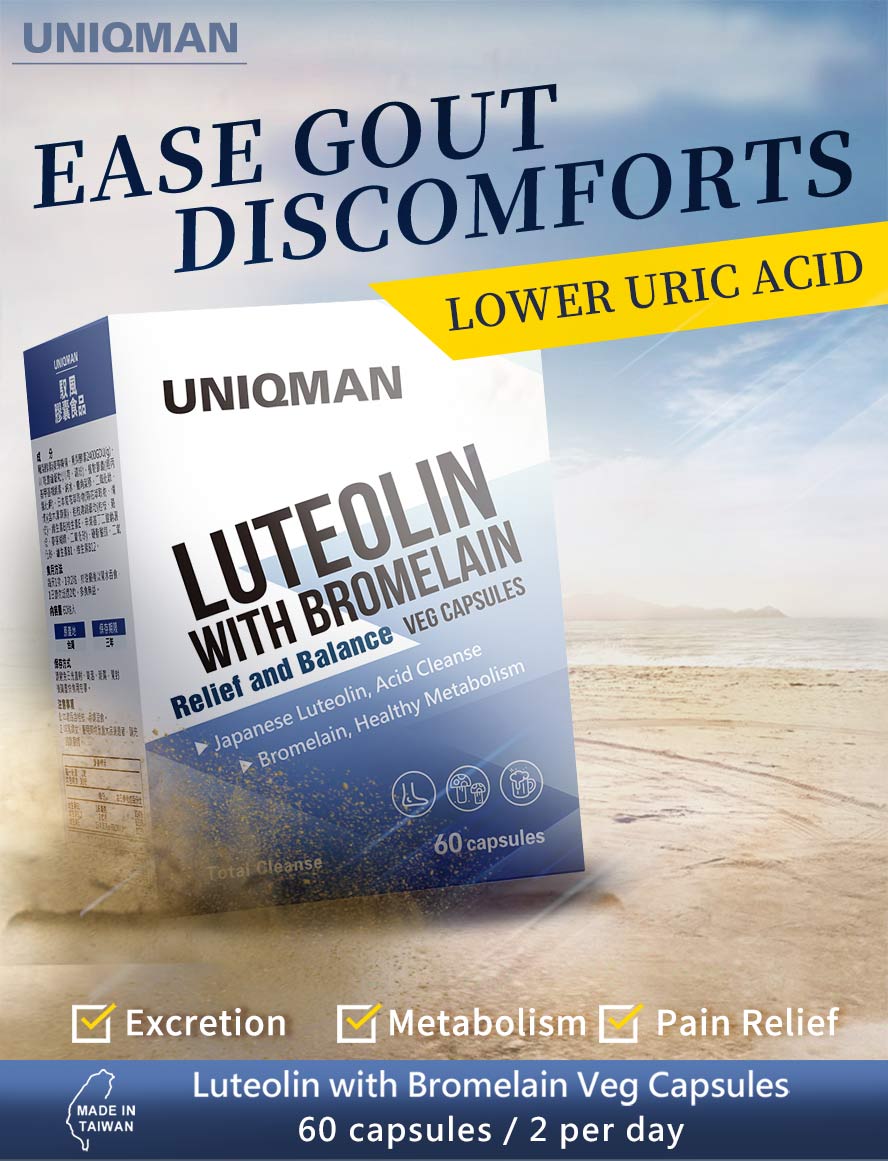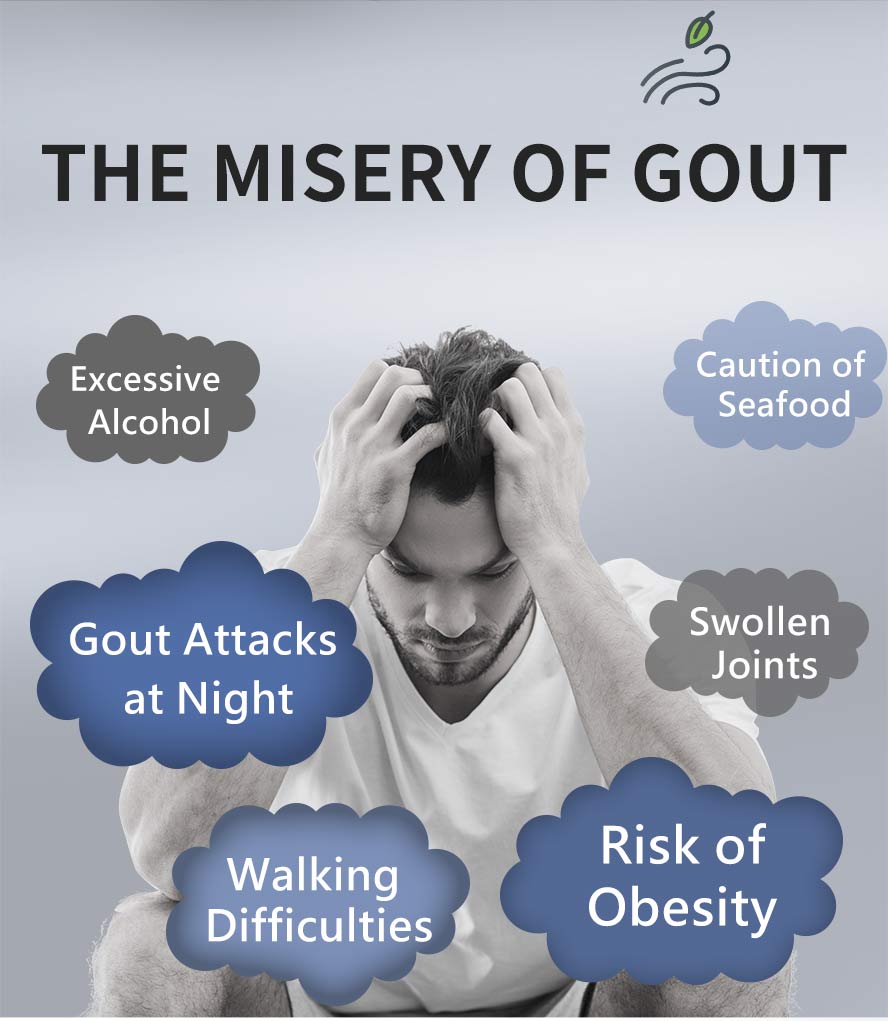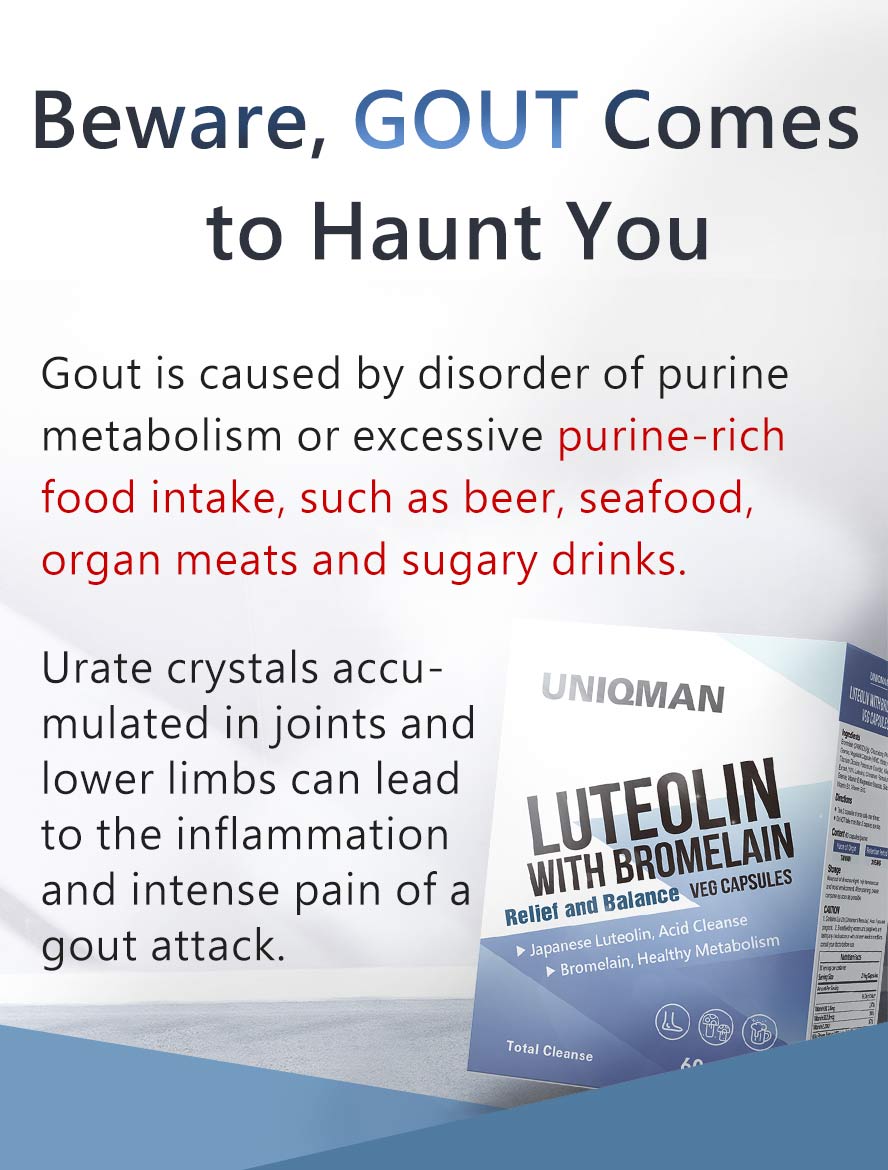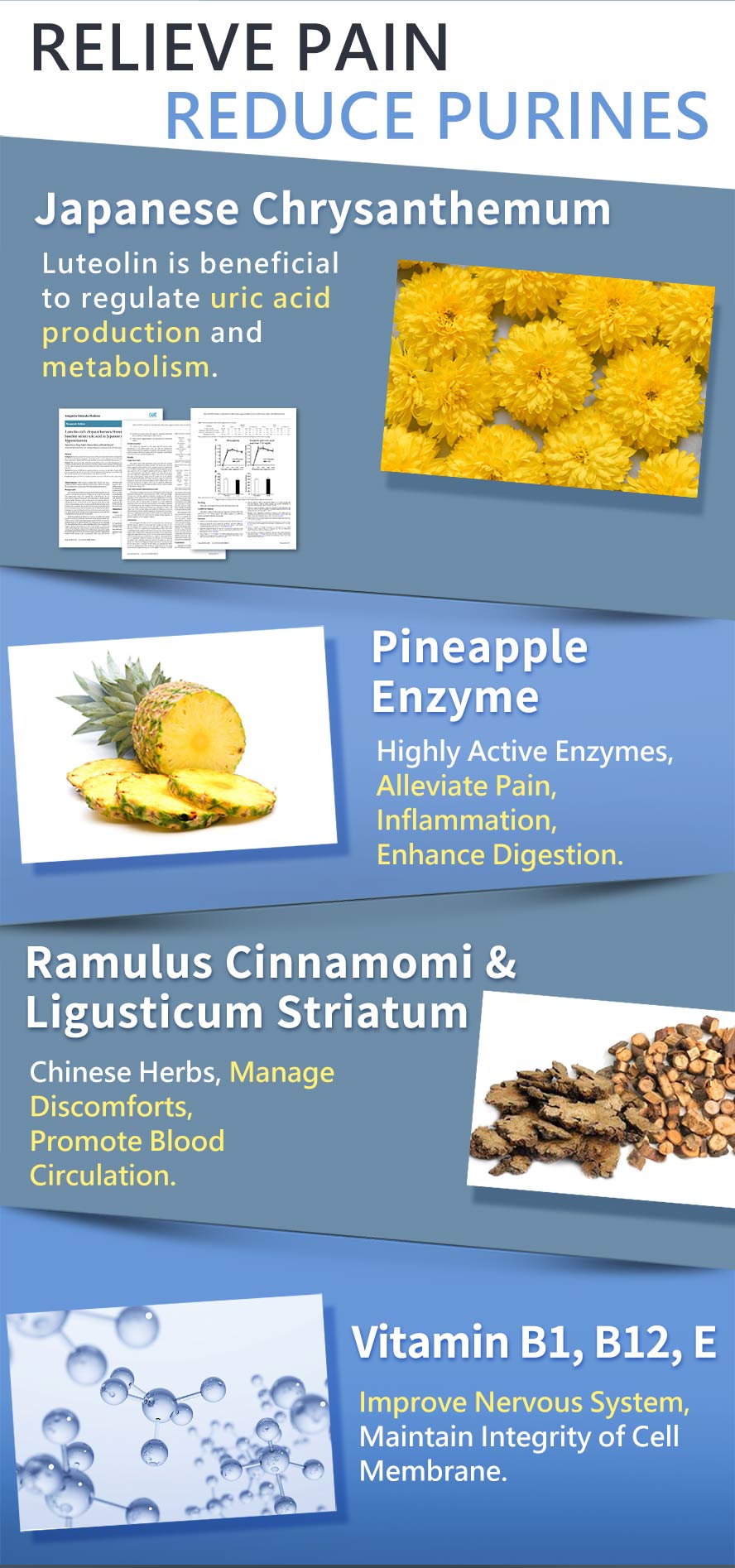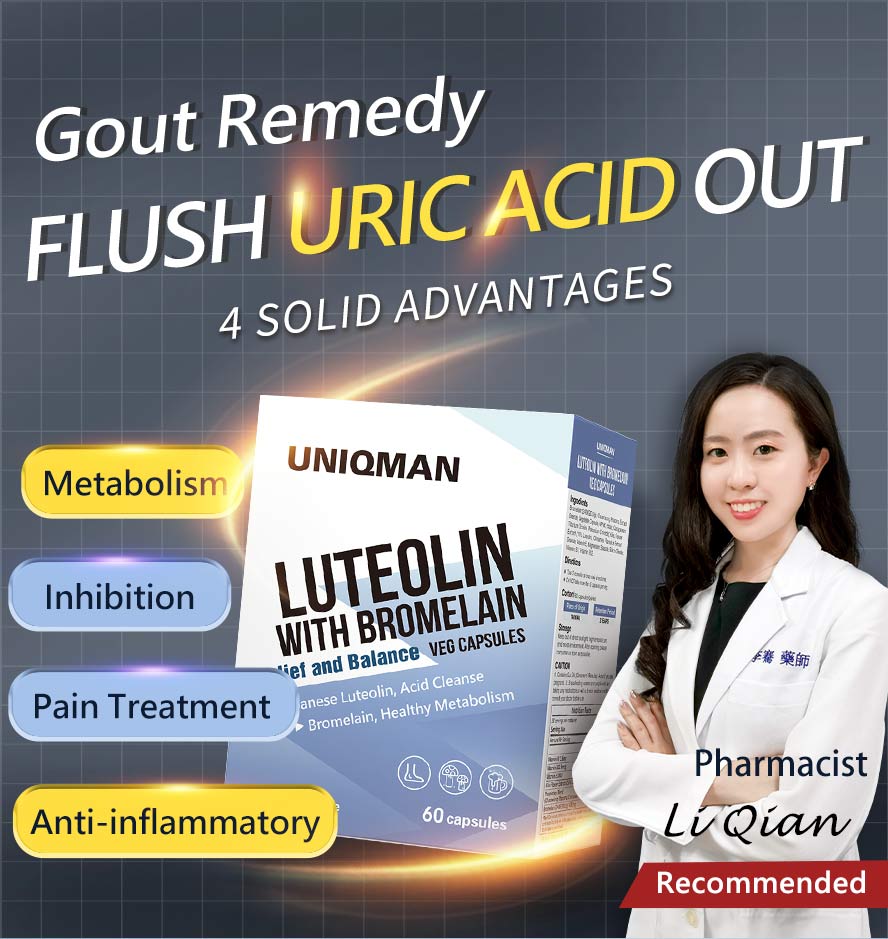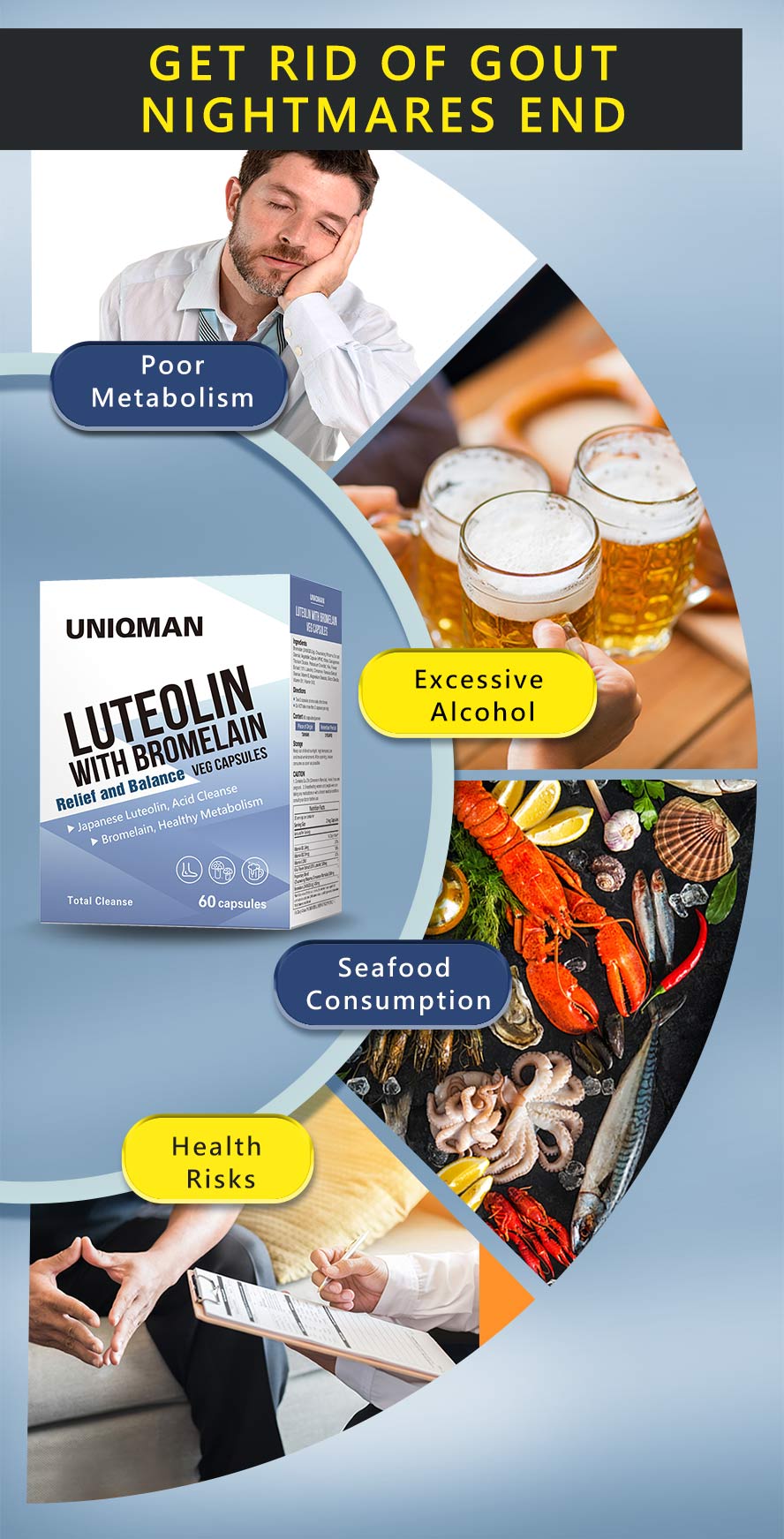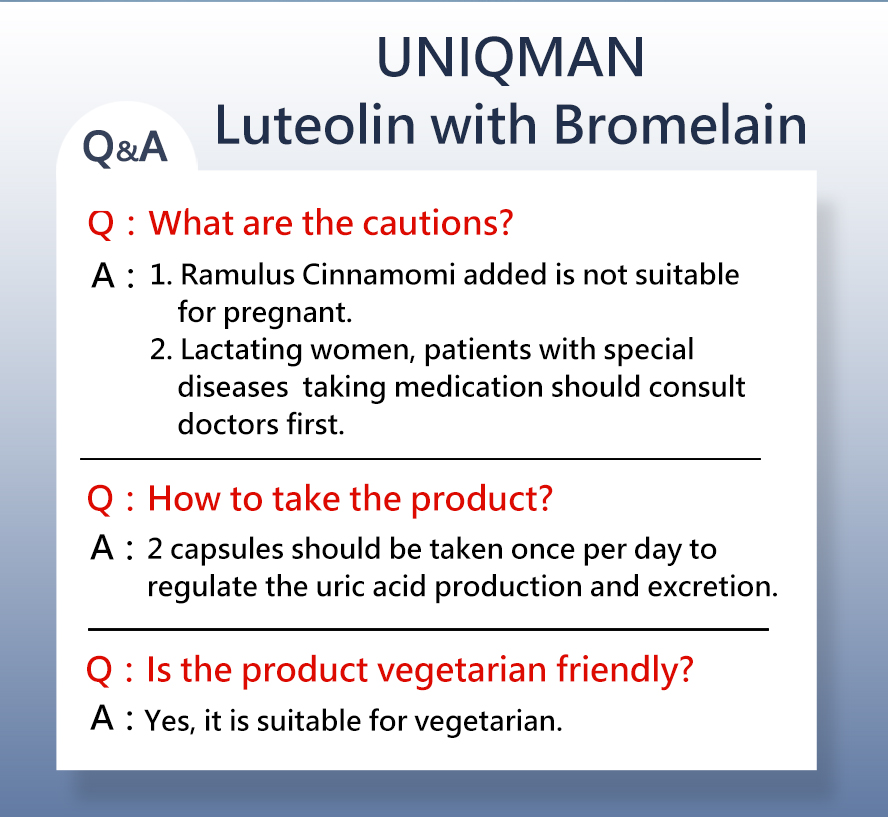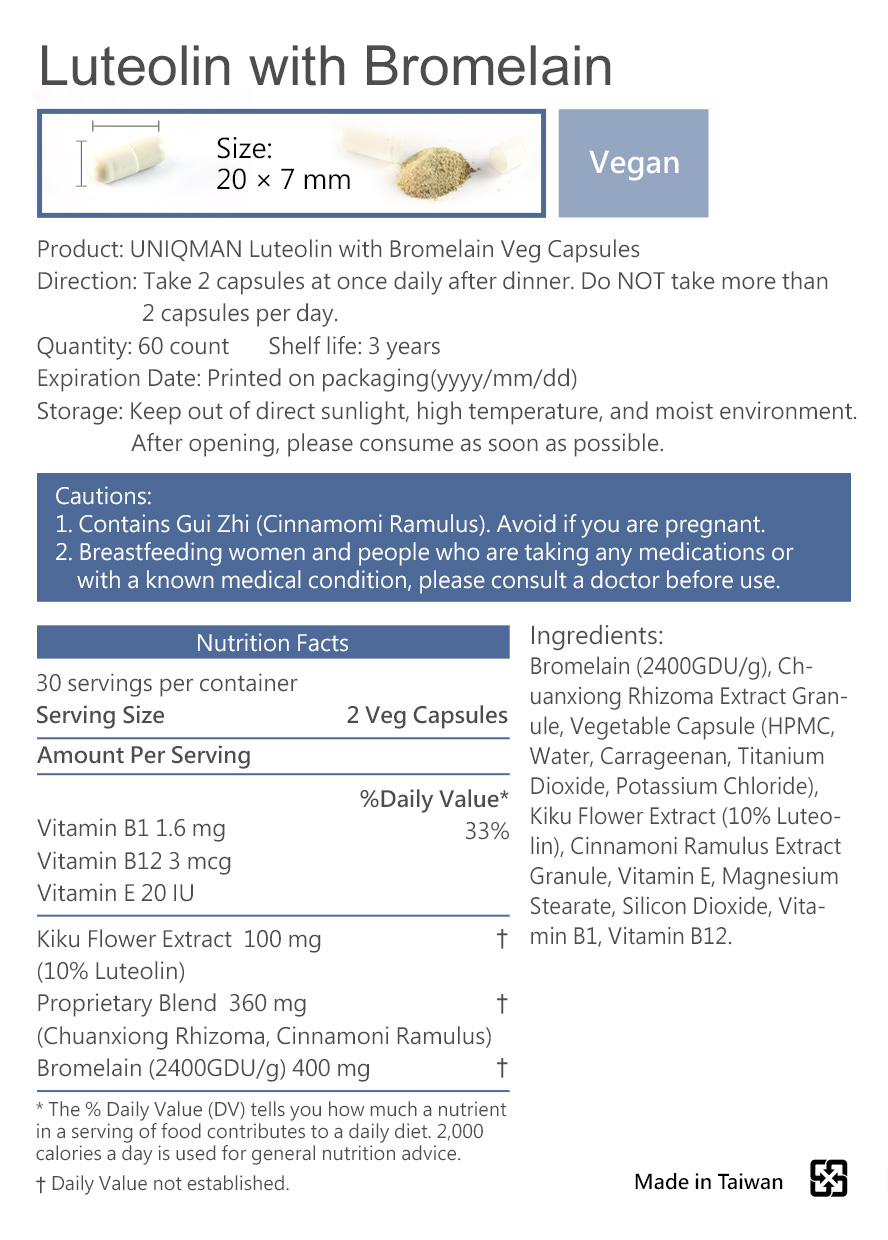 ---
UNIQMAN Luteolin with Bromelain Veg Capsules【Gout Relief】
SGD $
105.65 ~ 211.29
SGD $
65.78 ~ 125.58