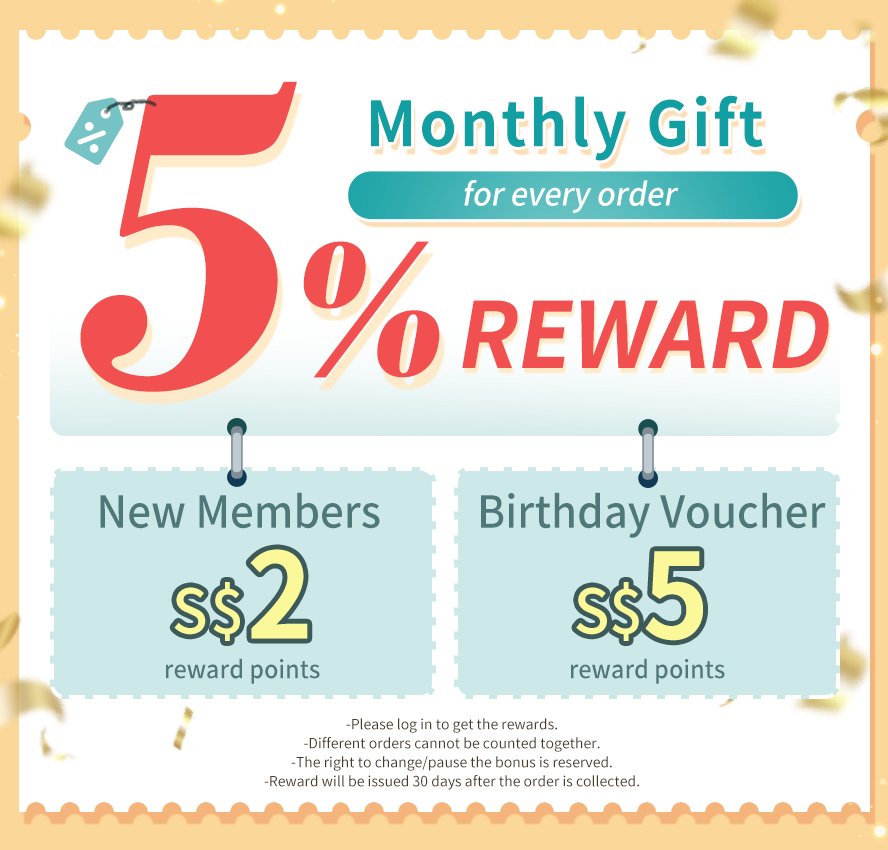 BHK's Pueraria Mirifica Collagen Powder 【Big & Firm】
To meet the needs of beauty enthusiasts wanting a big, firm, and well-shaped breast, but don't like swallowing tablets, here comes the form of powder!

1. Thailand Pueraria Lobata
Authentic Thai Pueraria lobata root, rich in plant-based isoflavones, effectively promote breast growth.

2. Japanese fish collagen peptide
100% small-molecule collagen, key amino acid as high as 48.4%, helps with skin elasticity and firmness

3.French collagen elastin
Extracted with pure water, with ultimate formulation to nourish skin, enhance its softness

4.Green papaya and Vitamin C
To enhance collagen production, maintaining the tight and bouncy shape

Stop taking this supplement during menstrual period. Pregnant or breatfeeding women and people who are taking medications, or with a known medical condition, consult your doctor first.

Main Ingredients (Per serving):
Hydrolyzed Fish Collagen Peptides 2000mg
Collagen and Elastin Powder 200mg
Pueraria Mirifica Root Extract (Thai Kudzu) 200mg

Directions:
Combine 1 stick pack of powder into your favorite beverage or meal 1-3 times a day, or pour it into the mouth directly.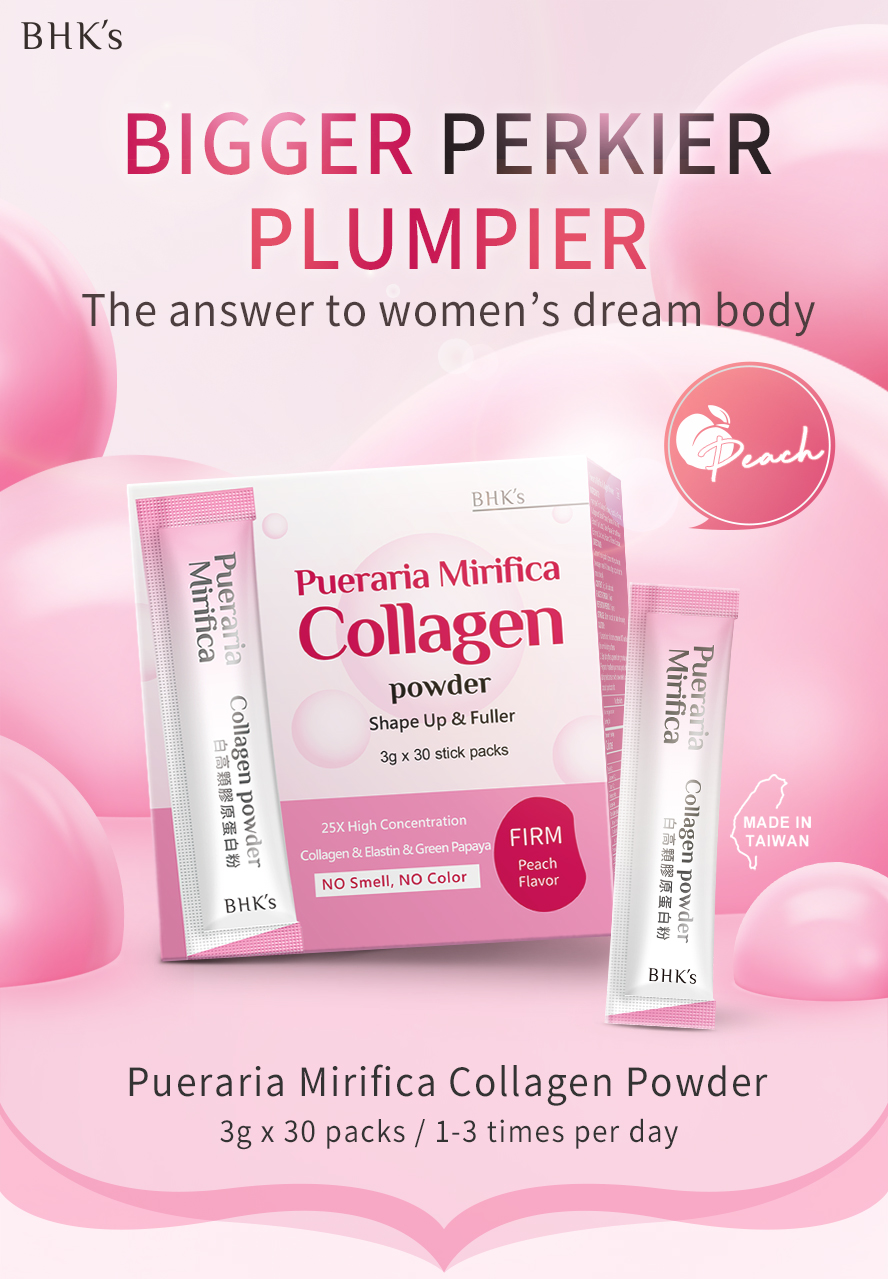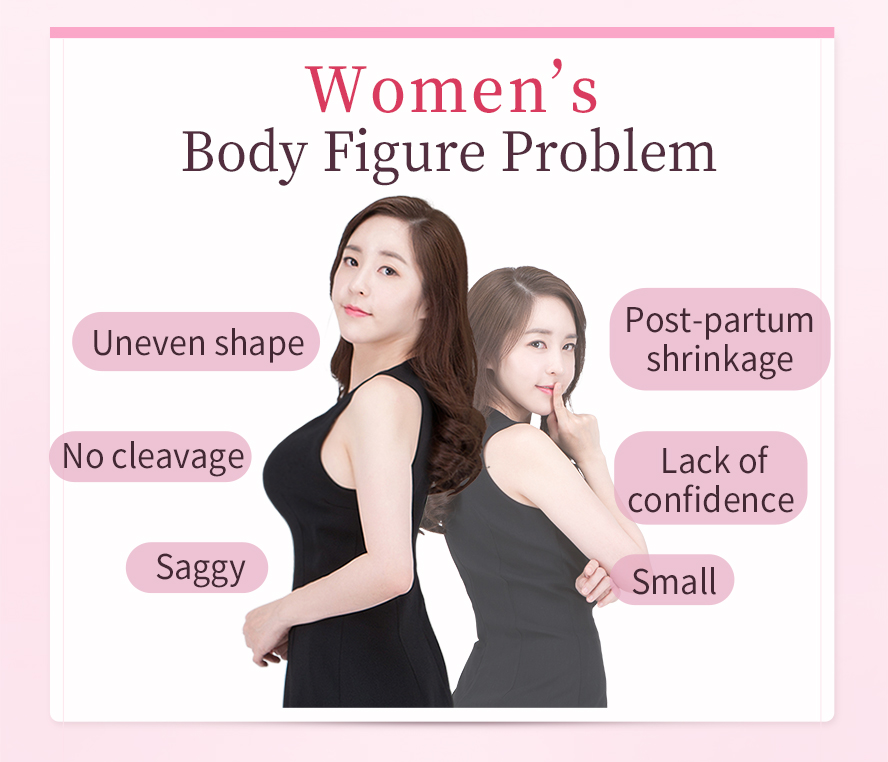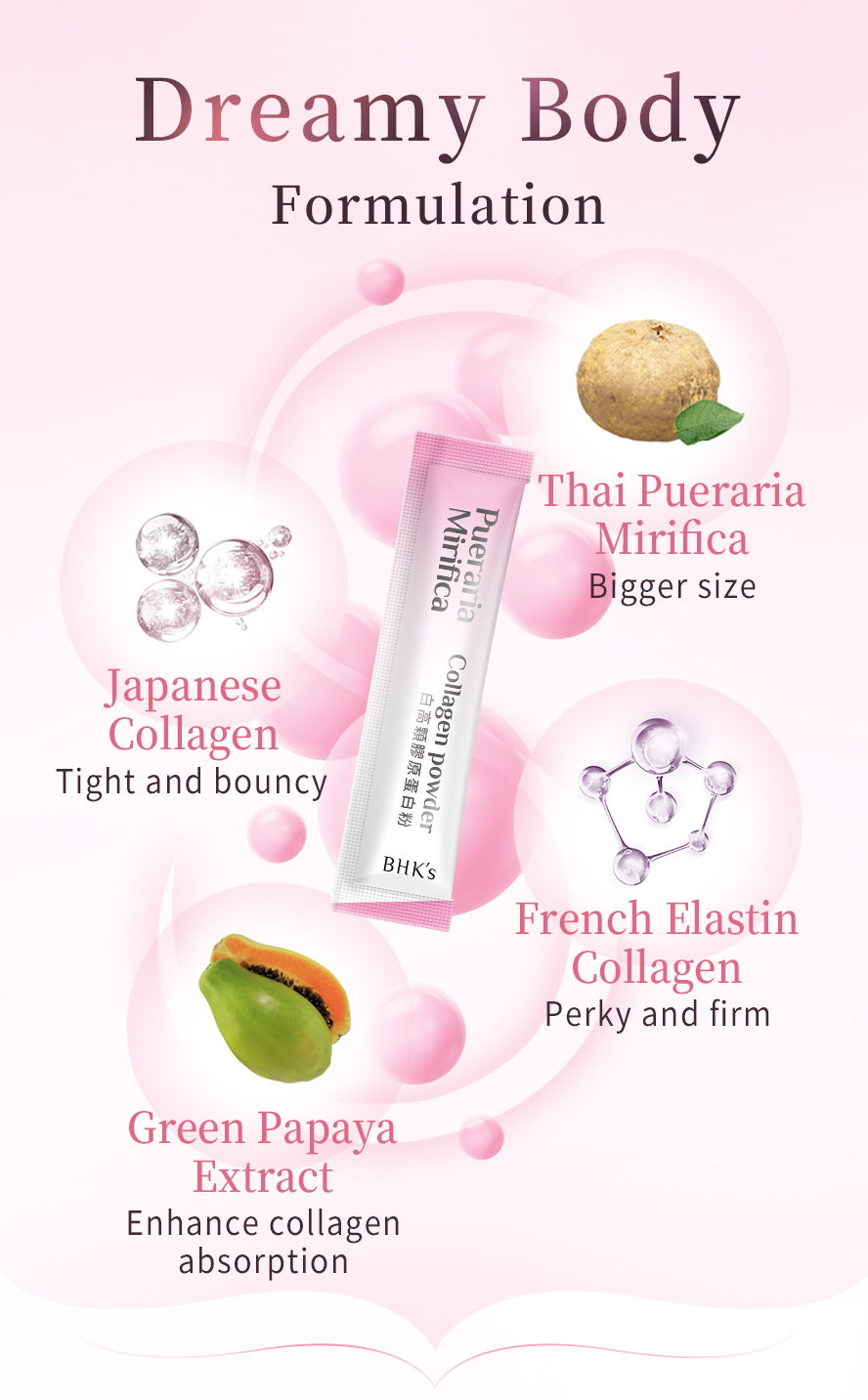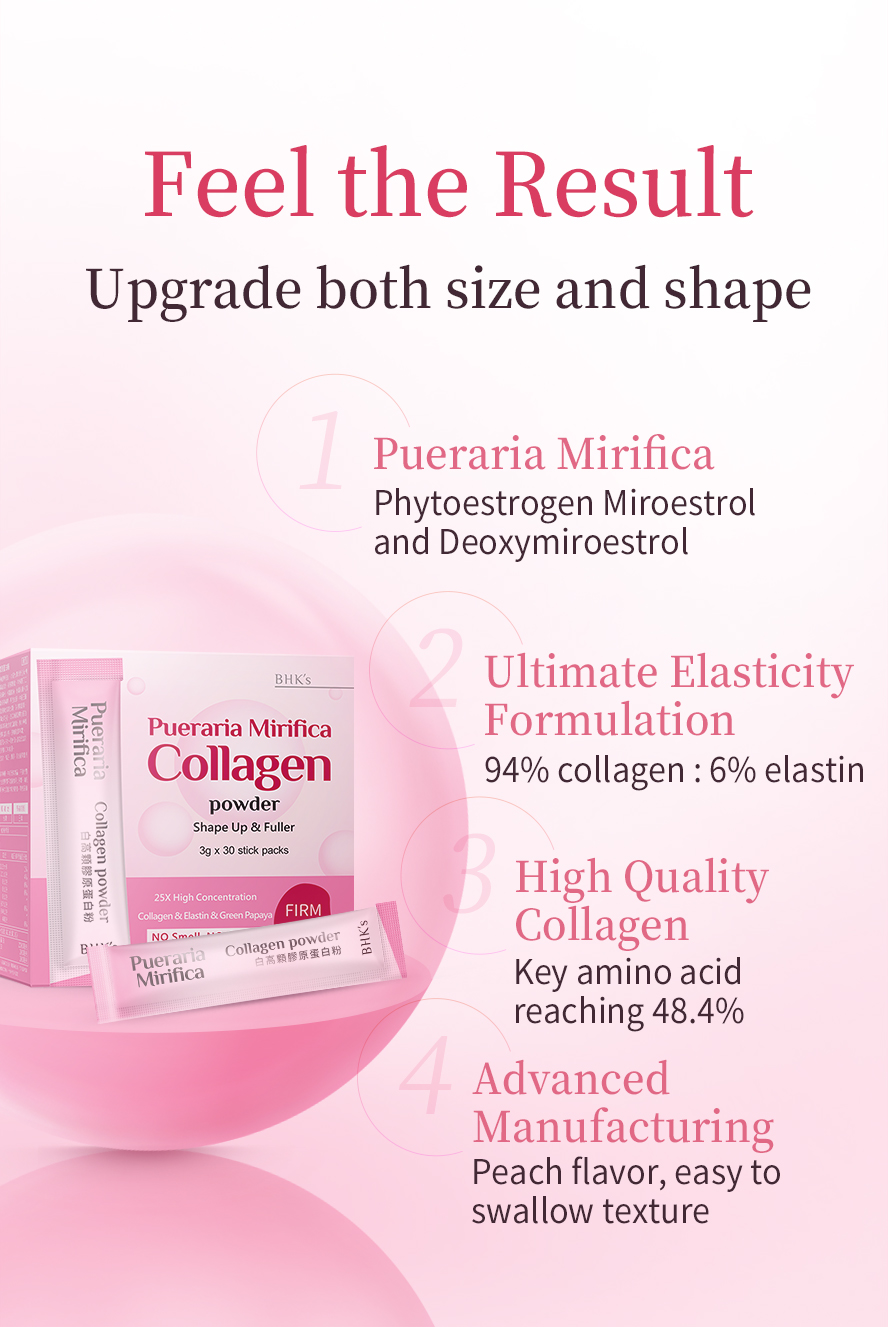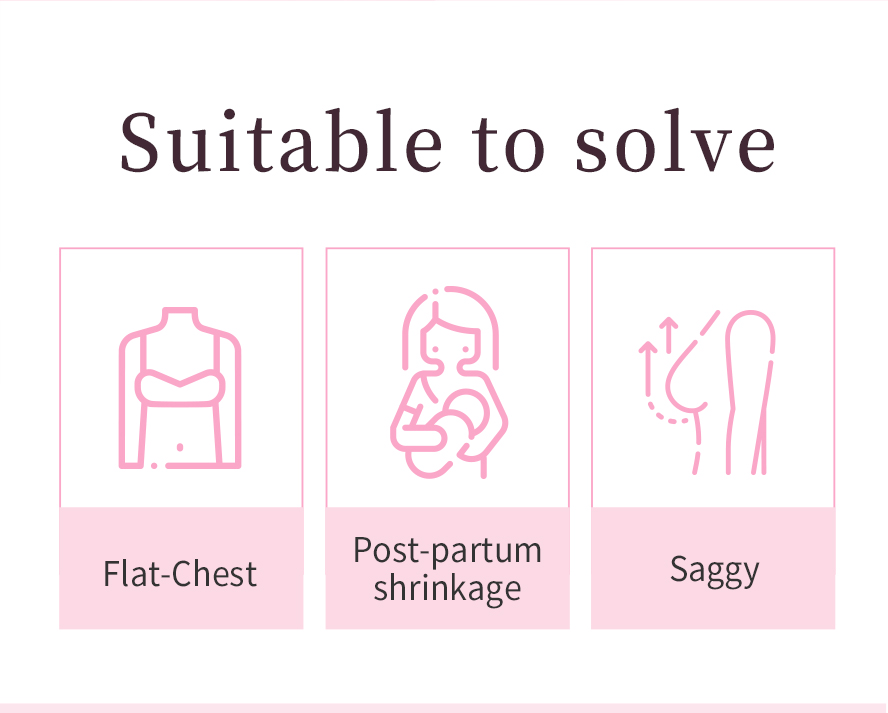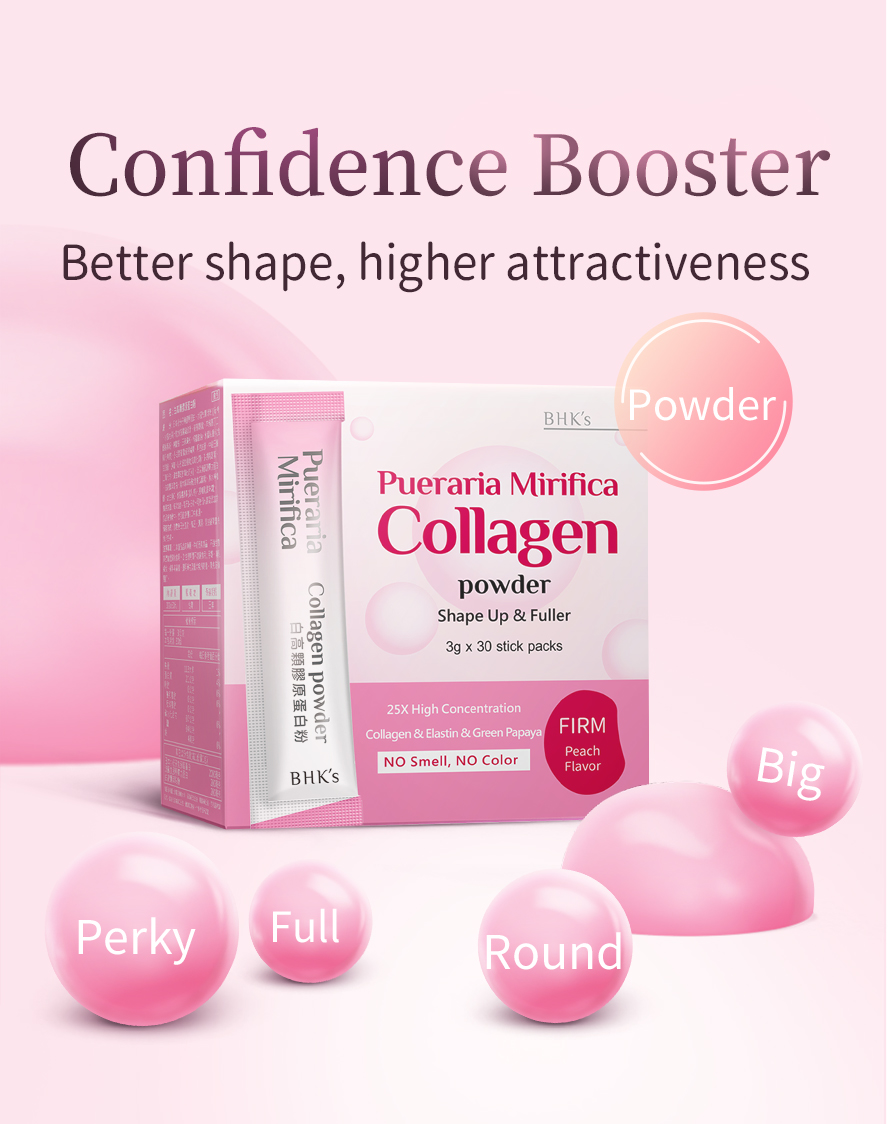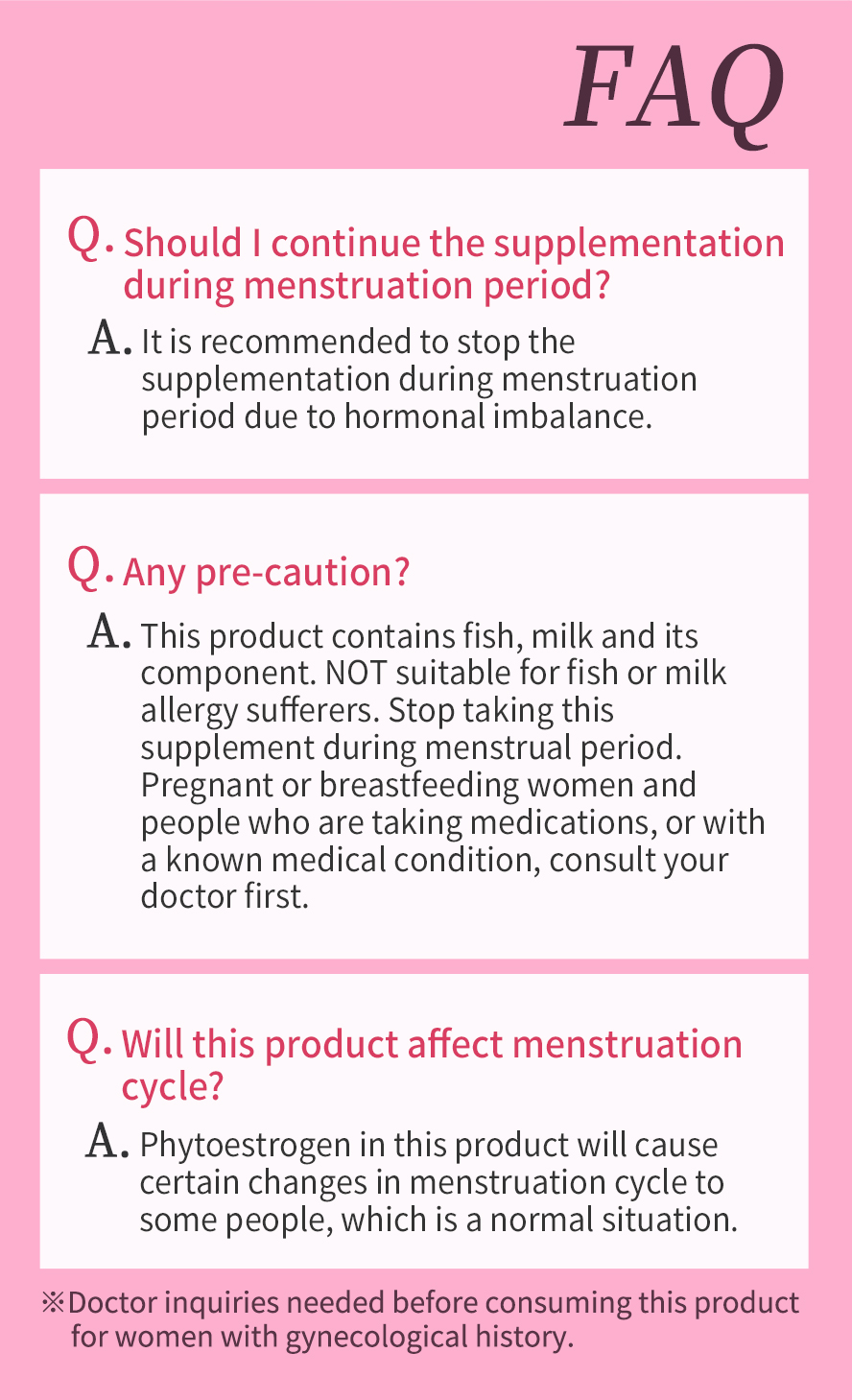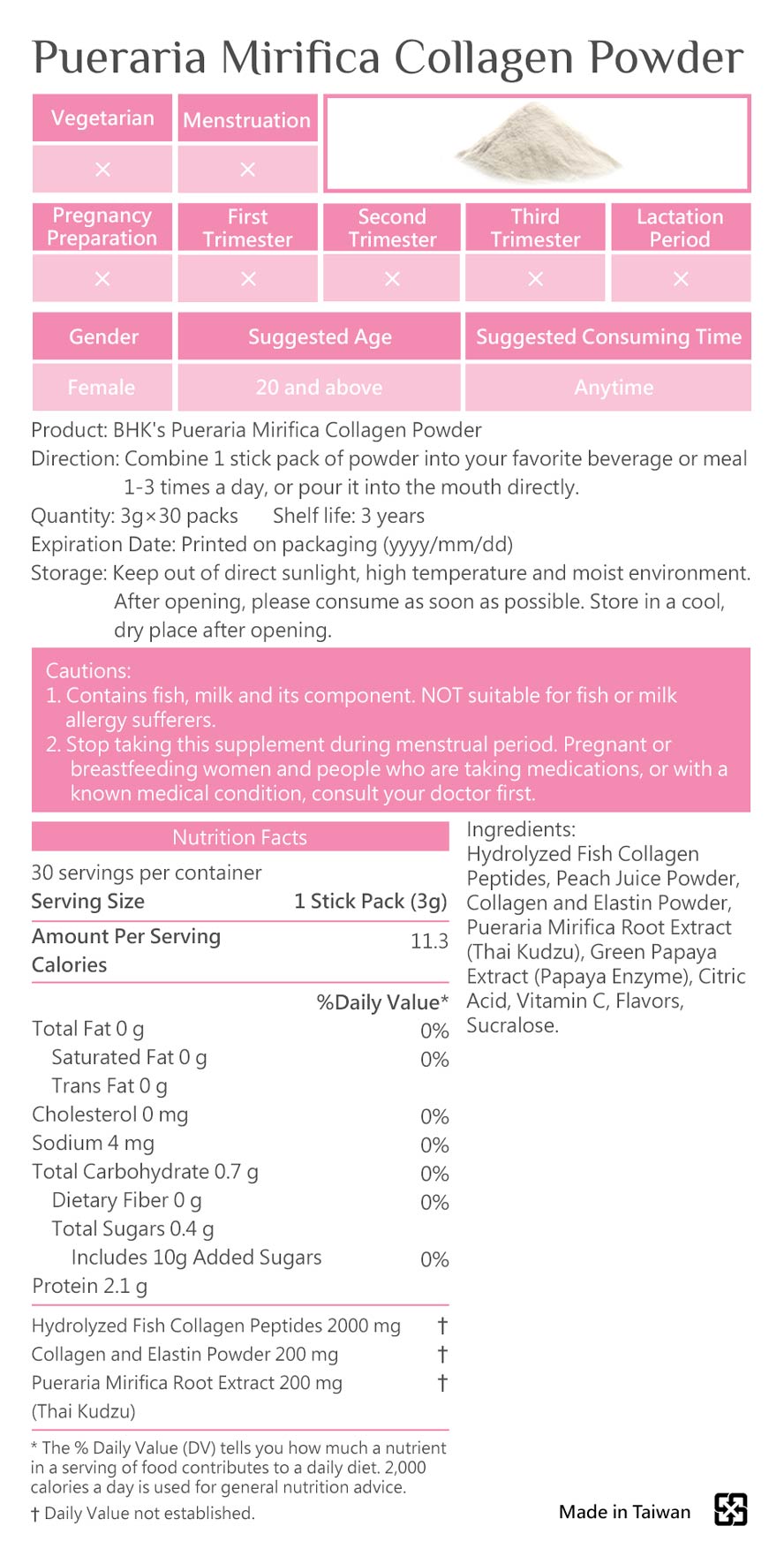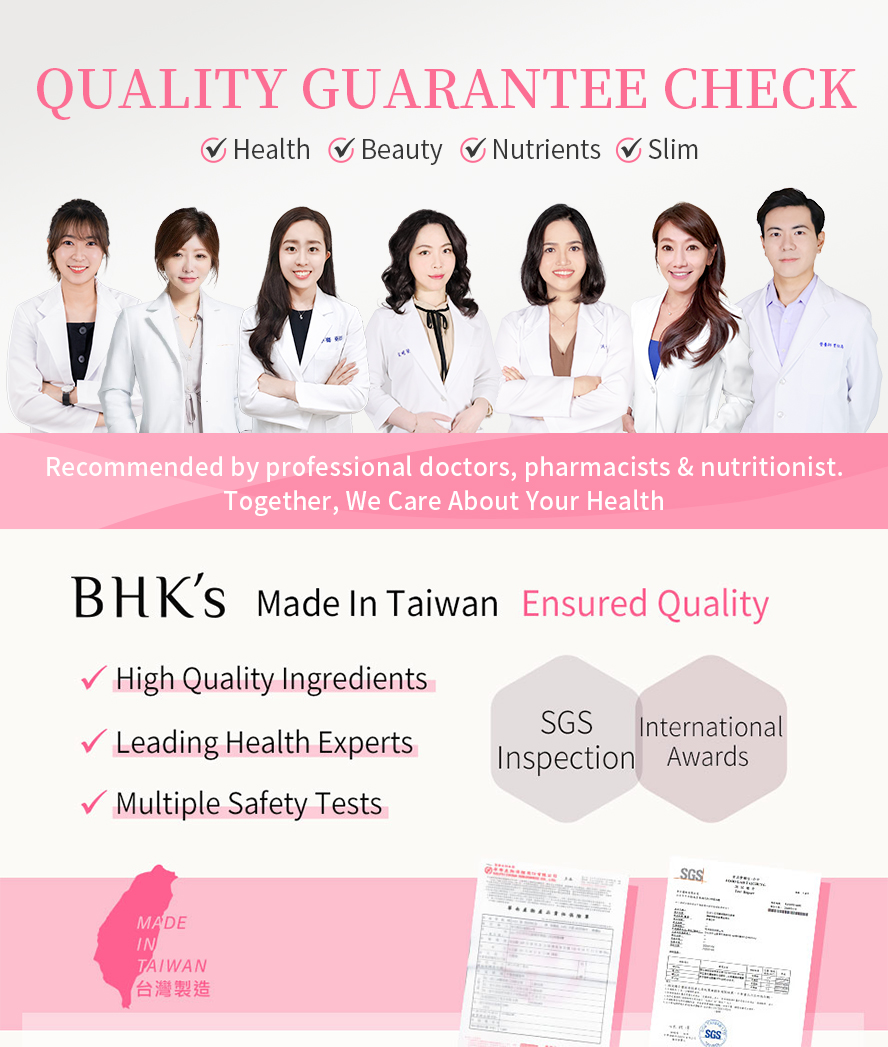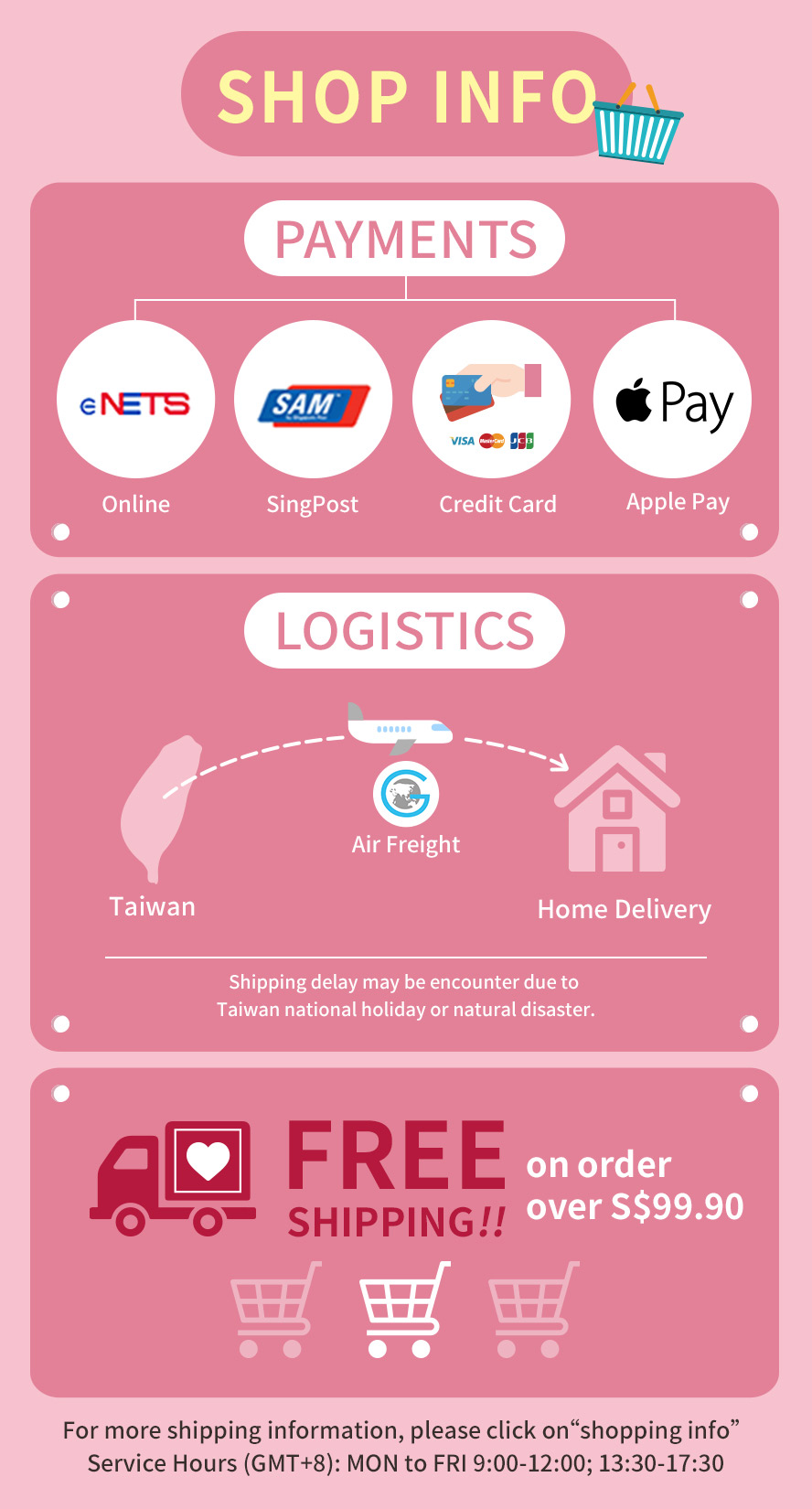 ---
BHK's Pueraria Mirifica Collagen Powder【Big & Firm】
SGD $
61.28 ~ 122.56
SGD $
38.79 ~ 72.53