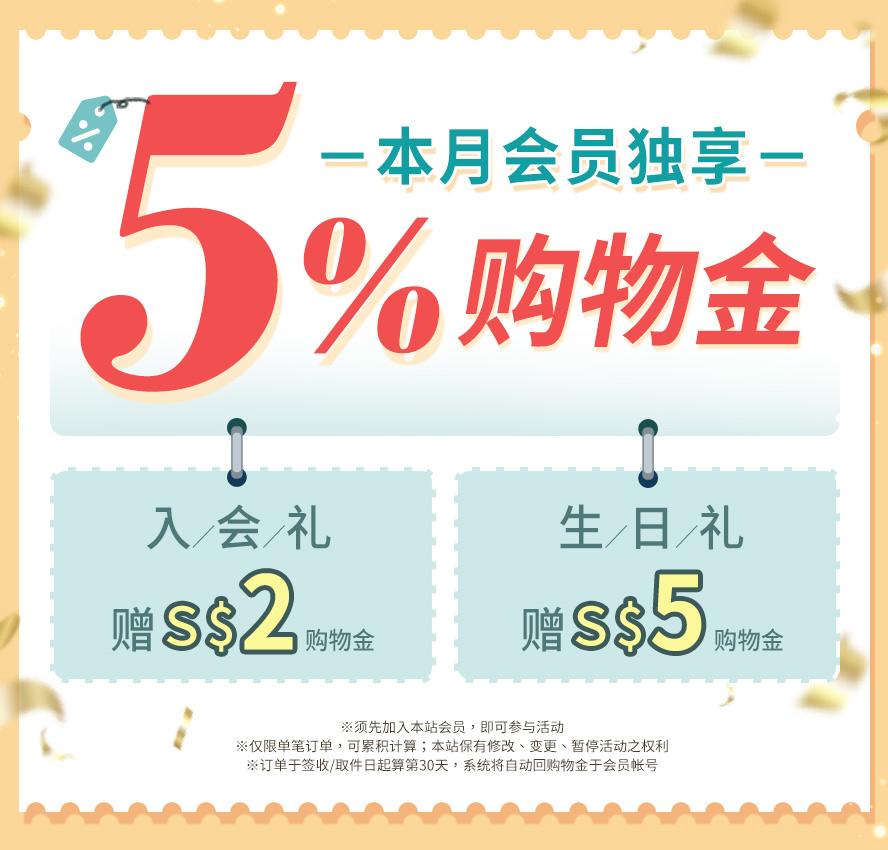 BHK's Pumpkin Seed Extract Veg Capsules 【Healthy Bladder】
Supplementation to support bladder health, prevent overactive bladder, urinary incontinence, and too many nighttime trips to the bathroom.

Description:
1. Patented Pumpkin Seed Extract
20x highly concentrated active essence, efficacy backed by German Pharmacopoeia Concentrated
2. Patented Cranberry
100% North American cranberry, 50x highly concentrated, rich in Type-A Proanthocyanidins
3. European Soy Germ Extract
Non-GMO soybean germs, 10x higher in isoflavones than natural soybean
4. γ-Oryzanol x Calcium
Enhance muscle, heart, and nervous system health.

Main Ingredients (Per serving):
Pumpkin Seed Powder Extract 500mg
Cranberry Extract 200mg
Soy Germ Extract (40% Isoflavones) 60mg
γ-Oryzanol 30mg

Directions:
Take 2 capsules daily after meal. For better result, take 3 capsules at once daily in the first 2 weeks. Do NOT take more than 3 capsules per day.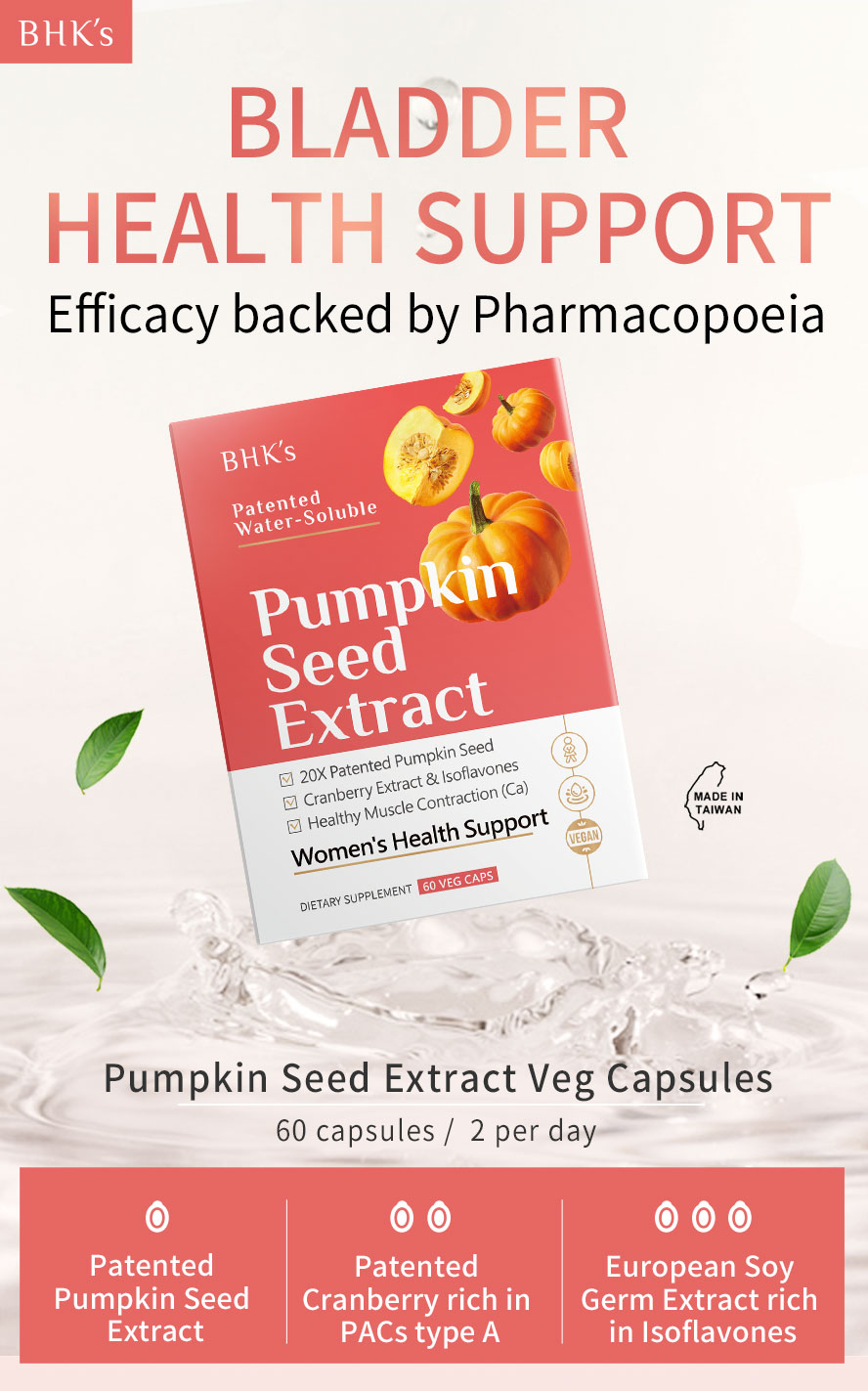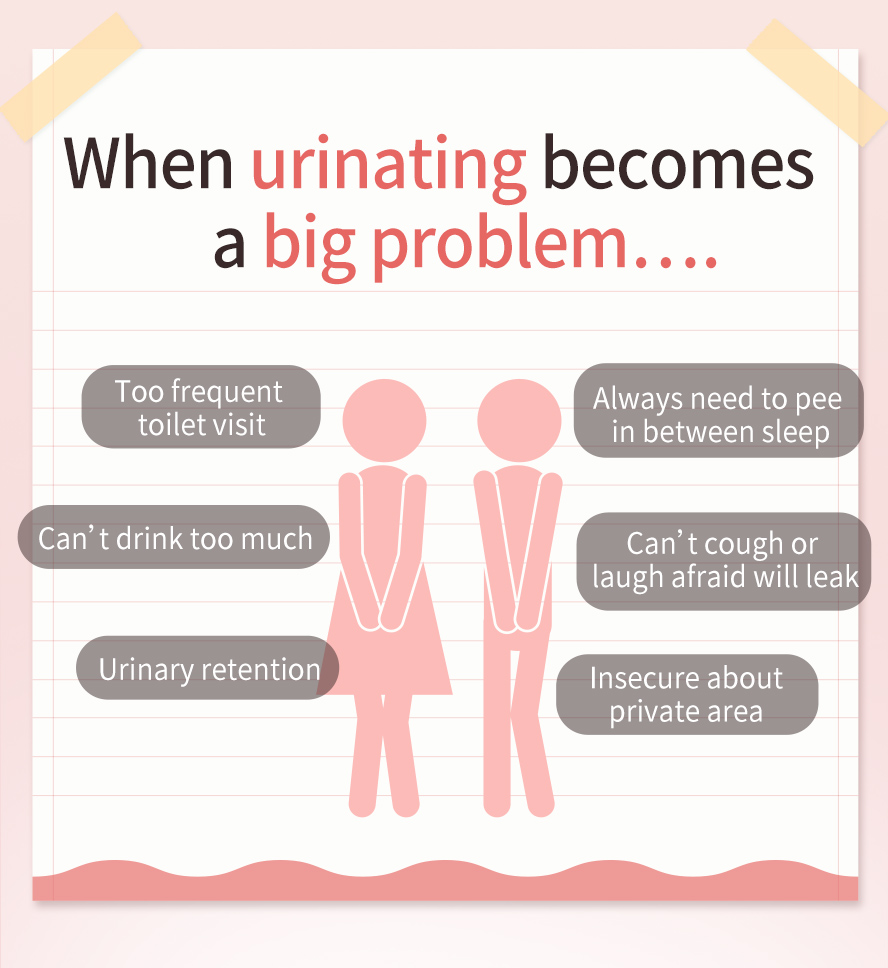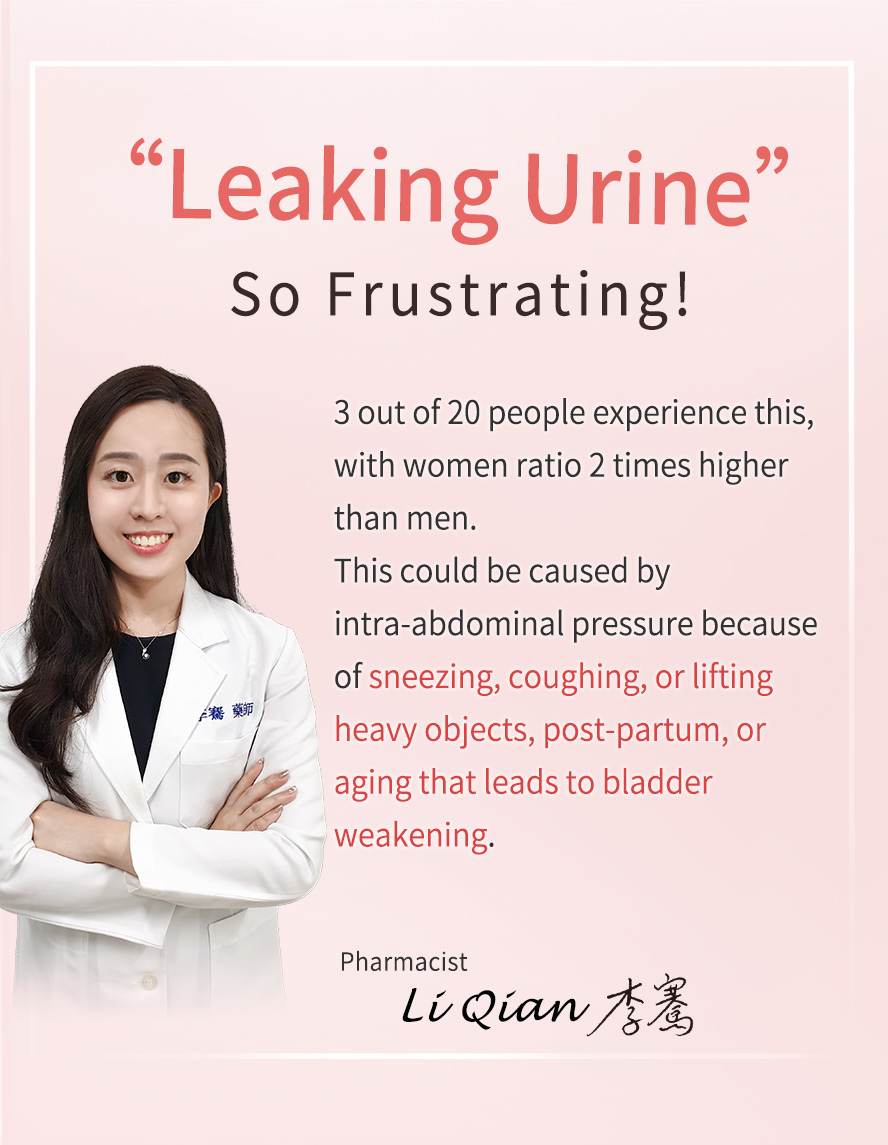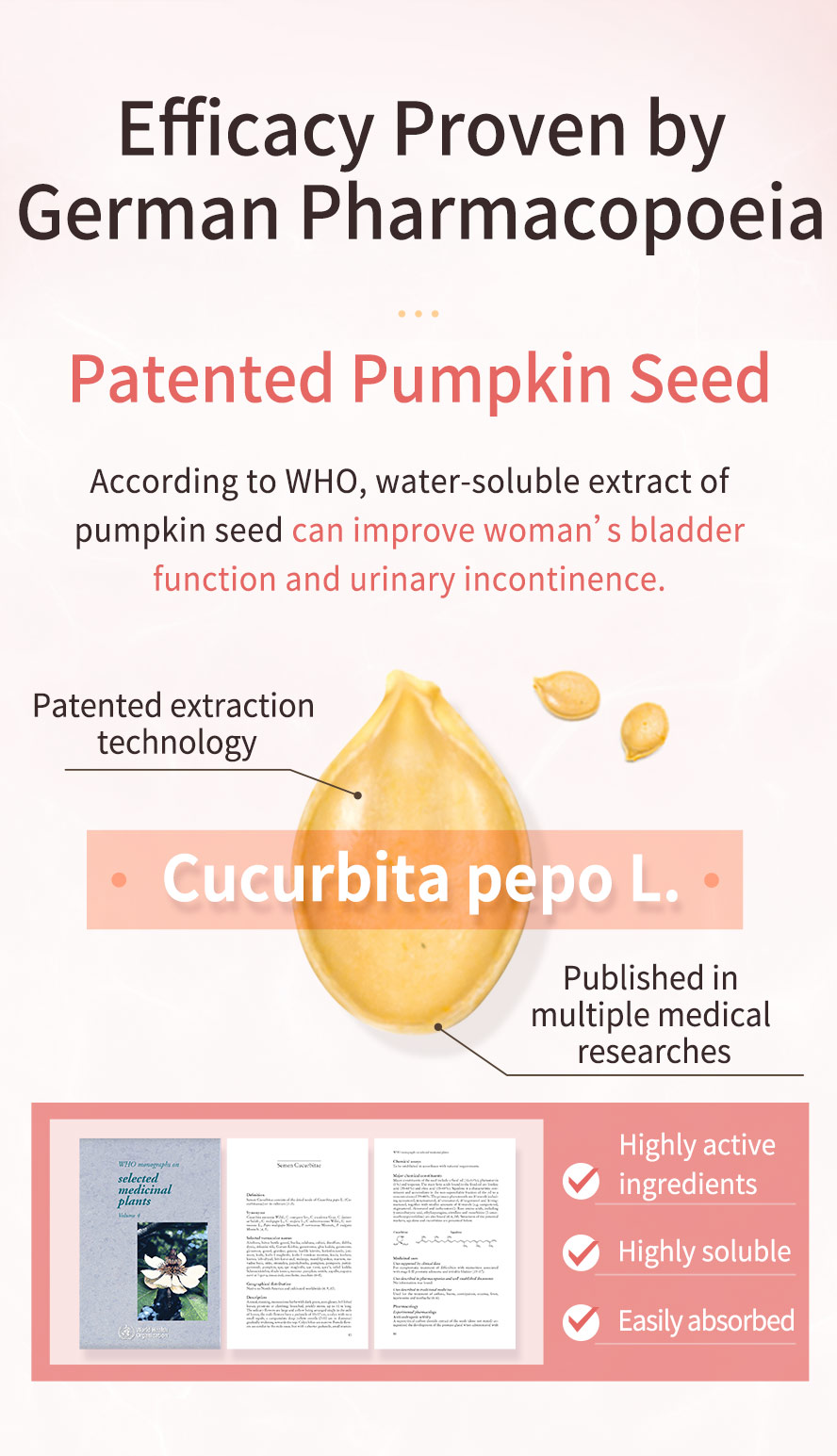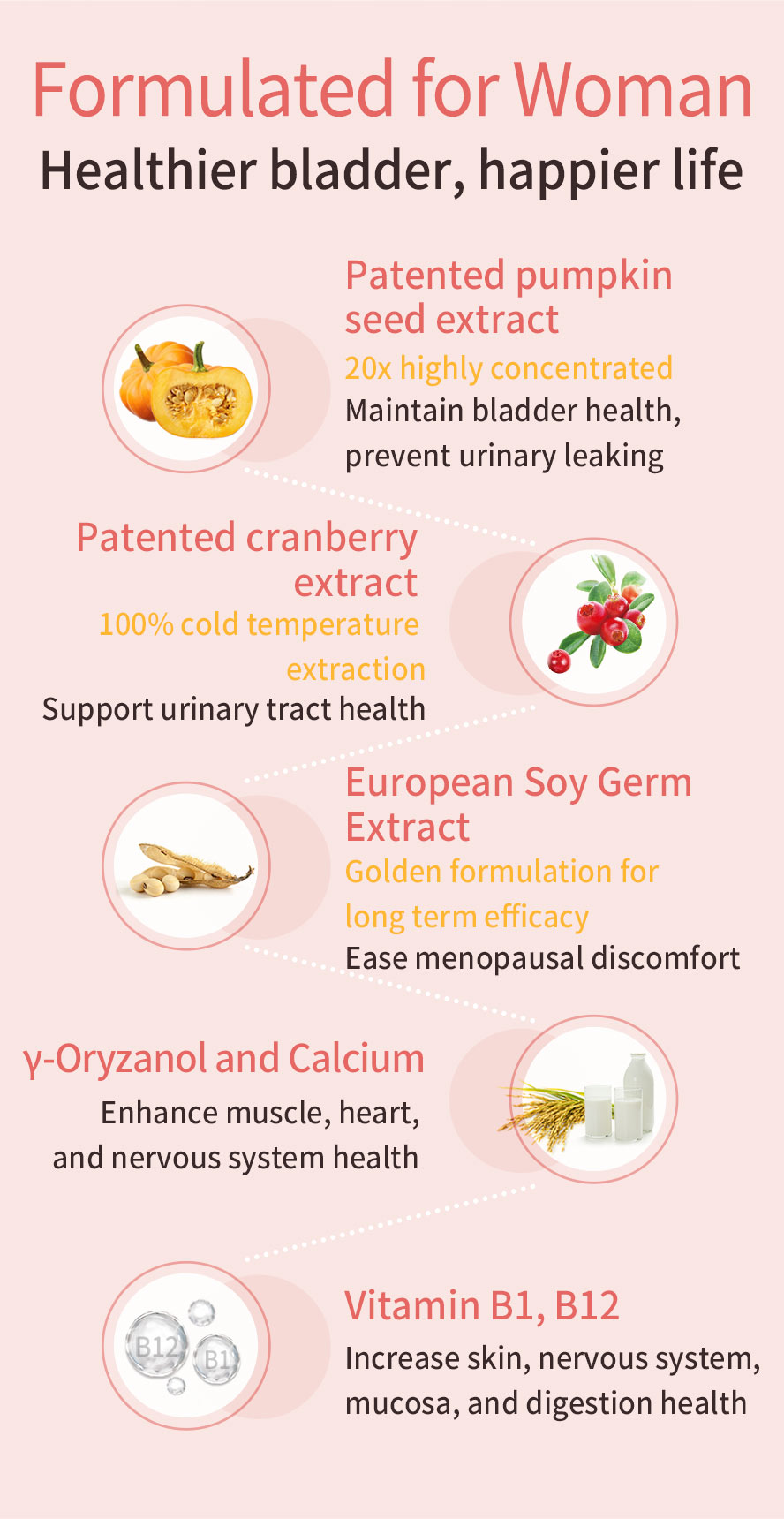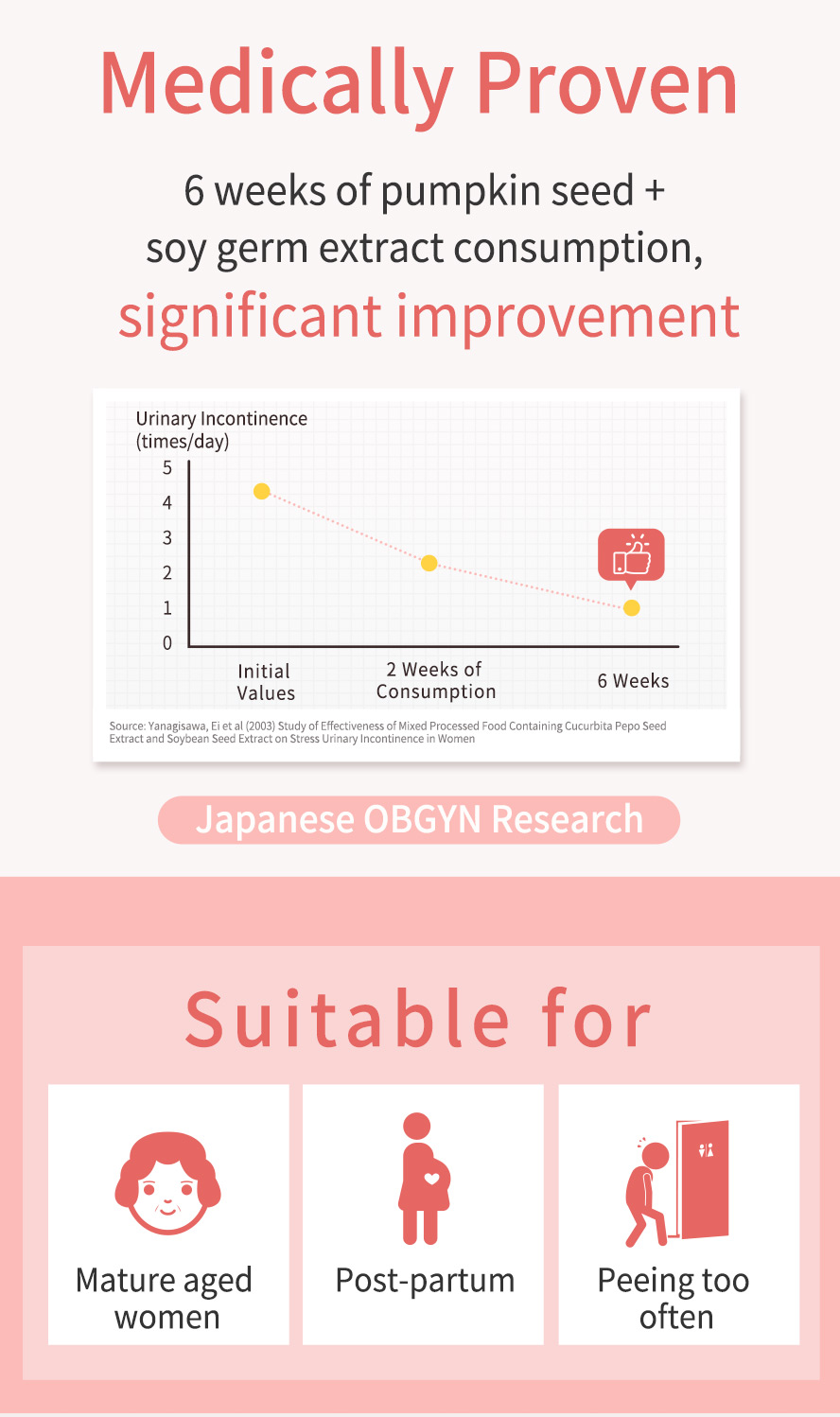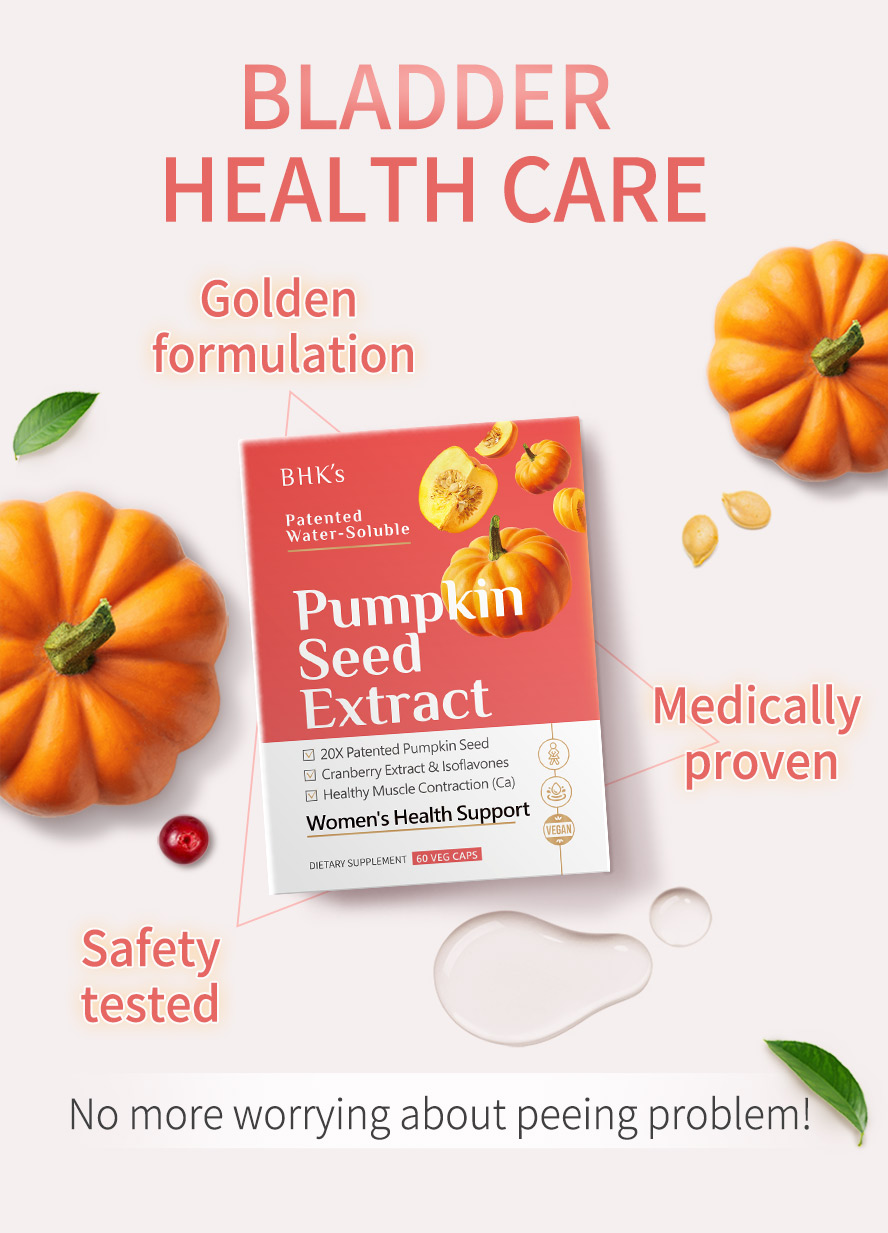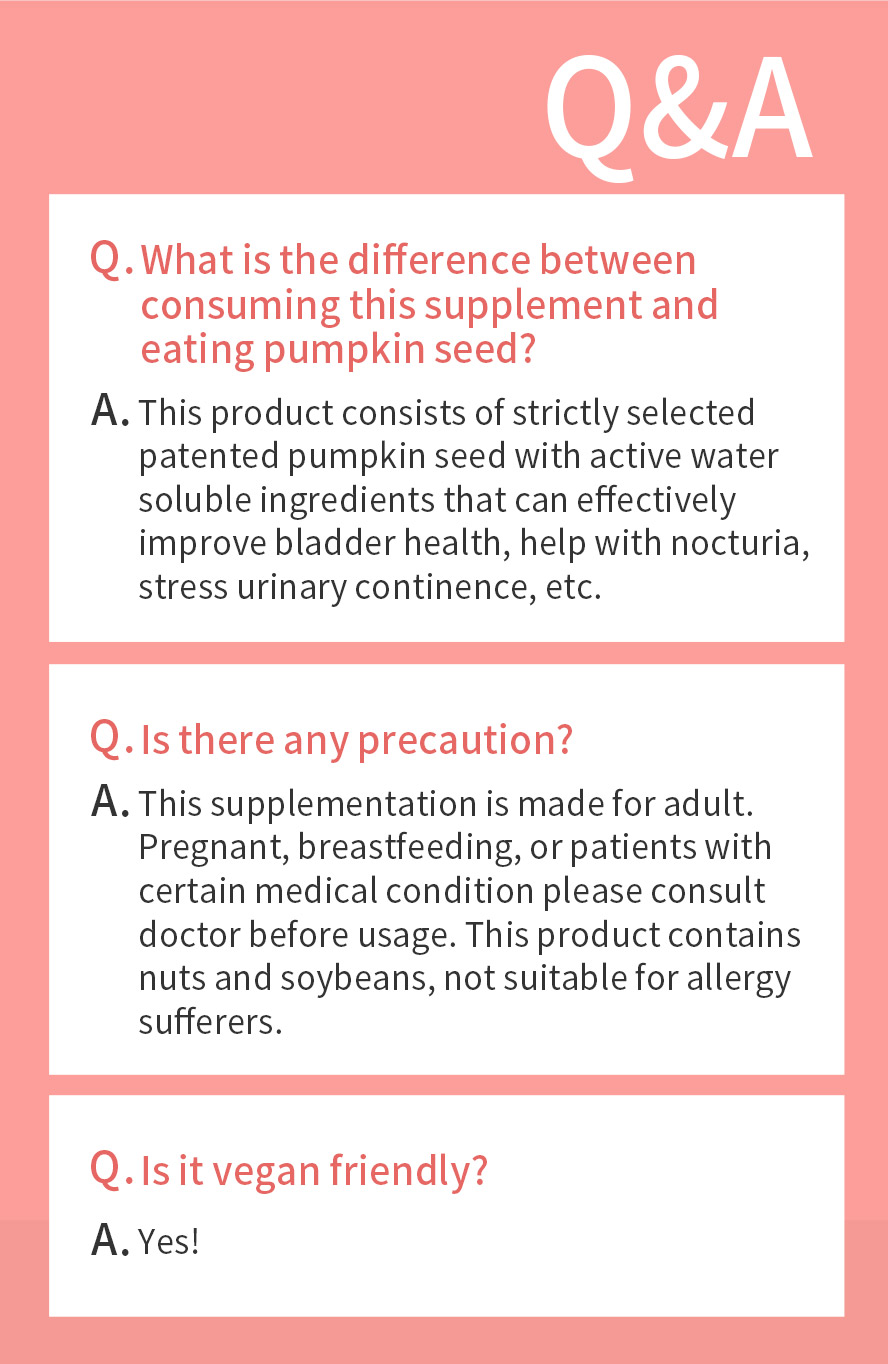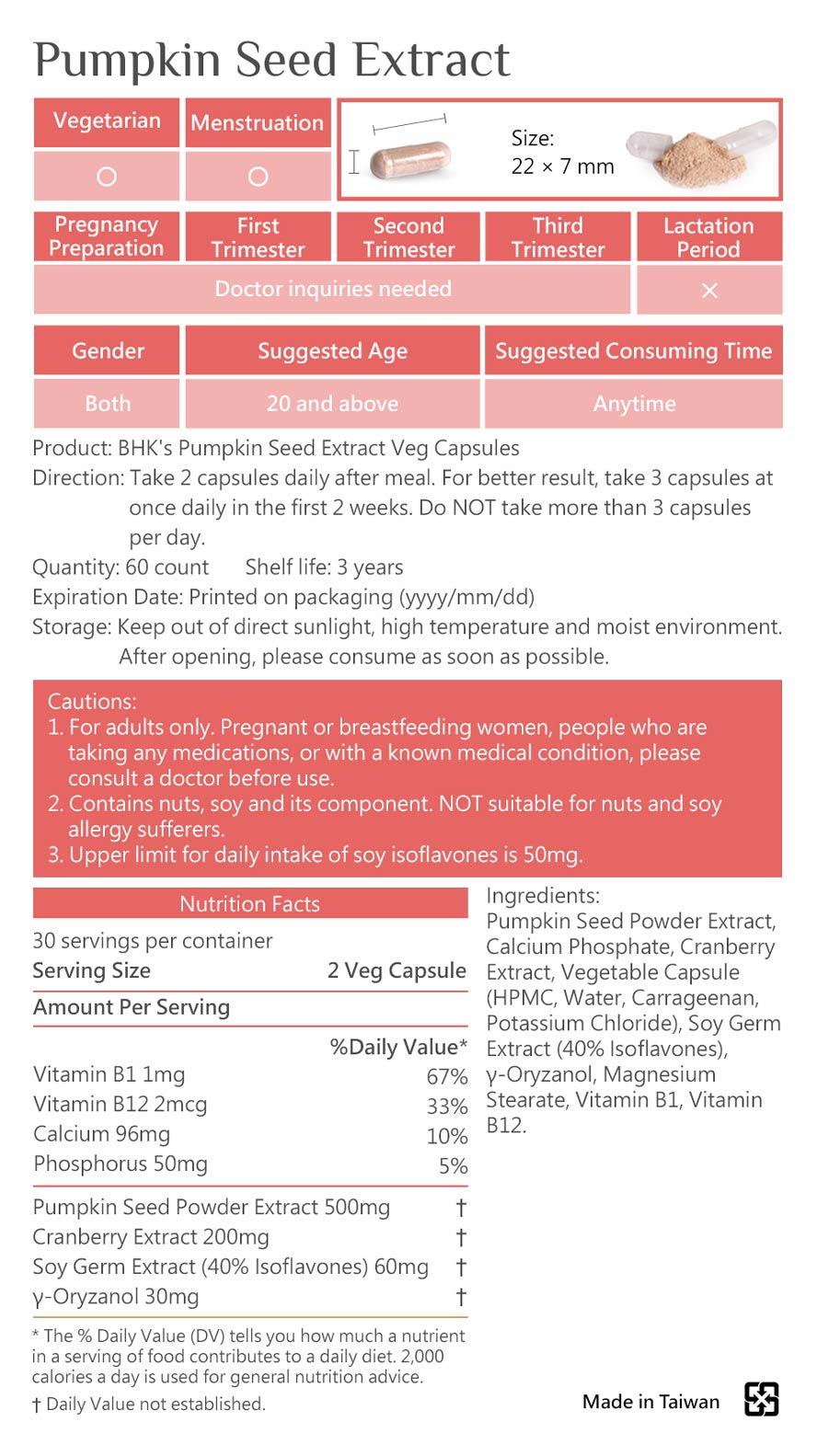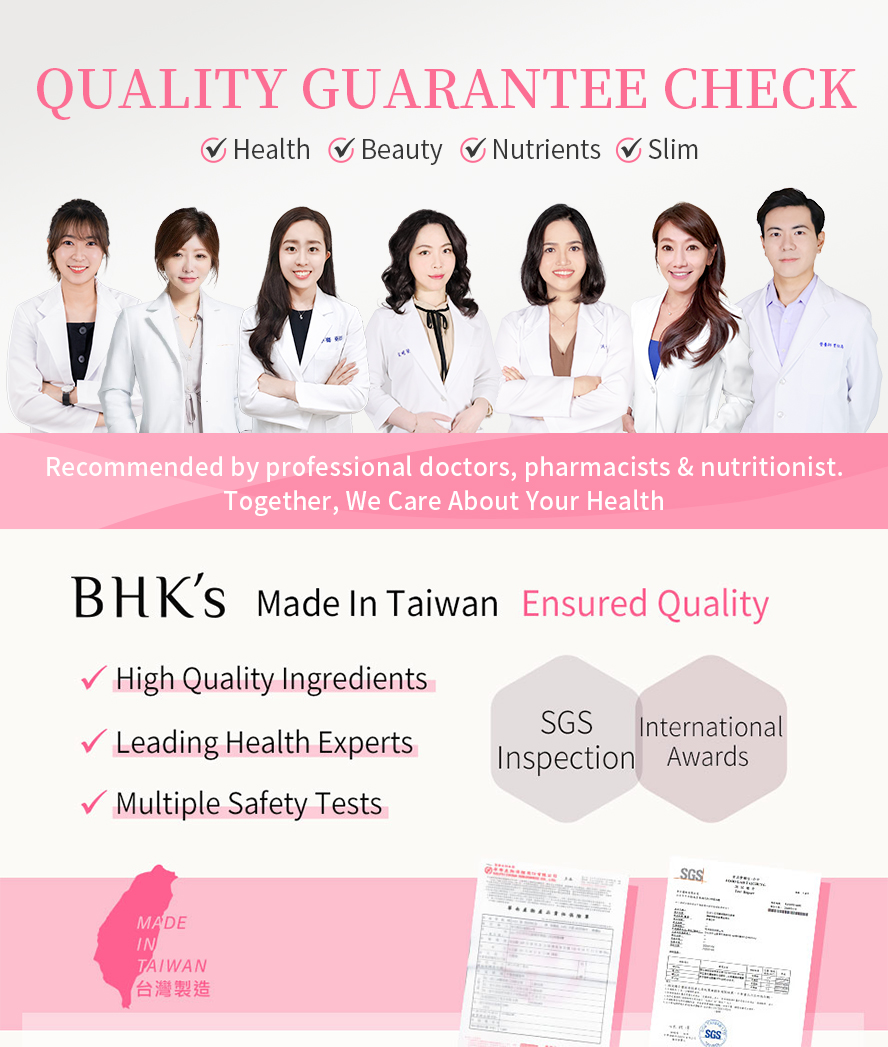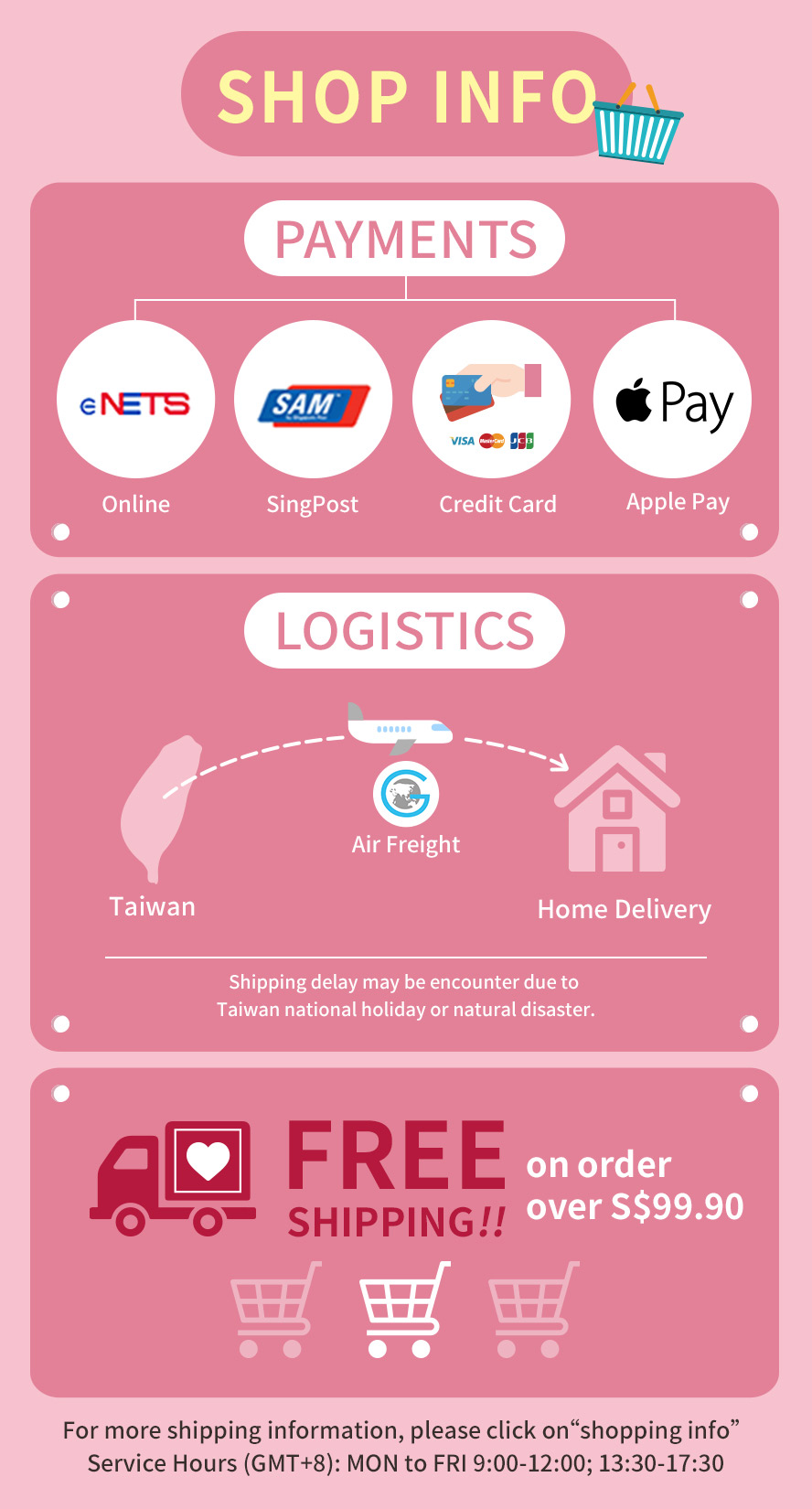 ---
BHK's Pumpkin Seed Extract Veg Capsules (60 capsules/packet) 【Healthy Bladder】
SGD $
78.15 ~ 156.30
SGD $
50.04 ~ 95.02