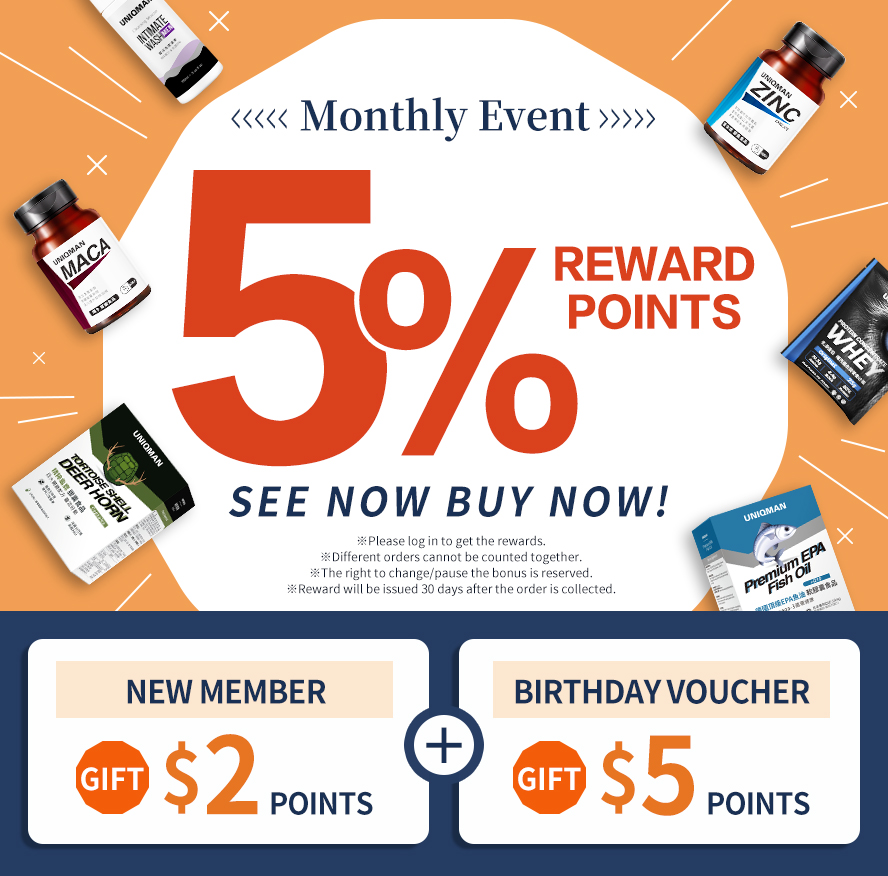 UNIQMAN Terrapin Extract Capsules【Male Endurance】
Top-quality health supplementation ingredients since ancient times, it is rich in minerals, vitamins, and amino acids. Highly nutritious for men.

Description:
Three golden formulations for maximum men vitality:
1. 100% whole turtle essence
Strictly selected healthy turtles native to Taiwan, 6:1 concentrated essence, whole-body nourishment, and strengthening.
2. Patented Cordyceps
Contains precious cordyceps, promotes metabolism, and nourishes kidney
3. U.S. compound plant extracts
Stimulates its own synthesis of nitric oxide to help improve endurance and hardness.
A healthier body, better performance man formulation.
Main Ingredients(Per serving):
Cordyceps Militaris Mycelia 300mg
Terrapin Extract Powder 100mg
Ginseng Radix Extract 100mg
Directions:
Take 1 capsule daily after meal. For better results, take 2 capsules per day. Do NOT take more than 2 capsules per day.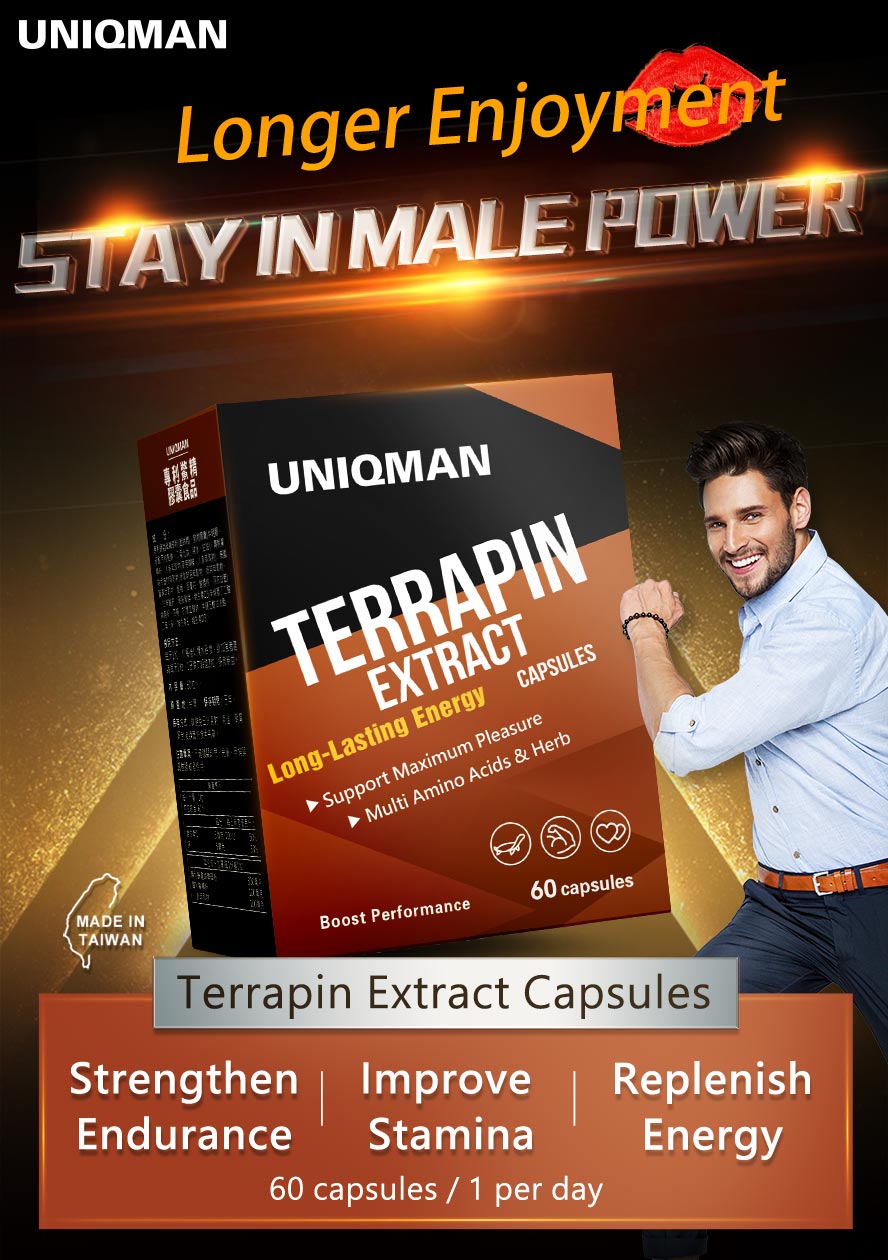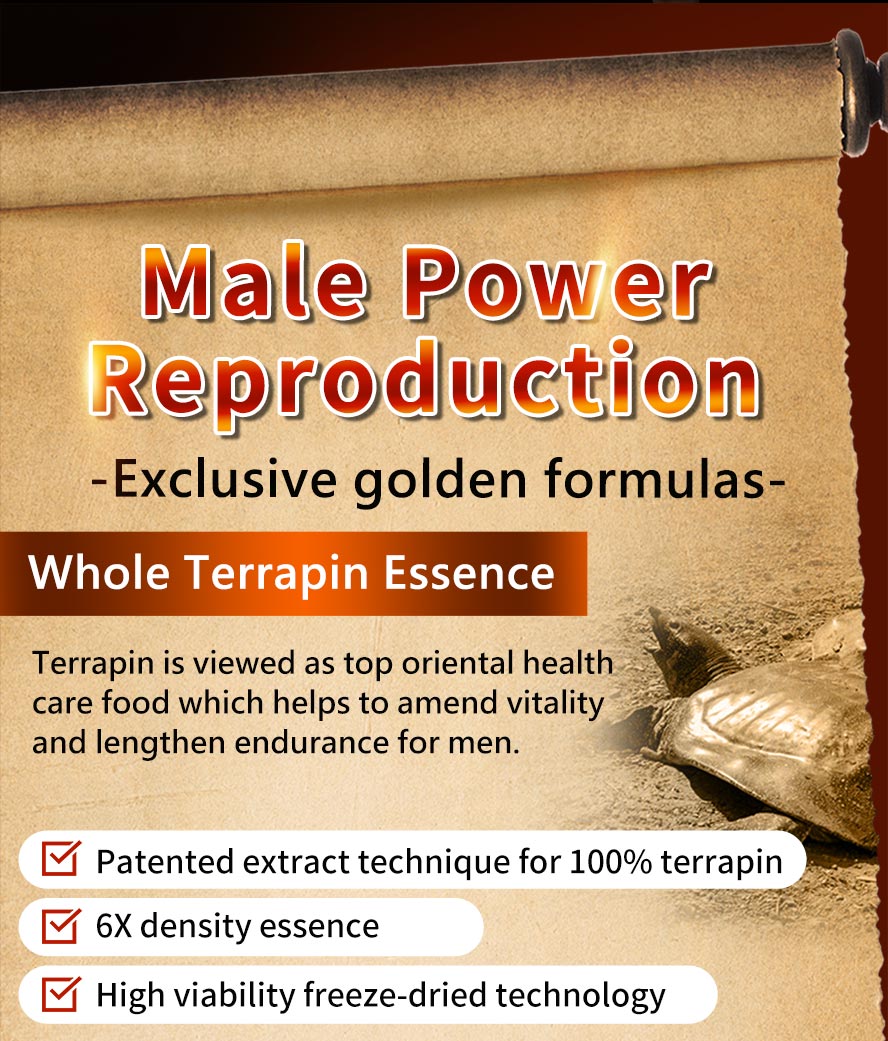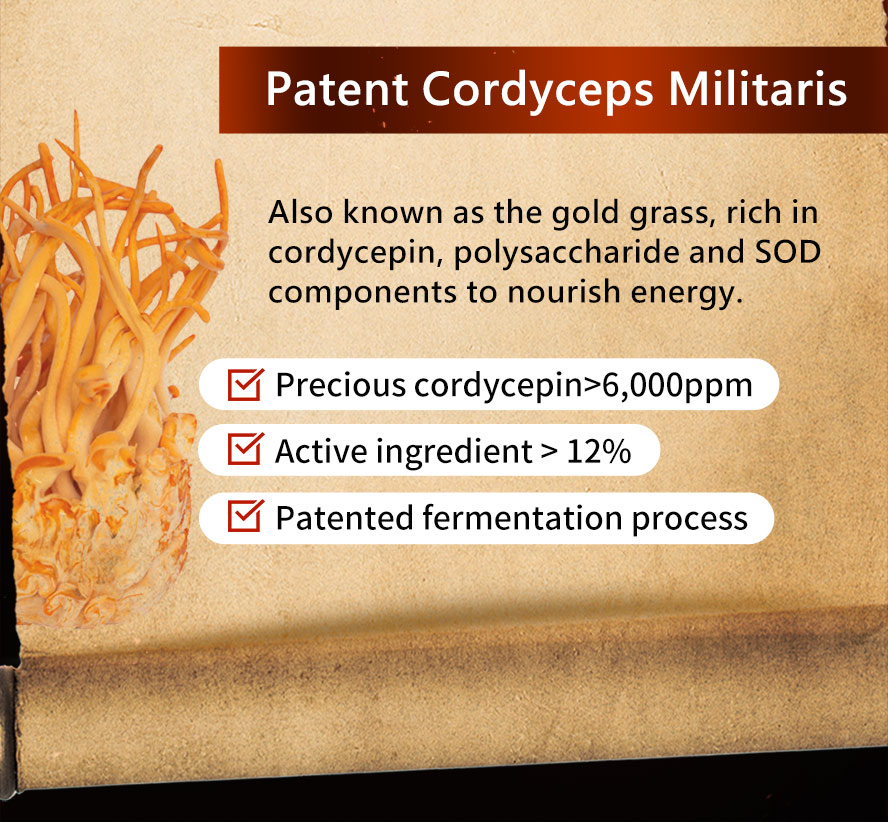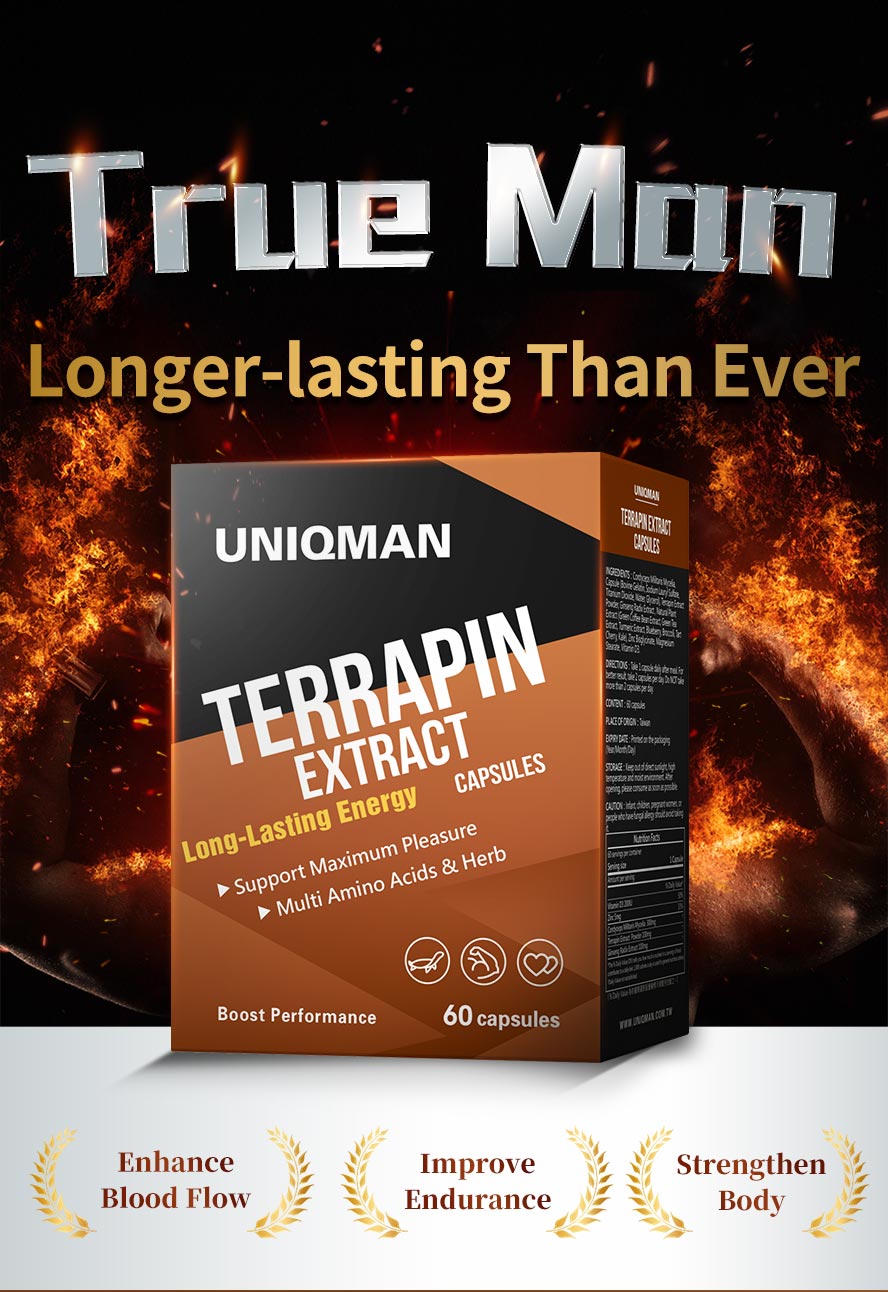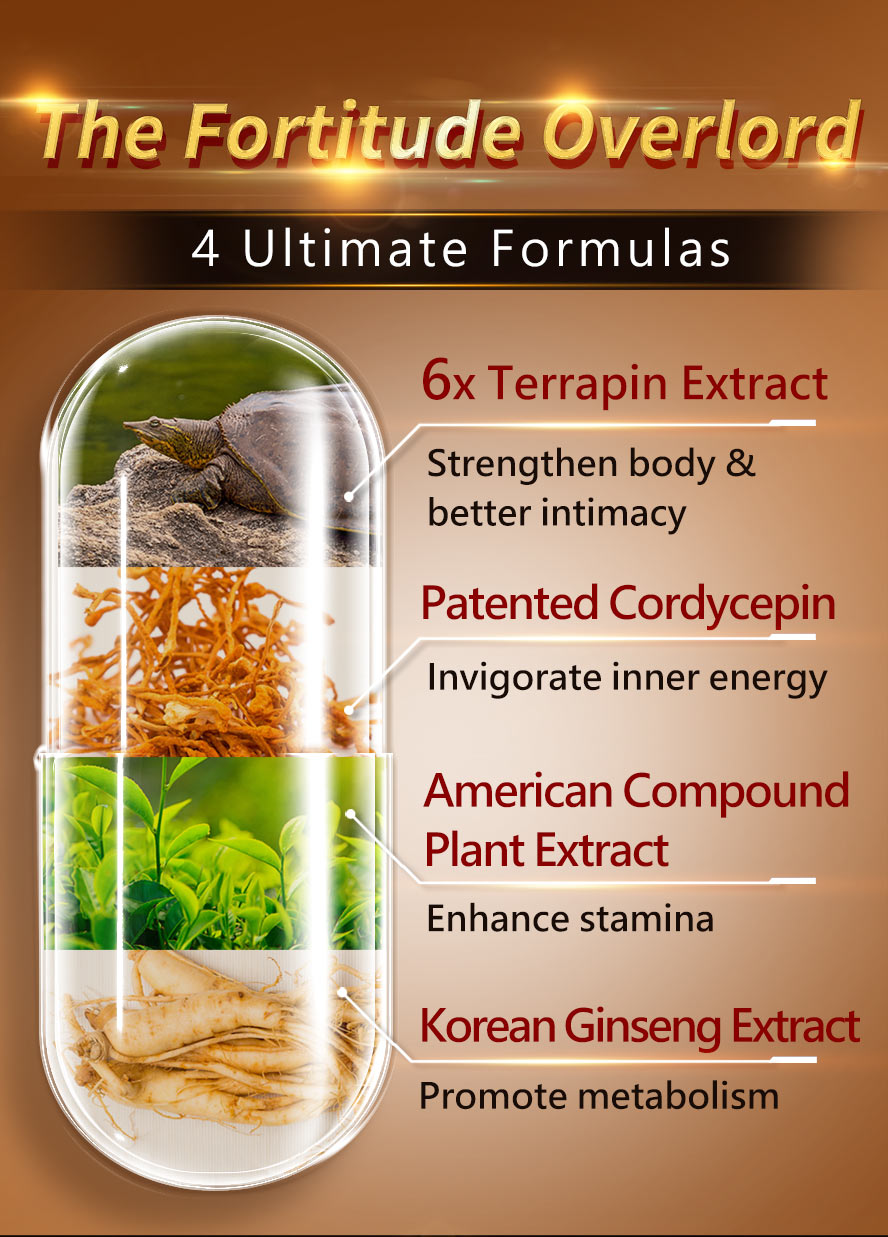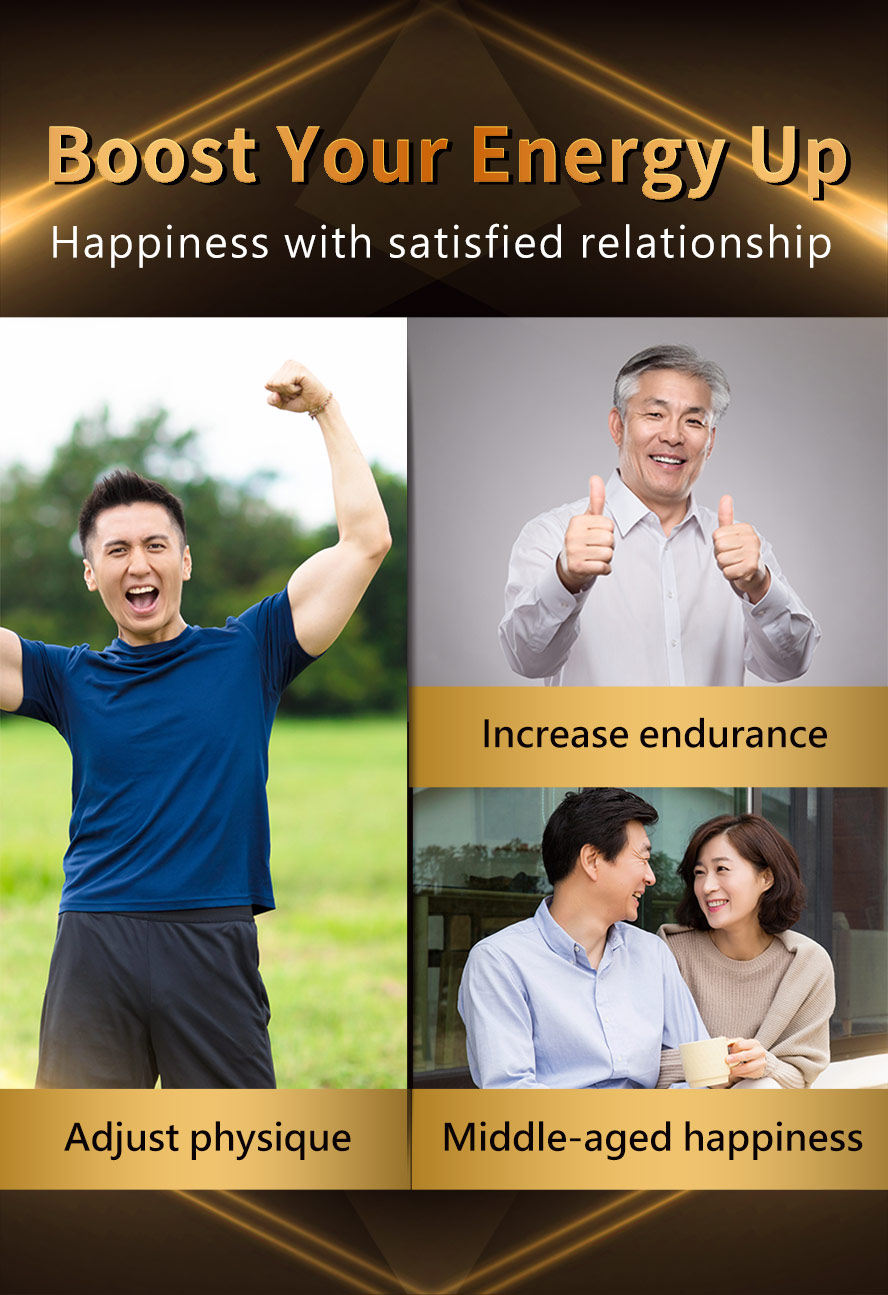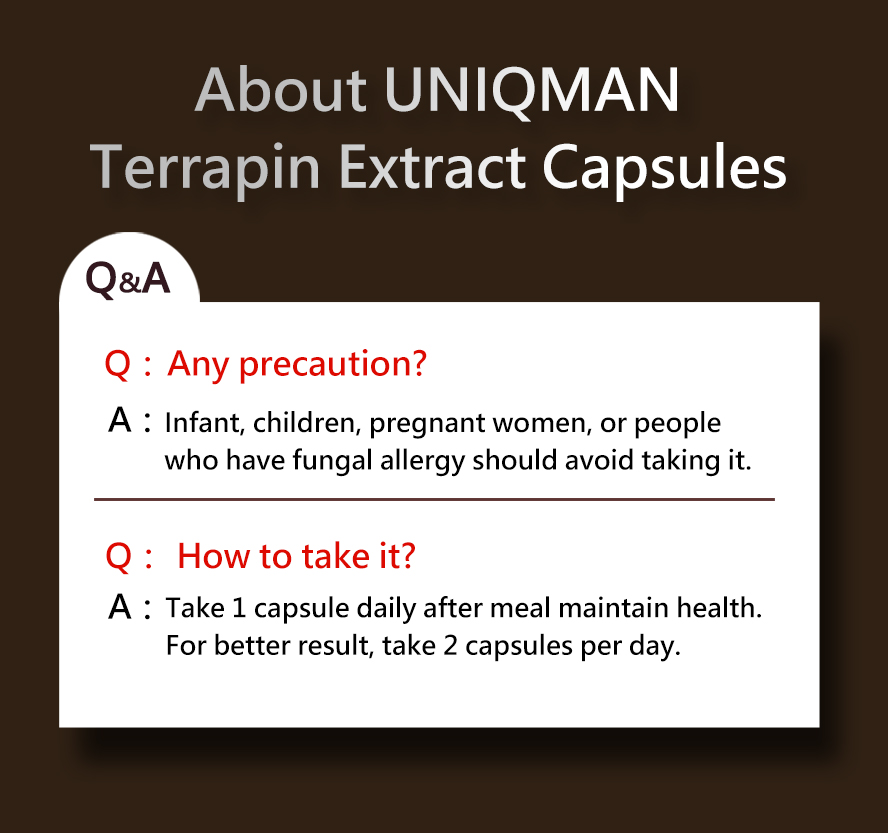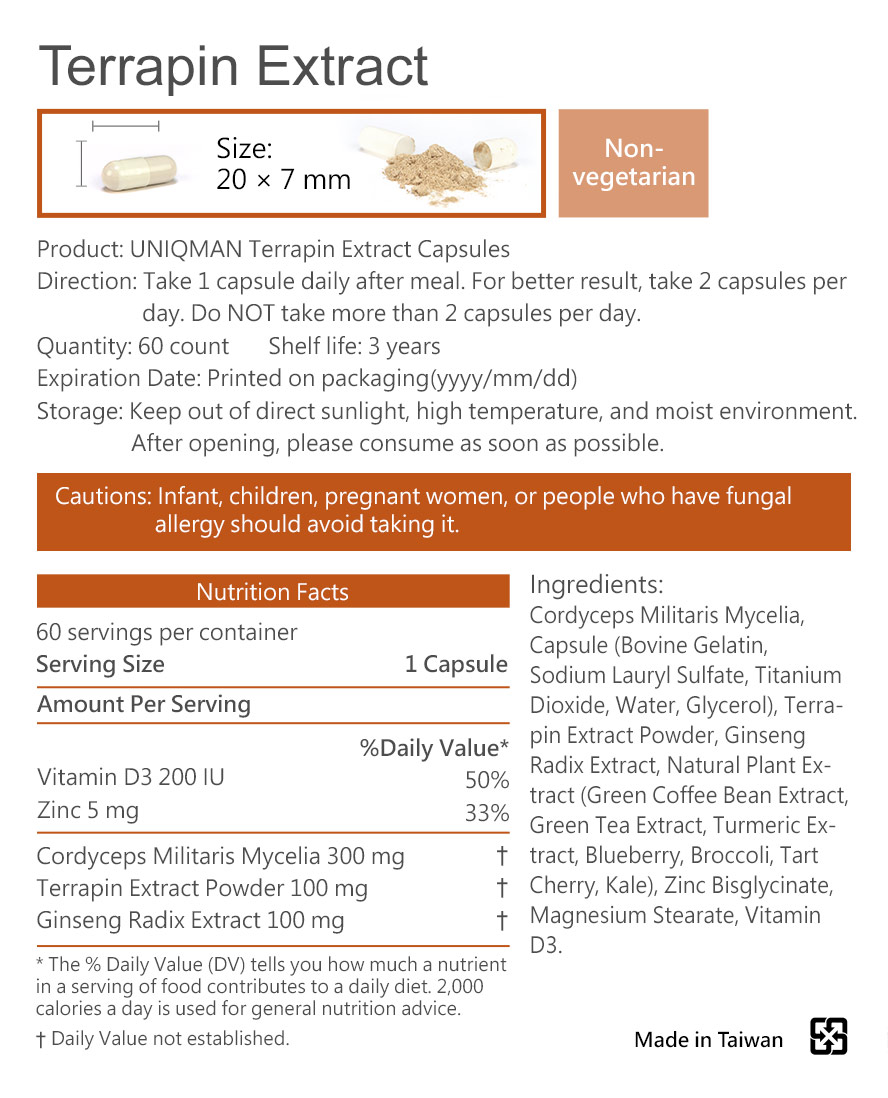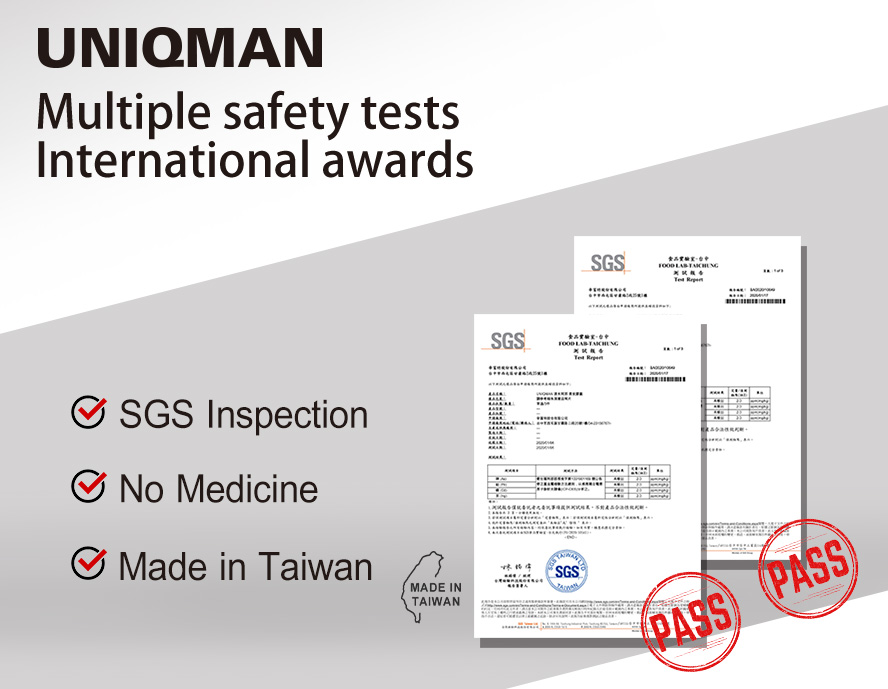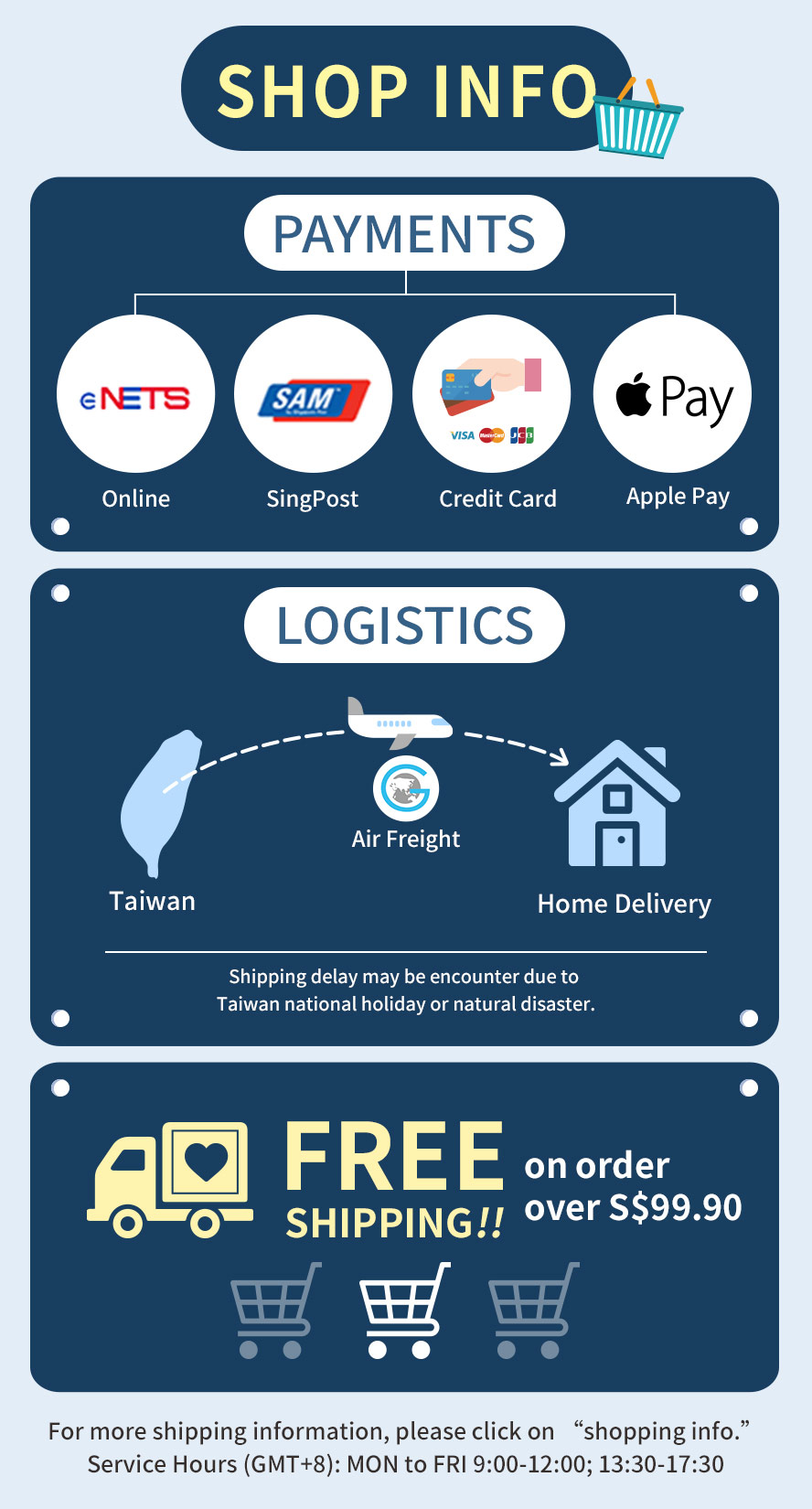 ---
UNIQMAN Terrapin Extract Capsules【Male Endurance】
SGD $
72.53 ~ 145.05
SGD $
44.42 ~ 83.77