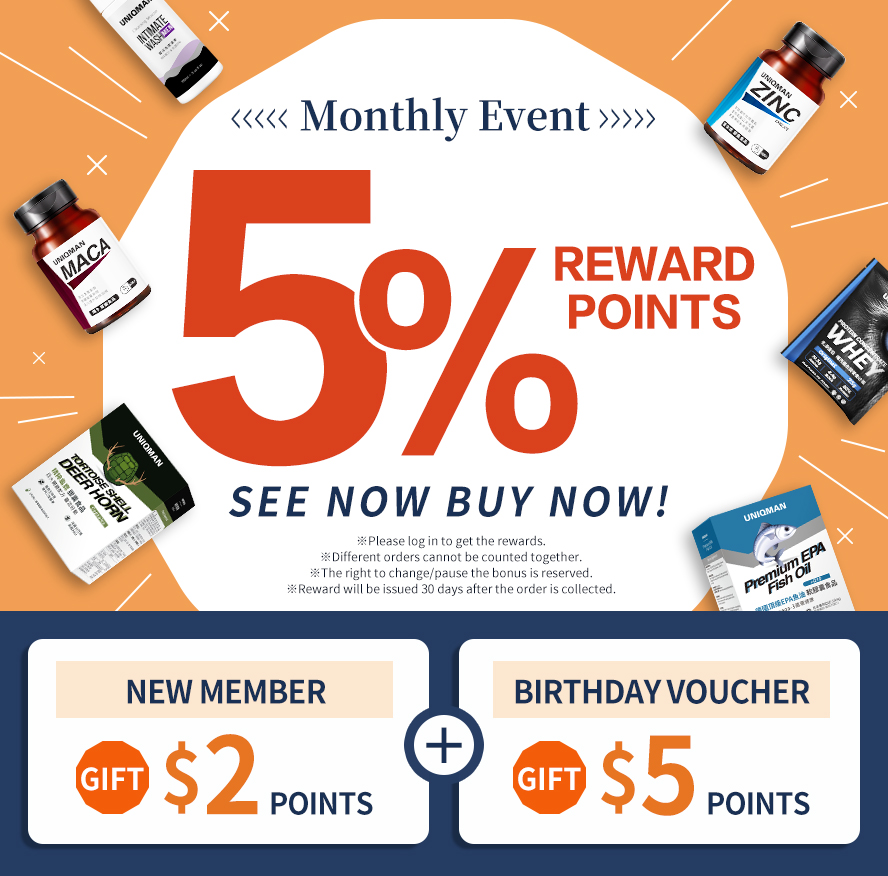 About UNIQMAN Hydrolyzed Collagen + Lemon Verbena EX
With those complicated skin care steps & bottles that they couldn't name it, men commonly do not like to have skin care. It is not hard at all, EAT your skin care! Effective skin nourishment deep inside! It's all you need for puberty concerns & external skin damage, the most suitable formulated dietary skin care for man!
【UNIQMAN Hydrolyzed Collagen】Collagen Nourishment France Patented Fish Collagen+GPH Tripeptide+95% Hyaluronic Acid+Vitamin C
【UNIQMAN Lemon Verbena EX】Herbal Regulation Patented Lemon Verbena+Bioflavoids(Contains Hesperidin)+Vitamin A Recommend to people who has skin problems & looking for the easiest way to solve it!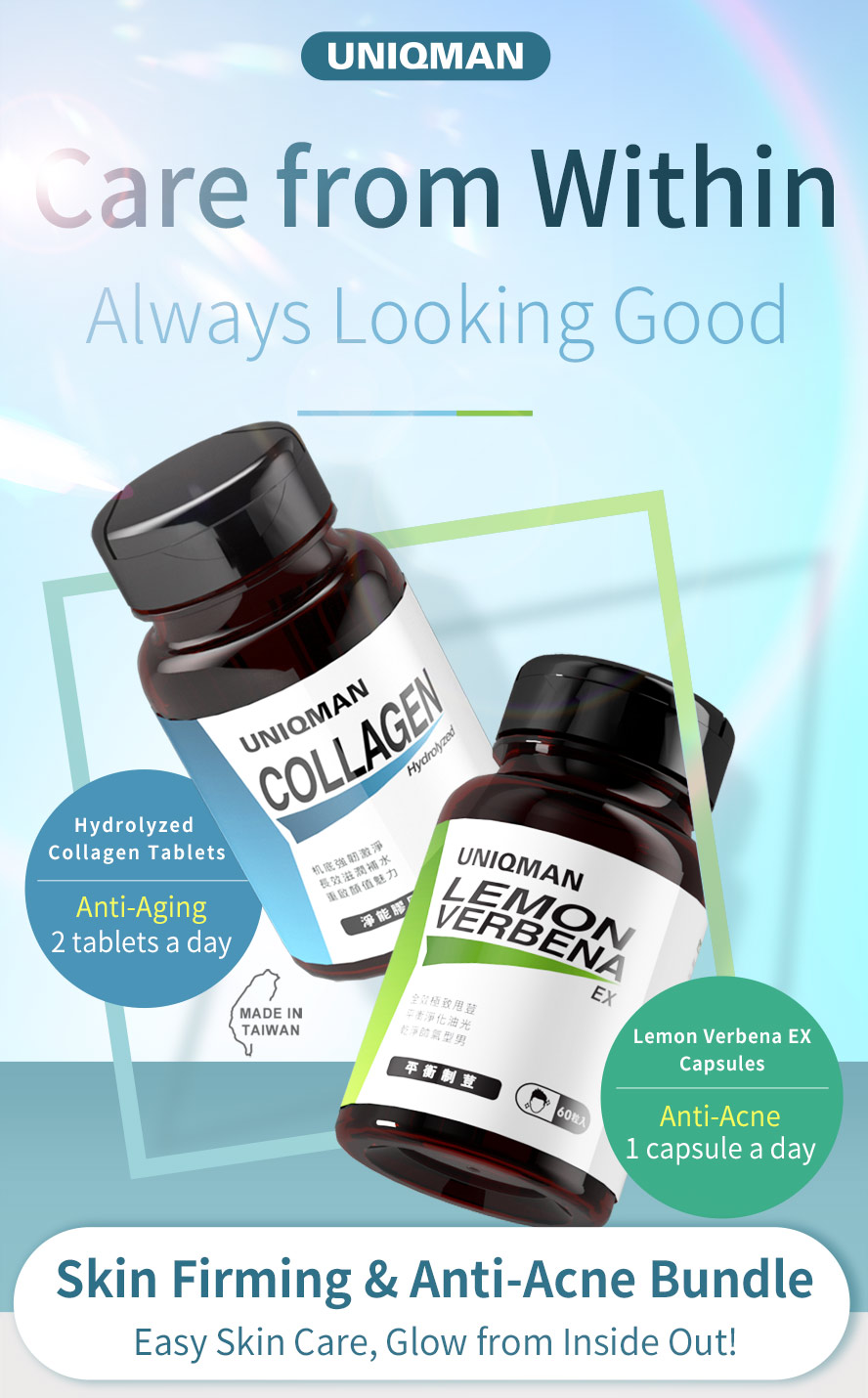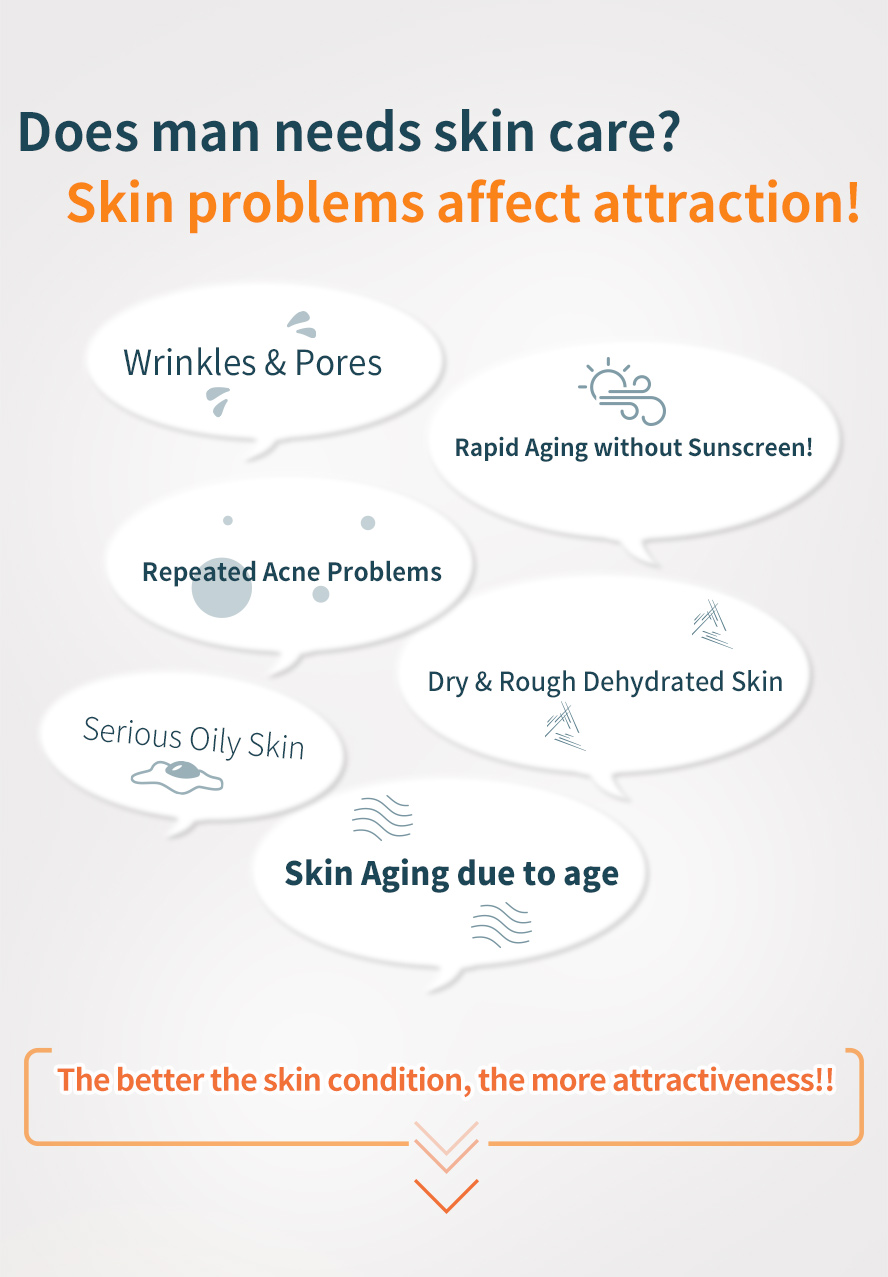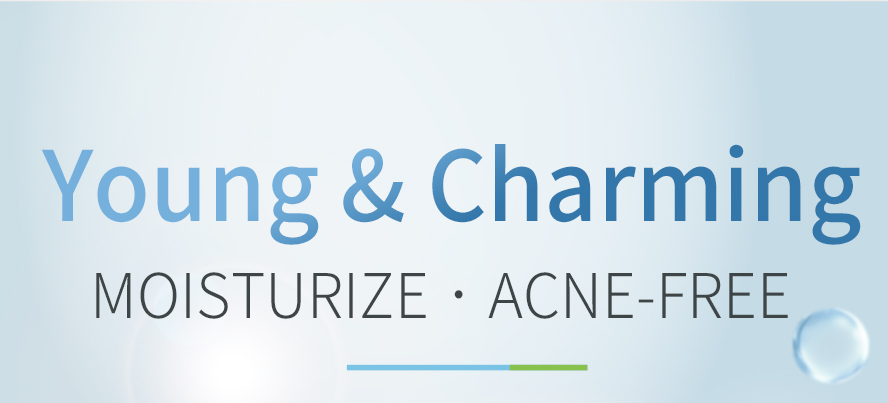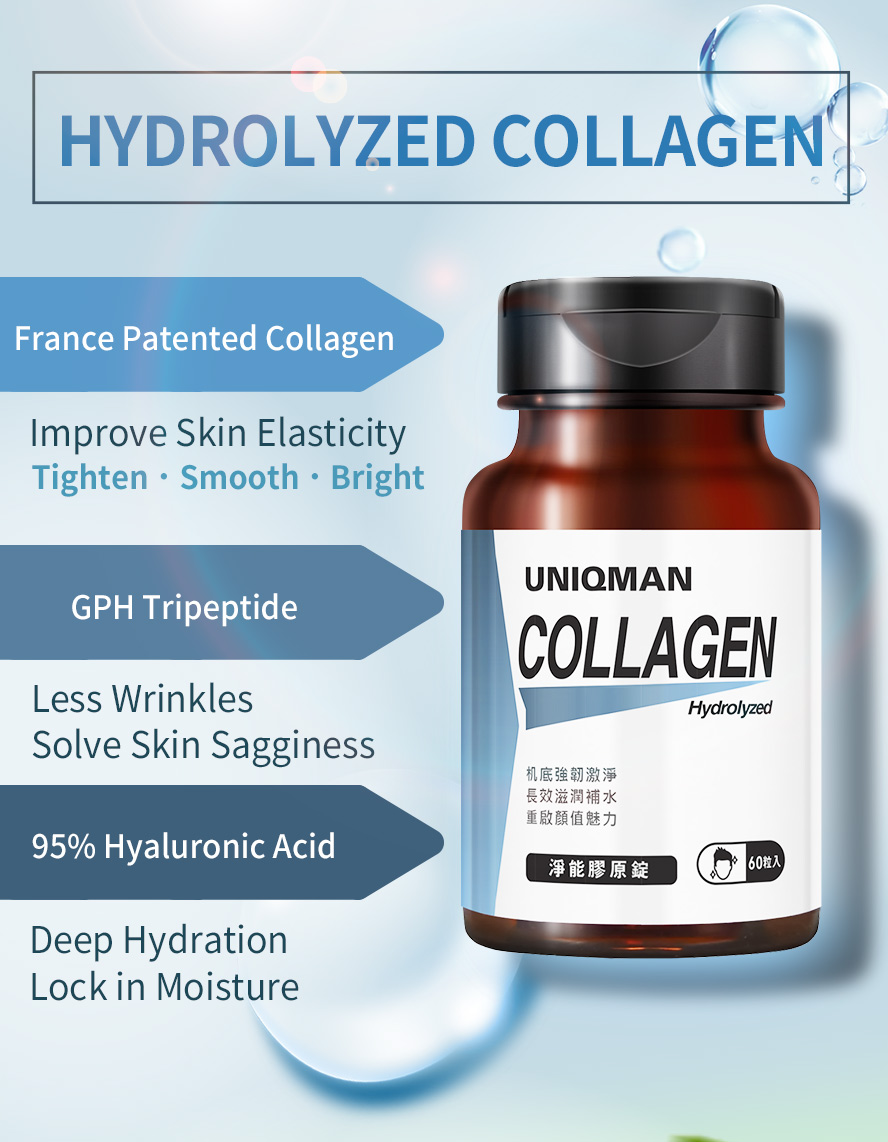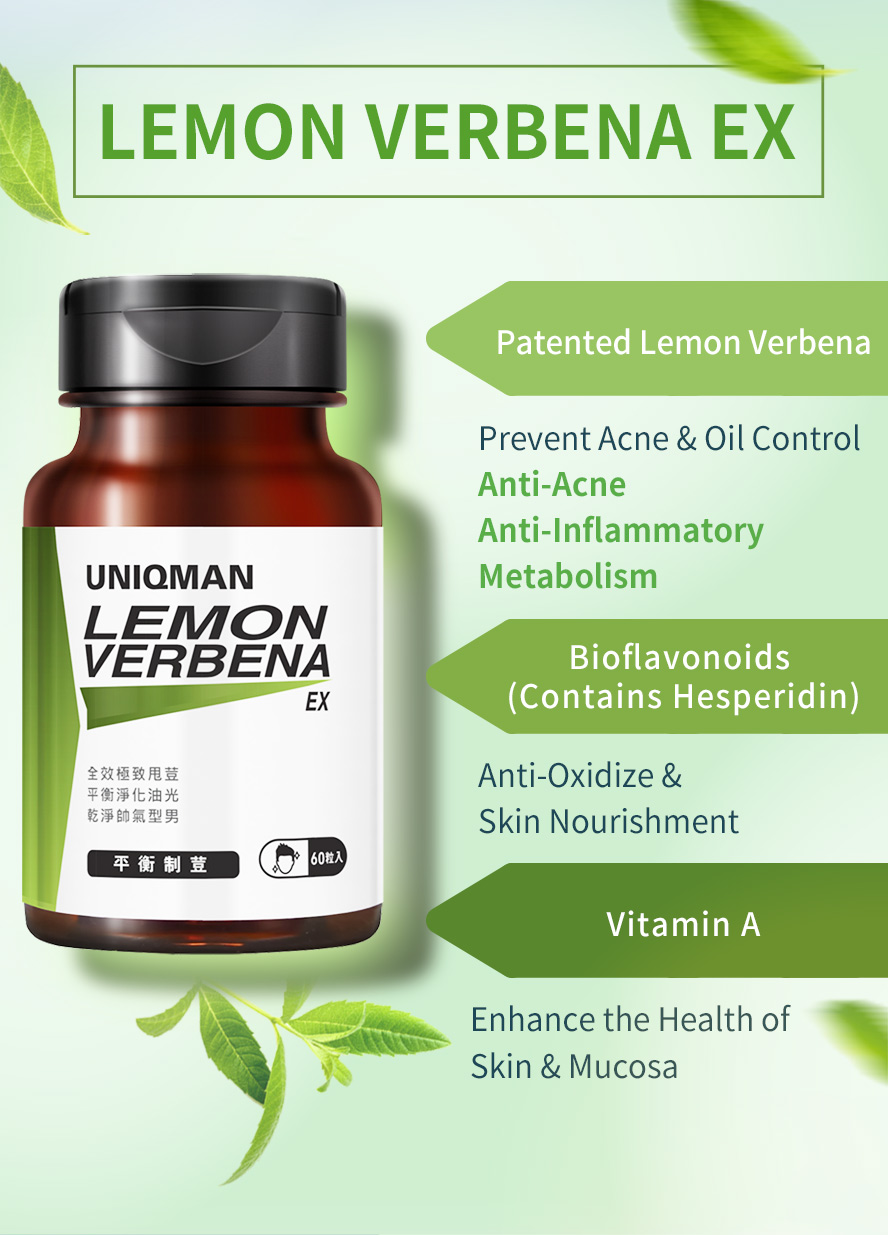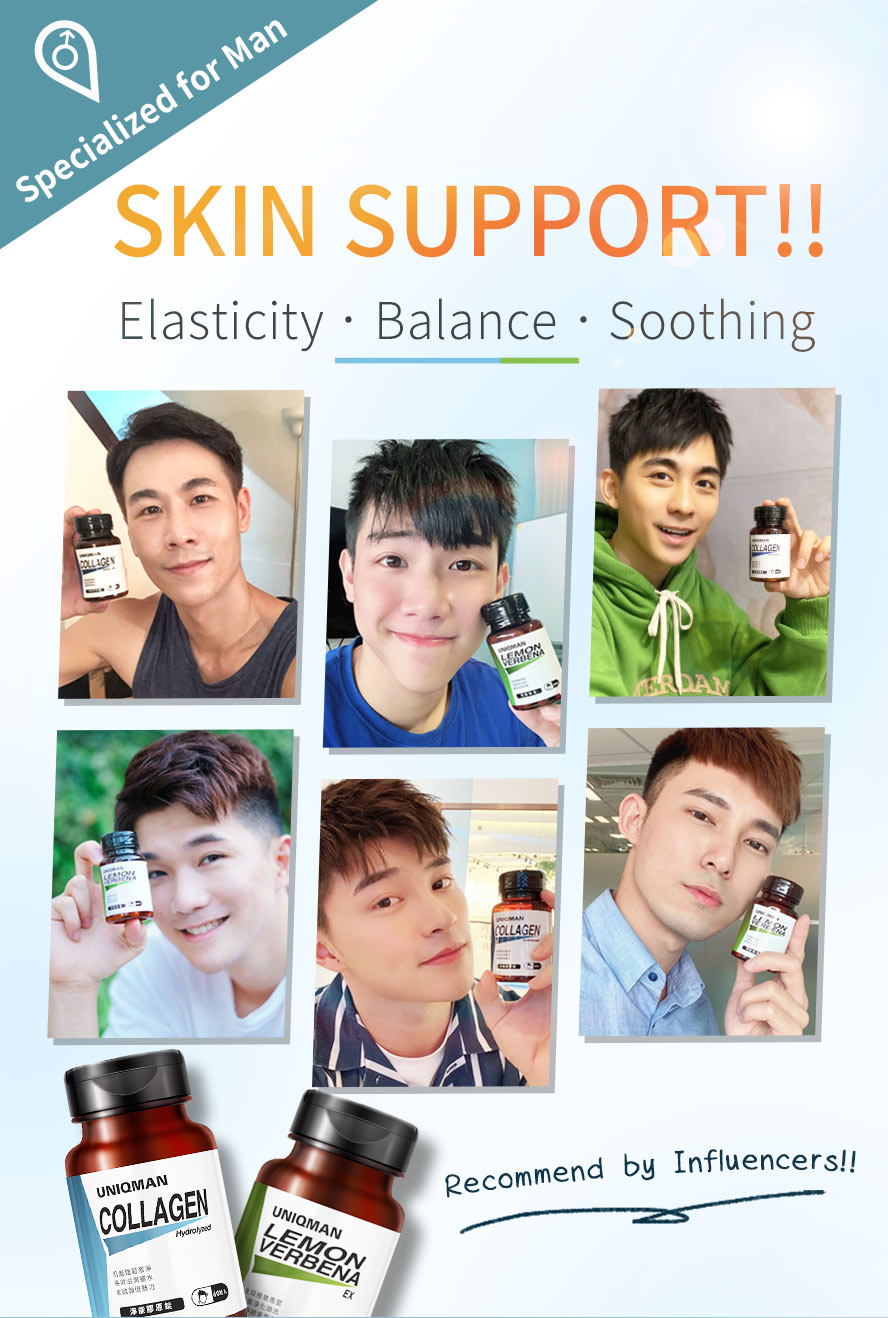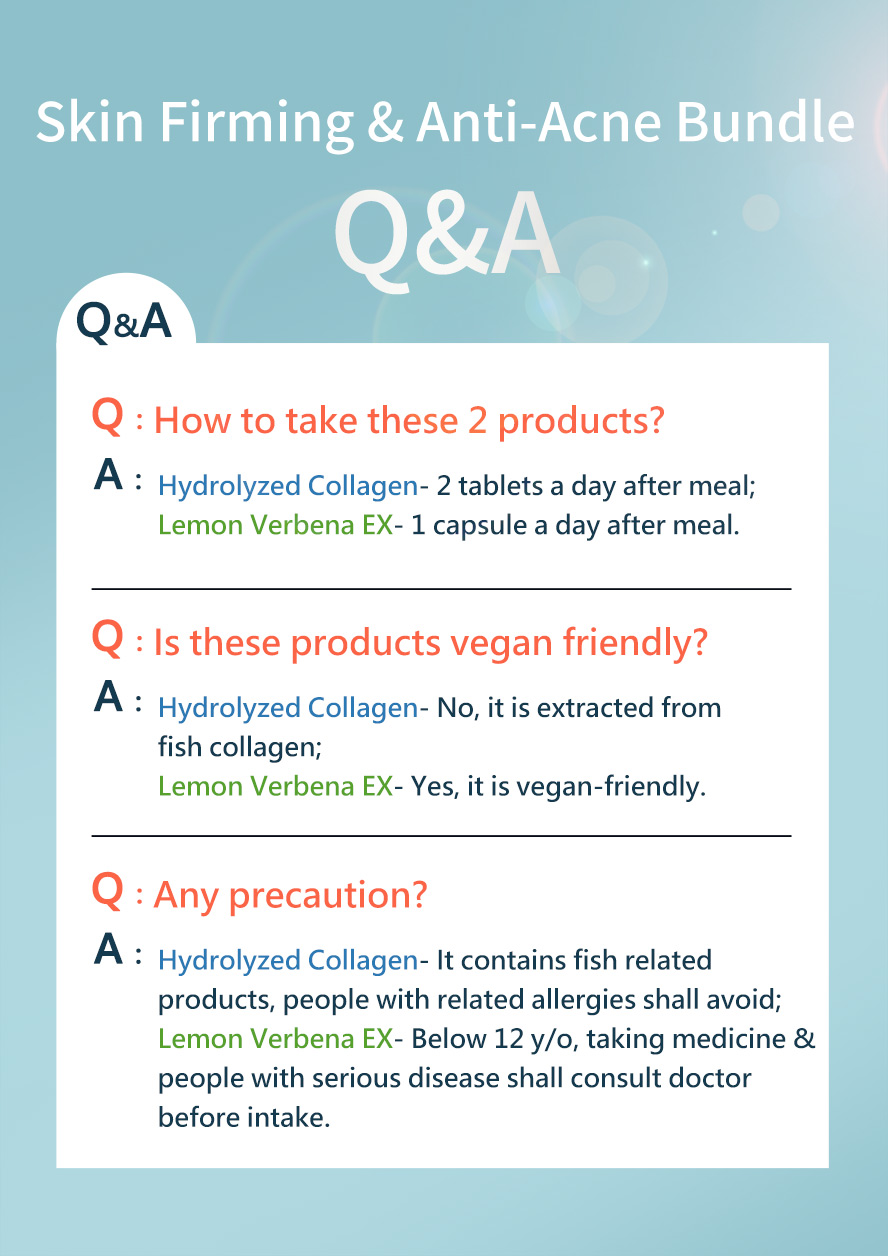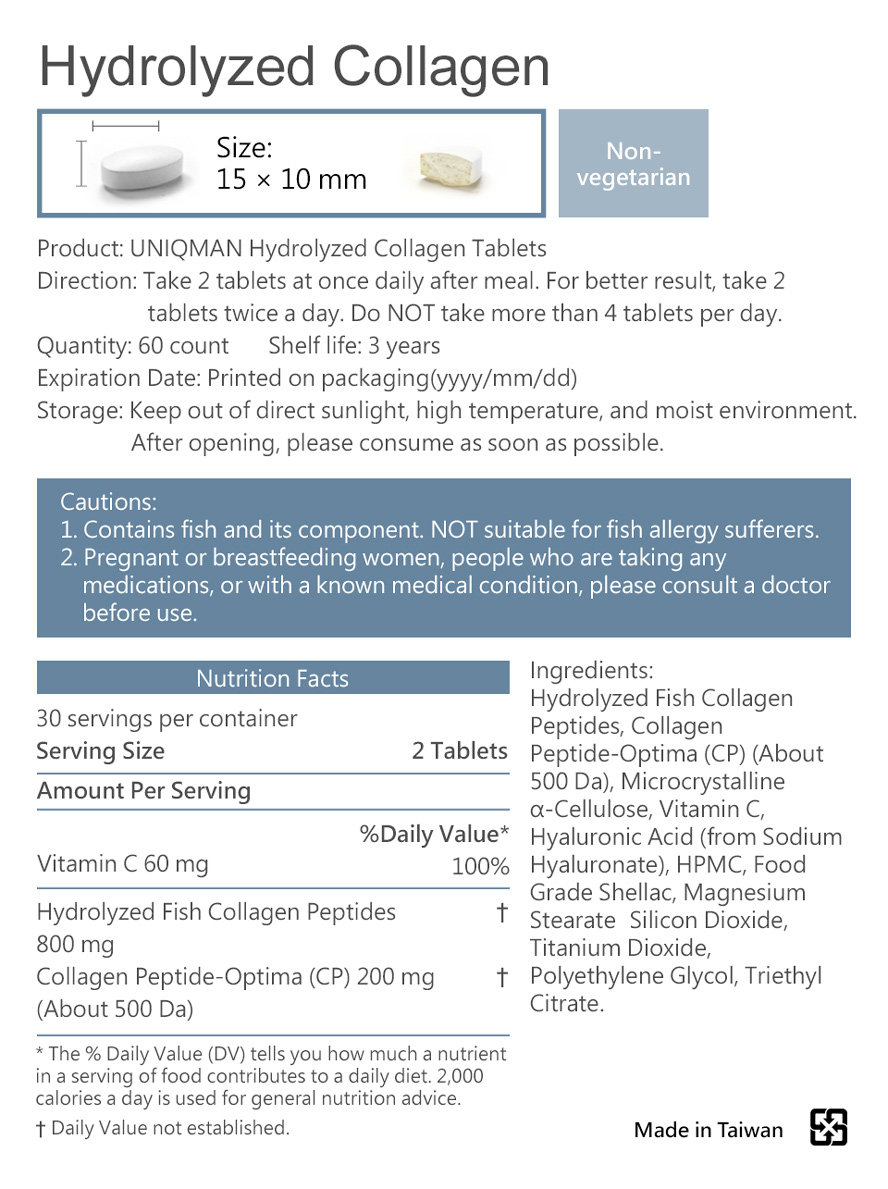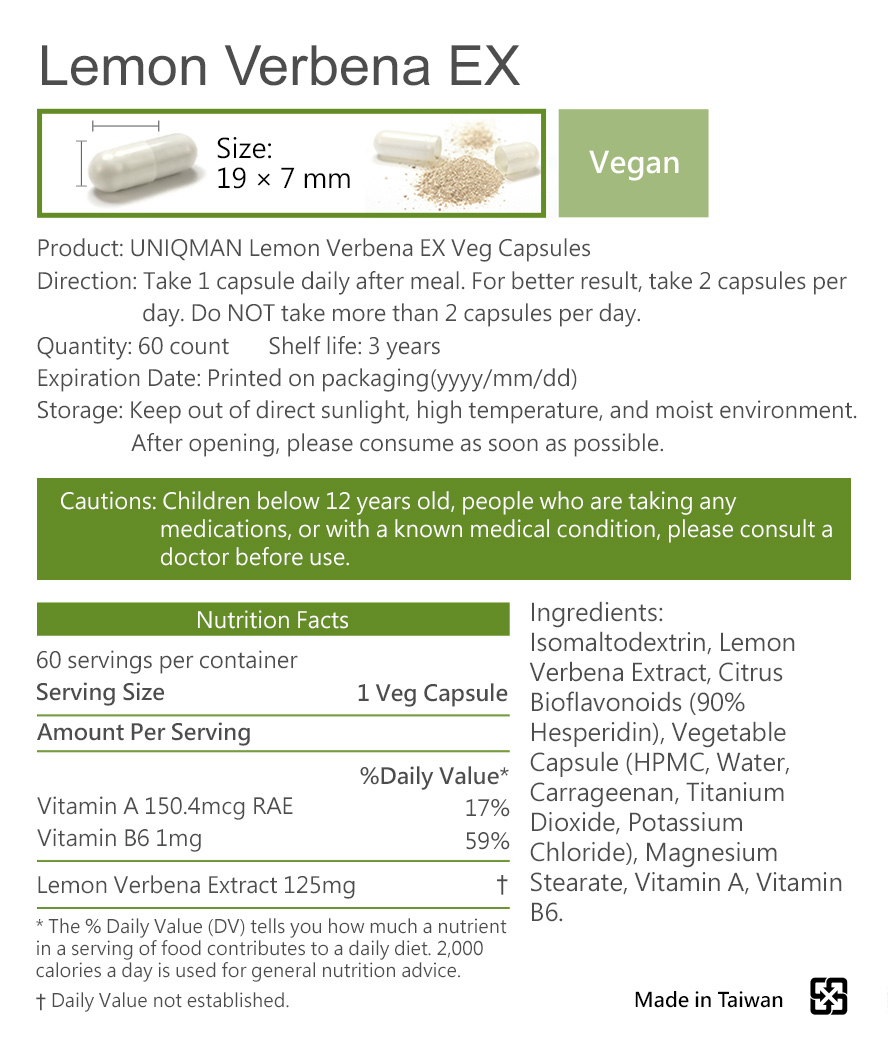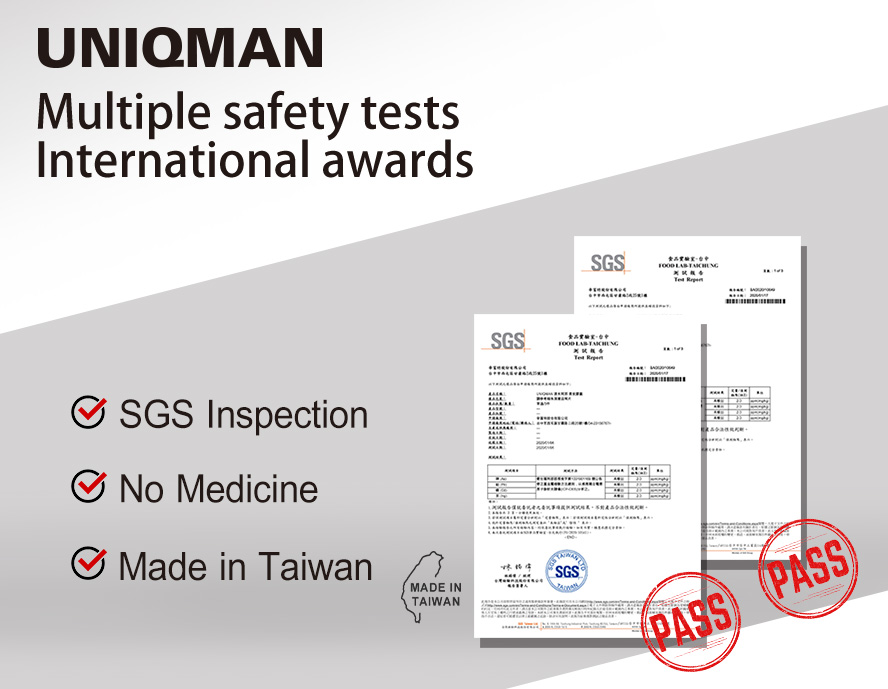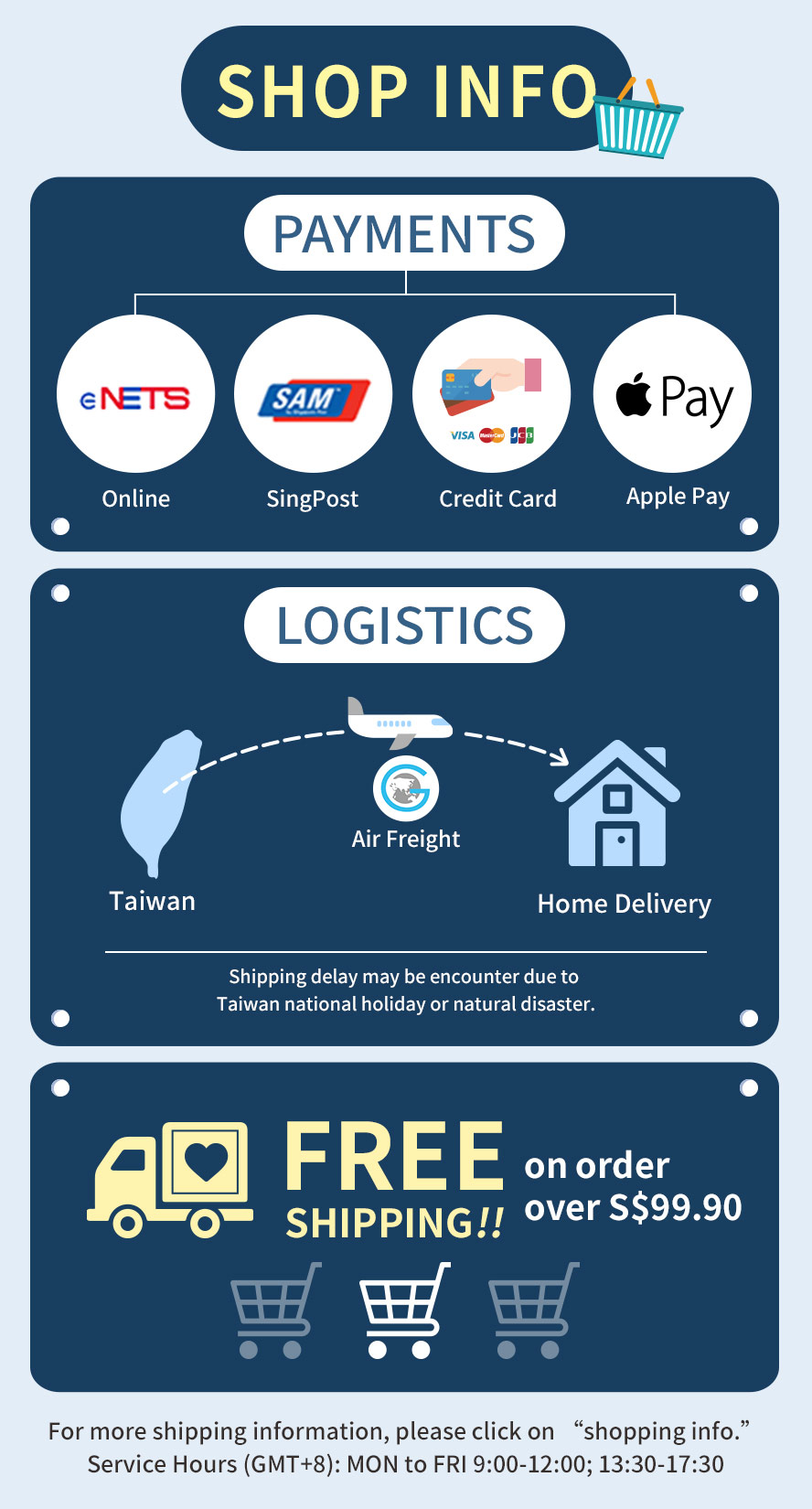 ---
UNIQMAN Hydrolyzed Collagen Tablets (60 tablets/bottle) + Lemon Verbena EX Veg Capsules (60 capsules/bottle) 【Acne Free & Firm】